-Lurid Crime Tales-
Young man killed on wedding night
[Dawn] A bridegroom was killed on his wedding night when a bullet fired by a friend of his friend hit his head at the marriage celebration at his house in Tench Bhata late Thursday, the family said.


That's gonna give gunsex a bad name...

Javaid Iqbal, the grieving father of 25-year-old Jahanzaib Javaid, believes that Ajmal Khan, the shooter, came to the wedding with murder on his mind.

"My son was murdered. We caught the cruel man, seized his pistol and handed him over to the local police," he told Dawn.

According to him, Ajmal Khan came with one of his son's friends, pulled out his pistol as the wedding ceremony was in progress, targeted his son and fired.

Shocked guests seized and disarmed Khan and rushed the bleeding bridegroom to District Headquarters Hospital where doctors declared Jahanzaib dead.

Just days before his marriage, Jahanzaib was in detention of the same

cop shoppe

to which his murder was reported.

Police and his family said he was

jugged

for a couple of days for questioning in connection with a private complaint lodged against the family. But police found him innocent of any wrong doing and had set him free three days before his wedding.

"Had I known what tragic fate awaited my son on Thursday, I would have delayed his marriage," said father Javaid Iqbal sobbing.

Iqbal, a taxi who lived in a rented house with his two sons, said he was hard up these days and had barrowed money to hold his son's marriage.

Tench Bhata police have registered a murder case and started investigation into the incident.
Posted by: Fred || 04/17/2011 00:00 || Comments || Link || E-Mail|| [6472 views] Top|| File under:
-Short Attention Span Theater-
Paris Hilton ready to show real self in new TV show
[Arab News] You've seen her on the red carpet, famously walking out of jail, and working on a farm in "The Simple Life".

But now

Gay Paree

Hilton says she is showing a side of herself on television that fans have never seen before -- the down to earth, funny, relatable girl who nevertheless has a multimillion business based on being famous for being famous.

"On 'The Simple Life', I was playing a character. Now people will get to see my real world, my friends, my house, my business," Hilton said on Friday.

"I would never have done a show like this five, ten years ago. I wasn't really comfortable with myself. I have been through so much. I have nothing to hide. It's like, what else can happen?. I was ready to show myself," she told TV journalists.

"The World According to

Gay Paree

" debuts on the US cable channel Oxygen in June, and follows Hilton, her mother Kathy Hilton, and friends including Brooke Mueller, the third ex-wife of actor Charlie Sheen.
Posted by: Fred || 04/17/2011 00:00 || Comments || Link || E-Mail|| [6461 views] Top|| File under:
Africa Subsaharan
Burkinabe leader dissolves government amid mutiny
[The Nation (Nairobi)] Burkina Faso's


...The country in west Africa that they put where Upper Volta used to be. Its capital is Oogadooga, or something like that. Its president is currently Blaise Compaoré, who took office in 1987 and may be in the process of being chased out now...


President Blaise Compaore has dissolved his government amid reports of a mutiny in the country's military.

In the presidential decree issued on Friday, Compaore also appointed Colonel Major Nabere Honore Traore to replace General Dominique Djendjere as the chief of general staff for the national army.

He also appointed Colonel Boureima Kere to replace Colonel Major Gilbert Diendere as the head of the presidential security brigade.

Officers attached to the presidential security brigade went on the rampage on Thursday and Friday, destroying property and leaving a number of people injured. The mutineers were reportedly venting anger at the government for failing to meet their demand for housing and food allowances.


Never a smart idea to short the Praetorian Guard...

Heavy gunfire was heard at the presidential palace in Ouagadougou on Thursday night. President Compaore was not in the palace at the time.

Power supply was also disconnected to various districts of the capital.

The officers from the presidential guard unit received support from other military camps, especially in the area of Ouezin. They vented their anger by ransacking various places, particularly the home of the chief of general staff, and the shops in the capital's main market.

Public offices and service stations opened for a short while on Friday morning, but closed after an hour following rumours that the soldiers had surrounded strategic places.

Compaore, himself a former army captain, was re-elected in November with more than 80 per cent of the vote, having won all elections since 1991 after coming to power in a 1987 military coup.
Posted by: Fred || 04/17/2011 00:00 || Comments || Link || E-Mail|| [6468 views] Top|| File under:
Britain
MOD Fouls Up Again, Releases Classified UK and US Submarine Secrets
The Ministry of Defence has admitted that secret information about the UK's nuclear powered submarines was made available on the internet by mistake.

A technical error meant blacked-out parts of an online MoD report could be read by pasting into another document. Details were reported to include expert opinion on how well the fleet could cope with a catastrophic accident.

The MoD said a secure version had now been published and it was working to stop such an incident happening again.

Information also included measures used by the US Navy to protect its nuclear submarines.
Posted by: Anonymoose || 04/17/2011 14:50 || Comments || Link || E-Mail|| [6499 views] Top|| File under:
Economy
FBI charges 11 internet poker kingpins
Australian internet whiz Daniel Tzvetkoff, who has become a prized FBI informant in a bid to avoid a 75 year jail sentence in the US, may have brought down the multi-billion dollar American online poker industry.

The FBI announced on Friday it had charged 11 people, including the founders of three of the largest internet poker companies in the US, with bank fraud, money laundering and illegal gambling offences.

The three poker sites - PokerStars, Full Tilt Poker and Absolute Poker - have been shut down.


Posted by: tipper || 04/17/2011 13:32 || Comments || Link || E-Mail|| [6465 views] Top|| File under:
Texas University Hold $1 Billion in Gold Bars
The University of Texas Investment Management Co., the second-largest U.S. academic endowment, took delivery of almost $1 billion in gold bullion and is storing the bars in a New York vault, according to the fund's board.

The fund, whose $19.9 billion in assets ranked it behind Harvard University's endowment as of August, according to the National Association of College and University Business Officers, added about $500 million in gold investments to an existing stake last year, said Bruce Zimmerman, the endowment's chief executive officer. The holdings are worth about $987 million, based on yesterday's closing price of $1,486 an ounce for Comex futures.

The decision to turn the fund's investment into gold bars was influenced by Kyle Bass, a Dallas hedge fund manager and member of the endowment's board, Zimmerman said at its annual meeting on April 14. Bass made $500 million on the U.S. subprime-mortgage collapse.

"Central banks are printing more money than they ever have, so what's the value of money in terms of purchases of goods and services," Bass said yesterday in a telephone interview. "I look at gold as just another currency that they can't print any more of."
Posted by: tipper || 04/17/2011 02:51 || Comments || Link || E-Mail|| [6474 views] Top|| File under:
World Bank: Food prices have entered the 'danger zone'
h/t Instapundit


Robert Zoellick, World Bank president, said food prices are at "a tipping point", having risen 36pc in the last year to levels close to their 2008 peak. The rising cost of food has been much more dramatic in low-income countries, pushing 44m people into poverty since June last year.

Another 10pc rise in food prices would push 10m into extreme poverty, defined as an effective income of less than $1.25 a day. Already, the world's poor number 1.2bn.

Mr Zoellick said he saw no short term reversal in the damaging effect of food inflation, which is felt much more in the developing world as packaging and distribution accounts for a far larger proportion of the cost in the advanced economies.

Asked if he thought prices would remain high for a year, Mr Zoellick said: "The general trend lines are ones where we are in a danger zone... because prices have already gone up and stocks are relatively low."


Three cheers for the wonderful: Postindustrial, Gaea saving, World we live in.
Posted by: g(r)omgoru || 04/17/2011 02:31 || Comments || Link || E-Mail|| [6475 views] Top|| File under:
Six US banks fail in one single day
[Iran Press TV] Six banks have been closed in several parts of the United States in one single day, bringing the total number of bank failures to 34 in 2011.


That's all? Surely the pace was faster in 2010...

US regulators shuttered two banks in the state of Alabama and two others in the state of Georgia on Friday. Two more were closed in Mississippi and Minnesota on the same day,

Rooters

reported.

Superior Bank in Alabama's capital, Birmingham, which was closed on Friday with nearly USD 3 billion in assets and USD 2.7 billion in deposits, was the largest bank to be closed in the current year.

Washington Mutual Bank, closed in 2008, is the largest bank, with a total of USD 307 billion in assets, to be seized since the beginning of the US financial crisis.

In 2010, US authorities shuttered 157 banks with an ownership value of USD 92 billion. The figure followed 140 bank foreclosures with total assets of USD 169 billion in 2009.

According to Federal Deposit Insurance Corporation (FDIC) Chairman Sheila Bair, the number of failures is expected to drop through the rest of this year.

The growing number of closures has cost the deposit insurance fund billions of dollars since it started four years ago.
Posted by: Fred || 04/17/2011 00:00 || Comments || Link || E-Mail|| [6469 views] Top|| File under:
Home Front: Politix
Political Gambit: Dems Plan On Running LTG Sanchez (ret.) For Senate In Texas
Democrats appear to have recruited retired Lt. Gen. Ricardo Sanchez to run for the U.S. Senate in Texas, setting the stage for the party to field a well-known candidate in the 2012 race to replace retiring Republican Sen. Kay Bailey Hutchison.

Former Texas Lt. Gov. Ben Barnes, a Democrat, confirmed that Democratic Senate campaign chief Patty Murray, D-Wash., was referring to Sanchez on Thursday when she said Democrats were close to announcing a candidate in Texas.

Sanchez, reached by phone at his San Antonio home, asked where the reports of a Senate run came from and then said, "I can neither confirm nor deny."

Sanchez, the former top military commander in Iraq who was left under a cloud from the Abu Ghraib prison scandal, would not discuss the Senate race.

Already, LTG Sanchez is emphasizing that he's going to be more to the right than the average Democrat:

"I would describe myself as during my military career as supporting the president and the Constitution," Sanchez said. "After the military, I decided that socially, I'm a progressive, a fiscal conservative and a strong supporter, obviously, of national defense."

"Sanchez himself wrote and signed a 2003 memo that included specific interrogation tactics approved for use despite noting that they may violate the Geneva Conventions. In testimony before the Senate Armed Services Committee, Sanchez denied signing off on these interrogation methods."
Posted by: Anonymoose || 04/17/2011 12:48 || Comments || Link || E-Mail|| [6473 views] Top|| File under:
Tea Party faithful rally against taxes
[The Nation (Nairobi)] Hundreds of Tea Party supporters rallied in Boston in an anti-tax day event headlined by likely US presidential contender and former Republican governor of Minnesota Tim Pawlenty.

With a hot budget fight raging in Washington, Pawlenty was quick to sling spending cut slogans in an attempt to win over Tea Party die-hards in the home state of Mitt Romney, a potential rival for the Republican nomination in 2012.

"We can't spend more than we take in," Pawlenty roared from a makeshift podium beneath the dome of gazebo on Boston Common.

"You can't do it as an individual, you can't do it as a family, you can't do it at your place of work and we can't let the government do it anymore."

His remarks drew cheers from the crowd on a day that also saw Republicans in the US House of Representatives muscle through a politically risky budget outline presented by Republican Representative Paul Ryan.

Roundly denounced
The blueprint, which has been roundly denounced by the

B.O. regime

, aims to cut some $4.4 trillion from deficits over the next decade.

While it would cut the Medicare and Medicaid health programmes for the elderly, poor and disabled, it would also slash taxes on the richest Americans and corporations.

Some at the Tea Party rally here suggested it won't go far enough.
Posted by: Fred || 04/17/2011 00:00 || Comments || Link || E-Mail|| [6461 views] Top|| File under:
India-Pakistan
Lawyers thrash ACE official
[Dawn] A group of lawyers on Friday thrashed Anti-Corruption Establishment Assistant Director Umar Farooq who is investigating a case against former SSP investigation Shafqaat Ahmad Bhaddar.

The officer had come to appear before the court of Justice Manzoor Ahmad Malik with regard to a petition filed by the former SSP for cancellation of a case against him.Advocate Chaudhry Wasim Bhaddar, a relative of Shafqaat Bhaddar, was leading the lawyers who gave a sound beating to the ACE officer when he came out of the courtroom.

The lawyers hurled abuses at him and tried to snatch record of the case, accusing him of not conducting investigation on merit. ACE officer Umar Farooq later informed the judge about the treatment meted out to him and the judge asked him that he could initiate legal proceedings against the lawyers.

At this the officer left the court premises but the infuriated lawyers again beat him up.

Highly frustrated and angry, Umar Farooq again went to the judge and loudly said he did not to work. "I am resigning from job. There is no respect. I want justice," he told the judge.

The ACE officer alleged that both parties involved in the case of Shafqaat were pressuring him but he was doing investigation on merit.

Justice Malik took strong notice and called Lahore High Court Bar Association President Asghar Ali Gill who tried to placate the official but to no avail.
Posted by: Fred || 04/17/2011 00:00 || Comments || Link || E-Mail|| [6466 views] Top|| File under: Govt of Pakistan
Who's in the News
59
[untagged]
2
al-Qaeda in North Africa
2
Govt of Pakistan
2
Hamas
2
Taliban
1
Govt of Iran
1
Jamaat-e-Islami
1
Jemaah Islamiyah
1
Palestinian Authority
1
TTP
1
Govt of Syria
Bookmark
E-Mail Me
The Classics
The O Club
Rantburg Store
The Bloids
The Never-ending Story
Thugburg
Gulf War I
The Way We Were
Bio
Merry-Go-Blog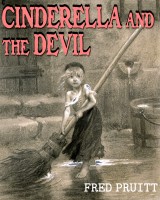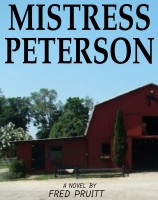 On Sale now!


A multi-volume chronology and reference guide set detailing three years of the Mexican Drug War between 2010 and 2012.

Rantburg.com and borderlandbeat.com correspondent and author Chris Covert presents his first non-fiction work detailing the drug and gang related violence in Mexico.

Chris gives us Mexican press dispatches of drug and gang war violence over three years, presented in a multi volume set intended to chronicle the death, violence and mayhem which has dominated Mexico for six years.
Click here for more information


Meet the Mods
In no particular order...


Steve White
Seafarious
Pappy
lotp
Scooter McGruder
john frum
tu3031
badanov
sherry
ryuge
GolfBravoUSMC
Bright Pebbles
trailing wife
Gloria
Fred
Besoeker
Glenmore
Frank G
3dc
Skidmark
Alaska Paul



Better than the average link...



Rantburg was assembled from recycled algorithms in the United States of America. No trees were destroyed in the production of this weblog. We did hurt some, though. Sorry.
3.239.4.127

Help keep the Burg running! Paypal: