-Short Attention Span Theater-
NZ mall deploys ultimate weapon against unruly teens: Barry Manilow!
WELLINGTON, New Zealand (AP) - It'll be Barry Manilow versus the mall rats. The New Zealand city of Christchurch hopes that putting the American crooner's smooth and gentle tones into the mix of music to be broadcast through the central mall district can pacify unruly teens who congregate there- or at least convince them to go elsewhere.

"The intention is to change the environment in a positive way ... so nobody feels threatened or intimidated," Central City Business Association manager Paul Lonsdale told The Associated Press. "I did not say Barry Manilow is a weapon of mass destruction."

A group of several dozen young people regularly spread rubbish, spray graffiti, get intoxicated, use drugs, swear and intimidate patrons at the outdoor mall, he said. The city council, police and local property owners covering 410 businesses agree that "nice, easy listening" music like Manilow's "Can't Smile Without You,""Mandy" and other hits might change the behavior of loitering teens.

But one 16-year-old told The Press newspaper that unfashionable music wouldn't deter them. "We would just bring a stereo and play it louder," Emma Belcher said. ...
Posted by: Mike || 03/03/2009 17:16 || Comments || Link || E-Mail|| [6469 views] Top|| File under:
Caribbean-Latin America
100,000 foot soldiers in cartels
CIUDAD JUAREZ, Mexico | The U.S. Defense Department thinks Mexico's two most deadly drug cartels together have fielded more than 100,000 foot soldiers - an army that rivals Mexico's armed forces and threatens to turn the country into a narco-state.

"It's moving to crisis proportions," a senior U.S. defense official told The Washington Times. The official, who spoke on the condition that he not be named because of the sensitive nature of his work, said the cartels' "foot soldiers" are on a par with Mexico's army of about 130,000.

The disclosure underlines the enormity of the challenge Mexico and the United States face as they struggle to contain what is increasingly looking like a civil war or an insurgency along the U.S.-Mexico border. In the past year, about 7,000 people have died - more than 1,000 in January alone. The conflict has become increasingly brutal, with victims beheaded and bodies dissolved in vats of acid.
Continued on Page 49
Posted by: Besoeker || 03/03/2009 09:31 || Comments || Link || E-Mail|| [6471 views] Top|| File under:
The Surge: Mexican soldiers fill Juarez streets
Monday the government announced an additional 3200 troops to patrol the city, for a total of 8000. Sergio Lozano Renteria, 37, a Juarez native said "I haven't seen the Army make a difference. Things are getting worse every day, and every day more and more people get killed." A fruit vendor who requested anonymity said, "If things don't change, I think you will see every citizen carrying a gun soon."

So far in 2009, more than 300 homicides have been committed in Juarez, including nine last weekend. In 2008, about 1,600 people died violently. The troops are wearing new uniforms to distinguish them from drug cartel gunman, who also wear military style fatigues.

U.S. citizens rarely visit Juarez.

"We need the gringitos to come back," said Maria Guadalupe Santiago Gutierrez. "The violence is not aimed at them, and if you are not involved in the drug business, nothing will happen to you. Please put that in the paper. People in El Paso don't understand that if they don't come buy things from us, we don't eat."

Posted by: Anguper Hupomosing9418 || 03/03/2009 00:00 || Comments || Link || E-Mail|| [6466 views] Top|| File under:
Raul Castro ousts top Cubans loyal to Fidel Castro
HAVANA -- President Raul Castro abruptly removed some of Cuba's most powerful officials Monday, putting a personal stamp on the government in the biggest shakeup since he took over from his ailing brother Fidel Castro a year ago.

The changes replaced some key Fidel loyalists, including the longtime foreign minister and the secretary of the Council of State, with men closer to Raul. They also reduced the enormous powers of a vice president credited with saving Cuba's economy after the fall of the Soviet Union.

But analysts saw no immediate indication that the changes are related to hopes for closer U.S.-Cuban ties now that both countries have new presidents.

The abrupt shakeup, which also consolidated some of Cuba's many ministries to create a "more compact and functional structure," was the first major reorganization under Raul Castro. It was announced at the end of the midday news, after the weather and sports.

The most prominent of those ousted, Foreign Minister Felipe Perez Roque, was the youngest of Cuba's top leaders and had been widely mentioned as a possible future president. Perez Roque, 43, had been Fidel Castro's personal secretary before becoming foreign minister almost a decade ago.


Posted by: Tex || 03/03/2009 00:00 || Comments || Link || E-Mail|| [6462 views] Top|| File under:
Europe
EU refuses to rule out downgrading economic forecasts
EU Monetary Affairs Commissioner Joaquin Almunia on Tuesday refused to rule out further downgrades to the European economic outlook, warning of deepening risks from the global downturn.

On January 19, the European Commission estimated that the eurozone economy would shrink by 1.9 percent this year while the 27-nation European Union would see a contraction on the order of 1.8 percent. It forecast that Europe would return to growth in 2010 with economic expansion of 0.4 percent among the 16 countries using the euro single currency, and 0.5 percent in the EU.

"When we presented the forecasts on January 19, I said the risks are broadly balanced," Almunia said at the European Policy Centre think-tank. "Now I can say downside risks are bigger," he said.

Almunia also held out the possibility that EU governments might have to ramp up their economic stimulus plans if existing packages fail to snap Europe out of an increasingly dire recession.

European governments are ploughing hundreds of billions of euros into their economies in hope of reviving activity, but economic data keep going from bad to worse while their budget deficits balloon in the meantime. Concerns are growing about how to finance the widening gap between government revenues and spending. One of the most radical ideas in Europe is for countries to issue bonds together as a group.

Almunia said that it was up to member states to decide on such a joint bond issue, adding that "if you ask is it reasonable? Yes, it's reasonable."

"It's not politically viable today, but perhaps one day in the future" it would be, he said.

While Italy has led calls for the issue of so-called euro bonds, economic powerhouse Germany, which enjoys the lowest interest rates on its government debt, has poured cold water on the idea.

Almunia also dismissed lingering market concerns about the possibility that a member of the eurozone could be forced to leave the 16-nation bloc if deficits get out of control. "Who's crazy enough to leave the euro area? Nobody," he said.

Almunia said that the EU had means of aiding a eurozone country with financing troubles before it would have to turn to the International Monetary Fund, but refused to say precisely what could be done. "We're equipped to face ... a crisis scenario but these kind of things should not be talked about in public," he said.

Currently, there is no formal solidarity mechanism within EU treaties to assist eurozone countries that run into financing troubles, although there is an arrangement for non-euro members of the European Union.
Posted by: tipper || 03/03/2009 07:58 || Comments || Link || E-Mail|| [6464 views] Top|| File under:
Ukraine risks unrest as ills worsen
Olexander Pavlenko, a young computer programmer, is one of tens of thousands of Ukrainians who cannot get their money out of the bank. He stood in line in Kiev at Nadra Bank and Ukrprombank, two big troubled banks, planning to withdraw more than $10,000 (€7,950, £7,125). But like many others, he was told the cash was not available. "I stood in line a couple times with other bank clients who were protesting, crying and screaming. But the bank told me: 'Sorry, we simply don't have the money now and can't help you.'"

With about nine banks now under the central bank's special control, Ukrainians are increasingly worried. Even those with their money in apparently solid banks, including those controlled by west European banking groups, are concerned because the central bank has banned the early redemption of term deposits, the most popular form of saving in Ukraine.

Altogether, hryvnia bank deposits have dropped 20 per cent since September and those in foreign currency 10 per cent.
Continued on Page 49
Posted by: Steve White || 03/03/2009 00:00 || Comments || Link || E-Mail|| [6465 views] Top|| File under:
Home Front: Politix
Steele to Rush: I'm sorry
Republican National Committee Chairman Michael Steele says he has reached out to Rush Limbaugh to tell him he meant no offense when he referred to the popular conservative radio host as an "entertainer" whose show can be "incendiary."

"My intent was not to go after Rush -- I have enormous respect for Rush Limbaugh," Steele said in a telephone interview. "I was maybe a little bit inarticulate. ... There was no attempt on my part to diminish his voice or his leadership."

The dust-up comes at a time when top Democrats are trying to make Limbaugh the face of the Republican Party, in part by using ads funded by labor. Americans United for Change sent a fund-raising e-mail Monday that begins: "The Republican Party has turned into the Rush Limbaugh Party."


Posted by: Fred || 03/03/2009 00:00 || Comments || Link || E-Mail|| [6466 views] Top|| File under:
India-Pakistan
Mullah Diesel phones Uncle Fester, pledges they'll do lunch
JUI-F chief Fazlur Rehman on Monday telephoned PML-N chief Nawaz Sharif and discussed the mounting tension between the PPP and the PML-N after Sharif brothers' disqualification by the SC, a private TV channel reported. According to the channel, the conversation lasted for 30 minutes. The channel said a meeting between the two leaders was also likely in the coming days. Earlier, the JUI-F chief told another TV channel he was making efforts for reconciliation between the two major parties.He said Pakistan was passing through a critical phase in which such confrontation could prove dangerous. Fazl said the current crisis could harm democracy.
Posted by: Fred || 03/03/2009 00:00 || Comments || Link || E-Mail|| [6463 views] Top|| File under: Jamaat-e-Ulema Islami
Olde Tyme Religion
Indonesia VP says Islamic banking escaped crisis
Indonesian Vice President Jusuf Kalla Sunday said Islamic banking had escaped the global economic crisis relatively unscathed as he took a swipe at the Western financial system.

"The latest global crisis has taught us that an economic (system) which is based on unreal transactions will be easily ruined," he told a pre-opening conference of the fifth world Islamic economy forum.

He said the Islamic banking and finance system had proved its strength by escaping relatively untouched by the global financial crisis.

"We all know that Muslim countries with an Islamic economic system during this current (crisis) situation are relatively unaffected by serious problems," he added.

Posted by: Fred || 03/03/2009 00:00 || Comments || Link || E-Mail|| [6461 views] Top|| File under:
Home Front Economy
AIG Lost $670 Million Every Day
No company has ever lost as much as AIG did last quarter. All told, it lost almost $100 billion last year, with $61.7 billion of those losses in just the last quarter of 2008. Few companies have ever been worth that much, or been able to put anything like that much at risk. It's almost unfathomable.

Let's see if we can break it down into a more reasonable number.

Every day AIG lost: $670 million.

Every hour AIG lost: $27.9 million.

Every minute AIG lost: $465 thousand.

Every second AIG lost: $7,750.

That's more like it. It means that every six and half seconds, AIG loses the equivalent of the median household income in the US.
Posted by: tipper || 03/03/2009 00:47 || Comments || Link || E-Mail|| [6466 views] Top|| File under:
Dow Falls Below 6800 Amid Broad Retreat
Stocks broadly sold off on Monday amid fears that a recovery for the global economy and the banking system may still be a long way off, sending market benchmarks past another set of milestones. The Dow Jones Industrial Average declined 299.64 points, or 4.2%, to 6763.29, its lowest close since April 25, 1997. The stock measure has fallen four straight days and in 10 of the last 12 sessions, declining 14.8% in that span. The Dow is down 25% from its January 2 peak for this year and down 52.25% from its high of 14164.53 on Oct. 9, 2007.



"This market will only stop when people run out of stock to sell"

All 30 Dow components dropped on Monday. Citigroup declined 20% to $1.20. General Electric sank 11% to fall under $8. Other big industrial companies like Boeing, Caterpillar and 3M swooned after a report from the Institute for Supply Management showed that the factory sector remains in dire condition.



Citigroup declined 20% to $1.20. General Electric sank 11% to fall under $8.

"Investors finally understand this recession will be deeper and longer, and the recovery will be shallow," said Joe Battipaglia, chief market strategist for the private client group at Stifel Nicolas. "And the government doesn't have a sense of any solution that might instill confidence."


Since the top of the government doesn't have any sense ...


Continued on Page 49
Posted by: Steve White || 03/03/2009 00:00 || Comments || Link || E-Mail|| [6467 views] Top|| File under:
U.S. offers $30 billion more to help AIG
The U.S. government has agreed to provide an additional $30 billion in taxpayer money to the American International Group and loosen the terms of its huge loan to the insurer, the U.S. Treasury and Federal Reserve said Monday.

AIG also reported a $62 billion fourth quarter net loss Monday, the biggest quarterly loss in history. For all of 2008, AIG's loss was $99.3 billion.

The intervention is the fourth time that the United States has had to step in to help AIG, the giant insurer, avert bankruptcy. The government already owns nearly 80 percent of the insurer's holding company as a result of the earlier interventions, which included a $60 billion loan, a $40 billion purchase of preferred shares and $50 billion to soak up the company's toxic assets.


Posted by: Fred || 03/03/2009 00:00 || Comments || Link || E-Mail|| [6467 views] Top|| File under:
US Muslims thriving but not content: poll
American Muslims are more likely than their counterparts in the rest of the world to feel accomplished and successful even if they feel socially alienated from mainstream society, according to a poll published Monday. Muslim-Americans had a more positive outlook on the world than Muslims in other countries but also experienced higher levels of discontent than other religious groups in the U.S. according to the poll by the Gallup Organization.

Racially and politically diverse but very religious, Muslim Americans are younger and more highly educated than the typical American but resemble Americans in their outlook on life more than that of Muslims in predominantly Muslim countries.

The Gallup survey Muslim Americans: A National Portrait, was conducted by the Gallup's Center for Muslim Studies, is the first of its kind to conduct research on a random selection of American Muslims. Out of 300,000 people interviewed by telephone, Gallup identified 946 Muslims who were selected for the study.

"It is a national portrait in every sense of the word," Magali Rheault, senior analyst with the Gallup's Center for Muslim Studies told AlArabiya.net. "We found that American Muslims signified the mosaic that is America."

Muslim-Americans were found to be thriving more than Muslims in nearly every Muslim-majority country but were less content than other religious groups in the U.S. at 41 percent, 15 percent below Jewish-Americans, for example.

The poll found that Muslims in Saudi Arabia and Germany ranked higher than U.S. Muslims under the "thriving" category, with Saudi Arabia ranking the highest at 51 percent followed by Germany at 47 percent. But less than 20 percent of Muslims in Indonesia, Pakistan, Egypt, Bangladesh, Turkey, Lebanon and Jordan were thriving while those who were "suffering" ranged between 20 and 45 percent.
Posted by: Fred || 03/03/2009 00:00 || Comments || Link || E-Mail|| [6463 views] Top|| File under: Global Jihad
Who's in the News
60
[untagged]
3
Hamas
3
Iraqi Insurgency
2
TTP
2
Jamaat-e-Ulema Islami
1
Global Jihad
1
Govt of Iran
1
Govt of Pakistan
1
al-Qaeda in Pakistan
1
Iraqi Baath Party
1
al-Qaeda in North Africa
1
Islamic State of Iraq
1
al-Qaeda in Europe
1
TNSM
1
al-Shabaab
Bookmark
E-Mail Me
The Classics
The O Club
Rantburg Store
The Bloids
The Never-ending Story
Thugburg
Gulf War I
The Way We Were
Bio
Merry-Go-Blog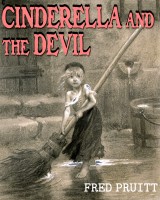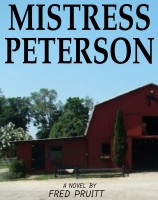 On Sale now!


A multi-volume chronology and reference guide set detailing three years of the Mexican Drug War between 2010 and 2012.

Rantburg.com and borderlandbeat.com correspondent and author Chris Covert presents his first non-fiction work detailing the drug and gang related violence in Mexico.

Chris gives us Mexican press dispatches of drug and gang war violence over three years, presented in a multi volume set intended to chronicle the death, violence and mayhem which has dominated Mexico for six years.
Click here for more information


Meet the Mods
In no particular order...


Steve White
Seafarious
Pappy
lotp
Scooter McGruder
john frum
tu3031
badanov
sherry
ryuge
GolfBravoUSMC
Bright Pebbles
trailing wife
Gloria
Fred
Besoeker
Glenmore
Frank G
3dc
Skidmark
Alaska Paul



Better than the average link...



Rantburg was assembled from recycled algorithms in the United States of America. No trees were destroyed in the production of this weblog. We did hurt some, though. Sorry.
3.81.26.35

Help keep the Burg running! Paypal: