-Signs, Portents, and the Weather-
Climate Funding is Entitlement, Not Aid, India Says
You just knew this was coming. I've got a rather colorful response, but since this is a family website .... (No time to do inline, darn it)
The West owes billions of dollars to developing nations in order compensate for climate change, India's government says.

In a submission to the U.N. Framework Convention on Climate Change, the Indian government warns rich countries against defining funding for adaptation or sustainable development in vulnerable nations as traditional development aid. Rather, it says, it is an "entitlement" for poor countries whose development will be further set back by global warming.

"There is a tendency to equate such resources to foreign 'aid' or Overseas Development Assistance," the government wrote, adding that financing should not be left up to the legislatures in wealthy nations, nor should it be in the form of loans. "The providers of finance cannot be discretionary 'donors,' but must be legally obligated 'assessees,'" the document says.

Financing efforts to fight climate change emerged as the single most contentious issue from the U.N. climate change convention in Poznan, Poland, last year, and the debate remains unresolved.

At issue is how to extort raise and spread the boodle distribute money to help poor countries and countries that are most vulnerable to climate change impacts.

Under the Kyoto Protocol, 2 percent of all carbon offset projects in developing countries are slated for an adaptation fund. In the last round of negotiations, developing nations won a measure of control over how that money will be distributed, in a provision that allows them to directly access the funds rather than go through an institution like the World Bank.

But when they pushed to increase the levy to 3 percent and also apply it to offset projects in former Communist countries as well as to the European Union's Emission Trading Scheme, wealthy countries blocked the bid. The added percentages would have meant millions more to the approximately $37 million worth of carbon emission reduction credits waiting to be liquidated.

"The developed countries could have done this as a goodwill gesture. That didn't happen, and the conference did end on a very sour note," said Raman Mehta, who works on climate policy for ActionAid in New Delhi, India.

Mehta noted that India's argument that climate financing should be an obligation rather than aid reflects the position of the G-77 group of developing nations and China.

In a submission earlier this month, the Chinese government called on developed countries to provide "new, additional, adequate, predictable and sustainable" funding of at least 0.5 percent to 1 percent of a nation's gross domestic product -- over and above existing foreign aid.

"Nobody is saying the West knew what it was doing and that it [industrial emissions] would cause climate change," said Mehta. But, he said, the reality is that the most poorest countries are going to be hit hardest by climate impacts, endangering many of the development gains made in the 1990s.

"Because the costs of development are going to go up because of climate change, therefore the West, which has been a beneficiary of free atmosphere, should compensate," he said.
Report requires subscription, so is posted in its entirety. Link goes to the UN Framework Convention on Climate Change website, where presumably the documente referred to is buried posted.
Posted by: Barbara Skolaut || 02/17/2009 12:17 || Comments || Link || E-Mail|| [10797 views] Top|| File under:
Bangladesh
Gunbattle at JU again
Two factions of Bangladesh Chhatra League locked in a fierce clash on Jahangirnagar University (JU) campus yesterday that left at least 50 people injured, five of them with bullets.

The sporadic clashes continued till filing this report at 2:00am today starting from around 2:00pm yesterday.

Witnesses said the clashes began between the two groups when cadres of Ayon group swooped on Jony group at Bottola, in front of Maulana Bhasani Hall, over establishing supremacy on campus.

A group of unidentified men at one stage also attacked the residents of acting Proctor Prof Md Nasiruddin and General Secretary of Jahangirnagar University Teachers Association Prof Shamsul Alam Selim.

Police raided Bangabandhu Hall and AFM Kamaluddin Hall late last night but failed to seize any arms except a few iron rods. Police, however, arrested 19 students of Ayon group, sources at the Savar Police Station said.

Chhatra League central committee suspended all activities of JU Chhatra League unit for a month more following the clashes. Last month, the two Chhatra League factions clashed with each other on campus that left 30 students injured. The central committee had then suspended activities of its JU unit for a month.

"A few activists of Ayon group beat up Nayan, an activist of Jony group, in Bangabandhu Hall in the morning. Hearing the news, activists of Jony group launched a hectic search for the attackers on campus and finally they beat up some activists of Ayon group in Bangabandhu Hall around noon," a student said.

In the meantime, a few activists of Jony group took position in Bottola area and the activists of Ayon group attacked them with sharp weapons that left five injured.

Following the attack, over 200 activists of Jony group launched an attack on the activist of Ayon group with firearms at Battola.

Posted by: Fred || 02/17/2009 00:00 || Comments || Link || E-Mail|| [10795 views] Top|| File under:
Caribbean-Latin America
State Department Congratulates Chavez On De Facto Dictatorship
US urges respect for democracy in Venezuela

The United States Tuesday welcomed Venezuela's "civic" referendum lifting term limits for the president and all politicians, but urged support for democracy and tolerance in the country.


I guess the big 0 approves of the way Huge-0 consolidates power.




Imitation is the sincerest form of flattery ...


"We congratulate the civic and participatory spirit of the millions of Venezuelans who exercized their democratic right to vote," State Department spokesman Noel Clay told AFP.


Why no mention of the vote-rigging and intimidation? Oh, right... I guess this is supposed to be the "change we can believe in."
Posted by: eltoroverde || 02/17/2009 13:22 || Comments || Link || E-Mail|| [10796 views] Top|| File under:
China-Japan-Koreas
'Drunk' Japan finance minister to quit
Herodotus recorded around 430 B.C. of the Persians: "If an important decision is to be made, they discuss the question when they are drunk. The following day, the master of the house submits their decision for reconsideration when they are sober. If they still approve it, it is adopted; if not, it is abandoned. Conversely, any decision they make when they are sober is reconsidered afterwards, when they are drunk."
Posted by: tipper || 02/17/2009 09:07 || Comments || Link || E-Mail|| [10795 views] Top|| File under:
Europe
Gold hits record against euro on fear of Zimbabwean-style response to bank crisis
"This gold rally is driven by safe-haven fears and has a very different feel from the bull market we've had for the last eight years," said John Reade, chief metals strategist at UBS. "Investors are seeing articles in the press saying governments should deliberately stoke inflation, and they are reacting to it."

Gold jumped to multiple records on Tuesday, triggered by fears that East Europe's banking crisis could set off debt defaults and lead to contagion within the eurozone. It touched €762 an ounce against the euro, £675 against sterling, and 47,783 against India's rupee.

Jewellery demand – usually the mainstay of the industry – has almost entirely dried up and the price is now being driven by investors. They range from the billionaires stashing boxes of krugerrands under the floors of their Swiss chalets (as an emergency fund for total disorder) to the small savers buying the exchange traded funds (ETFs). SPDR Gold Trust has added 200 metric tonnes in the last six weeks. ETF Securities added 62,000 ounces last week alone.

In dollar terms, gold is at a seven-month high of $964. This is below last spring's peak of $1,030 but the circumstances today are radically different. The dollar itself has become a safe haven as the crisis goes from bad to worse – if only because it is the currency of a unified and powerful nation with institutions that have been tested over time. It is not yet clear how well the eurozone's 16-strong bloc of disparate states will respond to extreme stress. The euro dived two cents to $1.26 against the dollar, threatening to break below a 24-year upward trend line.

Crucially, gold has decoupled from oil and base metals, finding once again its ancient role as a store of wealth in dangerous times.

"People can see that the only solution to the credit crisis is to devalue all fiat currencies," said Peter Hambro, chairman of the Anglo-Russian mining group Peter Hambro Gold. "The job of central bankers is to allow this to happen in an orderly fashion through inflation. I'm afraid it is the only way to avoid disaster, but naturally investors are turning to gold as a form of wealth insurance."

One analyst said the spectacle of central banks slashing rates to zero across the world and buying government debt as if there was no tomorrow feels like the "beginning of the 'Zimbabwe-isation' of the global economy".

Gold bugs have been emboldened by news that Russia has accumulated 90 tonnes over the last 15 months.

"We are buying gold," said Alexei Ulyukayev, deputy head of Russia's central bank. The bank is under orders from the Kremlin to raise the gold share of foreign reserves to 10pc.

The trend by central banks and global wealth funds to shift reserves into euro bonds may have peaked as it becomes clear that the European region is tipping into a slump that is as deep – if not deeper – than the US downturn. Germany contracted at an 8.4pc annual rate in the fourth quarter. The severity of the crash in Britain, Ireland, Spain, the Baltics, Hungary, Ukraine and Russia has shifted the epicentre of this crisis across the Atlantic. The latest shock news is the 20pc fall in Russia's industrial production in January. The country is losing half a million jobs a month.

Markets have been rattled this week by warnings from rating agency Moody's that Austrian, Swedish and Italian banks may face downgrades over their heavy exposure to the ex-Soviet bloc. The region has borrowed $1.7 trillion (£1.2 trillion) – mostly from European banks – and must roll over $400bn this year.

Austria's central bank governor, Ewald Nowotny, said the regional crisis had become "dangerous" and called for a pan-EU rescue strategy to prevent contagion.

Bartosz Pawlowski, from TD Securities, said the recent plunge in currencies across Eastern Europe had come as a brutal shock. "The rout could potentially lead to substantial problems, if not an outright collapse of the financial system," he said, citing the rising real burden of debt taken out in euros and Swiss francs.

Even Poland – a pillar of stability in the region – may ultimately need a bail-out by the International Monetary Fund. Latvia, Hungary, Ukraine and Belarus have already been rescued. Romania's premier, Emil Boc said his country would decide over the next two weeks whether to seek an IMF loan. Turkey is next.



Posted by: tipper || 02/17/2009 19:52 || Comments || Link || E-Mail|| [10797 views] Top|| File under:
'Jewish war victims have had enough compensation' French court says
The French State was responsible for deporting Jews during the Second World War, the top judicial authority ruled for the first time yesterday, but it dismayed families of victims by declaring that they had already been compensated.

The decision by the Council of State, the final arbiter on civil law matters, made formal a doctrine that has been accepted by successive governments since 1995. It was advising on a case brought by Madeleine Hoffman-Glemane, 75, one of hundreds of victims who have sued recently for damages over their arrests and deportation during the Nazi occupation from 1940 to 1944.

The council called for a "solemn recognition of the responsibility of the State". France was "responsible for damages caused by actions which did not result from the occupiers' direct orders but facilitated deportation from France of people who were victims of anti-Semitic persecution", it said.
Continued on Page 49
Posted by: Steve White || 02/17/2009 00:00 || Comments || Link || E-Mail|| [10794 views] Top|| File under:
Home Front: Politix
With no budget, California to cut 20,000 state jobs
California, which is on the brink of running out of cash, will notify 20,000 state workers on Tuesday their jobs may be eliminated, a spokesman for Governor Arnold Schwarzenegger said on Monday.

The announcement came a day after California lawmakers narrowly failed to pass a $40 billion budget that would have plugged the state's deficit with a mix of tax hikes and spending cuts.

"In the absence of a budget, the governor has a responsibility to realize state savings any way he can," said Aaron McLear, a spokesman for the Republican governor. "This is unfortunately a necessary decision."

The layoff notices will affect about 20 percent of state workers, McLear said, adding the cuts would extend to every part of state government. The positions would be eliminated in June in preparation for California's next fiscal year, which starts in July.

California, America's most populous state and the world's eighth biggest economy, has experienced a dramatic fall in revenues because of the housing downturn, rising unemployment and a sharp pullback in consumer spending. To conserve cash, the state has stopped public works projects, furloughed state employees for two days a month and postponed sending out tax refunds.
Posted by: tipper || 02/17/2009 14:07 || Comments || Link || E-Mail|| [10795 views] Top|| File under:
India-Pakistan
India raises defence budget outlay by 34%
NEW DELHI: India has increased defence budget by 34 % to Rs.1,41,703 crore.

The stand-in Indian Finance Minister Pranab Mukherjee has presented the interim budget in the Lok Sabha for the next fiscal.

Mukherjee said the increased plan expenditure for defence this year would be Rs 86,879 crore. Last year's plan expenditure was only Rs 73,600 crore, thereby providing an increase of Rs 13,279 crore this year.

"Mumbai attacks have given a new dimension to cross-border terrorism. In this context, I propose to raise defence allocation to Rs.1,41,703 crore," said Mukherjee.
Posted by: john frum || 02/17/2009 00:00 || Comments || Link || E-Mail|| [10794 views] Top|| File under:
Science & Technology
Leukemia patients treated with arsenic, vitamin A
Doctors appear to have safely and successfully treated patients with cancer of the blood and bone marrow with a combination of arsenic and vitamin A, according to long-term study in China.

In an article published in the Proceedings of the National Academy of Sciences, the doctors said they prescribed the regimen to 85 patients and monitored them for an average of 70 months. Of these, 80 patients went into complete remission and the researchers did not find any associated long-term problems in their heart or lungs and there was no development of secondary cancers.

"Two years after their treatment, the patients had arsenic blood and urine levels well below safety limits, and only slightly higher than controls," they wrote. "The treatment was effective ... and worked better than either drug given alone."

The authors recommended that the treatment be given to patients with blood and bone marrow cancer, or acute promyelocytic leukemia.

While vitamin A is regarded by some experts as a viable treatment, this is the first time that its use has been monitored for such an extended period of time.

Since the 18th century, arsenic compounds have been used as medicines to treat certain ailments. The US Food and Drug Administration approved it for the treatment of people with blood and bone marrow cancer in 2000.
Posted by: Anonymoose || 02/17/2009 12:51 || Comments || Link || E-Mail|| [10796 views] Top|| File under:
Home Front Economy
General Motors to cut 47,000 jobs and says needs $US30bn in loans
GENERAL Motors plans to cut 47,000 jobs worldwide, including 26,000 outside of the US, as part of a massive restructing plan, the company said today.

GM also said it could need up to $US30 billion ($47billion) in loans by 2011.

General Motor's Swedish unit Saab could file for bankruptcy protection "as early as this month'' if the US automaker does not obtain support from the Swedish government, GM said.

The announcement came as part of a massive restructuring plan GM submitted to the US Treasury as part of the terms of a $US13.4 billion loan.

With auto sales tanking, GM said it could need up to $US16.6 billion dollars more by 2011.

GM announced last year plans to try to find a buyer for the troubled Swedish brand.

"Given the urgency of stemming sizeable outflows associated with Saab operations, GM is requesting Swedish government support prior to any sale,'' GM said in the 117-page plan.

"The company has developed a specific proposal that would have the effect of capping GM's financial support, with Saab's operations effectively becoming an independent business entity effective January 1, 2010.


Meanwhile


Chrysler wants another $7 billion in US Government aid
Posted by: tipper || 02/17/2009 20:12 || Comments || Link || E-Mail|| [10801 views] Top|| File under:
Home Front Economy
U.S. agents enter Stanford Financial - There goes another Golf Tournament sponsor.
Toger Woods may have nothing to come back to.


HOUSTON (Reuters) - Federal agents entered the Houston office of Stanford Financial Group on Tuesday, according to a Reuters eyewitness on the scene.

About 15 people, some wearing jackets identifying them as U.S. marshals, entered the lobby of Stanford's office in the Houston Galleria area, the eyewitness said.
Houston-based Stanford Financial Group, which says it oversees more than $50 billion of assets, is being investigated by U.S. regulators, according to a person familiar with the matter.

The New York Times reported that U.S. securities regulators had accused three top Stanford executives, including Robert Allen Stanford, of fraud. The Houston office of the U.S. Marshals Service had no immediate comment. A Stanford spokesman was not immediately available to comment.
Posted by: GolfBravoUSMC || 02/17/2009 13:36 || Comments || Link || E-Mail|| [10800 views] Top|| File under:
RED ALERT: FX Dislocation In Process
I do not know what is going on here, and I don't think I want to.

Someone, apparently someone in Asia, wants dollars. A LOT of dollars. There is a forced-liquidation event underway that is massive, it is against all asset classes and it is spreading.

It originated at approximately 7:15 CT this evening and originated out of Asia somewhere. All of the primary currency crosses got hit at once - Euro, Pound, Yen - all weakened dramatically against the dollar and it is still going on. The Asian stock markets got walloped at the same time in coordinated waves of forced selling.

At the same time the US futures markets got nailed as well, down some six handles on the /ES in a near-vertical drop. While this sounds "not that big" to move these markets in a coordinated fashion like this is a trillion-dollar enterprise - this is not some small company that went bankrupt, or even a large company.

There is no news coverage at the present time identifying the source of this but it is not small and contrary to some reports it is not "automatic selling"; this is forced liquidation.

Folks, if this translates into Eastern Europe where there are severe instabilities already brewing literally everything in the financial world could come apart "all at once."

The worse news is that if this happens Bernanke will have killed us (in the US) by extending those swap lines all over the planet during the last six months. These will become utterly uncollectable and they are massive, in the many hundreds of billions of dollars.

To those who are reading this, I hope if you're in the markets you are prepared for extreme levels of violence. You must expect that the authorities will try to arrest the destruction if they are able, but you must also be prepared for the possibility that we have reached a "critical mass" point beyond which "duck and cover" is the only winning strategy.

Unfortunately.

I hope I'm wrong; this is going to be a long night.
Posted by: Anonymoose || 02/17/2009 00:00 || Comments || Link || E-Mail|| [10795 views] Top|| File under:
California Legislators Reconsider Plan to Close $42 Billion Budget Gap
California legislators met Monday to reconsider a proposal to close the state's $42 billion deficit after aborting a vote late Sunday night because they failed to find one last Republican vote needed during a marathon weekend session.

Darrell Steinberg, the Democrat state senate leader, expressed confidence that another Republican senator would join two Republicans who have committed to vote with the Democratic majority in approving a budget that would raise taxes and cut spending. The three Republican votes were needed to reach the two-thirds majority that California requires from both houses of its legislature to approve budgets and tax increases.

Voting was scheduled to begin Monday mid-afternoon and go on for hours --possibly into the night. The state assembly was expected to pass the budget with at least three GOP assembly members voting with the Democratic majority. Senate leaders, along with Gov. Arnold Schwarzenegger, met individually with Republican senators over the weekend in hopes of persuading one to be the final vote.

The budget put up to vote during the long-weekend session outlined spending for the next 17 months. In addition to the revenue increases, it proposed cutting $15 billion in spending, including $8.6 billion from education and $1.4 billion from payroll costs, to be achieved in part by furloughing 200,000 state workers at least one day a month. The plan also called for $11 billion in borrowing and $700 million in tax breaks for large corporations.

Much is riding on Monday's vote for Gov. Schwarzenegger, who hammered out the budget in closed-door negotiations with Democratic and Republican leaders of both houses. Gov. Schwarzenegger "understands this is going to be a very difficult vote that's going to require real courage and leadership from our state legislators," said Aaron McLear, the governor's spokesman.


Posted by: Fred || 02/17/2009 00:00 || Comments || Link || E-Mail|| [10796 views] Top|| File under:
Irish government faces growing fears of debt default
Fears are growing that Ireland could default on its national debt after the cost to insure against possible losses on loans to the country rose to record highs at the end of last week.

Credit ratings agency Moody's recently followed rival Standard & Poor's in warning it might downgrade Irish debt, amid fears that one of Europe's former success stories is falling into a deepening recession. The cost to hedge against losses on Irish debt tripled last week to a record 355 basis points - meaning that for every £100 of debt, investors have to pay £3.55 to insure against default, according to data firm CMA Datavision. It was about 262 basis points at the end of January.

Moody's has warned there is a more than 50% chance Ireland will lose its triple A rating within 12 to 18 months.

The spread between Irish and German debt rose last week to 203 points, meaning Ireland has to pay 2% more interest than Germany to borrow in the financial markets because of its perceived higher risk.

Ireland last week announced an additional €7bn (£6.3bn) injection into its top banks, Bank of Ireland and Allied Irish Banks, which are suffering from an increase in bad loans. Thousands of Irish citizens are struggling to pay their mortgages which they arranged at the peak of the country's real estate bubble. Unemployment is at a 15-year high.

The IMF tried to calm investors by saying the country, once known as the Celtic Tiger because of its economic growth, did not need any financing from it.

Posted by: Fred || 02/17/2009 00:00 || Comments || Link || E-Mail|| [10796 views] Top|| File under:
Who's in the News
57
[untagged]
4
Govt of Pakistan
2
Govt of Iran
2
Hezbollah
2
al-Qaeda
1
TTP
1
al-Qaeda in North Africa
1
Hamas
1
Pirates
1
Taliban
1
Palestinian Authority
1
Global Jihad
1
al-Qaeda in Yemen
1
TNSM
Bookmark
E-Mail Me
The Classics
The O Club
Rantburg Store
The Bloids
The Never-ending Story
Thugburg
Gulf War I
The Way We Were
Bio
Merry-Go-Blog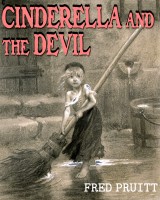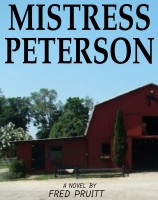 On Sale now!


A multi-volume chronology and reference guide set detailing three years of the Mexican Drug War between 2010 and 2012.

Rantburg.com and borderlandbeat.com correspondent and author Chris Covert presents his first non-fiction work detailing the drug and gang related violence in Mexico.

Chris gives us Mexican press dispatches of drug and gang war violence over three years, presented in a multi volume set intended to chronicle the death, violence and mayhem which has dominated Mexico for six years.
Click here for more information


Meet the Mods
In no particular order...


Steve White
Seafarious
tu3031
badanov
sherry
ryuge
GolfBravoUSMC
Bright Pebbles
trailing wife
Gloria
Fred
Besoeker
Glenmore
Frank G
3dc
Skidmark



Better than the average link...



Rantburg was assembled from recycled algorithms in the United States of America. No trees were destroyed in the production of this weblog. We did hurt some, though. Sorry.
3.236.65.63

Help keep the Burg running! Paypal: