China-Japan-Koreas
Report: Tibetan Monk Killed by Police
A Chinese policeman shot and killed the head of a Tibetan Buddhist monastery after he and other monks demanded that police pay for medical treatment they sought after allegedly being beaten in custody, a U.S.-based broadcaster reported Saturday. Several other people were hurt in the Sept. 14 incident in Darlag County, in the western province of Qinghai, which abuts Tibet, Radio Free Asia said, citing unidentified witnesses. Phone calls to the police station and local office of the official Buddhist Association weren't answered Saturday. A woman who answered the phone at the police department of the prefecture that includes Darlag County said she hadn't heard about the case.


"Nobody ever tells me nuttin'!"
Posted by: Fred || 10/02/2004 11:11:42 AM || Comments || Link || E-Mail|| [6460 views] Top|| File under:
Tokyo to Search for New Military Base Site
Japan is examining potential sites for new U.S. military bases to relocate American troops stationed on the southern island of Okinawa, Prime Minister Junichiro Koizumi said Friday. Under a mutual security pact, about 58,000 U.S. military personnel are stationed in Japan, two-thirds of them on Okinawa, about 1,000 miles southwest of Tokyo. Residents of Okinawa have long complained about noise from U.S. military aircraft and alleged crimes committed by American soldiers. Last month, Koizumi raised the possibility of moving the U.S. military from Okinawa during a summit with President Bush in New York. "The government will consider areas where the U.S. bases can be relocated, consult with local governments and make a proposal to the United States," Koizumi told a gathering of Japanese newspaper executives. He did not specify which cities were being considered.

Despite the tensions on Okinawa, Tokyo remains a strong supporter of the U.S. military presence and pays roughly half of the annual $8 billion cost of keeping it here. Koizumi's remarks follow a U.S. military helicopter crash in August at an Okinawa university campus that injured the helicopter's three crew members. The midday accident immediately reignited demands from local residents to move the aircraft's base, Futenma Air Station, from their congested neighborhood.
Posted by: Steve White || 10/02/2004 12:29:55 AM || Comments || Link || E-Mail|| [6458 views] Top|| File under:
Europe
Denmark Hopes New Map Will Help It Claim North Pole
Denmark is joining Russia and Canada to see if it can lay a claim to the North Pole - and whatever natural riches may lie beneath it. The key to Denmark's claim is Greenland, the world's largest island and a semi-independent Danish territory, just 500 miles south of the North Pole. Researchers hope to find evidence that Greenland may be connected to a huge ridge beneath the floating Arctic ice, the country's science and technology minister said. If high-tech measurements can prove that Greenland is attached to the 1,240 mile underwater Lomonosov Ridge, then "maybe there is a chance that the North Pole could become Danish," Cabinet minister Helge Sander said Friday.

Since the spring, teams of experts have used sonar, seismological instruments and Global Positioning Satellite data to survey the ridge and have drilled into the sea bed in search of natural resources. Last year, Denmark allocated $25 million for the project, which is also surveying four other areas around Greenland. The Canadian government allocated $55.4 million for similar sea bed mapping, said Allan Boldt of the science and technology ministry. The question Danish scientists are trying resolve is where Greenland's continental socket ends and the ocean sea floor begins. "We must be able to argue that it is a natural extension" of Greenland, added Trine Dahl-Jensen of the Geological Survey of Denmark and Greenland.

Another key to claiming ownership of the territory lies in the U.N. Convention on the Law of the Sea, a 1986 accord that allows coastal countries an economic zone extending 230 miles from their shores. Only countries that have ratified the convention can claim the offshore economic zones, said Allan Boldt of the science and technology ministry. Of the countries surrounding the North Pole, Norway, Russia and Canada have signed the document, while the United States has not. Denmark's parliament is set to ratify it before the end of the year, though an exact date has not been set, Sander said. The North Pole is an ocean covered by ice and therefore falls under the U.N. convention. The mapping could be a bonanza. "It could give us access to natural resources. There could be oil and gas," Sander said.


... and ice. Lots of ice.

Neighboring Norway's offshore oil fields make it the world's third-largest oil exporter. Canada and Russia, which also is likely to claim ownership of the Lomonosov Ridge, are also making similar investigations around the North Pole. Mapping the Arctic is difficult because of moving ice floes, freezing temperatures, fog and poor visibility, said Dahl-Jensen. "We can only work there for about a month-and-half," she said.
Posted by: Mark Espinola || 10/02/2004 2:45:12 AM || Comments || Link || E-Mail|| [6459 views] Top|| File under:
Home Front: Politix
WaPo Calls McAuliffe on ballot-stuffing
Found on LGF - but linked to WaPO:
Apparently, Terry sent his review of the debates into the WaPo before the debates took place.

Not many readers responded so enthusiastically to Mr. McAuliffe as to give us their reviews before the debate took place, but many began weighing in during and after the debate; certain phrases began cropping up again and again.

Now, we love to hear from readers, and we admire the sincerity and passion of anyone who wants to get involved in the political process. But our goal is to present a sampling of genuine reader opinion, not to become one more battlefield in the spin wars raging all around. And we especially like to hear from readers who can think and write for themselves.



heh.heh.heh. Considering how inept these people are, do you even for one minute think they could run the country?
Posted by: Mercutio || 10/02/2004 6:44:51 PM || Comments || Link || E-Mail|| [6457 views] Top|| File under:
For crying out loud, Newsweek shows Kerry with a 2 point lead...
The Race is On
With voters widely viewing Kerry as the debate's winner, Bush's lead in the NEWSWEEK poll has evaporated

Ron Edmonds / AP
The face of frustration?: Bush on debate night
WEB EXCLUSIVE
By Brian Braiker
Newsweek
Updated: 6:04 p.m. ET Oct. 2, 2004Oct. 2 - With a solid majority of voters concluding that John Kerry outperformed George W. Bush in the first presidential debate on Thursday, the president's lead in the race for the White House has vanished, according to the latest NEWSWEEK poll. In the first national telephone poll using a fresh sample, NEWSWEEK found the race now statistically tied among all registered voters, 47 percent of whom say they would vote for Kerry and 45 percent for George W. Bush in a three-way race.

advertisement

Removing Independent candidate Ralph Nader, who draws 2 percent of the vote, widens the Kerry-Edwards lead to three points with 49 percent of the vote versus the incumbent's 46 percent. Four weeks ago the Republican ticket, coming out of a successful convention in New York, enjoyed an 11-point lead over Kerry-Edwards with Bush pulling 52 percent of the vote and the challenger just 41 percent.

Among the three-quarters (74 percent) of registered voters who say they watched at least some of Thursday's debate, 61 percent see Kerry as the clear winner, 19 percent pick Bush as the victor and 16 percent call it a draw. After weeks of being portrayed as a verbose "flip-flopper" by Republicans, Kerry did better than a majority (56 percent) had expected. Only about 11 percent would say the same for the president's performance while more than one-third (38 percent) said the incumbent actually did worse that they had expected. Thirty-nine percent of Republicans felt their man out-debated the challenger but a full third (33 percent) say they felt Kerry won.

RELATED STORY
Eleanor Clift: The Heat Is on Dick Cheney Now



Kerry's perceived victory may be attributed to the fact that, by a wide margin (62 percent to 26 percent), debate watchers felt the senator came across as more confident than the president. More than half (56 percent) also see Kerry has having a better command of the facts than Bush (37 percent). As a result, the challenger's favorability ratings (52 percent, versus 40 percent unfavorable) are better than Bush's, who at 49 percent (and 46 percent unfavorable), has dipped below the halfway mark for the first time since July. Kerry, typically characterized as aloof and out of touch by his opponents, came across as more personally likeable than Bush (47 percent to the president's 41 percent).

NEWSWEEK INTERACTIVE POLL
Who was the better debater? Tell us what you think after the first head-to-head matchup. Click here to take our poll



In fact, Kerry's numbers have improved across the board, while Bush's vulnerabilities have become more pronounced. The senator is seen as more intelligent and well-informed (80 percent, up six points over last month, compared to Bush's steady 59 percent); as having strong leadership skills (56 percent, also up 6 points, but still less than Bush's 62 percent) and as someone who can be trusted to make the right calls in an international crisis (51 percent, up five points and tied with Bush).

Meanwhile, Bush's approval ratings have dropped to below the halfway mark (46 percent) for the first time since the GOP convention in late August. Nearly half of all voters (48 percent) say they do not want to see Bush re-elected, while 46 percent say they do. Still, a majority of voters (55 percent versus 29 percent) believe the president will be re-hired on Nov. 2.

Neither man was seen as a particularly stronger leader (44 percent Bush, 47 percent Kerry), more negative (37 percent Bush, 36 percent Kerry) or more honest (43 percent Bush, 45 percent Kerry).

Perhaps because the debate topic focused on foreign policy—and largely was dominated by the war in Iraq—that issue rates higher as a voter concern than it did a month ago. Twenty percent of all voters say Iraq is the issue that will most determine their vote, up from 15 percent. Tied with Iraq is the economy (21 percent), and still leading the list is terrorism and homeland security (26 percent). And key for the president is the fact that he is the preferred man on the issues more important to voters. On homeland security, Bush is preferred 52 percent to Kerry's 40 percent (a significant spread, but a narrowing one: Last month the spread, in the president's favor, was 58 percent to 34 percent). On Iraq Bush is preferred 49 percent to 44 percent (compared to 54 percent versus 39 percent a month ago). Kerry is even with the president on the question of which man is better suited to guide foreign policy in general (48 percent Bush to the challenger's 46 percent) and clamping down on the proliferation of nuclear materiel (47 percent Bush, 43 percent Kerry).

Where Kerry clearly leads is on domestic issues, which will be the focus of the third debate on Oct. 13, in Tempe, Ariz. The Democrat is preferred to Bush by double-digit spreads on who would be better at handling the economy (52 percent to 39 percent), foreign competition (54 percent to 36 percent) and health care (56 percent to 34 percent).

Although the subject of the draft was only briefly addressed during the debate, four in ten voters (38 percent) believe that because of the war in Iraq—which 50 percent of all voters now view as unnecessary—a second Bush administration would reinstate the draft. Just 18 percent feel the same would happen if Kerry were elected. Nearly two thirds (62 percent) feel a draft should not be considered at this time and 28 percent said a draft should at least be considered. But only 46 percent feel going to war was the right decision in the first place with just as many (45 percent) under the impression that the administration deliberately misled the nation into war with falsified evidence of weapons of mass destruction.

Finally, echoing a recurring refrain of Kerry's, more than half of all voters (51 percent) think the Bush administration has not done enough to engage other nations (43 percent feel they have done enough or even gone too far in that direction as it is).

For the NEWSWEEK poll, Princeton Survey Research Associates interviewed 1,013 registered voters aged 18 and older between Sept. 30 and Oct. 2 by telephone. The margin of error is plus or minus 4 percentage points.

&copy 2004 Newsweek
Posted by: RJB in JC MO || 10/02/2004 7:26:03 PM || Comments || Link || E-Mail|| [6461 views] Top|| File under:
Kerry descended from Mohammed?
The arch-druid of British paleo-snobs, Harold Brooks-Baker of Burke's Peerage, certainly thinks so:



Walking U.N.
Perhaps Sen. John Kerry does have an advantage after all over President Bush in understanding the complex political issues of the Middle East.
New research by Burke's Peerage reveals that Mr. Kerry is the only presidential candidate in U.S. history who has genealogical descent from Muslims, Jews and Christians.
"Senator Kerry ... is a virtual walking United Nations," says Harold Brooks-Baker, publishing director of Burke's.


(We would be accused of an infamous calumny if we said that, and justly so.)


Mr. Kerry is kinsman of the Shi'ite shahs of Persia (the most famous was Shah Abbas I, who reigned from 1587 to 1629), as well as the Muslim kings of Tunisia, all of whom — Democratic presidential nominee included — descend from the prophet Muhammad.

Brooks-Baker has been hyping Kerry's blue blood credentials for quite a while, connecting him to King Harald of Norway among others.
My dad converted to the LDS church late in his life and did quite a bit of research on our geneology. It turns out that we descend from a long line of horse-thieves, highwaymen, mercenaries, and barmaids (also the Stuart kings, but that is a bit redundant.)


Posted by: || 10/02/2004 2:13:19 PM || Comments || Link || E-Mail|| [6461 views] Top|| File under:
An Argument That the 60 Minutes Memo Was Written With a Typewiter
An article by David E. Hailey, Jr., Ph.D., Associate Professor and Director Interactive Media Research Laboratory
Abstract
The following evidence from a forensic examination of the Bush memos indicates that they were typed on a typewriter:

1. The specific font used is from a typewriter family in common use since 1905 and a typewriter capable of producing the spacing has been available since 1944.
2. The characters "e," "t," "s," and "a" show indications of physical damage and/or wear consistent with a well used typewriter.
3. The characters that are seldom used show no signs of damage or wear.
4. The quality of individual characters is inconsistent throughout the memos beyond expectations from photocopying and/or digitizing but quality is consistent with worn platen and variations in paper quality.
5. Overlapping characters occasionally indicate paper deformation consistent with hammered impressions.
6. Critical indicators of digital production or cut and paste production are missing.

Implications are that there is nothing in this evidence that would indicate the memos are inauthentic. Furthermore, from the point of view of the physical evidence in the documents (excluding any rhetorical evidence or external evidence, which is not examined in this study) no amount of additional research on the part of CBS would have lead them to exclude the documents from their 60 Minutes report.

Executive Summary
There are a number of reasons for identifying the physical source for the recently released memos indicating that President George Bush failed to meet his obligation to the Air National Guard and disobeyed both written and spoken orders to take a flight physical.

A careful forensic examination of even the worst copies may provide some evidence of the documents' authenticity or disprove their authenticity. For example, if the evidence demonstrates that the documents were originally digitally produced, it would disprove their authenticity.

On the other hand, if evidence indicates they were typewritten, it lends support to the credibility of CBS in general and to Dan Rather and his producers in particular. If evidence demonstrates that the memos were typewritten using a font usually available in the military, but less common among civilians, at least on this evidence they were right to air the memos.

Given the current extent of political animosity, the voice of indisputable evidence can be useful. In short, there is justification for a qualified, independent lab to examine the documents and make the results publicly available.

Qualifications of the Lab
Interactive Media Research Laboratory is a small university lab that does scholarly studies and writes about issues involving the impact of technology on communications. Among other things, it is investigates archival and authentication problems. As the principal investigator and lab director I have researched and written on these topics since 1991, with more than 50 peer reviewed publications.

In addition, I served in the U.S. military (Army) from 1963 to 1972. For five of those seven years I was an Army illustrator responsible for short run publications including memos such as those in question. Ultimately, I have a total of almost 35 years experience examining document production, including analyzing and spec'ing type. I have an archive that includes military documents produced between 1963 and 1984 and have access to a repository of military documents here at the university. Finally, I have extensive experience using computers to manage and manipulate images, including type.


The article continues with many illustrations
Posted by: Mike Sylwester || 10/02/2004 4:00:54 PM || Comments || Link || E-Mail|| [6461 views] Top|| File under:
Mullah Kerry?
Perhaps Sen. John Kerry does have an advantage after all over President Bush in understanding the complex political issues of the Middle East. New research by Burke's Peerage reveals that Mr. Kerry is the only presidential candidate in U.S. history who has genealogical descent from Muslims, Jews and Christians. "Senator Kerry ... is a virtual walking United Nations," says Harold Brooks-Baker, publishing director of Burke's.

Truer words were never spoken.

Mr. Kerry is kinsman of the Shi'ite shahs of Persia (the most famous was Shah Abbas I, who reigned from 1587 to 1629), as well as the Muslim kings of Tunisia, all of whom — Democratic presidential nominee included — descend from the prophet Muhammad.

"There is no God but Allah, and John al-Kerry is his prophet!"
Posted by: Steve || 10/02/2004 1:52:10 PM || Comments || Link || E-Mail|| [6460 views] Top|| File under:
Burglary at Bush Campaign HQ, strategy and plans stolen
Washington state, not DC. Watergate for the Democrats? Remember for Nixon it started with a little reported burglary...


SEATTLE — Three laptop computers containing campaign plans were stolen overnight from the Bush-Cheney state headquarters office, Republican officials said Friday. Vance said two of the stolen laptops belonged to Seaton (State campaign director) and Chris Taylor, head of the office's get-out-the-vote campaign. A third had been slated for a field office. The computers contained much of the Bush-Cheney campaign strategy for the state and advertising schedules, Vance said. "This looks like it was politically motivated," Vance said in an interview from the Republican party offices in Tukwila.


Are they that desperate to have gone around the bend? I'd not put it past them given the hate and lies pouring out of the Democrats these days.





Forgeries, break-ins, and voter fraud... There's a reason I'm not a Dummycrat, and it's not just that I dislike Kerry — even though I do...
Posted by: OldSpook || 10/02/2004 12:54:47 PM || Comments || Link || E-Mail|| [6458 views] Top|| File under:
Will Someone, for Christ's Sake, Please Fire MF Berry?
What a wanker Berry is. Bush needs to show this person the door.



Earlier this week we wrote about the attempt by some liberals to scare up black voter turnout this year by invoking the Florida myth of 2000. But in case that doesn't work, the fallback seems to be to play the race card one more time.

At least that seems to be the strategy of the Democratic majority on the U.S. Civil Rights Commission, which is about to deliver a scathing report on President Bush's record on civil rights. This is the all-too-familiar handiwork of Chairman Mary Frances Berry and her staff, who produced the document all by themselves with zero input from the Republican commissioners, to whom it was delivered late Wednesday morning.


Time to free up this fiefdom for someone a whole lot less partisan. Berry is ( or should be )an embarssment to those who support civil rights for everyone


The timing of the report "draws into question the objectivity of the report and whether it's being issued for substance or for the desired effect," says GOP Commissioner Peter Kirsanow--which is putting it mildly. And all the more so given that the Commission's review of Bill Clinton's civil-rights record was deliberately timed for release after the 2000 election. Nor was this report submitted for the usual "affected agency review," a process that allows every agency mentioned to comment or correct errors. This process usually takes a month or two, which of course would have delayed it until after November 2.

The partisan motives are also suspicious given the substance of the report, which can generously be described as selective liberal analysis. Take education, where the Bush Administration is castigated for demanding accountability, even (gasp!) from poor kids, in the form of the testing requirements in the No Child Left Behind Act.

Now, it isn't as if Mr. Bush sprang those requirements on unsuspecting voters; he ran on them everywhere in 2000 and argued for them with his famous anti-discriminatory phrase, "the soft bigotry of low expectations." Both Ted Kennedy and John Kerry voted for those testing standards. Perhaps what really upsets Ms. Berry and friends is that Mr. Bush has used accountability, as well as support for vouchers for the District of Columbia, to take the moral high ground on education. The folks now blocking African-Americans at the schoolhouse door are those who support the education status quo.

Likewise on housing, Mr. Bush is blamed for reducing rental subsidies for the poor. But the report doesn't bother to mention that minority homeownership is at a record high, and that Bush policies have been aimed less at maintaining permanent rental subsidies than in promoting the self-sufficiency that can come from home ownership.


Reports like this doesn't bother to mention anything like that because that would make the report fair and balanced: in other words, truthful.


And, oh yes, the President is accused of being soft on civil rights for nominating a Hispanic (Miguel Estrada) and an African-American (Janice Rogers Brown) to the appellate bench. Never mind their ethnicity, these conservatives have a judicial philosophy that the report says will lead to the "eventual weakening of civil rights laws." So Mr. Bush is insensitive to civil rights if he doesn't appoint minorities but he's also insensitive if he does. That's about all you need to know about the objectivity of this political exercise.


I need to know when Bush is going to fire MF Berry.
Posted by: badanov || 10/02/2004 10:32:09 AM || Comments || Link || E-Mail|| [6459 views] Top|| File under:
Middle America is stupid, so Bush will win.
By general consensus, the first United States presidential debate was crucial to Senator John Kerry's chances of claiming the White House. Only by easing Americans' concerns about his leadership ability during a one-on-one confrontation with President George W. Bush could he hope to overturn the incumbent's re-election bandwagon.

Only by demonstrating a resolve and succinctness that would cultivate a connection with the electorate could he hope to reverse polls that show the race leaning to the President.

The Democrat challenger was partly successful. Rarely did he meander, and occasionally his eloquence was put to good use. Iraq, he said, was "a colossal error of judgment, and judgment is what we look for in the President of the United States". Yet as well as Mr Kerry performed, it is doubtful that he did enough.

Continued on Page 49
Posted by: RJB in JC MO || 10/02/2004 9:33:17 AM || Comments || Link || E-Mail|| [6466 views] Top|| File under:
Global Test? Kerry Failed the Constitutional Test
If the deciding issue in this campaign were to be which candidate is a smoother debater, John Kerry would win. George W. Bush was painfully inarticulate at times last night. Yet, the biggest gaffe in the debate was not stylistic. It was deeply substantive. And it didn't come from President Bush. It came from Senator Kerry, who delivered it in plain English. It came when Jim Lehrer asked Kerry to state his position on preemptive war. "No president, through all of American history, has ever ceded, and nor would I, the right to preempt in any way necessary to protect the United States of America. But if and when I do it, Jim, you have to do it in a way that passes the test, that passes the global test where your countrymen, your people understand fully why you're doing what you're doing and you can prove to the world that you did it for legitimate reasons."

Continued on Page 49
Posted by: Mark Espinola || 10/02/2004 2:28:31 AM || Comments || Link || E-Mail|| [6459 views] Top|| File under:
Did Kerry write own report of disputed clash?
A faded 35-year-old operations order recovered from the Naval Historical Center in Washington bears directly on the ongoing dispute between Sen. John Kerry and the Swift Boat Veterans for Truth about who wrote the key after-action report that ended Kerry's service in Vietnam. The report appears in the official Navy records and is posted on Kerry's presidential campaign Web site.

The report details Kerry's participation in a naval operation on the Bay Hap River on March 13, 1969, in such glowing terms that he was awarded a Purple Heart and a Bronze Star for pulling Special Forces officer James Rassmann out of the water while under heavy enemy fire. This third Purple Heart allowed Kerry to cut short his Vietnam tour after only four months.

The report in question described a mission of five swift boats ambushed by a mine explosion that seriously damaged one boat while the swift boats received heavy fire from both banks. The fire continued for three miles, the report said. Roy Hoffman, the admiral who commanded the swift boats in Vietnam, finds that detail alone absurd. Hoffman, a member of the anti-Kerry swift boat veterans group, says: "There was never an incident under my command in all of Vietnam where my boats were engaged by continuous fire from both banks of a half mile in length, much less three."

"It is miraculous all right because it never happened," recalls Larry Thurlow, a Kerry critic who commanded the mission.

Rest at link.
Posted by: ed || 10/02/2004 2:03:19 AM || Comments || Link || E-Mail|| [6459 views] Top|| File under:
Home Front: WoT
Gun-toting protesters shake up city council meeting
WaPo Reg. required...


It seemed simple enough. Falls Church (Virginia) officials recently drafted a policy that would require city workers to call 911 immediately if anyone stepped onto city property carrying a gun. Police who responded would check to see if the gun was properly licensed and report their findings to city officials. With all seven council members and many residents of this little city inside the Capital Beltway firmly in the anti-gun camp, only a few officials expected any problems with the procedures.
About 30 people, pistols strapped to their hips, strode into the council's meeting this week protesting the policy and warning that it violates their constitutional right to bear arms -- and possibly state laws, as well.


"We're here fer the meetin', pardner!"

The group was largely organized by Philip Van Cleave, president of the Virginia Citizens Defense League, a gun owners group, who drove up from his home near Richmond. He had hardly set foot in Falls Church before, but now, he vowed, the city "is going to be under a microscope."


I'm liking this guy, already.


"We weren't paying any attention to them until they did this," he said.


That's why they get away with that crap, year in and year out...

"If they try to set some standard like this and we ignore them, then it's going to send the wrong message. . . . But if they violate state law, we are prepared to sue them." The presence of so many pistol-packing citizens at Monday's meeting unnerved council members and, in particular, infuriated council member David Snyder, who denounced their brazen display of firearms as "intimidation" and attacked Virginia's recently enacted laws that limit local control over guns.


Heh. The whole point of a well-armed citizenry is to keep the power of the State in check. Legislate at your peril, Councilman.


"It's particularly ironic that everyone on the state, federal and local levels are concerned about gang violence, and yet Virginia prevents local communities from acting against that very violence when guns are potentially involved," he said in an interview.
Um, a lawful citizen (or even a group of them) carrying licensed weapons is not nearly the same thing as a bunch of thugs with a cache of stolen rods. Well, unless you're a Falls Church councilman, that is.
The sight of 30 people bearing arms at a council meeting was intimidating, several council members said.


Snicker. Kim DuToit would be proud.
Posted by: Seafarious || 10/02/2004 2:51:24 PM || Comments || Link || E-Mail|| [6459 views] Top|| File under:
Who's in the News
73
[untagged]
Bookmark
E-Mail Me
The Classics
The O Club
Rantburg Store
The Bloids
The Never-ending Story
Thugburg
Gulf War I
The Way We Were
Bio
Merry-Go-Blog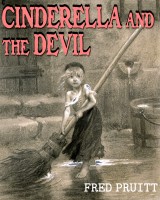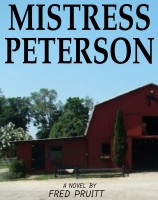 On Sale now!


A multi-volume chronology and reference guide set detailing three years of the Mexican Drug War between 2010 and 2012.

Rantburg.com and borderlandbeat.com correspondent and author Chris Covert presents his first non-fiction work detailing the drug and gang related violence in Mexico.

Chris gives us Mexican press dispatches of drug and gang war violence over three years, presented in a multi volume set intended to chronicle the death, violence and mayhem which has dominated Mexico for six years.
Click here for more information


Meet the Mods
In no particular order...


Steve White
Seafarious
Pappy
lotp
Scooter McGruder
john frum
tu3031
badanov
sherry
ryuge
GolfBravoUSMC
Bright Pebbles
trailing wife
Gloria
Fred
Besoeker
Glenmore
Frank G
3dc
Skidmark
Alaska Paul



Better than the average link...



Rantburg was assembled from recycled algorithms in the United States of America. No trees were destroyed in the production of this weblog. We did hurt some, though. Sorry.
3.236.122.9

Help keep the Burg running! Paypal: