-Lurid Crime Tales-
Federal officials arrest a Nevada man, 50, for threatening state election worker telling her she was 'going to f***ing die' for 'stealing the 2020 election from Donald Trump'
[Daily Mail, where America gets its news]

And I thought 'Biden's an idiot' was going to get me in trouble!
Retired US Marine Gjergi Luke Juncaj, 50, of Las Vegas was taken into custody on Wednesday


He is charged with four counts of making threatening phone calls, DOJ said


The Justice Department said he told the worker: 'I hope you all go to jail for treason. I hope your children get molested. You are all going to (expletive) die'


If convicted, he faces a maximum penalty of two years in prison on each count
Juncaj's threats against Staci McElyea, a worker in the Nevada Secretary of State's Office, were first revealed in a Reuters investigation published on Sept. 8.

The story detailed how Juncaj repeatedly told McElyea that she and her colleagues would be killed, according to her documentation of the calls, which were made on Jan. 7, 2021.

After the threats, McElyea, a former U.S. Marine, called the Nevada Capitol Patrol and sent the state police agency a transcript of the calls, Reuters previously reported.

An officer contacted the man, whom police would later identify as Juncaj.

Despite Juncaj's multiple threatening calls, state police decided not to charge Juncaj, Reuters found.

State detectives concluded that Juncaj's threats were 'protected' political speech and not criminal, because the suspect merely said he 'wished' election workers would die, according to a summary of the case.

The Reuters report, however, contradicted the detective's assessment.

McElyea's transcripts of the calls show that the man repeatedly told her she and her colleagues would be killed.

Juncaj could not immediately be reached for comment on Thursday by Reuters. He said in an interview for the September report that he 'didn't threaten anybody.'

Following the Reuters story, the Federal Bureau of Investigation opened an investigation into Juncaj, according to a Nevada state government source.

The indictment is the task force's second case, and the third known federal charge overall for threatening election workers since the 2020 vote.

In December 2020, federal prosecutors charged a New Hampshire woman with threatening a Michigan official.

The Justice Department's election threats task force was announced last June, shortly after Reuters published reports documenting more than 850 threats and menacing messages to U.S. election workers.

These included about 100 that legal experts say could be prosecuted under federal law. Almost all of the threats have been inspired by Trump's relentless false claims that the 2020 vote was 'rigged' against him, Reuters found.

Justice Department officials say they are now investigating dozens of similar cases.

The task force revealed its first arrest on Jan. 21, when it charged a Texas man with making violent threats against Georgia election and government officials.

Prosecutors accused Chad Christopher Stark of posting a Craigslist message on Jan. 5, 2021 entitled, 'Georgia Patriots it's time to kill.' Reuters couldn't reach Stark, who will appear in court on Feb. 4.

Federal authorities are also investigating an anonymous man who threatened Vermont officials, local law enforcement sources familiar with the probe told Reuters.

That man's threats were featured in a November Reuters investigation.

In response to that report, Vermont lawmakers are considering new legislation to make it easier to prosecute people who threaten election officials.

Election officials all over the country are being threatened and harassed, and those engaging in this domestic terrorism must be held accountable, said David Becker, executive director of the nonpartisan Center for Election Innovation and Research.
Posted by: Skidmark || 01/29/2022 00:00 || Comments || Link || E-Mail|| [151 views] Top|| File under: Tin Hat Dictators, Presidents for Life, & Kleptocrats
-Short Attention Span Theater-
Barnes and Noble removes 'The Protocols of the Elders of Zion' from website
Happy International Holocaust Day.

[IsraelTimes] Bookseller says the fabricated antisemitic text was automatically put on its online store from 'standard industry databases' before it was removed following social media outcry.

Twitter users began tweeting January 25 about an online listing on the booksellers' site, which had been offering the famously fabricated antisemitic text for $24.95. The retailer said in a statement to the Jewish Telegraphic Agency that the book was fed automatically to the website from "standard industry databases" and that the company took "prompt action to remove" the title.

Twitter users also objected to the description of the book on the site, which summarized at length the book's fictional description of a Jewish plan for global domination and suggested that its authenticity is still an open question. The description justified its sale as "an interesting book which deserves to be studied in the same way the 'War of the Worlds' radio broadcast duped many thousands.... We neither support nor deny its message, we simply make it available for those who wish a copy."

In their statement to JTA, a representative for Barnes & Noble wrote that the bookseller draws on industry databases and does the "utmost to diligently monitor such submissions for violations of our content policy." According to the statement, the book was never stocked in their bookstores.

"We regret that it was listed inadvertently. As soon as we are made aware of any such offending titles, we take prompt action to remove the offending titles in accordance with our policy, as we did with this title," said the representative.

While Barnes & Noble was the main focus of social media users' outrage, other top online booksellers such as Walmart, Book Depository, Thrift Books and Hudson Books were selling dozens of versions, the Jerusalem Post reported.
Posted by: trailing wife || 01/29/2022 00:00 || Comments || Link || E-Mail|| [94 views] Top|| File under:
Afghanistan
Haunted by Holocaust, Israeli charity assists Afghans fleeing Taliban rule
[IsraelTimes] Lawyer Inbar Nacht says dramatic events at Kabul airport touched her 'most fundamental Jewish feelings';

IsraAid

, 2nd Israeli group, helped 200 at-risk refugees reach safe shores

When Israeli lawyer Inbar Nacht saw pictures last year of Afghans desperately trying to escape their homeland, she thought of her relatives who were murdered in the Holocaust and knew she had to act.

She and her husband Marius had founded a charity in 2020 that has worked on a range of initiatives, from assisting the elderly and disabled to supporting out-of-work artists during the COVID-19 pandemic.
Continued on Page 49
Posted by: trailing wife || 01/29/2022 00:00 || Comments || Link || E-Mail|| [38 views] Top|| File under: Taliban/IEA
Africa Horn
Report: 5,000-plus deaths under Ethiopia's Tigray blockade
Don't start nothing, won't be nothing. The problem with starting a war is the price to be paid if one happens to lose. And despite initial successes, it looks like the Tigrayans have lost.

[Garowe] Nearly 1,500 people died of malnutrition in just part of Æthiopia's blockaded Tigray region over a four-month period last year, including more than 350 young children, a new report by the region's health bureau says. It cites more than 5,000 blockade-related deaths in all from hunger and disease in the largest official

corpse count

yet associated with the country's war.

"Deaths are alarmingly increasing," including from easily preventable diseases like rabies as medicines run out or expire, the head of Tigray's health bureau, Hagos Godefay, told The

News Agency that Dare Not be Named

late last year as the findings were being compiled. "This is one of the worst times of my life, I can tell you."

His report on the findings, published Wednesday by the independent Æthiopia Insight, says 5,421 deaths were confirmed in Tigray between July and October in an assessment by his bureau and some international aid groups. It was the first such assessment since the war between Tigray and Æthiopian forces began in November 2020, he said.
Continued on Page 49
Posted by: trailing wife || 01/29/2022 00:58 || Comments || Link || E-Mail|| [36 views] Top|| File under:
Bangladesh
Bangladesh, Burmese Junta Initiate Rohingya Repatriation Talks
[BenarNews] Bangladeshi government officials this week had their first meeting with Burmese junta representatives on the issue of repatriating

Rohingya refugees

who are sheltering in Bangladesh.

The repatriation talks, the first in more than a year, have been moving at a snail's pace since more than 700,000 of Myanmar's stateless Rohingya ethnic minority fled to southeastern Bangladesh in August 2017 after a brutal military offensive against them in Rakhine, their home state.

Bangladesh noted that it was dismayed at Myanmar's tardiness in the vetting and verifying of Rohingya refugees, a statement issued Friday by Dhaka's foreign ministry said about the meeting a day earlier. The verifying of refugees by Myanmar is a prerequisite for their return.
Continued on Page 49
Posted by: trailing wife || 01/29/2022 00:48 || Comments || Link || E-Mail|| [40 views] Top|| File under:
Caucasus/Russia/Central Asia
CSTO may send peacekeepers to the Kyrgyz-Tajik border
Direct Translation via Google Translate. Edited.


[REGNUM] The CSTO peacekeeping contingent may well be brought into the zone of the Kyrgyz-Tajik conflict, but this requires a request from at least one side. On January 28, a leading expert at the Center for Military-Political Research at MGIMO Mikhail Alexandrov told a REGNUM correspondent .

"The CSTO is quite capable of influencing the situation, it's just that the CSTO acts only when the parties themselves ask for help, or at least one side. Apparently, neither side is asking for help. Then, apparently, they somehow need to "let off steam", shoot at each other for some time, suffer losses, understand that there will be no reasonable decisions, and then ask for help from the CSTO," the expert said.

The political scientist noted that after a request for help, the CSTO could bring in peacekeeping forces, create a demilitarized border zone in the border area, in which people from both sides could live normally and use water. If such a request, the expert believes, then there will be no problems with the solution.

Recall that on January 27, armed

festivities

took place on the border of the Batken region of Kyrgyzstan and the Sughd region of Tajikistan.



Posted by: badanov || 01/29/2022 00:00 || Comments || Link || E-Mail|| [42 views] Top|| File under:
Europe
German parliament approves motion to extend troops mission in Iraq
[Rudaw] German parliament approved Friday a motion by the government to extend its troops mission in Iraq for nine months. Kurdistan Region's

brass hats

welcomed the decision.

The German government decided on January 12 to end its military mission in Syria but keep up to 500 soldiers in Iraq until the end of October 2022. The government sent a motion to the parliament which voted in favour of the extension of troops mandate in Iraq.

Germany's defence ministry said in a statement on Friday that there are currently around 250 German soldiers in Iraq taking part in the global coalition against the Islamic State

...formerly ISIS or ISIL, depending on your preference. Before that they were al-Qaeda in Iraq, as shaped by Abu Musab Zarqawi. They're really very devout, committing every atrocity they can find in the Koran and inventing a few more. They fling Allah around with every other sentence, but to hear western pols talk they're not really Moslems....
(ISIS) and NATO


...the North Atlantic Treaty Organization. A collection of multinational and multilingual and multicultural armed forces, all of differing capabilities, working toward a common goal by pulling in different directions...


mission in Iraq.

Germany has been an essential member of the global coalition against ISIS. The Coalition was formally established in October 2014, after ISIS took control of vast swathes of territories in Iraq and Syria. Consisting of 84 nations, the US-led Coalition's mission has been "degrading and ensuring

ISIS

's enduring defeat," it says on its website, using Arabic acronym for the

bad boy

group.

The combat mission of the Coalition ended in Iraq at the end of the last year but it continues in Syria. The German army has been mostly based in Kurdish areas of both countries.

Kurdistan Region's

brass hats

had welcomed the German government's decision to extend the mission in Iraq, and they welcomed the parliament approval as well on Friday.

"I thank Bundestag for deciding to extend German troops deployment in Iraq. ISIS remains a serious threat to International peace and regional stability, and continued joint effort is needed to defeat terrorism," Kurdistan Region President Nechirvan Barzani said in a tweet.

The Region's Prime Minister Masrour Barzani said he "strongly" welcomed the German parliament's decision, saying "This mandate, and the support of the Global Coalition, is critical to the war on ISIS and training of Peshmerga forces and the Iraqi Army."
Posted by: trailing wife || 01/29/2022 01:13 || Comments || Link || E-Mail|| [32 views] Top|| File under:
Iraq
Societal, clan resistance to IDP return hampering camp closure in Iraq: ministry spokesperson
[Rudaw] The last internally displaced persons (IDP) camp under federal Iraqi control is facing difficulties in its planned closure, according to the spokesperson of the Ministry of Migration and Displacement, citing pressure from society as well as clans preventing families at the camp from returning home.

"Most of the displaced in al-

Jada camp

have clan problems, in addition to the involvement of their families and children with

ISIS

[Arabic acronym for ISIS, or Islamic State

...formerly ISIS or ISIL, depending on your preference. Before that they were al-Qaeda in Iraq, as shaped by Abu Musab Zarqawi. They're really very devout, committing every atrocity they can find in the Koran and inventing a few more. They fling Allah around with every other sentence, but to hear western pols talk they're not really Moslems....
] terrorist gangs, which prevent them from returning to their areas of origin," said Ali Abbas, spokesperson for Iraq's Ministry of Migration and Displacement, told Iraqi state-owned newspaper al-Sabah on Thursday.

Abbas says that society has outright rejected the IDPs. He notes that on one occasion a group of families were taken back to their homes, but were subsequently returned back to the camp the very same day due to people in the area not accepting their return.

Deputy minister Karim al-Nouri said "the ministry is working to implement the orders and instructions issued by the higher security authorities regarding the families of ISIS in al-Jada camp, where they are being dealt with humanely by providing them with their needs that help them live inside the camps."

According to Nouri, the possibility of establishing rehabilitation programs for children in the camp to work on their social integration is being studied by the ministry.

Earlier this year, Iraq repatriated a group of 111 families from the notorious al-Hol camp in northeast Syria (Rojava) and transferred them to al-Jada camp.

In 2020, the Iraqi government began a push to close camps around the country. Last December, authorities announced their intention to close al-Jada camp. The closure would mark federal Iraq, excluding the Kurdistan Region, free of IDP camps.

However,


you can observe a lot just by watching...


the move was harshly criticized by rights groups as they called for voluntary returns instead.

Baghdad has asked the Kurdistan Regional Government (KRG) to close camps under its control, but Kurdish officials say they will not force IDPs to return home.

Posted by: trailing wife || 01/29/2022 01:14 || Comments || Link || E-Mail|| [45 views] Top|| File under: Islamic State
ISIS unable to operate in large groups in Iraq: official
[Rudaw] Members of the Islamic State

...formerly ISIS or ISIL, depending on your preference. Before that they were al-Qaeda in Iraq, as shaped by Abu Musab Zarqawi. They're really very devout, committing every atrocity they can find in the Koran and inventing a few more. They fling Allah around with every other sentence, but to hear western pols talk they're not really Moslems....
(ISIS) group in Iraq are unable to traverse in large groups and must rely on moving individually, an official from Iraq's Security Media Cell told state media on Thursday.

"Military operations have been continuing since last Sunday in various locations, starting with Diyala, Salahaddin, and Samarra, and today we began in northern Muqdadiyah in Diyala," said Major General Saad Maan, head of the Security Media Cell, describing areas in which ISIS remains a threat.

Maan said these operations were being conducted by teams from the Iraqi army, the Ministry of Interior, and the Popular Mobilization Forces (PMF or Hashd al-Shaabi).

"These operations succeeded in achieving their goals, reinforced by the presence of security leaders on the ground, and have so far resulted in the killings of a number of terrorists, the destruction of ISIS hideouts, and the strengthening of fortifications in the areas of operations," he added.

Maan also noted that the war on ISIS has transitioned into a guerilla war, with small skirmishes here and there. He claimed that the size of ISIS remnants are being blown out of proportion.

"They [ISIS] are trying to establish a presence in the areas of Khanukah, Mutaibija, and Jallab in Salahaddin, Qarachogh and southern Makhmour in Nineveh, Wadi al-Shay and Zghitun in Kirkuk,


... a thick stew of Arabs, Turkmen, Kurds, and probably Antarcticans, all of them mutually hostile most of the time...


and Hawi al-Azim in Diyala," noted the general.

Last Friday, a deadly ISIS attack on an Iraqi base in Hawi al-Azim, Diyala killed 11 soldiers. It is the deadliest ISIS attack on the Iraqi army in 2022 thus far.

Touching on the situation in Syria, where ISIS

Death Eaters

detained in al-Sina'a prison in Hasaka attempted a large-scale prison break, Maan reassured that there is adequate security at the Iraq-Syria border. He says the area has been reenforced and the utilization of drones has contributed greatly to thwarting any potential threats.

Posted by: trailing wife || 01/29/2022 01:13 || Comments || Link || E-Mail|| [69 views] Top|| File under: Islamic State
PMF:ISIS terrorists' infiltration attempts from Syria to Iraq dropped by 90%


Al-Hashd al-Shaabi Operations Command in

Nineveh

said today that ISIS terrorists' flow and infiltration attempts from Syria to Iraq dropped by 90%.

The head of the Command, Khudair al-Matruhi, told Shafaq News agency that intensified security measures have been taken to protect the Iraqi western borders with Syria.

Al-Matruhi referred the new plan's success to the high-level cooperation between the PMF, the Iraqi security forces, and the Peshmerga.

He indicated that the proactive operations contributed to preventing ISIS

gunnies

from running towards the

Hamrin mountain

s and the areas that suffer from security gaps between Diyala and Saladin.
Posted by: badanov || 01/29/2022 00:00 || Comments || Link || E-Mail|| [59 views] Top|| File under: Islamic State
Syria-Lebanon-Iran
Iran said beating out Assad regime for influence in key Syrian border province
[IsraelTimes] Report says Syrians in

Deir Ezzor

are joining Iranian militias for the pay and benefits, notes importance of local city to Tehran's efforts to set up land corridor through Mideast

Iran

...The nation is noted for spontaneously taking over other countries' embassies, maintaining whorehouses run by clergymen, involvement in international drug trafficking, and financing sock puppet militias to extend the regime's influence...
is enlisting

snuffies

in part of eastern Syria, looking to cement its influence in an area with a key border crossing for moving weapons to allied groups, according to a report Friday.

The Washington Post said Iran is outcompeting Syria in signing up fighters in Deir Ezzor province, offering better salaries and conditions to former rebels and army deserters than the Syrian military.

Citing local experts, the report said Iran — a leading backer of the Assad regime in the Syrian civil war — has also been building schools and distributing food, and has even tried to convert some mosques in the predominately Sunni-area to Shiite Islam, the Islamic Theocratic Republic's official religion.

"They have more influence than the army," a former militia member identified as Abu Khadija was quoted as saying.

Abu Khadija said he joined a militia for the pay and benefits rather than on religious or ideological grounds, adding that many young Syrians saw the Iranian-backed

gang

s as "the only solution to escape the army."

"They are trying to win people over, unlike the army," he said. "If the army wants something from someone, they break down the front door. The Iranians don't do such things."

The report noted the importance to Iran of al-

Bukamal

, a city in the province along the border with Iraq. Controlling the city is critical to Iranian efforts to establish a land corridor from Iran, through Iraq and Syria, into Lebanon Hezbollahstan
...the home of Hezbollah, which periodically starts a war with the Zionist Entity™, gets Beirut pounded to rubble, and then declares victory and has a parade...
and out to the Mediterranean Sea, which could allow Tehran to more easily transport weapons, fighters and materiel throughout the Middle East.

"The Iranians want to create a popular base loyal to them in case they have to leave someday," Syria-based analyst Ammar al-Hamad told the newspaper.

In 2020, a private Israeli satellite imagery analysis firm released photos it said showed that Iran was constructing a new underground weapons storage facility at the

Imam Ali base

in the al-Bukamal region of Syria, which is believed to be run by Iranian forces.

The border area has been the site of several Arclight airstrike
...KABOOM!...
s attributed to Israel, which has vowed to prevent Iran from establishing a military presence in Syria.

Israel has carried out hundreds of airstrikes inside Syria over the course of the country's civil war, targeting what it says are suspected arms shipments believed to be bound for Lebanon's Iran-backed
Hezbollah terror group, which is fighting alongside Syrian government force.
Posted by: trailing wife || 01/29/2022 01:37 || Comments || Link || E-Mail|| [60 views] Top|| File under: Govt of Iran
Dissidents hack Iran state TV, broadcast call for Khamenei's death
[IsraelTimes] Cyberattack linked to supporters of People's Mujahedin of Iran, but opposition group does not officially claim responsibility.

Multiple channels of Iran's state television


... and if you can't believe state television who can you believe?


broadcast images on Thursday showing the leaders of an exiled dissident group and a graphic calling for the death of the country's supreme leader, an incident that authorities later described as a hack.
Continued on Page 49
Posted by: trailing wife || 01/29/2022 00:48 || Comments || Link || E-Mail|| [141 views] Top|| File under: Govt of Iran
Who's in the News
48
[untagged]
5
Islamic State
4
Tin Hat Dictators, Presidents for Life, & Kleptocrats
3
Commies
2
Sublime Porte
2
Govt of Iran
1
Taliban/IEA
1
Baloch Liberation Army
1
Govt of Iran Proxies
1
Human Trafficking
1
Narcos
Bookmark
E-Mail Me
The Classics
The O Club
Rantburg Store
The Bloids
The Never-ending Story
Thugburg
Gulf War I
The Way We Were
Bio
Merry-Go-Blog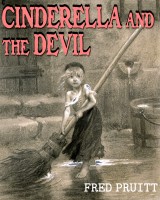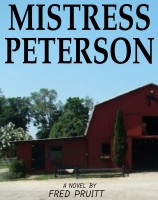 On Sale now!


A multi-volume chronology and reference guide set detailing three years of the Mexican Drug War between 2010 and 2012.

Rantburg.com and borderlandbeat.com correspondent and author Chris Covert presents his first non-fiction work detailing the drug and gang related violence in Mexico.

Chris gives us Mexican press dispatches of drug and gang war violence over three years, presented in a multi volume set intended to chronicle the death, violence and mayhem which has dominated Mexico for six years.
Click here for more information


Meet the Mods
In no particular order...


Steve White
Seafarious
Pappy
lotp
Scooter McGruder
john frum
tu3031
badanov
sherry
ryuge
GolfBravoUSMC
Bright Pebbles
trailing wife
Gloria
Fred
Besoeker
Glenmore
Frank G
3dc
Skidmark
Alaska Paul



Better than the average link...



Rantburg was assembled from recycled algorithms in the United States of America. No trees were destroyed in the production of this weblog. We did hurt some, though. Sorry.
18.206.14.36

Help keep the Burg running! Paypal: