Afghanistan
US Afghanistan watchdog predicted air force's collapse months in advance
[RT] The US' Afghan war watchdog saw the collapse of the country's air force coming months before it happened, citing its over-dependence on the US and third-party contractors, among other issues, as major obstacles.The demise of the Afghan Air Force was predicted by the US'

Special Inspector General for Afghanistan Reconstruction

(SIGAR) in a January 2021 report - only made public last week - which described a force wrestling with a host of thorny issues.

SIGAR warned that should US military advisers and contractors leave without putting in place a comprehensive plan for transfer of power, the AAF might find itself unable to "staff, manage, fund, or maintain their forces," imperiling the US' 20-year "nation building" effort. The agency specifically pointed to the AAF's failure to focus on non-combat support activities, suggesting that leaving such important tasks for contractors and outside advisers would leave the country's military at a disadvantage, unable to operate independently.

Noting that operational "sustainability requires the recruitment, training and retention of qualified personnel in all areas of the air forces, including pilots, maintainers and personnel in support positions," the report observed that the Afghan Air Force lacked so much as a comprehensive recruiting strategy - let alone other support functions required to operate a military detachment.

Worse, the AAF's dependence on contractors meant even if US and coalition forces remained deployed or withdrew in an orderly manner, the department might find itself unable to function should contractors be recalled.

SIGAR's recommendations - develop and implement formal recruiting strategies, incorporate "support personnel and their training requirements," and complete a "mitigation plan" to ensure the continuation of "essential maintenance, operation and advisory support" to the AAF in the event that contractors were required to leave Afghanistan - appear to have fallen on deaf ears.

Posted by: Fred || 01/19/2022 00:00 || Comments || Link || E-Mail|| [85 views] Top|| File under: Taliban/IEA
Arabia
Yemeni Human Rights Ministry condemns Saudi-UAE massacre of civilians in Sana'a
[HODHODYEMENNEWS.NET] The Yemen


...an area of the Arabian Peninsula sometimes mistaken for a country. It is populated by more antagonistic tribes and factions than you can keep track of...


i Ministry of Human Rights has condemned on Tuesday the latest heinous crimes committed by the US-Saudi aggression warplanes against civilians in the Libyan neighbourhood of the capital Sana'a, killing and injuring dozens.

In a statement, the ministry confirmed that the attack on the civilians is "a crime added to the record of the Saudi and Emirati regimes, which have transgressed all humanitarian values ​​and principles, and all international laws and norms."

The statement reiterated the fact that there is direct US support for the countries of aggression and their perpetration of crimes and massacres against the Yemeni people.

The statement called on "humanitarian and human rights


...which are usually open to widely divergent definitions...


organizations, the American people, and all honourable and free people in the world to raise their voice and reject the US support and backing for the countries of aggression that commit war crimes against civilians in Yemen."

The Ministry stressed that "those involved in aggression crimes will not be able to bear the consequences of their crimes against the Yemeni people, and will not be able to escape punishment."

The US-Saudi aggression waged raids on the capital Sana'a and targeted civilian houses, killing at least 12 people, including

women and kiddies

, and injuring 11 others.

Dozens of houses have been damaged as well in the neighbourhood.


Posted by: Fred || 01/19/2022 00:00 || Comments || Link || E-Mail|| [37 views] Top|| File under: Houthis
Mohammed al-Houthi: Yemen's only goal is the end of aggression
[HODHODYEMENNEWS.NET] Member of the Supreme Political Council Mohammed Ali al-Houthi
...a Zaidi Shia insurgent group operating in Yemen. They have also been referred to as the Believing Youth. Hussein Badreddin al-Houthi is said to be the spiritual leader of the group and most of the military leaders are his relatives. The legitimate Yemeni government has accused the them of having ties to the Iranian government. Honest they did. The group has managed to gain control over all of Saada Governorate and parts of Amran, Al Jawf and Hajjah Governorates. Its slogan is God is Great, Death to America™, Death to Israel, a curse on the Jews They like shooting off... ummm... missiles that they would have us believe they make at home in their basements. On the plus side, they did murder Ali Abdullah Saleh, which was the only way the country was ever going to be rid of him...
has on Tuesday stressed that "the goal of the Republic of Yemen


...an area of the Arabian Peninsula sometimes mistaken for a country. It is populated by more antagonistic tribes and factions than you can keep track of...


is to deter the ongoing aggression against it, and not anything else."Al-Houthi added: "We welcome any independent committee to compensate all civilian victims during the seven years of the aggression, including those the UAE claims were killed during Operation Yemen Hurricane."

Mohammed al-Houthi furthermore praised the successful Operation Yemen Hurricane, which targeted the Emirati depths on Monday, considering that "the UAE has departed from its Arabism in favour of aggression and normalisation [with Zionism]. It must return to the Arab embrace."




Posted by: Fred || 01/19/2022 00:00 || Comments || Link || E-Mail|| [127 views] Top|| File under: Houthis
Saudi activist warns UAE against further involvement in Yemen
[HODHODYEMENNEWS.NET] Saudi activist Shafi al-Ajil has on Tuesday advised and warned the UAE "to stay away from the Yemen


...an area of the Arabian Peninsula sometimes mistaken for a country. It is populated by more antagonistic tribes and factions than you can keep track of...


i arena, and not to continue the war there.""The UAE cannot bear a week's war of missiles and drones. It would be a catastrophic and historical mistake if the UAE enters its head in a war that is difficult to end," al-Ajil said in a series of messages on his account on Twitter.

"We have to raise our hat and headband [in respect] to the Sana'a government, which has after an 8-year war at the forefront, become a mighty fighting force," the activist said.

"With this statesmanship throughout the vicissitudes and conditions of war, Yemen is no longer a back garden for hiking, but rather a protected fortress of steadfast lions," al-Ajil said. "Yemen will emerge from this war in the most beautiful way."

Shafi al-Ajil denounced the Saudi and Emirati warplanes' recent raids on the capital, Sana'a, stating that "There are only the elderly, children, and women" being targeted by these Arclight airstrike

...KABOOM!...
s.

He affirmed that the bombing of Sana'a or other area is not a solution, because the Yemenis will respond, and the war would only escalate further.


Sounds like a paid Iranian Stooge





Posted by: Fred || 01/19/2022 00:00 || Comments || Link || E-Mail|| [45 views] Top|| File under: Houthis
Britain
Day 5: Texas Synagogue Attacker Was Known to UK Security Service MI5, Judged as No Risk
For today's American developments, see here.
[Breitbart] UK citizen

Malik Faisal Akram

, who had a known history of extreme behaviour stretching back over 20 years was known to British spy agency MI5 but had been judged as no longer posing a threat to the public in 2020, reports in UK media claim.


After 20 years of monitoring, we had just recently taken him off our list. Bad timing I guess.


Malik Faisal Akram, 44, flew to the United States after Christmas 2021, and weeks later took hostages at the Congregation Beth Israel synagogue in Colleyville, Texas. He was shot dead by law enforcement officials at the scene.


And of course, that is where it is supposed to end.


Yet questions remain unanswered over how Akram was able to travel and gain access to a handgun given his long history of extremist behaviour. Just a day after it was revealed that Akram was barred from a UK courthouse just days after 9/11 for threatening staff and making comments about the attacks, it is now reported in UK broadsheet the Daily Telegraph that the Muslim male had been investigated by a British spy agency a little more than a year ago.


Somehow you simply knew there would be more to this story.
Posted by: Besoeker || 01/19/2022 02:11 || Comments || Link || E-Mail|| [372 views] Top|| File under: Tablighi Jamaat
Caucasus/Russia/Central Asia
Court upholds three year sentence in ISIS recruiting case
Direct Translation via Google Translate. Edited.


[KavkazUzel] The Military Court of Appeal upheld the verdict of Moscow resident Anisa Arabieva, who was convicted of trying to recruit Zulikhan Magomadova, a Chechen living in Surgut, into the Islamic State and Dzhebhat-an-Nusra. Arabiyeva was sentenced to three years in a penal colony.

Anisa Arabiyeva (Anna Molchanova) was found guilty in July 2021 of recruiting terrorists under Article 205.1 of the Criminal Code of the Russian Federation (recruiting a person to participate in terrorist activities).

According to the investigation, Arabiyeva communicated on social networks with a Chechen woman from Surgut, Zulikhan Magomadova, urging her to come to Syria and join the terrorists. Magomadova ran away from home and flew to Moscow, where she was met by a convict. A resident of Surgut lived in Arabieva's apartment, the Human Rights Center "Memorial"** reported on January 17.

Arabiyeva denies any guilt. According to her, Magomadova planned to leave for Syria with a man nicknamed Abu Umar, whom she married via video link. However, Arabieva dissuaded her, and as a result, the Surgut woman changed her mind, came to Moscow and wanted to find work there.

At the same time, according to the defense, during the interrogation, Magomadova did not say that her friend urged her to go to Syria. In court, Magomadova said that Arabieva herself wanted to go to the terrorists.

In the interrogation protocol, however, she stated that Arabiyeva urged her to leave for Syria. The correspondence of the girls examined in court and its psychological and linguistic expertise disproved Magomadova's testimony.

The defense also argued about inadmissible testimony given in court by witnesses for the prosecution. One of them claimed that she heard about the recruiting activities of a woman named Anisa from Abu Umar, the other - that she identified Arabiyeva, whom she saw in the company of Abu Umar's accomplices, but the identification was not carried out according to procedural rules.

Despite the arguments of the defense, the court upheld Arabieva's sentence.

According to Oleg Orlov, a member of the Council of the HRC Memorial, such actions of the special services "create the image of our state as a cruel and unjust force." "Don't they realize that they are actually helping real recruiters in a terrorist network?" he asks.


Posted by: badanov || 01/19/2022 00:00 || Comments || Link || E-Mail|| [44 views] Top|| File under: Islamic State
Home Front: WoT
Texas synagogue hostage-taker was known to MI5
See developments in Britain here, and yesterday here.
[BBC] A British man who took four people hostage at a synagogue in Texas had been investigated by MI5.



Malik Faisal Akram

, from Blackburn in Lancashire, was the subject of an investigation in late 2020 but by the time he flew to the US he was assessed to be no longer a risk.

The siege at the synagogue in Colleyville near Dallas ended after 10 hours, with the four hostages unharmed.

Akram, 44, was shot dead by police.

He had been on the British security service's watchlist as a "subject of interest" in 2020 and was investigated in the second half of that year.

But by 2021 Akram, who had a criminal record in the UK, had moved from the active list to the "former subject of interest" list and was no longer considered a threat.
The gunman who took four people hostage at a Texas synagogue in a 10-hour standoff that ended in his death was checked against law enforcement databases before entering the United States but raised no red flags, the White House said Tuesday.

Malik Faisal Akram, a 44-year-old British citizen, arrived in the US at Kennedy Airport in New York on a tourist visa about two weeks ago, officials said. He spent time in Dallas-area homeless shelters before the attack Saturday in the suburb of Colleyville

Akram was not believed to be included in the Terrorist Screening Database, a listing of known or suspected

faceless myrmidons

maintained by the FBI
...Formerly one of the world's premier criminal investigation organizations, something for a nation to be proud of. Now it's a political arm of the Deep State oligarchy that is willing to trump up charges, suppress evidence, or take out insurance policies come election time...
and shared with a variety of federal agencies, two law enforcement officials told The

News Agency that Dare Not be Named

. Had he been included, it would have been extremely difficult for him to get into the country.

"Our understanding, and obviously we're still looking into this, is that he was checked against US government databases multiple times prior to entering the country, and the US government did not have any derogatory information about the individual in our systems at the time of entry," White House press secretary Jen Psaki

...a valley girl who woke up one morning and found she was spokeswoman for the U.S. Department of State under Obama. A new American success story, under Biden she became spokeswoman for the whole administration, and she was even able to get her sister a job...
said.

She added: "We're certainly looking back... [at] what occurred to learn every possible lesson we can to prevent attacks like this in the future."

The investigation stretched to England, where over the weekend police announced that two teenagers were

in jug

in connection with the standoff. The teenagers are Akram's sons, two US law enforcement officials told AP. The officials were not authorized to discuss the investigation and spoke on condition of anonymity.

On Tuesday, police in

Britannia

said the teenagers had been released without charge. They were detained in Manchester, about 30 miles from Akram's hometown of Blackburn.

Investigators believe he had initially traveled to New York believing that Siddiqui was still being held there — where her trial occurred — without realizing she had been sent to a federal prison in Texas.

During the standoff, Akram forced Cytron-Walker to call Angela Buchdahl, the senior rabbi at New York's Central Synagogue, and told him to demand Siddiqui's release. In at least one subsequent call, Akram ranted and demanded that Buchdahl make efforts to get Siddiqui freed, an official said. Buchdahl called 911 and reported the calls to New York City police.

Investigators are still working to sort through all of Akram's movements in the US and are reviewing travel, financial and phone records, but they believe Akram may have traveled by bus to Texas, two of the officials said.

Authorities believe Akram bought the handgun used in the hostage-taking in a private sale, according to a person familiar with the matter who spoke on condition of anonymity because the investigation is still going on.

In another major terrorism case, Omar Mateen

... the Afghan-"American" who decided he was a soldier of the Caliphate and shot fifty unarmed people to death in a Florida gay bar he used to frequent...
, who killed 49 people at an Orlando, Florida, nightclub in 2016, had been investigated repeatedly by the FBI but not charged. The FBI undertook an internal review of how it handled tips and leads in terrorism investigations.
Akram, 44, had spent time in Texas homeless shelters in the two weeks leading up to the attack, and was dropped off at one by someone he appeared to know. The hostage taker was brought to the shelter in downtown Dallas on Jan. 2 by a man who hugged him and had conversations with him, says Wayne Walker, CEO and pastor of OurCalling, which provides services to homeless people.

"He was dropped off by somebody that looked like he had a relationship with him," says Walker, who says he turned photos and video over to the FBI.
Malik Faisal Akram chose to hold synagogue worshipers hostage in Colleyville, Texas Saturday because he believed in antisemitic tropes and was convinced that the Jewish worshipers inside would have the power to organize the release of a Pak prisoner tossed in the clink
I ain't sayin' nuttin' widdout me mout'piece!
nearby, one of the four worshipers held at gunpoint told The Times of Israel on Monday.

"He did not come there to kill Jews ... He came here to release [Aafia Siddiqui

...American-educated Pak cognitive neuroscientist who was convicted of assault with intent to murder her U.S. interrogators in Afghanistan. In September 2010, she was sentenced to 86 years in jug after a three-ring trial. Siddiqui, using the alias Fahrem or Feriel Shahin, was one of six alleged al-Qaeda members who bought $19 million worth of blood diamonds in Liberia immediately prior to 9-11-01. Since her incarceration Paks have taken her to their heart and periodically erupt into demonstrations, while the government tries to find somebody to swap for her...
], and he had bought into the extremely dangerous, antisemitic trope that Jews control everything, that we could call President [Joe] Biden and have him release her," Jeffrey Cohen said in an interview over Zoom.
Posted by: Besoeker || 01/19/2022 18:13 || Comments || Link || E-Mail|| [84 views] Top|| File under: Tablighi Jamaat
Syria-Lebanon-Iran
US Treasury sanctions individuals for providing financial support to Hezbollah
[IsraelTimes] The US Treasury Department issues sanctions against three individuals and a company it says help finance
Hezbollah activities.

The sanctions imposed by the Treasury's Office of Foreign Assets Control target Adel Diab, Ali Mohamad Daoun, Jihad Salem Alame, and their company, Dar Al Salam for Travel & Tourism.

Hezbollah's "widespread network of financial

controller

s has helped the group exploit Lebanon Hezbollahstan

...The land area formerly occupied by the state of Lebanon, before that Phoenicia...
's financial resources and survive the current economic crisis," the Treasury says.

The group, designated as a terror entity by the United States since 2001, uses businessmen to "gain access to material and financial support through the legitimate commercial sector," says the Treasury, "to fund its acts of terrorism and attempts to destabilize Lebanon's political institutions."
Posted by: trailing wife || 01/19/2022 01:56 || Comments || Link || E-Mail|| [69 views] Top|| File under: Hezbollah
Iranian-Swedish dissident tried in Tehran for 'corruption on earth'
[OneIndia] The trial of Iranian-Swedish dissident

Habib Chaab




... Iran accuses him of having led the terrorist group Arab Struggle Movement for the Liberation of Ahvaz (

ASMLA

) — Sunni Arabs who're tired of being ruled by Shiite Persians, so they've been getting feisty...

begins in Tehran, state television


... and if you can't believe state television who can you believe?


shows, with charges including terrorism and "spreading corruption on earth" punishable by the death sentence


...the barbaric practice of sentencing a murderer to be punished for as long as his/her/its victim is dead...


Chaab, in his late forties, has been held in Iran

...a theocratic Shiite state divided among the Medes, the Persians, and the (Arab) Elamites....
since late 2020 after he disappeared during a visit to The Sick Man of Europe Turkey


...the only place on the face of the earth that misses the Ottoman Empire...


. A month later he appeared on Iran's state television, claiming responsibility for launching a deadly 2018 attack on a military parade and working with Saudi intelligence services.

"He is accused of spreading corruption on earth through the formation, management and leadership of a group called the Arab Struggle Movement for the Liberation of Ahvaz and planning and carrying out terrorist operations and destroying public property," the prosecutor's representative says.

State television showed recorded footage of the session that ran for almost an hour, a rare occurrence in Iranian courts.
Posted by: trailing wife || 01/19/2022 01:56 || Comments || Link || E-Mail|| [57 views] Top|| File under: Govt of Iran
Russian MoD: Militants planning attacks in the ports of Tartus and Latakia
Direct Translation via Google Translate. Edited.


[RIA Novosti] Terrorists in Syria are preparing attacks on transport infrastructure, Rear Admiral Oleg Zhuravlev, deputy head of the Russian Center for the Reconciliation of Warring Parties, said.

"According to information from the Syrian security authorities, sabotage and terrorist groups of radical gangs from the

Idlib

de-escalation zone are planning terrorist attacks in the ports of Tartus and Latakia," he said.

The command of the Russian Khmeimim air base, at the request of the Syrian authorities, organized round-the-clock surveillance.

Military police units on armored vehicles "Patrol" and "Tiger" protect the seaport of Latakia and the surrounding area.

In addition, drones of the Russian Aerospace Forces control the situation from the air .
Posted by: badanov || 01/19/2022 00:00 || Comments || Link || E-Mail|| [68 views] Top|| File under:
Security forces recklessness increases chaos in Syria's north, locals
[NPASYRIA] Locals and the Internally Displaced Persons (IDPs) in Azaz city, Aleppo northern countryside, said recklessness of the Ottoman Turkish-backed Syrian armed opposition factions, controlling the city's entrances and exits locations, and failure to search military vehicles on the checkpoints have led to frequent incidents of explosions of IEDs,

boom-mobile

s,

cycle of violence

bombs to take place.

The people said defiance of the security forces contribute in increasing insecurity in Azaz as well as in other areas where Ottoman Turkish-backed Syrian armed opposition factions control.

Last week, consecutive explosions took place in the two cities of Azaz and al-Bab leaving casualties. An IED was placed in a vehicle belonging to an officer in charge of the Military Police faction in front of the transportation directorate. The officer in charge was killed and two further officers

were maimed

to varying degrees.

On the same day, two explosions took place in the eastern countryside of Aleppo leaving one person dead and injured another. Material damage was also reported.

Two days later, an IED went kaboom! in the headquarter of the Syrian Front for Liberation in Jindires district, Afrin countryside, killed two members and caused huge material damage. The opposition factions and the Military Police faction deployed forces in the area and pulled out the dead persons.

On December 30, 2021, a fighter in Jaish al-Shamal faction (Northern Army) was killed as an IED detonated in his car in al-Sharqi neighborhood in Azaz city.

Since July 2012, Azaz and its surrounding countryside have been under the control of Ottoman Turkish-backed Syrian armed opposition factions, which include many security forces like the Military Police, the Civil Police, the State Security and Counter-Narcotics Forces. Some of the aforementioned factions follow the Syrian opposition while others follow the Ottoman Turkish forces.

Muhammad Ramdo, a pseudonym for a lawyer in Azaz. He said

festivities

and skirmishes among the opposition factions on the one hand and the security forces such as the Military Police and the Intelligence forces on the other are considered the main gap in the security issue.

Ramdo pointed that the process of search on the checkpoints is temperamental rather than it is a sobriety security act. Passengers driving military vehicles passing the checkpoints are not checked, he said.

According to locals in Azaz, the opposition factions and the Military Police reinforce forces in the city only following

a kaboom

which usually leave casualties. After that, an investigation starts which but it is "in vain".

In November 2020, the Azaz Security Directorate run by the Police and the general national security established the Rapid Intervention Forces (RIF).

But, people believe the RIF has not got significant role despite they tour the streets periodically.

Adnan Akash, a pseudonym for a 39-year-old man in Azaz city, accused the Syrian government's informants and the Islamic State

...formerly ISIS or ISIL, depending on your preference. Before that they were al-Qaeda in Iraq, as shaped by Abu Musab Zarqawi. They're really very devout, committing every atrocity they can find in the Koran and inventing a few more. They fling Allah around with every other sentence, but to hear western pols talk they're not really Moslems....
Organization (ISIS) cell members of being behind

the earth-shattering kaboom

s in the city.

The security forces' inability to control the area and the insecurity make it bear some of the outcomes of

the earth-shattering kaboom

s and blasts.
Posted by: Fred || 01/19/2022 00:00 || Comments || Link || E-Mail|| [65 views] Top|| File under: Sublime Porte
Who's in the News
42
[untagged]
6
Houthis
4
Banditti
3
Islamic State
3
Sublime Porte
2
Govt of Syria
2
Tablighi Jamaat
2
Tin Hat Dictators, Presidents for Life, & Kleptocrats
2
Commies
1
Muslim Brotherhood
1
Govt of Iran Proxies
1
[untagged]
1
Taliban/IEA
1
Hezbollah
1
al-Shabaab (AQ)
1
Govt of Iran
1
Migrants/Illegal Immigrants
1
Boko Haram (ISIS)
Bookmark
E-Mail Me
The Classics
The O Club
Rantburg Store
The Bloids
The Never-ending Story
Thugburg
Gulf War I
The Way We Were
Bio
Merry-Go-Blog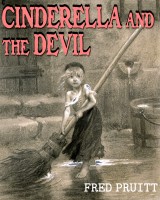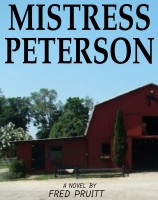 On Sale now!


A multi-volume chronology and reference guide set detailing three years of the Mexican Drug War between 2010 and 2012.

Rantburg.com and borderlandbeat.com correspondent and author Chris Covert presents his first non-fiction work detailing the drug and gang related violence in Mexico.

Chris gives us Mexican press dispatches of drug and gang war violence over three years, presented in a multi volume set intended to chronicle the death, violence and mayhem which has dominated Mexico for six years.
Click here for more information


Meet the Mods
In no particular order...


Steve White
Seafarious
Pappy
lotp
Scooter McGruder
john frum
tu3031
badanov
sherry
ryuge
GolfBravoUSMC
Bright Pebbles
trailing wife
Gloria
Fred
Besoeker
Glenmore
Frank G
3dc
Skidmark
Alaska Paul



Better than the average link...



Rantburg was assembled from recycled algorithms in the United States of America. No trees were destroyed in the production of this weblog. We did hurt some, though. Sorry.
34.239.167.149

Help keep the Burg running! Paypal: