-Lurid Crime Tales-
Poway synagogue shooter avoids death penalty with guilty plea
[IsraelTimes]

John T. Earnest

to serve life sentence without possibility of parole for killing Lori Gilbert-Kaye and wounding three others in 2019 attack

A 22-year-old former nursing student pleaded guilty to the murder of one person and the attempted murders of 53 others in connection with a 2019 deadly shooting at a Southern

Caliphornia, an impregnable bastion of the Democratic Party,

synagogue on the last day of Passover, effectively ending the possibility of facing the death penalty

.

John T. Earnest


...8chan nutter who succeeded at the synagogue after failing previously at a mosque...

entered a similar guilty plea on July 20 on state charges in San Diego Superior Court and agreed then to serve the rest of his life in state prison without the possibility of parole. Sentencing is scheduled for Sept. 30.

In the federal case, sentencing has been set for Dec. 28. Defense attorneys and prosecutors are also recommending a term of life in prison, plus 30 years, according to the plea.

Federal prosecutors had said previously that they would not seek the death penalty, and Friday's plea agreement finalized that decision. In July, the Justice Department halted all federal executions after an unprecedented run of capital punishment in the Trump administration, though the order didn't prohibit prosecutors from seeking the death penalty.

Attorney General Merrick Garland, who has said he has reservations about the death penalty, issued the moratorium as officials conduct a review of the government's policies and execution protocols.

Earnest opened fire with a semi-automatic rifle during the last day of Passover services in April 2019 at Chabad of

Poway

, northeast of San Diego. The attack killed 60-year-old Lori Gilbert-Kaye and

maimed

three others, including an 8-year-old girl and the rabbi, who lost a finger.

After Earnest emptied his initial magazine, several congregants rushed at him. Earnest fled in his car and, shortly after, called 911 and confessed that he had "just shot up a synagogue." Earnest was apprehended by local law enforcement who found the rifle and additional ammunition in his car.

In his plea Friday he admitted that he set also had fire to an Escondido mosque on March 24 with seven people sleeping inside, though no one was hurt.

He said he carried out the attacks because he wanted to kill

Moslem

s and Jews.

A federal grand jury in May 2019 indicted Earnest on 113 charges, to which he pleaded guilty on Friday.

"This nation stands with Lori Gilbert Kaye's family and the survivors of these unspeakable acts of terror," Acting US Attorney Randy S. Grossman said in a statement. "We emphatically reject the defendant's hate, racism and prejudice, and we hope the conclusion of this case brings some measure of comfort to all those affected by his heinous crimes."
Posted by: trailing wife || 09/18/2021 02:29 || Comments || Link || E-Mail|| [75 views] Top|| File under:
-Obits-
Ex-Algerian president Bouteflika, ousted amid protests, dies at 84
[IsraelTimes] State TV gives no cause of death for former strongman who suffered a stroke in 2013; Abdelaziz Bouteflika

...10th president-for-life of Algeria. He was elected in 1999 and served on his third or four terms. When he announced for the fifth, or maybe it was the sixth, visibly doddering, a grateful nation rose up in its wrath and threw him out...
helped resolve civil war, but later became mired in corruption scandals.


World-Class Combover™
Posted by: trailing wife || 09/18/2021 02:38 || Comments || Link || E-Mail|| [32 views] Top|| File under:
-Great Cultural Revolution
US court says it won't stop 'Jewish Power Corrupts' protests outside synagogue
[IsraelTimes] Pro-Paleostinian protests have occurred on weekly basis near Michigan house of worship since 2003; congregation says demonstrations interfere with worship, cause emotional distress


Weekly for 18 years? That sounds like harassment to me — after the first year or two the message was most surely received by all interested parties, and most of the uninterested as well.

Provocative pro-Paleostinian protests outside a Jewish synagogue in Michigan are protected by the Constitution's First Amendment, a federal court appeals said on Wednesday.

The court declined to stop the demonstrations or set restrictions in

Ann Arbor

. The protests have occurred on a weekly basis since 2003, with people holding signs that say "Jewish Power Corrupts," "Stop Funding Israel" and "End the Paleostinian Holocaust."

Members of Beth Israel Congregation, including some Holocaust survivors, said that the protests have interfered with their Saturday worship and caused emotional distress.

"But the congregants have not alleged that the protesters ever blocked them from using their synagogue or that the protests were even audible from inside the building," Judge Jeffrey Sutton said.

He said a proposed remedy — a 1,000-foot buffer and limits on signs — would likely violate the First Amendment.

"The key obstacle is the robust protections that the First Amendment affords to nonviolent mostly peaceful protests on matters of public concern," Sutton said in summarizing the case.

He was joined by Judge David McKeague. Judge Eric Clay agreed with the result but on different grounds.

The American Civil Liberties Union filed a brief in support of the activists, saying that the protests are entitled to protection even if "offensive, upsetting and distasteful."

"If public officials and courts have discretion to suppress speech they don't like, then none of us truly enjoys the freedom of speech," Dan Korobkin of the ACLU said.
Posted by: trailing wife || 09/18/2021 03:28 || Comments || Link || E-Mail|| [79 views] Top|| File under:
Afghanistan
Crowds Grow Outside Kabul Passport Office, Visa Black Market Booming, Gov't Offices Still Closed
[ToloNews] Following frequent complaints over the closed Passport Department in Kabul, several people raised their voices on Thursday to reopen the department.

A large number of people gathered at the door of the department, claiming that they must travel so their relatives can receive medical care.

Ali Mohammad Mohammadi said his 32-year-old daughter has heart illness. He wants to take her abroad. Ali Mohammad said: "I have a patient to take outside the country but we do not have passports. The department is closed."

Abdul Rashid said his wife needs to go outside the country for medical treatment. He said: "my wife is ill. I come here to get a passport for her."

The number of people applying for passports has increased due to many reasons. Fleeing the country, traveling for medical treatment, escaping poverty and security threats are among the reasons.

Human rights say that traveling is a civil right for everyone.

Sayed Mohammad Same said: "It is an Islamic principle that a person can leave his/her country based on political, security and economic issues. Or they can return. The international laws also accept that this is a right."

Meanwhile Abdul Khaleq Mohammadi, the deputy of the Passport Department, said the office will possibly start work next week. "The system and equipment is good. No problem exists. But the issue is that the passport department connects to some other organizations like the ministry of interior, Afghanistan's central bank, Afghanistan central civil registration authority and the ministry of commerce."

Government offices and some private organizations have remained closed since the Taliban

...Arabic for students...
takeover.

Black Market Visa Business Booming in Afghanistan
[ToloNews] As most embassies in Kabul closed following the collapse of the former government, and the number of people demanding visas has increased, the black market business for visas is skyrocketing.

A number of tourist travel agencies say currently only Pakistain's visas can be obtained legally, but visas of a number of other countries are being sold on the black market at high prices.

Shafi Samim, the director of a tourist travel agency in Kabul, told TOLOnews that people buy visas from the black market at double or triple the regular prices.

According to Samim, people buy visas from Pakistain for up to $350, Tajikistan for $400, Uzbekistan for $1,350, and The Sick Man of Europe Turkey

...the decaying remnant of the Ottoman Empire...
for up to $5,000.

Before the collapse of the previous government, however, a Pak visa was around $15, India's was $20, Tajikistan and Uzbekistan's cost $60 and Turkey's was $120.

"The real price for a Tajikistan visa is $60, but on the black market it is around $350 to $400. The real price for Turkey's visa is $120, but on the black market it is up to $5,000. There are secrets that we do not know, only the firsthand dealers know how to obtain them," Samim said.

A number of travel agency officials urged foreign countries to reopen their embassies in Kabul and in order to issue visas to Afghans.

Parwiz Akbari, an employee of a travel agency in Kabul, said: "We urge them to reopen their embassies to dismantle the black markets."

Residents speaking to TOLOnews also urged foreign countries to reopen their embassies.

Mohmmad Haroon, a Kabul resident, said he has a Pakistain visa but he cannot cross at Torkham gate. According to Haroon, in order to cross the border into Pakistain in addition to a visa you now need a "gate pass," which some people near the Pak embassy are selling.

"People have been waiting here for one and two months. They have visas but cannot pass at Torkham gate. They (sellers) have created a black market and sell the gate pass for $200 to $300," Haroon said.

Govt Employees Face Closed Offices, Unpaid Wages
[ToloNews] Residents told TOLOnews they are facing financial problems as government offices have mostly remained closed and their wages have not been paid.

Geti, a teacher at a government school, returned to her job a week after the Taliban came to power, but she has not received her salary yet. She said: "I did not get a salary for two months. I face economic problems. The teachers in my school are the sole breadwinners for their families."

Residents voiced concerns over the closure of some offices across the country. For example, people are waiting to receive their National Identity Card. Enayatullah, a Kabul resident, said: "I came to get my Identity Card. The process has not resumed. I ask that the process begins very soon."

An official at the Afghanistan Central Civil Registration Authority, ACCRA, said that national identity cards have already been printed and will be distributed new week. Hazarat Mohammad said: "We started our work. We will distribute printed identity cards on Saturday."

Meanwhile, the caretaker cabinet's Prime Minister Mullah Mohammad Hassan Akhund at a Wednesday meeting ordered all ministries and some other government offices to immediately begin providing services to the people.

Saaed Khosti, a member of the Taliban cultural commission, said: "We will witness more improvements in government, and the salary issue will be addressed."

Streets Become Flea Markets as Afghans Sell Belongings
[ToloNews] Since the Taliban came to power last month, people have been attempting to sell their wares alongside Kabul streets.
Posted by: trailing wife || 09/18/2021 00:41 || Comments || Link || E-Mail|| [45 views] Top|| File under: Taliban/IEA
Taliban directs resumption of boys-only schools, no mention of girls
[KhaamaPress] Ministry of education of Afghanistan led by the Taliban

...Arabic for students...
, in a recent directive, directed all secondary and high schools to be resumed on Saturday, September 18.

As per the directive, only male students and teachers of secondary, high schools, and religious schools-Madrasa- are allowed to return to schools.

The directive covers the above-mentioned educational institutions of all 34 provinces.

"Hereby, students and teachers of all private and Emirati (governmental) secondary, high schools, and religious schools are asked to return." Read the directive.

The directive does not include the reason behind the resumption of boys-only schools and about the girls not being allowed for the time being.

Prior to that, the Islamic Emirate of Afghanistan had only allowed preliminary classes of both boys and girls to be resumed.

The decision comes as the government universities are not yet resumed and private universities are functioning with segregated classrooms.

In the meantime, the IEA shut the ministry of women affairs and replaced it with the ministry of encouragement and the promotion of virtue, and the prevention of vice.

This was one of the strictest departments of the Taliban in the 90s which has been dealing with the physical appearance of the people, their behavior, and their piety.
Posted by: trailing wife || 09/18/2021 00:41 || Comments || Link || E-Mail|| [77 views] Top|| File under: Taliban/IEA
Taliban replace women's affairs ministry with vice and virtue department
[ENGLISH.ALARABIYA.NET] The Taliban

...Arabic for students...
appeared Friday to have shut down the government's ministry of women's affairs and replaced it with a department notorious for enforcing strict religious doctrine during their first rule two decades ago.

Workers were seen raising a sign for the Ministry for the Promotion of Virtue and Prevention of Vice at the old Women's Affairs building in the capital.

Several posts have appeared on Twitter in the last 24 hours showing women workers from the ministry protesting outside the building, saying they had lost their jobs.
Posted by: Fred || 09/18/2021 00:00 || Comments || Link || E-Mail|| [69 views] Top|| File under: Taliban/IEA
UN envoy of Afghanistan's ousted government asks to keep New York seat
[ENGLISH.ALARABIYA.NET] The UN ambassador representing Afghanistan's ousted government has asked to remain in the country's seat at the world body in New York, a UN spokesperson said on Friday, setting up a showdown if the Taliban
...Arabic for students...
tries to appoint their own envoy.

Ambassador Ghulam Isaczai signed a letter to UN Secretary-General António Guterres

...Portuguese politician and diplomat, ninth Secretary-General of the United Nations. Previously, he was the UN High Commissioner for Refugees between 2005 and 2015. He was the Prime Minister of Portugal from 1995 to 2002 and was the Secretary-General of the Socialist Party from 1992 to 2002. He served as President of the Socialist International from 1999 to 2005. In both a 2012 and 2014 poll, the Portuguese public ranked him as the best Prime Minister of the previous 30 years...
with a list of Afghanistan's delegation for the General Assembly, Guterres' spokesperson Farhan Haq said.

It was not immediately clear if the Taliban, who seized power last month as US and foreign forces withdrew after a 20 year war, would put forward their own envoy to the United Nations


...an organization originally established to war on dictatorships which was promptly infiltrated by dictatorships and is now held in thrall to dictatorships...


Isaczai sent his accreditation request on Wednesday, Haq said, a day after the new General Assembly session started.

Dozens of world leaders are traveling to New York next week for the annual UN gathering and Isaczai is currently scheduled to address the final day of the meeting on Sept. 27.

UN credentials are dealt with by a nine-member committee appointed annually. The committee, named on Tuesday, is made up of the Bahamas, Bhutan, Chile, China, Namibia, Russia, Sierra Leone, Sweden and the United States.

The committee traditionally meets in October or November to assess the credentials of all UN members before submitting a report for General Assembly approval before the end of the year.

The committee and General Assembly usually operate by consensus on credentials, diplomats said.

Until a decision is made Isaczai will remain in the seat, according to the General Assembly rules.

When the Taliban last ruled between 1996 and 2001 the ambassador of the Afghan government they toppled remained the UN representative after the credentials committee deferred its decision on rival claims to the seat.
Posted by: Fred || 09/18/2021 00:00 || Comments || Link || E-Mail|| [72 views] Top|| File under: Taliban/IEA
Europe
Belgium charges 10 over 2016 bomb attacks in Brussels
[IsraelTimes] Six of those indicted by Brussels prosecutors are currently on trial in

La Belle France

for the November 2015 attacks there

Ten men accused of involvement in the March 2016

kaboom

s in Brussels that killed 32 people will face trial, Belgian federal prosecutors said Friday.

Six of the suspects, including 32-year-old French-Moroccan

Salah Abdeslam

, are currently on trial in

La Belle France

over the November 2015

Gay Paree

attacks.

"Ten of those charged were today ordered to stand trial in the Court of Assizes by the indictment chamber in Brussels,"

front man

Eric Van Duyse tweeted.

On March 22, 2016 two

jacket wallah

s blew themselves up in Brussels international airport and a third in a crowded Metro station in Brussels.

Investigators linked the gang that carried out the attacks in Belgium to the earlier attacks in

Gay Paree

in November 2015, which killed 130 people.

Abdeslam is the best known of the suspects, allegedly the only surviving member of the group directly involved in the

Gay Paree

attacks, arrested after a shootout in Brussels.

Both sets of attacks were claimed by the Islamic State

...formerly ISIS or ISIL, depending on your preference. Before that they were al-Qaeda in Iraq, as shaped by Abu Musab Zarqawi. They're really very devout, committing every atrocity they can find in the Koran and inventing a few more. They fling Allah around with every other sentence, but to hear western pols talk they're not really Moslems....
jihadist group.

The trial in

La Belle France

over the

Gay Paree

attacks is already underway and, following Friday's decision, the Belgian case is now likely to start in September 2022 and last a year.

It will be the largest criminal trial in Belgian history, held in a specially-built high-security court in the former NATO


...the North Atlantic Treaty Organization. A single organization with differing goals, equipment, language, doctrine, and structure....


headquarters in the capital.
Posted by: trailing wife || 09/18/2021 03:32 || Comments || Link || E-Mail|| [57 views] Top|| File under: Islamic State
French court acquits imam who quoted text commanding Muslims to kill Jews
[IsraelTimes] Jewish leader in Toulouse


...lies on the banks of the River Garonne, half-way between the Atlantic Ocean and the Mediterranean Sea. The Toulouse metropolitan area is the fourth-largest in La Belle France...


slams acquittal of Mohammed Tatai, likens it to decision not to try killer of Sarah Halimi because he used drugs.

A senior imam in

La Belle France

who in a sermon recited a religious text commanding

Moslem

s to kill Jews has been acquitted of incitement to antisemitic hate charges.



Mohammed Tatai

, the rector of the Great Mosque of

Toulouse

, had no desire to incite hatred in his sermon from 2017, the Correctional Tribunal of Toulouse ruled Tuesday. The sermon came days after news broke that the United States would recognize Jerusalem as Israel's capital.

Jewish community leaders, who broke relations with Tatai and his mosque following the discovery of his sermon, protested the ruling. Tatai leads an interfaith dialogue group called the Circle for Civil Dialogue.

Franck Teboul, the president of the Toulouse chapter of the CRIF umbrella group of French Jewish communities, said it was reminiscent of a recent decision in

La Belle France

not to try the killer of a

Gay Paree

Jewish woman who during the 2017 slaying of Sarah Halimi spewed antisemitic slurs and shouted about Allah. A court ruled that Kabili Traore was too high on marijuana to make him responsible for his actions.

"Even when you kill a Jew you're not convicted but considered crazy," Teboul told

La Belle France

Bleu. "So you tell thousands at a mosque to kill Jews and hide behind a centuries-old text to avoid conviction."



Moslem

community leaders praised the court's acquittal.

Abdallah Zekri, the president of the Observatory for the Fight Against Islamophobia

...the irrational fear that Moslems will act the way they usually do...
, and a community leader appointed by the Great Mosque of

Gay Paree

, said the verdict "cuts against radical fundamentalists who expected Tatai would be convicted to tell their followers: 'Look how they're treating a moderate

Moslem

,'"

La Belle France

Bleu quoted him as saying.

Zekri defended Tatai, saying "he's always maintained good relations with the Jewish and Catholic communities."

Tatai, who has not resigned his communal posts, has received some backing from prominent members of the

Moslem

community.

In the sermon, which was filmed, he said that the Prophet Muhammad "told us about the final and decisive battle: 'Judgement Day will not come until the

Moslem

s fight the Jews. The Jews will hide behind the stones and the trees, and the stones and the trees will say: Oh

Moslem

, oh servant of Allah, there is a Jew hiding behind me, come and kill him — except for the Gharqad tree, which is one of the trees of the Jews'."

He also predicted Israel's demise and said the 2016 funeral of Israeli President Shimon Peres was in fact Israel's funeral.

Dalil Boubakeur, rector of the Great Mosque of

Gay Paree

and the president of the French Council of the

Moslem

Faith, protested the controversy over Tatai's sermon rather than the sermon itself.

Acting as Tatai's spokesperson, Boubaker said Tatasi "apologizes to anyone who was accidentally offended by the pulling out of context" of the sermon. Neither imam explained what they believe to be the correct context.

Jewish man in France beaten after confronting group that called him 'dirty Jew'

[IsraelTimes] Police in

La Belle France

have arrested one suspect in connection with the gang beating of a Jewish man on a Lyon street.

Five men ganged up on the victim after calling him a "dirty Jew," the Actu 17 news site reported. The Jewish man, who was wearing a kippah while walking down the street, suffered minor injuries.

The alleged assailants had ordered the Jewish man to leave the Gabriel-Peri square in the city's 7th District. He confronted them verbally and challenged them to make it physical, according to an account that police believe reflects the occurrences of the incident on September 8 at approximately 8 p.m., Actu 17 reported.

The suspect is a teenager under the age of 18.

Posted by: trailing wife || 09/18/2021 02:46 || Comments || Link || E-Mail|| [64 views] Top|| File under: Devout Moslems
There is much less Islamic extremism in the Balkans than in France or Belgium
Direct Translation via Google Translate. Edited

.
By Tatiana Stoyanovich

[REGNUM] It is not surprising that some citizens of Bosnia and Herzegovina are involved in financing terrorist operations in the Middle East. So the Russian historian, researcher at the Institute of Slavic Studies of the Russian Academy of Sciences, Georgy Engelhardt commented on the news that in early September, the prosecutor's office of Bosnia and Herzegovina brought charges against 61-year-old Sena Hamzabegovic of financing terrorist operations.

Continued on Page 49
Posted by: badanov || 09/18/2021 00:00 || Comments || Link || E-Mail|| [87 views] Top|| File under: Moslem Colonists
Home Front: Politix
Biden halts U.S. border wall, but helps former Soviet republic keep out Afghan refugees
[Just The News] While the Biden administration halted construction of the border wall along the U.S.-Mexico border, the United States is funding border security efforts for Tajikistan, a former Soviet republic trying to keep Afghan insurgents and refugees out.

One day after the Biden administration's Aug. 31 deadline to withdraw from Afghanistan, the U.S. Embassy in Dushanbe, Tajikistan, announced that it had launched a project to construct new facilities for a Border Guard Detachment in Ayvoj, along the Tajik-Afghan-Uzbek border.

That facility is designed to help Tajik security forces better respond to Afghans seeking to flee Taliban rule or insurgents seeking to cause mischief to its neighbor.

While the announcement was largely overlooked by the U.S. media, Rep. Paul Gosar (R-Ariz.) warned in August that it was "preposterous" for American tax dollars to be spent securing a foreign country's border while the U.S. southern border remained wide open.

Last month, nearly 209,000 illegal aliens crossed the U.S. southern border, a two-decade high and four times higher than the last August of the Trump administration, which had tightened border security.

"So we are clear: your tax money is spent building a wall and securing the border in Tajikistan and hydro-power in Afghanistan, but our borders are open and the last large hydro power plant built by Army Corp of Engineers in U.S. was in 1979," Gosar said.

Tajikistan shares an 835-mile border with Afghanistan — less than the 1,254 miles of border shared between Texas and Mexico and less than half the 1,954-mile distance of the entire U.S.-Mexico border.

A new detachment facility in Ayvoj, Tajikistan will replace an outdated facility and allow the Border Guard Service to deploy forces more quickly to border areas in response to threats posed by the Taliban's takeover.
Posted by: Besoeker || 09/18/2021 03:45 || Comments || Link || E-Mail|| [110 views] Top|| File under:
Israel-Palestine-Jordan
Israel has vastly boosted Red Sea presence to counter Iran — outgoing navy head
[IsraelTimes] In rare interview days after ending his tenure, Eli Sharvit says missile frigates and submarines are now continuously deployed to protect ships from growing threats posed by Tehran

Israel's navy has stepped up its activities in the Red Sea "exponentially" in the face of growing Iranian threats to Israeli shipping, the country's just-retired navy commander said in an interview.

Vice Adm. Eli Sharvit stopped short of confirming a series of attacks and mishaps on Iranian ships that have been attributed to Israel. But he described Iranian activities on the high seas as a top Israeli concern and said the navy is able to strike wherever necessary to protect the country's economic and security interests.
Continued on Page 49
Posted by: trailing wife || 09/18/2021 03:32 || Comments || Link || E-Mail|| [56 views] Top|| File under: Govt of Iran
Qatar restarts distributing aid to needy Gazans, minus the suitcases of cash
[IsraelTimes] Money disbursed through supermarkets, money exchange shops and other stores; no final agreement on aid for

Hamas, always the voice of sweet reason,

' government payroll

Qatar
...an emirate on the east coast of the Arabian Peninsula. It sits on some really productive gas and oil deposits, which produces the highest per capita income in the world. They piss it all away on religion, financing the Moslem Brotherhood and several al-Qaeda affiliates. Home of nutbag holy manYusuf al-Qaradawi...
resumed its distribution of aid to Gazoo
...Hellhole adjunct to Israel and Egypt's Sinai Peninsula, inhabited by Gazooks. The place was acquired in the wake of the 1967 War and then presented to Paleostinian control in 2006 by Ariel Sharon, who had entered his dotage. It is currently ruled with an iron fist by Hamaswith about the living conditions you'd expect. It periodically attacks the Hated Zionist Entity whenever Iran needs a ruckus created or the hard boyz get bored, getting thumped by the IDF in return. The ruling turbans then wave the bloody shirt and holler loudly about oppression and disproportionate response...
on Wednesday for the first time since the May conflict between Israel and the territory's terror groups, this time through a new mechanism that does not involve suitcases full of cash.

The Hamas-run government's official news agency said that the money is being disbursed through supermarkets, money exchange shops and other retail stores in a process that will continue over the coming days. The United Nations


...a lucrative dumping ground for the relatives of dictators and party hacks...


has said that the funding amounts to $40 million.

The aid is part of an informal truce brokered by Egypt and the UN in recent years, in which the Hamas terror group, the Strip's rulers, traded calm for the easing of a blockade imposed by Israel and Egypt when it seized power from rival Paleostinian forces in 2007. Israel views the blockade as a necessary measure to limit the ability of Gaza's terror groups to arm themselves.

Israel had been allowing millions in Qatari cash to flow through Israeli crossings into Gaza on a monthly basis since 2018, in order to maintain a fragile ceasefire with Hamas. As of early 2021, some $30 million in cash was being delivered in suitcases to Gaza each month through an Israeli-controlled crossing.

Since an 11-day conflict in May, Israel has blocked the payments and imposed heightened restrictions on the enclave.

The renewed policy has sparked controversy within Israel, with critics seizing on the optics and accusing the government of bowing to Hamas pressure. Naftali Bennett has vowed to end such deliveries since becoming prime minister in June.

The Qatari aid went to some 100,000 needy families and to pay the salaries of civil servants in the Hamas-run government. There is not yet an agreement on the aid for Hamas' government payroll.

The new government has excoriated former prime minister Benjamin Netanyahu's policy of "suitcases full of cash" for the Hamas employees.

Bennett and other senior Israeli officials have repeatedly vowed that there will be no return to Netanyahu's Gaza policy, adopting the slogan "there's no going back to the way things were."

"There will be no return to the previous framework," Bennett's office said in a statement on Sunday.

But the Prime Minister's Office did not explicitly rule out the use of cash transfers in general, saying only that Israeli security officials were "examining various alternatives."

"When a proper outline is found that ensures that the money does not go to terrorist activities, it will be presented by the defense minister to the prime minister," Bennett's office said.

In the wake of the Gaza war, the United States pledged to work with the internationally recognized Paleostinian Authority to rebuild Gaza. But the PA, which has been confined to the West Bank since the Hamas takeover, withdrew from the aid agreement.

As a result, the UN announced on Monday that the Qatari funds would be distributed through the same mechanism its agencies use in the territory.
Posted by: trailing wife || 09/18/2021 03:21 || Comments || Link || E-Mail|| [41 views] Top|| File under: Hamas
Who's in the News
34
[untagged]
8
Taliban/IEA
4
Hezbollah
3
Commies
2
Govt of Iran
2
Govt of Pakistain Proxies
2
Tin Hat Dictators, Presidents for Life, & Kleptocrats
2
Islamic State
1
Moslem Colonists
1
Pak Taliban (TTP)
1
[untagged]
1
al-Qaeda
1
Antifa/BLM
1
Arab Spring
1
Devout Moslems
1
Govt of Iran Proxies
1
Govt of Syria
1
Hamas
Bookmark
E-Mail Me
The Classics
The O Club
Rantburg Store
The Bloids
The Never-ending Story
Thugburg
Gulf War I
The Way We Were
Bio
Merry-Go-Blog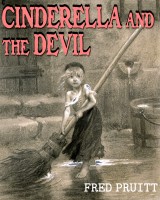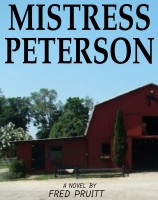 On Sale now!


A multi-volume chronology and reference guide set detailing three years of the Mexican Drug War between 2010 and 2012.

Rantburg.com and borderlandbeat.com correspondent and author Chris Covert presents his first non-fiction work detailing the drug and gang related violence in Mexico.

Chris gives us Mexican press dispatches of drug and gang war violence over three years, presented in a multi volume set intended to chronicle the death, violence and mayhem which has dominated Mexico for six years.
Click here for more information


Meet the Mods
In no particular order...


Steve White
Seafarious
Pappy
lotp
Scooter McGruder
john frum
tu3031
badanov
sherry
ryuge
GolfBravoUSMC
Bright Pebbles
trailing wife
Gloria
Fred
Besoeker
Glenmore
Frank G
3dc
Skidmark
Alaska Paul



Better than the average link...



Rantburg was assembled from recycled algorithms in the United States of America. No trees were destroyed in the production of this weblog. We did hurt some, though. Sorry.
54.91.62.236

Help keep the Burg running! Paypal: