-Great Cultural Revolution
September 11 event to feature speakers affiliated with terrorists
[Jpost] A 9/11 event sponsored by Rutgers University and San Francisco State University academic departments will feature speakers affiliated with terrorists or who have otherwise supported terrorism.

Speakers with terrorist affiliations or those who have expressed support for terrorism will be featured at a 9/11 event sponsored by

Rutgers University

and

San Francisco State University

on Saturday.

The panel, "Whose Narrative? 20 Years since September 11, 2001," will serve as a launching point for a semsester-long event that will explore, among other topics, challenging the "exceptionalization of 9/11/2001" and "legitimization of 'war on terror.'"

Speakers on Saturday will include Dr.

Sami Al-Arian

and Dr.

Rabab Abulhadi

, academics who have in the past courted controversy in their engagement with terrorists and terrorist organizations.

According to the event landing page, sponsors include SFSU's Arab and Muslim Ethnicity and Diaspora Studies (AMED Studies) program, Rutgers' Center for Security, Race and Rights, US Campaign for Palestinian Rights, two Jewish Voice for Peace Chapters, the Palestinian Youth Movement (PYM), Center for Islam and Global Affairs (CIGA) and America Muslims for Palestine (AMP).

The International Legal Forum, an Israel-based NGO with a global network of over 3,500 lawyers and civil society activists in over 40 countries, uncovered the panel and has sent letters to the administrations of Rutgers and SFSU demanding the event be canceled.

"Robust free speech and academic freedom might be sacrosanct, but it is a red line and simply inexcusable for public institutions, such as SFSU and Rutgers, to sponsor and endorse this event, which effectively glorifies terror and the use of violence, by providing a platform to convicted terrorists, conspiracy theorists and purveyors of hate," Arsen Ostrovsky, Chair and CEO of The International Forum, told The Jerusalem Post. "The International Legal Forum calls upon SFSU and Rutgers to immediately and unequivocally withdraw their association with this event, which furthermore, may be in breach of US anti-terror legislation."

Al-Arian, the director of CIGA at the Istanbul Zaim University, was indicted and struck a plea deal in 2003 over his alleged affiliation with Palestinian Islamic Jihad (PIJ).

PIJ is designated by the US State Department as a "Foreign Terrorist Organization."

According to the Tampa Bay Times, Al-Arian admitted to conspiracy to aid a relative with PIJ links to obtain immigration benefits.

In 2006, Al-Arian refused to testify on his ties to a charity suspected of terrorism financing, the Washington Post reported at the time. Due to his civil contempt and the terms of his plea deal he was deported to Turkey in 2015.

CAIR has defended Al-Arian and characterized legal proceedings against him as "politically" motivated.

"Al-Arian has been targeted by the government for his political activity for more than a decade," CAIR said in a 2014 political statement.

Abulhadi, the senior scholar of SFSU's AMED Studies, previously organized two panels featuring Popular Front for the Liberation of Palestine terrorist Leila Khaled. Leila Khaled's infamy comes from her hijacking of airplanes and holding passengers hostage.

The September 11 terrorist attacks were conducted using hijacked airplanes to ram the World Trade Center.

Like PIJ, PFLP is a US State Department-designated Foreign Terrorist Organization.

In April, the SFSU panel "Whose Narratives? What Free Speech for Palestine?" was removed from Zoom and Youtube due to their policies on support for and promotion of terrorism.

"San Francisco State University seems to be a repeat offender when it comes to giving platforms to terrorists, a year ago having sponsored an event with notorious Palestinian hijacker Leila Khaled and now outrageously sponsoring an event marking the 20th anniversary of September 11, with speakers who have inextricable ties to terrorist organizations that have carried out attacks against American citizens and civilians around the world, including Israel," Ostrovsky told the Post.

Another speaker, Hatem Bazian of the University of California, Berkeley, and according to ILF the co-founder of Students for Justice in Palestine (SJP) and AMP, has previously publicly called for an Intifada in the United States.

The leadership of PYM, a self-described "transnational, independent, grassroots movement of young Palestinians" and one of the event sponsors, has also called for Intifadas at a NSJP conference. PYM leaders have also called slain Hamas and PFLP fighters "martyrs" and have otherwise called for political violence.


CIGA previously held a conference with Hamas-affiliated organizations and individuals in attendance in June.

In a letter to Rutgers and SFSU, ILF refers to has argued that the event "may be in breach of United States anti-terror laws."

ILF notes that 18 U.S.C.§2339B states that it is criminal for one to "knowingly provides material support or resources to a foreign terrorist organization, or attempts or conspires to do so," and that according to 18 U.S.C. §2339A "material support or resources" is defined as "[A]ny property, tangible or intangible, or service, including currency or monetary instruments or financial securities, financial services, lodging, training, expert advice or assistance, safehouses, false documentation or identification, communications equipment, facilities, weapons, lethal substances, explosives, personnel.]"
Posted by: Skidmark || 09/11/2021 06:50 || Comments || Link || E-Mail|| [336073 views] Top|| File under: Moslem Colonists
US drone strike that Pentagon said killed Kabul suicide bomber actually 'killed aid worker and seven children who ran to greet him when he arrived home in car that video shows he filled with water jugs, not explosives'
[Daily Mail, where America gets its news]
Shocking report reveals apparent botched drone strike killed Afghan aid worker


The August 29 strike at a home near the Kabul airport killed 10, including 7 kids


Pentagon claimed the vehicle was 'known to be an imminent ISIS-K threat'


But driver Zemari Ahmadi, 43, was an aid worker seeking asylum in the US


Surveillance video shows him loading the trunk with water jugs, not explosives


Witnesses say he spent the day running normal errands for a US-based aid group


Pentagon claimed his movements were suspicious and tied him to ISIS-K


DoD tells DailyMail.com: 'We still believe that it prevented an imminent threat'
Fox News adds:
The New York Times says that after reviewing video evidence and interviewing more than a dozen of the driver's friends and family members in Kabul, it has doubts about the U.S. version of events.

"Times reporting has identified the driver as Zemari Ahmadi, a longtime worker for a U.S. aid group," the report states. "The evidence suggests that his travels that day actually involved transporting colleagues to and from work. And an analysis of video feeds showed that what the military may have seen was Mr. Ahmadi and a colleague loading canisters of water into his trunk to bring home to his family."

The U.S. previously admitted that there were three civilian casualties in the strike, but the Times report says the actual number is 10. Seven of those individuals were children, including young family members of Ahmadi who relatives say had run to the car to greet him when he got home moments before the strike.

Two well-placed U.S. military sources tell Fox News that the U.S. Central Command remains confident that the strike was based on accurate intelligence that showed the person in the car had bad intent, and that an investigation is underway into how many civilians were killed.

Joint Chiefs of Staff Gen. Mark A. Milley said that a secondary explosion confirms that the Ahmadi's car was filled with explosives. The Times report also disputes that claim.

"But an examination of the scene of the strike, conducted by the Times visual investigations team and a Times reporter the morning afterward, and followed up with a second visit four days later, found no evidence of a second, more powerful explosion," the report states.


How does the New York Times, an American news paper, have reporters on the ground, far from the relative civilization of Kabul?

The White House did not immediately respond to a request for comment from Fox News.
Posted by: Skidmark || 09/11/2021 00:00 || Comments || Link || E-Mail|| [336073 views] Top|| File under:
Pakistan rejects reports it helped Taliban take Panjshir
[NATION.PK] Pakistain on Thursday rejected claims of Islamabad's involvement in the recent fall of Panjshir province to the Afghan Taliban

...Arabic for students...
, terming them baseless allegations.Responding to questions about stories carried by certain segments of the international media alluding to Pakistain's "involvement" in Panjshir, Foreign Office Spokesperson Asim Iftikhar categorically rejected these allegations as part of a mischievous propaganda campaign against Pakistain, the Foreign Ministry said late Thursday in a statement.

"Noting as to how part of the Indian media's fake news had been thoroughly exposed, the spokesperson said these malicious allegations were part of a desperate attempt to malign Pakistain and to mislead the international community," it added.

The FO reiterated Pakistain's abiding commitment to a peaceful, stable, sovereign and prosperous Afghanistan.

On Monday, the Taliban seized Panjshir, which was the last of Afghanistan's 34 provinces not under their control, overpowering forces led by Ahmad Massoud, son of the famed anti-Taliban fighter Ahmad Shah Massoud.




Posted by: Fred || 09/11/2021 00:00 || Comments || Link || E-Mail|| [336067 views] Top|| File under: Govt of Pakistan
UN to Send Ceasefire Monitors to Libya
[LIBYAREVIEW] Head of the United Nations Support Mission for Libya (UNSMIL), Jan Kubis stated at the Arab Leagues Foreign Ministers meeting on Thursday, that the United Nations is preparing to send the first group of ceasefire monitors to Libya.

According to a statement by UNSMIL, Kubis said that the Security Council strongly urged all member states, all Libyan parties, and all relevant actors to respect and support the full implementation of the 23 October 2020 ceasefire agreement, including the withdrawal of all mercenaries, and foreign fighters from Libya without delay.

He explained that the preparations for the deployment of an initial group of UN ceasefire monitors are underway, "the first group will deploy in the coming weeks to support the Libyan-led and Libyan-owned ceasefire monitoring mechanism (LCMM)."

"To ensure gradual buildup towards full implementation of the ceasefire agreement, the 5+5 Joint Military Commission (JMC) intends to develop an action plan for a sequenced and phased verifiable withdrawal, starting with the withdrawal of mercenaries and foreign fighters," Kubis claimed.

"The intention is to consult this plan with the respective international partners, including Libya's neighbours and seek their support and cooperation. We also support efforts led by Foreign Minister Al-Mangoush on the Stabilization Initiative that has similar objectives. This Libya-led and owned initiative intends to help operationalize the CFA and Berlin Conferences conclusions," he added.

"We are also ready to support the Libya led process of DDR and SSR for the stabilization of the country and the wider region, and to work on this with Libya and international partners, including countries of the region, notably neighbours of Libya," Kubis concluded.


Posted by: Fred || 09/11/2021 00:00 || Comments || Link || E-Mail|| [336065 views] Top|| File under: Arab Spring
25 Libyan Parties Welcome Presidential Election Law
[LIBYAREVIEW] Parties, blocs, and political organizations in Libya have welcomed the issuance of the Libyan Parliament's Act No. 1 of 2021, regarding the election of the President and determining his powers, describing this step as a "historic achievement."In a statement, the political parties saluted "all the efforts made by the various segments of Libyan society, its political organizations, and the international community to achieve the people's demand to exercise their right to choose their president in a historical precedent since the time of independence."

They also stated that they would hold any electoral spoilers accountable, and called for national interests to be given priority. As well as calling for more international pressure to expel all foreign forces and mercenaries, and urged the government to create the appropriate security conditions for holding elections throughout the country, and facilitating their conduct for those living abroad.

The statement demanded the Parliament expedite the issuance of the Legislative Council election law, and for the High National Elections Commission (HNEC) to take the necessary measures to hold the concurrent legislative, and presidential elections as scheduled on 24 December.

The parties called on the Libyan people to actively participate in these elections and to exercise their right to choose their leaders, and contribute to building their future.




Posted by: Fred || 09/11/2021 00:00 || Comments || Link || E-Mail|| [336066 views] Top|| File under: Arab Spring
Britain
Star Spangled Banner played at Buckingham Palace- Sept 13, 2001
[YouTube]

This is a short video of the Coldstream Guards playing our national anthem outside Buckingham Palace, at the request of the Queen, which still chokes me up. The UK then proceeded to lose 457 men and women fighting alongside us for 20 years. Regrettably, the current administration did not see fit to include Her Majesty's Government in the withdrawal planning, and when her Majesty's Prime Minister personally called POTUS to request an extension of the arbitrary August 31 deadline, he was essentially told to get stuffed. And this is an administration that says diplomacy is at the center of our foreign policy.




Posted by: Matt || 09/11/2021 00:00 || Comments || Link || E-Mail|| [336074 views] Top|| File under:
The Grand Turk
Libyan Dictator's Son Saadi Gadhafi in Turkey
One assumes he brought his personal share of the family's Swiss bank accounts...

[AnNahar]

Saadi Qadaffy

, a son of Libya's late dictator Muammar Qadaffy
...who single-handedly turned a moderately prosperous kingdom into a dictator's fantasyland and was then murdered by his indignant subjects 42 years later...
who was killed in a 2011 uprising, has moved to The Sick Man of Europe Turkey


...just another cheapjack Moslem dictatorship, brought to you by the Moslem Brüderbund...


after being freed from jail, the family

front man

said Friday.

Saadi -- the strongman's third son now aged 47 -- was known for his playboy lifestyle and briefly played as a professional footballer in

Italia

.

He was freed along with several other prisoners, including Qadaffy's former cabinet and intelligence chief, Ahmad Ramadan, last weekend.

Turkey's foreign ministry has refused to comment on reports that Saadi has moved to Istanbul.

But Moussa Ibrahim, a former Libyan information minister who still serves as a Qadaffy family

front man

, told Turkey's Haberler.com news site that Saadi was in Turkey with his family.

"Egypt said it would welcome Saadi, and so did Saudi Arabia

...a kingdom taking up the bulk of the Arabian peninsula. Its primary economic activity involves exporting oil and soaking Islamic rubes on the annual hajj pilgrimage. The country supports a large number of princes in whatcha might call princely splendor. Fifteen of the nineteen WTC hijackers were Saudis, and most major jihadi commanders were Saudis, to include Osama bin Laden. Crown Prince Mohammed bin Salman quietly folded that tent in 2016, doing terrible things to the guys running it, and has since been dragging the kingdom into the current century...
. And there was Turkey," the

front man

was quoted as saying.

"A common decision of all the parties involved was also in favor of Turkey, since it was easier logistically. Saadi also wanted to go to Turkey, and it was arranged."

Saadi fled to Niger following the 2011 NATO


...the North Atlantic Treaty Organization. A collection of multinational and multilingual and multicultural armed forces, all of differing capabilities, working toward a common goal by pulling in different directions...


-backed uprising, but was extradited to Libya in 2014.

He was held in a Tripoli


...a confusing city, one end of which is located in Lebanon and the other end of which is the capital of Libya. Its chief distinction is being mentioned in the Marine Hymn...


prison, accused of crimes committed against protesters and of the 2005 killing of Libyan football coach Bashir al-Rayani.

In April 2018, the court of appeal acquitted him of Rayani's murder.

Since the 2011 uprising, Libya has sunk into chaos, with an array of rulers and militias vying for power.

A 2020 ceasefire ended the factional fighting and paved the way for peace talks and the formation of a transitional government this March, ahead of elections set for December.

But preparations are marred by disputes over when to hold elections, what elections to hold and on what constitutional grounds.
Posted by: trailing wife || 09/11/2021 00:27 || Comments || Link || E-Mail|| [336064 views] Top|| File under: Sublime Porte
India-Pakistan
A call from Alipore jail to Karachi and the 9/11 link
[OneIndia] Its been over two decades since the 9/11 attacks in the United States. The face of terror had changed and none had witnessed an attack deadlier than that.

While India had complained on several occasions about terror emanating from Pakistain, the US took it seriously only post the 9/11 attacks. The attacks in the United States that brought down the twin towers of the World Trade Centre even had an Indian connection to it.

During the investigations on several occasions, an Indian link to the deadly attack had cropped up. Officials tell OneIndia that the main link was regarding the funding. The spotlight on the Indian link to the attack came back when an

Aftab Ansari

, who was part of the

Harkat-ul-Mujahideen

was brought back to India for his role in the abduction of a businessman and the attack on the American Centre in Kolkata.

Investigations show that Ansari was one of the persons who was in the know of the 9/11 plot and it was further alleged that he had contributed the money he had received as ransom following the abduction of the businessman.

The intelligence bureau had intercepted a call from the Alipore jail to Bloody Karachi


...formerly the capital of Pakistain, now merely its most important port and financial center. It is among the largest cities in the world, with a population of 18 million, most of whom hate each other and many of whom are armed and dangerous...


. The conversation recorded between

Jawed Baluchi

from Karachi and Ansari was relating to an abduction plot in India which was fortunately foiled by the police.

Roy Burman the vice chairman of Khadim shoes was

kidnapped

by a gang of five headed by Aftab Ansari. It was alleged that a part of the Rs 3.65 crore ransom that they had got was pumped into New York to help with the planning of the 9/11 attack. Ansari had to be deported from the UAE at the behest of the US after this link had come up.

Ansari after the abduction had stayed on in India for a year before he executed the American Centre bombing in 2002 at Kolkata. After this, he fled to the UAE before being deported to India.

Ansari however continued with his activities despite being lodged in jail. The 2014 intercept suggests that they were planning an abduction and also an attack in Delhi.

An officer with the intelligence bureau informed that the ransom amount that they were planning on demanding was around Rs 4 crore.


Inflation, donchaknow. Everything costs more a decade later.

While a part of the money was to be used for the Delhi strike, they had planned on moving some money to Pakistain.

According to a CIA dossier was partly funded by Ansari and his men. Some of the men who reported to Ansari had managed to slip out and they carried the funds to Pakistain which was used to float the Indian Mujahideen
A locally recruited auxilliary of Pakistain's Lashkar-e-Taiba, designed to give a domestic patina to Pakistain's terror war against its bigger neighbor...
.
Posted by: trailing wife || 09/11/2021 03:06 || Comments || Link || E-Mail|| [336065 views] Top|| File under: al-Qaeda
Lebanon's PM, President sign decree to form new govt after over a year
[EN.ALGHADEERTV.NET] Leb

...an Iranian colony situated on the eastern Mediterranean, conveniently adjacent to Israel. Formerly inhabited by hardy Phoenecian traders, its official language is now Arabic, with the usual unpleasant side effects. The Leb civil war, between 1975 and 1990, lasted a little over 145 years and produced 120,000 fatalities. The average length of a ceasefire was measured in seconds. The Lebs maintain a precarious sectarian balance among Shiites, Sunnis, and about a dozeen flavors of Christians. It is the home of Hezbollah, which periodically starts a war with the Zionist Entity, gets Beirut pounded to rubble, and then declares victory and has a parade. The Lebs have the curious habit of periodically murdering their heads of state or prime ministers, a practice dating back to the heady human sacrifice days of Baal Moloch. In 2020 Hezbollahblew up a considerable portion of Beirut and many of its inhabitants when its ammonium nitrate faci8lity exploded. They blamed it on... somebody else. It wasn't them though. Trust them on that...
's Prime Minister Najib Mikati and President Michel Aoun
...president of Leb, a wholly-owned subsidiary of Hizbullah...
signed a decree forming a new government in the presence of parliament speaker Nabih Knobby Berri
...Speaker of the Lebanese parliament, head of the Amal Shiite party aligned with Hezbollah, a not very subtle sock puppet of the Medes and Persians...
on Friday, the presidency said in a statement.

Lebanon had been without a government for over a year as it descended further into an economic meltdown.

The presidency said on Twitter earlier that Mikati would meet Aoun, but without saying if they had reached an agreement on a government.

One official source told

Rooters

a cabinet line-up Mikati would present to Aoun was promising. Political sources said there had been intensive contacts through the night to try to reach an agreement.

The failure to agree on a cabinet has left Lebanon without any effective government as the country has sunk deeper into a crisis which the World Bank has described as one of the sharpest implosions of modern times.

Mikati, a politician-businessman who was designated prime minister in July, has previously said he would seek to re-start negotiations with the International Monetary Fund (IMF) once his government was formed.

The cabinet formation has been derailed repeatedly by disagreements among political factions over the distribution of cabinet seats.

Mikati is the third prime minister-designate to attempt to form the government since the government resigned over a year ago in the aftermath of the Beirut port blast amidst the worsening economic meltdown.

Mikati was designated after Saad al-Hariri, a former prime minister, abandoned his efforts.

Aoun's political adversaries have accused him and his political party, the Free Patriotic Movement


Despite its name a Christian party allied with Hizbullah, neither free nor particularly patriotic...


, of seeking effective veto power in the new government by demanding a third of the seats. Aoun has denied this repeatedly.
Posted by: Fred || 09/11/2021 00:00 || Comments || Link || E-Mail|| [336068 views] Top|| File under: Hezbollah
New government for Lebanon a 'very important step': UN chief
[EN.ALGHADEERTV.NET] The appointment of a new government in Lebanon is a "very important step" for the crisis-hit country, UN chief

Antonio Guterres

said Friday, wishing Prime Minister

Najib Mikati

"the best success."

Guterres added of the new government that "of course it is not enough, there are many other things to be solved, but this was the basic condition for anything else to be possible."

"I wish that he is able to bring together the different Lebanese communities and the different Lebanese political forces in order to make sure that Lebanon is able to overcome the dramatic situation it faces now," Guterres told a press conference.

Lebanon ended a 13-month wait for a new government with the unveiling of a lineup that faces the daunting task of rescuing the country from economic meltdown.

Billionaire Mikati, Lebanon's prime minister for the third time, made an emotional statement from the presidency vowing to leave no stone unturned in efforts to save the country from bankruptcy.

The newcomers include many technocrats but each minister was endorsed by one or several of the factions that have dominated Lebanese politics since the 1975-1990 civil war.
Posted by: Fred || 09/11/2021 00:00 || Comments || Link || E-Mail|| [336064 views] Top|| File under: Hezbollah
Who's in the News
29
[untagged]
6
Taliban/IEA
4
Sublime Porte
4
al-Qaeda
4
Commies
2
Arab Spring
2
Govt of Iraq
2
Govt of Pakistan
2
Govt of Syria
2
Hezbollah
2
Moslem Colonists
2
Narcos
1
Boko Haram (ISIS)
1
Islamic Jihad (Palestian)
1
Islamic State
1
Govt of Pakistain Proxies
1
Govt of Iran
1
Govt of Sudan
1
Muslim Brotherhood
1
Hamas
Bookmark
E-Mail Me
The Classics
The O Club
Rantburg Store
The Bloids
The Never-ending Story
Thugburg
Gulf War I
The Way We Were
Bio
Merry-Go-Blog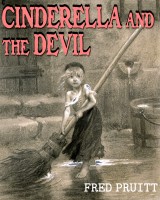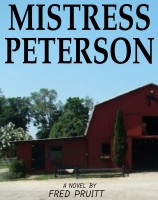 On Sale now!


A multi-volume chronology and reference guide set detailing three years of the Mexican Drug War between 2010 and 2012.

Rantburg.com and borderlandbeat.com correspondent and author Chris Covert presents his first non-fiction work detailing the drug and gang related violence in Mexico.

Chris gives us Mexican press dispatches of drug and gang war violence over three years, presented in a multi volume set intended to chronicle the death, violence and mayhem which has dominated Mexico for six years.
Click here for more information


Meet the Mods
In no particular order...


Steve White
Seafarious
tu3031
badanov
sherry
ryuge
GolfBravoUSMC
Bright Pebbles
trailing wife
Gloria
Fred
Besoeker
Glenmore
Frank G
3dc
Skidmark



Better than the average link...



Rantburg was assembled from recycled algorithms in the United States of America. No trees were destroyed in the production of this weblog. We did hurt some, though. Sorry.
35.172.111.47

Help keep the Burg running! Paypal: