Anti-Israel protesters block Zim ship from Oakland port
[IsraelTimes] Israeli-owned company says it will seek other places to unload cargo as BDS-backers plan more actions to keep ships from US cities.

Anti-Israel protesters at the Port of Oakland are claiming victory in preventing a Zim container ship from unloading its cargo on Friday, and organizers were planning further actions this week against ships of the Israeli-owned firm in other port cities.

The Volans, a container ship owned by the Haifa-based Zim Integrated Shipping Services Ltd., docked in Oakland but turned back out to sea later in the day after workers with the International Longshore and Warehouse Union Local 10 declined to cross the line of protesters to unload the ship's cargo.

It was the first time in seven years that a Zim container ship came into Oakland's port.

The action was led by the the Socialist paradise of San Francisco
...where God struck dead Anton LaVey, home of the Sydney Ducks, ruled by Vigilance Committee from 1859 through 1867, reliably and volubly Democrat since 1964...
-based Arab Resource and Organizing Center, or AROC, as part of its weeklong "Block the Boat" campaign,


...historically called Block the Boat for Palestine. Are they now trying to conceal their identity from the normies?

conceived as a response to Israeli actions in Gazoo
...Hellhole adjunct to Israel and Egypt's Sinai Peninsula, inhabited by Gazooks. The place was acquired in the wake of the 1967 War and then presented to Paleostinian control in 2006 by Ariel Sharon, who had entered his dotage. It is currently ruled with an iron fist by Hamaswith about the living conditions you'd expect. It periodically attacks the Hated Zionist Entity whenever Iran needs a ruckus created or the hard boyz get bored, getting thumped by the IDF in return. The ruling turbans then wave the bloody shirt and holler loudly about oppression and disproportionate response...
during the 11-day conflict last month. Protests were scheduled at ports including Seattle, Los Angeles and New York in support of the Boycott, Divestment and Sanctions movement, which seeks to pressure Israel over its policies toward the Paleostinians and in the West Bank. Estimates of the number of protesters in Oakland ranged from 100 to 500.

"Block the Boat" organizers online also indicated similar actions would take place this week in bankrupt, increasingly impoverished, reliably Democrat, Detroit
... ruled by Democrats since 1962. A city whose Golden Age included the Purple Gang...
, Vancouver, Philadelphia and London.

Protesters have criticized Zim as an Israeli government entity, but the company was privatized and restructured some time ago.

An employee in the human resources department of Zim's US headquarters in Virginia told J. by phone on Friday that the company "would not be commenting" on the situation.

The company did give a statement to the London-based Middle East Eye.

"Due to operational constraints and long delays in the port of Oakland, and in order to meet schedule departures in the Far East, we will be calling on other US West Coast Ports until further notice," Zim said, not mentioning the protests.

In August 2014, during the last major Israel-

Hamas, the well-beloved offspring of the Moslem Brotherhood,

conflict, the Zim-owned Piraeus was met with protesters at the Port of Oakland and turned back out to sea, waiting quietly and then returning in the evening to port, where the ship was unloaded overnight by longshoremen.

A union statement said the workers' initial refusal was due to the "volatility" of the environment. The next month, a second Zim ship was prevented from unloading in Oakland, and in October of that year, a third Zim ship bypassed Oakland.


That third ship unloaded in Long Beach.
Posted by: trailing wife || 06/10/2021 00:00 || Comments || Link || E-Mail|| [127 views] Top|| File under:
Afghanistan
India Opens Channels With Taliban Leaders: Report
[ToloNews] India for the first time opened channels of communication with Afghan Taliban

...the Pashtun equivalent of men...
leaders, including the group's deputy leader Mullah Ghani Baradar, the Hindustan Times reported on Wednesday.

The report said the move marks "a significant shift" from New Delhi's position of not engaging with the Taliban in any way.
Continued on Page 49
Posted by: trailing wife || 06/10/2021 00:27 || Comments || Link || E-Mail|| [119 views] Top|| File under: Taliban
Africa North
Drowned Migrants Get 'Dignified' Burial in Tunisia Cemetery
[ENGLISH.AAWSAT] A cemetery in southern Tunisia for migrants colonists who drowned crossing the Mediterranean in the hope of a better life in Europa
...the land mass occupying the space between the English Channel and the Urals, also known as Moslem Lebensraum...
is already half full -- even before it is formally opened.

Jardin d'Afrique, French for Garden of Africa, is for those who were "the wretched of the sea", said Rachid Koraichi, the Algerian artist who built the cemetery.
Continued on Page 49
Posted by: Fred || 06/10/2021 00:00 || Comments || Link || E-Mail|| [43 views] Top|| File under: Human Trafficking
Arabia
Haaretz: Israeli cyber firm selling spy-tech to Saudi Arabia
It's not like Israel would install phone home listening devices or kill switches in the things against potential perfidy, right? Just as it would never occur to them clone or bug the devices of relatives of Hamas big turbans being treated in Israeli hospitals.

[EN.ALGHADEERTV.NET] An Israeli company has sold cyber-espionage tech to Saudi Arabia

...a kingdom taking up the bulk of the Arabian peninsula. Its primary economic activity involves exporting oil and soaking Islamic rubes on the annual hajj pilgrimage. The country supports a large number of princes in whatcha might call princely splendor. Fifteen of the nineteen WTC hijackers were Saudis, and most major jihadi commanders were Saudis, to include Osama bin Laden. Crown Prince Mohammed bin Salman quietly folded that tent in 2016, doing terrible things to the guys running it, and has since been dragging the kingdom into the current century...
in order to hack smartphones of dissidents and opponents of Crown Prince Mohammed bin Salman
...Crown Prince and modernizer of Saudi Arabia as of 2016. The Turks hate him, so he must be all right, despite the occasional brutal murder of Qatar-owned journalists. As crown prince, Moe has quietly jettisoned his country's policy of trying to impose its religion on the rest of the world...
(MbS) and spy on their communications, Haaretz reports.
Continued on Page 49
Posted by: Fred || 06/10/2021 00:00 || Comments || Link || E-Mail|| [76 views] Top|| File under: Govt of Saudi Arabia
The Grand Turk
Turkey Seeks Cooperation with Egypt on Eastern Mediterranean, Libya
[ENGLISH.AAWSAT] The Sick Man of Europe Turkey


...the only place on the face of the earth that misses the Ottoman Empire...


has underlined the need for coordination with Egypt on several important issues, pointing to ongoing discussions aimed at improving relations between the two countries.

Spokesman for Turkey's ruling Justice and Development Party Omer Celik said that his country and Egypt have work to do regarding bilateral relations, Libya and the Mediterranean.

The intelligence services in the two countries continue their talks on security issues, despite the rupture of relations between Ankara and Cairo, Celik said, adding: "The talks that started between our intelligence services have moved to the framework of the Ministry of Foreign Affairs. From now on, steps will be taken to enable us to focus on concrete issues through mutual discussions and consultations."

His comments followed a meeting on Monday night of the Executive Committee of the ruling party headed by President His Enormity, Sultan Recep Tayyip Erdogan the First

...Turkey's version of Mohammed Morsi but they voted him back in so they deserve him. It's a sin, a shame, and a felony to insult the president of Turkey. In Anatolia did Recep Bey a stately Presidential Palace decree, that has 1100 rooms. That's 968 more than there are in the White House, 400 more than in Versailles, and 325 more than Buckingham Palace, so you know who's really most important...
Last week, Erdogan said that his country wants to make the most of opportunities for cooperation with Egypt and to improve relations on the basis of mutual benefit.

"Our cultural relations are very strong, and we have solid historical ties with Egypt. We have great potential for cooperation in a wide range of fields, from the eastern Mediterranean to Libya," the Ottoman Turkish president stated.

He continued: "Talks that started with Egypt, first between the intelligence units on both sides, and then between officials from the two foreign ministries, have expanded and are ongoing. For us, there is no problem with the Egyptian and Ottoman Turkish foreign ministers holding discussions on these issues."

After a series of Ottoman Turkish statements of rapprochement with Egypt, which were followed by contacts between the two countries' intelligence services, a Ottoman Turkish delegation headed by Deputy Foreign Minister Sedat Onal visited Cairo on May 5-6.

A joint statement noted that the discussions touched on bilateral and a number of regional issues.

Posted by: Fred || 06/10/2021 00:00 || Comments || Link || E-Mail|| [62 views] Top|| File under: Sublime Porte
Great White North
Islamophobic attack caused anguish among Muslims globally, Qureshi tells CanadianFM
That'd be Nathaniel Veltman, 20, whose truck may or may not have deliberately jumped the curb Sunday and hit a Pakistani family walking home from the mosque on Sunday, killing Grandma, Dad, Mom, and Big Sis, and sending orphaned Lil Bro to the hospital. Well in advance of evidence, Mr. Veltman has been charged with murder, and publicly accused of terrorism and hate.

[PUBLISH.TWITTER]

Islamophilic attacks on the other hand, are nothing to get worked up about.
Posted by: Fred || 06/10/2021 00:00 || Comments || Link || E-Mail|| [95 views] Top|| File under: Govt of Pakistan
International-UN-NGOs
Tuz Khurmatu: left to wither in dust and blood
[SHAFAQ] The Tuz Khurmatu district, located in the east of Saladin governorate, has been plagued for many decades by dilapidated and obsolescent urban planning due to national and political conflicts despite the historical and social particularity of the district.

CONFLICTS TOOK A TOLL ON THE CITY
The long history of conflicts ravaging the city even prior to 2003 and the strife for influence and power in the district had taken a toll on its buildings, according to Arab, Kurdish, and Turkmen officials.

Specialists and observers attribute the languishing urbanization in the district to the nationalist conflicts for administrative hegemony between the Arabs, Kurds, and Turkmen components.

However,


a person who gets all wrapped up in himself makes a mighty small package...


the administrator of Tuz Khurmatu, Zain al-Abidin (Turkmen), said that his administration has devised and incorporated extensive service plans in the district's budget, including eight vital projects in water, electricity, and road rehabilitation.

"The district has been deprived of road paving projects for nearly 17 years. Only 10% of Tuz Khurmatu's roads are paved," he said.

Zain al-Abidin implicated the role of

bad boy

terrorist groups, namely, al-Qaeda and ISIS, in fueling national and sectarian strife in Tuz khurmatu over the past years, in addition to the severe damage to the urban structure of the district.

"The social and security stability in the district recently was not sufficient to commence a real reconstruction project. Instead of trees, only bombs were planted recently."

THE KURDS HAVE ANOTHER OPINION
Tuz khurmatu's infrastructure is from the 1960s and 1970s amid a clear absence of any modern urban manifestations.

Hassan Mohammed Ahmed, a former member of the Saladin provincial council, stated that the causes of negligence, service degradation, and urban collapse in Tuz khurmatu are the destructive role of terrorist organizations that infested the district adjacent to the Hamrin Mountains and used its outskirts as launchpads to terrorize its communities and hinder all service and development projects.

"Since the withdrawal of the Kurdish forces in 2017, terrorist groups have turned Tuz khurmatu into a disaster-stricken city. Those groups have been a stumbling block to all reconstruction plans and projects, besides other internal conflicts."

According to the former provincial councilman, "The successive governments have inherited the trait of targeting and marginalizing the Kurds in Tuz Khurmatu from the former Baathist regime. It practiced the marginalizing of the district given it is the southern gate of Kurdistan."

"Since October 2017, the Turkmen Mobilization in Tuz khurmatu has pursued an inhumane and immoral approach towards the Kurdish properties...More than 4,000 Kurdish villages were displaced, 98 Kurdish houses were destroyed, 3,500 houses were burnt, dozens of shops, 19 workshops and production plants, 15 cars, 30 generators were looted, 13 Kurdish party headquarters and several civil organizations and radio stations were looted and burnt. All the looting and vandalism targeted Kurds in Tuz khurmatu."

"The damage inflicted by the Kurds after the events of 2017 cannot be compensated by the Federal and Regional Governments," he added.

THE WEAKEST LINK
The director of Sulaiman Bek sub-district, south of Tuz khurmatu, Talib Mohammed Mustafa (Arab), attributes the poor condition of services and urban retardation in Tuz khurmatu to nationalist and regional conflicts.

"The political and national conflicts in Tuz khurmatu are deep-rooted, complex, and extend even between the members of the bloc or the community itself because of political interests. The Arab community is the weakest link in the district. All the conflicts are purely political, afar from the Arab, Kurds, and Turkmen communities."

Mustafa called for establishing an administrative government in Tuz khurmatu that does not account for national, partisan, or sectarian considerations.

The Tuz khurmatu district is located in north-eastern Iraq. It was administratively annexed to the Saladin governorate since the administrative amendments in 1976. Before that, it was affiliated with Kirkuk. Its population is nearly 119,000, inhabited by Kurds, Turkmen, and an Arab minority. Tuz Khurmatu district is a disputed area covered by Article 140 of the Iraqi Constitution.
Posted by: Fred || 06/10/2021 00:00 || Comments || Link || E-Mail|| [110 views] Top|| File under: Govt of Iraq
Iraq
Released PMF emir Musleh is involved in killing demonstrators, officials to AFP


[SHAFAQ] The Senior leader in Hashd al-Shaabi (Popular Mobilization Forces-PMF) originally arrested in May on charges of killing an activist was released from custody on Wednesday.

Qassim Musleh, PMF Operations Commander in al-Anbar, was taken into custody in May under anti-terror legislation.

A security source at the time told AFP that his arrest was in connection to the killing of two activists, Ihab al-Wazni and Fahim al-Taie, on 9 May 2021 and in December 2019 respectively.

"We initially had clues about the perpetrators of the murders and verification allowed us to identify with certainty the person who was behind these criminal operations," the source added.

According to security sources speaking to the BBC, Musleh was released a few days after his initial detention but was then relocated to the house of another Hashd al-Shaabi leader before being officially released on Thursday.

Prime Minister Mustafa al-Kadhimi has placed himself publicly in opposition to Iran-backed militias and parties, and Musleh's arrest was a major attempt to rein in their power.

His release without prosecution is a blow to those efforts and one of a number of unsuccessful attempts to crack down on

gang

s.

The two most high-profile moves against Iran-backed factions - the arrest of Musleh in May and the detention in June 2020 of fighters allegedly involved in rocket fire against US targets - have each resulted in no prosecutions and all those arrested being released.

On both occasions, heavily armed

Death Eaters

have stormed Baghdad's fortified Green Zone, where foreign embassies and government buildings are located, threatening the prime minister.
Posted by: Fred || 06/10/2021 00:00 || Comments || Link || E-Mail|| [93 views] Top|| File under: Govt of Iran Proxies
McKenzie: We Are Seeing Pressure From Militias that Want to Push Us Out of Iraq
[ENGLISH.AAWSAT] Washington said Iranian proxies in Iraq are pressuring US forces to push them out of the country, however, it asserted that the US presence in Iraq is legal by an official request from Baghdad, and any decision in this regard remains in the hands of the Iraqi government.

Gen. Kenneth McKenzie, head of US Central Command, said: "We are seeing pressure from Iranian-affiliated

turban

groups that want to push us out of Iraq, and the latest manifestation of that has been the use of small unmanned aerial systems, or drones. Some of them are very small, some are a little bit larger — all can be very lethal."

Speaking at a special briefing via telephone, McKenzie noted that the bandidos

turbans

"are resorting to this technique because they have been unable to force the government of Iraq to require that we leave."

"So political pressure has not worked for them; now they're turning to a kinetic approach," he added, saying that the threat is concerning and stressing "we will take whatever measures are necessary to defend ourselves."

"As always, we have a variety of measures there that we can defend ourselves, but just as in Afghanistan, the primary responsibility for defense of us — for defense of our forces and our NATO


...the North Atlantic Treaty Organization. A single organization with differing goals, equipment, language, doctrine, and structure....


partners and everyone else who's in there — the primary responsibility for that defense is with the Government of Iraq."

Moreover, McKenzie highlighted his recent visit to both Iraq and Syria, revealing that he had met with Iraqi Prime Minister Mustafa al-Kadhimi, and describing the meeting as "great."

"We discussed the enduring defeat of ISIS, implementing security sector reforms, and other dynamics that affect regional stability. Our support to the Iraqi security forces continues to evolve as they expand their ability to plan and conduct operations independently," McKenzie said.

"Today we have a relatively small US footprint in Iraq — all at the invitation of the Government of Iraq, all focused on advising, equipping, and assisting the Iraqi security forces," he added, noting that the US focus today remains on completing the final destruction of ISIS.

"The Iraqi security forces are maturing. They're getting better."


Posted by: Fred || 06/10/2021 00:00 || Comments || Link || E-Mail|| [72 views] Top|| File under: Govt of Iran Proxies
Israel-Palestine-Jordan
Palestinian-Jordanian bus bomber freed from Israeli prison, gets hero's welcome
[IsraelTimes] A Paleostinian-Jordanian man jugged
Drop the heater, Studs, or you're hist'try!
in Israel after planting a bomb on a bus that

maimed

13 civilians in 2000 is released after serving his 20-year sentence.

Abdullah Abu Jaber, 46, is welcomed with flowers and shouts of joy by his family after he enters Jordan across the Sheikh Hussein Bridge.

Abu Jaber, originally from Jordan's Baqaa refugee camp, hid a bomb on a bus in Tel Aviv on December 28, 2000, detonating it remotely and wounding 13 people. He was arrested the following day.

According to the Israeli charge sheet, Jaber was recruited by the armed wing of Fatah in Nablus, in the West Bank, and had entered Israel illegally.

Upon his release, he calls for rival Paleostinian factions Fatah and the

Hamas, a contraction of the Arabic words for "frothing at the mouth",

to end their long division and form a common front against Israel.

"I hope that the Paleostinians will be united again," he says, adding the differences extended to Paleostinians inside Israeli prisons.

Yunis Abu Sil, a member of the Paleostinian National Council, the PLO's legislative arm, says he is "very happy" and calls Jaber a "hero."


Posted by: trailing wife || 06/10/2021 00:00 || Comments || Link || E-Mail|| [54 views] Top|| File under: Fatah
Iran Debate Puts Problems on One Man: the Outgoing President
[ENGLISH.AAWSAT] Iran's seven presidential candidates on Tuesday put all the problems of the country squarely on the shoulders of the one man who wasn't there to defend himself: Outgoing President Hassan Rouhani
...Iran's moderate president, which he is, relative to his predecessor, which doesn't mean he's anything but a puppet of the nearest holy man...
After a raucous first debate, the aspirants on a televised debate focused their attention on Rouhani and mocked his administration's "hope" campaign that surrounded its now-tattered 2015 nuclear deal with world powers.

That allowed candidates to link former Central Bank chief Abdolnasser Hemmati to Rouhani while allowing hardline judiciary chief Ebrahim Raisi, believed to be the race's front-runner, to largely escape criticism.
Continued on Page 49
Posted by: Fred || 06/10/2021 00:00 || Comments || Link || E-Mail|| [62 views] Top|| File under: Govt of Iran
Lebanon: Questions Raised over FPM's Strategic Alliance with Hezbollah
[ENGLISH.AAWSAT] The relationship between Hezbollah and the Free Patriotic Movement


Despite its name a Christian party allied with Hizbullah, neither free nor particularly patriotic...


(FPM) has once again raised questions, with striking statements by the head of the FPM, MP Gebran Bassil, who said that the Mar Mikhael agreement signed by Lebanese President Michel Aoun
...president of Leb, a wholly-owned subsidiary of Hizbullah...
with the party's secretary general in 2006 "succeeded in preventing sedition but failed to build a nation."
Continued on Page 49
Posted by: Fred || 06/10/2021 00:00 || Comments || Link || E-Mail|| [48 views] Top|| File under: Hezbollah
Iran Candidate Says Willing to Potentially Meet Biden
[ENGLISH.AAWSAT] A prominent Iranian presidential candidate said Wednesday he'd be willing to meet with US President Joe Biden if he wins his country's election next week, though "America needs to send better and stronger signals" to the country.

Speaking to The Associated Press, former Iranian Central Bank chief Abdolnasser Hemmati stressed that an American return to Iran's tattered nuclear deal was key to any possible relationship amid the wider tensions in the Middle East.

"I think we haven't seen anything serious from Mr. Biden's side yet," Hemmati said. "They first need to go back to the (nuclear deal) that they withdrew from. If we see the process and more confidence is built, then we can talk about that."

Hemmati, 64, is one of the seven candidates approved by Iranian authorities to run for the presidency in the June 18 election. Polling and analysts suggest he lags in the race behind hardline judiciary chief and front-runner Ebrahim Raisi, believed to be a favorite of Iran's

Lord High Potentate and Supreme Leader of All He Surveys

Ali Khamenei

...the very aged actual dictator of Iran, successor to Ayatollah Ruhollah Khomeini...
While Khamenei has final say on all matters of state, whoever serves as president can affect domestic issues and set the tone for Iran's broader approach with the world. Outgoing President Hassan Rouhani, a relatively moderate cleric within Iran's theocracy, helped his nation reach its 2015 nuclear deal with world powers.

Posted by: Fred || 06/10/2021 00:00 || Comments || Link || E-Mail|| [64 views] Top|| File under: Govt of Iran
Who's in the News
32
[untagged]
6
Taliban
4
Govt of Iran Proxies
4
Sublime Porte
4
Commies
3
Govt of Iran
3
Govt of Iraq
2
Islamic State
2
Palestinian Authority
2
Govt of Pakistan
1
al-Shabaab (AQ)
1
Human Trafficking
1
Devout Moslems
1
Govt of Saudi Arabia
1
al-Nusra
1
[untagged]
1
Govt of Syria
1
Govt of Pakistain Proxies
1
Fatah
1
Boko Haram (ISIS)
1
Hezbollah
1
Antifa/BLM
Bookmark
E-Mail Me
The Classics
The O Club
Rantburg Store
The Bloids
The Never-ending Story
Thugburg
Gulf War I
The Way We Were
Bio
Merry-Go-Blog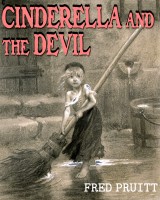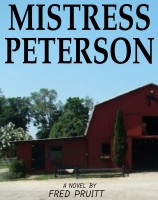 On Sale now!


A multi-volume chronology and reference guide set detailing three years of the Mexican Drug War between 2010 and 2012.

Rantburg.com and borderlandbeat.com correspondent and author Chris Covert presents his first non-fiction work detailing the drug and gang related violence in Mexico.

Chris gives us Mexican press dispatches of drug and gang war violence over three years, presented in a multi volume set intended to chronicle the death, violence and mayhem which has dominated Mexico for six years.
Click here for more information


Meet the Mods
In no particular order...


Steve White
Seafarious
Pappy
lotp
Scooter McGruder
john frum
tu3031
badanov
sherry
ryuge
GolfBravoUSMC
Bright Pebbles
trailing wife
Gloria
Fred
Besoeker
Glenmore
Frank G
3dc
Skidmark
Alaska Paul



Better than the average link...



Rantburg was assembled from recycled algorithms in the United States of America. No trees were destroyed in the production of this weblog. We did hurt some, though. Sorry.
3.238.225.8

Help keep the Burg running! Paypal: