Africa Horn
Somaliland is on a rocky political path
[DW] The relative stability Somaliland has seen for years is now at risk of coming undone. What ought to have been the first parliamentary elections in this autonomous region of Somalia since 2005 have been put off once more.

The postponement of a vote set for mid-December to 2022 and increasing crackdowns on free speech pose a risk to Somaliland, an internationally endorsed autonomous region of Somalia that straddles the borders of Æthiopia and Djibouti.

Some analysts see Somaliland as East Africa's strongest democracy, located at a strategic intersection and key to the development of the Horn of Africa .
Continued on Page 49
Posted by: trailing wife || 12/05/2019 00:27 || Comments || Link || E-Mail|| [6468 views] Top|| File under:
India-Pakistan
Is Pakistan military building base for air-dropped nuclear bombs? What satellite images show
[Theprint.in] Satellite images show construction work on a site close to two military bases; significant expansion also on at a nuclear storage site in Sindh.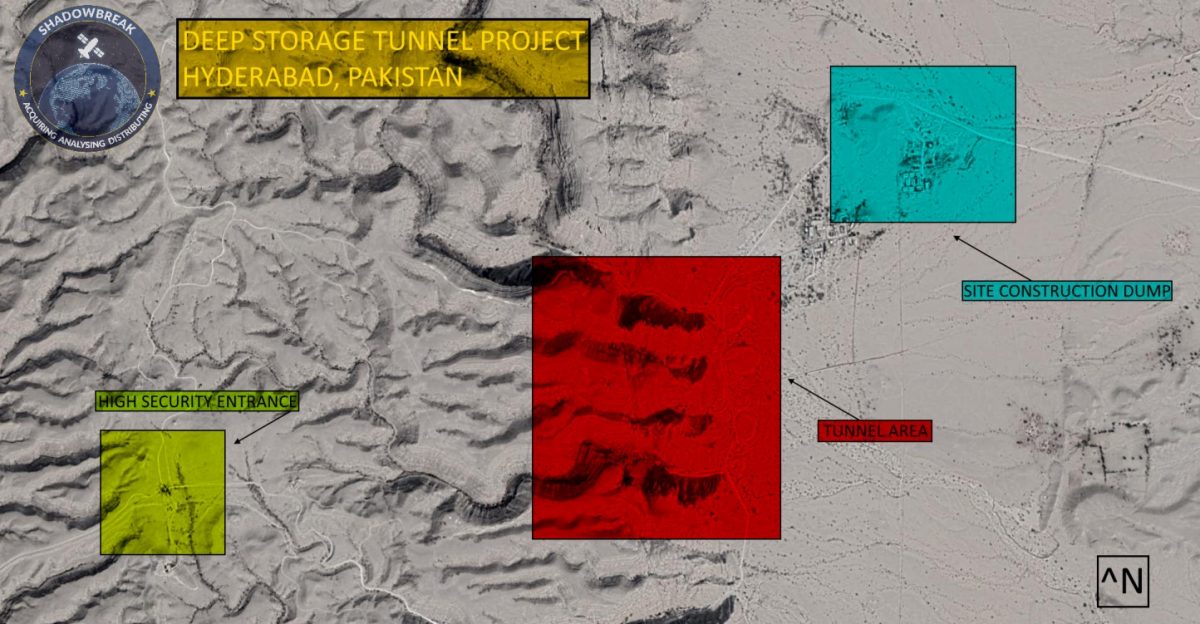 When the Taliban was creeping closer to Islamabad in 2008-2009, Pakistan's security dilemma was compounded by the discussion in the United States of a "Plan B" – to seize control of Pakistan's nuclear weapons should the US deem fit. The Indian intelligence community was rife with stories of how the Pakistanis had started shifting their nuclear strike assets – from the North West Frontier Province (NWFP) to Sindh and Balochistan. Today, satellite images more or less confirm it.

Satellite imagery provided by Shadowbreak & detected by @detresfa reveals significant expansion of two high-security bases. One is Samungli, on the outskirts of Quetta in Balochistan; and the other is Manjhand, a few kilometres outside Hyderabad in Sindh. There is significant evidence to show that these are also storage sites for Pakistani nuclear weapons.


lots of images and discussion at link
Posted by: 3dc || 12/05/2019 05:42 || Comments || Link || E-Mail|| [6473 views] Top|| File under: Govt of Pakistan
Recovery of 190m from Malik Riaz tops cabinet discussion
[DAWN] The federal cabinet on Tuesday held a threadbare discussion on recovery of 190 million pounds by the United Kingdom's National Crime Agency (NCA) from real estate tycoon Malik Riaz's family and handing it over to Pakistain.

A source, who attended the meeting, told Dawn on condition of anonymity that the prime minister discussed the matter with some cabinet members when officials of Prime Minister Secretariat and other ministries had left the meeting hall.

According to a

blurb

issued by the PM Office, the Assets Recovery Unit (ARU) facilitated the repatriation of 190 million pounds (approximately $250m) through a settlement.

The UK's National Crime Agency has agreed to an out-of-court settlement in a pending investigation with a Pak family that owns large property developments in Pakistain and elsewhere. The NCA also agreed on immediate repatriation of funds to the state of Pakistain, it added.


Posted by: Fred || 12/05/2019 00:00 || Comments || Link || E-Mail|| [6464 views] Top|| File under: Govt of Pakistan
Probe into alleged crimes in Afghanistan begins at International Criminal Court at The Hague
[DAWN] The International Criminal Court (ICC) opened a three-day hearing on Wednesday at which prosecutors and victims aim to overturn a decision scrapping a proposed investigation into alleged crimes in Afghanistan's brutal conflict.

Fergal Gaynor, a lawyer representing 82 Afghani victims, called it a historic day for accountability in Afghanistan.

In April, judges rejected a request by the court's prosecutor, Fatou Bensouda, to open an investigation into crimes allegedly committed by the Taliban

...mindless ferocity in a turban...
,

Afghan cops

and American military and intelligence agencies.

In the ruling, which was condemned by victim's and right's groups, the judges said that an investigation "would not serve the interests of justice" because it would likely fail due to lack of cooperation.

The decision came a month after US Secretary of State Mike Pompeo banned visas for ICC staff seeking to investigate allegations of war crimes and other abuses by US forces in Afghanistan or elsewhere.

Prosecutor Fatou Bensouda's request to open an investigation said there is information that members of the US military and intelligence agencies "committed acts of torture, cruel treatment, outrages upon personal dignity, rape and sexual violence against conflict-related detainees in Afghanistan and other locations, principally in the 2003-2004 period."

She also said that the Taliban and other

bad boy

groups have killed more than 17,000 civilians since 2009, including some 7,000

assassination

s.

She alleged that

Afghan cops

have tortured prisoners at government detention centres.

Even as they rejected the request for an investigation, judges in April acknowledged that Bensoudas November 2017 request to open a probe established a reasonable basis to consider that crimes within the ICC jurisdiction have been committed in Afghanistan and that potential cases would be admissible before the court.
Posted by: Fred || 12/05/2019 00:00 || Comments || Link || E-Mail|| [6475 views] Top|| File under: Taliban
Iraq
Hezbollah helping Iran's Soleimani find new Iraqi PM - report
[Jpost] The Lebanese Hezbollah terrorist group has joined Iranian Revolutionary Guards Corps commander Qassem Soleimani

in negotiations to select Iraqi Prime Minister Adel Abdul Mahdi's replacement, according to the London-based newspaper Asharq al-Awsat.

"Soleimani is in Baghdad to push for a particular candidate to succeed Abdul Mahdi," said an informed Iraqi source to Agence

La Belle France

Press. Hezbollah official Mohammad Kawtharani, who is responsible for the terrorist group's Iraqi file, has joined Soleimani and "is also playing a large role in persuading Shi'ite and Sunni political forces in this," according to the source.

Kawtharani was sanctioned by the United States in August 2013 for working "on behalf of Hezbollah's leadership to promote the group's interests in Iraq, including Hezbollah efforts to provide training, funding, political, and logistical support to Iraqi Shi'a

Death Eater

groups," according to the US Department of Treasury's website. The Hezbollah official also helped recruit fighters for the Assad regime in Syria.

According to Al Arabiya, Soleimani came to Iraq last weekend as Abdul Mahdi tendered his resignation to the Iraqi parliament. The Quds Force commander also visited Baghdad in October to help advise the government on the crackdown on anti-government protests. During the October visit, Soleimani met with the militias of the Iranian-backed Popular Mobilization Forces (PMF) and told them to support Mahdi.

On Tuesday, the Iranian consulate in Najaf was torched for the third time. Iranian consulates in the cities of Karbala and Najaf have been torched and Iraqi flags have been raised over both during the protests, which began in October.

Mahdi's decision to resign was made after Shi'ite

Moslem

holy man

Grand Ayatollah Ali al-Sistani called for a change of leadership on Friday, according to Al Arabiya.

Sistani said attacks on peaceful protesters were "forbidden," but also urged demonstrators to reject violence. Protesters "must not allow peaceful demonstrations to be turned into attacks on property or people," he said.

Mahdi called on the government to "act in the interests of Iraq and preserve the blood of its people, and avoid slipping into a cycle of violence, chaos and devastation."

The Iraqi prime minister's resignation came exactly a month after Lebanese Prime Minister Saad Hariri

...Second son of Rafik Hariri, the Leb PM who was assassinated in 2005. He has was prime minister in his own right from 2009 through early 2011. He was born in Riyadh to an Iraqi mother and graduated from Georgetown University. He managed his father's business interests in Riyadh until his father's assassination. When his father died he inherited a fortune of some $4.1 billion, which won't do him much good if Hizbullah has him bumped off, too....
announced his resignation in the face of anti-government protests that spread throughout

Leb

due to a troubled economy. In both countries, talks are ongoing about the formation of new governments.

In both

Leb

and Iraq, protesters spoke out against Iranian influence in their countries. In

Leb

, Hezbollah supporters have clashed multiple times with protesters and in Iraq protesters have claimed that Iranian forces and pro-Iranian militias have attacked demonstrators. On Thursday in the city of Najaf in Iraq,

festivities

between security forces and protesters broke out as protesters torched the Iranian consulate in the city.

Over 400 people have been killed in the protests that have spread throughout Iraq against the deterioration of living conditions and health services, government corruption, unemployment and Iranian interference in the country.
Posted by: trailing wife || 12/05/2019 00:00 || Comments || Link || E-Mail|| [6479 views] Top|| File under: Hezbollah
Israel-Palestine-Jordan
Egypt proposes 5-year ceasefire between Hamas and Israel - report
[Jpost] Sources in the Arabic media claim efforts are being made to persuade

Hamas, always the voice of sweet reason,

and the PIJ to accept a long-term ceasefire proposal that is planned last for five years.


A hudna may last no longer than ten years, but war must be resumed as soon as the Lions of Islam are rested and re-equipped, and therefore able to fight effectively.

Senior officials from the al-Qassam Brigades, Hamas's military wing, and the Islamic Jihad


...created after many members of the Egyptian Moslem Brotherhood decided the organization was becoming too moderate. Operations were conducted out of Egypt until 1981 when the group was exiled after the assassination of President Anwar Sadat. They worked out of Gaza until they were exiled to Lebanon in 1987, where they clove tightly to Hezbollah. In 1989 they moved to Damascus, where they remain a subsidiary of Hezbollah...


, are taking part in Egypt's strategic talks, which included offers of a five-year ceasefire between Israel and Hamas, Paleostinian newspaper al-Quds reported on Wednesday.

Sources in the Arabic media said that military officials were part of a Hamas and Islamic Jihad delegation that took part in a meeting in Cairo yesterday to discuss new coordination plans following the latest round of fighting.

According to those same sources, efforts are being made to persuade the parties to accept a long-term ceasefire proposal that will last for five years. The sources pointed to international pressure exerted on the heads of the organizations to restore stability and reach a deal.

A source close to Hamas noted that the organization had not been updated on the "artificial island" project by mediators. However,


a person who gets all wrapped up in himself makes a mighty small package...


he did not deny that proposals were made regarding infrastructure-related projects in the Strip.

In late October, the London-based al-Arab al-Jadeed newspaper reported on the understandings that allowed the ceasefire agreement between Israel and Islamic Jihad, after four hours of negotiations. The Islamic Jihad leadership agreed to the final version in which Egypt offered that Israel agree to three demands - halting live fire towards young people participating in the march of return, halting

liquidation

s and

assassination

s and receiving a commitment from Israel to end the blockade and uphold the terms of the ceasefire.

Posted by: trailing wife || 12/05/2019 00:27 || Comments || Link || E-Mail|| [6474 views] Top|| File under:
US Christians build field hospital in Gaza, deepening rift between PA and Hamas
[IsraelTimes] PLO official claims project, funded by pro-Israel evangelical donors, serving 'military, intelligence and security' purposes, but terror group brushes off concerns.

A field hospital being built by a US Evangelical Christian aid group in the northern Gazoo
...Hellhole adjunct to Israel and Egypt's Sinai Peninsula, inhabited by Gazooks. The place was acquired in the wake of the 1967 War and then presented to Paleostinian control in 2006 by Ariel Sharon, who had entered his dotage. It is currently ruled with an iron fist by Hamaswith about the living conditions you'd expect. It periodically attacks the Hated Zionist Entity whenever Iran needs a ruckus created or the hard boyz get bored, getting thumped by the IDF in return. The ruling turbans then wave the bloody shirt and holler loudly about oppression and disproportionate response...
Strip has become a source of controversy for the already feuding Ramallah-based Paleostinian leadership and the

Hamas, a contraction of the Arabic words for "frothing at the mouth",

terrorist group that controls the coastal enclave.
Continued on Page 49
Posted by: trailing wife || 12/05/2019 00:00 || Comments || Link || E-Mail|| [6477 views] Top|| File under: Hamas
PM: Israel 'actively countering Iranian aggression'
[Jpost] Israel is working to stop Iranian belligerence throughout the Middle East, Prime Minister Benjamin Netanyahu said Wednesday in Lisbon, at the start of his meeting with US Secretary of State Mike Pompeo in the Portuguese capital.

Netanyahu made the statement hours after Arab news outlets reported an explosion in an Iranian Revolutionary Guard Corps (IRGC) weapons depot at an airport near al-Bukamal on the Syria-Iraq border, but declined to answer questions on the matter.
"We've been fortunate that [US President Donald Trump] has a consistent policy of pressure against Iran," Netanyahu said.

Pointing to Iranian activity in Syria, Lebanon, Iraq, Gaza and Yemen, Netanyahu said Israel is "actively engaged in countering that aggression."

Pompeo made brief comments in support of protesters against Iran.

"I flew in from being with the president in London, where... one of the central topics was how to create stability in the Middle East, with anti-Iran protests in Baghdad, Beirut and Iran itself," Pompeo said. "These are people seeking freedom and a reasonable way to live."
"We'll do everything we can to create opportunity for these people who want freedom," he stated.

Netanyahu told Pompeo: "You took the words out of my mouth. The Iranian empire is tottering; let's make it totter further."

The prime minister said he "excoriated" the six European countries "trying to sidestep the sanctions the US under President Trump placed. That's the wrong thing."

Netanyahu also said he will talk to Pompeo about "the ability to strengthen our mutual defenses even further," a reference to a possible defense pact between the US and Israel.

He also expressed gratitude to Pompeo for his statement that the US no longer sees settlements as illegitimate.

"Advancing peace has to be based on truth, not lies," he stated.

Though earlier in the day Netanyahu said he would discuss applying Israeli sovereignty to the Jordan Valley in his meeting with Pompeo, the two refused to answer questions on the matter.

"It's a very good place," is all Netanyahu would say.

On the plane to Lisbon, Netanyahu said the US policy or pressure on Iran is successfully weakening the regime.

"Their economic resources are stressed. The economic problems are creating political problems," he said.

Netanyahu said that Trump has taken his advice on his Iran policy and took credit for preventing the meeting between Trump and Iranian President Hassan Rouhani that French President Emmanuel Macron tried to organize.

The prime minister pointed to protests in Tehran, Beirut and Iraq as results of sanctions on Iran.

"There's no reason to help [Iran]," Netanyahu said, referring to European countries trying to circumvent sanctions. "Instead, we should increase pressure."

Netanyahu referred to a defense pact between Israel and the US with Pompeo on the flight.

"This is a great thing for Israel. I know there are disagreements... but I think it's the right thing that will address what we need," he stated.

Netanyahu plans to meet with Portuguese Prime Minister António Costa and Foreign Minister Augusto Santos Silva on Thursday.

While Netanyahu was in Portugal, the country became the 34th full member of the International Holocaust Remembrance Alliance, after the Luxembourg-based organization voted to upgrade it from observer status.
Posted by: trailing wife || 12/05/2019 00:00 || Comments || Link || E-Mail|| [6475 views] Top|| File under: Govt of Iran Proxies
Who's in the News
40
[untagged]
4
Govt of Iran Proxies
3
Govt of Pakistan
2
Taliban
2
Govt of Iran
1
Commies
1
Hamas
1
Hezbollah
1
Islamic State
1
Moslem Colonists
1
Narcos
1
Pirates
1
Sublime Porte
1
Arab Spring
Bookmark
E-Mail Me
The Classics
The O Club
Rantburg Store
The Bloids
The Never-ending Story
Thugburg
Gulf War I
The Way We Were
Bio
Merry-Go-Blog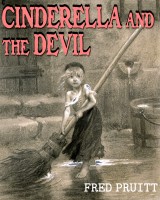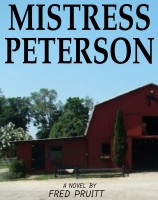 On Sale now!


A multi-volume chronology and reference guide set detailing three years of the Mexican Drug War between 2010 and 2012.

Rantburg.com and borderlandbeat.com correspondent and author Chris Covert presents his first non-fiction work detailing the drug and gang related violence in Mexico.

Chris gives us Mexican press dispatches of drug and gang war violence over three years, presented in a multi volume set intended to chronicle the death, violence and mayhem which has dominated Mexico for six years.
Click here for more information


Meet the Mods
In no particular order...


Steve White
Seafarious
Pappy
lotp
Scooter McGruder
john frum
tu3031
badanov
sherry
ryuge
GolfBravoUSMC
Bright Pebbles
trailing wife
Gloria
Fred
Besoeker
Glenmore
Frank G
3dc
Skidmark
Alaska Paul



Better than the average link...



Rantburg was assembled from recycled algorithms in the United States of America. No trees were destroyed in the production of this weblog. We did hurt some, though. Sorry.
3.229.142.104

Help keep the Burg running! Paypal: