-Lurid Crime Tales-
Lawyers for officer who shot, killed Minnesota woman ask for unusual sentence
[FoxNews] Attorneys for a Minneapolis police officer convicted of murder after he shot and killed an unarmed woman who had called 911 asked a judge Thursday to forgo a prison sentence in lieu of an unusual arrangement: they propose he'd report to jail for a week each year on the woman's birthday and the anniversary of her death.


If ya don't ask, they can't agree, however stoopid the idea.

"This sentence honors the memory of Ms. Rusczcyk and allows Mr. Noor to continue to serve the city," Mohammed Noor's


...also in our archives as Mohamed Noor, he was the first Somali-American on the Minneapolis police force. Despite being flagged by two psychiatrists as unable to handle the stress of the job, and described his neighbours as ill tempered and jumpy, and disliking women, children at play, and African-Americans, he was put through the fast track training for college grads. On the day of the shooting, with almost two years experience he was the senior man in the car...

defense attorneys, Thomas Plunkett and Peter Wold, wrote in their motion ahead of the sentencing scheduled for Friday in the murder of Justine Ruszczyk Damond. "Just as importantly, it mandates that Mr. Noor will continue to consider his action and the great loss they caused."


Except that everything reported about Mr. Noor makes clear the one thing he is completely unqualified for by both nature and nurture is to continue serving as a police officer. So hopefully the judge will firmly reject this ridiculous proposal.

The suggested sentence, instead of the 12-and-a-half years recommended by state guidelines for the third-degree murder charge and four years for second-degree manslaughter, would last the entirety of Noor's probation, which the attorneys didn't specify in their request. It also would incorporate an annual period of community service so the officer could continue to repent for his actions and give back to his community.

Noor was convicted this past April after he shot and killed Damond, a 40-year-old dual citizen of the U.S. and Australia, in July 2017. She had been engaged to be married a month after the shooting unfolded.

Noor shot Damond when she approached his squad car with his partner in it as they were parked in the alley behind her home. The officers said they heard a loud bang and saw Damond raise her hands on the partner's side of the car before Noor fired his weapon.

Damond's death fueled a racially charged debate after a series of incidents across the U.S. involving black people being shot by white officers. In this case, Noor, a Somali American, shot Damond, who is white, and whose family received a $20 million settlement from the city.
Posted by: trailing wife || 06/07/2019 00:00 || Comments || Link || E-Mail|| [6488 views] Top|| File under: Moslem Colonists
Arabia
UAE says 'sophisticated' tanker attacks likely the work of a state actor
[DAWN] The United Arab Emirates (UAE) told United Nations


...boodling on the grand scale...


Security Council members on Thursday that attacks on four tankers off its coast on May 12 bore the hallmarks of a "sophisticated and coordinated operation," most likely by a state actor.

The May 12 attacks targeted two Saudi tankers, an Emirati vessel and a Norwegian tanker. A statement issued by the UAE's Foreign Ministry had placed the ships near the country's territorial waters in the Gulf of Oman, east of the port of Fujairah. The US Navy's 5th Fleet oversees the region.

The tanker attacks came after Washington deployed B-52 bombers and an assault ship to bolster an aircraft carrier in the region as it engaged in a war of words with Tehran, which had begun to roll back commitments set out in the 2015 nuclear deal that the US withdrew from last year.

Read more: Trump exit from Iran nuclear deal enters uncharted territory

In a document on the briefing to Security Council members, the UAE, joined by Norway and Soddy Arabia


...a kingdom taking up the bulk of the Arabian peninsula. Its primary economic activity involves exporting oil and soaking Islamic rubes on the annual hajj pilgrimage. The country supports a large number of princes in whatcha might call princely splendor. When the oil runs out the rest of the world is going to kick sand in the Soddy national face...


, did not say who it believed was behind the attacks and did not mention Iran.

The attacks required expert navigation of fast boats and trained divers who likely placed limpet mines with a high degree of precision on the vessels under the waterline to incapacitate but not sink them, according to the preliminary findings of the countries' joint investigation.

"While investigations are still ongoing, these facts are strong indications that the four attacks were part of a sophisticated and coordinated operation carried out by an actor with significant operational capacity, most likely a state actor," the three countries said in the document.

They believe it was the work of several teams of operatives, which coordinated the timed detonation of all four explosive charges within less than an hour.


Posted by: Fred || 06/07/2019 02:52 || Comments || Link || E-Mail|| [6505 views] Top|| File under: Govt of Iran Proxies
Saudi missile program expanded with help from China, US intel said to show
[IsraelTimes] Trump administration reportedly withheld information from Congress, raising concern it is tacitly approving move; fears raised Riyadh could be seeking nuclear weapons.

US intelligence has shown that Soddy Arabia


...a kingdom taking up the bulk of the Arabian peninsula. Its primary economic activity involves exporting oil and soaking Islamic rubes on the annual hajj pilgrimage. The country supports a large number of princes in whatcha might call princely splendor. When the oil runs out the rest of the world is going to kick sand in the Soddy national face...


has stepped up its ballistic missile program with support from China, CNN reported Wednesday night, signalling a possible shift in US policy not to allow missile proliferation in the Middle East.
Continued on Page 49
Posted by: trailing wife || 06/07/2019 00:00 || Comments || Link || E-Mail|| [6473 views] Top|| File under: Commies
Caribbean-Latin America
Mexico offers to send national guard to southern border to stem migration
[DhakaTribune] A delegation of Mexican officials was sent to Washington in attempt to avert Trump's threat of tariffs

In talks with the United States, Mexico has offered to send up to 6,000 members of its national guard to secure its southern border with Guatemala in order to contain migrant flows, according to two people with knowledge of the matter.

The news was first reported by the Washington Post.

Mexico has sent a delegation of officials to Washington to try to avert US President Donald Trump


...New York real estate developer, described by Dems as illiterate, racist, misogynistic, and what ever other unpleasant descriptions they can think of, elected by the rest of us as 45th President of the United States...


's threats to impose import tariffs on Mexican goods if the country does not do more to halt the flow of migrants colonists to the United States.

During the talks, the United States proposed deporting undocumented Guatemalan migrants colonists to Mexico as part of a deal, but there has been no agreement on this point, according to a Mexican source familiar with the process.
Posted by: trailing wife || 06/07/2019 00:13 || Comments || Link || E-Mail|| [6468 views] Top|| File under:
Mexico freezes bank accounts in widening migration clampdown
[

Rooters

] The Mexican Finance Ministry said on Thursday it blocked the bank accounts of 26 people for their alleged involvement in human trafficking, as Mexico broadens its migration clampdown under intense pressure from U.S. President Donald Trump


...New York real estate developer, described by Dems as illiterate, racist, misogynistic, and what ever other unpleasant descriptions they can think of, elected by the rest of us as 45th President of the United States...


The ministry's Financial Intelligence Unit (FIU) said in a statement it froze the accounts due to "probable links with human trafficking and illegal aid to migrant caravans."

The FIU added that it would present the cases to the Attorney General's office.

The United States is looking for Mexico to target people-smuggling organizations as part of a package of actions on immigration to stave off punitive tariffs threatened by Trump.

The move comes a day after the government sent soldiers and armed police to block a large group of migrants colonists crossing into Mexico from Guatemala, detaining at least 350, and tossed in the calaboose
Keep yer hands where we can see 'em, if yez please!
two prominent migrant rights activists in Mexico City.

The government's crackdown on different aspects of migration coincides with meetings this week between Mexican and U.S. officials in Washington to thrash out a deal to avoid the tariffs kicking in on Monday.

Trump last week said Mexico must take a harder line on migrants colonists or face 5% tariffs on all its exports to the United States from June 10, rising to as much as 25% later this year.

Mexico's Ministry of Finance and Public Credit said it mapped financial transactions of people along a route traveled by "migrant caravans" since October 2018.

"A group of people were identified who, in the period of migrant caravans, made unusual operations from Chiapas and Queretaro to different countries, including some considered risky jurisdictions by the Financial Action Task Force (FATF)," the statement said.
The operation tracked financial movements from October 2018 through current dates in an attempt to determine the sources of funding for the migrant caravans. According to their statement, the UIF identified a group of individuals that made several questionable international financial transactions from the cities of Chiapas and Queretaro during the times that the migrant caravans were moving through those places.

Mexican authorities followed the path of the caravans and the financial operations from Queretaro to the border cities of Tijuana, Nogales, Ciudad Juarez, Ciudad Acuna, Piedras Negras, and Reynosa. Based on that information, Mexican authorities were able to trace the source of the funds to the U.S., England, Cameroon, Honduras, El Salvador, and Guatemala, the statement revealed.
Posted by: trailing wife || 06/07/2019 00:00 || Comments || Link || E-Mail|| [6485 views] Top|| File under: Human Trafficking
Europe
Germany registers shocking number of child abuse cases
[DW] Police have said that this year's crime statistics paint a grim picture of the state of child welfare in Germany. More than 100 children were killed in 2018, and thousands were sexually abused.

German criminal statistics for the year 2018 were released on Thursday, and police say they paint a very dark picture.

According to the report, 136 children were violently killed in 2018 ‐ with 80% of victims under the age of 6. Another 98 children were also the victims of attempted killings.

The number of children sexually abused last year rose 6.43% over 2017, to a staggering 14,600 cases ‐ an average of 40 each day.

Police say the actual number of cases is likely much higher, but as perpetrators tend to be family members, friends, or neighbors, it is often very difficult for the children to report such crimes.

'WE MUST ASSUME MANY CRIMES GO UNDETECTED'
Holger Munch, president of Germany's Federal Crime Office (BKA), said that although police were able to solve almost 80% of the child sexual abuse cases they were dealing with, "that statistic only represents crimes that police were made aware of. We must assume ‐ and experts estimate ‐ that many crimes go undetected."

Police also uncovered 7,449 cases of the production and distribution of child pornography in 2018, a 14% increase over 2017. The BKA says the uncovering of such cases was due in large part to international cooperation.


Oddly enough, no discussion of who the perpetrators are, statistically speaking, nor why the number has increased, nor what the baseline was back before Chancellor Merkel's 2015 invitation.
Posted by: trailing wife || 06/07/2019 00:22 || Comments || Link || E-Mail|| [6473 views] Top|| File under: Moslem Colonists
The Grand Turk
US Stops Accepting Turkish Pilots To Train On F-35 Fighter Jets
[Jpost] The United States has decided to stop accepting any additional Ottoman Turkish pilots who planned to come to the United States to train on F-35 fighter jets, US officials say, in a clear sign of the escalating dispute over Ankara's plans to purchase Russian air defenses.

The two NATO


...the North Atlantic Treaty Organization. It's headquartered in Belgium. That sez it all....


allies have sparred publicly for months over The Sick Man of Europe Turkey


...Qatar's colony in Asia Minor....


's order for Russia's S-400 air defense system, which Washington says poses a threat to the Lockheed Martin Corp F-35 stealthy fighters, which Turkey also plans to buy.

The United States says Turkey cannot have both, but has avoided taking steps until now to curtail or halt planned training of Ottoman Turkish pilots in the program, a reprisal that could be seen as an embarrassment in Turkey.

The two US officials, who spoke to

Rooters

this week on condition of anonymity, left open the possibility the decision could be reversed, perhaps if Turkey altered its plans. They said the decision so far only applied to upcoming rounds of Ottoman Turkish pilots and maintenance crews who would have normally come to the United States.

There has not yet been a formal decision to halt the training of the Ottoman Turkish pilots and maintenance crews now at Luke Air Force Base in Arizona, the sources said. Still,

Rooters

reported last week that the step was being seriously considered.

Four Ottoman Turkish pilots are currently training at Luke. Two additional Ottoman Turkish pilots are at the US base working as instructors. Beyond those six Ottoman Turkish officers, there are an additional 20 Ottoman Turkish aircraft maintainers at the base undergoing training as well, the US military says.

Turkey has expressed an interest in buying 100 of the fighters, which would have a total value of $9 billion at current prices.

If Turkey were removed from the F-35 program, it would be one of the most significant ruptures in recent history in the relationship between the two allies, experts said.

But strains in ties between Washington and Ankara already extend beyond the F-35 to include conflicting strategy in Syria, Iran sanctions and the detention of US consular staff in Turkey.

The disclosure of the decision on the pilots follows signs that Turkey is moving ahead with the S-400 purchase. Defense Minister Hulusi Akar said on May 22 that Ottoman Turkish military personnel were receiving training in Russia to use the S-400, and that Russian personnel may come to Turkey.

President Tayyip Erdogan said on Tuesday it was "out of the question" for Turkey to back away from its deal with Moscow.

Kathryn Wheelbarger, one of the Pentagon's most senior policy officials, said last week that Turkey's completion of the transaction with Russia would be "devastating," dealing heavy blows to the F-35 program and to Ottoman Turkish interoperability within the NATO alliance.

"The S-400 is a Russian system designed to shoot down an aircraft like the F-35," said Wheelbarger, an acting assistant secretary of defense. "And it is inconceivable to imagine Russia not taking advantage of that (intelligence) collection opportunity."

The Pentagon declined comment on whether it would accept new Ottoman Turkish pilots. But it has stressed discussions are taking place with Ankara on potentially selling Turkey Patriot missile defenses, which are made by Raytheon Co.

Erdogan said on Tuesday, however, that the United States had not "given us an offer as good as the S-400s."
Posted by: trailing wife || 06/07/2019 00:00 || Comments || Link || E-Mail|| [6468 views] Top|| File under: Sublime Porte
Home Front: Politix
New York Times Unmasks Honduran Community Fighting MS-13
[Breitbart -HT Knucklegraggin] The New York Times unmasked a group of freedom fighters in Honduras who dared to take on the much-feared MS-13 gang. The U.S. publication printed their names, published photographs of their faces, families, and homes ‐ allegedly without permission ‐ thus putting a target on the members of the self-defense group.


"Hate Group" by NYT Stylebook


In outrage, an author in Honduras called out the New York Times in a column for the local publication Contra Corriente for exposing the community to the wrath of the brutal gang. Rather than simply tell their story, the foreign journalists from Times turned the freedom fighters into easy targets by outing their identities and printing photographs of the group and their loved ones as well as marking the location of their homes.

On May 4, the New York Times published a story by Azam Ahmed


... a good Brooklyn kinda name...

with photographs by Tyler Hicks headlined Inside Gang Territory in Honduras : Either They Kill Us or We Kill Them about a community in a rough neighborhood of San Pedro Sula called Rivera Hernandez. Locals claim the publication of their personal information "will speed up the death they had been waiting for", wrote Juan Jose Martinez D Aubuisson, a local author who has written various books on MS-13.

"The report goes over the history of a group of young men who decided to fight MS13 to keep it from entering their neighborhood and the destruction that (MS13) brings," Martinez wrote. "As it was expected, they lost. Some were kidnapped and some ran away. The people from the neighborhood, including men and women, have taken up the fight against the great gang."

The article by the Times tells the tale of the losing side in great detail providing vital information of the self-defense group including their names, photographs, locations of their homes, the vehicle that one of them uses, and even the photographs of the two daughters of one individual. "If they were a nuisance for the MS13 gang, now they are a special target," Martinez wrote.

One of the women featured in the story told the Honduran publication that she never gave them consent to print their name or take their photographs. "I didn't even know when he took them (photographs. That man has put a price on my head," she said.

The writer from Contra Corriente wrote to Azam Ahmed asking telling him that he was looking into why faces and names were used for the story and the response from the writer was "HAHAHAHA" followed by another email days later where Ahmed claimed to not know how that email sent itself. The Times communications team told Martinez that everyone in the story had given consent and the news outlet followed all journalistic standards. The photographs that showed certain faces have since been removed, but days after the story was wildly shared in Honduras.

According to the column, the lack of journalism ethics displayed by New York Times is systemic in nature for big-name networks who use parachute journalists and hire local fixers to give them the most shocking sensational story without much care about the danger that local sources are placed in.
Remember this when "Journolists" whine about J-deaths in "war zones"

Posted by: Frank G || 06/07/2019 00:00 || Comments || Link || E-Mail|| [6500 views] Top|| File under: Narcos
India-Pakistan
India to buy 100 more of the Israeli bunker-buster bombs used in attack on Pakistan terror camp
[RT] The Indian Air Force has inked a deal with an Israeli defense firm to restock its arsenal with an advanced version of a bunker-buster bomb it had used in an airstrike against an alleged terrorist hideout in Pakistan in February.

New Delhi will purchase 100 more SPICE-2000 bombs for an estimated $43.2 million. SPICE stands for "smart, precise-impact and cost-effective" and is manufactured by the Israeli defense technology company Rafael. The munitions are expected to be delivered to the Indian Air Force (IAF) within the next three months.

Designed to destroy bunkers and other buildings, the bombs are an advanced version of the munitions deployed when the IAF attacked the suspected terrorist compound in Balakot, Pakistan, earlier this year. Islamabad responded with strikes of its own the next day, eventually downing an Indian F-16 after a brief dogfight.

The high-tech SPICE bomb has a range of 60 km and uses real-time data to adjust its flight path according to changing factors.
Posted by: Skidmark || 06/07/2019 10:37 || Comments || Link || E-Mail|| [6482 views] Top|| File under:
Delimitation Of Constituencies In Kashmir
[TelegraphIndia] The long-pending issue of delimitation of constituencies in the state, where Assembly elections are scheduled to be held later this year, was discussed at the meeting. "If delimitation is implemented in Jammu and Kashmir, it will automatically lead to an increase in the number of seats from the Jammu region. The move may open the door for a Hindu chief minister," said an official attached to the Jammu and Kashmir division of the Union home ministry.

You see, the state of Jammu and Kashmir has more illegal muslims in Kashmir, represented by an unholy no. of partisan politicos that make it to the legislature. The Jammu part of the state has more hindus and moderate muslims, which also must be represented as per proportionate representation. This move enables more people from the moderate, non-salafist and hindu population to be correctly represented in the legislature.

One reason the Kashmire issue has never been resolved is that the state has so far had only Muslim chief ministers. This introduces the possibility of a truly secular democratic representation.

The BJP had said in its manifesto that it was "committed to annulling Article 35A" of the Constitution as the provision was "discriminatory against nonpermanent residents and women of Jammu and Kashmir". The article grants special rights and privileges to permanent residents of the state, including their own property rights systems where women cannot own anything but are instead owned. Annulling it enables women, hindus and residents of other states (also pvt. cos and corporations) to purchase and control property in the state. Effectively putting it in the hands of a free economy and secular society, relieving the secessionist, islamist bastards of their self assumed responsibility of administering to it.

It boils down to taking it out of muslim hands and putting it back in the hands of the Union, as every other state in India is. It is the first move toward taking away the special status of J&K. The next logical step would be a census and register of citizenship.
Posted by: Dron66046 || 06/07/2019 06:37 || Comments || Link || E-Mail|| [6488 views] Top|| File under:
Pakistan Military Agrees To Budget Cut Amid Economic Woes
[ToloNews] Pakistain's military has agreed in a rare move to cut its hefty budget for a year to help ease the South Asian country's "critical financial situation", Prime Minister Imran Khan

... aka Taliban Khan, who ain't the sharpest bulb on the national tree...
said.

Pakistain has struck an agreement in principle with the International Monetary Fund for a $6 billion loan but Islamabad is expected to put in place measures to rein in a ballooning fiscal and current account deficits to get access to the funds.

The IMF has said the primary budget deficit should be trimmed by the equivalent of $5 billion, but previous civilian rulers have rarely dared to trim defense spending for fear of stoking tension with the military.

Unlike some other civilian leaders in Pakistain's fragile democracy, Khan appears to have good relations with the generals who have ruled the nuclear-armed nation for nearly half its history since independence in 1947.

Pakistain's de facto finance chief, Hafeez Sheikh, on June 11 is due to announce spending plans for the financial year beginning in July.

Under Pakistain's devolved system, the federal government must hand over more than half its budget to the provinces, and the remainder is mostly eaten up by debt servicing and the military's vast budget.

Khan late on Tuesday tweeted that he appreciated the military's "unprecedented voluntary initiative of stringent cuts in their defense expenditures" for next financial year because of the country's "critical financial situation".

This will allow money to be spent on the development of the tribal regions bordering Afghanistan, still recovering from more than a decade-long Islamist insurgency, and violence-racked Balochistan


...the Pak province bordering Kandahar and Uruzgun provinces in Afghanistan and Sistan Baluchistan in Iran. Its native Baloch propulation is being displaced by Pashtuns and Punjabis and they aren't happy about it...


province, Khan added.

The previous government hiked military spending by 20 percent to 1.1 billion, but the military appears to have overshot that figure amid a flare up in tensions with arch-foe India.

Khan did not say by how much defense spending would be trimmed.

A military

front man

said the "voluntary cut" in the defense budget for a year would not be at the expense of security.

"We shall (maintain) effective response potential to all threats," he added on Twitter.

Pakistain has one of the world's largest armies but critics say the military's spending is unnecessary and holds the country back in key areas such as health and education. More than 40 percent of the population is illiterate.
Posted by: trailing wife || 06/07/2019 00:00 || Comments || Link || E-Mail|| [6470 views] Top|| File under: Govt of Pakistan
Israel-Palestine-Jordan
Watch: 'Super Trump,' The New Jerusalem Boys' Choir Single
Video can be seen at the link.

[Jpost] While most of the song is in Hebrew, there is a verse of the chorus sung and slightly modified for English.

"Super Trump, the prince of Jerusalem. Super Trump, to the sky he will reach. Super Trump, the songs of praise from the city of Zion for our lord he fights like a lion," the chorus says.

While most of the song is in Hebrew, there is a verse of the chorus sung and slightly modified for English. The song covers a wide range of topics from BDS, Iran and even the Islamic State
...formerly ISIS or ISIL, depending on your preference. Before that al-Qaeda in Iraq, as shaped by Abu Musab Zarqawi. They're very devout, committing every atrocity they can find in the Koran and inventing a few more. They fling Allah around with every other sentence, but to hear the pols talk they're not really Moslems....
, the choir sings that "If the whole world stands against us, and only Micronesia is rooting for us."
Posted by: trailing wife || 06/07/2019 03:45 || Comments || Link || E-Mail|| [6470 views] Top|| File under:
Israel cuts back Gaza fishing zone over incendiary balloons
[IsraelTimes] Israel has cut the fishing zone it allows off

Gazoo

, an official says Thursday, in the third such response in a fortnight to Paleostinian incendiary balloons.

The Israeli official tells AFP on condition of anonymity that as of Wednesday the fishing limit for

Gazoo

fishermen had been reduced from a maximum of 15 nautical miles to 10.
"No fishing for you!"
A

front man

for the Israeli fire service said incendiary balloons from

Gazoo

caused three blazes on Tuesday.

It was only on Tuesday that Israel restored the limit to 15 miles after a previous reduction in response to fire balloons last week.

It imposed a similar cut on May 23.

The limit of up to 15 nautical miles set ahead of the April general election is the largest allowed in years
Posted by: trailing wife || 06/07/2019 00:00 || Comments || Link || E-Mail|| [6470 views] Top|| File under: Hamas
Terror Networks
ISIS Member Says Terrorist Group Wanted To Smuggle Him Into The US To 'Cripple The Economy'
[DailyCaller] A captured ISIS fighter reportedly confessed last month that he was asked to be part of a terrorist plot to "cripple the [U.S.] economy" by illegally entering the United States from its southern border.


What is he? a Democrat Socialist?


Abu Henricki, who has dual Canadian and Trinidadian citizenship but was living in Syria at the time, says he was recruited by ISIS leaders because he could speak English. He was then told he would be smuggled from Central America to the U.S. by taking advantage of the border crisis at the U.S.-Mexico border.

His handlers told him that the mission was to attack financial institutions in the country. Members of the International Center for the Study of Violent Extremism (ICSVE) interviewed Henricki last month in Rojava, Syria, where he remains imprisoned and their report was published Monday in Homeland Security

The U.S.-backed Syrian Democratic Forces (SDF) captured Henricki this year as they routed ISIS forces in Baghouz.

Interpol has previously reported that up to 173 ISIS

holy warriors

were trained to attack European cities with

suicide kaboom

s.

Henricki reportedly went to Syria to fight with the ISIS forces there but was turned down for combat duty because he was chronically sick.

He said he was then imprisoned with his wife and was tortured: "They tortured me. They beat me a lot. [I was] suspended from the back, standing on my toes, given no food for a few days, waterboarded ‐ while blindfolded, and they put a bag over your head. They found nothing on me, so I was released."

By the end of 2016, Henricki says he was approached by the ISIS intelligence network ‐ known as emni ‐ for a different kind of mission: violating the U.S.-Mexico border and preparing to execute terrorist attacks on American soil.

"They, what they will have, what they wanted to do, basically, is they wanted to do financial attacks. Financial attacks to cripple the [U.S.] economy," Henricki told the ICSVE team. "Apparently, they have the contacts or whatever papers they can get to a false ID, false passports. They have their system of doing it. So that's maybe the way that I could have gone out with other individuals. It wasn't me alone. They were sending you to Puerto Rico and from Puerto Rico [to Mexico]."

He says "the plan came from someone from the New Jersey state of America. I was going to take the boat from Puerto Rico into Mexico. He was going to smuggle me in," according to Homeland Security Today.

Henricki said it was his understanding that ISIS was aiming to attack the New York financial sector.

"They wanted to use these people because they were from these areas," Henricki told the team, meaning the ISIS operatives could speak English and were familiar with North American landmarks.

He added that he was not the only Trinidadian recruited for the operation and that ISIS had sought commitments from others to "do the same thing.

The former ISIS fighter claims that he was never a willing participant in the terrorist plot.

"Please be advised, I was not willing to do it," Henricki told his interrogators. "But this is one of their wicked ‐one of the plans that they had ‐ and which I would like to think I foiled the plan by not being part of it."
Posted by: trailing wife || 06/07/2019 00:00 || Comments || Link || E-Mail|| [6471 views] Top|| File under: Islamic State
Home Front: Culture Wars
DC Dyke March bans Jewish Pride flags
[IsraelTimes] Paleostinian banner permitted at event, but symbols of 'nations that have specific oppressive tendencies' are banned; coalition of LGBTQ groups demand apology.

The DC Dyke March is returning after a 12-year hiatus, with a new request: no "nationalist symbols," including flags and banners that represent "nations that have specific oppressive tendencies."

This includes the Jewish Pride flag of rainbow colors with a white Star of David in the middle, which organizers say too closely resembles the flag of Israel.

Paleostinian flags will be welcome, however.

The march will take place on Friday, a day before the annual Capital Pride Parade. Its theme is "displacement."

Yael Horowitz, a Jewish organizer of the DC march, told the Washington Post that "pro-Israel and pro-Jewish are very different things."

She said in a Facebook message "Jewish stars and other identifications and celebrations of Jewishness (yarmulkes, talit, other expressions of Judaism or Jewishness) are welcome and encouraged. We do ask that participants not bring pro-Israel paraphernalia in solidarity with our queer Paleostinian friends."

The decision to ban Jewish Pride flags comes two years after three women were asked to leave the 21st annual reliably Democrat Chicago, aka The Windy City or Mobtown
... home of Al Capone, a succession of Daleys, Barak Obama, and Rahm Emmanuel,...
Dyke March after being told that their rainbow flags with a white Star of David in the center would be a "trigger," or traumatic stimulus, for people who found them offensive. The women reportedly were asked to leave after they started defending Israel and Zionism.

A coalition of LGBTQ, Jewish and feminist organizations on Wednesday in a statement called on the DC Dyke March "to apologize to the community, and reverse course by allowing Dykes wishing to carry all Jewish and Israeli symbols to march as their full, authentic selves."

"The DC Dyke March should know better than to stoke the flames of division and pain by driving a wedge between Queer Arabs and Jews at a time we must stand united against homo- and transphobia, anti-Semitism, and Islamophobia

...the irrational fear that Moslems will act the way they usually do...
. We hope that they will do better‐‐for the sake and advancement of all of our communities," read the statement signed by A Wider Bridge, JCRC of Greater Washington, and Zioness.

Posted by: trailing wife || 06/07/2019 00:00 || Comments || Link || E-Mail|| [6505 views] Top|| File under:
Who's in the News
30
[untagged]
5
Moslem Colonists
3
Commies
3
Human Trafficking
2
Islamic State
2
Taliban
2
Narcos
1
Hamas
1
Govt of Iraq
1
al-Nusra
1
Houthis
1
Govt of Syria
1
Sublime Porte
1
Govt of Iran Proxies
1
TTP
1
Muslim Brotherhood
1
Govt of Pakistan
Bookmark
E-Mail Me
The Classics
The O Club
Rantburg Store
The Bloids
The Never-ending Story
Thugburg
Gulf War I
The Way We Were
Bio
Merry-Go-Blog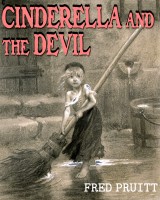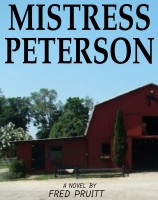 On Sale now!


A multi-volume chronology and reference guide set detailing three years of the Mexican Drug War between 2010 and 2012.

Rantburg.com and borderlandbeat.com correspondent and author Chris Covert presents his first non-fiction work detailing the drug and gang related violence in Mexico.

Chris gives us Mexican press dispatches of drug and gang war violence over three years, presented in a multi volume set intended to chronicle the death, violence and mayhem which has dominated Mexico for six years.
Click here for more information


Meet the Mods
In no particular order...


Steve White
Seafarious
Pappy
lotp
Scooter McGruder
john frum
tu3031
badanov
sherry
ryuge
GolfBravoUSMC
Bright Pebbles
trailing wife
Gloria
Fred
Besoeker
Glenmore
Frank G
3dc
Skidmark
Alaska Paul



Better than the average link...



Rantburg was assembled from recycled algorithms in the United States of America. No trees were destroyed in the production of this weblog. We did hurt some, though. Sorry.
18.208.126.232

Help keep the Burg running! Paypal: