Afghanistan
Karzai stands alone in high-stakes game with US
[Pak Daily Times] President Hamid Maybe I'll join the Taliban Karzai
... A former Baltimore restaurateur, now 12th and current President of Afghanistan, displacing the legitimate president Rabbani in December 2004. He was installed as the dominant political figure after the removal of the Taliban regime in late 2001 in a vain attempt to put a Pashtun face on the successor state to the Taliban. After the 2004 presidential election, he was declared president regardless of what the actual vote count was. He won a second, even more dubious, five-year-term after the 2009 presidential election. His grip on reality has been slipping steadily since around 2007, probably from heavy drug use...
's stubborn refusal to sign a pact that would keep thousands of US troops in Afghanistan after 2014 is a high-risk gamble that Washington will give in to his demands, one that has left him isolated as the clock runs down on his presidency.

Diplomats said he may have over-played his hand, raising the risk of a complete US withdrawal from the insurgency-plagued country where Western troops have fought Talibs for the past 12 years. It also risks a backlash at home by critics who believe he is playing a dangerous game with the country's future security.

If the bilateral pact is not signed, Western aid running to billions of dollars will be in serious jeopardy, and confidence in the already fragile economy could collapse amid fears that the country will slip back into ethnic fighting or civil war.

There was much dismay in Kabul this week after Karzai over-rode the near-unanimous decision of an assembly of nearly 3,000 Afghan tribal elders to back the agreement and introduced new conditions.

"What was the point of calling the Jirga (assembly) if Karzai wants to continue haggling with the United States?" said Haji Mursaleen, a prominent elder who travelled all the way from the eastern province of Kunar to attend the assembly.

Even Qayum Karzai, who is running in next April's election to succeed his younger brother - while being careful not to criticise the president - told

Rooters

this week that it was in Afghanistan's "vital interest" to get the pact signed.

Hamid Karzai has repeatedly crossed swords with Washington since he became president in 2001, and - anxious about his legacy - he may want to show he is no push-over for the Americans before the elections bring his second and final term to an end.

Underlining Karzai's distrust of Washington, Aimal Faizi, his urbane

front man

, told

Rooters

in Kabul's fortress-like presidential palace: "He has a very suspicious mind because of all the wrongdoings of the US and NATO


...the North Atlantic Treaty Organization. Originally it was a mutual defense pact directed against an expansionist Soviet Union. In later years it evolved into a mechanism for picking the American pocket while criticizing the cut of the American pants...


of the past."

Diplomats and politicians say Karzai is likely to hold out as long as he can because, once the deal is signed, he will lose bargaining power and limp to the end of his term a lame duck.

"He is a very cunning person and he is in love with his power, more than (Muammar) Qadaffy and Saddam Hussein," said one senior Afghan politician, referring to the defeated leaders of Libya and Iraq.

"He has been going against the will of the people all this time ... He does not want to give away his power."

Karzai's surprise change of mind at the eleventh hour has triggered a storm of speculation in Kabul over whether it was a reflection of his often erratic and unpredictable character, or part of a longer-term strategy to retain power beyond next year.

Karzai, constitutionally ineligible to run again for the presidency, said this week he would not sign the pact until after the election, a move some believe could be the opening gambit of a plan to declare the poll a failure and stay on as president.

"He clearly wants to retain control and stay in power, this is obvious. I would not rule out if he cancels or postpones the election for security reasons," said one foreign diplomat in Kabul.

"After all, many parts of the country are under Taliban control and elections there are not possible, so he could easily claim that any such election would be invalid."

Karzai appears to be betting that Washington will baulk at the so-called "zero option" - a complete withdrawal similar to the pull-out of US troops from post-war Iraq two years ago.

Such a withdrawal would leave Afghanistan's embryonic security forces to deal with the persistent Taliban insurgency on their own from 2015.

Karzai's team says it is confident US troops would stay.

"According to our calculation there will be no zero option. The US is not here to leave the country and withdraw all the troops," said Faizi, Karzai's

front man

.

"The president is willing to sign this agreement now that this has been approved by the people of Afghanistan ... There is no doubt it will be signed. But the president has some pre-conditions."

Karzai now wants the United States to guarantee that US forces would not raid Afghan homes under any circumstances, that Washington would help kick-start stalled peace talks with the Taliban, and release Afghan prisoners from Guantanamo Bay.

He also believes Washington is not putting enough pressure on neighbouring Pakistain to stop

bully boyz

using its territory as a safe haven from which to wage thea insurgency in Afghanistan, and may be using the pact as leverage to make the Americans try harder.

Posted by: Fred || 11/29/2013 00:00 || Comments || Link || E-Mail|| [336061 views] Top|| File under:
Karzai says U.S. drone strike killed child, won't sign security deal if similar attacks continue
[Washington Post]

Afghanistan's Caped President

Hamid Maybe I'll join the Taliban Karzai
... A former Baltimore restaurateur, now 12th and current President of Afghanistan, displacing the legitimate president Rabbani in December 2004. He was installed as the dominant political figure after the removal of the Taliban regime in late 2001 in a vain attempt to put a Pashtun face on the successor state to the Taliban. After the 2004 presidential election, he was declared president regardless of what the actual vote count was. He won a second, even more dubious, five-year-term after the 2009 presidential election. His grip on reality has been slipping steadily since around 2007, probably from heavy drug use...
accused the United States of launching a drone strike that killed a 2-year-old child Thursday and vowed to not sign a long-term security agreement if similar attacks continue.

In a statement, Karzai said a suspected U.S. "pilot-less aircraft" fired into a house shortly before noon in Helmand
Continued on Page 49
Posted by: Fred || 11/29/2013 00:00 || Comments || Link || E-Mail|| [336063 views] Top|| File under:
Africa Horn
Serbian Army Team In The "Atalanta" Mission In Somalia
Serbian Army Chief Ljubisa Dikovic said yesterday at the official farewell in "Rastko Nemanjic" military base in Pancevo, that the participants will first travel by plane to Istanbul and then to Djibouti on the coast of the Gulf of Aden, where they will board the "Carolina Scan" to start the mission.

Dikovic said that the strategic goal of Serbia is to join the EU and that the Serbian Army, carrying out its tasks, contributes to the realization of this goal. According to Dikovic, team members were carefully selected and well trained. The risk of the operation is at the intermediate level and will be reduced to a low level if the members of the Serbian Armed Forces do what they have learned and what they know.

A team of 12 members of the Special Brigade of the Serbian Army will travel today to Djibouti, where they will in a few days officially begin participation in the EU mission in Somalia.

At the ceremony the state flag of Serbia was given to the team leader Major Ivan Tanaskovic, who thanked in his name and his colleagues, and expressed belief that they will perform all tasks successfully. According to him, the team was extremely well selected and trained, and the training was also conducted in Greece and France.

Members of the Army will be hired in the mission "Atalanta" as autonomous team to protect ships. Serbian Army team will join partner forces on the ship "Carolina Scan", whose mission is to protect ships of the organization "World program for food" and merchant ships in the area of operations.


So the EU hires forces not from the EU to perform an EU mission in Somalia. Brilliant, just brilliant...

Their task will be implementation of preventive and repressive action, which prevent armed robberies and keep waterways open for safe transport. Serbian Army already has four officers in the mission, three in Operational Command in London and one on the command ship, and they will practically welcome the team, which in the first week of December should officially start the mission aboard "Carolina Scan".

The operation "Atalanta" is part of global initiative of the EU for resolving the crisis in Somalia, which is characterized by internal political divisions and escalating violence, and frequent hostage crisis because of piracy.
Posted by: Steve White || 11/29/2013 00:00 || Comments || Link || E-Mail|| [336062 views] Top|| File under:
Africa North
UN troops coming purely to protect UNSMIL premises
[Libya Herald] The United Nations


...boodling on the grand scale...


is to send an armed force of up to 235 including support staff to guard the 200 members of the Tripoli


...a confusing city, one end of which is located in Lebanon and the other end of which is the capital of Libya. Its chief distinction is being mentioned in the Marine Hymn...


-based UN Support Mission in Libya, after the Security Council today approved the request of Secretary General
the ephemeral Ban Ki-moon


... of whom it can be said to his credit that he is not Kofi Annan...


to deploy the force.

However within hours of the announcement, UNSMIL felt the need to issue a clarification, in the wake of social media posts, which included the speculation that the UN force was connected to a larger deployment of peace-keeping troops.

In a statement UNSMIL said that the role of the team would " be limited to the protection of the office and accommodation premises occupied by UNSMIL staff members. The scope of its work shall not exceed the perimeter of UNSMIL headquarters".
Posted by: Fred || 11/29/2013 00:00 || Comments || Link || E-Mail|| [336061 views] Top|| File under: Arab Spring
Egypt's new constitution limits Islamists' ambition, goes for 'civil state'
[Al Ahram] After 12 hours of debate lasting from Wednesday afternoon into the early hours of Thursday morning, the committee charged with amending Egypt's new constitution was able to reach a consensus on the preamble and most of the chapters of the country's new national charter.

The battle for drafting the new constitution's preamble was particularly hard. The majority of secular members, supported by representatives of Egypt's three churches (the Coptic Orthodox, the Catholic and the Anglican) and the Sunni Islam institute of Al-Azhar teamed up against the sole representative of the ultraconservative Islamist Salafist Nour Party, rejecting his last-ditch appeals that a "definition" of the principles of Islamic sharia be included in the preamble and the word "civilian" not to be used in describing the nature of the Egyptian state.

Mohammed Salmawy, the committee's official

front man

, told a

presser

on Thursday that "the representative of the Nour Party has not succeeded in gaining support for his demands."
Continued on Page 49
Posted by: Fred || 11/29/2013 00:00 || Comments || Link || E-Mail|| [336061 views] Top|| File under: Arab Spring
Egyptian protesters arrested at Tuesday demo detained for further 15 days
[Al Ahram] Egyptian prosecutors ordered the detention of 24 protesters locked away
Drop the gat, Rocky, or you're a dead 'un!
on Tuesday for 15 further days, judicial sources told Ahram Online.

The protesters are charged with breaking a new law that regulates protests and demonstrations.

On Tuesday, security forces used teargas and water cannon to disperse hundreds of protesters at two demonstrations in downtown Cairo.

The protests were held in defiance of a new law requiring police notification in advance for any demonstrations.

Under the legislation, the interior ministry can ban gatherings of more than ten people, and breaking the law can result in jail sentences and hefty fines.

Security officials said Tuesday's rallies were broken up because protest organisers had not made notifications.

Prominent activists Alaa Abdel-Fattah and 6 April Youth Movement leader Ahmed Maher have said they will hand themselves in to the prosecutor-general on Saturday to answer to accusations of inciting Tuesday's protests.

The prosecution refused to charge other activists who told prosecutors that they had called for the protest without requesting the police's authorisation, in a move to challenge the law.

Posted by: Fred || 11/29/2013 00:00 || Comments || Link || E-Mail|| [336061 views] Top|| File under: Arab Spring
Egyptian police arrest leading activist Alaa Abdel-Fattah
[Al Ahram] Egyptian police jugged
... anything you say can and will be used against you, whether you say it or not...
a leading political activist Alaa Abdel-Fattah on Thursday after the prosecutor ordered he be incarcerated
Youse'll never take me alive coppers!... [BANG!]... Ow!... I quit!
for inciting protests, a security official said.

Abdel-Fattah's wife, Manal Hassan, tweeted that

coppers

beat and insulted her while arresting her husband, in addition to taking their laptops and cellphones.

Alaa Abdel-Fattah was a symbol of the 2011 uprising against President Hosni Mubarak


...The former President-for-Life of Egypt, dumped by popular demand in early 2011...


. He was ordered arrested after taking part in protests organised in defiance of a new law that imposes heavy restrictions on demonstrations.
Posted by: Fred || 11/29/2013 00:00 || Comments || Link || E-Mail|| [336062 views] Top|| File under: Arab Spring
Zeidan insists government is working on Benghazi security
[Libya Herald] Work is underway to boost safety and security in Benghazi and the city is not being neglected by the government, Prime Minister Ali Zeidan said yesterday.

The Ministry of Interior had begun installing security cameras in the city, he said at yesterday's

presser

, adding that this was just one component of planned work to make the eastern city safer. Zeidan added that local people may not notice the installation of the cameras, as the locations will be kept secret to avoid them being targeted by criminals.

Two weeks ago Benghazi Local Council announced that it had set aside LD 2 million for six new checkpoints around the city, according to Libyan news agency LANA. These, it said, would be equipped with closed circuit TV cameras (CCTV) and equipment for detecting explosives.

Responding to accusations that the government had been conspicuous in its absence in Benghazi. Zeidan pointed out that Benghazi's army, police and Saiqa Special Forces were all government personnel.

He stressed that these forces were under the control of the government, from which they took instruction. Without the backing of the Ministries of Interior, Defence, Justice and Finance, he said: "These official security units are not able to move".

Zeidan also emphasised that members of the government, including Deputy Interior Minister Bahloul Al-Sayed, had gone to Benghazi to closely follow the recent situation.

Al-Sayed had held talks with high-ranking military personnel, including the commander of the Benghazi Joint Security Room (BJSR), the head of the local Security Directorate, and the commander of Saiqa Forces, he added.

Deputy Health Minister Hussain Rujbani went to Ajdabiya, to a hospital where members of Ansar Al-Sharia injured in Monday's

festivities

in Benghazi were being treated. Zeidan said that Rujbani's task there was to monitor and oversee their treatment.
Posted by: Fred || 11/29/2013 00:00 || Comments || Link || E-Mail|| [336061 views] Top|| File under: Arab Spring
Africa Subsaharan
Gov Shettima Threatens To Jail Offending Civilian JTF Members
[LEADERSHIP.NG] Governor Kashim Shettima of Borno State has warned the civilian JTF members undergoing re-orientation and transformation programme of the Borno State Youths Empowerment Scheme (BOYES) to shun all acts of criminality and unnecessary arrest and detention of people suspected to be Boko Haram
... not to be confused with Procol Harum, Harum Scarum, possibly to be confused with Helter Skelter. The Nigerian version of al-Qaeda and the Taliban rolled together and flavored with a smigeon of distinctly Subsaharan ignorance and brutality...


gunnies

in their localities or face five years imprisonment without an option of fine.

He also told them to do away with lawlessness in the conduct of their affairs in their localities, stressing that, "anyone found guilty or found wanting in the discharge of his or her responsibility or harassing and humiliating anybody because of the training they have acquired will be dealt with accordingly."

The governor, who was represented by his deputy, Alhaji Umar Zanna Mustapha yesterday at the Batch 'B' passing out parade of the 1,000 trained vigilante youths known as civilian JTF, after their three weeks routine vigorous training held at the NYSC Orientation Camp in Maiduguri, announced to the youths that henceforth, they would receive N15,000 monthly allowance plus free uniforms and kits from the state government.

Posted by: Fred || 11/29/2013 00:00 || Comments || Link || E-Mail|| [336061 views] Top|| File under:
Bangladesh
UN to send envoy to Bangladesh amid rising violence
[Pak Daily Times] An United Nations


...where theory meets practice and practice loses...


envoy will visit Bangladesh to hold talks with political parties about ending an election standoff that has sparked deadly violence, an official said Thursday.

UN assistant secretary general for political Affairs Oscar Fernandez-Taranco will arrive on December 6 to hold discussions on "election preparations", Foreign Secretary Shahidul Haque told AFP.

Haque would not give details of the four-day visit, which comes as the main opposition holds deadly street protests against the timing of the January 5 elections and threatens a boycott.

But the mass-circulation Daily Star, without naming sources, said the envoy would carry "a strong message" from the UN chief to rival

politicians

to hold "free, fair, credible and inclusive" polls.

There was no immediate comment from the UN office in Bangladesh.

The UN sent Fernandez-Taranco to Bangladesh in May to try to bring rival parties together to calm tensions.

Three more people were confirmed dead on Thursday in street battles and other violence between opposition supporters and police.

Fifteen people in total have now been killed since Monday evening when the elections commission announced the poll date. A blockade of roads, railways and waterways called by the opposition entered its third day on Thursday, halting public transport and forcing the closure of offices and businesses nationwide. The main opposition Bangladesh Nationalist Party (BNP) and its allies want Prime Minister Sheikh Hasina

...Bangla dynastic politician and current Prime Minister of Bangladesh. She has been the President of the Bangla Awami League since the Lower Paleolithic. She is the eldest of five children of Sheikh Mujibur Rahman, the founding father of Bangla. Her party defeated the BNP-led Four-Party Alliance in the 2008 parliamentary elections. She has once before held the office, from 1996 to 2001, when she was defeated in a landslide. She and the head of the BNP, Khaleda Zia show such blind animosity toward each other that they are known as the Battling Begums..
to resign before the elections to make way for a neutral caretaker government to oversee the poll.

Hasina, who cancelled the caretaker system in 2011, has rejected the calls and has instead formed a multi-party interim cabinet composed of her allies.

She has asked the BNP to join the cabinet but it refused.

Violence has flared in almost every major city and town since the date was announced, pitting hundreds of opposition activists against police, who have responded with rubber bullets and in some cases live rounds.

Opposition supporters have uprooted railway lines and blocked major highways, while some ferry services have been halted for fear of violent protests at ports as part of the blockade, which ends early Friday.

Several trains have been derailed since Monday after protesters removed tracks and sleepers, while lines have also been blocked and coaches torched.
Posted by: Fred || 11/29/2013 00:00 || Comments || Link || E-Mail|| [336063 views] Top|| File under:
Home Front: WoT
NSA snooped on Islamists' porn habits: Report
[Al Ahram] The National Security Agency planned to discredit Islamist "radicals" by spying on their online pornography habits, The Huffington Post reported Wednesday, citing a document leaked by ex-intelligence contractor Edward Snowden.

The eavesdropping agency focused on how propagandists for the violent

snuffies

could be undermined with evidence of hypocrisy, citing surveillance on six individuals as examples, according to the quoted NSA document.

"A previous SIGINT (signals intelligence) assessment report on radicalization indicated that radicalizers appear to be particularly vulnerable in the area of authority when their private and public behaviors are not consistent," said the document.

"Some of the vulnerabilities, if exposed, would likely call into question the radicalizer's devotion to the jihadist cause, leading to the degradation or loss of his authority."

A potentially damaging piece of evidence would show a

bad boy

"viewing sexually explicit material online or using sexually explicit persuasive language when communicating with inexperienced

maidens of tender years

," it said.

The leaked document is the latest in a cascade of revelations from Snowden revealing the NSA's large-scale digital spying, which has provoked a global firestorm.

The six individuals targeted for NSA surveillance were seen as radical

Mohammedan

s giving inflammatory speeches, but were not described in the document as linked to terror plots, the report said.

The Huffington Post withheld their identities and locations.

All six live outside the United States, though one was described as a "US person," meaning he is either a citizen or has permanent resident status.

Through electronic spying, the agency had found sexually explicit information about at least two of the people targeted, some of which was gleaned through FBI surveillance, according to The Huffington Post.

One of those targeted was described as a "respected academic" who has promoted the idea that "offensive jihad is justified."

The spy service concluded that he is potentially vulnerable because of his alleged "online promiscuity" and that he publishes "articles without checking facts," according to the report.

The document did not indicate whether the NSA carried out the idea to discredit the men by leaking the information or otherwise.

US intelligence agencies did not deny the report or question the validity of the document.

"Without discussing specific individuals, it should not be surprising that the US government uses all of the lawful tools at our disposal to impede the efforts of valid terrorist targets who seek to harm the nation and radicalize others to violence," said Shawn Turner,

front man

for the director of national intelligence.

The methods discussed are reminiscent of tactics used by the FBI, the NSA and other agencies in decades past to tarnish civil rights leaders, including Martin Luther King, anti-war activists and labor organizers.

When an inquiry by

politician

s in the 1970s exposed the domestic surveillance, Congress adopted new limits on spying powers and created a foreign surveillance court that is supposed to review requests for eavesdropping on communications between a foreign suspect and a US resident.

"This report is an unwelcome reminder of what it means to give an intelligence agency unfettered access to individuals' most sensitive information," said American Civil Liberties Union deputy legal director Jameel Jaffer.

"One ordinarily associates these kinds of tactics with the secret police services of authoritarian governments.

"That these tactics have been adopted by the world's leading democracy -- and the world's most powerful intelligence agency -- is truly chilling," he added.

Posted by: Fred || 11/29/2013 00:00 || Comments || Link || E-Mail|| [336062 views] Top|| File under:
India-Pakistan
Pakistani Taliban issue 'cricket advisory'
[Pak Daily Times] The Pak Taliban have warned Pak media to stop praising Indian cricket legend Sachin Tendulkar, who retired this month after a glittering 24-year career.

A

front man

for the

Death Eaters

said Paks should get behind their embattled captain Misbahul Haq, even though he was a "substandard and low-level player". Newspapers and TV stations across South Asia have been plastered with tributes to master batsman Tendulkar, who bowed out on November 16 as the world's leading run-scorer in both Test and one-day cricket. Pakistain and India share one of the fiercest rivalries in world sport and the near-universal outpouring of praise for Tendulkar, the only man to score 100 international centuries, was a rare moment of agreement.

But Shahidullah Shahid, the main

front man

for the Tehrik-e-Taliban Pakistain (TTP) said it was time for Paks to shut up about the "Little Master". "There is an Indian cricket player called Tendulkar. He has been exceedingly praised by Pak media and also praised by a lot of Paks," Shahid said in a video message, flanked by two masked men with AK-47s. "Now someone should tell Pak media and other Paks that no matter how good Tendulkar is, they should not praise him, it is against Pak nationalism and against loyalty to the country."

Misbah regularly comes under fire for his conservative tactics as captain and sedate batting style, which has earned him the nickname "Tuk-tuk". Shahid told media to rein in their criticism -- though he scarcely gave a ringing endorsement of Misbah's leadership. "No matter that Misbahul Haq is a substandard and low-level player, Pak media should praise him because he is a Pak," Shahid said in the video published online at the weekend. Shahid on Thursday confirmed the authenticity of the video to AFP by telephone from some holy man's guesthouse an undisclosed location.
Posted by: Fred || 11/29/2013 00:00 || Comments || Link || E-Mail|| [336061 views] Top|| File under: TTP
Israel-Palestine-Jordan
Kerry giving legitimacy to terror, not a worthy mediator
Bayit Yehudi deputy minister Eli Ben-Dahan lashed out at US Secretary of State John Kerry on Thursday night, saying that he had given legitimacy to terror and was not worthy to serve as mediator to Israeli-Palestinian peace talks.
Posted by: g(r)omgoru || 11/29/2013 09:01 || Comments || Link || E-Mail|| [336065 views] Top|| File under:
Syria-Lebanon-Iran
Qaida-Linked Militants Mobilizing in Ain el-Hilweh
[An Nahar] The

Ein el-Hellhole

Paleostinian refugee camp that lies near the southern city of Sidon is witnessing an unprecedented mobilization of

Death Eater

s, al-Joumhouria newspaper reported on Thursday.

Fatah al-Islam


A Syrian-incubated al-Qaeda work-alike that they think can be turned off if no longer needed to keep the Lebanon pot stirred.


and Jund al-Sham are no longer active, it said, adding that the new terrorist groups linked to al-Qaeda are Jabhat al-Nusra and Abdullah Azzam Brigades.

According to the newspaper, the number of

hard boyz

that have received training and arms has reached 120. They mainly spread in

Ein el-Hellhole

's al-Taware' neighborhood under the leadership of Haitham and Mohammed al-Shaabi.

Several

hard boyz

are also located in al-Sefsaf neighborhood and receive orders from Osama al-Shehabi.

As for fighters located in al-Manshiyyeh, they follow the orders of Toufiq Tah and those in al-Tireh are led by Bilal Bader.

Around 70 members of Takfiri
...an adherent of takfir wal hijra, an offshoot of Salafism that regards everybody who doesn't agree with them as apostates who most be killed...
groups have entered

Ein el-Hellhole

in the past week, al-Joumhouria said.

Fadel Shaker, who was once a pop idol and is located in al-Taware neighborhood, is also leading a group of young

Death Eater

s, the newspaper said.

Shaker disappeared as a gun-toting hard-liner in a shootout with the Lebanese army in Sidon in June.

Sheikh Ahmed al-Asir


...Leb Salafist holy man with the usual grouch against Shiites. Currently on the run, he seems intent on reigniting the Leb civil war...


, who has also disappeared along with Shaker, his most famous disciple, has left

Ein el-Hellhole

months ago and is likely to be residing in the Syrian border area of al-Qalamoun, al-Joumhouria said.

It said that the head of the Mujahedeen movement in

Ein el-Hellhole

, Sheikh Jamal al-Khattab, is playing a huge role in mobilizing the fighters.

According to the daily, one of the

jacket wallah

s who struck the Iranian Embassy


...You will never find a more wretched hive of scum and villainy!...


two weeks ago, Moein Abu Dahr, had received training in al-Taware before heading to Syria.

He later came back to

Leb

and targeted the embassy along with Adnan Mohammed, a Paleostinian.
Posted by: Fred || 11/29/2013 00:00 || Comments || Link || E-Mail|| [336061 views] Top|| File under: al-Qaeda in the Levant
Report: Hizbullah Fleet of 200 Iran Drones Monitoring Syria Border
[An Nahar] Hizbullah is operating a fleet of 200 unmanned aerial vehicles on the border with Syria, American online newspaper World Tribune reported.

"Sources in the country said Hizbullah was operating UAVs throughout

Leb

," the online news portal added

The sources said the unmanned aircraft operations intensified in 2013 amid the war in neighboring Syria and attempts by rebels to infiltrate

Leb

.

They noted most of the Hizbullah UAVs were produced and supplied by Iran.

"The UAVs have been flying mostly in the Bekaa Valley along the Syrian border," a source said.

On Nov. 25, al-Joumhouria newspaper reported that Hizbullah was operating UAVs to monitor the Syrian border.

The daily said the party spotted and tracked a car that contained more than 400 kilograms of explosives.

"The vehicle was tracked upon entrance to Arsal on the border with Syria and until it arrived in the area between Younin and Maqneh," the newspaper, quoting security sources, said.

"(Hizbullah) is performing tracking and surveillance on the border through the use of UAVs at night."

The same sources said Hizbullah was believed to have assembled some of the platforms, also meant to strike enemy targets.

Posted by: Fred || 11/29/2013 00:00 || Comments || Link || E-Mail|| [336063 views] Top|| File under: Hezbollah
Strict Security Measures in Hermel after Reports of Booby-Trapped Cars
[An Nahar] Hizbullah members and army troops on Thursday erected checkpoints in the Bekaa region of Hermel after reports said several booby-trapped cars had entered the area.

"Hizbullah has deployed in Hermel after reports about the presence of explosive-rigged cars in the region and security forces have headed to the area to assess the situation," MTV reported.

For its part, Voice of

Leb

radio (93.3) said the army has closed roads leading from and to Hermel after reports said three booby-trapped cars were going to be detonated in Hermel.

Separately, MTV said "Hizbullah has retaken the checkpoints it had handed over to security forces in the South over fears of car

kaboom

s." The report, however, was swiftly denied by the Internal Security Forces.

On Friday, the army seized a car rigged with 400 kilograms of explosives on a road between the Bekaa towns of Maqne and Younine.

And on November 19 two

jacket wallah

s blew themselves up outside the Iranian embassy in Beirut, killing 25 people and wounding at least 150 others.

Hizbullah said eight of its members, likely affiliated with the embassy guard platoon, were among the dead. The Iranian cultural attache Ibrahim Ansari was also killed in the attack.

Posted by: Fred || 11/29/2013 00:00 || Comments || Link || E-Mail|| [336063 views] Top|| File under: Hezbollah
Iran and Gulf states make tentative diplomatic moves
[Al Ahram] United Arab Emirates Foreign Minister Sheikh Abdullah bin Zayed on a rare visit to Iran on Thursday called for a partnership with Iran, but suspicion remains despite Tehran's tentative overtures towards its Gulf neighbours.

Mostly Sunni

Moslem

Gulf Arab states are wary of Iranian influence in the Middle East, fearing the Shi'ite-led country is seeking regional dominance and stirring sectarian tensions.

Improving relations with regional countries is a central plank of Iran's diplomatic policy under its new president, Hassan Rouhani and Foreign Minister Mohammed Javad Zarif, who will visit Kuwait and Oman next week.

"We are neighbours but do not confine ourselves to this and are calling to be partners," Sheikh Abdullah was quoted as saying by Iran's official IRNA news agency.

Zarif, speaking after the meeting with Sheikh Abdullah, who also met President Rouhani, said peace would benefit everybody in the region.

"We see the progress of countries in the region as a success and any type of danger as a threat to them. Security and development cannot be separated and we see relations with regional countries as taking this form," IRNA quoted him as saying.

They made no mention of a long-standing dispute between the two countries over the ownership of a small group of Gulf islands, or of accusations by the Gulf Cooperation Council, to which the UAE belongs, that Tehran has plotted attacks in Bahrain.

The GCC consists of Soddy Arabia


...a kingdom taking up the bulk of the Arabian peninsula. Its primary economic activity involves exporting oil and soaking Islamic rubes on the annual hajj pilgrimage. The country supports a large number of princes in whatcha might call princely splendor. When the oil runs out the rest of the world is going to kick sand in the Soddy national face...


, Kuwait, Qatar, Bahrain, the UAE and Oman.

Zarif was quoted on Wednesday by Kuwait's state news agency as saying he would visit Kuwait and Oman next week.

He added he also planned to visit Saudi Arabia but had not yet set a date. On Tuesday, Iran's former president, Akbar Hashemi Rafsanjani
... the fourth President of Iran. He was a member of the Assembly of Experts until he was eased out in 2011 He continues, for the moment, as Chairman of the Expediency Discernment Council. In 2005 he ran for a third term as president, ultimately losing to rival Mahmoud Ahmadinejad, who was in Khamenei's graces back then. In 1980 Rafsanjani survived an assassination attempt, during which he was seriously injured. He has been described as a centrist and a pragmatic conservative without all that much reason. He is currently being eased out of any position of actual influence or power and may be dead by the end of 2012...
, said he wanted better relations with Saudi Arabia in an interview with the Financial Times.

Rouhani and Zarif have stressed greater regional stability as a priority, arguably an attempt to blunt the opposition of Gulf countries, particularly Saudi Arabia, to Tehran's newly minted nuclear deal with world powers.
Posted by: Fred || 11/29/2013 00:00 || Comments || Link || E-Mail|| [336062 views] Top|| File under: Govt of Iran
Who's in the News
34
[untagged]
8
Arab Spring
4
Hezbollah
3
Govt of Pakistan
2
TTP
2
Ansar al-Sharia
2
Govt of Iran
2
Jamaat-e-Islami
1
Taliban
1
al-Qaeda in the Levant
1
Govt of Syria
1
al-Qaeda in Africa
1
Islamic State of Iraq
1
al-Nusra
1
Tablighi Jamaat
1
Boko Haram
1
Commies
Bookmark
E-Mail Me
The Classics
The O Club
Rantburg Store
The Bloids
The Never-ending Story
Thugburg
Gulf War I
The Way We Were
Bio
Merry-Go-Blog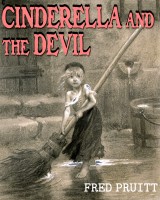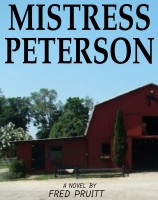 On Sale now!


A multi-volume chronology and reference guide set detailing three years of the Mexican Drug War between 2010 and 2012.

Rantburg.com and borderlandbeat.com correspondent and author Chris Covert presents his first non-fiction work detailing the drug and gang related violence in Mexico.

Chris gives us Mexican press dispatches of drug and gang war violence over three years, presented in a multi volume set intended to chronicle the death, violence and mayhem which has dominated Mexico for six years.
Click here for more information


Meet the Mods
In no particular order...


Steve White
Seafarious
tu3031
badanov
sherry
ryuge
GolfBravoUSMC
Bright Pebbles
trailing wife
Gloria
Fred
Besoeker
Glenmore
Frank G
3dc
Skidmark



Better than the average link...



Rantburg was assembled from recycled algorithms in the United States of America. No trees were destroyed in the production of this weblog. We did hurt some, though. Sorry.
3.239.129.52

Help keep the Burg running! Paypal: