Africa North
Egypt's Islamist National Alliance to Support Legitimacy proposes its demands
[Al Ahram] The National Alliance to Support Legitimacy released a statement listing the demands of the hundreds of thousands of protesters in Cairo's streets.

Protesters heeded calls by Islamists for a "Friday of Rejection" to protest the removal of Mohamed Morsi from the presidency.

The demands include: the reinstatement of "the legitimate elected president in accordance to the constitution and law," the dismissal of all unconstitutional decisions declared by the armed forces and by which it "usurped power," to continue implementing the constitution voted for by the people and start a dialogue to amend several of its articles, to hold accountable officials responsible for oppressive tactics used in the killing of demonstrators and the arrest of

politicians

and the closure of satellite channels.
Posted by: Fred || 07/06/2013 00:00 || Comments || Link || E-Mail|| [6465 views] Top|| File under: Muslim Brotherhood
Erdogan Blasts Egypt 'Coup' as Enemy of Democracy
[An Nahar] Turkey's prime minister on Friday condemned the military intervention that toppled Egypt's Islamist president Mohamed Morsi as an enemy of democracy, and chastised the West for failing to brand the ouster a coup.

Referring to his country's history of coups, Recep Tayyip Erdogan warned that such military uprisings come at a heavy price and must not be tolerated.

"No matter where they are... coups are bad," Erdogan said in televised remarks. "Coups are clearly enemies of democracy.

"Those who rely on the guns in their hands, those who rely on the power of the media cannot build democracy.... Democracy can only be built at ballot box," said Erdogan, who had forged friendly relations with Morsi during the Egyptian's one-year in power.

Erdogan also lashed out at the West for shying away from calling the military intervention a coup, while welcoming the African Union


...a union consisting of 53 African states, most run by dictators of one flavor or another. The only all-African state not in the AU is Morocco. Established in 2002, the AU is the successor to the Organisation of African Unity (OAU), which was even less successful...


's decision to suspend Egypt over the army's actions.

"The West has failed the sincerity test," said Erdogan. "No offense, but democracy does not accept double standards."

World powers have urged Egypt to return to democracy, but the call was offset by a lack of condemnation of the overthrow of the Islamist leader.

Referring to coups in Turkey's recent history, Erdogan said his country served as a "very important reference" to Egypt on why military uprisings must not be tolerated.

Turkey's once omnipotent army, which has long considered itself as the self-appointed guardian of Turkish secularism, has staged four coups in half a century.

"Each military coup, with no exception, has caused Turkey to lose decades," Erdogan said.

"Each military coup has paralyzed Turkish economy. Each military coup has caused the country, nation and young generations to pay heavy prices."
Posted by: Fred || 07/06/2013 00:00 || Comments || Link || E-Mail|| [6470 views] Top|| File under: Arab Spring
Army spokesman denies imposing curfew in two North Sinai towns
[Al Ahram] Egyptian authorities denied imposing curfew in two North Sinai towns on the border with Israel and the Gaza Strip, state television reported on Friday. Egypt's Sinai Peninsula has been plunged into lawlessness since a 2011 uprising ousted President Hosni Mubarak, and violence has surged there this week since the army pushed aside Mubarak's successor, Muslim Brotherhood member Mohamed Morsi.
Posted by: Fred || 07/06/2013 00:00 || Comments || Link || E-Mail|| [6467 views] Top|| File under: Arab Spring
Brotherhood supreme guide 'at Rabaa Al-Adawiya sit-in'
[Al Ahram]

Moslem Brüderbund

Supreme Guide Mohamed Badie is at the pro-Morsi sit-in at Rabaa Al-Adawiya Mosque, the group's Freedom and Justice Party (FJP) said on Friday afternoon.

The group's lawyer Mustafa El-Demeiry earlier denied a report
No, no! Certainly not!
by AP that Badie had been incarcerated
Yez got nuttin' on me, coppers! Nuttin'!
in Marsa Matrouh near the Libyan border.

El-Demeiry told Ahram Online that Badie had heard there was a warrant out for his arrest and he was ready to give himself up to an appropriate authority.

Three Brotherhood leaders have been sent to Tora Prison -- FJP chairman Saad El-Katatni, former Brotherhood supreme guide Mahdi Akef, and the group's lawyer Abdel-Moneim Abdel-Maqsoud, who was arrested on Friday morning after going to the prison to defend the two leaders.
Posted by: Fred || 07/06/2013 00:00 || Comments || Link || E-Mail|| [6467 views] Top|| File under: Arab Spring
UN rights chief alarmed by Egypt arrests
[Al Ahram] UN worried by reported mass arrests against Muslim Brotherhood members in Egypt. "There should be no more violence, no arbitrary detention, no illegal acts of retribution," Navi Pillay sez.
Posted by: Fred || 07/06/2013 00:00 || Comments || Link || E-Mail|| [6462 views] Top|| File under: Arab Spring
Egypt's Salvation Front urges protests to 'protect revolution'
[Al Ahram] Egypt's National Salvation Front, a coalition of liberal and leftist groups, has called for protests on Friday to protect the achievements of 30 June.

"We are now asking people to protect the achievements of the second January 25 Revolution. We stress our determination to regain stability and rebuild the nation," read the statement.

Protesters must remain on the streets "until the procedures of the transitional phase are completed."

The NSF was one of the main political factions that demanded the removal of president Mohamed Morsi.

Posted by: Fred || 07/06/2013 00:00 || Comments || Link || E-Mail|| [6461 views] Top|| File under:
New head of Egyptian Intel Service appointed
General Mohammed al-Tahami was appointed the new head of Egypt's General Intelligence Service, RIA Novosti reported with reference to the Egyptian television.

The former head of the General Intelligence Service was appointed the security adviser to the interim president Adly Mansur.
Posted by: Steve White || 07/06/2013 00:00 || Comments || Link || E-Mail|| [6461 views] Top|| File under:
AU suspends Egypt after Mursi ouster
The African Union suspended Egypt on Friday after the ouster of president Mohammed Mursi, in line with its strict rules against unconstitutional changes of government. The pan-African bloc's Peace and Security Council "decided to suspend the participation of Egypt in AU activities until the restitution of constitutional order", said an official statement.

The AU met Friday at its headquarters in the Ethiopian capital to discuss the political crisis in Egypt, following Mursi's removal by the army on Wednesday.

"The council reiterates the AU's condemnation and rejection of any illegal seizure of power," the statement added. "The overthrow of the democratically elected president does not conform to the relevant provisions of Egypt's constitution, and therefore falls under the definition of an unconstitutional change of government."

AU Commission chief Nkosazana Dlamini-Zuma, speaking to reporters after the decision, said Egypt would be suspended "until there is an election, which would obviously be the expression of the will of Egyptian people."

But she also offered AU support to "the Egyptian people for a better life" and said that "the sooner they can come back, the better for all of us."

However, Mohamed Edrees, Egyptian ambassador to the AU, said ahead of the decision that "the voice and the call of tens of millions of Egyptians must be heard, understood and respected".

Speaking Friday before the suspension, Edrees said that Egypt wanted to maintain its role in the AU and "continue to take part in this family".

"The military role is to support the people, their role is not to instigate a coup," Edrees added. "Since the start of the Arab spring, it posed a challenge to the instrument of the African Union. The AU, at that time, the council decided that what happened in Egypt was a popular revolution and it dealt with it accordingly."
Posted by: Steve White || 07/06/2013 00:00 || Comments || Link || E-Mail|| [6459 views] Top|| File under:
Africa Subsaharan
Boko Haram gets Nollywood treatment
[GUARDIAN.CO.UK] It's a tried and tested formula for smash-hit Hollywood cinema:

faceless myrmidons

plotting mass destruction only to be foiled by a mixture of fate and law enforcement -- with a good love story thrown in to boot.

Now Nollywood, Nigeria's burgeoning film industry, has got in on the action, making the country's Islamic

bad turban

sect the subject of a new release, Boko Haram
... not to be confused with Procol Harum, Harum Scarum, possibly to be confused with Helter Skelter. The Nigerian version of al-Qaeda and the Taliban rolled together and flavored with a smigeon of distinctly Subsaharan ignorance and brutality...
-- the movie.

The film follows the story of a young man who comes to Lagos with a secret mission to detonate a bomb that will kill 2,500 people. But in an unlikely twist he meets a

hooker

who prompts a rethink.

"It's a film about a terrorist who finds love and has to challenge everything he has been taught," said Pascal Amanfo, who wrote and directed the film. "We wanted to delve into the core of this issue, challenging people's ideals and beliefs.

"I think we are pushing the limits of Nigerian films," Amanfo added. "But ultimately we focused on a love story and trying to provoke some kind of sentiment in your average Nigerian viewer."

The film, released earlier this year in Nigeria and soon to be released in Ghana, is not without controversy. Amanfo said he had to change the name from Boko Haram to Nation Under Siege for the film's domestic release, due to Nigerians' heightened sensitivity on the topic.

"There has been so much controversy surrounding this movie," said Amanfo. "My marketer in America backed down on marketing it -- he said the very sight of the poster provokes too much strong feeling. I could not get cinema showings in Nigeria because of the reaction, and we had to be careful to avoid a backlash from the government. The Nigerian market would not accept the title Boko Haram, people said it would cause a war, so we tried to soften it a little."

In Ghana, where the film is still titled Boko Haram, critics said the poster -- depicting the fair-skinned Ghanaian actor Majid Michel wearing a turban and holding an AK47 -- pandered to stereotypes about terrorism in the region.

"The poster looks like a guy in Arab garb with a gun. What does that have to do with Boko Haram?" said Kobina Graham, a lecturer and cultural critic in Ghana. "My understanding is that Boko Haram doesn't have anything to do with Arab guys with guns. This says a lot more about our stereotypes than anything else."
Posted by: Fred || 07/06/2013 00:00 || Comments || Link || E-Mail|| [6460 views] Top|| File under: Boko Haram
Boko Haram Amnesty Committee Visit Nasarawa Over Ombatse Cult Killings
[CHANNELSTV] The federal government says it will grant amnesty to only members of Boko Haram
... not to be confused with Procol Harum, Harum Scarum, possibly to be confused with Helter Skelter. The Nigerian version of al-Qaeda and the Taliban rolled together and flavored with a smigeon of distinctly Subsaharan ignorance and brutality...
who genuinely contribute to ensure that peace returns to the North.

Chairman of the Presidential Committee on Dialogue and Peaceful Resolution Security Challenges in the North and Minister of Special Duties, Mr Kabiru Turaki, stated this when the committee visited Nasarawa state as part of efforts to check uprising in the state.

The committee noted that, even though no act of terrorism has been recorded in the state, the ugly incident of the Ombatse ethnic militia, deserves federal government's attention in finding lasting solution to the crisis.

The committee sought to know the remote cause of the crisis that led to the killing of security operatives in Alakyo community with the state Governor Tanko Almakura, who revealed that over 1,000 youths had dispossessed 10 security operatives of their weapons while trying to inquire what he called unlawful gathering by the youths in 2011.

Meanwhile,


...back at the Hubba Hubba Club, Nunzio wondered: Where the hell was Chumbaloni? And where was his $600?...


a delegation of four governors from the Northern States Governors' Forum (NSGF), led by its chairman, Babangida Aliyu of Niger state, were also in the state to condole the government and people of Nasarawa state on the killing of security operatives in Alakyo community by the Ombatse militia.
Posted by: Fred || 07/06/2013 00:00 || Comments || Link || E-Mail|| [6461 views] Top|| File under: Boko Haram
China-Japan-Koreas
'Substantial' differences with NKorea over nuclear talks: Russia
[Al Ahram] Russia said Friday it still had "a number of substantial" differences with

North Korea

concerning efforts to resume stalled
interminable six-party negotiations on the Stalinist state's nuclear weapons drive.

Deputy Prime Minister Igor Morgulov's comments after his talks Thursday with Pyongyang's main nuclear negotiator Kim Kye-Gwan suggest that no breakthrough was achieved at the negotiations.

"A number of substantial differences remain," Morgulov told Russian news agencies.

"The positions (of Russia and North Korea) for the moment diverge," he said without giving further details.

Kim held separate talks lasting a reported five hours with Morgulov and First Deputy Foreign Minister Vladimir Titov.

Morgulov said Friday that the sides "reaffirmed their mutual desire to find a diplomatic solution to the existing Korean peninsula problem and discussed various options for relaunching the six-party talks."

"On the whole, we access this exchange of opinions positively," he added.

Kim has been a key figure in the talks aimed at persuading North Korea to abandon its nuclear programme in exchange for aid and security guarantees.

The negotiations began in 2003 but have long been dormant. The six-party process also involves the United States and China as well as South Korea and Japan.

Kim's visit to Moscow came as North Korea reaches out internationally after months of tensions triggered by its third nuclear test in February.

North Korea has said it will never give up its nuclear power but maintains it is open to direct talks with the United States.

Kim last month discussed restarting the six-party talks in Beijing with China's Foreign Minister Wang Yi.
Posted by: Fred || 07/06/2013 00:00 || Comments || Link || E-Mail|| [6460 views] Top|| File under: Commies
Two Koreas to Talk About Kaesong Complex
North and South Korea have agreed to discuss the closed Kaesong Industrial Complex on Saturday. According to an agreement on Thursday, mid-ranking officials from both sides will meet in the border truce village of Panmunjom.

The complex has effectively been shut since North Korea on April 3 closed the border to traffic going into the industrial park, citing unspecified insults to its "dignity" in the South Korean press.

The officials plan to discuss maintenance of the idle manufacturing equipment, handling of finished products stored there, and how to resume production.

Seoul was able to persuade Pyongyang that the meeting should take place before any of the manufacturers go to Kaesong for separate talks, which the North proposed a day earlier.

North Korea on Tuesday said it would permit the manufacturers to visit Kaesong to inspect their equipment, which has been idling for months and faces damage from humidity during the rainy season, and take part in "consultations."

In response to Seoul's proposal of government talks first, the North said it will send a three-member delegation led by Pak Chol-su, who heads the North Korean body in charge of the complex. But it wanted the talks to take place at the complex to highlight the problems there and asked the South to send some staff first to clean up.

The government here rejected the North's proposal and instead suggested meeting in Panmunjom or on the cross-border Dorasan immigration office in Paju, Gyeonggi Province.
Posted by: Steve White || 07/06/2013 00:00 || Comments || Link || E-Mail|| [6465 views] Top|| File under:
Syria-Lebanon-Iran
Asir in Alleged Audio Message Speaks of Plot to End His Presence in Abra
[An Nahar] Sheikh Ahmed al-Asir, whose fate became uncertain after the army stormed his headquarters on June 24, resurfaced Thursday in an alleged audio message in which he described the deadly Sidon

festivities

as a plot aimed at ending his presence.

"You will know and everyone must know the normal context of the incident, or rather the massacre, that happened, which is not an isolated incident, as we had raised the voice several times over the attacks of the Party of Satan (Hizbullah), the criminal AMAL Movement and the shabiha (thugs) of the so-called Lebanese army, which is in the service of Hizbullah, AMAL Movement, the criminal Syrian regime and the Iranian regime," Asir says in the audio recording.

"These attacks have not only targeted us, but have also targeted the entire Sunni sect, ever since Syria started its hegemony over

Leb

... such us jailing our young men, torturing them, stepping on their beards and necks and interrogating them in a provocative sectarian manner, and lately one of the soldiers pushed another soldier against one of our sisters who wears niqab and he fell over her," Asir added.

He said he was fully aware that "a confrontation was being plotted" against his group because Hizbullah chief Sayyed Hassan "Nasrallah knew that he would lose a direct confrontation against us after he lost in (Syria's) Qusayr."

Posted by: Fred || 07/06/2013 00:00 || Comments || Link || E-Mail|| [6466 views] Top|| File under: Salafists
Iranian commander: defense budget not sufficient
Iran's defense budget is not sufficient given the current foreign threats to the country, Deputy Commander of the Iranian Armed Forces, Coordination Division Brigadier General Mohammad Hossein Dadras said on Friday.


No doubt he's telling the Iranian MPs that Americans are ten feet tall...

"Among 16 countries in the region, Iran ranks 15 in terms of its defense budget, but the country's military capabilities are acceptable, the Mehr News Agency quoted Dadras as saying.

He went on to note that Iran is currently self-sufficient in producing military hardware.
The Fars News Agency reported on May 12 that the Iranian parliament (Majlis) approved the allocation of $5 billion to the national defense budget. The allocated budget is close to last year's defense budget.

Iran's defense budget was increased 127 percent to around $5 billion during the last solar year, which started on March 19, 2012.
Posted by: Steve White || 07/06/2013 00:00 || Comments || Link || E-Mail|| [6458 views] Top|| File under:
3 more US Patrol Coastal ships to Gulf of Rumsfeld
The war in Afghanistan is nearing its end and Operation Enduring Freedom may be over next year when US troops complete a scheduled pullout, but the US Navy appears to be increasing its firepower in the strategic Arabian Gulf with the addition of three smaller and swifter Patrol Coastal ships to be permanently based in the region.
On Wednesday, three vessels, the USS Tempest, USS Squall and USS Thunderbolt arrived in Bahrain, taking the number of Patrol Coastal ships to eight. Two more vessels, the USS Hurricane and USS Monsoon, are expected to join the 5th Fleet in 2014.

''Bringing PCs out to the US 5th Fleet area of responsibility has nothing to do with Afghanistan but rather it's due to a strong demand signal for the capability they bring to maritime security operations in this region,'' said 5th Fleet spokesperson Lt Marissa Myatt from Bahrain.

''These boats help us conduct operations here in the Arabian Gulf with our partners more effectively and the increase in fleet strength is not targeted at any country. It's also cost effective,'' she said. ''What their smaller size brings is the ability to work side by side, literally, with our coalition partners.'

The new patrol coastal boats are not expected to increase tensions with Teheran and is ''rather a testament to the US Navy standing by its coalition partners to help in maritime security operations, maritime infrastructure protection (of oil platforms and distilleries), or patrolling sea lines of communication''.

Gulf waters are shallow and smaller vessels are a faster alternative to emerging situations.


Isn't this why we're building the LCS?

Meanwhile, the US Navy's interaction with the Iranian navy has been and continues to be professional and courteous, the navy official said.

"Having additional PCs here in Bahrain will give us incredible flexibility in the 5th Fleet area of operations since they are uniquely capable of operating in this dynamic environment," said Vice-Admiral John W. Miller, commander, US Naval Forces Central Command, US 5th Fleet, Combined Maritime Forces in a statement.

Patrol coastal ships have a displacement of 380 tonnes, are 179 feet long, 25 feet wide, with a top speed of 35 knots. They can stay at sea for 10 days without replenishing and have a crew of 25-28 sailors. The patrol boats will have permanent crews deployed for a year or two, and families will be allowed to join them.

Commander, Patrol Coastal Squadron ONE and a maintenance and logistics support detachment will also permanently move from Virginia in the US to Bahrain to provide support to the ships.
Posted by: Steve White || 07/06/2013 00:00 || Comments || Link || E-Mail|| [6460 views] Top|| File under:
Who's in the News
35
[untagged]
6
Arab Spring
5
Boko Haram
3
TTP
3
Salafists
2
al-Qaeda in Pakistan
1
Govt of Pakistan
1
Hamas
1
Hezbollah
1
Commies
1
al-Qaeda in Iraq
1
Taliban
1
Thai Insurgency
1
Muslim Brotherhood
Bookmark
E-Mail Me
The Classics
The O Club
Rantburg Store
The Bloids
The Never-ending Story
Thugburg
Gulf War I
The Way We Were
Bio
Merry-Go-Blog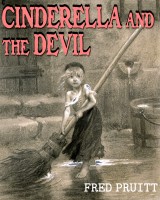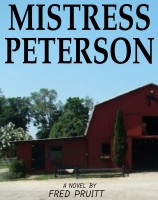 On Sale now!


A multi-volume chronology and reference guide set detailing three years of the Mexican Drug War between 2010 and 2012.

Rantburg.com and borderlandbeat.com correspondent and author Chris Covert presents his first non-fiction work detailing the drug and gang related violence in Mexico.

Chris gives us Mexican press dispatches of drug and gang war violence over three years, presented in a multi volume set intended to chronicle the death, violence and mayhem which has dominated Mexico for six years.
Click here for more information


Meet the Mods
In no particular order...


Steve White
Seafarious
Pappy
lotp
Scooter McGruder
john frum
tu3031
badanov
sherry
ryuge
GolfBravoUSMC
Bright Pebbles
trailing wife
Gloria
Fred
Besoeker
Glenmore
Frank G
3dc
Skidmark
Alaska Paul



Better than the average link...



Rantburg was assembled from recycled algorithms in the United States of America. No trees were destroyed in the production of this weblog. We did hurt some, though. Sorry.
3.236.253.192

Help keep the Burg running! Paypal: