-Short Attention Span Theater-
NYPD: Couple Not Terrorists, Just Rich Kid Junkies
Investigators say they believe 27-year-old Morgan Gliedman and 31-year-old Aaron Greene are just two more products of privilege squandering their advantages on drugs.

"It looks like they're junkies," a high-level police source says. "Well-to-do junkies, not terrorists."

Indeed, in the first days of the investigation police reached the tentative conclusion that the explosives and weapons were just part of a drug-fueled, twisted sense of what constitutes cool. A neighbor lends credence to the police view when he adds, "There was always a heavy cloud of smoke emanating from the place, and one got the sense that they were both heavily into drugs."

Green's personal hygiene, cops say, is what might have been expected of a junkie."To be honest, you could smell him before you saw him," the neighbor says.

By midday Sunday, police had reached the tentative conclusion that the explosives and weapons were part of some drug-fueled fantasy life. To cops, Greene appears to be living proof that going to Harvard does not necessarily make you any less a knucklehead. As for Gliedman, it may turn out that the raid on the apartment was the best thing that could have happened for her child, who can now expect to begin life in the New Year away from explosives and guns.
So it's "move it along, nuthin to see here" time. Made official by the fact that the Times actually had something on it this morning...


But we could still give then ten years each just for being rich, spoiled morons with explosives...
Posted by: tu3031 || 01/01/2013 13:02 || Comments || Link || [336101 views] Top|| File under:
Africa North
Israel will cease to exist within a decade, says Muslim Brotherhood official
A senior Muslim Brotherhood official has said that Israel will cease to exist within a decade, the latest in a series of inflammatory comments by figures close to Egypt's Mohammed Morsi.

Essam el-Erian, deputy head of the Brotherhood's political arm, the Freedom and Justice Party, was trying to lay to rest a controversy over comments he made in an interview last week, in which he invited Egyptian-born Jews to return to the country.

In an interview with the Saudi-backed newspaper Al-Sharq al-Awsat, Mr Erian said that the "ideology of Zionism" had ended in failure and that "Palestine's occupiers" should leave to make way for the return of Palestinians.

"Jewish occupiers of the territory of historic Palestine are an obstacle to the Palestinians' right of return," he said. "Anyone who can read the future can see that this project has a decade, less than a decade to go, and it is our faith that the people of Palestine can then return to Palestine."

He said a future state would include Muslim, Christians, Jews and Druze as Palestinian citizens.
Posted by: tipper || 01/01/2013 19:32 || Comments || Link || [336110 views] Top|| File under:
Egypt's largest ultraconservative party splits
Splitters!
The leader of Egypt's largest Islamist ultraconservative party has announced he is forming a new political party, splitting from the Salafi Al-Nour party, which has emerged as the country's second strongest political group.

Al-Nour has been locked in an internal power struggle since October because its leaders disagreed over the role of a body of clerics in the party's politics.
We wear the curly-toed slippers!
Emad Abdel-Ghaffour, who headed al-Nour, said Tuesday he is forming the Al-Watan (Homeland) party and "opening a new page."


"bring me a page. A young one, with cherubic cheeks!"


Abdel-Ghaffour, also a presidential adviser, has been an advocate of separating the party from the Salafi clerical body which backed the party's creation. He has the backing of key Salafi clerics and politicians.
Posted by: Frank G || 01/01/2013 14:41 || Comments || Link || [336080 views] Top|| File under:
Arabia
UAE state security detains 10 over Muslim Brotherhood links
State security in the UAE have detained more than 10 people, including three doctors, accused of having links to the Muslim Brotherood in Egypt.

The Sharjah-based Al Khaleej newspaper quoted an "authorised source" as saying that state security had been monitoring the men's movements for several years, and believed they had formed their own network in the UAE.

The source said they were organising well-planned and organised activities "on state land". They held secret meetings in various "administrative offices" around the country and recruiting UAE-based Egyptians to their organisation.

The group is also said to have set up UAE companies to support it financially, collecting large sums of money to send illegally to its parent organsiation in Egypt.

It is also believed to have collected confidential information about the UAE's defence capabilities.

UAE state security found a close relationship between the group and the Muslim Brotherhood in Egypt. There was continuous coordination between the two, secret meetings, and exchange of classified information.

The group also organised many lectures about elections and ways to change Arab regimes.


Posted by: tipper || 01/01/2013 08:21 || Comments || Link || [336070 views] Top|| File under:
Britain
Terror suspect absconds while being monitored
Ibrahim Magag absconded on Boxing Day after failing to show up at the address where he must spend the night under the conditions of his Terrorism Prevention and Investigation Measures (Tpims) notice.

The 28-year-old is the first person to go missing while subject to a Tpims notice, a monitoring system that replaced control orders.

The notice was imposed on him in court to prevent him from fundraising and travelling overseas but it is now feared the Somali could have tried to flee the country.

Magag is described as a 6ft 2in black man of slim to medium build. He has a beard, but detectives warned he may try to change his appearance.

He was last seen in the Camden area of north London at 5.20pm on December 26 wearing a khaki robe, a black Berghaus windcheater and navy Converse trainers.

The suspect's identity had not previously been revealed as those subject to a Tpims notice are normally permitted to retain their anonymity.

But on the advice of police, Theresa May, the Home Secretary, yesterday applied to the High Court for his anonymity to be lifted to help with the investigation.

Police have alerted borders agencies to Magag's disappearance in case he tries to leave the country and travel to his native Somalia or elsewhere.

But Magag was not considered "at this time" to represent a direct threat to the British public, the Met spokesman said.
Posted by: lotp || 01/01/2013 00:00 || Comments || Link || [336072 views] Top|| File under:
China-Japan-Koreas
N. Korea's Kim Calls for More Weapons, End to Confrontation
"Stop confronting me. You wouldn't like me when I'm confronted."

North Korean leader Kim Jong Un has used a New Year speech to call for the development of more advanced weapons, as well as an "end to confrontation" on the Korean peninsula.

In the surprise address broadcast Tuesday on state television, Kim called on his country to hold fast "to the ideals of independence, peace and friendship."

"This year, the entire Korean nation should turn out in a nationwide patriotic struggle for reunification in unity so as to usher in a new phase in the reunification movement," he said. "An important issue in putting an end to the division of the country and achieving reunification is to remove confrontation between the north and the south."

Kim, whose government provoked international condemnation by carrying out a successful long-range rocket launch in December, also called for the development of more "cutting edge arms and equipment."

The speech was the first televised New Year address by a North Korean leader in 19 years. During the leadership of Kim's late father, Kim Jong Il, the New Year message was delivered in the form of a state media editorial.

Kim's speech also called for an improvement in living standards in the impoverished communist country. He said bolstering farming would "provide the people with a better, more bountiful diet."

"Becoming an economic power is the most important task in our efforts to follow our great work of establishing a strong communist country," he said.

But he made no mention of his country's nuclear weapons program, which has landed in the country under devastating international sanctions.
Posted by: tipper || 01/01/2013 07:30 || Comments || Link || [336070 views] Top|| File under:
The Grand Turk
Report: Turkey, Jailed Kurd Leader Discuss Disarmament
[An Nahar] Turkey's intelligence agency has discussed the issue of disarmament with the incarcerated
Drop the rod and step away witcher hands up!
Kurdish leader in a bid to bring an end to the nearly three-decade old insurgency, a newspaper reported on Monday.

Officials from the National Intelligence Organization (MIT) held a four-hour meeting with Abdullah Ocalan on December 23 to urge outlawed Kurdistan Workers' Party (PKK)

Orcs and similar vermin

to lay down their arms, the Hurriyet newspaper reported.

But Ocalan demanded that he must have a direct contact with the PKK and his detention conditions must be improved, according to the paper.

Turkish Prime Minister Recep Tayyip Erdogan said in a televised interview Friday that his agents were meeting with Ocalan, who is being held in solitary confinement on a remote island prison off Istanbul.

"I cannot hold such meetings myself as a politician but the state has agents ... and they do (hold talks)," Erdogan told the state-run TRT television.

"The meetings on the island are still under way because we must get a result. If we see a light (for a result), we continue to take steps," he said, referring to the meetings with Ocalan.

Ankara initiated clandestine talks with the prominent figures of the rebel group in 2009 to negotiate peace, but the talks failed.

Posted by: Fred || 01/01/2013 00:00 || Comments || Link || [336067 views] Top|| File under:
Bashir's assassination united the nation: Ghulam Bilour
[Dawn] Federal Railways Minister Ghulam Bilour, elder brother of assassinated minister Bashir Bilour, on Monday said his brother's

liquidation

had united the nation, DawnNews reported.


Ghulam's the guy that offered $100,000 for the assassination of the guys who made a movie making fun of The Profit (PTUI)...


Speaking at a public gathering in Beautiful Downtown Peshawar


...capital of Khyber Pakhtunkhwa (formerly known as the North-West Frontier Province), administrative and economic hub for the Federally Administered Tribal Areas of Pakistan. Peshawar is situated near the eastern end of the Khyber Pass, convenient to the Pak-Afghan border. Peshawar has evolved into one of Pakistan's most ethnically and linguistically diverse cities, which means lots of gunfire.


, the federal minister said although the Pak Taliban had taken his brother's life, they would not be able to evade the consequences.

During the course of the gathering called to commemorate Bashir Bilour, the federal minister said he could not be intimidated, nor would he cave in before the Taliban.

He added that the reaction in the wake of Bashir Bilour's death had shaken the Taliban.

On the occasion, Awami National Party (ANP) chief Asfandyar Wali Khan paid tribute to the assassinated minister, adding that, Bashir Bilour was a brave man who would be the first to reach the site of a blast.

Posted by: Fred || 01/01/2013 00:00 || Comments || Link || [336070 views] Top|| File under: Govt of Pakistan
Iraq
Iraq Demands End to 'Illegitimate' Demos
[An Nahar] The Iraqi authorities on Monday called for an end to what a

bigwig

said were illegal and illegitimate protest rallies in Sunni-majority provinces that have cut key trade routes.

The remarks released by the office of Ali al-Alaak, cabinet secretary general, came as protests blocking a key highway linking Iraq to Syria and Jordan entered a ninth day and authorities north of Storied Baghdad


...located along the Tigris River, founded in the 8th century, home of the Abbasid Caliphate...


declared general strikes.

The protests were sparked by the arrest on December 20 of at least nine of Finance Minister Rafa al-Essawi's guards, and have spurred allegations that the Shiite-led government uses anti-terror legislation to target the Sunni minority.

A statement posted on Alaak's office website acknowledged that the constitution guaranteed freedom of expression, assembly and dissent, but added that such freedoms must be practiced "in a way that does not oppose public order."

"These should not be carried out without the knowledge of authorities and their permission," it said. "What is happening now... is breaking the law and the constitution."

It said government employees must disregard a call from provincial authorities for a general strike aimed at pushing for the release of prisoners.

"All government offices in the provinces should not obey these illegitimate orders, or they will be held legally responsible," it said.

Nineveh province's three-day general strike extends to Tuesday, while Samarra, in Salaheddin province, began its own strike on Monday.

Protesters in Anbar province, meanwhile, blocked off the country's main highway to Syria and Jordan for a ninth straight day.

Posted by: Fred || 01/01/2013 00:00 || Comments || Link || [336081 views] Top|| File under: Govt of Iraq
Israel-Palestine-Jordan
Israel: Ex-Soldier Detained in Egypt
There are fools and idiots everywhere.

A former Israeli soldier, 24, known in Israel for his pro-Palestinian activism and radical views, was detained in Egypt, apparently having entered the country without travel documents, Israeli news media reported on Monday. The man, identified as Andrey Pshenichnikov, was recently detained in Israel after residing for a while in a Palestinian refugee camp in the West Bank; he was charged with entering Palestinian territory, which is off limits to Israeli citizens. After his release he told the newspaper Haaretz that he supported the armed Palestinian resistance. Israeli Foreign Ministry officials said that they had requested information from the Egyptian authorities and were awaiting a response. Citing unnamed Egyptian officials, The Associated Press reported that Mr. Pshenichnikov was trying to reach Gaza through Sinai to fight alongside Palestinians.
Posted by: tipper || 01/01/2013 00:00 || Comments || Link || [336069 views] Top|| File under:
Nablus Palestinians Protest against PM Fayyad
[An Nahar] Nearly 300 Paleostinians staged a demonstration in the northern West Bank town of Nablus Monday, protesting against the economic situation and against Paleostinian prime minister Salam Fayyad


...Fayyad's political agenda holds that neither violence nor peaceful negotiations have brought the Paleostinians any closer to an independent state. The alternative to both, violent negotiations, doesn't seem to be working too well, either...


An Agence

La Belle France

Presse correspondent said the protest came after Fayyad on Sunday announced that the Paleostinian Authority would as of 2013 enforce the payment of electricity bills by refugee camp residents, who have so far not had to pay them.

The demonstrators

rolled their eyes, jumped up and down, and hollered poorly rhymed slogans real loud

accusing Fayyad of "starving" them, the correspondent said, and one protester tried to set himself on fire.

The government of the West Bank has been mired for months in financial crisis. Earlier this month Paleostinian government employees across the West Bank went on strike over unpaid salaries.

Posted by: Fred || 01/01/2013 00:00 || Comments || Link || [336073 views] Top|| File under: Arab Spring
Syria-Lebanon-Iran
Ahmadinejad Slams Pressure to Impose Islamic Values
[An Nahar]

Iran's diminutive President
Mahmoud Short Round Ahmadinejad has again spoken out against the use of pressure to impose Islamic values on people, especially university candidates, media reported on Monday.

"You cannot impose things by issuing decrees and directives -- a choice imposed by force has no value whatsoever," Ahmadinejad said in a speech on Sunday.

"In some universities, female students are forced to wear the chador (covering the whole body, leaving only the face exposed), but the way they are forced to wear it... it is better not worn since it becomes worthless," he said.

He also criticized criteria on the selection of university candidates, citing the case of a student denied university admittance in the 1980s because he had shaved. Being unshaven in Iran is a sign that you are a good

Mohammedan

.

Ahmadinejad also mentioned another case of a girl refused a university place because she had "talked to a boy in the street and had her headscarf back an inch," thereby showing her hair.

He said that after he intervened in both cases they were granted places.

Ahmadinejad also denounced some of the questions posed to candidates during interviews for government jobs.

"We have asked people if they drank alcohol or have illicit sexual relations. This is an insult and goes against religion," he said.

Ahmadinejad, whose second and final presidential term ends in 2013, has repeatedly drawn the ire of ultra-conservative religious figures in the Islamic republic by advocating a more liberal view of Islam, criticizing in particular the use of force to compel women to cover their hair.

Posted by: Fred || 01/01/2013 00:00 || Comments || Link || [336070 views] Top|| File under: Govt of Iran
Who's in the News
36
[untagged]
3
Govt of Pakistan
2
TTP
2
al-Qaeda in North Africa
2
Govt of Syria
1
Govt of Iran
1
Govt of Iraq
1
Arab Spring
1
al-Qaeda in Iraq
1
Lashkar e-Jhangvi
1
Takfir wal-Hijra
1
Taliban
1
Boko Haram
Bookmark
E-Mail Me
The Classics
The O Club
Rantburg Store
The Bloids
The Never-ending Story
Thugburg
Gulf War I
The Way We Were
Bio
Merry-Go-Blog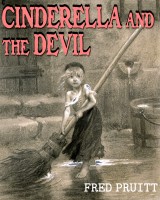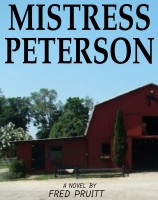 On Sale now!


A multi-volume chronology and reference guide set detailing three years of the Mexican Drug War between 2010 and 2012.

Rantburg.com and borderlandbeat.com correspondent and author Chris Covert presents his first non-fiction work detailing the drug and gang related violence in Mexico.

Chris gives us Mexican press dispatches of drug and gang war violence over three years, presented in a multi volume set intended to chronicle the death, violence and mayhem which has dominated Mexico for six years.
Click here for more information


Meet the Mods
In no particular order...


Steve White
Seafarious
tu3031
badanov
sherry
ryuge
GolfBravoUSMC
Bright Pebbles
trailing wife
Gloria
Fred
Besoeker
Glenmore
Frank G
3dc
Skidmark



Better than the average link...



Rantburg was assembled from recycled algorithms in the United States of America. No trees were destroyed in the production of this weblog. We did hurt some, though. Sorry.
35.175.107.142

Help keep the Burg running! Paypal: