Africa North
Muslim Brotherhood call for million man march
The Muslim Brotherhood (MB) are calling for two protests this week in support of decisions President Mohamed Morsy made on Thursday.

In a statement released on Saturday, the Muslim Brotherhood called for protests in all governorates on Sunday, as well as a million man march on Tuesday in Abdeen Square. The Freedom and Justice Party (FJP), the political wing of the Muslim Brotherhood said that they will not be participating in the million man march, according to FJP spokesperson, Walid Haddad.

The MB calls for protests come after anti-Morsy demonstrators made calls for protests on Tuesday. Several tents are already up in Tahrir Square and 14 political groups have so far announced that they will take part in Tuesday protests. The protesters are demanding the reversal of the constitutional declaration, which Morsy announced on Thursday.

Abdeen Square is only a few kilometres from Tahrir Square, sparking fears that clashes may erupt between the two groups.
Posted by: tipper || 11/24/2012 16:37 || Comments || Link || E-Mail|| [6478 views] Top|| File under:
Morsi Divides Egypt
A stark new divide appeared to be emerging in America Egypt on Friday after the nation's first democratically elected president asserted nearly unlimited powers, as rival crowds of demonstrators poured into the streets of the capital to express disgust and admiration for the move.


In a thunderous speech in front of a presidential palace in Cairo, Morsi told thousands of cheering supporters that the sweeping decrees he issued Thursday were intended to defend the revolution that led to Morsi's election this June.

But just a few miles away in Tahrir Square, thousands more people, most of them well-educated and secular, said that they were resolved to press for another revolution, this time against the Islamist leader who won 52 percent of the presidential vote. Many people said Morsi's actions were verging on dictatorship.


But the "Prez" speaks for the "People". He has a "Mandate".


The Obama administration expressed dismay over Morsi's action. Victoria Nuland, the State Department spokeswoman, noted that a core aim of the upheaval that toppled Mubarak had been to "ensure that power would not be overly concentrated in the hands of any one person or institution."


We didn't expect them to copy The One so quickly!


In his speech, Morsi used harsh language in denouncing judges and prosecutors for doing too little to address the corruption and abuses of the Mubarak years. "There are weevils eating away at Egypt's nation," Morsi said.


No wonder the Obamanauts are worried!


"We have been living in a dictatorship for a very long time, but not like this," said Yehia el-Gamal, a constitutional law expert who served as a deputy prime minister early in the post-Mubarak era. He said the move went well beyond anything that Mubarak or his predecessors Anwar Sadat and Gamal Abdel Nasser had attempted in the years since 1956 when the monarchy was toppled.


Similar to the toppling of the Bush dynasty.


Morsi and his supporters, who include the ultraconservative Nour Party and other groups of political Islamists, have said that the moves were necessary at a time when obstacles erected by judges and prosecutors installed under Mubarak have blocked the new president's agenda.


Can't get in the way of the President's agenda, can we.


His supporters say the action was intended in large part to protect the work of a committee appointed to write a new constitution at a time when Egypt's highest court had signaled that it might disband that squabbling body. Morsi has said he will relinquish his extraordinary powers after the constitution is written and a new legislature elected.


Perhaps Morsi thinks he is the first person to utter those words.
Posted by: Bobby || 11/24/2012 10:57 || Comments || Link || E-Mail|| [6459 views] Top|| File under:
Libya Against Aid To Syrian Rebels
[Tripoli Post] Libya's interim president and head of the General National Congress, Mohammed al-Magharief has said he is against any foreign intervention in Syria or the arming of the opposition.


Addressing a

presser

with Tunisian President Moncef Marzouki, Dr Magharief laid out their joint positions on Syria against foreign interference.

Both also called for Syrian Hereditary President-for-Life Bashir Pencilneck al-Assad


Lord of the Baath...


to step down.

Dr al-Magharief said they were withholding recognition of the new Syrian opposition coalition until they could evaluate how representative it was.
Posted by: Fred || 11/24/2012 00:00 || Comments || Link || E-Mail|| [6464 views] Top|| File under:
Egypt's Morsi strikes conciliatory note towards opponents
[Al Ahram] Egypt's president Mohamed Morsi struck a conciliatory note towards his opponents on Friday after a decree he issued one day earlier stirred controversy among many political forces and youth activists.


The farmer's apology to the pigs. How terribly generous.

Opening the speech he gave in front of the presidential palace in Cairo in the late afternoon hours, Morsi thanked God for "bringing all

Moslem

s together to topple an oppressive regime and for taking Egypt to the path of democracy, freedom, social justice and stability."


No notice taken of the Copts or the non-religious....but it's not as if they are really people under Sharia law. So much for conciliation.

Morsi stressed that he, as president, does not only stand by his supporters but also with his opposition, referring to the thousands gathered in Tahrir Square to protest against the Constitutional Declaration that he issued late Thursday.
"I stand by you, whoever you are or wherever you are ... those who support me and those who oppose me. I would never be biased towards one camp against the other," he said amid loud cheers from the supporters of the

Moslem Brüderbund

, from which he hails.

The declaration stipulated that the president's decisions cannot be overturned by any judicial authority, which would mean Morsi has legislative, executive, constitutional and now judicial authorities, leading commentators and protesters to dub Morsi the "new Pharaoh."

In addition, the controversy-dogged Constituent Assembly and Shura Council (upper house of parliament) would be immune to dissolution by a judicial body, a move that angered many.

"The Constitutional Declaration does not aim to exact

Dire Revenge™

on anyone," Morsi said, adding that it is the opposition's right to express their discontent with the constitutional document.

Morsi's speech was repeatedly interrupted by chants of "the people demand the cleansing of the media" but he stopped short of making a direct reference to one of the headline-grabbing issues.

Supporters say Morsi must have a more tough approach when dealing with his critics while opponents say he had already started to curb the freedom of media by taking the liberal Dream TV off air earlier this month.

Morsi assured the crowds that he does not want to abuse his legislative power, adding that he would never use his authorities against any person or party.

"I'm only holding the legislative power out of necessity. I wanted to bring back the parliament, but I couldn't," he said.

"Paid thugs"

Morsi slammed Mohamed Mahmoud Street protesters, claiming they were "paid thugs" who were pushed to attack the police, adding that he does not accept any attack on state institutions.

Protesters commemorating last year's infamous Mohamed Mahmoud

festivities

, which left over 40 killed, engaged in fresh confrontations with police forces near the interior ministry since Monday evening.

"We saw videos showing little kids saying they were paid to throw rocks in Mohamed Mahmoud," he said.


They wouldn't have needed the money if their papas were were properly employed in a functioning economy...which Egypt doesn't have an iceberg's hope in Hell of achieving.

"The money stolen [during the Mubarak era] is now being used to disrupt the path of the revolution."

The president also alluded to "a new law", which will be used to "restore order" in Egypt.


Will it also make the trains run on time and clean out the undesirables?

"In the new law there is no room for cutting roads or stifling productions," he said in reference to the recent waves of labour action across the Egyptian private and public sectors.

"The Egyptian people are rising, but our enemies outside and few remnants of the past regime do not want us to. God protected our revolution and will make it victorious eventually.

While Morsi gave his speech,

festivities

continued around Tahrir Square. Tear gas canisters were thrown by CSF from Qasr Al-Ainy Street reaching edges of the square where thousands were gathered to protest the president's constitutional declaration.

The new constitutional declaration also saw Morsi dismiss the current prosecutor-general, bringing judge Talaat Abdullah, a former deputy head of Egypt's Court of Cassation, in his place.

Abdullah replaces Abdel-Meguid Mahmoud, who was recently at loggerheads with Morsi over a presidential decision to remove him from his post.

The declaration stipulates the retrial of all exonerated former regime figures and those accused of killing or injuring protesters during and after last year's Tahrir Square uprising.


The natural outcome of the foreign policy of the Smartest Man In The Room. Take pride in your work, Mr. President -- you own this.
Posted by: Fred || 11/24/2012 00:00 || Comments || Link || E-Mail|| [6463 views] Top|| File under: Muslim Brotherhood
Morsi advisor resigns over 'undemocratic' Constitutional Declaration
[Al Ahram] Samir Morcos, a Coptic Christian presidential advisor, resigns in protest at Morsi's Constitutional Declaration which he says is 'undemocratic and a leap backwards'


Pack your family's goods and empty your bank account while you still can, Mr. Morcos -- there's not much time left for your kind.
Posted by: Fred || 11/24/2012 00:00 || Comments || Link || E-Mail|| [6466 views] Top|| File under: Arab Spring
U.S. Urges Calm, Dialogue in Egypt
[An Nahar] The United States said on Friday that the assumption of sweeping powers by Egypt's President Mohamed Morsi was a matter of concern, amid a new round of protests in the country.

"The decisions and declarations announced on November 22 raise concerns for many Egyptians and for the international community," said State Department spokeswoman Victoria Nuland, in a statement.

"One of the aspirations of the revolution was to ensure that power would not be overly concentrated in the hands of any one person or institution," she said, referring to the uprising that toppled veteran ruler Hosni Mubarak


...The former President-for-Life of Egypt, dumped by popular demand in early 2011...


Nuland warned that Egypt's "constitutional vacuum ... can only be resolved by the adoption of a constitution that includes checks and balances, and respects fundamental freedoms, individual rights, and the rule of law consistent with Egypt's international commitments."

"We call for calm and encourage all parties to work together and call for all Egyptians to resolve their differences over these important issues peacefully and through democratic dialogue," she added.

Posted by: Fred || 11/24/2012 00:00 || Comments || Link || E-Mail|| [6461 views] Top|| File under: Muslim Brotherhood
EU Urges Morsi to Respect Egypt's Democratic Process
[An Nahar] The European Union


...the successor to the Holy Roman Empire, only without the Hapsburgs and the nifty uniforms and the dancing...


on Friday urged Egyptian President Mohamed Morsi to respect the democratic process after he assumed sweeping powers decried by the opposition as dictatorial.

"It is of utmost importance that democratic process be completed in accordance with the commitments undertaken by the Egyptian leadership," a

front man

for EU foreign policy chief Catherine Ashton said in a statement.

Morsi must ensure the separation of powers, the independence of justice, the protection of fundamental freedoms and the holding of democratic parliamentary elections "as soon as possible", said

front man

Michael Mann.

Egypt's President Mohamed Morsi vowed Friday to press forward after he assumed sweeping powers decried by the opposition as dictatorial.

"No one can stop our march forward... I am performing my duty to please God and the nation and I take decisions after I consult with everyone," the official MENA news agency quoted him as saying.

Posted by: Fred || 11/24/2012 00:00 || Comments || Link || E-Mail|| [6460 views] Top|| File under: Muslim Brotherhood
France Warns Morsi Move Not in 'Right Direction'
[An Nahar]

La Belle France

on Friday raised concerns Egypt was not moving in the "right direction" after President Mohamed Morsi assumed sweeping powers decried by the opposition.

"After decades of dictatorship... the political and democratic transition cannot take place in a few weeks or a few months.

"Given this, the constitutional declaration made yesterday by President Morsi... does not seem to us to be in the right direction," said French foreign ministry

front man

Philippe Lalliot.

Reforms in Egypt "must lead to the establishment of democratic and pluralist institutions that respect public freedoms", among them the independence of the judiciary, he added.

On Thursday, Morsi undercut a hostile judiciary that had been considering whether to scrap an Islamist-dominated panel drawing up a new constitution in Egypt, stripping judges of the right to rule on the case or to challenge his decrees.

The move has sparked violent protests in Egypt.
Posted by: Fred || 11/24/2012 00:00 || Comments || Link || E-Mail|| [6468 views] Top|| File under: Muslim Brotherhood
Morsi: No One Can Stop Our March Forward
[An Nahar] Egypt's Islamist President Mohamed Morsi told supporters on Thursday that Egypt was on the path to "freedom and democracy," a day after he assumed sweeping powers that critics said made him a dictator.

"Political stability, social stability and economic stability are what I want and that is what I am working for," he told an Islamist rally outside the presidential palace.

Secular opponents staged a rival rally in Cairo's Tahrir Square to denounce Morsi's power grab after he issued a decree on Thursday that gives his decisions immunity from judicial oversight.

"I have always been, and still am, and will always be, God willing, with the pulse of the people, what the people want, with clear legitimacy," he said from a podium before thousands of supporters.

"God wants welfare, stability, freedom and democracy for this country," he added.

"I am with you but I'm also with all of Egypt's sons, with those who support us and with those who oppose us and I will never take sides," Morsi told his supporters.

The president stressed that the values of freedom, democracy and power rotation "must be above all else."

He noted that no one can claim that they own the revolution, "because the revolution is led by its objectives: a new and secure Egypt."

The president stressed that the presence of an opposition movement is essential. "I'm not worried at all that there is an opposition. We rather need a strong opposition and I will preserve all its rights so that it can practice its role," he said.

"I want to tell everyone that we have equal rights in this country and Egypt is for us all," said Morsi.

He noted that he did not take his controversial decisions "with the aim of confronting anyone."

"I must put myself on the right path in order to achieve the objectives," Morsi added.

The defiant leader stressed that he "will not allow anyone to act outside the umbrella of the country."

Commenting on the unrest that erupted in the wake of the constitutional declaration he issued, Morsi said: "We will not tolerate corrupt money and I cannot allow thugs to harm the country's security."

Accusing the regime of toppled strongman Hosni Mubarak


...The former President-for-Life of Egypt, dumped by popular demand in early 2011...


of playing a role in the protests, Morsi added: "Corrupt money collected during the corrupt era is being paid to thugs so that they attack state institutions, but the revolution will go on."

"We will not be lenient in implementing the law firmly against those who disobey it," he vowed.

In remarks carried by the official MENA news agency earlier on Friday, Morsi said: "No one can stop our march forward... I am performing my duty to please God and the nation and I take decisions after I consult with everyone."

Morsi delivered his Cairo speech as protesters set fire to

Moslem Brüderbund

offices across the country and amid rival rallies and

festivities

.

The offices of the Freedom and Justice Party (FJP), the

Moslem Brüderbund

's political arm, were torched in the canal cities of Ismailiya and Port Saeed.

A branch office of the Islamist party was set on fire in Alexandria and protesters were heading to the group's main office in the Mediterranean city's Sidi Gaber neighborhood, security officials said.

"The situation in Alexandria is tense and security forces are eager to exercise self-restraint and maintain security and protect vital establishments," General Abdelmawgud Lutfi, head of Alexandria security, said in a statement.
Posted by: Fred || 11/24/2012 00:00 || Comments || Link || E-Mail|| [6459 views] Top|| File under: Arab Spring
The Grand Turk
Turkey Swaps Gold for Iranian Gas
ISTANBUL—Turkey on Friday acknowledged that a surge in its gold exports this year is related to payments for imports of Iranian natural gas, shedding light on Ankara's role in breaching U.S.-led sanctions against Tehran.

The continuing trade deal offers the most striking example of how Iran is using creative ways to sidestep Western sanctions over its disputed nuclear program, which have largely frozen it out of the global banking system.

Tehran has sought alternative means of payment for energy exports—its main foreign currency earner and economic lifeblood—including renminbi and rupees, as well as gold, in an attempt to skirt international sanctions and pay for its soaring food costs.

Analysts cautioned that although the trade with Iran wasn't illegal, Ankara wanted to keep details out of the public eye for fear of raising the ire of Washington, which is leading the international push against Tehran for its alleged push to develop nuclear weapons.

Turkey sold $6.4 billion of gold to Iran in the first nine months of this year, up from just $54 million in 2011, according to official data, tripling Ankara's exports to its eastern neighbor.
Posted by: Anguper Hupomosing9418 || 11/24/2012 02:47 || Comments || Link || E-Mail|| [6470 views] Top|| File under:
India-Pakistan
Data gleaned from SIM card found at twin blasts site
[Dawn] All contact details and text messages, even the deleted ones, were retrieved on Thursday from a subscriber identity module (SIM) found at the

scene of the crime

of the twin blasts in Orangi Town.

While the forensic division of police also deciphered the identification number of the SIM and passed on all the information to an inquiry officer of the case, the name of the subscriber remains to be ascertained.

"We have analysed and retrieved all the contacts and deleted messages from the (SIM) card in the 'digital forensic lab' recently commissioned in the Bloody Karachi


...formerly the capital of Pakistain, now merely its most important port and financial center. It may be the largest city in the world, with a population of 18 million, most of whom hate each other and many of whom are armed and dangerous...


office of Forensic Division," said AIG Forensic Division SSP Munir Sheikh while speaking to Dawn.

"We have been able to find out that no call had been made from the SIM nor any call had been received on it," the officer added.

"The identification number (i.e) SIM number has also been deciphered, we have handed over all the gleaned information to the inquiry officer of the case," SSP Sheikh said.

A team of the forensic division had collected the SIM card and a cellphone from the

scene of the crime

on Wednesday night and brought it to the lab for an examination.

The officer said the name of the person who had subscribed the SIM had not been ascertained so far, citing that it was yet to be seen if it belonged to any person involved in the twin blasts.

Posted by: Fred || 11/24/2012 00:00 || Comments || Link || E-Mail|| [6461 views] Top|| File under: Govt of Pakistan
Taliban, elders join hands against 'criminals' in N. Waziristan
[Dawn] The local Taliban and elders of Uthmanzai tribe have formed a joint lashkar to take action against those elements, who are involved in

murder

s, kidnappings and attacks on security forces.


The 100 men strong lashkar was formed at a jirga held at Anghar Kallay near Miranshah
... headquarters of al-Qaeda in Pakistain and likely location of Ayman al-Zawahiri. The Haqqani network has established a ministate in centered on the town with courts, tax offices and lots of madrassas...
here on Thursday. The jirga was attended by Taliban and Uthmanzai elders.

Local

Taliban capo

Hafiz Gul Bahadur, Maulvi Gul Ramazan, Malik Nasrullah Khan, Malik Misal Khan and others addressed the jirga.

They said that peace agreement inked with the government was still intact. They also urged security forces not to violate the peace agreement inked with the tribal people.

"Kidnappers,

forces of Evil

and those involved in attacks on security forces should leave North
Wazoo Agency immediately," the jirga decided unanimously. The lashkar would patrol markets and other public places in Miranshah and its adjacent areas.

The jirga authorised the lashkar to launch an action against criminals, kidnappers,

hit man

s and those, who were attacking security forces.

Sources said that the decision was taken keeping in view the growing incidents of kidnappings, and killing of tribal elders and attacks on security forces during the past few weeks.

Recently, two tribal elders -- Malik Mashar Khan and Malik Noor Din Darpakhel -- were targeted killed. Besides, a military tank was destroyed in a roadside

kaboom

on Sunday last. A newspaper hawker, Omar Daraz, was also kidnapped in the area.

The elders asked the administration to allow the lashkar to man the checkposts along with security personnel.

Hafiz Gul Bahadur asked political administration not to misuse Frontier Crimes Regulation and stop bombing of civilian targets. "The political administration should not misuse its powers as we are aware of our responsibilities under the FCR," he said.

Later, the jirga members headed by Malik Nasrullah Khan and Maulvi Gul Ramazan, called on Political Agent Siraj Ahmad Khan and apprised him of the decisions taken at the joint jirga.

The political agent appreciated the decisions of the jirga and urged the elders to play their role in lifting ban on polio


...Poliomyelitis is a disease caused by infection with the poliovirus. Between 1840 and the 1950s, polio was a worldwide epidemic. Since the development of polio vaccines the disease has been largely wiped out in the civilized world. However, since the vaccine is known to make Moslem pee-pees shrink and renders females sterile, bookish, and unsubmissive it is not widely used by the turban and automatic weapons set...


vaccination in the area.

Taliban had banned polio vaccination in the area that deprived thousands of children of immunisation during the last few months. Taliban say that they will allow vaccination in the area if drone attacks are stopped.

The jirga also discussed the issue of suspension of electricity to North Waziristan Agency and demanded of the administration to allow the joint lashkar to take action against Bakakhel tribe for disrupting the power supply.

Power supply to North Waziristan was suspended on Thursday when people of B

Power supply to North Waziristan was suspended on Thursday when people of Bakakhel tribe hooked the 132,000kv transmission line with a chain.

akakhel tribe hooked the 132,000kv transmission line with a chain. The power suspension paralysed life in the tribal agency.

The jirga elders said that few

gunnies

of Bakakhel tribe had disconnected the electricity supply while Bannu administration failed to take action against them.

The elders threatened that the tribal lashkar could take up arms against the Bakakhels but they were waiting for the administration to initiate action in that regard. They held the Bannu administration responsible for the power crisis in North Waziristan Agency.

Posted by: Fred || 11/24/2012 00:00 || Comments || Link || E-Mail|| [6466 views] Top|| File under: al-Qaeda in Pakistan
Jamming cell phones will not stop us: Taliban spokesman
[Dawn] A

front man

for the Pak Taliban has claimed that suspending mobile phone services in the country will not hold back the

bad turban

group from carrying out its activities.

Tehrik-e-Taliban Pakistain (TTP)

front man

Ehsanullah Ehsan, speaking on the telephone to a Dawn.com correspondent from Qazi's guesthouse an undisclosed location, claimed the banned group does not carry out bombings using cellular phones as detonators.

"We do not carry out bombings through mobile phones," said the Taliban

front man

.

The

bad turban

group's claim came on a day of cellular service suspension in several parts of the country, with the interior minister announcing services would be blocked again Saturday morning for the next two days after a few hours of restoration Friday midnight.

Pak authorities say

cut-throats

often detonate bombs using cell phones, with Interior Minister Rehman Malik


Pak politician, Interior Minister under the Gilani government. Malik is a former Federal Investigation Agency (FIA) intelligence officer who rose to head the FIA during Benazir Bhutto's second tenure. Malik was tossed from his FIA job in 1998 after documenting the breath-taking corruption of the Sharif family. By unhappy coincidence Nawaz Sharif became PM at just that moment and Malik moved to London one step ahead of the button men. He had to give up the interior ministry job because he held dual Brit citizenship.


claiming earlier today that 90 per cent of the bombs set off by

cut-throats

in Pakistain have been detonated using mobile phones.

"The Taliban can not be stopped by jamming mobile phone services. We would achieve our targets in any case," said Ehsan, accusing Malik of blocking cellular services for "his own personal business interests".

Posted by: Fred || 11/24/2012 00:00 || Comments || Link || E-Mail|| [6461 views] Top|| File under: TTP
Medical report says bomber 13 to 14 years old
[Dawn] An anti-terrorism court on Thursday directed the local police to keep a would-be

jacket wallah

in safe custody after his medical examination suggested that he was around 13 to 14 years old.


They must have counted his growth rings.

An official source told Dawn that the court had also taken notice of the non-production of another suspect, Jehangir, who was also placed in durance vile
Into the paddy wagon wit' yez!
along with the bomber, on Nov 20, but the local police have so far not made public his arrest.

He said that the court, presided over by Ibrahim Khan, has sought explanation from the Beautiful Downtown Peshawar


...capital of Khyber Pakhtunkhwa (formerly known as the North-West Frontier Province), administrative and economic hub for the Federally Administered Tribal Areas of Pakistan. Peshawar is situated near the eastern end of the Khyber Pass, convenient to the Pak-Afghan border. Peshawar has evolved into one of Pakistan's most ethnically and linguistically diverse cities, which means lots of gunfire.


police chief as to why the suspect, who was shown on different television channels, has not been Medical report says bomber 13 to 14 years old produced before the court despite passage of over two days. Under the Constitution of Pakistain and Code of Criminal Procedure an arrested suspect has to be produced before the court within 24 hours of his arrest failing which he is considered to be in illegal confinement.

The would-be bomber, Bilal, a day earlier was referred to the Lady Reading Hospital by the ATC with the direction that his medical examination should be conducted so as to ascertain his age.

The suspect was again produced on Thursday amid strict security before the ATC situated on the first floor of the Old Judicial Complex. The police also presented his medical examination report according to which he is around 13 to 14 years of age.

Posted by: Fred || 11/24/2012 00:00 || Comments || Link || E-Mail|| [6460 views] Top|| File under: TTP
Israel-Palestine-Jordan
Hamas No. 2 Rejects Gaza Arms Halt
[Ynet] The No. 2 in

Hamas, always the voice of sweet reason,

has told The

News Agency that Dare Not be Named

that the Islamic

bad turban

group won't stop making weapons in

Gazoo

or smuggling them to the territory.

Moussa Abu Marzouk's comments Saturday pointed to the major obstacles facing Egyptian-mediated talks between Israel and the Islamists on a new border deal for Hamas-ruled

Gazoo

.
Posted by: trailing wife || 11/24/2012 12:42 || Comments || Link || E-Mail|| [6480 views] Top|| File under: Hamas
Arafat exhumation scheduled on Tuesday
Palestinian officials said the body of Palestinian leader Yasser Arafat is to be exhumed on Tuesday. The body is to undergo tests to find out whether his death resulted from poisoning.

According to Arafat's medical records, he had a stroke resulting from a blood disorder. But France started a murder inquiry in August after Swiss experts working with a documentary crew found radioactive polonium-210 on Arafat's personal effects.

The chief investigator Taufik al Tirawi said they had recently asked the Russians to join in the investigation because of their "historical relationship" with Moscow. It appears the Palestinians do not fully trust France and Switzerland when it comes to determining whether their former leader was murdered.

While most Palestinians are sure Arafat was murdered, there are serious questions about the validity of testing for polonium poisoning eight years after his death. The half-life of polonium is less than five months.

Once the body is taken from the tomb inside the stone-clad mausoleum, scientists from France, Switzerland and Russia will each take samples. The experts will then take these samples to their respective countries to be tested for Polonium 210 and possibly other lethal substances. Arafat's body will be reburied the same day with military honors.
Posted by: ryuge || 11/24/2012 05:38 || Comments || Link || E-Mail|| [6465 views] Top|| File under:
Southeast Asia
Myanmar Blames Rohingya Militants for Border Attack
[An Nahar] Myanmar authorities on Friday accused a Rohingya

krazed killer

group of carrying out an attack that left one dead and three people missing -- including a soldier -- near the Bangladesh border.

The incident in Rakhine State, where scores have died in two rounds of communal unrest between Rohingya

Mohammedan

s and Buddhists, took place on November 6 as the soldier and civilian engineers inspected a border fence near Maungdaw.

"One of the civilian staff was killed. We assume he was shot in the back when he tried to run away," presidential office

front man

Zaw Htay said.

There has been no news on the whereabouts of the missing trio despite Bangladeshi border guards joining the hunt.

He said the authorities were blaming the RSO (Rohingya Solidarity Organization) "which is illegally moving across the border. But we cannot say exactly yet."

Tip-offs and bullet cases found at scene indicated the group carried out the attack, he added, without providing further details.

The U.S. State Department has described the RSO as a Bangladesh-based

krazed killer

group that has conducted attacks in the border area since tens of thousands of

Mohammedan

s fled Rakhine to the neighboring country after a Myanmar's military crackdown in the early 1990s.

Two major outbreaks of violence in Rakhine since June this year have left 180 dead and more than 110,000, most of them the

Mohammedan

Rohingya, crammed into makeshift camps.

Posted by: Fred || 11/24/2012 00:00 || Comments || Link || E-Mail|| [6463 views] Top|| File under:
Syria-Lebanon-Iran
Syria Says Turkey Request for Missiles 'New Act of Provocation'
[An Nahar] Turkey's request to NATO


...the North Atlantic Treaty Organization. A collection of multinational and multilingual and multicultural armed forces, all of differing capabilities, working toward a common goal by pulling in different directions...


for Patriot missiles is "a new act of provocation," Syrian state television


... and if you can't believe state television who can you believe?


quoted a foreign ministry official it did not name as saying on Friday.

Turkey turned to its NATO partners earlier this week to request the deployment of surface-to-air Patriot missiles to protect its troubled border with Syria.

In its first reaction to Turkey's request, the Syrian foreign ministry accused Ankara of causing "tension and destruction."

"Syria holds (Turkish Prime Minister Recep Tayyip) Erdogan responsible for the militarization of the situation at the border between Syria and Turkey, and the increase of tension and destruction to the detriment of the Syrian and Turkish peoples," the official said.

Posted by: Fred || 11/24/2012 00:00 || Comments || Link || E-Mail|| [6473 views] Top|| File under: Govt of Syria
Iran: Turkey's Patriot Request 'Complicates' Syria Conflict
[An Nahar] Turkey's request to site Patriot missiles on its border with Syria only "complicates" the conflict in the Arab country, Iran's foreign ministry said on Friday.

"Not only does it not help resolve the situation in Syria but it will also aggravate and complicate the situation," ministry

front man

Ramin Mehmanparast said, quoted on state television.


... and if you can't believe state television who can you believe?


"The insistence (of certain countries) to resolve the Syrian crisis through military means is the main cause of tensions and threats in the region," he said.

Turkey turned to its NATO


...the North Atlantic Treaty Organization. Originally it was a mutual defense pact directed against an expansionist Soviet Union. In later years it evolved into a mechanism for picking the American pocket while criticizing the cut of the American pants...


partners earlier this week to request the deployment of surface-to-air Patriot missiles to protect its troubled border with Syria, which is engulfed in a civil war that has cost some 40,000 lives.

Russian Foreign Minister Sergei Lavrov warned on Friday that such a deployment may create a temptation to use the weapons and spark a "very serious armed conflict" involving NATO.

Posted by: Fred || 11/24/2012 00:00 || Comments || Link || E-Mail|| [6465 views] Top|| File under: Govt of Iran
Who's in the News
32
[untagged]
6
TTP
4
Muslim Brotherhood
3
Arab Spring
2
Taliban
2
Lashkar e-Jhangvi
2
Govt of Syria
2
Govt of Pakistan
2
Jamaat-e-Islami
1
al-Qaeda in Pakistan
1
Boko Haram
1
Govt of Iran
1
Hamas
Bookmark
E-Mail Me
The Classics
The O Club
Rantburg Store
The Bloids
The Never-ending Story
Thugburg
Gulf War I
The Way We Were
Bio
Merry-Go-Blog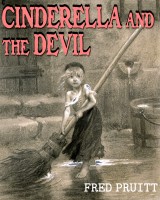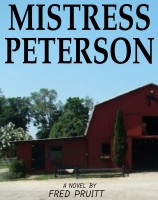 On Sale now!


A multi-volume chronology and reference guide set detailing three years of the Mexican Drug War between 2010 and 2012.

Rantburg.com and borderlandbeat.com correspondent and author Chris Covert presents his first non-fiction work detailing the drug and gang related violence in Mexico.

Chris gives us Mexican press dispatches of drug and gang war violence over three years, presented in a multi volume set intended to chronicle the death, violence and mayhem which has dominated Mexico for six years.
Click here for more information


Meet the Mods
In no particular order...


Steve White
Seafarious
Pappy
lotp
Scooter McGruder
john frum
tu3031
badanov
sherry
ryuge
GolfBravoUSMC
Bright Pebbles
trailing wife
Gloria
Fred
Besoeker
Glenmore
Frank G
3dc
Skidmark
Alaska Paul



Better than the average link...



Rantburg was assembled from recycled algorithms in the United States of America. No trees were destroyed in the production of this weblog. We did hurt some, though. Sorry.
54.91.62.236

Help keep the Burg running! Paypal: