Africa North
No evidence found of Al Qaeda role in Libya attack
The assault on the U.S. diplomatic mission in Benghazi last month appears to have been an opportunistic attack rather than a long-planned operation, and intelligence agencies have found no evidence that it was ordered by Al Qaeda, according to U.S. officials and witnesses interviewed in Libya.

The circumstances of the Sept. 11 attack have become a matter of heated political debate, with

President B.O.

and Republican nominee Willard Mitt Romney


...former governor of Massachussetts, currently the Publican nominee for president. He is the son of the former governor of Michigan, George Romney, who himself ran for president after saving American Motors from failure, though not permanently. Romney has a record as a successful businessman, heading Bain Capital, and he rescued the 2002 Winter Olympics from the midst of bribery and mismanagement scandals. More to the point, he isn't President B.O...


clashing in their debate Tuesday about when Obama termed the assault an act of terrorism. But the emerging picture painted by intelligence officials and witnesses differs from the assertions of both sides.

Republicans have zeroed in on possible Al Qaeda ties to the Sept. 11 attack that killed Ambassador J. Christopher Stevens and three other Americans, and have criticized the

B.O. regime

for not saying early on that it was an act of terrorism. But after five weeks of investigation, U.S. intelligence agencies say they have found no evidence of Al Qaeda participation.

The attack was "carried out following a minimum amount of planning," said a U.S. intelligence official, who, like others, spoke on condition of anonymity to discuss a matter still under investigation. "The attackers exhibited a high degree of disorganization. Some joined the attack in progress, some did not have weapons and others just seemed interested in looting."

A second U.S. official added, "There isn't any intelligence that the attackers pre-planned their assault days or weeks in advance." Most of the evidence so far suggests that "the attackers launched their assault opportunistically after they learned about the violence at the U.S. Embassy in Cairo" earlier that day, the official said.
Posted by: Fred || 10/20/2012 12:31 || Comments || Link || [336085 views] Top|| File under:
Arab Spring: Ennahdha opposer lynched
h/t Gates of Vienna


The political tension which has shaken Tunisia in the past few months had a tragic epilogue yesterday in Tataouine, a southern city badly hit by the economic crisis, where the regional coordinator of Nidaa Tounis, a new party which staunchly opposes Ennahdha, died after being beat up. The colleagues of the victim, Lofti Naguedh, called his death a 'political assassination' by members of the ruling religious party.
Naguedh died at a local hospital. An interior ministry spokesperson said he died of heart failure but pictures taken of him after the incident show a badly bruised body. According to sources at the Tataouine hospital quoted by the website Tunisie Numerique, Lofti Naguedh died from internal bleeding.

Regardless of the actual cause of death, Nagued was savagely beaten up: his face appears swollen and badly bruised all over in the pictures. His neck also shows signs of strangulation.

The attack occurred yesterday morning during a demonstration in Tatauoine. The event was one of many organized by Ennahdha in the country in support of its government and for the ousting of former regime members. According to interior minister spokesman Khaled Tarrouch many members of society took part in the demonstration although eye witnesses said most participants were Ennahdha activists together with, for the first time, supporters of Ettakatol and Congress for the Republic, the other two parties in the 'troika ' government.

When the demonstrators arrived in front of the regional farmers and fishermen union of which Naguedh was secretary, a brawl ensued in which fire bombs were used. Police reportedly only intervened after Naguedh had already been badly beaten up after he had attempted to flee. The high official of Nidaa Tounis died shortly after being taken to hospital by car.

Clashes caused a dozen wounded, some of them in critical condition.
Any comments Mrs Secretary?
Posted by: g(r)omgoru || 10/20/2012 09:27 || Comments || Link || [336072 views] Top|| File under:
Leaders to Discuss Logistics of Reconquering North Mali
[An Nahar] African and European leaders will meet in Bamako on Friday to work on the logistics of reconquering Mali's desert north from armed Islamists.

The summit comes a week after the United Nations


...a formerly good idea gone bad...


Security Council passed a resolution giving West African nations 45 days to lay out details for a military intervention.

The vast region the size of

La Belle France

fell under control of radical Islamist groups in the chaos that followed a March coup in the country that was once considered one of Africa's most stable democracies.

Concerned that the area could become the same type of haven for al-Qaeda Islamists that Afghanistan was a decade ago, Mali's neighbors and the West are keen to drive the

snuffies

out.

In the months that they have been in control of the region, the Islamists have imposed their version of sharia law, arresting unveiled women, stoning to death unmarried couples and amputating the limbs of suspected thieves, according to residents and rights groups.

They have also destroyed ancient

Moslem

shrines that have been revered for centuries and are classified as World Heritage Sites, but which the

snuffies

consider blasphemous.

The West African regional bloc ECOWAS has said that it could send up to 3,000 troops to recapture the area.

Posted by: Fred || 10/20/2012 00:00 || Comments || Link || [336068 views] Top|| File under: Ansar Dine
Britain
Sharia courts 'as consensual as rape', House of Lords told
MUSLIM women in Britain are being forced to "live in fear" because of the spread of unofficial and unregulated sharia courts enforcing Islamic rules, the House of Lords was told. Rulings by informal religious "councils" and tribunals are sometimes no more "consensual" than rape, peers were told.

The warnings came in the first ever full Parliamentary debate on the subject in the UK.

Baroness Cox, the independent peer and Third World campaigner, last year tabled a private member's bill in the Lords setting out plans to rein in a network of unofficial self-styled "courts" which apply Islamic principles.

One study estimated that there are around 85 Sharia bodies operating in Britain, although there is no official estimate. They include legally recognised arbitration tribunals, set up primarily to resolve financial disputes using Islamic legal principles but which have taken on a wider range of cases.

There is also a network of informal Sharia "councils", often operating out of mosques, dealing with religious divorces and even child custody matters in line with Islamic teaching.

The bill, which had its first full debate yesterday, would make it a criminal offence for such bodies to style themselves as courts or those chairing them to pose as judges. It would also limit the activities of arbitration tribunals and explicitly require them to uphold equality laws including women's rights
Posted by: tipper || 10/20/2012 07:23 || Comments || Link || [336070 views] Top|| File under:
China-Japan-Koreas
N. Korea Vows Military Strike against South
[An Nahar] The
North Korean army threatened Friday to carry out a "merciless military strike" against South Korea next week, in a serious escalation of cross-border tensions.

The Korean People's Army (KPA) vowed to initiate the strike if a group of North Korean defectors now living in the South went ahead with plans to scatter propaganda leaflets next Monday from balloons floated over the border.

"The moment a minor movement for the scattering is captured... a merciless military strike by the Western Front will be put into practice without warning," the KPA said in a statement carried on the official Korean Central News Agency.

Residents in and around the area where the activists plan to launch their balloons should "evacuate in anticipation of possible damage", the statement said.

"The surrounding area will become targets of direct firing of the KPA," the statement said, adding: "The KPA never makes empty talk."

A group of North Korean defectors plan to carry out the leafleting exercise on October 22 at 11:30 am (0230 GMT) at the border near the town of Paju, around 60 kilometers (35 miles) north of Seoul.

Such exercises are relatively common and North Korea has threatened action in the past, but Friday's statement was unusually strong with its specific naming of the time and location, coupled with the evacuation warning.

Posted by: Fred || 10/20/2012 00:00 || Comments || Link || [336086 views] Top|| File under: Commies
Home Front: WoT
CIA seeks expansion in drone fleet
[Pak Daily Times] The CIA is urging the White House to approve significant expansion of its fleet of armed drones that the agency uses to target suspected

bad boy

targets, according to The Washington Post on Friday.

A report in the newspaper said the move would extend the spy service's decade-long transformation into a paramilitary force. The report, which cites unnamed US officials, says the proposal by the Central Intelligence Agency Director David H Petraeus would bolster the agency's ability to sustain its campaigns of lethal strikes in Pakistain and Yemen. If approved, the CIA could add as many as 10 drones, the officials said, to an inventory that has ranged between 30 and 35 over the past few years, The Post said.

"The outcome has broad implications for counterterrorism policy and whether the CIA gradually returns to an organization focused mainly on gathering intelligence, or remains a central player in the

assassination

of terrorism suspects abroad," the newspaper noted. A White House panel, known as the Counterterrorism Security Group, headed by

President B.O.

's counterterrorism adviser, John O Brennan, is evaluating the proposal.

Posted by: Fred || 10/20/2012 00:00 || Comments || Link || [336073 views] Top|| File under:
Nafis: Conflicting images emerge in US
[Bangla Daily Star] At the Missouri college where Quazi Mohammad Rezwanul Ahsan Nafis enrolled, a classmate said he often remarked that true

Mohammedan

s don't believe in violence.

That image seemed startlingly at odds with the Bangladesh native's arrest in an FBI sting this week on charges of trying to blow up the Federal Reserve Bank in New York with what he thought was a 1,000-pound

car boom

.

"I can't imagine being more shocked about somebody doing something like this," said Jim Dow, a 54-year-old Army veteran who rode home from class with Nafis twice a week. "I didn't just meet this kid a couple of times. We talked quite a bit. ... And this doesn't seem to be in character."

Nafis, who at the time of his arrest Wednesday was working as a busboy at a restaurant in Manhattan, was locked away
You have the right to remain silent...
without bail. His attorney has not commented on the case, but in other instances where undercover agents and sting operations were used, lawyers have argued entrapment.

Police Commissioner Raymond Kelly, whose department had a role in the arrest as a member of a joint federal-state terrorism


... any action taken by a non-Moslem state that constrains the violent impulses of Moslems or their allies ...


task force, said the entrapment argument rarely prevails.

"You have to be otherwise not disposed to do a crime," Kelly said. "And if it's your intent to do a crime, and somehow there are means made available, then generally speaking, the entrapment defence does not succeed."

Posted by: Fred || 10/20/2012 00:00 || Comments || Link || [336071 views] Top|| File under: al-Qaeda
US urged to give access to Nafis
[Bangla Daily Star] The government sought a diplomat's access to Quazi Mohammad Rezwanul Ahsan Nafis, incarcerated
Please don't kill me!
in the US in connection with plotting an attack on the Federal Reserve Bank, said an official of the Bangladesh embassy there.

The request was made to the US government during a meeting between the Bangladesh embassy officials and US State Department personnel last night.

The embassy sources said the State Department officials confirmed that Nafis was a Bangladesh national and they also handed over a photocopy of Nafis' passport and the statement of the case filed against him.

Nafis was placed in durance vile
Book 'im, Mahmoud!
in New York on Wednesday in a sting operation. He had allegedly attempted to blow up the Federal Reserve Bank in New York.

Posted by: Fred || 10/20/2012 00:00 || Comments || Link || [336070 views] Top|| File under: al-Qaeda
India-Pakistan
Stop meddling in politics Pakistan top court tells army
In a rare challenge to Pakistain's powerful generals, the country's Supreme Court yesterday ruled that the military should stop interfering in politics.

It was a landmark ruling from the Supreme Court 16 years after retired air marshal Asghar Khan filed a case, accusing the Inter-Services Intelligence (ISI) agency of doling out money to a group of politicians.

Chief Supreme Court Judge Iftikhar Chaudhry said military intelligence agencies must stay away from politics.

"Such organizations have no role to play in the political activities/politics, for formulation or destabilisation of political governments," he said in the ruling.

"Nor can they facilitate or show favour to a political party or group of political parties or politicians individually in any manner which may lead to his or her success."

It is not clear whether the decision would reduce the military's vast power.

Pakistain has had three bloodless military coups in its history and been ruled by four military rulers.

The late former president Ghulam Ishaq Khan, retired army chief Aslam Baig and retired ISI chief Asad Durrani "acted in violation of the constitution by facilitating a group of politicians and political parties", chief justice Iftikhar Muhammad Chaudhry said.

In unusually strong language, it went on to say: "Their acts have brought a bad name to Pakistain and its armed forces as well as secret agencies."

Posted by: Fred || 10/20/2012 00:00 || Comments || Link || [336066 views] Top|| File under: Govt of Pakistan
Asghar letter reveals tainted politicians, sums received
[Pak Daily Times] Air Marshal Asghar Khan on June 16, 1996, wrote a letter to former chief justice of Pakistain Sajjad Ali Shah which contained the names of politicians who received money in 1990.

Some of the people on the list and the money they received is as follows:
Nawaz Sharif


... served two non-consecutive terms as prime minister, heads the Pakistain Moslem League (Nawaz). Noted for his spectacular corruption, the 1998 Pak nuclear test, border war with India, and for being tossed by General Musharraf...


, Rs 3.5 million; Mir Afzal Khan, Rs10 million; Lt Gen Rafaqat, Rs 5.6 million for distribution among journalists; Abida Hussain, Rs 1 million; Jamat-e-Islami Rs 5 million; Altaf Hussain Qureshi, Rs500,000; Ghulam Mustafa Jatoi, Rs 5 million (Sindh); Jam Sadiq, Rs 5 million (Sindh); Muhammad Khan Junejo, Rs 250,000 (Sindh); Pir Pagara Rs 2 million (Sindh); Maulana Salahuddin, Rs 300,000 (Sindh); different small groups in Sindh Rs 5.4 million and Humayun Marri Rs 1.5 million (Balochistan



...the Pak province bordering Kandahar and Uruzgun provinces in Afghanistan and Sistan Baluchistan in Iran. Its native Baloch propulation is being displaced by Pashtuns and Punjabis and they aren't happy about it...


). The letter also contained the names of Bazenjo and Kakar tribes.

Younis Habib Habib, Mehran Bank's chief executive, in March 2012 had informed newsmen that MQM chief Altaf Hussain was given Rs 20 million, PML-N chief Nawaz Sharif Rs3.5 million and his brother Shahbaz Sharif was given Rs 2.5 million. The court in March 2012 also took notice of a news item that the ruling Pakistain People's Party withdrew Rs 270 million from the secret fund of the Intelligence Bureau for pushing its agenda in Punjab in 2009 but it did not mention this case in the short order.

Posted by: Fred || 10/20/2012 00:00 || Comments || Link || [336068 views] Top|| File under: Govt of Pakistan
Pakistan divided over how to deal with terrorist threat
[Pak Daily Times] Despite the outrage over the Taliban's shooting of teenage activist Malala Yousafzai, Pakistain's government has failed to gather enough support for a military operation against the

hard boyz

believed to be behind the attack, Voice of America reports.


Voice of America evinces no surprise at this.

The political divisions in the country over what to do with

Death Eaters

living within its borders remain as strong as ever despite the national shock over the attack, the report notes, adding that

politicians

continue to squabble over what to do about the Talibs behind the attack.

The VoA referred to the ruling Pakistain People's Party's attempt this week to table a resolution in parliament that referred to a military operation in
Wazoo. Opposition party leaders and the head of Jamaat Ulema-e-Islam


...Assembly of Islamic Clergy, or JUI, is a Pak Deobandi (Hanafi) political party. There are two main branches, one led by Maulana Fazlur Rahman, and one led by Maulana Samiul Haq. Fazl is active in Pak politix and Sami spends more time running his madrassah. Both branches sponsor branches of the Taliban, though with plausible deniability...


-Fazl chief
Maulana Fazlur Rehman
Deobandi holy man, known as Mullah Diesel during the war against the Soviets, his sympathies for the Taliban have never been tempered by honesty ...
shot the idea down. PML-N representative Saddiqul Farooq said his party refused to back the move because such an operation now would displace millions and push the

hard boyz

to more violence.

"We have to deal with this issue with reason, not with military might, military might will be part of that reasonable formula -- that if by presenting them very acceptable positive and constructive conditions, if they don't come to terms, then we can use force," VoA quotes Farooq. He says the presence of international forces in Afghanistan and the Pak government's position as an official ally of the US is inciting attacks on Pak soil. Once the US and coalition troops leave Afghanistan, the Pakistain Taliban will no longer have a reason to attack, he asserts.

The report quotes analyst Ayesha Siddiqa as saying that despite the shock of the attack on Malala there is no agreement between the government and the opposition on a consensus to fight the

turban

s. What resulted, she says, is not much more than political melodrama. "What is not happening here, is people coming together and saying, whatever the source of violence, we have to put an end to it. We have to put an end to sacrificing our soldiers, our children, our men and women. That is not happening," Siddiqa is reported as saying. So far, Interior Minister Rehman Malik


Pak politician, Interior Minister under the Gilani government. Malik is a former Federal Investigation Agency (FIA) intelligence officer who rose to head the FIA during Benazir Bhutto's second tenure. Malik was tossed from his FIA job in 1998 after documenting the breath-taking corruption of the Sharif family. By unhappy coincidence Nawaz Sharif became PM at just that moment and Malik moved to London one step ahead of the button men. He had to give up the interior ministry job because he held dual Brit citizenship.


has announced a $1 million bounty for the Taliban

front man

Ehsanullah Ehsan, who announced the Taliban was responsible for the attack on Malala.
Posted by: Fred || 10/20/2012 00:00 || Comments || Link || [336073 views] Top|| File under: Govt of Pakistan
Malala back on her feet
[Bangla Daily Star] Malala Yousafzai, the Pak schoolgirl shot in the head by the Taliban, has been able to stand with help for the first time, doctors treating her at a British hospital said yesterday.

She is unable to talk because a breathing tube has been inserted into her windpipe but she can communicate by writing, said Dave Rosser, the medical director at the Queen Elizabeth Hospital in Birmingham, central England.

Despite the news of Malala's progress, he warned that she is "not out of the woods yet", her doctors' chief concern being an infection in the bullet track through her head.

Malala was shot on a school bus in the former Taliban stronghold of the Swat

...a valley and an administrative district in the Khyber Pakhtunkhwa Province of Pakistain, located 99 mi from Islamabad. It is inhabited mostly by Pashto speakers. The place has gone steadily downhill since the days when Babe Ruth was the Sultan of Swat...
valley on October 9 as a punishment for campaigning for the right of girls to an education, in an attack which outraged the world.

On Monday she was flown in an air ambulance from Pakistain to Birmingham,

Britannia

's second city, where she is being cared for in the hospital that treats British soldiers seriously

maimed

in

kaboom

s and shootings in Afghanistan.

Posted by: Fred || 10/20/2012 00:00 || Comments || Link || [336069 views] Top|| File under: TTP
Israel-Palestine-Jordan
Israel navy stops Gaza-bound boat
The Israeli navy has intercepted a boat of pro-Palestinian activists trying to break the blockade of the Gaza Strip.

The Finnish-flagged Estelle left Naples on 7 October with some 20 people of eight different nationalities aboard.

Israel imposed the blockade after the Islamist group Hamas seized control of the coastal sliver in 2007.

An IDF spokesperson confirmed the navy had boarded the ship and that no-one had been injured, but provided few further details. The boat was boarded 30 nautical miles off the coast of Gaza, activists said, and was then being taken to the Israeli port of Ashdod.

The Estelle, which is reportedly carrying a cargo including cement and medical supplies, is the latest vessel to try and break the Gaza blockade.

It comes two years after nine Turkish activists were killed in an Israeli navy raid on the Mavi Marmara, one of a flotilla of ships attempting to break the blockade.

Palestinians say Israel's blockade of the Gaza Strip amounts to collective punishment to residents of the densely populated strip of land along the Mediterranean coast. Israel says the blockade aims to stop the supply of arms or other items for military use, and to put pressure on the Hamas administration.
Posted by: tipper || 10/20/2012 07:10 || Comments || Link || [336069 views] Top|| File under:
Syria-Lebanon-Iran
White House Battles NYT Over Iran Nuclear Report
With the presidential election potentially riding on Monday's foreign policy debate, the White House is denying a New York Times report that the Obama administration has for the first time agreed to one-on-one talks with Iran over its nuclear program. .


National Security Council spokesman Tommy Vietor said in a statement that the White House is open to talking one-on-one with Iran to find a diplomatic settlement to the impasse over Tehran's reported pursuit of nuclear weapons, but there's no agreement now to meet.

"It's not true that the United States and Iran have agreed to one-on-one talks or any meeting after the American elections," the statement said. "We continue to work with the P-5 (five permanent members of the U.N. Security Council) on a diplomatic solution and have said from the outset that we would be prepared to meet bilaterally."

The Iranian nuclear threat has been a recurring theme in the presidential campaign with GOP presidential nominee Mitt Romney accusing President Barack Obama of being weak on Iran.

The New York Times cited Obama administration officials on Saturday as saying that the agreement "in principle" was the result of intense, secret exchanges between the two countries that date back to the beginning of President Obama's presidency.

The report is almost certain to be a topic of discussion at Monday's third and final presidential debate dealing with foreign policy in Boca Raton, Fla., according to political analysts, who tell Newsmax that the race was already likely to come down to a referendum on the president's foreign policy.

Republican strategist Bradley A. Blakeman tells Newsmax that if true, the U.S.-Iranian negotiations marks another stain on Obama's foreign policy record and runs counter to Israel's position concerning one-on-one negotiations.

"This tells me that Iran would like nothing better than to have another four years of Barack Obama," he said. By entering into negotations with the U.S., Iran would potentially gain more time to "continue through with their aim for a nuclear weapon and to continue their mischief in the region," he said.

The Times' article noted that some U.S. officials have expressed similar concerns and that Iranian officials have also sought to broaden the discussion to include the Syrian uprising and other issues.

"We've always seen the nuclear issue as independent," an unnamed administration official told the Times. "We're not going to allow them to draw a linkage."

It was unclear how Prime Minister Benjamin Netanyahu reacted to the report, but in his Sept. 27 speech to the U.N., Netanyahu warned that Iran will have enough enriched uranium to make a nuclear bomb by next summer.

He called on the world to draw a clear "red line" to stop Iran and he referred to a diagram showing the progress Iran has made, adding that "Nothing could imperil the world more than a nuclear-armed Iran."

Netanyahu has repeatedly argued that time is running out to stop the Islamic Republic from becoming a nuclear power and the threat of force must be seriously considered.

Vietor said Saturday that Obama has made clear that he will prevent Iran from getting a nuclear weapon and will do whatever's necessary to prevent that from happening. Vietor said Iran must come in line with its obligations or face increased pressure.

"The onus is on the Iranians to do so, otherwise they will continue to face crippling sanctions and increased pressure," Vietor's statement said.

Despite unprecedented global penalties, Iran's nuclear program is advancing. Western nations fear the Islamic republic is determined to develop nuclear weapons and fundamentally reshape the balance of power in the Middle East. That would pose a grave threat to Israel. Iran says its program is for peaceful energy and research purposes.

Obama has said he'll prevent Iran from acquiring nuclear weapons. He hopes sanctions alongside negotiations can get Iran to halt uranium enrichment. But the strategy hasn't worked yet. Obama holds out the threat of military action as a last resort

Posted by: Au Auric || 10/20/2012 21:07 || Comments || Link || [336074 views] Top|| File under:
Lebanon cabinet to quit as protests over Beirut bomb mount
The crisis in

Leb

following the

liquidation

of Beirut's top police official appeared to be deepening as the prime minister, Najib Mikati, announced his cabinet would resign as soon as a caretaker national unity government could be formed.

General Wissam al-Hassan was one of 10 people killed and more than a hundred

maimed

on Friday after a

car boom

went kaboom! in a cramped middle-class Christian neighbourhood in central Beirut. The

kaboom

rocked the Sassine Square area just after 3pm, leaving windows shattered and broken glass littering the streets.

The killing of Hassan has followed months of rising tension as

Leb

has been drawn ever deeper into the conflict in neighbouring Syria – whose government has been blamed for the murder.

Hassan was a key investigator for the Special Tribunal for

Leb

(STL), the international investigation into the 2005

liquidation

of another former prime minister, Rafiq Hariri, and several other bombings that the Lebanese street has blamed on the Syrian president, Bashir al-Assad.

Tensions between the pro-Syrian government and an opposition that is openly backing the rebels in Syria's 18-month civil war have steadily risen over the past year and the death of Hassan, a Sunni, left supporters around the country calling for a national strike and retaliatory violence against the Shia

beturbanned goon

group Hezbollah and its allies in the government. Hezbollah denied that it was behind the blast.

Gangs of angry protesters

erupted into the streets

on Friday night, blocking roads, burning tyres and calling on the government to resign. As protesters demanded justice and

Dire Revenge™

, Hezbollah and its allies began deploying their

gunnies

to the streets to protect Shia neighbourhoods from

Dire Revenge™

attacks by infuriated Sunnis.

Immediately after Hassan's

liquidation

, the ruling coalition, led by Hezbollah, announced that it would block any attempt to transfer jurisdiction over the investigation into the

car boom

ing to the STL, a move that prompted Mikati to announce that his cabinet would resign as soon as a caretaker national unity government could be formed.

Posted by: Fred || 10/20/2012 12:24 || Comments || Link || [336070 views] Top|| File under:
Peace Envoy Brahimi Arrives in Damascus
[An Nahar] U.N. and Arab League


...an organization of Arabic-speaking states with 22 member countries and four observers. The League tries to achieve Arab consensus on issues, which usually leaves them doing nothing but a bit of grimacing and mustache cursing...


envoy Lakhdar Brahimi arrived on Friday in Damascus


...The place where Pencilneck hangs his brass hat...


as he bids to secure a ceasefire in Syria's 19-month conflict, an AFP journalist said.

Brahimi was received at Damascus airport by Syria's deputy Foreign Minister, Faisal Muqdad, and was scheduled to meet Foreign Minister Walid Muallem on Saturday.

Brahimi will also meet
Hereditary President-for-Life Bashir Pencilneck al-Assad


Horror of Homs...


"very, very soon,"

front man

Ahmad Fawzi told AFP on Thursday.

The veteran Algerian diplomat has called for a ceasefire during the four-day

Moslem

holiday of Eid al-Adha that begins October 26.

He arrived in Syria following a regional tour to countries that play influential roles in the crisis -- Egypt, Turkey, Soddy Arabia


...a kingdom taking up the bulk of the Arabian peninsula. Its primary economic activity involves exporting oil and soaking Islamic rubes on the annual hajj pilgrimage. The country supports a large number of princes in whatcha might call princely splendor. When the oil runs out the rest of the world is going to kick sand in their national face...


, Iran, Iraq,

Leb

and Jordan.

On Thursday the envoy stressed that a temporary ceasefire in Syria could for the basis for a real truce in the war-torn country, where more than 34,000 people have been killed since March last year.

"If the ceasefire is implemented, we can build on it and make it a real truce as well as the start of a political process that would help the Syrians solve their problems and rebuild their country," Brahimi said in Amman.

But he also warned: "If the Syrian crisis continues, it will not remain inside Syria. It will affect the entire region."
Posted by: Fred || 10/20/2012 00:00 || Comments || Link || [336070 views] Top|| File under: Govt of Syria
Annan: Iran Would Accept Democratic Syria
[An Nahar] Former U.N. secretary general Kofi Annan

...Ghanaian diplomat who served as the seventh and so far the worst Secretary-General of the UN. Annan and the UN were the co-recipients of the 2001 Nobel Peace Prize for something or other that probably sounded good at the time. In December 2004, reports surfaced that Kofi's son Kojo received payments from the Swiss company Cotecna, which had won a lucrative contract under the UN Oil-for-Food Program. Kofi Annan called for an investigation to look into the allegations, which stirred up the expected cesspool but couldn't seem to come up with enough evidence to indict Kofi himself, or even Kojo...
said Thursday that Iran has told him it would accept the fall of Syrian ally Bashir al-Assad if the conflict-torn country holds elections.

Annan, who served until August as the U.N.-Arab League


...an organization of Arabic-speaking states with 22 member countries and four observers. The League tries to achieve Arab consensus on issues, which usually leaves them doing nothing but a bit of grimacing and mustache cursing...


special envoy on Syria, renewed his call for a peaceful solution to the crisis and warned that foreign weapons were only fueling a conflict said to have claimed more than 34,000 lives.

Speaking on a visit to Washington, Annan said that he sensed support for a democratic solution in Syria when he visited Tehran in July and met with three top Iranian officials, including President
Mahmoud Short Round Ahmadinejad.

"They all had the same message when I pushed them -- that... we accept that Assad may have to go, but the Syrian people should be allowed to decide through elections, even if it's organized under U.N. authority," Annan said.

"One choice phrase they gave me is that 'democracy is a solution, democracy is the answer in Syria,'" Annan said at the Brookings Institution, a think tank.

Annan said the Iranian leaders did not limit calls for democracy to Syria but also made clear they would push for a similar path in Bahrain, a U.S.-allied monarchy that has put down protests against its Shiite majority.

Iran, which is led by Shiite

holy men

,


... and describes itself as a democracy...


is Assad's main regional ally and has criticized Western and Arab pressure on his regime, led by the Alawite sect. But Iran has denied U.S. charges that it has shipped arms to Syria.

Posted by: Fred || 10/20/2012 00:00 || Comments || Link || [336065 views] Top|| File under: Govt of Iran
Hizbullah on al-Hasan Murder: Ugly Crime and Vicious Attempt to Undermine Stability
Hizbullah on Friday described the

liquidation

of Brig. Gen. Wissam al-Hasan, chief of the Intelligence Bureau of the Internal Security Forces, as an "ugly crime" and an "vicious attempt to undermine stability and national unity."

In a statement, the party "strongly" condemned "the abominable crime that targeted Brig. Gen. Wissam al-Hasan."

Hizbullah called on security and judicial authorities to "exert utmost efforts to unveil the circumstances of the crime, identify the perpetrators and bring them to justice."

In an earlier statement, the party condemned the bombing that targeted the Beirut district of Ashrafiyeh.

"Hizbullah was greatly shocked by this tragic terrorist crime that hit al-Ashrafiyeh area and killed and

maimed

dozens of people," said the statement.

The party called on all Lebanese parties, political forces and citizens to close ranks to foil any conspiracy against the security of the country and the safety of its citizens.

Posted by: Fred || 10/20/2012 00:00 || Comments || Link || [336069 views] Top|| File under: Hezbollah
Syria Condemns 'Terrorist, Cowardly' Blast in Beirut
[An Nahar] Syria condemned on Friday the

car boom

ing that left eight people dead and 78 others

maimed

in the Beirut district of Ashrafiyeh, describing it as a cowardly terrorist act, state news agency SANA reported. Syrian Information Minister Omran al-Zohbi was quoted as saying "these sort of terrorist, cowardly attacks are unjustifiable wherever they occur."
Posted by: Fred || 10/20/2012 00:00 || Comments || Link || [336068 views] Top|| File under: Govt of Syria
Jumblat: Crime Bears Signature of Bashar and His Gang
[An Nahar] Progressive Socialist Party leader MP Walid Wally Jumblat
...
Druze politician, head of the Progressive Socialist Party, who's been on every side in Leb at least four times. He'll sell you his friends for a dollar, but family comes higher because of shipping and handling...
on Friday accused Syrian Hereditary President-for-Life Bashir Pencilneck al-Assad


Lord of the Baath...


of ordering the

liquidation

of Brig. Gen. Wissam al-Hasan, chief of the Intelligence Bureau of the Internal Security Forces, warning that "we must not accuse anyone in

Leb

because we would be implementing what Bashar wants."

"I openly accuse Bashir al-Assad and his regime of killing Wissam al-Hasan," Jumblat said.

"Bashir al-Assad does not care about material damage or loss of life in

Leb

and we must confront politically," he told the Al-Jazeera

... an Arab news network headquartered in Qatar, notorious for carrying al-Qaeda press releases. The name means the Peninsula, as in the Arabian Peninsula. In recent years it has settled in to become slightly less biased than MSNBC, in about the same category as BBC or CBS...
satellite TV network.

In another interview with LBCI television, Jumblat said: "The crime bears the signature of Bashar and Bashar's gang and is aimed at taking

Dire Revenge™

on one of the most prominent struggle figures in

Leb

."

"It's a severe blow but we won't be scared," Jumblat vowed.

The Druze leader warned that "it is important not to engage in internal confrontations so that we don't give Bashar the excuse."

"He does not care as he is killing an entire population," Jumblat noted.

He said there is a "Syrian intelligence apparatus" that still has its roots in

Leb

and "there is more than one Michel Samaha in the country."

Posted by: Fred || 10/20/2012 00:00 || Comments || Link || [336066 views] Top|| File under: Govt of Syria
Hariri: I Accuse Bashar Hafez Assad of Assassinating Brig. Gen. Wissam al-Hasan
[An Nahar] Former Prime Minister Saad Hariri
Second son of Rafik Hariri, the Leb PM who was assassinated in 2005. He has was prime minister in his own right from 2009 through early 2011. He was born in Riyadh to an Iraqi mother and graduated from Georgetown University. He managed his father's business interests in Riyadh until his father's

liquidation

. When his father died he inherited a fortune of some $4.1 billion, which won't do him much good if Hizbullah has him bumped off, too.
on Friday accused Syrian
Hereditary President-for-Life Bashir Pencilneck al-Assad


Scourge of Qusayr...


of ordering the

liquidation

of Brig. Gen. Wissam al-Hasan, chief of the Intelligence Bureau of the Internal Security Forces, condemning the deadly bombing that hit the Ashrafiyeh district in Beirut as a "cowardly terrorist attack against all of

Leb

and all the Lebanese people."

"I accuse Bashar Hafez Assad of assassinating Brig. Gen. Wissam al-Hasan," said Hariri.

He described al-Hasan as "the guarantor of the security of the Lebanese."

In a statement he issued before news broke out that Hasan was among those killed by the blast, Hariri expressed his condolences to the families of the victims, demanding that the concerned authorities act with "utmost determination and speed to protect the citizens."

"The cowardly terrorist attack which targeted Ashrafiyeh today is an attack against all of

Leb

and all the Lebanese people. It is a cowardly act against the country's stability and security," he said in a statement.

"As I extend my sincerest condolences to the families of the

deaders

and my sincerest feelings of solidarity to the families of the

maimed

and all the people of Ashrafiyeh and Beirut, I demand that the concerned authorities act with utmost determination and speed, and exercise their duty to protect the citizens, their lives and belongings and to strike with an iron fist all those who try to tamper with

Leb

's stability and security," he added.
Posted by: Fred || 10/20/2012 00:00 || Comments || Link || [336069 views] Top|| File under: Govt of Syria
Who's in the News
37
[untagged]
8
Govt of Syria
3
Govt of Pakistan
3
al-Qaeda in Arabia
3
al-Shabaab
2
TTP
2
al-Qaeda
1
Boko Haram
1
Commies
1
Govt of Iran
1
Arab Spring
1
Ansar Dine
1
Hezbollah
1
Jundullah
1
Lashkar e-Taiba
1
Muslim Brotherhood
1
Narcos
1
al-Qaeda in Iraq
Bookmark
E-Mail Me
The Classics
The O Club
Rantburg Store
The Bloids
The Never-ending Story
Thugburg
Gulf War I
The Way We Were
Bio
Merry-Go-Blog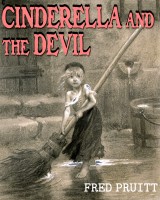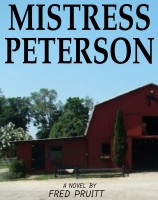 On Sale now!


A multi-volume chronology and reference guide set detailing three years of the Mexican Drug War between 2010 and 2012.

Rantburg.com and borderlandbeat.com correspondent and author Chris Covert presents his first non-fiction work detailing the drug and gang related violence in Mexico.

Chris gives us Mexican press dispatches of drug and gang war violence over three years, presented in a multi volume set intended to chronicle the death, violence and mayhem which has dominated Mexico for six years.
Click here for more information


Meet the Mods
In no particular order...


Steve White
Seafarious
tu3031
badanov
sherry
ryuge
GolfBravoUSMC
Bright Pebbles
trailing wife
Gloria
Fred
Besoeker
Glenmore
Frank G
3dc
Skidmark



Better than the average link...



Rantburg was assembled from recycled algorithms in the United States of America. No trees were destroyed in the production of this weblog. We did hurt some, though. Sorry.
35.175.107.142

Help keep the Burg running! Paypal: