Afghanistan
Afghanistan will work to make peace with Taliban: FM
[Dawn]
Afghanistan will work "vigorously" to seek peace with Taliban

Death Eater

s, Afghan Foreign Minister Zalmai Rassoul vowed Wednesday at the launch of new body set up to steer ties with the US.

US Secretary of State
Hillary Clinton
... sometimes described as For a good time at 3 a.m. call Hillary and at other times as Mrs. Bill, never as Another William Jennings Bryan ...
also vowed the United States would stand by Afghanistan as it seeks to emerge from decades of war, even after all US and NATO


...the North Atlantic Treaty Organization. A collection of multinational and multilingual and multicultural armed forces, all of differing capabilities, working toward a common goal by pulling in different directions...


combat troops have left the country by late 2014.

"We know that difficult days lie ahead. But despite the challenges, the United States is committed to the people of Afghanistan and we have made progress together that too often is overlooked," she said.

"The United States has made an enduring commitment to Afghanistan that was forged in sacrifice," she said, adding the US has "invested a great deal in Afghanistan" pointing to the more than 2,000 US troops who have died there.

"Now as partners we look to the future," Clinton added at the launch of a new bilateral commission set up "to guide the relationship between Afghanistan and the United States, as we move to the next phase of our relationship."

Posted by: Fred || 10/04/2012 00:00 || Comments || Link || E-Mail|| [6490 views] Top|| File under: Taliban
Africa North
Sensitive U.S. files were abandoned in Libya Consulate
[USA Today] Sensitive documents were left behind in the remains of the U.S. Consulate in Libya and some may have been stolen in the chaotic aftermath, The Washington Post reports from Benghazi.

Documents a Post

news hound

found scattered on the floor today included weapons collection, personnel records of Libyan security contractors, emergency evacuation procedures and the travel schedule of Ambassador Christopher Stevens, who died with three others when the Consulate was attacked and burned Sept. 11. None were marked classified, but State Department officials who were shown copies of the documents asked that they not be published.

Last month, CNN discovered a copy of Steven's personal journal and broadcast details.
Posted by: Fred || 10/04/2012 00:00 || Comments || Link || E-Mail|| [6519 views] Top|| File under: al-Qaeda in North Africa
Report: U.S. Tracking Libya Consulate Attackers
[An Nahar]
The U.S. military and intelligence agencies are compiling detailed dossiers on those believed to have attacked the U.S. consulate in Libya ahead of possible retaliation, the New York Times


...which still proudly displays Walter Duranty's Pulitzer prize...


reported.

Citing U.S. officials, the Times reported late Tuesday that the top-secret Joint Special Operations Command (JSOC) was collecting information on the deadly attack last month that killed a U.S. ambassador and three other Americans.

U.S. President Barack Obama
On this Memorial Day, as our nation honors its unbroken line of fallen heroes -- and I see many of them in the audience here today...
has vowed to bring those behind the attack to justice, but has faced mounting criticism as officials have struggled to explain how it happened and who was behind it.

The Times said the information now being compiled could be used to launch drone strikes or commando raids against suspects, but that no decision has yet been taken on any potential target.

"They are putting together information on where these individuals live, who their family members and their associates are, and their entire pattern of life," the Times quoted an American official as saying.

The September 11 attack came just weeks before the November 6 presidential election, in which Obama hopes to secure a second term.

The president has touted his foreign policy achievements, especially the killing of the late Osama bin Laden


... who has left the building...


in May 2011, but has faced accusations of lax security at the consulate in the eastern Libyan city of Benghazi.

Posted by: Fred || 10/04/2012 00:00 || Comments || Link || E-Mail|| [6481 views] Top|| File under: al-Qaeda
Arabia
Bahrain frees female activist
MANAMA: Bahraini authorities released rights activist Zainab Al-Khawaja from prison yesterday after she served a two-month jail term for destroying government property, her lawyer told AFP.

"Zainab is free and she is home with her family," Mohammed Al-Jishi said adding that she was supposed to be released yesterday, when her two-month sentence came to an end. He said she was released "after orders from the attorney general."

Zainab, daughter of prominent activist Abdulhadi Al-Khawaja who is serving a life sentence for plotting against the state, was arrested while protesting on Aug. 2. She was sentenced to two months in prison for destroying property belonging to the Ministry of Interior, said Jishi.

In May she was released after serving a one month jail term for attacking a policewoman at a demonstration. She has also paid a 200 dinars ($530) fine for having insulted a police officer.

According to Jishi, Zainab will have to return to court today to face charges of "illegal assembly" that date back to February.
Posted by: Steve White || 10/04/2012 00:09 || Comments || Link || E-Mail|| [6486 views] Top|| File under:
Kuwaiti govt calls for Parliament dissolution
But I think we all saw this coming...

KUWAIT: Kuwait's Cabinet has asked the country's ruler to consider dissolving Parliament, state news agency KUNA reported yesterday, in a widely expected bid to clear the way for a new election and end months of political deadlock.

Kuwait has been unable to hold a parliamentary session for several months after its Constitutional Court effectively dissolved the opposition-dominated assembly which was elected in February, basing its decision on a technicality.

The ruling in June reinstated the previous Parliament, originally elected in 2009 and which contained more government supporters, but the body has not been able to convene due to a boycott by lawmakers.

"A draft decree to dissolve the 2009 parliament was submitted to the emir ... because it was not possible to hold sessions of the National Assembly due to a lack of quorum," Information Minister Sheikh Mohammad Al-Mubarak Al-Sabah said, according to KUNA.

The 2009 pro-government Parliament was dissolved in December after youth-led street protests and allegations of corruption against some of its members but was reinstated by the constitutional court in a June 20 ruling.

Emir Sheikh Sabah Al-Ahmad Al-Sabah is expected to issue a decree dissolving Parliament today which would pave the way to hold fresh elections within 60 days, according to the constitution.
Posted by: Steve White || 10/04/2012 00:06 || Comments || Link || E-Mail|| [6491 views] Top|| File under:
Yemen Separatists to Boycott National Dialogue
[An Nahar] A Yemeni alliance of groups that want independence for the south of the country said in a statement Wednesday that they will boycott next month's national dialogue proposed by the government in Sanaa.


They want to have their own failed state. Then Hadramout can break off and they'll have three failed states.


The Southern Movement "refuses to take part in the national dialogue conference" which will be held in mid-November, the umbrella group said in a statement concluding its three-day conference held in Aden, the capital of the formerly independent South Yemen.

It called instead for a forum that takes place "under international supervision and aims at restoring the former (independent) southern state," that lasted until 1990, the group said in the statement after the conference ended Tuesday.

The national dialogue is to take place based on the Gulf-brokered and U.N.-backed power transfer deal by which former strongman President-for-Life Ali Abdullah Saleh


... Saleh initially took power as a strongman of North Yemen in 1977, when disco was in flower, but he didn't invite Donna Summer to the inauguration and Blondie couldn't make it...


officially stepped down in February, following a year-long uprising against his rule.

It is seen as a critical phase in Yemen's transition process where all parties, including the opposition, the separatists, the youth and the northern rebels are expected to come together and agree on a new constitution and on presidential and parliamentary elections.

The dialogue will kick-off "in mid-November and will last six months," President Abdrabuh Mansour Hadi said late in September, in remarks published on the official Saba news agency.
Posted by: Fred || 10/04/2012 00:00 || Comments || Link || E-Mail|| [6480 views] Top|| File under: Arab Spring
The Grand Turk
Turkey's parliament authorises military action in Syria
Turkey's parliament has authorised troops to launch cross-border action against Syria, following Syria's deadly shelling of a Turkish town.

The bill, passed by 320 to 129, also permits strikes against Syrian targets.

But Deputy Prime Minister Besir Atalay insisted this was a deterrent and not a mandate for war.

Turkey has been firing at targets inside Syria since Wednesday's shelling of the town of Akcakale, which killed two women and three children.

Ankara's military response marks the first time it has fired into Syria during the 18-month-long unrest there.
Posted by: tipper || 10/04/2012 09:02 || Comments || Link || E-Mail|| [6510 views] Top|| File under:
India-Pakistan
No special police unit investigating sectarian killings
[Dawn]
At least 24 people were

bumped off

in the city on sectarian grounds in September, but the police force seems to be unmoved over the bloodletting and by treating the matter as routine.

The cases of sectarian killings are being dealt by the

cop shoppe

in whose jurisdiction killing takes place and no special branch of the police force has been dealing with them, police officials have told Dawn.

"The

coppers

at

cop shoppe

s are not skilled enough to tackle the routine cases, let alone detecting organised crime of sectarian killings," remarked a senior investigator while requesting anonymity. "The crime investigation department (CID) essentially mandated to probe the sectarian killings, seems to be busy in other assignments these days."

While the CID was supposed to look after cases pertaining to terrorism and sectarian killing, the more recently constituted Special Investigation Unit (SIU) was mandated to investigate cases of extortion, police killings and bank heists.

Similarly, Anti-Violent Crime Cell and Anti-Car Lifting Cell were supposed to probe kidnapping cases for ransom and vehicular crime respectively.

During its heydays in the early 2000s the CID, whose model was adopted from Punjab where it was pioneered, did conduct successful investigations into sectarian murders. However,


the man who has no enemies isn't anybody and has never done anything...


now its role seems to have reduced to providing technical assistance to the

cop shoppe

s for solving the sectarian killings.

"We are not investigating the cases of sectarian killings since we are short of manpower," said SP Investigation CID Mazhar Mashwani.

"The investigations are carried out by the

cop shoppe

s themselves under the supervision of the SP Investigation of the range.

We only provide technical assistance when required."

The SP Investigations have been recently posted in the three police ranges only after serious lapses and apathy were witnessed in the investigations of the routine cases.

The separate investigation branch of the police was done away with when the Police Order 2002 was replaced by Police Act of 1861, hence the additional station house officers of the

cop shoppe

s are supposed to handle sectarian cases as well with the routine, said the officials.
Posted by: Fred || 10/04/2012 00:00 || Comments || Link || E-Mail|| [6485 views] Top|| File under: Govt of Pakistan
Tribesmen assail use of force in Fata
[Dawn] The leaders of Pakistain Tehrik-e-Insaf
...a political party in Pakistan. PTI was founded by former Pakistani cricket captain and philanthropist Imran Khan. The party's slogan is Justice, Humanity and Self Esteem, each of which is open to widely divergent interpretations....
(PTI) belonging to tribal areas have demanded of the government to end military operations in Fata and take concrete steps to stop drone attacks.

The PTI leaders including Iqbal Afridi of

Khyber Agency

, Gul Zafar of Bajaur Agency, aka Turban Central

...Smallest of the agencies in FATA. The Agency administration is located in Khar. Bajaur is inhabited almost exclusively by Tarkani Pashtuns, which are divided into multiple bickering subtribes. Its 52 km border border with Afghanistan's Kunar Province makes it of strategic importance to Pakistain's strategic depth...
, Daud of
Mohmand Agency


... Named for the Mohmand clan of the Sarban Pahstuns, a truculent, quarrelsome lot. In Pakistain, the Mohmands infest their eponymous Agency, metastasizing as far as the plains of Peshawar, Charsadda, and Mardan. Mohmands are also scattered throughout Pakistan in urban areas including Karachi, Lahore, and Quetta. In Afghanistan they are mainly found in Nangarhar and Kunar...


and Nazar Nawaz told a

presser

here on Tuesday that government should utilise peaceful means for establishment of peace in tribal areas.

They alleged that rulers were least bothered to minimise miseries of tribal people. "Tribal people are deliberately kept backward by imposing unjust military operations and US secrete drone attacks on them," said Mr Afridi.

He said that the government failed to take any practical step to stop extrajudicial killings, drone attacks and military operations in Fata. He said that use of force was not a solution to the issue.

The PTI leader said that a sincere leadership could address the tribal issue as government did nothing to resolve problems of

rustics

. He said that the proposed march of PTI to

Wazoo

would play important role in establishment of peace in the region.

Posted by: Fred || 10/04/2012 00:00 || Comments || Link || E-Mail|| [6487 views] Top|| File under: Govt of Pakistan
Asghar Khan petition: Defence ministry says no political cell operating in ISI
[Dawn]
During the hearing of a petition filed by Tehrik-e-Istiqlal chief Air Martial (retd) Asghar Khan in the Supreme Court pertaining to the distribution of money among politicians by the Inter-Services Intelligence (ISI), the defence ministry in its reply stated that no political cell was operating in the ISI, DawnNews reported.

A three-judge bench, headed by Chief Justice Iftikhar Muhammad Chaudhry, has been hearing the 1996 petition filed by Khan who had accused the ISI of financing politicians in the 1990 elections by dishing out Rs140 million to create the Islami Jamhoori Ittehad (IJI) and prevent Benazir Bhutto


... 11th Prime Minister of Pakistain in two non-consecutive terms from 1988 until 1990 and 1993 until 1996. She was the daughter of Zulfikar Ali Bhutto, founder of the Pakistain People's Party, who was murdered at the instigation of General Ayub Khan. She was murdered in her turn by person or persons unknown while campaigning in late 2007. Suspects include, to note just a few, Baitullah Mehsud, General Pervez Musharraf, the ISI, al-Qaeda in Pakistain, and her husband, Asif Ali Zardari, who shows remarkably little curiosity about who done her in...


's PPP from winning the polls. The petition was based on an affidavit of former ISI chief Lt-Gen (retd) Asad Durrani.

During the hearing, the ministry submitted its reply saying no political cell was operating in the ISI.

Upon which, Chief Justice Iftikhar remarked that a letter submitted before the court on June 26, 1997 had stated that a political cell was functioning within the ISI.

The court subsequently directed Commander Shahbaz, the official representing the ministry, to submit the reply after it had been signed.

Shahbaz told the court that the ministry had confirmed the information with the intelligence agency before submitting its response.

Expressing its displeasure over the absence of Interior Secretary K.M. Siddiq Akbar, the bench issued summons for both the interior and defence secretaries.

Posted by: Fred || 10/04/2012 00:00 || Comments || Link || E-Mail|| [6490 views] Top|| File under: Govt of Pakistan
Israel-Palestine-Jordan
Hamas 'Regrets' Syria Criticism of Meshaal
The

Hamas, always the voice of sweet reason,

movement in

Gazoo

expressed "deep regret" on Wednesday over a commentary aired by Syrian state television


... and if you can't believe state television who can you believe?


that criticized the group's leader Khaled Meshaal.

The remarks, broadcast on Syrian state television


... and if you can't believe state television who can you believe?


on Tuesday night, came after Meshaal attended a conference on Sunday of Turkey's ruling Justice and Development party, which has been a staunch of the Syrian opposition.

"We in the Hamas movement express our deep regret over the attacks and insults carried by Syrian state television


... and if you can't believe state television who can you believe?


against brother Khaled Meshaal, leader of the movement, and against the movement itself," the group said in a statement.

"The Hamas movement is bound to its people and its resistance and its rights, and distances itself from entering into any media polemic," it said.

"It will remain with the Arab and Islamic nation, and with the aspirations of its peoples for freedom, dignity and democracy."

The unprecedented Syrian television diatribe against Meshaal, delivered by a news presenter, accused him of having "sold out the Paleostinian resistance" and "forgotten Jerusalem" in exchange for "promises of normalization with the Zionist enemy and the U.S. administration."

"Syria is content to have been abandoned by those who sold the resistance out for power," the presenter said, recalling that Damascus
...The City of Jasmin is the oldest continuously-inhabited city in the world. It has not always been inhabited by the same set of fascisti...
had offered Meshaal refuge when other regional powers were not willing to provide him with a base.

Hamas has found itself in an increasingly sensitive position as Syrian rebels battle troops loyal to
Hereditary President-for-Life Bashir Pencilneck al-Assad


Before going into the family business Pencilneck was an eye doctor...


Syrian members of the

Moslem Brüderbund

movement, from which Hamas sprung, were among the first to participate when protests erupted against Assad's rule in March last year.

As peaceful demonstrations turned into all-out war between armed rebels and the regime, Hamas quietly moved its offices from Syria, evacuating most of its members, while publicly denying it had shifted its headquarters.

It tried to walk a careful line, expressing support for the Syrian people, while declining to publicly criticize the Assad regime, once one of its strongest allies.

But in Turkey on Sunday, Meshaal appeared to offer public support for the uprising.

"We salute the revolution of the Syrian people for freedom and democracy," he said during the meeting of Prime Minister Recep Tayyip Erdogan's Justice and Development party.

"We are with the aspiration of the people for freedom, justice, democracy, dignity and real independence," Meshaal added.

Posted by: Fred || 10/04/2012 00:00 || Comments || Link || E-Mail|| [6476 views] Top|| File under: Hamas
HRW Slams Hamas over 'Torture, Unfair Trials'
[An Nahar] Human Rights Watch


... dedicated to bitching about human rights violations around the world...


on Wednesday accused

Gazoo

's ruling

Hamas, always the voice of sweet reason,

movement of "extensive" rights violations, including torture, warrantless and arbitrary arrests, and unfair trials.

In a report entitled "Abusive System: Criminal Justice in

Gazoo

," the New York-based watchdog alleged that Hamas security services also failed to inform relatives of the whereabouts of detainees, and had set to sit in solemn silence in a dull, dark dock, in a pestilential prison with a life-long lock
Drop the rosco, Muggsy, or you're one with the ages!
and abused lawyers.

"After five years of Hamas rule in

Gazoo

, its criminal justice system reeks of injustice, routinely violates detainees' rights, and grants impunity to abusive security services," HRW's deputy Middle East director Joe Stork said in a statement.

"Hamas should stop the kinds of abuses that Egyptians, Syrians and others in the region have risked their lives to bring to an end."

Spokespeople for Hamas did not immediately respond to requests for comment.

Posted by: Fred || 10/04/2012 00:00 || Comments || Link || E-Mail|| [6490 views] Top|| File under: Hamas
The Entebbe Option - Mark Perry NP National Security
While no one in the current 'empty chair' administration knows whether Israel will strike Iran's nuclear program, America's war planners are preparing for a wide array of potential Israeli military options -- while also trying to limit the chances of the United States being drawn into a potentially bloody conflict in the Persian Gulf.
Posted by: Besoeker || 10/04/2012 10:37 || Comments || Link || E-Mail|| [6501 views] Top|| File under:
Syria says border incidents must be handled "wisely, rationally"
(Xinhua) -- Syrian Information Minister Omran al-Zoubi said Wednesday that when border incidents occur, the concerned countries should deal with them "wisely and rationally."

The minister's remarks came after the tension has gotten seriously high on the Syrian northern frontier with Turkey after artillery shells, reportedly coming from Syria, slammed the Sanliurfa province in southeastern Turkey and killed five Turks.

The Turkish artillery has reportedly fired at Syrian targets after the incident, further raising the already-high tension between the two countries.

After the border incident, Turkey called for an emergency meeting for the NATO


...the North Atlantic Treaty Organization. A collection of multinational and multilingual and multicultural armed forces, all of differing capabilities, working toward a common goal by pulling in different directions...


's National Atlantic Council to discuss the latest event.

Meanwhile,


...back at the the conspirators' cleverly concealed hideout the long-awaited message arrived. They quickly got to work with their decoder rings...


Minister al-Zoubi said Syria is investigating the sources of the mortar attack, renewing calls for respecting the national

illusory sovereignty

of Syria.

"In cases of border incidents, the countries should handle them with wisdom, prudence and responsibility, particularly with the presence of armed terrorist groups that have their own agendas," the minister said.

He pointed out that the Syrian-Turkish borders are sprawling, charging that the borders are being used as smuggling routes for arms and ammunition.

Al-Zoubi also extended Syria's condolences to the families that have lost loved ones after the incident in Turkey.
Posted by: Fred || 10/04/2012 00:00 || Comments || Link || E-Mail|| [6487 views] Top|| File under: Govt of Syria
Who's in the News
25
[untagged]
3
Govt of Pakistan
3
Govt of Syria
2
Govt of Iran
2
al-Qaeda
2
Hamas
2
Hezbollah
1
al-Qaeda in Europe
1
al-Qaeda in Arabia
1
Taliban
1
TTP
1
Arab Spring
1
al-Qaeda in North Africa
Bookmark
E-Mail Me
The Classics
The O Club
Rantburg Store
The Bloids
The Never-ending Story
Thugburg
Gulf War I
The Way We Were
Bio
Merry-Go-Blog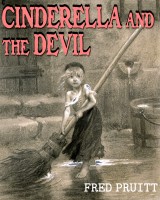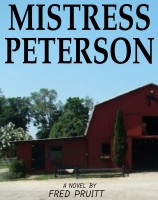 On Sale now!


A multi-volume chronology and reference guide set detailing three years of the Mexican Drug War between 2010 and 2012.

Rantburg.com and borderlandbeat.com correspondent and author Chris Covert presents his first non-fiction work detailing the drug and gang related violence in Mexico.

Chris gives us Mexican press dispatches of drug and gang war violence over three years, presented in a multi volume set intended to chronicle the death, violence and mayhem which has dominated Mexico for six years.
Click here for more information


Meet the Mods
In no particular order...


Steve White
Seafarious
Pappy
lotp
Scooter McGruder
john frum
tu3031
badanov
sherry
ryuge
GolfBravoUSMC
Bright Pebbles
trailing wife
Gloria
Fred
Besoeker
Glenmore
Frank G
3dc
Skidmark
Alaska Paul



Better than the average link...



Rantburg was assembled from recycled algorithms in the United States of America. No trees were destroyed in the production of this weblog. We did hurt some, though. Sorry.
3.238.98.39

Help keep the Burg running! Paypal: