Al Qaeda Concern over Afghan Peace Talks with Taliban
Al Qaeda is rattled by the Taliban's decision to engage in peace talks with the US which is pressuring it to sever ties with other

bad turban

groups, AFP reported.

Times are tough for al-Qaeda because many of its members have been wiped out by drone strikes,


Well done, O Pilots of the Drones!

its finances are evaporating


How did that happen, pray tell?

and its leader, the late Osama bin Laden


... who can now be reached at RFD Boneyard...


, was captured last year, AFP said.


All hail the unknown SEALS!

Al Qaeda now feels increasingly isolated, according to the news agency.

"Al Qaeda blames us. They tell us 'why are you letting us down, as we helped you when you were down?'" AFP cited one unidentified Afghan Taliban official as saying.


Possibly because jihadis are just criminals wrapped up in a psychopathic version of religion? Or perhaps because they are Pashtuns instead of Arabs, and so, lacking the inborn Arab nobility, should be abandoned to their own devices.

"We're not happy with the Doha process," another unidentified source familiar with al-Qaeda's situation told AFP. "We want the war to continue in Afghanistan and Pakistain."


"Bloody wogs -- can't even fight a simple guerilla war without being driven from behind!"
Posted by: trailing wife || 02/22/2012 00:00 || Comments || Link || E-Mail|| [323 views] Top|| File under:
Africa Horn
UK weighs up air strikes against Al-Shabaab
This definitely twitched the SurpriseMeter.

Mounting concern about the twin threats posed by pirates and Islamic insurgents operating in Somalia has led Britain and other EU nations to consider the feasibility of air strikes against their logistical hubs and training camps, the Guardian has been told.

The issue has been rising up the agenda of David Cameron's National Security Council in recent months, reflecting anxiety in the west about piracy, but also the ambitions of some leaders within al-Shabaab, the clan-based movement that is fighting against Somalia's western-backed transitional government.

Though the "war games" remain on the drawing board for now, the disclosure that they have been under serious scrutiny shows the depth of unease about the situation within the British government, which is hosting an international conference on Somalia in London starting on Thursday.

According to sources, the international coalition that has been spearheading the fight against the pirates drew up contingency plans in the summer of 2010, and again last year, for what was termed "over the beach" air strikes against Somali camps. The UK has also considered plans for attacking targets in places where al-Shabaab and the pirates appear to co-exist, particularly in southern Somalia.

But though the military advice is that any attacks would be relatively straightforward, and may only involve small numbers of heavily-armed helicopters flown from warships, planners have also flagged the likelihood that civilians could be caught up in any fighting.
"We don't have the assets in place," said one senior official in Whitehall. "That does not mean we could not get them in the air quickly. You have got to think long and hard. You have got to be absolutely sure [about the targets]."

The official said that a short, sharp strike might "interdict" potential terrorists and pirates, but would not be a solution to either problem in the long term.

Another source added: "There was no political will on this to begin with, but that has been changing. We know where the camps are, where they set up and where they launch from."

Building up Somalia's own security forces and coast guard would be far preferable, but they are far too weak at the moment to be considered for such operations, the source said.

It is believed the British, Dutch, French and Americans would be the most likely to support military action, if the need arose.

The US is already taking great interest in Somalia and has begun missile strikes from unmanned drones against members of al-Shabaab, which is said to have growing links with al-Qaida affiliates in other countries, and is attempting to "export" violence to other countries in Africa.

With words that seemed to echo the reasons for invading Afghanistan, Cameron recently said that Somalia was a "failed state that directly threatens British interests". The head of the British military, General Sir David Richards, also appeared to hint at the potential for military action in a speech shortly before Christmas. "Treating the causes of instability and terrorism at source is better and cheaper than dealing with the consequences, as Somalia's piracy demonstrates," he said.

A new intelligence centre, based in the Seychelles, to help co-ordinate the fight against Somali pirates was announced on Tuesday by William Hague. The foreign secretary said it would "help the international community to target the kingpins of piracy and ensure piracy does not pay."
Posted by: Steve White || 02/22/2012 00:00 || Comments || Link || E-Mail|| [592 views] Top|| File under:
UN Council to increase Somalia force
UNITED NATIONS - The UN Security Council will on Wednesday vote to increase the African peacekeeping force in Somalia to up to 17,000 troops, diplomats said. A resolution to be passed by the 15-nation council will also seek a ban on trade in charcoal from Somalia which is used by Shebab militants to raise money and threatens an environmental crisis in the Horn of Africa state.


Wonder if this has anything to do with all the Somalis in Britain and France causing trouble. The Euros have always been good at looking after themselves first.

The Security Council's vote will come one day before an international conference in London on efforts to ramp up support for Somalia's transitional government and to combat Shebab and other militant groups.

The African Union force in Somalia, AMISOM, currently has a UN-mandated upper limit of 12,000 troops. The AU wants this increased to 17,731 troops and police to step up the battle against Shebab, which was last year forced out of most of Mogadishu and has also lost ground in other areas.

The council resolution, obtained by AFP, agrees to the increase and sets the African troops the task of moving into new areas of Somalia "to take all necessary measures" with Somali security forces "to reduce the threat posed by Shebaab and other armed opposition groups."

AMISOM is made up of troops from Burundi, Uganda and Djibouti but is to take in Kenyan soldiers now fighting in Somalia. The Security Council will appeal to other African countries to send troops.

Somalia's transitional administration has a mandate until August to set up a structure for a permanent government and parliament. But the weak administration has struggled to overcome divisions between rival groups to increase its authority.

Another provisional political deal was signed by rival leaders at the weekend and the United Nations last month reopened its office in Mogadishu. But western nations, which pay most of the cost of AMISOM, believe that the opportunity to make decisive gains against Shebab will close in August if a permanent government is not agreed.

The Security Council resolution stresses that Somalia government and AMISOM forces must move into south and central Somalia "on the basis of clear military objectives integrated into a political strategy."

The Security Council also orders the Somali government to take "necessary measures to prevent the export of charcoal" and for all UN members to halt trade in charcoal from Somalia.

The government already bans charcoal exports from areas it controls. But the trade is thriving in rebel areas and has become a valuable source of revenue for Shebab. Several ships each week are said to leave the Shebab-controlled port of Kismayo. Most head to Gulf states.

But charcoal burning has caused huge damage to the environment. Deforestation has badly hit livestock herding and increased the impact of devastating droughts.
Posted by: Steve White || 02/22/2012 00:00 || Comments || Link || E-Mail|| [321 views] Top|| File under:
Arabia
Carrier power
Khaleej Times gives a first-hand account of flight operations on 
board the USS Abraham Lincoln


Usual reporting, nice pics of Lawn Darts, positive press.
Posted by: Steve White || 02/22/2012 00:00 || Comments || Link || E-Mail|| [415 views] Top|| File under:
Caribbean-Latin America
Hugo has new tumor
Hugo Chavez confirmed Tuesday that he traveled to Cuba for medical tests, where doctors found a new lesion that will require surgery to remove.


He had his soul removed decades ago; this shouldn't be as hard...

"The test in Havana found a lesion in the same spot where the other tumor was removed one year ago," Chavez said on state television.


Ah, local recurrence. Gee, that's tough...

The left-wing Venezuelan president traveled to Cuba over the weekend without notifying the public, fueling speculation about his health. Chavez reappeared on Tuesday, when state television broadcast his visit to the Veneminsk tractor factory in the Venezuelan state of Barinas.

The rumors about Chavez's health began spreading when Nelson Bocaranda, a columnist at Venezuelan daily El Universal, posted an article to his blog and several tweets saying the president's health had deteriorated and he had traveled to Havana to assess whether he needed surgery. Bocaranda based the reporting on unnamed sources in Miami and Cuba.

The report contradicted official accounts of Chavez's health.


Of course it did; Hugo's fine, really, and you yammering peasants had better shut up if you know what's good for you...

The Venezuelan president has undergone four rounds of chemotherapy since his diagnosis in June and he has said since October that he is free of cancer.

Bocaranda added other colorful details. Chavez relies on steroids to maintain his strength and the appearance of good health as the campaign for the Venezuelan presidency against opposition candidate Henrique Capriles heats up, according to Bocaranda, who does not cite sources for the allegation.

Chavez has a team of nine doctors--three from Cuba, one from Venezuela, three from Brazil and two from Spain--who discuss his condition by videochat and could not decide whether to operate, Bocaranda writes.


The more people you involve, the more paralysis you have in what to do. It's as true in medicine as it is in every other endeavor in life.

Due to the allegedly poor state of his health and possibility of surgery, Bocaranda says Chavez's mother, children and siblings traveled to Cuba to be with him.


So as to be closer when Hugo takes his final dive...

Wonder how much money they've transfered out, too.

Venezuelan Minister of Communication Andrés Izarra denied the Bocaranda report on Monday on his Twitter account, calling the writings a "dirty war."Venezuelan state media had denied the rumor.

Before Tuesday, the Venezuelan president had last been seen on Feb. 17 in the state of Vargas, where he said he would use the coming days to prepare for his presidential reelection campaign, according to the Associated Press.


Going to be tough to campaign in Caracas when he's lying on his back in a Cuban hospital with a morphine drip and a foley catheter...

Bocaranda's blog post wasn't the only report of Chavez's supposed deteriorating health to appear over the weekend. Merval Pereira, a columnist with Brazil's O Globo, reported on Friday that Chavez's cancer had metastasized and doctors expected it to spread to his liver. Pereira based the report on unnamed Brazilian doctors who he said had reviewed Chavez's medical records.


Liver mets. Ouch. Those become quite painful when they become large enough to stretch the capsule of the liver.

Brazilian President Dilma Rousseff offered Chavez Brazilian medical assistance in July, but Chavez preferred to seek treatment in Cuba.


I'd bet on the best Brazilian medicine over the best Cuban medicine, but that's just me.

Pereira predicted that Chavez's condition would undermine his reelection campaign. "Since the election is in October, it's likely that toward the end it will be very difficult for him to keep up a competitive campaign against a unified opposition," Pereira writes.


Especially if he's dead by October...

Rumors regarding Chavez's health have swirled since he fell ill over the summer and had a cancerous tumor removed by Cuban doctors in Havana. The Venezuelan leader treats his disease as a state secret.

Posted by: Steve White || 02/22/2012 00:00 || Comments || Link || E-Mail|| [814 views] Top|| File under:
China-Japan-Koreas
Pudgy inspects military unit
SEOUL -- North Korean leader Suet Face Kim Jong-un visited a military unit, a state media outlet reported Tuesday, as it ratchets up propaganda against the South over this week's live-fire drills near the tense western sea border.

Pudgy Kim visited KPA Unit 842 to "acquaint himself with the combat preparations of the unit," the official (North) Korean Central News Agency (KCNA) reported in English.

"The unit could grow to be a-match-for-a hundred combat unit capable of beating back the enemy's surprise attack at one blow," Fat Boy Kim was quoted as saying by the KCNA.

"He clearly indicated important tasks for exerting efforts for combat preparation in the light of the enemy's scenarios for aggression, methods of combat actions and characteristics of arms equipment," the report said, adding Kim gave soldiers binoculars and an automatic rifle as gifts.


Sounds like his Dad could have written that...

Ah, but did he give them rounds of bullet to use in the rifle? Bashing the capitalist running dog aggressors over the head with the rifle stock is a slow and fraught process.
Posted by: Steve White || 02/22/2012 00:00 || Comments || Link || E-Mail|| [393 views] Top|| File under:
N. Korean envoy arrives in China for talks with U.S.
BEIJING/SEOUL, Feb. 21 (Yonhap) -- North Korea's top negotiator arrived in China on Tuesday for talks with his U.S. counterpart as part of diplomatic efforts to resume long-stalled negotiations on ending Pyongyang's nuclear weapons programs.

North Korea's First Vice Foreign Minister Kim Kye-gwan is expected to prepare for the high-level meeting with U.S. envoy on North Korea, Glyn Davies, scheduled for Thursday. Davies is expected to arrive in the Chinese capital on Wednesday.

The third round of bilateral meetings would mark the first contact between the two sides since the December death of North Korean leader Kim Jong-il. It is expected to test whether Kim's youngest son and new leader Kim Jong-un will abandon his country's nuclear programs.

South Korea's deputy chief negotiator to the six-party talks, Cho Hyun-dong, will leave for Beijing on Thursday to coordinate pending issues with Davies, a foreign ministry official in Seoul said.

After the Beijing talks, Davies will also visit South Korea on Saturday to debrief on the outcome of the talks, the official said.
Posted by: Steve White || 02/22/2012 00:00 || Comments || Link || E-Mail|| [463 views] Top|| File under:
Seoul Lawmaker Says More N. Koreans Arrested in China
Chinese police have arrested far more North Korean defectors than was previously known, Liberty Forward Party lawmaker Park Sun-young claimed Tuesday. Park has been vocal in recent days warning that China will repatriate the defectors.

In a telephone interview with the Chosun Ilbo, Park said a total of 34 North Korean defectors were arrested in six groups since early February, and some of them face being sent back to the repressive country. She said the 19 were arrested on Feb. 8, five on Feb. 12, three on Feb. 13, four on Feb. 17, and three on Feb. 18. Intelligence reports say there are others, Park claimed, but she decided to delay disclosure because she had not confirmed the facts.

Asked where her information came from, Park cited "a reliable source who has access to Chinese police." She added, "Based on this information, I was able to confirm their arrests by checking with family members who are already in South Korea."

"I verified personal data of at least one member of each group of defectors who were arrested recently," she said. "I'm also trying to verify another piece of information I got on Monday that North Korean security forces raided the North Korean homes of the arrested defectors."
Posted by: Steve White || 02/22/2012 00:00 || Comments || Link || E-Mail|| [299 views] Top|| File under:
Seoul-Beijing Tension Over Defectors Grows
Tension is growing between Seoul and Beijing over the impending repatriation from China of dozens of North Korean defectors. "We've urged China to send North Korean defectors to a third country of their choice from a humanitarian standpoint and are considering bringing the issue up at the UN Human Rights Council," Foreign Ministry spokesman Cho Byung-jae told reporters Tuesday.

"If they're sent back to the North against their will, the defectors will face danger of execution punishment, and all signatories to the UN Convention Relating to the Status of Refugees and the UN Convention Against Torture and Other Cruel, Inhuman or Degrading Treatment or Punishment must observe principles prohibiting forced repatriation," Cho added.

This was the first public announcement of plans to raise the matter with the UNHRC.

But Chinese Foreign Ministry spokesman Hong Lei the same day brushed aside Seoul's request, saying the North Koreans crossed the border for "economic reasons."

He said they therefore do not qualify as refugees and the issue "does not deserve to be discussed within the UN system." He then repeated the customary formula saying China "is handling the issue in accordance with its domestic law, international law, and humanitarian principles."

Human rights groups are pushing the South Korean government to stop China from sending defectors back, saying there has been a spate of repatriations of refugees arrested in the border areas recently.

Beijing has ignored Seoul's request to confirm how many were arrested. South Korean Ambassador to China Lee Kyu-hyung on Monday said, "We've asked China to confirm facts about North Korean defectors, but it hasn't responded to the request yet."
Posted by: Steve White || 02/22/2012 00:00 || Comments || Link || E-Mail|| [282 views] Top|| File under:
Perv denies any role in Benazir's assassination
LAHORE: Reacting to the interior minister's briefing in the Sindh Assembly on Benazir Bhutto case, former president Pervez Musharraf strongly denied his involvement in the assassination of Pakistan People's Party (PPP) former chairperson Benazir Bhutto, a private TV channel reported on Tuesday.
Talking to the media, Musharraf said that he had informed BB about the threats to her life before the first attack.

"I was not in contact with the slain PPP chairperson after October 18," he said, adding that it was not his duty to provide security to BB. "The United Nations' report on Benazir's killing is baseless," he said.
Posted by: Steve White || 02/22/2012 00:00 || Comments || Link || E-Mail|| [315 views] Top|| File under:
Navy gets two modified P3C aircraft
KARACHI: The second batch of two modified P3C aircraft was inducted into Pakistan Navy fleet in a ceremony at Naval Aviation Base. An Inter-Services Public Relations (ISPR) press release issued on Tuesday said the aircraft modified with latest avionics and sensors are part of US assistance being provided to Pakistan Navy under the Foreign Military Funding (FMF) programme.

"Pakistan Navy is to receive a total of six such aircraft from the US in batches of two each. The first batch was inducted into Pakistan Navy in 2010.
Posted by: Steve White || 02/22/2012 00:00 || Comments || Link || E-Mail|| [286 views] Top|| File under:
Pakistan, India extend nuclear agreement for five years
ISLAMABAD: The Foreign Ministry on Tuesday said Pakistan and India have agreed to extend the validity of the "Agreement on Reducing the Risk from Accidents Relating to Nuclear Weapons" for another five years, with effect from February 21. The agreement was reached during the sixth round of Pakistan-India Expert level talks on Nuclear Confidence Building Measures (CBMs), which were held in Islamabad on December 27, 2011.

Last year, Pakistan and India held two-day talks on conventional and nuclear confidence-building measures (CBMs) in Islamabad. Earlier, nuclear issues were discussed during the Pakistani foreign secretary's visit to India and followed by a trip of Foreign Minister Hina Rabbani Khar.
Posted by: Steve White || 02/22/2012 00:00 || Comments || Link || E-Mail|| [293 views] Top|| File under:
Iraq
Iraq to approve new Saudi ambassador
BAGHDAD - Iraq will approve the nomination of a non-resident Saudi ambassador, the Iraqi foreign minister said Tuesday, terming it a positive sign for the normalisation of ties between the two countries.

Saudi Arabia has not had an ambassador to Iraq since 1990, the year now-executed dictator Saddam Hussein invaded Kuwait.

"We will accept and we certainly welcome" the presentation of "the Saudi ambassador in Amman's credentials as non-resident ambassador" to Iraq, Foreign Minister Hoshyar Zebari told AFP. It is "a very positive sign ... for the normalisation of relations" between Iraq and Saudi Arabia, he said.

"Iraq's response accepting this request will be quick," Prime Minister Nuri al-Maliki's spokesman Ali Mussawi told AFP.

"The Iraqi government welcomes this step, and we consider it a first step, and we are waiting for more steps," such as "the appointment of a resident ambassador in the country," he said.

A Saudi official told AFP on Monday that the kingdom had nominated its ambassador in Jordan as the non-resident ambassador in Iraq. "We presented today the nomination of the ambassador of the Kingdom for Jordan as the non-resident ambassador in Iraq," the official told AFP.
Posted by: Steve White || 02/22/2012 00:00 || Comments || Link || E-Mail|| [293 views] Top|| File under:
Syria-Lebanon-Iran
Iran, IAEA talk
And talk, and talk, and talk...

TEHRAN - Iran and the International Atomic Energy Agency whose officials wound up a two-day visit to Tehran on Tuesday are to hold further negotiations, the country's delegate to the UN watchdog said.

"The second round of discussions between Iran and the IAEA on bilateral cooperation finished an hour ago in Tehran ... These negotiations will continue in the future," Ali Asghar Soltanieh said, quoted by ISNA news agency.
Posted by: Steve White || 02/22/2012 00:00 || Comments || Link || E-Mail|| [408 views] Top|| File under:
Russia proposes sending UN envoy to Syria
MOSCOW: Russia on Tuesday urged the United Nations to send a special envoy to Syria to help coordinate security issues and the delivery of humanitarian assistance. Russia's Foreign Ministry said on Twitter Tuesday that it's proposing that the UN Security Council ask the UN Secretary General to send the envoy.


That should keep Pencilneck in power for another month...

On Monday Russia's UN Ambassador Vitaly Churkin said the world body should help solve humanitarian issues in Syria, after Damascus allowed the Red Thingy Cross to bring humanitarian aid to some regions.

Russia and China have vetoed two Security Council resolutions backing Arab League plans aimed at ending the conflict and condemning President Bashar Assad's crackdown on protests that killed 5,400 in 2011 alone, according to the UN Hundreds more have been killed since, activist groups say.

Syria is Russia's last remaining ally in the Middle East. Moscow has maintained close ties with Damascus since the Cold War, when Syria was led by the current leader's father, Hafez Assad.

Russian Foreign Ministry spokesman Alexander Lukashevich said Tuesday that Moscow will not attend the planned "friends of Syria" meeting at the end of this week, because its organizers had failed to invite representatives of the Syrian government.


Of course not: the Syrian government is not a friend of Syria.

Lukashevich said the meeting in Tunisia wouldn't help a dialogue, saying that the global community should act as friends of the entire Syrian people, and not just one part.

"It looks like an attempt to forge some kind of international coalition like it was with the setting-up of a 'contact group' for Libya," Lukashevich said.

Russia has said it will block any UN resolution that could pave the way for a replay of what happened in Libya. In that case, Russia abstained from a vote, which cleared the way for months of NATO air force attacks that helped Libyans end Muammar Qaddafi's regime.
Posted by: Steve White || 02/22/2012 00:00 || Comments || Link || E-Mail|| [364 views] Top|| File under:
Iranian navy ships return from Syria through Suez
CAIRO: Two Iranian naval ships returned from Syria through the Suez Canal on Tuesday, a Suez Canal source said.

The ships entered the canal from the Mediterranean Sea early in the morning, heading south towards the Red Sea, and were expected to leave the canal on Tuesday afternoon, the source said.

The ships had docked at the Syrian port of Tartous, in a show of support for Syrian President Bashar al-Assad, a regional ally of Iran.
Posted by: Steve White || 02/22/2012 00:00 || Comments || Link || E-Mail|| [439 views] Top|| File under:
Who's in the News
55
[untagged]
1
Boko Haram
Bookmark
E-Mail Me
The Classics
The O Club
Rantburg Store
The Bloids
The Never-ending Story
Thugburg
Gulf War I
The Way We Were
Bio
Merry-Go-Blog
Hair Through the Ages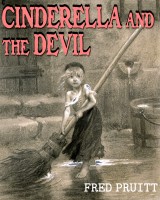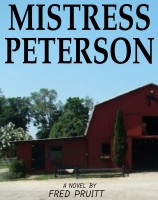 On Sale now!


A multi-volume chronology and reference guide set detailing three years of the Mexican Drug War between 2010 and 2012.

Rantburg.com and borderlandbeat.com correspondent and author Chris Covert presents his first non-fiction work detailing the drug and gang related violence in Mexico.

Chris gives us Mexican press dispatches of drug and gang war violence over three years, presented in a multi volume set intended to chronicle the death, violence and mayhem which has dominated Mexico for six years.
Click here for more information


Meet the Mods
In no particular order...


Steve White
Seafarious
Pappy
lotp
Scooter McGruder
john frum
tu3031
badanov
sherry
ryuge
GolfBravoUSMC
Bright Pebbles
trailing wife
Gloria
Fred
Besoeker
Glenmore
Frank G
3dc
Skidmark
Alaska Paul



Better than the average link...



Rantburg was assembled from recycled algorithms in the United States of America. No trees were destroyed in the production of this weblog. We did hurt some, though. Sorry.
18.206.187.81