Africa Horn
Somali leaders launch reconciliation bid
[Al Jazeera] Somali leaders have begun a three-day national reconciliation conference in an effort to end 20 years of turmoil and set up plans for a new government.

African Union


...a union consisting of 53 African states, most run by dictators of one flavor or another. The only all-African state not in the AU is Morocco. Established in 2002, the AU is the successor to the Organisation of African Unity (OAU), which was even less successful...


peacekeepers were deployed around the talks' venue in the capital, Mogadishu, on Sunday on Sunday.

"It is an historic day and I hope that our discussions will bring credible ideas that bring Somalia's troubles to an end," Sharif Ahmed, the president of the transitional Somali government, said at the opening of the talks.

Also attending the conference were the president of Somalia's breakaway Puntland region, Ibrahim Mohamed Mohamud; the leader of the semi-autonomous central Galmudug region; and members of a pro-government Sufi militia, Ahlu Sunna Wal Jamaa.

However,


a person who gets all wrapped up in himself makes a mighty small package...


neither Somaliland, which broke away in 1991, nor a
l-Shabaab
... Harakat ash-Shabaab al-Mujahidin aka the Mujahideen Youth Movement. It was originally the youth movement of the Islamic Courts, now pretty much all of what's left of it. They are aligned with al-Qaeda but operate more like the Afghan or Pakistani Taliban. The organization's current leader is Ibrahim Haji Jama Mee'aad, also known as Ibrahim al-Afghani. Fazul Abdullah Mohammed, a Kenyan al-Qaeda member, is considered the group's military leader...
fighters, who retreated from Mogadishu last month but remain in control of most of the south and centre of the country, are being represented at the meeting.

The talks, which are scheduled to run through Tuesday, will focus on improving security, national reconciliation, a new constitution, governance and parliamentary reforms.

"We have only one year to accomplish the prioritised tasks ... This roadmap should give us a chance to realise peace in Somalia that has eluded us in the last 20 years," Augustine Mahiga, the UN representative for Somalia, said, referring the plan under discussion.

"This roadmap, unlike before, there are going to be timelines, there are going to be compliance mechanisms and there is going to be oversight by the

politicians

of the whole region."
Posted by: Fred || 09/05/2011 00:00 || Comments || Link || E-Mail|| [336063 views] Top|| File under:
Africa North
US: Libyan Jihadists planning moves toward Islamist state
A U.S. government report circulated Tuesday said extremists were observed "strategizing" on Internet forums about how to set up an Islamist state in Libya after the regime of Col. Gadhafi is defeated. Some U.S. officials sought to play down the remarks by noting that such Internet postings are not always accurate measures of jihadist plans. The report said the jihadists' strength and influence on the ground "are uncertain at this time."

However, the report said the jihadist plotting coincided with the high-profile emergence of Abu Abdallah al-Sadiq, a former leader of the al Qaeda-linked Libyan Islamic Fighting Group (LIFG) and now a leading rebel. About 1,000 jihadists are operating covertly in Libya, Noman Benotman, a former Libyan al Qaeda member, told The Washington Times in March.

According to a translation of the forum exchanges, Libyan Islamists view the fall of Tripoli to rebels as the initial phase of a battle to take over the country. Jihadists were urged to prepare for the next stage in the battle: taking on secular rebels and the interim National Transitional Council, sometimes called the Transitional National Council, the secular political organization that is mainly pro-democratic.
Posted by: Pappy || 09/05/2011 11:48 || Comments || Link || E-Mail|| [336069 views] Top|| File under:
Do I feel lucky...
The picture at the link has me laughing hours later. It's picture #26 from this site.

As the man once asked, "you have to ask yourself, 'do I feel lucky today?'"
Posted by: Steve White || 09/05/2011 10:57 || Comments || Link || E-Mail|| [336063 views] Top|| File under:
Hon Abike Dabiri-Erewa "dismayed" over killings.
Dabiri-Erewa, in a statement in Abuja called on the Federal Government, the Food Stamp President, NATO, UN, somebody to send more moneny and mount pressure on the rebel-Transitional National Council (TNC) and the remnant of Gaddafi forces (who hired the Nigerians in the first place) and have not been seen in weeks, to stop the ongoing genocide against blacks in the country and elsewhere.
Posted by: Besoeker || 09/05/2011 00:00 || Comments || Link || E-Mail|| [336063 views] Top|| File under:
Al Qathafi Recruited Tuaregs Return Home
[Tripoli Post]
Silimane Albaka fought as a mercenary on Muammar Al Qadaffy's


...who single-handedly turned a moderately prosperous kingdom into a dictator's fantasyland...


side against the

gunnies

who eventually managed to oust the

runaway

leader from the high position he enjoyed for 42 years as he ruled over Libya. But the Tuareg Albaka from Niger returned home, injured an penniless.

Albaka must have had high hopes that his life could become much better after his time in Libya. He was one of hundreds of Tuaregs like him who were recruited by the Libyan regime to fight for the deposed Libyan leader against the rebels.

Albaka, is not new to war. He is a veteran of the Tuareg rebellions in 1990 and 2009. He battled the anti-regime forces in Libya for four months before fleeing back to Niger three weeks ago."I fought for Al Qadaffy and I came back injured and without a penny," he told AFP

The 56-year-old father of seven was contacted in April by Agaly Alambo, a key player in the second Tuareg revolt who settled in Tripoli. But returned to the northern city of Agadez with a chest wound from the battle for Misrata and is scarcely able to feed his family.

Thousands of Tuaregs took refuge in Libya following the rebellions which shook Mali and Niger over the past two decades.

"There were 229 of us ex-fighters who left. They promised each of us an advance of 3.2 million CFA francs (about 5,000 euros), but I haven't seen a penny," said Albaka.

Albaka, who claims to be a heavy weapons expert added: "They said that after the victory, Al Qadaffy was going to shower us with gifts but all I saw was the hail of NATO


...the North Atlantic Treaty Organization. It's headquartered in Belgium. That sez it all....


aircraft fire."

He went on to say that since the end of July, about 200 Tuareg mercenaries had

decamped

Libya for Agadez, and about 500 are still in Sirte, but believes tat all the others are dead.

Sources told AFP that about 1,500 ex-rebels from Niger fought for Al Qadaffy. Most of them were living in Libya after laying down arms in 2009. The same sources added that members of the Al Qadaffy regime went to Agadez in April with briefcases stuffed with cash and recruited "hundreds" of young people.

A Tuareg intermediary in Agadez who did not want to be named said: "We handed two million CFA francs (3,000 euros) to each recruit and took them on a short training session in the Libyan desert."

Almoudene Moha, another Tuareg ex-rebel who said he was "enrolled by force" by Al Qadaffy loyalists, returned two weeks ago. He said the intense NATO bombardments and heavy killings panicked the fighters.

Another former Tuareg fighter Lamine Souleymane, 39, said he and three comrades ran more than 80 kilometres after deserting a Tripoli garrison. "We pretended to hold prayers far away from the camp one time and we stole a vehicle which we had sold in Agadez," who is now back home.

Abdoulaye Ahmadou, 36, was unemployed when recruited by pro-Al Qadaffy forces in April. "Al Qadaffy's soldiers came into our apartments and recruited 110 of us. They dangled about one million CFA francs (1,500 euros) in front of us, a house and Libyan nationality,"

"It was hellish. One evening I hid in a supply truck. Once in town, I rejoined the immigrants who were returning home," he said, adding that many weapons were abandoned in the desert.

The "Mourtazak" (Arabic for mercenaries) are currently returning home unarmed but their return is causing concern in Niger where about 211,000 people have

decamped

from the violence in Libya since February.

After first fleeing to Libya following rebellions in Mali and Niger, many Tuareg ex-fighters were recruited by the Al Qadaffy regime, but have since

decamped

to Agadez, sometimes

maimed

, and sometimes without any of the money they were promised

Posted by: Fred || 09/05/2011 00:00 || Comments || Link || E-Mail|| [336068 views] Top|| File under:
South Korea to Reopen Embassy in Libya
[Tripoli Post] South Korea will this week reopen its embassy in the Libyan capital, Tripoli that was closed in May, and thanks to the improved security situation in the country, construction firms will also soon resume work.
Posted by: Fred || 09/05/2011 00:00 || Comments || Link || E-Mail|| [336074 views] Top|| File under:
Italian Minister: Purging Libya Ex-officials Would be Mistake
[Tripoli Post]

Italia

's foreign minister Franco Frattini said on Sunday, that the West must not repeat the same mistake in Libya as it did in Iraq, and warned against a full-scale purging of military officials and bureaucrats from Muammar Al Qadaffy's


...a reminder that a single man with an idea can screw up an entire nation...


authoritarian regime.

"Why destroy all the structure, all the apparatus in Libya like we have done in Iraq, making a big mistake," AP reported the Italian minister telling journalists at an economics forum in the Lake Como resort town of Cernobbio. "We shouldn't multiply, we shouldn't double this mistake,"
he said.


"Besides, we bought these guys and we want what we paid for," he added softly.


Referring to the wide-scale purging of Iraqi soldiers and bureaucrats Frattini suggested that lessons be learned from the period in Iraq after the US-led war drove Saddam Hussein from power. He said that

thug

Orcs and similar vermin

quickly capitalised on the resulting discontent and power vacuum.


Perhaps disbanding the Iraqi army in 2003 was a mistake, though their Saddam-selected officer corps was pretty vile. I'm guessing the Qaddhafi-selected officer corps for the former Libyan army is just as bad, and it would be a big mistake to keep them around in any official capacity. Start over, and when the Italians, French and Spanish squeal, remind them who has the oil.
Posted by: Fred || 09/05/2011 00:00 || Comments || Link || E-Mail|| [336062 views] Top|| File under:
NTC to Declare New Libyan Government Soon as Deposed Leader Caught
Libyan rebels control most of Libya and are moving forward with setting up a new government, but they might hold off on declaring victory until deposed leader Muammar Al
Qadaffy


...whose instability has been an inspiration to dictators everywhere...


is caught, hopefully soon, and his remaining strongholds are defeated.

The NTC will also transfer to the Libyan capital, Tripoli on Wednesday, reports say.

As the rebels are poised to attack the dictator's strongholds if they don't adhere to the ultimatum by the National Transitional Council, life in most of the city's that have been liberated, that is at least 90 per cent of Libya, starts its recovery. But the rebel fighters are standing by.

Having entrenched themselves in several towns, the rebels are ready to attack the first of the three cities known as Al Qadaffy strongholds, the besieged Bani Walid, southeast of Tripoli. The others are Sabha and Sirte. It has now become, surrender or else for them

Col. Ahmed Bani, the rebel's military

front man

based in Benghazi, told AP that members of the tribe that dominates Bani Walid, the Warfala, the largest in Libya, are divided over whether to join the rebels.

He expected the Warfala to surrender to avoid fighting among one another. "They will give up at the end because they are cousins and they don't want to spill each other's blood," he said.

Bani added people in Bani Walid have told the rebels that one of Al Qadaffy's sons, Seif al-Islam, had

decamped

to Bani Walid soon after Tripoli fell, but left recently for fear townspeople would hand him over to the rebels. He was also spotted at a recent funeral in Bani Walid.

Seif al-Islam once had been expected to succeed his father, but along with his father and intelligenze vhief Abdulla Senussi, was indicted on international charges of crimes against humanity.

Meanwhile,


...back at the mall, Clarissa spent the day shopping for new underwear. Tonight was going to be a special occasion...


NATO


...the North Atlantic Treaty Organization. A cautionary tale of cost-benefit analysis....


has reported bombing a military barracks, a police camp and several other targets near Sirte overnight, as well as targets near Hun, a possible staging ground in the desert halfway between Sirte and Sabha.

It also reported bombing an ammunition storage facility near Bani Walid. At the same time, after circling Bani Walid, the rebels are now ready to take it by force if necessary.

Thousands of rebel fighters converged on Bani Walid in recent days, with the closest forces about 115 kilometers from the town centre, with rebels from Misrata, rporting late Saturday they faced no resistance when they took over two military camps on the outskirts of Bani Walid.

"Negotiations are over, and we are waiting for orders" to attack, said Mohammed al-Fassi, a rebel commander at a staging area about 45 miles (70 kilometers) from Bani Walid. "We wanted to do this without bloodshed, but they took advantage of our timeline to protect themselves."
Posted by: Fred || 09/05/2011 00:00 || Comments || Link || E-Mail|| [336067 views] Top|| File under:
The Grand Turk
Israelis held in Istanbul airport
May be tit for tat because of reports of Turkish passengers pulled aside at Ben Gurion airport, or may just be the pleasure of harassing Juices. But Israeli tourists can take their pleasure elsewhere and Israeli businesses can do likewise -- I hear India and Viet Nam are looking for manufacturing investors....
Posted by: Elmomogum Thrimble1812 || 09/05/2011 13:47 || Comments || Link || E-Mail|| [336071 views] Top|| File under:
Home Front: WoT
Feds: Al-Qaida may use small planes
WASHINGTON - The FBI and Homeland Security have issued a nationwide warning about al-Qaida threats to small airplanes, just days before the anniversary of the 2001 terrorist attacks.


And days after the Marine One bad weather in cloudless skies incident.


Authorities say there is no specific or credible terrorist threat for the 10-year anniversary of the attacks on the World Trade Center and Pentagon. But they have stepped up security nationwide as a precaution.


Because, ya know, there isn't any other way they would want to celebrate the anniversary.


According to a five-page law-enforcement bulletin, as recently as early this year al-Qaida was considering ways to attack airplanes.


Five page bulletin? Did they use 32 pt fonts? Sounds like there may be some other details. Or a long cc list.


The alert said terrorists have considered renting private planes and loading them with explosives.


But they haven't filed a flight plan.
Posted by: Nimble Spemble || 09/05/2011 09:53 || Comments || Link || E-Mail|| [336062 views] Top|| File under:
India-Pakistan
Trucking through Pakistan: A dirty business
Attacks on trucks carrying NATO supplies are not likely to stop soon, but the US is not depending on the Pakistani government

The US and NATO depend on Pakistan for logistic support for their war in Afghanistan because most of their supplies goes through Karachi through what many in the port city call the 'Pashtun transport mafia'. The Pakistani security establishment understands that 'alternative routes' might be impossible for speedy supplies, and that is why Islamabad often blackmails the US using sabotage tactics.

It was on information revealed by Rahimullah, a terrorist in police custody for orchestrating the Nishtar Park Bombing, that the Intelligence Bureau, the CID and police conducted a raid on a house in Baldia. Terrorists inside the house fired at the police, and the police retaliated. According to the police, all the three men arrested - Sultan Omer, Siddique Mehsud and Zubair Bengali - were suicide bombers from the Lashkar-e-Jhangvi. Sultan was the brother of Sultan Saifullah (suicide bomber of the Nishtar Park bombing), Siddique was a relative of Baitullah Mehsud, while Zubair was the relative of Abdul Karim Bengali, the suicide bomber who had killed Allama Hassan Turabi. In that house, Rahimullah was hiding Shukat Awan - one of the largest NATO oil contractors for whom the group had demanded $25 million as ransom. Shukat Awan was killed during the operation.

Rahimullah also disclosed that the group had all been trained in suicide bombing in Waziristan, and had been in Karachi for several months. They were being handled by Qari Zafar. The group had been funded by Abid Mehsud, a commander of the Baitullah Mehsud group, to buy arms, explosives and vehicles. One of the suicide bombers was linked with the assassinated Mufti Amin of Jamia Binoria, who according to a police source "had dodgy connections".

Shaukat Awan was not the NATO supplier to have died. Muhammad Farooq (38), Mushtaq Mesud (42) and three other NATO suppliers have also been targeted and killed in Karachi alone.

"Over the years Karachi has become one of the most important cities of the world not because of its ethnic tensions but because of its strategic location and the port which receives more than 80 percent of NATO supplies," a senior foreign diplomat said. NATO supplies arrive at Karachi's Port Qasim (Although Tehrik-e-Insaf leader Imran Khan staged a demonstration to block NATO supplies near the Native Jetty bridge instead).

Americans have built one of the largest consulates in the world in Karachi and have repeatedly used British diplomats to pressure MQM - one of the largest stakeholders in Karachi - to maintain peace in the city. According to one source, the ANP has huge stakes in NATO supplies and has strong influence among Karachi's transporters.

"Gawadar is an alternate port, but it is not operational yet for the NATO to use it," said Brigadier (r) Shaukat Qadir. He said Pakistan received payments for NATO supplies and it was therefore important for Pakistan to ensure the supplies are not disrupted. Asked who is behind attacks on trucks carrying NATO supplies, he said, "My guess would be TTP and its affiliates. The Punjabi Taliban."

In Karachi, there are many third-tier sub-contractors working for NATO, most of them of Pashtun and Mehsud origin. They get contracts from second-tier sub-contractors from Dubai, who the contracts have been outsourced to from contractors in Washington, DC.

One such sub-contractor, Abdul Hakim Mehsud said, "Its one of the toughest jobs in the world - recently over 13 of my trucks and three of my drivers had been vanished in interior Sindh. But the profit margins are high and that keeps me motivated."

In Karachi, there are many third-tier sub-contractors working for NATO, most of them of Pashtun and Mehsud origin. They get contracts from second-tier sub-contractors from Dubai, who the contracts have been outsourced to from contractors in Washington, DC.

One such sub-contractor, Abdul Hakim Mehsud said, "Its one of the toughest jobs in the world - recently over 13 of my trucks and three of my drivers had been vanished in interior Sindh. But the profit margins are high and that keeps me motivated."

While there are no statistics available on how many trucks had been torched by militants so far, according to one NATO contractor the number in Pakistan alone is in hundreds. Most of the attacks occur in Khyber Pakhtunkwa and interior Sindh.

"In December 2008, militants destroyed 400 containers carrying food, fuel, and military vehicles," a NATO source said. After that, NATO and ISAF began paying tribes to ensure supplies get across safe.

Karachi's ethnic riots, political instability, and sectarianism have earned it the reputation of being the world's most dangerous city. In the last four years, over 5,000 people have been killed in politically-motivated violence. Not very long ago, it hosted Al Qaeda's operational headquarters. It is still considered by many as a Taliban stronghold.

In Karachi's chemical markets, ammonium nitrate is produced by fertiliser companies. While the chemical is on the Pakistani customs control list, it is widely available in open market. This ammonium nitrate is used in improvised explosive devices that account for 66 percent of foreign casualties in Afghanistan since the war started in 2001. The makeshift bombs have claimed 368 troops in 2010. This year, the number has already reached 143.

"We can deliver you big quantities of the chemical at the right price," said Ahmed Jan, a local smuggler, one of the few willing to speak on the record. "For a higher price we can deliver you the items in Afghanistan."

The US Consulate and Pakistani customs intelligence have been working closely to stop the smuggling.

Earlier this year, the National Assembly's Standing Committee on Commerce was informed that more than 6,000 trucks of NATO/ISAF supplies had not reached in Chaman and Iman Garh borders. The disclosure sparked an internal auditing within NLC and FBR and corruption of Rs7 billion was found. The FBR and NLC had reportedly issued notices to 21 and 22 grade officers and had put 100 of its officers and clearing/forwarding agents in the Exit Control List.

It was also disclosed that trucks carrying containers of NATO goods for NATO did not pay any levy to the government. The Karachi Port Trust (KPT) charges Rs400 from each container, and the Qasim International Containers Terminal (QICT) charges another Rs400.

Experts believe the attacks on NATO containers are carried out by Hakimullah Mehsud, who had been given the task by Baitullah Mehsud. But recently, especially after 2009, "There have been instances especially in Interior Sindh in which the security establishment has used or orchestrated attacks on NATO trucks to pressure the US," according to Mathew Irvin, a security consultant for NATO/ISAF in Afghanistan and Pakistan. Some sub-contractors also report fake attacks to carry out insurance fraud. At least on one occasion, a sub-contractor was caught and fined.

The attacks are not likely to stop any time soon, according to a foreign diplomat, "But we have made pacts with warlords, tribes and various stakeholders in Pakistan who ensure safe transit of the goods. They include political parties both in Pakistan and Afghanistan."
Continued on Page 49
Posted by: trailing wife || 09/05/2011 00:00 || Comments || Link || E-Mail|| [336079 views] Top|| File under:
Proof against MQM given to ISI chief, claims Mirza
[Dawn]
Former Sindh home minister Dr Zulfikar Mirza claimed on Saturday he had a meeting, spanning over two hours, with ISI chief Gen Shuja Pasha a few days ago and handed over, as he put it, evidence against the Muttahida Qaumi Movement


...English: United National Movement, generally known as MQM, is the 3rd largest political party and the largest secular political party in Pakistain with particular strength in Sindh. From 1992 to 1999, the MQM was the target of the Pak Army's Operation Cleanup leaving thousands of urdu speaking civilians dead...


based on documents which he had carried with him in a briefcase.

"I have left some of the copies of documents with the ISI chief," he said in an interview to a private channel.

"This was my second meeting with Gen Pasha and President Zardari knew about it," he added.

Dr Mirza said that he did nothing without permission from President
Asif Ali President Ten Percent Zardari


... sticky-fingered husband of the late Benazir Bhutto ...

.
About the operation in

Bloody Karachi

, he said: "Orders for the arrest of killers came from above, but Rehman Malik


Pak politician, current Interior Minister under the Gilani administration. Malik is a former Federal Investigation Agency (FIA) intelligence officer who rose to head the FIA during Benazir Bhutto's second tenure. He later joined the Pak Peoples Party and was chief security officer to Bhutto. Malik was tossed from his FIA job in 1998 after documenting the breath-taking corruption of the Sharif family. By unhappy coincidence Näwaz Shärif became PM at just that moment and Malik moved to London one step ahead of the button men.


(the interior minister) was taking credit. Rehman Malik has no courage to arrest the killers."

He disputed an impression that the army was against the PPP government. "Postal ballots show the majority in the armed forces has always supported PPP. Only generals like Ayub Khan, Ziaul Haq and
Pervez Perv Musharraf


... former dictator of Pakistain, who was less dictatorial and corrupt than any Pak civilian government to date ...


disliked the party," Dr Mirza claimed. "The army always wants to assist the civilian government."

The former provincial minister said although he was ready to appear before the Supreme Court to testify against the MQM, he would appear only if he was assured that he would be free to recall the "past and the present in its entirety".

In reply to another question, he said if he was forced to record his statement, he would not utter a single word until his terms and conditions were accepted.

In reply to a question about his slogan Pakistain Khappe (we don't want Pakistain) after the

liquidation

of Benazir Bhutto, he said his words were misunderstood. "I had merely said the

liquidation

had disillusioned the masses about Pakistain, but Zardari has saved Pakistain by raising the slogan "Pakistain Khappe".

"Pakistain will live for ever," Dr Mirza said.

In reply to another question, he said if at any stage President Asif Zardari realised that his aides were keeping him in the dark about "ground realities", he would not hesitate to assist Mr Zardari.

He did not agree with a perception that his inflammatory rhetoric was harming the PPP, arguing that lust for wealth was the party's worst enemy.
Posted by: Fred || 09/05/2011 00:00 || Comments || Link || E-Mail|| [336062 views] Top|| File under: Govt of Pakistan
Peace bodies of Peshawar, Fata meet: Joint fight against Taliban planned
[Dawn] The volunteers of various peace bodies in

Beautiful Downtown Peshawar

and tribal and semi-tribal regions have decided to extend cooperation to each other in their fight against Taliban, according to sources.

They said that a meeting of the heads of various peace bodies was held at Bazidkhel on Saturday wherein different issues were discussed.

The meeting was also attended by Haji Gul Meran of Madali Chowk, Lal Pur Gul and Javed of Dura Adda of Akakhel and Bazidkhel Qaumi Lashkar chief Fahimur Rehman.

The participants of the meeting expressed concern


...meaning the brow was mildly wrinkled, the eyebrows drawn slightly together, and a thoughtful expression assumed, not that anything was actually done or indeed that any thought was actually expended...


over shortage of arms and ammunitions, saying government should extend support to them otherwise they would not be in a position to afford the expenditures of the fight against

beturbanned goon

s.

They said that government had promised to raise community police for support of peace bodies but all the appointments in the force were made on basis of political affiliations. Those

coppers

only worked as bodyguards of political figures, they alleged.

Mr Rehman, when contacted, said that cooperation among peace bodies was need of the hour as government was unable to secure the border area of Peshawar district.

"The personnel of community police at Badbher are at the disposal of the activists of Awami National Party while being head of the peace body I have not been given any post in the community police," he complained.

He said that all the peace bodies had been established on the directives of police and they were assured of provision of basic facilities including weapons and ration but none of the commitment was fulfilled.

"We have put our lives at stake because

gun-hung tough guys

are not ready to forgive us even if the peace bodies in some areas have become almost inactive," Mr Rehman said.

He added that volunteers had the only option to remain alert and fight otherwise they would not be able to remain safe in the prevailing situation.

He said that he had survived several attempts on his life including suicide and

car boom

ings. The latest attempt was made before the month of Ramazan wherein one would-be

jacket wallah

reached his residence but his bodyguards killed him before he could detonate his

boom jacket

, he added.

"We had also received information that two would-be suicide bombers would enter Bazidkhel area on the eve of Eidul Fitr but they could not do so owing to tight security arrangements in the areas," he claimed.

The lashkar chief challenged the police officials of Rural Circle of Peshawar to prove as to what role they had played against

forces of Evil

so far.

He said that the credit went to peace bodies, which always rendered sacrifice and repulsed

beturbanned goon

s. "The formation of peace bodies in Akkakhel area goes to my credit. We supported the law enforcement agencies and saved lives of police and citizens in Peshawar district," he said.

Similar views were expressed by the head of Adezai Qaumi Lashkar Dilawar Khan, who said that his volunteers were fighting terrorism with their limited resources and government was least bothered to support them.

Efforts were made to contact Peshawar SSP (operations) Ijaz Ahmed and Capital City Police Officer Imtiaz Altaf for comments in this regard but they could not be approached by telephones.

However,


Caliphornia hasn't yet slid into the ocean, no matter how hard it's tried...




front man

of provincial government and Information Minister Mian Iftikhar Hussain dispelled the impression that recruitment in community police were made on political basis.

He said that government was supporting peace bodies and would continue to back them against terrorists.

"We will always extend support to anti-

forces of Evil

bodies till last but those involved in any kind of crime, particularly car snatching, kidnapping for ransom and blackmailing will never be helped," he said.

The minister advised the volunteers to avoid political scoring and fight

gun-hung tough guys

sincerely. He said that all the peace bodies had been provided with arms and ammunitions and police were always there to support them.
Posted by: Fred || 09/05/2011 00:00 || Comments || Link || E-Mail|| [336062 views] Top|| File under: TTP
Iraq
Iraqi Constitution needs revision - Hammoudi
BAGHDAD / Aswat al-Iraq: The head of the Iraqi Parliamentary Foreign Relations Commission Sheikh Humam Hammoudi, declared that "there is a need to review the present Iraqi Constitution," calling to vote for additions and amendments to it.

"Countries have drafted their amendments. We presently have 100 additional texts and we hoped to vote for them, but the current circumstances do not permit us to do so," a statement released by Hammoudi's office noted.

On the U.S. withdrawal, the statement added that "we are waiting the Prime Minister to present a new agreement following the U.S. forces withdrawal for the training cadres."
Posted by: Steve White || 09/05/2011 00:00 || Comments || Link || E-Mail|| [336062 views] Top|| File under:
Israel-Palestine-Jordan
Gaddafi's son offered peace, Schalit's release for Israeli help
Saif al-Islam Gaddafi offered to sign a peace treaty with Israel and to negotiate the release of captive soldier Gilad Schalit in exchange for reduced pressure from NATO and Europe on Libya, said Deputy Minister for Galilee and Negev Development Ayoub Kara.

Kara said, "Saif al-Islam and I have mutual acquaintances in Austria. Long before the whole mess in Libya, I asked them to talk to him about Gilad Schalit, because the Gaddafis are close with [Hamas leader Khaled] Mashaal."

"About a month ago, he remembered me and told his friends that he would tell Mashaal to release Schalit, sign a treaty with Israel, and even give a speech in Jerusalem like Sadat," he continued.

"I said that I would be willing to talk to him to help Gilad, and Saif al-Islam thought this would get rid of European and NATO pressure on Libya."

Kara got another message shortly afterward that a meeting had been arranged for him, as well as an unnamed Jewish-Israeli and the Jewish-Austrian politician David Lazar with Saif al-Islam in Libya. However, Kara did not receive permission from authorities to travel to Libya, due to security concerns.

"Lazar told me that Saif al-Islam said he would bring us Gilad, and he told me not to speak about the deal until it was authorized by [Libyan leader Muammar] Gaddafi," Kara said.

"I said I would bring the deal to the government and let them decide what to do. Since then, the situation in Libya has declined, and it's no longer relevant," Kara added.
Posted by: ryuge || 09/05/2011 00:00 || Comments || Link || E-Mail|| [336062 views] Top|| File under:
Israeli Official: Erdogan Gaza visit would hurt Turkey-US ties
[jpost] A senior Israeli official on Sunday warned that it would be a diplomatic mistake for Turkish Prime Minister Recep Tayyip Erdogan to visit the

Gazoo

Strip as reports in the Turkish and Arab media suggested he was considering doing.

The Qatar News Agency reported on Sunday that Erdogan will pay a two-day visit to Egypt beginning September 12 and may subsequently cross the border into the

Gazoo

Strip.

Channel Two quoted the Israeli official as saying Erdogan would damage Turkey's relations with the United States by visiting

Gazoo

. He added that the move would also weaken Paleostinian Authority President the ineffectual Mahmoud Abbas


... a graduate of the prestigious unaccredited Patrice Lumumba University in Moscow with a doctorate in Holocaust Denial...


, presumably because a trip to

Hamas, always the voice of sweet reason,

-controlled

Gazoo

would challenge him as the legitimate representative of the Paleostinians.


But Islamist PM Erdogan would want his Islamist Hamas brothers strengthened versus the secularist PA, even if they are Arabs. He can always reconquer them later, after their mutual Israel problem has been taken care of by Iran.
Posted by: trailing wife || 09/05/2011 00:00 || Comments || Link || E-Mail|| [336062 views] Top|| File under:
Syria-Lebanon-Iran
Hizbullah, Iran Won't Take 'Suicidal' Stand in Defending Syria
[An Nahar] Hizbullah and Iran will not go out of their way in defending the Syrian regime given the international pressure it is being subject to and the likelihood that it will soon be

tossed

, diplomatic sources told the daily An Nahar in remarks published on Sunday.


"Yer on yer own, Pencilneck!"


They added that the international pressure on Syria to halt its crackdown against anti-regime protests is also weighing on its allies in

Leb

, especially Hizbullah.

They noted: "The party always resorted to stirring security or military unrest whenever it faced internal pressure ... and the situation in Syria is a major cause of concern for it because the regime has and still is its primary supporter in the region."

However,


some men learn by reading. A few learn by observation. The rest have to pee on the electric fence for themselves...


in light of recent Iranian remarks on the situation in Syria, questions have been raised over whether it and Hizbullah will keep on supporting the Arab state until the very end.


After all, they could always support someone else...


Iranian Foreign Minister Ali Akbar Salehi had stated in late August that the Syrian government should recognize the "legitimate demands" of its people.


...someone pliable...


The sources said: "Regardless of the extent of its support for the Syrian regime, Iran will not jeopardize Hizbullah's position in

Leb

."


...who will do as he's told...


"Sacrificing its position is out of the question if it believes that the regime will be

tossed

," they added.


...and keep the pipeline to Hizbullah open...


"The West believes that Iran and Hizbullah won't take suicidal stands towards Syria and they may even have started planning their steps after the fall of the regime even if statements by their various officials indicate otherwise," stated the sources.
Posted by: Fred || 09/05/2011 00:00 || Comments || Link || E-Mail|| [336062 views] Top|| File under: Govt of Iran
Russia Says Determined to Prevent Libyan Scenario in Syria
[An Nahar] The BRICS group of emerging powers are determined not to allow a Libyan-style solution to the crisis in Syria, Russia's Foreign Minister Sergei Lavrov said Sunday.


Regime change does tend to make some people nervous...


"If it's up to the BRICS, the Libyan scenario won't be repeated," Russian news agencies quoted Lavrov as saying in a joint

presser

with his Brazilian counterpart Antonio Patriota.


Since when is what the Syrian people want up to the BRICS?


"We are proposing that the U.N. Security Council firmly demands that all parties to the conflict respect human rights


...which are usually open to widely divergent definitions...


and begin talks," he said, referring to the BRICS -- Brazil, Russia, India, China and South Africa.

"We cannot incite the Syrian opposition to ignore dialogue," he said.


Pencilneck seems to be ignoring dialogue rather nicely...


Moscow has consistently opposed sanctions against Syria


Not wanting to lose another customer...


and, like China, boycotted a U.N. Security Council meeting on sanctions against Damascus
...The City of Jasmin is the oldest continuously-inhabited city in the world. It has not always been inhabited by the same set of fascisti...
.

On Friday, the European Union


...the successor to the Holy Roman Empire, only without the Hapsburgs and the nifty uniforms and the dancing...


imposed an embargo on Syrian oil exports, in order to stop a key revenue source for the regime of
President-for-Life Bashir Pencilneck al-Assad


One of the last of the old-fashioned hereditary iron-fisted fascist dictators. Before going into the family business Pencilneck was an eye doctor...


, in a move criticized by Syria's longtime ally Russia.

The EU oil embargo against Syria went into effect on Saturday a day after its adoption by the 27-nation bloc to punish the government for its brutal suppression of pro-democracy protests.

Moscow has also refused to stop selling arms to Syria,


Like I said, customer relations are important to the Russians...


despite an appeal from U.S. Secretary of State
Hillary Clinton
... sometimes described as the Smartest Woman in the World and at other times as Mrs. Bill, never as Another Daniel Webster ...
, who last month also called on China and India to step up pressure on Assad's regime, along with Moscow.
Posted by: Fred || 09/05/2011 00:00 || Comments || Link || E-Mail|| [336062 views] Top|| File under: Govt of Syria
'US, West unable to attack Iran'
[Iran Press TV] A senior commander of the Islamic Revolution Guards Corps (IRGC) has dismissed French President Nikolas Sarkozy's recent threats, saying the US and the West are incapable of military attacking Iran.

Referring to Sarkozy's recent remarks, IRGC Deputy Commander Brigadier General Yadollah Javani said on Sunday that using the language of threat against Iran is nothing new.

He added that Iran's enemies have always ignored the realities and used threats, particularly about Iran's nuclear program, Fars News Agency reported.

"Today, Iran has the ability to defend itself and when you look at Western scientific circles and strategic centers ....they say attacking Iran would be a grave mistake as it is able to defend itself," Javani said.

Sarkozy had warned last Wednesday that Iran's alleged attempts to build long-range missiles and "nuclear weapons" could lead unnamed countries to launch a pre-emptive attack.

"Its military nuclear and ballistic ambitions constitute a growing threat that may lead to a preventive attack against Iranian sites that would provoke a major crisis that

La Belle France

wants to avoid at all costs," the French president had said.

Sarkozy's accusations against Iran comes as the

ineffective International Atomic Energy Agency

has conducted numerous inspections of Iranian nuclear facilities but has never found any evidence indicating that Iran's civilian nuclear program has diverted towards nuclear weapons production.

Posted by: Fred || 09/05/2011 00:00 || Comments || Link || E-Mail|| [336067 views] Top|| File under: Govt of Iran
Syria Agrees to Arab League Chief Visit
[An Nahar] Arab League


...an organization of Arabic-speaking states with 22 member countries and four observers. The League tries to achieve Arab consensus on issues, which usually leaves them doing nothing but a bit of grimacing and mustache cursing...


chief Nabil al-Arabi said on Sunday that Syria has agreed to host him for a probable visit this week to the strife-torn country.

"I have been informed that Syria welcomes" the visit which would take place "probably this week," Arabi told a news conference at his pan-Arab organization's headquarters in Cairo.

"I will express Arab concerns and I will listen," he said.

Syria said last week that an August 27 statement passed by Arab League foreign minister on the country's bloodshed contained "unacceptable and biased language," leaving Arabi to await a green light for a proposed visit.

In a diplomatic note seen by Agence

La Belle France

Presse, Syria's delegation said the declaration was issued "despite the meeting having closed with an agreement that no statement would be published or statement made to the press."

Damascus
...The City of Jasmin is the oldest continuously-inhabited city in the world. It has not always been inhabited by the same set of fascisti...
said it would act as if the statement had never been published.

The Arab League announced an initiative aimed at solving the crisis in Syria where more than 2,200 people have been killed in anti-regime protests since mid-March, to be delivered in person by its secretary general, Arabi.

The 22-member organization's foreign ministers called for an "end to the spilling of blood and (for Syria) to follow the way of reason before it is too late."

The foreign ministers also called for respecting "the right of the Syrian people to live in security and of their legitimate aspirations for political and social reforms."


Posted by: Fred || 09/05/2011 00:00 || Comments || Link || E-Mail|| [336062 views] Top|| File under: Govt of Syria
Who's in the News
38
[untagged]
3
Govt of Syria
3
al-Qaeda in Pakistan
2
Govt of Iran
2
Govt of Pakistan
1
TTP
1
Govt of Sudan
1
Taliban
Bookmark
E-Mail Me
The Classics
The O Club
Rantburg Store
The Bloids
The Never-ending Story
Thugburg
Gulf War I
The Way We Were
Bio
Merry-Go-Blog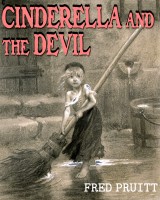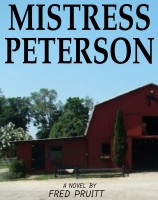 On Sale now!


A multi-volume chronology and reference guide set detailing three years of the Mexican Drug War between 2010 and 2012.

Rantburg.com and borderlandbeat.com correspondent and author Chris Covert presents his first non-fiction work detailing the drug and gang related violence in Mexico.

Chris gives us Mexican press dispatches of drug and gang war violence over three years, presented in a multi volume set intended to chronicle the death, violence and mayhem which has dominated Mexico for six years.
Click here for more information


Meet the Mods
In no particular order...


Steve White
Seafarious
tu3031
badanov
sherry
ryuge
GolfBravoUSMC
Bright Pebbles
trailing wife
Gloria
Fred
Besoeker
Glenmore
Frank G
3dc
Skidmark



Better than the average link...



Rantburg was assembled from recycled algorithms in the United States of America. No trees were destroyed in the production of this weblog. We did hurt some, though. Sorry.
34.204.181.91

Help keep the Burg running! Paypal: