Afghanistan
Afghan Defence Minister Must Resign: Senators
[Tolo News] Afghan senators on Tuesday described the recent attack on Afghan defence ministry as "embarrassing" and urged the minister's resignation.

Senators say security transition process is to begin in July this year, but security officials are seen unable to shoulder the burden and to ensure security.

"The defence minister should have called

news hound

s and announced his resignation right after the attack on the defence ministry," Abdul Wahab Irfan, Afghan Senator, said.

"This would have been honourable for defence minister if he offered his resignation today and if he refuses to resign the Senate House must press him to step down, because he is unable to provide security to people," another member of Senate Hafiz Abdul Qayum said.

Yesterday Afghan Defence Ministry came under attack from inside that led to the death of two soldiers and 7 others were hurt.

It is believed that the man dressed in Afghan army uniform had entered into the ministry by a car with security card and then opened fire.

Right after the attack the Taliban

grabbed credit

.

The Taliban said French Defence Minister who was due to visit the ministry was their main target.

Senators called on President Hamid Maybe I'll join the Taliban Karzai
... A former Baltimore restaurateur, now 12th and current President of Afghanistan, displacing the legitimate president Rabbani in December 2004. He was installed as the dominant political figure after the removal of the Taliban regime in late 2001 in a vain attempt to put a Pashtun face on the successor state to the Taliban. After the 2004 presidential election, he was declared president regardless of what the actual vote count was. He won a second, even more dubious, five-year-term after the 2009 presidential election. His grip on reality has been slipping steadily since around 2007, probably from heavy drug use...
to seriously ask security officials about the incident.

Experts viewed the attack as an alarm to Presidential Palace which is not so far from the defence ministry.

Experts voiced concern about an increasingly growing influence of foreign intelligence organisations in particular that of Pakistain into Afghan bodies and they said the attacker wouldn't have been able to attack from inside if there was no cooperation from inside the ministry.
Posted by: Fred || 04/20/2011 00:00 || Comments || Link || E-Mail|| [336063 views] Top|| File under:
Pakistan Suggests Demands to Afghanistan
[Tolo News] Pak Premier has presented his country's demands to Afghan government, a source close to the issue has said.

Experts say the demands, which are yet to be announced officially by the government, threaten Afghanistan's

illusory sovereignty

and independence.


It takes an expert to discern the cleverly hidden demand that Afghanistan become a colony of Pakistain.


Experts highlighted that any hasty move of the government about the demands would be a big mistake and treachery to Afghans that history will record.

Pakistain should be consulted on training and number of Afghan forces, Pakistain share in Afghan mines and development projects should be cleared, implementation of Pakistain strategies in future governments in Afghanistan, recruitment of Pak cadres in government institutions and Pakistain should be kept aware of any sort of agreement between Afghanistan and its western allies including the US and NATO


...the North Atlantic Treaty Organization. Originally it was a mutual defense pact directed against an expansionist Soviet Union. In later years it evolved into a mechanism for picking the American pocket while criticizing the style of the American pants...


are the demands suggested in written form by the Pak Premier Yusuf Raza Gilani


... Pakistain's erstwhile current prime minister, whose occasional feats of mental gymnastics can be awe-inspiring ...


during his recent visit to Kabul.

Afghan government has yet to officially comment on the demands suggested by the Pak premier.


"How utterly idiotic!" would not be diplomatic, of course. No doubt Pakistan is seeing the light at the end of the tunnel as the time of President Obama's oft-promised withdrawal approaches. This is why such promises ought never be made.

Experts see some of the demands as obvious intervention of Pakistain into Afghan's domestic affairs.

"Pakistain has never been honest with us. Now Pakistain has made a close friendship with Afghan government and it was hidden before," Noor-ul Haq Ulomi, an Afghan political analyst, said.


No doubt a translation issue -- there is nothing friendly about such demands.

Experts say in the past ten years Pakistain has increased its influence in almost all government organisations and even into foreign institutions and an increase in violence is part of Pakistain's pressures to make Afghan government accept the demands.

"Unfortunately Mr President has begun to negotiate covertly with Pakistain and the government's preparation to provide more concessions to Pakistain for reconciliation with the Taliban is one of the biggest mistakes it is making," Haroon Mir, an Afghan expert, said.

Experts urged the government to present the demands before Afghans and the House of Representatives.
Posted by: Fred || 04/20/2011 00:00 || Comments || Link || E-Mail|| [336072 views] Top|| File under: Govt of Pakistan
Africa North
Libya rebels will receive $25 million from U.S.
Dismissing concerns over possible links between Libyan rebels and al Qaeda, the Obama administration has notified Congress it is providing $25 million in nonlethal aid to the rebels' effort to drive Col. Moammar Gadhafi's regime from power.


I suppose cash is always welcome, but the Brits are putting boots on the ground. And the rebels have access to the oil fields so they can always raise cash.

Only during those brief interludes when access turns into control, and they can quickly load up and send off a tanker... How many of those have the rebels sent off, since the troubles began?

"The president's proposed actions would provide urgently needed nonlethal assistance to support efforts to protect civilians and civilian-populated areas under threat of attack in Libya," said Joseph E. Macmanus, acting assistant secretary of state for legislative affairs, in an April 15 letter. A copy of the letter, sent to the Senate Foreign Relations Committee, was obtained by The Washington Times.

The new authorization for assistance would cover "vehicles, fuel trucks and fuel bladders, ambulances, medical equipment, protective vests, binoculars, and non-secure radios," according to a memorandum attached to the letter.

Reports last month, confirmed by The Times, stated that the CIA was providing covert assistance to elements of the Transitional National Council (TNC), the political arm of the Libyan rebels.

Questions have emerged in recent weeks about the connection between some of the Libyan opposition and the al Qaeda terrorist group. Noman Benotman, a former leader of the Libyan Islamic Fighting Group, said in an interview last month that about 1,000 freelance jihadists are at large in Libya.

The State Department memorandum attached to the letter, however, stated that the United States finds the TNC to be committed to democratic reforms.

"The U.S. government has been in communication with the TNC in an effort to build a working relationship and to understand its security capabilities and shortfalls, while recognizing the key role that Libyan opposition forces play in the protection of civilians and civilian populated areas in Libya," the memo said.

The memo also stated that "the TNC has publicly rejected terrorism, embraced the Geneva Conventions, and emphasized its dedication to building democratic institutions to provide for a secular future in which a broad range of Libyan citizens will be able to participate."


Did they say it in English, Arabic or both?
Posted by: Steve White || 04/20/2011 13:12 || Comments || Link || E-Mail|| [336069 views] Top|| File under:
Mauritania braces for new social protests
[Maghrebia] Mauritania's 25 February Movement announced a series of new protests this month, Journal Tahalil reported on Sunday (April 17th). The youth group called for peaceful demonstrations to begin April 18th in the Nouakchott neighbourhoods of Toujounine and Dar Naim. The sit-ins at the capital city's prefecture offices will run through April 23rd, with a large rally planned for April 25th.

Meanwhile,


...back at the laboratory the fumes had dispersed, to reveal an ominous sight...


teachers' unions SNES and SIPES will begin a three-day strike on May 8th, Pana reported. Demands include increased transport and housing allowances.
Posted by: Fred || 04/20/2011 00:00 || Comments || Link || E-Mail|| [336064 views] Top|| File under:
UNICEF says 26 children killed in Yemen protests
[Arab News] The UN children's fund says 26 children have been killed during violent protests in Yemen over the last two months.


What kind of parents bring children to violent protests instead of finding a babysitter?

UNICEF spokeswoman Marixie Mercado said Tuesday that most of the children killed in

festivities

between security forces and anti-government demonstrators died of wounds from live ammunition.

Opposition groups in Yemen have staged a series of protests demanding the ouster of longtime President President-for-Life Ali Abdullah Saleh


... Saleh initially took power as a strongman of North Yemen in 1977, when disco was in flower, after serving as a lieutenant colonel in the army. He had been part of the conspiracy that bumped off his predecessor, Ibrahim al-Hamdi, in the usual tiresome military coup, and he has maintained power by keeping Yemen's many tribes fighting with each other, rather than uniting to string him up. ...


.
Posted by: Fred || 04/20/2011 00:00 || Comments || Link || E-Mail|| [336064 views] Top|| File under:
Algiers denies having provided armoured vehicles to Gaddafi
[Ennahar] Algeria assured on Monday

La Belle France

, during a telephone interview, that she had not provided several hundred armed vehicles to Qadaffy forces, said on Tuesday the head of French diplomacy, Alain Juppe.
"I had a very cordial discussion with my counterpart. I told him "there is information circulating that Qadaffy had received hundreds of armoured vehicles and carrying ammunition from Algeria," said French minister during a meeting with the Association of French Diplomatic Press.

"I asked him the question and he assured me that (...) it was not true," said Alain Juppe.

In a statement in Algiers, released earlier by the APS, the Algerian Ministry of Foreign Affairs does not mention this aspect of the conversation by announcing that the head of Algerian diplomacy, Mourad Medelci, "spoke Monday through telephone with his French counterpart, Alain Juppe. The meeting focused on "the status and development prospects of bilateral relations between Algeria and

La Belle France

as well as the situation in the Maghreb region," added the statement.

Libyan rebels have repeatedly accused Algiers of supporting Gadhafi, what the Algerian government denied.

Questioned on his opinion on a "good start" after the announcement of reforms by President Abdelaziz
Bouteflika


... 10th president of Algeria. He was elected in 1999 and is currently on his third term, which is probably why Algerians are ready to dump him...


, considered insufficient by the independent press and opposition in Algeria, Alain Juppe said: "When we say it's a good start, it means that we need a result."
Posted by: Fred || 04/20/2011 00:00 || Comments || Link || E-Mail|| [336064 views] Top|| File under:
French Official Urges Allies to Deploy Ground Troops to Libya
[Tolo News] Chairman of

La Belle France

's foreign affairs committee, Axel Poniatowski, has urged allies to put boots on the ground in Libya, reports say.

Poniatowski has also said that

La Belle France

should deploy commandos to Libya to guide the air strikes.


A good idea, actually; ground air controllers are worth their weight in gold. Problem is, they can't hang out there by themselves and they can't depend on the rag-tag rebels to protect them. So now you need a squad -- or more -- around each one. They have to be supplied, etc. You can do it on the fly and cheap as we did in Afghanistan in late 2001, but in the end such a move serves as the 'thin edge of the wedge' to a more robust ground force.

By the way, who has the ground air controllers? France? Britain? Italy?

La Belle France

was the first country to intervene in Libya and carry out the first air strikes.

Force of occupation on Libyan soil is forbidden by the UN resolution to protect civilians, but some of the allies have stubbornly urged deployment of ground troops and possible arming of the Libya rebels.

French officials had recently criticised NATO


...the North Atlantic Treaty Organization. Originally it was a mutual defense pact directed against an expansionist Soviet Union. In later years it evolved into a mechanism for picking the American pocket while criticizing the style of the American pants...


for not doing enough in Libya and pushed other allies to step up air strikes against Qadaffy.

Despite calls for more pressure on Col Qadaffy, the recent Berlin meeting also ended with no commitment on the issue.

NATO seems to be acting cautiously to avoid being seen the Libyan rebels' air force.
Libyan government

front man

has previously argued that those who took up armed could not be referred to as civilians.

NATO took the lead in Libya after President Barack B.O. Obama came under pressure by US politicians accusing him of being unable to define the US Libya mission.

It comes as

festivities

are continuing and the rebels have claimed they have made some gains in Misrata which is under heavy threat from Qadaffy forces.

Misrata has remained under siege and the humanitarian situation has been reported worsening. Government forces have also been pressing the eastern town of Ajdabiya.

UK recently vowed to help stranded migrant workers flee the city.

Fighting has intensified after the recent efforts by the African Union


...a union consisting of 53 African states, most run by dictators of one flavor or another. The only all-African state not in the AU is Morocco. Established in 2002, the AU is the successor to the Organisation of African Unity (OAU), which was even less successful...


peace delegation headed by the South African President failed to reach any positive conclusion.
Posted by: Fred || 04/20/2011 00:00 || Comments || Link || E-Mail|| [336065 views] Top|| File under:
Arabia
King Abdullah meets with Bahraini premier
[Arab News]

King of the Arabians, Sheikh of the Burning Sands, Custodian of the Two Holy Mosques

King Abdullah held talks here Monday with Bahraini Prime Minister Prince Khalifa bin Salman Al-Khalifa on issues of mutual concern, the Saudi Press Agency said.

Prince Khalifa conveyed his condolences to King Abdullah on the death of his sister Princess Seeta bint Abdul Aziz. The meeting was attended by Foreign Minister Prince Saud Al-Faisal and Prince Bandar bin Sultan, secretary-general of the National Security Council.

Earlier in an arrival statement, Prince Khalifa highlighted the strong relations between

Soddy Arabia

and his country. He thanked King Abdullah and the Saudi government for supporting Bahrain.
Posted by: Fred || 04/20/2011 00:00 || Comments || Link || E-Mail|| [336070 views] Top|| File under:
Britain
'Stop Islamophobic attacks on the veil'
[Iran Press TV] A protest organized by Unite Against Fascism
...Fascism: a political system developed in Italy symbolized by the Roman fasces -- thin reeds, each flimsy in itself but unbreakable when bound into a bundle. The word is nowadays thrown around by all sorts of people who have no idea what they're talking about...
has been held at the French Embassy in London against a burqa ban which has come into force in

La Belle France

.



Mohammedan

women, students and the trade unionist participated in a protest organized by UAF and One Society Many Cultures and backed by the British

Mohammedan

Initiative, Islamic Forum of Europe, Islam Expo and the Enough Coalition.

The protesters were holding placards reading, "Defend religious and cultural freedom" and "Face veil - a woman's right to choose." They called for a halt in Islamophobic attacks on veils.

Over 40 supporters of the racist group, English Defence League (EDL), attacked the peaceful protesters before the police surrounded and guided them away.

"It is unacceptable that a group of racist thugs has attacked a demo calling for freedom of religious and cultural expression for

Mohammedan

women," UAF Secretary Weyman Bennett said.

He said French president Nicolas Sarkozy


...23rd and current President of the French Republic and ex officio Co-Prince of Andorra. Sarkozy is married to singer-songwriter Carla Bruni, who has a really nice birthday suit...


has opened the door to racist and fascist groups by targeting

Mohammedan

s through measures such as the burqa ban.

"It is clear the EDL is building a street thug movement that aims to smash anyone who stands up against racism, fascism and Islamophobia.


...the irrational fear that Moslems will act the way they usually do...


We will continue our efforts to oppose them," Bennett said.

The French president's rule on the unlawfulness of covering faces in public, is considered as the latest instance of the rising wave of Islamophobia all over Europe.

Meanwhile,


...back at the hoedown Bob finally got to dance with Sally...


some feminists have supported the ban, claiming that wearing burqa or covering the face is a sign of women's repression.


No! Reeeally?


Critics say regulations that force women to change their religion or the way they dress do not provide freedom for them, but are considered as a tool of oppression and prejudice.

This article starring:
Enough Coalition
Islam Expo
Islamic Forum of Europe
One Society Many Cultures
Unite Against Fascism
Posted by: Fred || 04/20/2011 00:00 || Comments || Link || E-Mail|| [336065 views] Top|| File under:
China-Japan-Koreas
Nork Nuke Facilities 'a Disaster in the Making'
North Korean leader Kim Jong-il is using nuclear weapons development to maintain his firm grip on power, but a compilation of North Korean state media reports the Unification Ministry has gathered since June 2000, the reclusive leader has never visited the main Yongbyon nuclear complex.

Experts say this is unusual given that Kim has undertaken more than 100 of his so-called on-the-spot guidance tours this year alone, to anything from shoe factories to military units. One theory is that the site is simply too dangerous. Yongbyon "is such a 'sensitive' location that he may have made secret visits, but there is a good chance that he avoided visiting the site due to fears of radiation," an intelligence official said. Sensitive locations do not normally put Kim off. Some years ago he made two visits to a long-range missile base and a nuclear testing site in North Hamgyong Province.

At present, the Yongbyon nuclear complex contains a 5MW graphite-moderated reactor, plutonium extraction facilities, a nuclear fuel processing plant, a half-built 50 MW reactor, two unreported storage facilities for spent nuclear fuel, one storage facility that has been reported, and a light-water reactor that may or may not be completed by 2012.

The plutonium extraction facility is the main reason for the radioactive contamination. "Radioactive materials such as neptunium, americium and curium are released in the process of extracting plutonium by melting spent nuclear fuel rods with nitric acid," said Hwang Il-soon, a nuclear scientist at Seoul National University. "The problem is that these materials have half-lives of hundreds of thousands of years." That means the radioactive contamination possibly caused by the Yongbyon nuclear facility is a problem that will not go away.

There are also facilities in Yongbyon that store the nitric acid and other liquid waste generated from melting spent nuclear fuel rods, but they were covered with dirt, while new buildings have been built over them to cover them up. Other landfills storing solid radioactive waste, including spent nuclear fuel rods, have been covered with soil and trees. Since North Korea expelled IAEA inspectors in 2002, nobody knows for sure what is going on in Yongbyon.

One intelligence official said, "A bigger problem is the light-water reactor slated for completion in 2012. We don't think North Korea is capable of building it, but if the North compromises safety by hastily finishing it, we might witness a nuclear disaster."

"North Korea has operated its nuclear facilities ignoring safety standards recommended by the IAEA," said a South Korean government official. "The level of radiation in Yongbyon is staggering."

One source familiar with North Korean matters said, "I know that many researchers at Yongbyon suffered from hair loss, nausea and dizziness." There are also accounts that North Korean officials avoid escorting foreign visitors to Yongbyon. There are presently around 3,000 people working there, including around 200 scientists.
Posted by: Steve White || 04/20/2011 00:00 || Comments || Link || E-Mail|| [336063 views] Top|| File under:
China Showers Kim Jong-un with Invitations
Senior Chinese officials on four occasions invited North Korean leader Kim Jong-il's son and heir Jong-un to China during recent visits to Pyongyang, the National Intelligence Service says. The NIS officials were quoted by members of the National Assembly's Intelligence Committee as briefing them on Monday.

NIS Director Won Sei-hoon said the invitations "weren't written but verbal, but they appear to be considered official invitations."

According to other NIS officials, Kim junior is focusing on expanding his influence in policy-making, accompanying his father on outdoor activities more often, and generally boosting his status.

The NIS officials also briefed lawmakers on the food situation in the North. They said the regime is tightening controls by cutting rations even for traditionally privileged Pyongyang residents and low-ranking regional officials. Since January, the regime has been urging all households, agencies and enterprises to help the military with food donations.

They added their aim is to prepare for political events, ensure a smooth hereditary transition of power and stockpile food for the military before 2012, which the regime has touted as the year the North will turn into a "powerful and prosperous nation."
Posted by: Steve White || 04/20/2011 00:00 || Comments || Link || E-Mail|| [336063 views] Top|| File under:
India-Pakistan
Tribal elders meet today to salvage Kurram peace deal
[Dawn] The interlocutors and guarantors of
Kurram Agency


...home of an intricately interconnected web of poverty, ignorance, and religious fanaticism, where the laws of cause and effect are assumed to be suspended...


peace deal will meet in Islamabad on Tuesday to chalk out a strategy for recovery of 35 passengers, who were kidnapped from Thall-Parachinar Road last month.

They will discuss ways to salvage the peace agreement that collapsed only after month it was put into effect. "The stakeholders will sit together to find out solution to lingering issue of Kurram," Malik Waris Khan Afridi, former federal minister and head of the jirga that brokered peace agreement, told Dawn on Monday.

Well informed sources said that some outsiders, who were guarantors of the peace deal, were expected to attend the crucial talks to be held at an undisclosed place in the federal capital.

Mr Afridi also confirmed participation of main guarantors in the negotiations. The elders of rival tribes would also take part in the talks. He said that recovery of the 35 kidnapped people and compensation package worth Rs1 billion for the affected families of Kurram were on the agenda of the jirga.

The jirga will discuss breach of peace deal and kidnapping on Thal-Parachinaar Road, which was reopened in February this year after a four-year closure.

Militants had attacked three vehicles heading from

Beautiful Downtown Peshawar

to Parachinar, the headquarters of Kurram, in Baggun on March 26. Three people were killed and two others got injuries while 35 passengers were kidnapped in the incident.

The whereabouts of kidnapped people is still unknown and no group has

grabbed credit

for the attack so far.

According to sources a local

bad boy

group is believed to have hand in the kidnapping as it wants to force government for accepting its demands, including release of its members. However,
The essential However...
Mr Afridi said that he didn't know about the kidnappers and their motives.

Sajid Hussain Turi, a parliamentarian from Kurram, said that recovery of the kidnapped persons was on the top of jirga's agenda.

He said that elders and parliamentarians had worked hard to implement the agreement, signed in October 2008 for restoration of peace in the area, in letter and spirit but a series of attacks on vehicles plying on Thall-Parachinar Road had jeopardised the accord.

He said that 12 persons were killed in an attack on a passenger coach near Mamo Khwar. "The government is guarantor of the peace deal but it has failed to ensure safety of people of Kurram. Security forces have not supported efforts of the elders," he said.

The federal government has released Rs1 billion out of a total relief package of Rs2.2 billion for the people of violence-hit Kurram Agency.

He said that those who had violated the peace deal would be identified by both the tribes within 15 to 20 days.

Both the tribes were liable to take action against them, he added. "In this case such action would be taken but only after the recovery of the kidnapped persons," Mr Turi said.

He alleged that Hakimullah Mehsud-led

gun-hung tough guys

were responsible for kidnappings as tribal elders were receiving messages from them that they wanted to press government for release of some

bad boy

s. "They also want to extort money by such kidnappings," he alleged.
Posted by: Fred || 04/20/2011 00:00 || Comments || Link || E-Mail|| [336063 views] Top|| File under: Govt of Pakistan
UK refuses to handover Pervez Musharraf
[Dawn] The British government has refused to process warrants against former president
Pervez Perv Musharraf


... former dictator of Pakistain, who was less dictatorial and corrupt than any Pak civilian government to date ...


in the Benazir Bhutto

liquidation

case, issued by an anti-terrorism court of Pakistain, DawnNews reported.

The British Foreign Office informed the Pak government that the arrest warrants cannot be processed because there is no official agreement signed between the two countries on prisoner exchange.

However,
The infamous However...
the British Prime Minister
David Cameron
... has stated that he is certainly a big Thatcher fan, but I don't know whether that makes me a Thatcherite, which means he's not. Since he is not deeply ideological he lacks core principles and is easily led. He has been described as certainly not a Pitt, Elder or Younger, but he does wear a nice suit so maybe he's Beau Brummel ...
during his visit to Pakistain had assured Pakistain's request would be processed.
Posted by: Fred || 04/20/2011 00:00 || Comments || Link || E-Mail|| [336064 views] Top|| File under: Govt of Pakistan
Kayani announces army's withdrawal from Sui
[Dawn]
Chief of the Army Staff Gen Ashfaq Parvez Kayani


... four star general, current Chief of Army Staff of the Mighty Pak Army. Kayani is the former Director General of ISI...


announced on Monday transition of security responsibilities of the restive town of Sui in Dera Bugti district to Balochistan's Frontier Corps over the next two months.

He said the army battalion posted in Sui would return to the Quetta cantonment and once the troops got out of the town there would be no more army presence in the province outside cantonments.

He announced that no new cantonment would be established in Balochistan against the wishes of its people and the idea of building four other cantonments had also been dropped.

The army chief uncharacteristically spoke extempore on a number of occasions on the need for civilian law-enforcement agencies to put their act together, in an indication that the military was increasingly becoming distraught over their performance. His message was loud and clear that internal security was not military's job alone and others stakeholders needed to play their part.

Gen Kayani's announcement appeared to be aimed at pacifying

bully boyz

in the province. Baloch nationalists have been demanding for several years greater autonomy for their province, Baloch control over the resources of the province and end to military operations. They have also accused security forces and agencies of rights abuses. However,
The ever-popular However...
Gen Kayani did not touch any of these issues.

Speaking at a ceremony held to mark the launching of classes in the newly-established military college in Sui, he said: "We have converted the Sui cantonment to a military college and dropped the idea of establishing four new military cantonments in Balochistan because people don't want these. New cantonments will be built only when the people of the province wish for."

Gen Kayani said the decision was aimed at making the people believe that being a national institution, the army respected their opinion.

Gen Kayani rejected a perception that the army was deployed in different parts of Balochistan and claimed that there was no presence of army in any part of the province, except for Sui (cantonment) and from there too troops would leave after the
cantonment building was handed over to the college authorities in the next six months.

He said that a separate wing of the Frontier Corps would replace the army units in Sui to protect installations.

Gen Kayani made an impassioned plea to the civilian leadership and law-enforcement agencies to pull together with the military in its internal security job for a safe and secure Pakistain.

Dissatisfaction with LEAs' poor handling of security situation had been brewing for quite some time within the army which has lost about 2,500 troops in counter-insurgency operations mostly in tribal areas. But it was probably the first time that the top commander publicly aired such sentiments. Over the past few months there was a growing talk among military's top brass about LEAs' eroding capacity and their politicisation.

The army chief stressed the need for popular support for military's actions throughout the country, terming it "real strength for the army" -- a clear sign that he was referring to public backing for anti-militancy operations in tribal areas where the army is battling Taliban insurgency.

An ISPR statement said Gen Kayani had "emphasised the vital requirement of unified national support to the armed forces, without which no force can fulfil the mission of defending a state/nation".

He said the Frontier Corps had nothing to do with army because it was directly controlled by the interior ministry and worked in aid of the civil administration like police and levies.

The army chief said the people of Balochistan should look upon the Frontier Corps as their own force, and not as outsiders, because it had been deployed for their own security. He asked the FC inspector general to work for gaining the confidence of
people.

About the role of army in the development process, he said that being a national institution it was a partner of both federal and provincial governments and was playing an important role for the prosperity of the people of Balochistan.

The army chief also used his public appearance to warn against economic meltdown. He used the example of disintegration of USSR because of economic collapse to drive home the point that a country could not remain stable with a floundering
economy no matter how strong its army was.

Gen Kayani said it was crucial that steps were taken for putting the economic house in order.

Addressing the launching ceremony of Gwadar Institute of Technology, Gen Kayani said that 4,000 Baloch youths had joined the army after completing their training and another 5,000 would be recruited this year for which laws and standards relating to recruitment would be relaxed.

He said that no military operation was being carried out in any area of the province.

He said that about 4,500 Baloch youths had completed their vocational courses at institutes being run under the supervision of the army, adding that another 3,600 youths would join such classes this year.

He said the army would establish an Army Medical College, an Institute of Mineralogy and a Cardiac Treatment Centre in
Quetta to equip the Baloch youths with higher education in relevant fields.

Gen Kayani expressed the hope that the Balochistan government would extend its cooperation to the army to improve natural mines and mineral resources of Dukki and Musakhail areas.
Posted by: Fred || 04/20/2011 00:00 || Comments || Link || E-Mail|| [336065 views] Top|| File under: Govt of Pakistan
Israel-Palestine-Jordan
Jordan says attack on police 'terrorist act'
[Emirates 24/7] Jordan's interior minister on Sunday described an attack by Islamist Salafist


...Salafists espouse an austere form of Sunni Islam that seeks a return to practices that were common in the 7th century. Rather than doing that themselves and letting other people alone they insist everybody do as they say and they try to kill everybody who doesn't...


demonstrators on police as "a terrorist act," after more than 90 people were hurt in the violent protests two days ago.

"The aggression on

coppers

and citizens by a Takfiri group was a real terrorist act, and I am not exaggerating," Saad Hayel Srur told a news conference.

"They had the ill intention to escalate and carry out their attack, thinking that they can to achieve whatever is in their minds even through bloodshed."

More than 90 people, most of them

coppers

, were hurt on Friday when protesters from the ultra-conservative Sunni

Mohammedan

Salafi movement armed with swords, daggers and clubs attacked police in the northern city of Zarqa.

"So far 103 members of the Salafi group have been

incarcerated

," Srur said.

A member of the Salafist movement told AFP on Saturday that 22 prominent figures of the Islamist group including its chief in Jordan, Abdul Shahatah al-Tahawi, were among those

jugged

.

Prime Minister Maaruf Bakhit has accused the Islamists of belonging to an armed organisation, and said his government would take a tough line against rioters.

Unlike pro-reform protests in Jordan in recent weeks, the Salafist demonstrators have been demanding the release of 90 Islamist prisoners.

Among those they want freed is Abu Mohammed al-Maqdessi, the one-time mentor of slain Al-Qaeda in Iraq leader Abu Musab al-Zarqawi, who was from Zarqa.

The group has been protesting for several weeks and has also staged demonstrations in Amman.
Posted by: Fred || 04/20/2011 00:00 || Comments || Link || E-Mail|| [336064 views] Top|| File under: Takfir wal-Hijra
Palestinians to seek UN membership if no peace
[Arab News] The Paleostinians say that if a peace treaty with Israel isn't reached by September, their first choice is to go to the UN Security Council with such strong support and arguments that it would recommend admission of Paleostine as a new member of the United Nations.


...aka the Oyster Bay Chowder and Marching Society...


That would require convincing the US, Israel's ally, not to veto a resolution supporting membership for an independent Paleostinian state, which won't be easy.

But Riyad Mansour, the top Paleostinian diplomat at the UN, said in an interview with The

News Agency that Dare Not be Named

that there are other options to achieve the goal through the UN.

He said September looms large for the Paleostinians because "there are so many things that will converge." First, Israel and the Paleostinians agreed on President Barack B.O. Obama's target of September 2011 for a peace agreement, a date endorsed by the European Union and much of the world. Second, the two-year program to build the infrastructure of a Paleostinian state will be complete, and third, the Paleostinians hope two-thirds of the 192 UN

member states will have recognized Paleostine as an independent state, Mansour said.

Obama announced in September 2010, as US-brokered direct Israeli-Paleostinian negotiations resumed, that a peace treaty should be signed in a year, but those talks collapsed weeks later after Israel ended its freeze on building settlements.

The Paleostinians insist they will not resume peace talks until Israel stops building settlements in the West Bank and east Jerusalem -- lands it captured in the 1967 Middle East war and which the Paleostinians want for their future state. Israel maintains that the Paleostinians should not be setting conditions for talks and that settlements didn't stop them negotiating in the past.
Posted by: Fred || 04/20/2011 00:00 || Comments || Link || E-Mail|| [336071 views] Top|| File under: Palestinian Authority
Southeast Asia
Indonesia attack shows individual jihad trend: ICG
[Straits Times] A SUICIDE attack at a mosque in an Indonesian

cop shoppe

last week fits a pattern of 'individual jihad' aimed at local targets by small groups of

myrmidon

s, a think-tank said on Tuesday.

The International Crisis Group (ICG) said a trend was emerging that favoured

assassination

s over indiscriminate bombings, local over foreign targets and individual or small group action over more hierarchical organisations.

In a new report entitled 'Indonesian Jihadism: Small Groups, Big Plans', the Brussels-based ICG said the two approaches were complementary.

Larger jihadi organisations have the networks and funds to support religious outreach by

Death Eaters

espousing

myrmidon

principles through the media and religious study sessions, the report said.

Groups like regional terror network Jemaah Islamiyah (JI) and hardline Islamic group Jemaah Anshorut Tauhid (JAT) are placing greater focus on local 'enemies' seen as 'oppressors', including the police, Christians and the minority Islamic sect Ahmadiyah.

ICG senior advisor Sidney Jones said the emergence of small groups undertaking jihad on their own highlighted the urgent need for prevention programmes 'which are virtually non-existent in Indonesia'.
Posted by: Fred || 04/20/2011 00:00 || Comments || Link || E-Mail|| [336065 views] Top|| File under: Jemaah Islamiyah
Who's in the News
49
[untagged]
5
Govt of Pakistan
2
Taliban
2
Hamas
1
al-Qaeda in North Africa
1
Jemaah Islamiyah
1
Palestinian Authority
1
Takfir wal-Hijra
1
Govt of Syria
Bookmark
E-Mail Me
The Classics
The O Club
Rantburg Store
The Bloids
The Never-ending Story
Thugburg
Gulf War I
The Way We Were
Bio
Merry-Go-Blog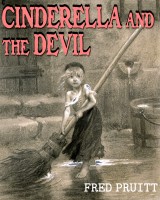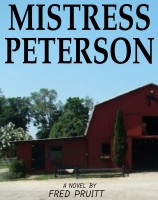 On Sale now!


A multi-volume chronology and reference guide set detailing three years of the Mexican Drug War between 2010 and 2012.

Rantburg.com and borderlandbeat.com correspondent and author Chris Covert presents his first non-fiction work detailing the drug and gang related violence in Mexico.

Chris gives us Mexican press dispatches of drug and gang war violence over three years, presented in a multi volume set intended to chronicle the death, violence and mayhem which has dominated Mexico for six years.
Click here for more information


Meet the Mods
In no particular order...


Steve White
Seafarious
tu3031
badanov
sherry
ryuge
GolfBravoUSMC
Bright Pebbles
trailing wife
Gloria
Fred
Besoeker
Glenmore
Frank G
3dc
Skidmark



Better than the average link...



Rantburg was assembled from recycled algorithms in the United States of America. No trees were destroyed in the production of this weblog. We did hurt some, though. Sorry.
3.231.217.107

Help keep the Burg running! Paypal: