Africa Horn
Al-Bashir will face justice, says ICC
[Mail and Globe] Sudanese President Omar al-Bashir will eventually face justice, even if it takes six years to arrest him, the prosecutor who indicted him for war crimes said in Cape Town on Friday.

Speaking on South African radio on the last day of the World Economic Forum on Africa, International Criminal Court (ICC) prosecutor Luis Moreno Ocampo vowed: "Al-Bashir will face justice" even if it takes "two months, two years ... even six years".

The ICC in March issued an arrest warrant for al-Bashir on charges of war crimes and crimes against humanity in the western Sudanese province of Darfur, where hundreds of thousands of people have died since 2003 in an ethnic-based conflict.

Al-Bashir has denied the charges. The African Union and the Arab League have asked that the ICC hold off on indicting him, arguing that the ICC action threatened peace efforts in Sudan.

South Africa, the continent's biggest power, took the same line.

Former South African president Thabo Mbeki has been mandated by the AU to intercede with the United Nations on al-Bashir's behalf.

Since the warrant was issued, al-Bashir has travelled to several countries in the Middle East and Africa that are not signatories to the Rome Statute that founded the ICC and not obliged, therefore, to implement the warrant.

Last weekend, he attended a trade meeting of Eastern and Southern African leaders in Zimbabwe.

By doing so, Ocampo said the Sudanese leader was merely "showing his desperation".
Posted by: Fred || 06/13/2009 00:00 || Comments || Link || E-Mail|| [10794 views] Top|| File under: Govt of Sudan
China-Japan-Koreas
Nork Women Who Flee to China Suffer in Stateless Limbo
WaPo figures out that North Korea is bad ...

SEOUL -- For North Korean women who run off to China, rules are rigged on both sides of the border.

North Korea regards them as criminals for leaving. China refuses to recognize them as refugees, sending many back to face interrogation, hard labor and sometimes torture. Others stay on in stateless limbo, sold by brokers to Chinese men in need of fertile women and live-in labor.

Bang Mi Sun, a former actress in North Korea, lived the worst of both worlds. After crossing into China in 2002, she was separated from her two children and sold into marriage to three men. She managed to get away from all three. When she ran for the third time, Chinese police arrested her and sent her back to North Korea, where a police beating mangled her left leg. Permanently maimed, she was sent to a labor camp for reeducation.

"I had to live the life of an animal," said Bang, who fled the North for a second time in 2004 and found her way to South Korea. "If I had a chance to meet with President Obama, I would first like to tell him how North Korean women are being sold like livestock in China and, second, to know that North Korean labor camps are hell on earth."
Continued on Page 49
Posted by: Steve White || 06/13/2009 00:00 || Comments || Link || E-Mail|| [10797 views] Top|| File under:
Home Front: WoT
Administration speeds overseas Gitmo detainee relocation
WASHINGTON (AP) — Despite fierce opposition in Congress, the White House insisted Friday it has not ruled out releasing Guantanamo Bay detainees in the United States. But with narrowing options, the administration has begun shipping newly cleared inmates abroad to regain momentum in its effort to close the Cuba-based prison camp.

White House spokesman Robert Gibbs said the administration has not abandoned the possibility of releasing detainees in the U.S., but he added that national security considerations would govern any moves. "We're not going to make any decisions about transfer or release that threatens the security of the country," Gibbs said at the end of a week in which nine detainees were transferred under high security to foreign nations, and one to the United States to face trial.

Gibbs said the release of those detainees showed "marked progress" and other decisions were being made on a case-by-case basis. President Barack Obama said last month that the cases of 50 detainees had been reviewed — and the administration said 48 of them were waiting for release to foreign nations.

But the prospects for any transfers of Guantanamo inmates to the mainland U.S. have dimmed in recent weeks as Congress acted to block funding to pay for the moves. And foreign countries have been hesitant to take even cleared detainees who were deemed not to pose security threats.

Authorities announced late Friday that three detainees had been sent home to Saudi Arabia. The Justice Department said the trio will be subject to judicial review in Saudi Arabia before they participate in a "rehabilitation" program administered by the Saudi government.


Scare quotes theirs, not mine ...

The three men sent to Saudi Arabia are Khalid Saad Mohammed, Abdalaziz Kareem Salim Al Noofayaee, and Ahmed Zaid Salim Zuhair.

U.S. officials said they were close to a deal with Saudi Arabia and Yemen under which Saudi Arabia would take about 100 Yemeni detainees and place them in Saudi-run terrorist rehabilitation centers.
The officials, who spoke on condition of anonymity to discuss private diplomatic contacts, would not say how many Yemenis might be transferred or when the agreement might be finalized.

Negotiations on the fate of the Yemeni inmates have been under way for months, stalled over a Saudi demand that Yemeni President Ali Abdullah Saleh publicly endorse the proposal, the officials said. Saleh had refused to do so fearing a backlash among his people, the officials said, and, as of late last month, he preferred for Yemen to set up its own centers.

This week alone, the administration transferred 10 detainees out of Guantanamo. Two were sent to Chad and Iraq, one was brought to New York to stand trial in civilian court, four were sent to Bermuda and three to Saudi Arabia. And a deal in principle has been reached with the Pacific island nation of Palau to accept some others.

Besides detainees who might be freed, tried or turned over to foreign governments, there are still others — highly dangerous — who the administration says can be neither freed nor tried. These prisoners — "people who in effect remain at war with the United States," Obama has said — include detainees who may have received extensive al-Qaida training, commanded Taliban troops or sworn allegiance to Osama bin Laden.

Despite Gibbs' comments, a key House panel approved legislation Friday that would deny immigration benefits to any Guantanamo detainees who might be released in the U.S. after being brought here for trial. The bill, to be voted on soon by Congress, would be in effect until the end of the budget year at the end of September. Lawmakers could then extend the ban.

Adoption of the legislation would deal another blow to the administration, which was taken aback by the vehemence of the resistance to a tentative earlier plan to resettle some of the Uighurs in Virginia. Intense opposition from both Republicans and Democrats forced the Obama administration to shelve the resettlement plan after a particularly embarrassing setback for Obama in which the Democratic-led Congress stripped funding to close Guantanamo.

Determined to regain the upper hand, U.S. officials have been crisscrossing the globe in recent weeks to cajole other governments to take freed detainees. "The White House came to the realization that it's just too hard, that there were too many obstacles to this and is looking at other options," said one senior official.
Posted by: Steve White || 06/13/2009 00:00 || Comments || Link || E-Mail|| [10794 views] Top|| File under:
India-Pakistan
Christian Man Raped, Murdered for Refusing to Convert to Islam, Family Says
By Nora Zimmett

A young Christian man was raped and brutally murdered in Pakistan for refusing to convert to Islam, and police are doing nothing about it, the victim's brother and minister told FOXNews.com.

Pakistani police reportedly found the body of Tariq "Litto" Mashi Ghauri — a 28-year-old university student in Sargodha, Pakistan — lying dead in a canal outside a rural village in Punjab Province on May 15. He had been raped and stabbed at least five times.

"They have sexually abuse him, torture him with a knife on his testicle and genitals," Ghauri's brother, 24-year-old Salman Nabil Ghauri, said. "They have tortured him very badly, and after that they have stabbed five times with a knife and killed him."

The family believes Litto Ghauri was murdered by the brothers of his Muslim girlfriend, Shazi Cheema, after they found him in a compromising sexual position with their sister.

The Rev. Haroon Bhatti, a Christian clergyman in the village and a friend of the Ghauri family, said Cheema's three brothers came to Litto Ghauri's house on May 11 and gave him an ultimatum: Marry their sister and convert to Islam.

Ghauri agreed to the marriage but refused to accept Islam, and the brothers kidnapped him at gunpoint and drove him to a remote farmhouse, where they tortured and murdered him, the minister said.

[Blocked Ads]"On that farmhouse — four days there — we all, Christians and family, were searching for him," the Rev. Bhatti said. "I was with him. I was searching for him."

After police discovered the body, Ghauri's death was declared a homicide and the family filed paperwork with the Atta Shaheed police station in their small village, Adda 44SB. But Ghauri's brother said police still have not arrested the alleged killers and have refused to meet with his family.

"They don't want to meet us, and the three of them who are murderers are outside," Salman Nabil Ghauri told FOXNews.com. "They are free. Nothing is happening to them. No investigation is running."

The Pakistani Embassy in Washington, D.C., told FOXNews.com that they knew nothing of the incident but were looking into it.

But one embassy official questioned the truth of the report.

"On the face of it, this appears to be exaggerated," said the Pakistani official who asked not to be named. "This does not happen over there."

The official said that minorities are very well represented in the Pakistani Parliament, and if someone in fact were murdered for not converting to Islam, "it would have been reported hugely."

The embassy official added, "if an incident of that nature happened over there, there would have to be an investigation."

Yet human rights watchdog groups say that what happened to Litto Ghauri is not uncommon because Christians in Pakistan are looked upon as the dregs of society. Pakistan's population is 97 percent Muslim, and Christians are only a very small part of the remaining 3 percent.

"What the Muslim society has done in Pakistan is just associate low caste with being Christian," said Jeremy Sewall, Advocacy Director of the International Christian Concern, which first reported the killing. "Many of these people, they clean human waste and that's their job, and that's what Christians are known for in Pakistan."

The Rev. Bhatti says that radical Muslims frequently try to trap Christian men into converting to Islam by using a woman as bait — and Ghauri suspects the involvement of his dead brother's girlfriend in trying to entrap him.

"It's common to offer things — money, women — to Christians to convert," Bhatti said.

Pakistan is one of the most hostile countries in the world for minority religions. The country still has blasphemy laws on the books that forbid saying or writing anything against Islam or the Koran. Punishment can include death.

"You basically have a situation where people can kind of act with impunity in the public," said Paula Schriefer, advocacy director at Freedom House, a human rights group. "They use these laws to sort of settle scores ... or, in situations like this, actually engage in kind of forced conversions."

The U.S. State Department's 2008 International Religious Freedom Report on Pakistan says, "Government policies do not afford equal protection to members of majority and minority religious groups."

The Ministry of Religious Affairs, which is supposed to protect religious freedom, has a verse from the Koran on its masthead, the report said: "Islam is the only religion acceptable to God."

While the U.S. government has provided millions of dollars in public outreach programs to help teach religious tolerance in Pakistan, human rights watchers say it's not sufficient.

"There's probably not enough that the U.S. government is doing to really talk about this issue because it's such an important issue in Pakistan because faith is so important to them," said Sewall.

The small Christian community is hoping that Ghauri's death will bring attention to the plight of minority religious groups in Pakistan.

"Several incidents of Christian persecution go unnoticed in Pakistan because they occur in the furthest parts of Pakistan," the Rev. Bhatti said. "This is Pakistan — predominantly Muslim. So they're the rulers. They rule us."

For Christian families like the Ghauris, living in a remote village in Pakistan, options are few. Because of their poverty they can neither leave nor help secure their own safety.

"We have very little family," said Salman Nabil Ghauri, whose mother died years ago and whose father worked as a day laborer until the killing. "My father was a daily worker. Now he is earning nothing. He is fully mad now. He cannot understand anything — he is still in the shock of death.

"My elder son is dead, and I am only one person. Where can I run? I cannot start my studies or run after my case. What should I do?"

Posted by: anonymous5089 || 06/13/2009 14:35 || Comments || Link || E-Mail|| [10801 views] Top|| File under:
India considering troop cut in Held Kashmir
SRINAGAR: As violence ebbs in Indian-held Kashmir (IHK), India is planning to withdraw some troops from towns across the disputed Himalayan region, India's home (Interior) minister said on Friday. A partial withdrawal would mark the first troop reduction in the region's urban areas since freedom fighters started their campaign 20 years ago.

"It is our intention to redraw the lines of responsibility. The army holds the responsibility for conventional defence at the borders and fighting insurgency," Indian Home Minister Palaniappan Chidambaram told a news conference. "The army also comes to the aid of the state in countering terrorism, but we would like the army do it in areas far away from towns and cities."

Chidambaram said the responsibility for maintaining law and order in towns and cities would be handed to the local police. He did not give a timeframe for the withdrawal. "I cannot fix the time limit now," he said. "It will take time, but this is the direction."

The move to reduce troop numbers comes after Prime Minister (PM) Manmohan Singh said this week he was ready to meet Pakistan "more than half-way" if Pakistan cracked down on militants. Islamabad welcomed Singh's comments.

Experts described India's decision to cut troops as a sign of changing times. "A strong new government in Delhi is feeling confident to deal with the Kashmir problem," said Masood Ahmed, a Srinagar-based political analyst.
Posted by: Steve White || 06/13/2009 00:00 || Comments || Link || E-Mail|| [10795 views] Top|| File under:
Pakistan: Sunni strike to protest against clerics murder
[ADN Kronos] By Syed Saleem Shahzad - Sunni organisations throughout Pakistan have announced plans for a nationwide strike on Saturday to protest against the murder of the respected religious scholar Sarfraz Naeemi. Sarfraz Naeemi and five others were killed late Friday in a suicide attack at the Jamia Naimia Islamic school in the northeastern city of Lahore.

Prime minister Yousaf Raza Gillani joined political leaders and religious scholars from all sects in condemning the killing which occurred late in the day to coincide with Friday prayers. Some even called it a conspiracy to draw Pakistan into a serious sectarian war.

Sarfraz Naeemi was one of the most respected religious scholars of the Brelvi school of thought, the majority sect in Pakistan and a leading critic of the Taliban.

He had said that suicide attacks were prohibited under Islam and described Taliban militants as traitors who were anti-Pakistan.

Sarfraz Naeemi also announced a religious decree to justify the killing of the Taliban through military operations and spoke at a series of conferences jointly sponsored by the government of Pakistan and the Pakistani army last month.

News of the suicide attack spread quickly across the country on Friday and angry protesters took to the streets of the major cities of Karachi, Lahore, Multan, Hyderabad, Faisalabad and elsewhere, forcing many shopkeepers and other businesses to close their doors.

In the cities of Lahore, Rawalpindi and Karachi, protesters blocked roads and brought traffic to a standstill as they pelted cars with stones.

The Friday suicide attack is a landmark event in Pakistan as it is the first major retaliation by the Taliban against a military sponsored campaign to mobilise people against the Taliban and Al-Qaeda.

Through the same campaign a series of conferences were arranged where religious scholars issued decrees against the Taliban and suicide attacks.

All the conferences were attended by Brelvi school of thought (Sufis) the largest school of thought of the country while the Deoband school of thought followed by the Taliban boycotted them.

Naeemi was very close to former prime minister and current opposition leader Nawaz Sharif who heads the Pakistan Muslim League - Nawaz, and his brother Shahbaz. Both brothers condemned his murder in a statement issued late Friday.

The chief of Jamaat-i-Islami Pakistan, Syed Munawar Hasan told Adnkronos International (AKI) that Naeemi was a soft-hearted person and his killing was a great loss.

Nevertheless, he said such attacks were the result of inappropriate government policies, NATO's presence in the region and the military operation in the North West Frontier Province.

Shia leader Allama Abbas Kumaili said a statement the killing was an attack on people who oppose terrorism.
Posted by: Fred || 06/13/2009 00:00 || Comments || Link || E-Mail|| [10793 views] Top|| File under: Govt of Pakistan
Police mistakenly shoot youth in Isb
[Geo News] Police took a youth for a terrorist who was riding motorcycle and shot him injured here in the federal capital Islamabad late on Friday, Geo news reported. According to police sources, the injured youth was later identified as Qaiser who was shifted to Poly Clinic Hospital for medical attainment.
Posted by: Fred || 06/13/2009 00:00 || Comments || Link || E-Mail|| [10794 views] Top|| File under: Govt of Pakistan
President condemns Lahore, Nowshera blasts; seeks inquiry
[Geo News] President Asif Ali Zardari on Friday strongly condemned the bomb blast at Jamia Naeemia mosque in Lahore that killed renowned religious leader Maulana Sarfraz Naeemi and several others. The President also condemned the blast at a mosque in Nowshera and ordered inquiry into the tragic incidents. He expressed condolence with the families of deceased persons and directed the authorities to ensure proper treatment of the injured.
Posted by: Fred || 06/13/2009 00:00 || Comments || Link || E-Mail|| [10795 views] Top|| File under: Govt of Pakistan
Fazl denies facing pressure to quit govt
[The News (Pak)] Maulana Fazlur Rehman of the JUI-F on Thursday denied that he was facing pressure from his party to part ways with the ruling coalition over the ongoing military operation in the Malakand Division and elsewhere. "There is no truth in reports that my party is exerting pressure on me to quit the government over the use of force against the militants," Maulana Fazl said during an informal chat with The News here at a local hotel after speaking at a Kashmir moot.

He maintained that the recent central executive committee meeting had unanimously decided to oppose the military operation while remaining a part of the ruling set-up. JUI-F insiders, however, had a totally different viewpoint and insisted that the majority of the CEC members had strongly advocated leaving the government over the use of power to resolve issues.
Posted by: Fred || 06/13/2009 00:00 || Comments || Link || E-Mail|| [10793 views] Top|| File under: Jamaat-e-Ulema Islami
Qaeda leaving Pakistan for Somalia, Yemen
Dozens of Al Qaeda fighters, and a handful of its leaders, are leaving the Tribal Areas and moving to Somalia and Yemen, US officials say. Some aides to President Barack Obama, according to New York Times, attribute the moves to intensified drone attacks. Another explanation is the growth of the jihadist campaigns in both Somalia and Yemen. Somalia now bears resemblance to Afghanistan immediately before the September 11. Yemen, too, has a weak government. There is no evidence so far, officials say, that Osama bin Laden and Ayman Al Zawahri are considering a move. Leon Panetta, the CIA director, said on Thursday the US must prevent Al Qaeda from creating a new sanctuary. The steady trickle of fighters could worsen the chaos in Somalia, where a militant group has attracted foreign jihadists in its quest to topple the weak government in Mogadishu. It could also swell the ranks of a growing menace in Yemen.
Posted by: || 06/13/2009 00:00 || Comments || Link || E-Mail|| [10794 views] Top|| File under: al-Qaeda
Dr Naeemi's killing 'un-Islamic': Hafiz Saeed
Jamaatud Dawa chief Hafiz Saeed has spoken out against the attack on eminent scholar Dr Sarfraz Ahmed Naeemi, calling it an inhumane and un-Islamic act, a private TV channel reported on Friday. Meanwhile, Jamiat Ulema-e-Islam-Fazl (JUI-F) chief Fazlur Rehman also expressed grief over the killing of Dr Naeemi, according to a private TV channel. JUI-F Secretary General Abdul Ghafoor Haidri and JUI-F Information Secretary Maulana Amjad Khan also condemned the killing. Federal Minister for Religious Affairs Hamid Saeed Kazmi also condemned the incident, saying it was a great loss to the Muslim world and Pakistan.
Posted by: || 06/13/2009 00:00 || Comments || Link || E-Mail|| [10795 views] Top|| File under: Lashkar e-Taiba
Israel-Palestine-Jordan
Carter honored by PA government
Carter brokered the Israeli-Egypt peace accord of 1979 and several years ago wrote a book, "Palestine: Peace Not Apartheid," that is sharply critical of Israeli policies in the occupied territories.

"I have been in love with the Palestinian people for many years," he said Saturday, adding that this is a feeling shared by members of his family. "I have two great-grandsons that are rapidly learning about the people here and the anguish and suffering and deprivation of human rights that you have experienced ever since 1948," he said.

Referring to President Barack Obama's call for an Israeli settlement freeze, Carter said that "in the future, I am sure, he will call for the dismantling of the settlements that exist."

But he noted that Obama also called for an end to violence against Israelis and for Arab acceptance of Israelis' right to their own nation. Carter said such acceptance is painful for displaced Palestinians, but that "there has to be an accommodation in the political world."

Carter, 85, pledged his "assistance, as long as I live, to win your freedom, your independence, your sovereignty and a good life."
Posted by: tipper || 06/13/2009 15:57 || Comments || Link || E-Mail|| [10795 views] Top|| File under:
Dayton to get funding to train PA forces
[Jerusalem Post Middle East] An Obama administration plan to train Palestinian forces and deploy them in the West Bank will receive its requested funding, Congress was expected to decide Thursday as Israeli officials said that the US had formulated a two-year plan to train a total of 10 battalions.

According to the decision, the 2009 fiscal year Supplemental Appropriations Bill will include $109 million for projects directed by the United States Security Coordination in Israel Lt.-Gen. Keith Dayton. Congress is also currently evaluating an administration request to receive an additional $100m. to continue and expand the training in 2010.

Dayton has already overseen the training and deployment of three Palestinian battalions in the West Bank. The US-directed training is conducted in Jordan.

Israeli officials said Thursday that a request by Dayton to train another battalion had recently been approved and that additional requests - for more battalions - were expected. The officials said that Dayton's plan appeared to include 10 battalions that would be trained and deployed in the West Bank over the next two years.

Sources in the IDF said that while the battalions would not pose a strategic threat to Israel, their training and subsequent deployment in the West Bank would be evaluated on a case-by-case basis.

The recent crackdown on Hamas cells in Kalkilya, the IDF sources said, was part of a Palestinian Authority effort to show the US and Israel that it was prepared to take over security responsibility of additional areas in the West Bank. In the past, battalions trained there have been deployed in Jenin, Jericho, Bethlehem and Hebron.

Under the Jenin model, the IDF has scaled back operations in that city, removed checkpoints in the area, permitted the deployment of US-trained Palestinian forces and allowed Israeli Arabs into the city to boost the local economy. In addition, Israel and the PA are working on the construction of an industrial park.
Posted by: Fred || 06/13/2009 00:00 || Comments || Link || E-Mail|| [10793 views] Top|| File under: Palestinian Authority
Southeast Asia
Bomb plotters to return
[Straits Times] CAMBODIAN Prime Minister Hun Sen agreed on Friday to allow two Thai Muslims convicted of plotting attacks on Western embassies in Phnom Penh in 2004 to serve the rest of their prison terms in Thailand.

The deal was agreed during a meeting on Friday between Hun Sen and his Thai counterpart Abhisit Vejjajiva, Information Minister Khieu Kanharith told Reuters.

The two Thais and a Cambodian, who were linked to the Southeast Asian militant group Jemaah Islamiah (JI), were given life sentences by a Cambodian court in December 2004 for plotting to bomb the US and British embassies in Phnom Penh.

Chiming Abdul Azi, Muhammadyalludin Mading and Cambodian Sman Esma El were found guilty of colluding to attack the missions along with Hambali, the suspected JI mastermind of the 2002 Bali bombings that killed 202 people.

Hambali remains in US detention since being handed over by Thailand after his capture in the central city of Ayutthaya in 2003.

Mr Kanharith said several Cambodians serving prison sentences in Thailand would be returned as part of the deal. 'Hun Sen told his Thai counterpart that he would send the two convicted Thais to serve their punishment in Thailand and vice-versa,' he said.

Mr Kanharith said the transfers could take some time because Thailand and Cambodia have no extradition agreement.

The two leaders also pledged to settle a long-running dispute over the 900-year-old Preah Vihear temple, which has been a source of tension between the two countries for generations.

Two Thai soldiers were killed and nine wounded in April in a clash with Cambodian troops near the temple, which the International Court of Justice awarded to Cambodia in 1962, without ruling on the ownership of the disputed land around it.

'They gave assurances that armed conflicts would not take place at the border near the temple,' Ieng Sophalleth, a Cambodian government spokesman, told reporters.
Posted by: Fred || 06/13/2009 00:00 || Comments || Link || E-Mail|| [10794 views] Top|| File under: Jemaah Islamiyah
Philippines restarts talks with MILF
[Straits Times] THE Philippines is using mediation to restart peace talks with Muslim separatist guerrillas in the south, despite recent fighting, President Gloria Arroyo said Friday. Speaking at a ceremony marking the 111th anniversary of the declaration of Philippine independence from Spanish rule, Arroyo said the Malaysian government was working to reopen the talks that stalled in August after rebel commanders attacked Christian communities.

'We are awaiting advice from our third party facilitator, the government of Malaysia, on when peace talks will resume,' Arroyo said, adding that Malaysian Prime Minister Najib Rajak had given 'assurances of his country's support to the peace process' with the Moro Islamic Liberation Front (Milf).

She said a government negotiator was in behind-the-scenes discussions with rebels over the agenda for any peace talks.

However chief Milf negotiator Mohagher Iqbal denied there had been direct contact.

'There's no direct back-channel negotiations. There's no feedback too with Malaysia regarding the talks,' he said.

'I'm not certain if there will be a resumption of talks under the Arroyo administration because the situation on the ground is fluid. Anything may happen,' he told AFP.

The 12,000-strong Milf has waged a long campaign for a separate state in the southern third of the largely-Christian Philippines.

Talks between the two sides began following a 2003 ceasefire, but were suspended last August after the country's Supreme Court blocked a deal that would have given the Milf control of a swathe of land.

In recent weeks, fighting has stepped up in the southern island of Mindanao with three Milf camps overrun and at least 30 rebels slain.
Posted by: Fred || 06/13/2009 00:00 || Comments || Link || E-Mail|| [10798 views] Top|| File under: Moro Islamic Liberation Front
Syria-Lebanon-Iran
Ahmadinejad's Opponent Arrested
Iranian presidential candidate Mir Hossein Mousavi was reportedly arrested Saturday following the reformist's defeat at the polls by hardliner Mahmoud Ahmadinejad. Supporters of Mousavi, the main challenger to Ahmadinejad, responded to the election with the most serious unrest in Tehran in a decade and charged that the result was the work of a dictatorship.

Mousavi's arrest was reported by an unofficial source, according to whom the presidential hopeful was arrested en route to the home of Iran's supreme leader, Ayatollah Ali Khamenei.

Nevertheless, there were a number of contradictory reports from Iran on Saturday, in large part due to the heavy restrictions imposed on the media in the Islamic Republic, in particular on foreign reporters.

It was also reported Saturday that former Iranian president Ali Akbar Hashemi Rafsanjani resigned from all of his official positions in protest against the results of the election, which Mousavi denounced as rigged.

By nightfall, cell phone service appeared to have been cut in the capital Tehran. And Ahmadinejad, in a nationally televised victory speech, accused the foreign media of coverage that harms the Iranian people. There was more rioting at night and fires continued to burn on the streets of Tehran.
Posted by: Glenmore || 06/13/2009 16:53 || Comments || Link || E-Mail|| [10805 views] Top|| File under:
Hezbollah slams silence over Judaization
[Iran Press TV Latest] Lebanon's Hezbollah has condemned the international community's silence over Israel's attempts to Judaize Jerusalem (al-Quds).

Tel Aviv continues to erect new homes in the occupied Palestinian territories -- especially in the East Jerusalem -- right before the watchful eyes of international bodies, the movement said in a statement released on Friday.

It added that Israel is using Jewish settlers to implement its policy of changing the demographic feature of Jerusalem, seeking to turn the third-holiest Islamic city into a "Jew only" region.

Hezbollah also urged all Muslim nations, the Islamic Conference Organization and other concerned regional and international groups to do their utmost to pressure Israel into ending the Judaization of Jerusalem.

Israel has already ordered a large number of Palestinians to evacuate the city, in an attempt to uproot the Arab residents and replace them with Jewish settlers.

According to Palestinian sources Israel has in recent months begun constructing thousands of new Israeli homes in Palestinian territories in breach of the United Nations Security Council resolutions.

East Jerusalem (al-Quds) is widely viewed as the capital of Palestinians' future state.
Posted by: Fred || 06/13/2009 00:00 || Comments || Link || E-Mail|| [10794 views] Top|| File under: Hezbollah
UNIFIL helping to arrest Israeli spies
[Jerusalem Post Middle East] UNIFIL peacekeepers in Lebanon, whose mandate includes ensuring that Hizbullah not be permitted to rearm or expand it's presence south of the Litani River following the Second Lebanon War, has been engaged in an altogether different mission - facilitating the arrest of those suspected of spying for Israel, Channel 10 reported on Thursday.

According to the report, the UNIFIL activity was uncovered two days ago, during a video conference conducted between the Spanish defense minister and various Spanish military commanders stationed throughout the world, in which the commanders briefed the minister on their military operations. In a video aired by Channel 10, the Spanish UNIFIL commander was seen reporting that his troops had been engaged in "looking for Israeli spies."

"I would like to note the continuation of operations that were conducted this week, searching for an Israeli spy ring." he began. "A number of arrests were made."

"This shows that in the Shi'ite areas there is a continuous feeling of mistrust," the commander said, "because they think that everybody near their area is looking for information that could hurt them."

Following publication of the briefing, the Spanish defense minister told Spanish media that the whole situation was just a "misunderstanding."

Israel has yet to react to the UNIFIL commander's statement.

In the past few months, there have been repeated reports that dozens of alleged Israeli spies were arrested in Lebanon. It is not clear exactly how many people have been detained by Lebanese authorities and Hizbullah operatives.
Posted by: Fred || 06/13/2009 00:00 || Comments || Link || E-Mail|| [10794 views] Top|| File under:
Who's in the News
52
[untagged]
7
TTP
4
Govt of Pakistan
3
Govt of Iran
2
al-Qaeda
1
Palestinian Authority
1
Govt of Sudan
1
Lashkar e-Taiba
1
Hezbollah
1
al-Qaeda in Pakistan
1
Jamaat-e-Ulema Islami
1
Taliban
1
Jemaah Islamiyah
1
Moro Islamic Liberation Front
Bookmark
E-Mail Me
The Classics
The O Club
Rantburg Store
The Bloids
The Never-ending Story
Thugburg
Gulf War I
The Way We Were
Bio
Merry-Go-Blog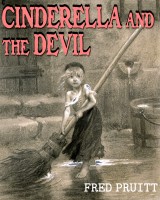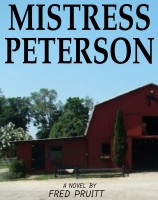 On Sale now!


A multi-volume chronology and reference guide set detailing three years of the Mexican Drug War between 2010 and 2012.

Rantburg.com and borderlandbeat.com correspondent and author Chris Covert presents his first non-fiction work detailing the drug and gang related violence in Mexico.

Chris gives us Mexican press dispatches of drug and gang war violence over three years, presented in a multi volume set intended to chronicle the death, violence and mayhem which has dominated Mexico for six years.
Click here for more information


Meet the Mods
In no particular order...


Steve White
Seafarious
tu3031
badanov
sherry
ryuge
GolfBravoUSMC
Bright Pebbles
trailing wife
Gloria
Fred
Besoeker
Glenmore
Frank G
3dc
Skidmark



Better than the average link...



Rantburg was assembled from recycled algorithms in the United States of America. No trees were destroyed in the production of this weblog. We did hurt some, though. Sorry.
18.232.56.9

Help keep the Burg running! Paypal: