Afghanistan
Hamid Karzai "Very Serious" On Ending Air Raids: Anonymous Poobah
Afghan President Hamid Karzai is "very serious" about a demand for foreign forces in Afghanistan to halt air raids, even though it was rebuffed by a top U.S. security official, his spokesman said on Monday.

Afghans are furious about the bombing of two villages in Western Farah province during a drawn-out battle last week, when homes full of civilians were hit.

Karzai, who went on U.S. television to demand an end to all air attacks, has put the death toll at up to 130 people. If his figure is confirmed, it would be the biggest such case of Western forces killing civilians since they invaded in 2001.

His plea was rejected by White House National Security Advisor James Jones, who said the United States could not be expected to fight "with one hand tied behind our back."

But an issue that is already poisoning ties between Washington and Kabul may become even more toxic, as Karzai's team showed no signs of backing away from their demand to end attacks which they say undermine the government's legitimacy.

"We demand a complete end to the bombardment of our villages ... and we are very serious about it," said presidential spokesman Siymak Herawi, when asked about Jones's comments.

"They are like a double-edged weapon with which the international community is hurting itself and also the Afghan people," he added.
Posted by: GolfBravoUSMC || 05/11/2009 11:37 || Comments || Link || E-Mail|| [336071 views] Top|| File under:
US attacked Afghanistan with white phosphorus?
[Iran Press TV Latest] Human rights and medical officials say that they suspect white phosphorus was used by US-led forces in an attack last week on civilians in Afghanistan.

More than 140 civilians were killed on Tuesday when US warplanes dropped bombs on two villages in the Bala Baluk district in the western province of Farah.

Britain's Observer weekly reported on Sunday that Dr. Mohammad Aref Jalali, who heads the internationally-funded burns hospital in Herat, said the victims among villagers taken to his hospital showed 'highly unusual burns' on their hands and feet, of a type that they had not seen before. "We cannot be 100% sure what type of chemical it was and we do not have the equipment here to find out. One of the women who came here told us that 22 members of her family were totally burned. She said a bomb distributed white powder that caught fire and then set people's clothes alight."

This description of material, that spontaneously ignite after contact with air are very close to what was seen earlier in the year in Gaza, when Israel subjected the Palestinian enclave to attacks by white phosphorus dispersed by air-burst shells.

Human Rights Watch identified the Israeli white phosphorus shells as being of the 155mm, M825E1 type of US origin.

The US forces have acknowledged using white phosphorus bombs in other theaters of operations too, including the November 2004 suppression of uprising in the Iraqi city of Fallujah, in contravention of the Geneva Conventions that prohibit the use of incendiary weapons against human targets.

According to the Human Rights Watch, other than serious burns, white phosphorus can cause poisoning through the production of 'systemic poisoning', resulting in deaths with even less than 10 percent burns.

Nader Nadery, a senior officer at the Afghanistan Independent Human Rights Commission, said that his organization also feared about the type of chemical used in the latest attacks on Afghan villagers.

Local Afghan sources reported that as many as 147 civilians were killed in the attacks by US-led forces.

The newspaper reported one official in Afghanistan who did not want his name to be published as saying, "The stories that are emerging are quite frankly horrifying. It is quite apparent that the large bulk of civilian casualties were called in after the initial fighting had subsided and both the troops and the Taliban had withdrawn."

The high number of casualties among the Afghan civilians has been blamed for the resurgence of the Taliban, whose ranks are replenished by Afghans who may seek revenge for the slaughter of their relatives and neighbors.

Afghan president, Hamid Karzai, who is seeking reelection in the ballots set for August, last week called for a halt to attacks against civilians.

Posted by: Fred || 05/11/2009 00:00 || Comments || Link || E-Mail|| [336065 views] Top|| File under: al-Qaeda
US wonŽt stop airstrikes despite Afghan anger
[Bangla Daily Star] The United States will not hamper its forces in Afghanistan by banning airstrikes but will redouble efforts to limit civilian casualties, National Security Advisor James Jones said yesterday.

"We can't fight with one hand tied behind our back," General Jones said on ABC, arguing that Afghan President Hamid Karzai "understands that we have to have the full complement of our offensive military power when we need it."

"We're going to take a look at trying to make sure that we correct those things we can correct, but certainly to tie the hands of our commanders and say we're not going to conduct air strikes, it would be imprudent," he said.

Karzai, who was in Washington last week, called for a halt to the airstrikes after alleging that one had killed up to 130 Afghan villagers including women and children.

"That's part of the combined arms package and so we probably would not do that," Jones said of the strikes.

"But we are going to take very seriously the (criticism) and redouble our efforts to make sure that innocent civilians are not killed."
Posted by: Fred || 05/11/2009 00:00 || Comments || Link || E-Mail|| [336061 views] Top|| File under: al-Qaeda
Africa North
Muslim Brotherhood: ObamaŽs Egypt trip ŽuselessŽ
[Jerusalem Post Middle East] US administration attempting to ŽŽimplement its permanent agenda that favors the Zionist entity,ŽŽ says organizationŽs deputy leader.

Posted by: Fred || 05/11/2009 00:00 || Comments || Link || E-Mail|| [336063 views] Top|| File under: Muslim Brotherhood
China-Japan-Koreas
N. Korea Issues Threat on Uranium
SEOUL, South Korea -- North Korea said Wednesday that it would start a uranium enrichment program, declaring for the first time that it intended to pursue a second project unless the United Nations lifted sanctions. Calling the United Nations Security Council "a tool for the U.S. highhanded and arbitrary practices," North Korea also threatened to conduct nuclear and intercontinental ballistic missile tests.


But since it's the New York Times you may relax, because the NYT is going to throw enough sand in your eyes to make you worry more about Michelle's biceps ...

It would take North Korea months to prepare a nuclear or ballistic missile test, and some Western intelligence agencies suspect that it has already been pursuing a covert uranium-based nuclear program in parallel to its known plutonium-based program. New nuclear tests would use up some of North Korea's fissile material, but give it more information to improve its technology, as would new missile tests.

By making public threats, the North used a familiar tactic to raise the stakes in its standoff with Washington. Analysts say the country needs outside aid to feed its own people and outside enemies to justify its harsh rule. Since the collapse of the Soviet bloc, when North Korea lost most of its trade partners and aid providers, the impoverished country has used threats as a survival tactic. (When the United States and South Korea provide the North with aid, the government internally tells its people that the "enemies come groveling with tributes.")


See, it's just business as usual, no need to be alarmed.

North Korea's nuclear program remains its main, and perhaps only, attention-gathering tool and bargaining chip, and it has repeatedly wrested more aid from its threats, and even new bouts of engagement with Washington.

They're just children you see, seeking attention and not really serious about annihilating their enemies ...


Continued on Page 49
Posted by: Steve White || 05/11/2009 00:00 || Comments || Link || E-Mail|| [336063 views] Top|| File under:
India-Pakistan
Munawar predicts 'big jihad' against US
Jamaat-i-Islami (JI) Amir, Syed Munawwar Hasan has predicted armed struggle against United States in the days to come. Speaking at a 'Go-America-Go' rally on The Mall [in Lahore] on Sunday, he asked JI activists: 'Announcement for the big jihad may be made during the coming days, so make preparations about it.'

Referring to the failure of armed forces in operation against their own people in former East Pakistan, he urged the authorities to desist from taking up arms against their own people. Chiding the government claim that it was establishing its writ, he asked where was the so-called writ when scores of citizens were shot dead in Karachi on May 12, 2007 or when hundreds of citizens were kidnapped by the American agencies?

Alleging that India was involved in the Lahore attacks and in Balochistan uprising, the JI amir demanded the government activate its foreign missions to expose New Delhi.He said either the United States itself was massacring Muslims in Iraq and Afghanistan or was patronising other powers — Israel and India — engaged in anti-Muslim actions. He said the United States had always tried to destabilise Pakistan and make India a mini-superpower of the region. He said it was for this reason that Washington was pressing Islamabad to withdraw its forces from the Indian border.

Despite being the first public event of the new JI amir, attendance at the rally was not impressive though it was not restricted to Lahore-based workers only and activists from nearby districts had also been transported to the show. The party leadership had claimed that the strength of the rally would run into hundreds of thousands to give a strong message to the United States and Pakistani government that the masses were against the army operation alleged to be launched at the behest of Washington. The rally also lacked spirit, enthusiasm and zeal, which has usually been the hallmark of the events organised by religious parties.
Posted by: ryuge || 05/11/2009 03:29 || Comments || Link || E-Mail|| [336062 views] Top|| File under:
Military operation in Tribal Areas not the solution: Imran
Pakistan Tehreek-e-Insaf chairman Imran Khan has dismissed the military operation in the tribal areas as not being the appropriate solution.

Addressing a press conference on Sunday, Khan said that the military operation should have been the last resort and called for an inquiry to ascertain who violated the Swat accord first.

"PTI has expressed its grave concern over the internal displacement of one million people from Swat and Buner," he said. Khan demanded that the government take practical steps immediately, instead of lip-services and empty promises. The affected people need immediate help from the government, he said.

Posted by: Fred || 05/11/2009 00:00 || Comments || Link || E-Mail|| [336062 views] Top|| File under: Govt of Pakistan
Sufi Muhammad still backs Taliban
When the authorities released Sufi Muhammad from prison, they saw a once-militant firebrand ready to talk peace and able to convince the insurgents to lay down their weapons.

Their confidence appeared well-founded when he negotiated a ceasefire deal in the Swat valley, where the Taliban had fought the army to a standstill.

Today that deal lies in tatters as the Taliban and the army square off amid accusations of betrayal from both sides.

The US had criticised the Swat deal, saying it would permit the Taliban to regroup and expand their reach. The Taliban tried to do exactly that. Fighting has since resumed in Swat, home to 1.5 million people. The Red Cross has said up to half a million people may have been forced from Swat and surrounding areas by the latest fighting.

The 78-year-old Sufi Muhammad, who negotiated the truce and pledged last year to work for "peace and the restoration of the government's writ" in Swat is now encouraging Taliban defiance.

His aides insist he is committed to peace and ready for fresh talks with the government.

But US officials in Pakistan say the Swat deal shows it is the men with weapons who decide the terms. To maintain their position, men like Sufi Muhammad must find favour with them.

The deals "actually neutralised the moderates", says Samina Ahmed of the International Crisis Group. "Where are they now? They're not in Swat. They're fleeing for their lives."

Sardar Hussain Babak, the NWFP minister, called the cleric a "peaceful man". But he also said he did not think Sufi Muhammad "will convince those who have guns to lay down their guns. ...The intentions of these people are now very clear".

Sufi Muhammad got his start in politics in the 1980s with the mainstream Jamaat-e-Islami. He quit after losing a local election in Lower Dir. By the early 1990s, he had formed a group whose aim was to see Islamic law imposed in the valley.

Following the US-led invasion of Afghanistan in 2001, he led 5,000 followers across the border to battle Americans and their allies. Upon his return in 2002, he was jailed and his group banned as a terrorist outfit.

Six years later, the authorities released him hoping he would draw his old supporters away from his son-in-law who had aligned himself with the Tehreek-e-Taliban.

He did eventually broker the truce, which called for the imposition of Islamic law in Swat and surrounding areas.

In the absence of clear definitions, the Taliban began imposing their own brand of justice and driving out any officials, police or people who opposed them.

As they began moving into other Malakand districts, Sufi Muhammad supported them.

Posted by: Fred || 05/11/2009 00:00 || Comments || Link || E-Mail|| [336062 views] Top|| File under: TNSM
US says militants may target India again
[Iran Press TV Latest] Pakistan-based militants are planning to target Indian cities in order to divert the Pakistani army's attention from fighting against the Taliban, the US says.

Bruce Riedel, an administration aide and retired CIA expert, said in an interview on Sunday that Pakistan-based militants are planning to target major cities across India.

"There is a serious risk of another Mumbai-style attack, which would ratchet up tensions and make the Pakistani army even more determined to keep 80% of its manpower focused on India rather than on the threat posed by the internal jihadist problem," Riedel claimed.

Relations between the nuclear-armed neighbors have sunk to a new low after militants, allegedly belonging to the Pakistan-based Lashkar-e-Taiba (LeT) terrorist group, attacked several areas across the Indian port city of Mumbai in November 2008.

At least 179 people, including nine militants, were killed and hundreds of others were injured in the incident.

Pakistan then begun moving thousands of troops away from the border with Afghanistan, and shifted them to the Indian border in the wake of rising tensions between the two neighbors over the issue.

Pakistan's President, Asif Ali Zardari, has emphasized that terrorists inside the country, and not India, pose a threat to Pakistan.

Posted by: Fred || 05/11/2009 00:00 || Comments || Link || E-Mail|| [336061 views] Top|| File under:
Qazi sees international conspiracy against nuclear Pakistan
[Geo News] Jamaat-e-Islami (JI) former Amir Qazi Hussain Ahmed on Sunday said that international conspiracies were being hatched against Pakistan due to its nuclear capability. Addressing a news conference here, he said that United States, Israel and India were behind these conspiracies against nuclear Pakistan. He regretted that Pakistan is an ally of non-Muslim states instead of Muslim nations. Ahmed underscored that the country needed to end its alliance with the U.S. to resolve all of its problems. Former JI Amir further said that "The United States wants to see Indian dominance in this part of the world."

Posted by: Fred || 05/11/2009 00:00 || Comments || Link || E-Mail|| [336061 views] Top|| File under: Jamaat-e-Islami
'No contact with Sufi since operation began'
The Awami National Party (ANP) on Sunday said it had temporarily stopped communicating with Tehreek-e-Nifaz-e-Shariat-e-Muhammadi (TNSM) chief Sufi Muhammad until the military concludes its operation against the Taliban. "There is no contact between our party and the TNSM since the military began its operation. We tried to implement the Nizam-e-Adl in Malakand but Sufi failed to restore peace in the area," ANP Information Secretary Zahid Khan told Daily Times.


That's because Sufi had no intention of restoring peace, dumbass.


He said he had talked to people close to the TNSM chief last week to condole the death of Sufi's son, but there was no communication between the ANP-led provincial government and Sufi after the federal government announced to launch a military operation in Swat. "We have not closed our doors for talks with Sufi. We will again negotiate with the people and the TNSM chief," he added.

Operation: Khan made it clear that the ANP would not talk to Sufi until the military operation against the Taliban was over. "Sufi has failed to control those taking up arms and challenging the government's writ and he will now be contacted only after the government establishes its writ."


"Only then will we surrender!"


To another question, Khan said the provincial government would implement the Nizam-e-Adl after it takes control of Swat. He said the ANP was committed to setting up the Darul Qaza appellate courts in Malakand, but it was unfair to demand that the appointments be made by Sufi Muhammad.

Meanwhile, ANP Parliamentary Leader in the Senate Haji Muhammad Adeel said the implementation of the Nizam-e-Adl was a popular demand, but was directly dependant on peace in the area.

Hostage: Adeel said he believed the Taliban did not follow Sufi's orders. "Sufi had fallen hostage to the Taliban. I believe all this was beyond his capacity," he said.


His son in law is the commander of the Swat Talibs. He's been on their side from the beginning: political wing, military wing. What's so complicated about that?


He criticised Sufi for demanding appointment of qazis of his choice, adding the TNSM chief had used the issue as an excuse to retreat from the peace deal. Adeel said the authority to halt the military action lay with the federal government and the ANP would fully support the Centre for restoring pace in the area. "It is futile to interact with Sufi right now... we continued negotiations with Sufi for a year but he failed to fulfil his promises," Adeel added.
Posted by: Fred || 05/11/2009 00:00 || Comments || Link || E-Mail|| [336064 views] Top|| File under: TNSM
Pakistani state is not going to collapse, says Prez Ten Percent
President Asif Ali Zardari denied on Sunday Pakistan is on the verge of collapse,


"No, no! Certainly not!"


as top US officials welcomed a military offensive against the Taliban in Swat. Zardari, in an NBC interview aired after a week of talks in Washington, also demanded a global effort to fight extremism as Afghan President Hamid Karzai said a new surge of US troops in his country had been overdue.


"But don't bomb nobody, okay?"


"Is the state of Pakistan going to collapse?" Zardari said. "No. We are 180 million people. There the population is much, much more than the insurgents are."


The appearance pre- and post- collapse would actually be pretty similar. They may have already collapsed for all I know.


Zardari admitted that Pakistan had "a problem" with the Taliban inside its borders


... just like the Titanic had a problem with water...


and called for an international approach to extremism as a whole, "because it's not Pakistan-specific".


"It's just Pakistain they're about to take over!"


"I think we need to find a strategy where the world gets together against this threat, because it's not Pakistan-specific," he said.


"If everybody's responsible then nobody's specifically responsible, which lets us off the hook, right?"


"It's not Afghanistan-specific. Like I said, it's all the way from the Horn of Africa. You've had attacks in Spain. You've had attacks in Britain. You've had attacks in America. You've had attacks in Africa, Saudi Arabia," he said.


"And they've been orchestrated and often staffed from Pakistain."


"So I think the world needs to understand that this is the new challenge of the 21st century, and this is the new war."
Posted by: Fred || 05/11/2009 00:00 || Comments || Link || E-Mail|| [336063 views] Top|| File under: Govt of Pakistan
'Exodus from Swat, Buner is a big challenge'
[Geo News] The Governor of NWFP Owais Ahmed Ghani says that exodus from Swat and Buner is a gigantic challenge for the government.


"But 'challenge' is just another way of saying 'money to be made'!"


In a statement issued here on Sunday, he called upon the nation to lend full support to the government in its efforts for rehabilitation of families displaced as a result of military operation against Taliban militants. Ghani expressed his firm resolve that the difficulties of the displaced people would be resolved. He also praised Red Crescent Pakistan for extending help to the displaced persons of Mohmand Agency. The governor made it clear that Swat operation had been launched in the best interest of country and nation.

Posted by: Fred || 05/11/2009 00:00 || Comments || Link || E-Mail|| [336061 views] Top|| File under: Govt of Pakistan
MQM calls for action against 'patrons of Talibans in Karachi'
[Geo News] The Coordination Committee of Muttahida Qaumi Movement (MQM) has demanded of the Army Chief and Head of ISI to take action against organization for what it said patronizing the activities of Taliban in Karachi. A statement of MQM issued here on Sunday said: "Action be taken against Awami National Party (ANP) leaders of Sindh who are supporting Talibanization and activities of Taliban."


ANP is a supposedly secular party. They don't seem to mention Jamaat-e-Islami and the various flavors of JUI, which have been demanding the operations cease. JI also murders MQM workers when it can get away with it, and sometimes when it can't.


The Coordination Committee of MQM also alleged that some government officials associated with Pakistan People's Party (PPP) are also involved in these activities. "Even President Asif Ali Zardari has failed to end links of its party members with the criminal elements," it said. The MQM statement said these officials of ANP and government are receiving kickbacks from land mafia, drug mafia and arms mafia and explicitly supporting their illegal activities.


So they're not supporting the Talibs because of any ideological affinity, but because they've been bought? I'm not in the least surprised.


"MQM Chief Altaf Hussaind shared the details of activities of these people with the President Asif Ali Zardari during their meeting and despite assurances by the latter the land mafia, drug mafia and arms mafia continue to carry out their illegal business," the statement further alleged.
Posted by: Fred || 05/11/2009 00:00 || Comments || Link || E-Mail|| [336061 views] Top|| File under: Govt of Pakistan
Iraq
Pelosi Meets With Iraq Leaders
BAGHDAD — Nancy Pelosi, the speaker of the House of Representatives, made a surprise visit to Baghdad on Sunday to meet with Iraqi leaders.


Apparently Iraq is a 'good war' again ...

Prime Minister Nuri Kamal al-Maliki said in a statement that he had emphasized cooperation in economic and scientific fields in his meeting with Ms. Pelosi, Democrat of California. He also asked for support in protecting Iraq from foreign governments' compensation claims that date to the tenure of Saddam Hussein, said Ali al-Dabbagh, the government spokesman.

Appearing with the speaker of the Iraqi Parliament at a brief news conference, Ms. Pelosi, a staunch critic of the war, said the United States would work on cooperating with Iraq in sharing intelligence to keep security from deteriorating as American combat troops withdraw. She also spoke of developing a relationship in nonmilitary areas, like fighting corruption.

"We know there are problems," Ayad al-Sammaraie, the Parliament speaker, said. "But we hope as the Iraqi government, or as Parliament, to gain from the partnership with the United States."
Posted by: Steve White || 05/11/2009 00:00 || Comments || Link || E-Mail|| [336064 views] Top|| File under:
Iraq PM says they donŽt need US troops in cities
[Bangla Daily Star] Iraqi Prime Minister Nuri al-Maliki assured visiting US House Speaker Nancy Pelosi yesterday that his country's security will be unaffected by the planned American troop withdrawal from Iraqi cities.

"We don't need big numbers of (US) military forces inside the cities after we get control of them," Maliki said in a statement after talks with the top US lawmaker, who arrived in Baghdad on an unannounced visit.

"The responsible withdrawal (of US troops) will not affect the security situation," Maliki added.

A fierce critic of the 2003-US invasion ordered by former president George W. Bush, Pelosi's one-day visit came as US troops prepare to withdraw from Iraq's urban areas by the end of next month despite a spike in violence.

The withdrawal is a key part of a military accord signed by Baghdad and Washington last November that will also see US troops leave the country by the end of 2011.

Maliki said Iraq's military efforts were now concentrated on improving its intelligence services.

The US Congress, for its part, should try to develop bilateral relations focused on the scientific and economic agreements signed by the two countries, he said.

"Under stability, we are seeking to develop our economy, especially the oil industry, after multinationals have already come to work and invest in the sector," he said.

Pelosi said that Washington would stick to its part of the agreement on troop withdrawals.

"I can't speak to what the attitude is in Iraq, but what I do know that this is the plan that has been agreed upon, and we want to honour that," the California Democrat said after meeting parliament speaker Iyad al-Samarrai.

"Our agenda included talking about the strategic framework agreement and how it needs to be discussed and strengthened and enforced," Pelosi told a news conference after the meeting.

She said that Washington was withdrawing its troops in spite of the continued violence in Iraq.

Tackling the rampant corruption that international surveys routinely say makes Iraq one of the world's most corrupt countries was also crucial to its stability, as was improving US intelligence, she said.

"If we're going to have a diminished physical military presence, we have to have a strong intelligence presence," she said.

Pelosi, who previously visited Iraq in January 2007 and again in May of last year, also met with US officials and later left the country, a US embassy official said.

Her visit came as Iraq has been hit by a spate of deadly bombings which targeted crowded civilian areas, making April -- with 355 people killed -- the bloodiest month in the country since September.

Despite the violence, Iraq has insisted it will stick to the deadline for American troops to withdraw from cities by June 30, while Washington's top commander in Iraq, General Ray Odierno, has insisted the pullout is on track.

Pelosi has backed President Barack Obama's plan to end US combat operations in Iraq by August 2010, but has at the same time faulted his plans to leave behind a residual force of up to 50,000 soldiers.

"The remaining missions given to our remaining forces must be clearly defined and narrowly focused so that the number of troops needed to perform them is as small as possible," she said in February.

The US military currently has about 139,000 troops in Iraq.
Posted by: Fred || 05/11/2009 00:00 || Comments || Link || E-Mail|| [336061 views] Top|| File under: Iraqi Insurgency
Israel-Palestine-Jordan
Islamic Jihad calls pope's visit 'gift to occupation'
The Islamic Jihad announced on Monday that Pope Benedict XVI's visit to Israel is a "gift to the occupation and disregard for the suffering of the Palestinian people". The organization also stated that Benedict had offended the Prophet Muhammad and the Muslim religion in the past, without making any official apology. The pope angered the Muslim world some three years ago when he quoted a 14th-century article stating that Muhammad's legacy was "evil and inhuman". Benedict has expressed remorse for this statement but has not published an official apology.
Posted by: ryuge || 05/11/2009 03:24 || Comments || Link || E-Mail|| [336065 views] Top|| File under:
Hamas issues new security directives
[Iran Press TV Latest] Hamas' newly appointed Interior Minister in Gaza, Fathi Hammad, has issued directives to Gaza Strip's security forces in order to increase public satisfaction.

Hammad, who is also the Minister for National Security, issued new orders on Sunday, which included an edict to treat civilians with dignity at checkpoints and in the streets, and when entering their houses with permits.

He also ordered security personnel to drive at normal speed, especially in the streets. In addition, he asked his officers to respond positively to requests from journalists, giving the information needed.

Since taking full control of the Gaza Strip in June 2007, Hamas has consolidated its hold on the territory, appointing a complete cabinet and maintaining its own security services, shutting down those loyal to Fatah.

Hammad was appointed in April to replace Saeed Siyam, who was assassinated by Israeli forces during the military offensive on Gaza in January. Siyam was the most prominent Hamas leader to be killed during the three-week campaign.

Posted by: Fred || 05/11/2009 00:00 || Comments || Link || E-Mail|| [336065 views] Top|| File under: Hamas
Southeast Asia
Mas Selamat Caught while sleeping
MAS Selamat Kastari, one of the region's most wanted terrorists, was nabbed while he was asleep in a secluded kampung house in Skudai, Johor, The Star reported on Saturday. He could barely put up a struggle in his shorts and T-shirt when he was caught during a dawn raid on April 1.

The Jemaah Islamiah leader of the Singapore chapter, who had a S$1 million bounty on his head, had been living the life of a simple villager, without arousing the suspicions of residents there,said The Star.

Skudai, 25 km north-west of Johor Baru and near Senai Airport, is a sprawling working-class town in Johor that many Singaporeans frequent for its giant supermarket.

Malaysia's official news agency Bernama, quoting a Special Branch source, said Mas Selamat has relatives in Skudai.

About 15 km away from the town, across the North-South highway, is Ulu Tiram, another small town but notorious for being a breeding ground for Jemaah Islamiah (JI) terrorists.

The Star said Malaysian Special Branch officers had been working on various leads since March and, upon confirming his whereabouts, planned the dawn raid that resulted in his arrest.

Malaysia's Inspector-General of Police Tan Sri Musa Hassan Musa on Friday said the arrest was made possible as police in Singapore, Indonesia and Malaysia had been sharing intelligence reports over the past year.

'We have been in contact with our international counterparts who were informed about the arrest as well as what we have gathered from Mas Selamat since his arrest last month. Our officers are still investigating his activities and networking,' he said at a press conference.

Mas Selamat has been on the run since he escaped a maximum security detention centre in Whitley Road on Feb 27 last year, by climbing out through a toilet window, and eluded a massive manhunt launched by Singapore authorities. He fled to the northern part of Singapore before swimming across to Johor.

Posted by: Fred || 05/11/2009 00:00 || Comments || Link || E-Mail|| [336061 views] Top|| File under: Jemaah Islamiyah
Who's in the News
40
[untagged]
4
Govt of Pakistan
2
Iraqi Insurgency
2
al-Qaeda
2
TNSM
1
Jamaat-ul-Mujahideen Bangladesh
1
Jemaah Islamiyah
1
Muslim Brotherhood
1
Taliban
1
TTP
1
al-Qaeda in North Africa
1
al-Shabaab
1
Hamas
1
Jamaat-e-Islami
Bookmark
E-Mail Me
The Classics
The O Club
Rantburg Store
The Bloids
The Never-ending Story
Thugburg
Gulf War I
The Way We Were
Bio
Merry-Go-Blog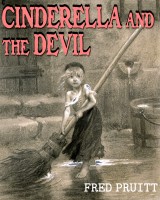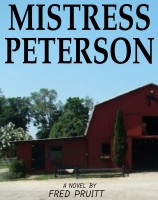 On Sale now!


A multi-volume chronology and reference guide set detailing three years of the Mexican Drug War between 2010 and 2012.

Rantburg.com and borderlandbeat.com correspondent and author Chris Covert presents his first non-fiction work detailing the drug and gang related violence in Mexico.

Chris gives us Mexican press dispatches of drug and gang war violence over three years, presented in a multi volume set intended to chronicle the death, violence and mayhem which has dominated Mexico for six years.
Click here for more information


Meet the Mods
In no particular order...


Steve White
Seafarious
tu3031
badanov
sherry
ryuge
GolfBravoUSMC
Bright Pebbles
trailing wife
Gloria
Fred
Besoeker
Glenmore
Frank G
3dc
Skidmark



Better than the average link...



Rantburg was assembled from recycled algorithms in the United States of America. No trees were destroyed in the production of this weblog. We did hurt some, though. Sorry.
3.238.118.27

Help keep the Burg running! Paypal: