Afghanistan
Temporary marriage catches on in Afghanistan
Irrespective of the merits or lack thereof of this practice, it is an indication of just how far Afghanistan has progressed since 2001, when anyone who practiced this kind of stuff would have been executed on sight because of its Shi'ite origins. It clearly it isn't anywhere near a Western nation, but it has made substantial progress.
TWENTY-NINE-year-old mechanic Payenda Mohammad was married last month in a simple ceremony in this northern Afghanistan town, but the marriage only lasted four hours, which was exactly what he wanted.

"Nobody would give me their daughters to marry because I didn't have family or money," says Payenda, who ended up in Iran after his parents and a sister were killed in a bombing raid about 15 years ago. "I started doing short marriages in Iran," he says. "When I came back to Mazar-i-Sharif, I continued," he says. He's now been married 20 times.

In a country where most marriages are for life and all divorces are a scandal, the idea of the contract or temporary marriage is beginning to catch on.

Afghanistan's majority Sunni Muslims ban the marriages, known as fegha in the main Dari language, but the Shias accept them and some people here, like Payenda, got the idea from Iran.

Such marriages were rare in Afghanistan before the Sunni-dominated Taliban regime was overthrown in late 2001, ending 25 years of war. But with the return of many of the nearly two million Afghans who fled to Shia Iran during the conflict, contract marriages are gaining popularity - although they are still unusual.

The process is simple. To get married, a couple takes an oath in front of a mullah that makes them man and wife for a stipulated period of time - from a few hours to a few years. Afterwards they can choose to marry each other again or move on.

Shia clerics defend the practice as something that benefits both the men and women. "For a man it means he doesn't have to think about women or sex. For a woman, it means she has a husband to feed and take care of her and her children," said Sayed Barat Ali Razawi, a Shia mullah in Mazar-i-Sharif.

He says the Prophet Muhammad (may his canker sore heal PBUH) himself gave permission for soldiers to have short marriages while they were away from home, and for women to marry temporarily if their real husbands had died.

Sunni Muslims say this is wrong. "In my opinion contract marriage is just for sex," says Mullah Azizullah Mofley, a Sunni cleric, insisting the prophet (may his drip clear PBUH) had later outlawed the practice. Young people "abuse contract marriages just for sex by marrying for just one or two hours", he says.

But Nader Nadery, from the Afghanistan Independent Human Rights Commission, says the contract marriage is not a way to legitimise sex but an attempt to find a practical solution to difficult circumstances like poverty. "It is not a new trend to overcome a strict moral code," Nadery says. "It started hundreds of years ago."

In a normal marriage, an Afghan groom must pay a dowry that can be worth anything from 1,000 to several thousand dollars. He then has to pay for the wedding party, which can cost hundreds more.

"I waited for five years but no one came to our house to marry me," says Nazira, whose first husband was killed by the Taliban. "My father was so poor that he couldn't feed our family. One day a man came to our house and told my father that he wanted to marry me for seven months. My father had heard about contract marriages so he accepted," she says.

Her husband Mohammad Asef, a 38-year-old shopkeeper, learned the custom in Iran, where he had gone to work for a year after his wife died, leaving him with two children. "When I returned to Afghanistan my aunt helped me find this woman," he says, gesturing to Nazira, with whom he is halfway through a six-month contract.

Mohammad is her second contract husband. "Short marriages have a lot of benefits for women whose husbands have died," she says, as her husband serves customers in the store. "It helps them look after their children better and they don't need to go out for sex. Also, we don't have to pay for a wedding party because with a short marriage we just go to a mullah."

She says a regular marriage would have cost them 3,000 dollars. "It is very difficult," Nazira says. "Where would we find that much money?"
Posted by: Dan Darling || 04/22/2006 01:12 || Comments || Link || E-Mail|| [6458 views] Top|| File under:
Africa North
Algeria, US exchange intel
Algeria and the United States were said to have improved their intelligence exchange.

Algerian government sources said senior intelligence officials have been meeting their U.S. counterparts over the last year regarding Al Qaida and related threats in the Maghreb region. The sources said the Algerian intelligence exchange has included the CIA and the Defense Intelligence Agency, part of the Defense Department.

On April 13, Algerian Foreign Minister Mohammed Bagawi held talks in Washington with National Intelligence Director John Negroponte. Later, Bagawi, quoted by the official Algerian Press Service, praised intelligence relations between Algiers and Washington.

Bagawi quoted Negroponte as saying that counter-insurgency cooperation between the two countries was excellent. The Algerian foreign minister, who met a range of officials from the State Department and other agencies, was said to have discussed Iran, Iraq and Sudan.
Posted by: Dan Darling || 04/22/2006 01:38 || Comments || Link || E-Mail|| [6458 views] Top|| File under:
Britain
New UK special forces unit formed
A new elite force has been established to provide back-up for the SAS and SBS, the Defence Secretary confirmed today.

The Special Forces Support Group (SFSG) will consist of highly trained troops from other regiments, John Reid said.

It will be based at St Athan military base near Cardiff, and support Special Forces operations across the world, for example by launching diversionary attacks or providing fire support.

Every soldier in the SFSG unit has been given specialist training to fit specific roles in the force, which will focus on counter-terrorist operations

All the soldiers have also passed either the Royal Marines Commando course, the Airborne Forces Selection course run by the Parachute Regiment or the RAF Pre-Parachute Selection course.

They will wear the new SFSG insignia which is a dagger, like that worn by Special Forces, run through by a lightning flash.

They will also retain the cap badges of their parent units.

In a statement to the House of Commons today Mr Reid, said: "The new Special Forces Support Group will enhance the capability of the UK Special Forces to operate around the world and will provide the UK with an additional counter-terrorist capability.

"I am pleased to be able to inform the House that the new Special Forces unit stood up, as planned, in St Athan, near Cardiff on April 3."
Posted by: Dan Darling || 04/22/2006 01:09 || Comments || Link || E-Mail|| [6459 views] Top|| File under:
Caucasus/Russia/Central Asia
Basayev, Count Dooku admit to financial problems
After a long winter, Chechnya's top two separatist military leaders came out this week rattling the sabers. Shamil Basayev threatened to spread the flames of war throughout the entire Caucasus. And in similarly bellicose remarks, separatist Vice President Dokku Umarov pledged to win Chechnya's "freedom" and never ask for peace with Russia. But the two men also admitted to problems within the movement.

Springtime usually brings talk of new offensives in Chechnya.

On April 19, the pro-independence Daymokh and Kavkaz Center websites released a video address made by Shamil Basayev, the deputy prime minister of the Chechen separatist government. The video was shot in early February and it was unclear what took Basayev so long to release it.

In the course of his seven-minute address, Basayev once again threatened the Kremlin with new attacks throughout the Caucasus when spring comes. He also admitted to the physical hardship endured by his men. "We were able to get ready for the winter. To be honest, this winter was a little bit more difficult [compared to previous ones]. Today is the 5th of February, yet there are still snowdrifts everywhere," Basayev said. "We had a harsh winter. However, thanks to God's clemency, our mujahedins got through it without [any] big problems. With God's help, we hope it will go on like this [until winter ends]."

Basayev went on to detail some logistical improvements in the lives of his fighters: "Previously we used to heat our shelters with firewood, but the smoke was helping Russian helicopters and reconnaissance groups track down our fighters. Now we use gas canisters to heat our shelters. It has now become easier for us to prepare food and warm ourselves, day and night. This has made our life easier."

In an interview given to RFE/RL's North Caucasus Service this week, Umarov spoke of more serious problems. Umarov, who is vice president of the separatist movement and its most senior military commander after Basayev, said that while morale remains high among his fighters, finances are tight: "The only things our mujahedins lack today are time and money. Everything else they have. We can conduct any large-scale combat operations at any time. Still, we need to ensure they will bring us political dividends [because] this kind of operation requires important financial and human resources."

Umarov said that lack of funds is preventing the separatist movement from recruiting new fighters across the North Caucasus region. It is in Kabardino-Balkaria, he said, that logistical problems are the most acute. "The situation with funds and weapons is bad there. People there have absolutely no combat experience. They are peaceful people who are rebelling against the [state] arbitrariness that is targeting Muslims in those [North Caucasus] republics," Umarov said. "They can at any time go over our heads and get killed.We are brothers in faith and this is why we are helping them and trying to restrain them."

Umarov was considered a possible heir to President Aslan Maskhadov, who was killed by Russian troops in March 2005. Yet, the Chechen separatist movement eventually chose the more radical Abdul-Khalim Sadulayev as its leader to succeed Maskhadov.

Umarov has reportedly had troubled relations with Basayev, although both leaders continue to coordinate their military operations together. Aleksei Makarkin, the deputy head of Moscow's Center for Political Technologies think tank, told RFE/RL he believes Umarov is indeed in dire financial straits and has launched what could be described as a fund-raising operation.

"Probably [Umarov] has grievances toward those people abroad who control the financial sources of the [independence movement]. There is, within this [movement], one group that advocates a radical form of Islam and that is directly linked to Arab circles," Umarov said. "On the other hand, there are [people like] Umarov who represent Sufi Islam, which is traditional in Chechnya. As far as we understand, Arab funds go preferably to those field commanders who [like Basayev] advocate a radical form of Islam. There are indeed difficulties here and it is unlikely that Umarov, with his ambitions, can satisfy himself with a largely symbolic role of vice-president whose prerogatives are unclear. Probably he wants real money for his fighters, which could explain his rather straight comments."

Russian media has speculated that the death of Maskhadov and his replacement by Sadulayev paved the way for an Arab takeover of the separatist military leadership. But Umarov dismissed those reports as Kremlin propaganda. "Let them show where those Arabs are and how many of them there are in Chechnya at the moment. I could hardly count five of them myself. Those Arabs fight wherever there is a jihad. They are fulfilling their Muslim duties. We can not be free and we can not be Muslims if we don't first win our freedom. Only if we win our freedom we can be Muslims. What we are building now is a free Muslim state."

Could those simmering tensions possibly herald a rift between Umarov and the rest of the Chechen separatist leadership?

Russia expert Makarkin thinks probably not -- at least in the immediate future. He says that, unlike other advocates of Sufi Islam who chose to break with the radical branch of the underground movement, Umarov has opted for a more pragmatic approach. According to Makarkin: "Umarov's anti-Russian feelings are even stronger than his concerns about the Arabs. He and Basayev are rivals, including on the financial level. But, as of today, they remain together."
Posted by: Dan Darling || 04/22/2006 01:41 || Comments || Link || E-Mail|| [6458 views] Top|| File under:
Europe
Dutch report on Islam stirs up controversy
A new report submitted to the Dutch government has sparked controversy by arguing that Islam does not conflict with either human rights or Dutch values.

Islam has been a hot topic in the Netherlands since the killing of a controversial film-maker, Theo van Gogh, by a young Muslim in 2004.

In a country traditionally seen as one of the most liberal and tolerant in Europe, Islam and Muslims are now viewed with suspicion.

The report is the fruit of three years' work by the Scientific Council for Government Policy (WRR), a think-tank in The Hague which advises the government.

It examines the evolution of thinking about democracy and human rights in a dozen Muslim countries, ranging from Egypt and Iran to Indonesia.

Jan Schoonenboom, a member of the council who supervised the research, says it highlights the variety and dynamism of Islamic activism.

While there are radical, jihadi trends, there are also more mainstream Islamic movements which are moving, albeit slowly, towards democratisation.

The report has already been roundly attacked.

The Somali-born Dutch MP Ayaan Hirsi Ali, a well-known critic of Islam, has said it lacks professionalism and undermines free speech.

On the contrary, Mr Schoonenboom told the BBC, by discussing Islam in this way the report is opening up serious debate and challenging widely-accepted stereotypes.

He and his colleagues take issue with Ms Hirsi Ali and others who say Islam is not compatible with democracy or women's rights or Dutch values.

Such generalisations, he says, are not just wrong but dangerous - creating a divide between us and them.

The report also looks at the topical issue of how the world should respond to the growing influence of Islamist groups such as Hamas in the Palestinian territories, the Muslim Brotherhood in Egypt and Hezbollah in Lebanon.

Rather than isolating these groups, it argues, the Netherlands and the European Union should reach out to them to encourage progress towards democracy.

By cutting aid to Hamas, says Mr Schoonenboom, the United States and EU have created a gap which countries like Iran and Qatar are rushing to fill.

The 250-page report was handed in to the Dutch Ministry of Foreign Affairs on 12 April.

Supporters and opponents are now waiting for the government to submit its formal response to parliament.
Posted by: Dan Darling || 04/22/2006 01:53 || Comments || Link || E-Mail|| [6458 views] Top|| File under:
Russia tranships missiles to Iran via Belarus
MINSK, Belarus - Russia began delivering advanced anti-aircraft missiles to Belarus on Friday, the Belarusian defense minister said, and he denied a report that the weaponry was destined for Iran.
Russia and Belarus signed an agreement last year on the delivery of the latest and most advanced version of Russia's S-300SP surface-to-air missile system, capable of shooting down targets some 150 kilometers (90 miles) away.

British defense journal Jane's Intelligence Digest, meanwhile, reported in a recent edition that Belarus had agreed to transfer the S-300SP missiles to Iran in order to help it bolster its defenses against any possible US or Israeli air strikes designed to derail what many in the West allege are its efforts to develop nuclear weapons. The report said the agreement had been reached in January when a high-level military and political delegation from Tehran paid a low-key visit to Minsk. The journal asserted that Moscow had chosen an indirect way of supplying the missiles to allow it to avoid tarnishing its international reputation.


Yaaassss, we wouldn't want to tarnish the Russers, now would we?

Russia has already agreed to supply sophisticated Tor-M1 air defense missile systems to Iran.

"I have no intention of commenting on this nonsense," Defense Minister Leonid Maltsev told reporters in Minsk. "Under the contract for the delivery of the S-300s from Russia, Belarus does not have the right to transfer these systems anywhere else."


Not that it will stop you if the price is right ...

Iranian Commerce Minister Masud Mir-Kazemi, who headed a trade delegation that traveled to Minsk, also denied that Tehran wanted to acquire the Russian S-300 missiles. "The question of deliveries of S-300 systems wasn't discussed. From the viewpoint of military technology, we are self-sufficient and there is no need for us to consider buying weapons abroad," told reporters.


"Iranian high-tech weapons are the envy of the world!" he added over the laughter of the reporters present.

Belarus, whose regime is increasingly isolated by the West, has developed close ties with Iran, whose president, then Mohammad Khatami, visited this ex-Soviet republic in 2004 and signed a package of agreements including a security deal.
Posted by: Steve White || 04/22/2006 00:00 || Comments || Link || E-Mail|| [6459 views] Top|| File under:
Italy denies troops withdrawal from Iraq
Italian Defense Minister Antonio Martino denied Friday the news reported by an Arab newspaper on the withdrawal of his country's troops from Iraq. The information published by Asharq Al-Awsat paper is not true, he told reporters. The status of our troops in Iraq is "the same as I announced last January," he said noting that the forces' mission in Al-Nassiriya will be accomplished by the end of 2006. Our military mission will be replaced then with a civilian one that will help rebuild Iraq, Martino added.

According to the agenda proposed by Berlusconi's government to the parliament, the number of Italian soldiers in Iraq will be reduced from 2600 to 1600 by mid 2006.


I'm sure Prodi will have them out long before that.
Posted by: Fred || 04/22/2006 00:00 || Comments || Link || E-Mail|| [6461 views] Top|| File under:
Home Front: Politix
Text of President Ford's Statement on Sec. Rumsfeld
I have been extremely troubled by the efforts of a group of retired generals to force the resignation of our Defense Secretary, Donald Rumsfeld. President Bush is right to keep him in his post. It is the President's decision - and his alone.

Allowing retired generals to dictate our country's policies and its leadership would be a dangerous precedent that would severely undermine our country's long tradition of civilian control of the military. It would discourage civilian leaders at the Department from having frank and candid exchanges with military officers. And, today, at a time of war, such an effort sends exactly the wrong message both to our troops deployed abroad and to our enemies who are watching for any signs of weakness or self-doubt.

When I carried out my duties as Commander in Chief, I relied on a man who I appointed first as White House Chief of Staff and later asked to serve the country as Secretary of Defense. In those times, I needed someone with creativity, vision, and courage. And I found those qualities - and much more - in Don Rumsfeld.

President Bush came to office with an ambitious agenda to reform and modernize America's military. He knew that Don, who had been in the job before, was extremely well suited to take on this challenge and contend with a bureaucracy that has a built-in resistance to change. The President knew that successfully carrying out these missions, against stiff resistance, takes someone with a certain amount of steel.

When America's security remains under threat and terrorists plot to attack us at home, our country is fortunate that we have a Secretary and a Commander-in-chief in President Bush with the character and steadiness to hold firm to the right course.

Millions of Americans are proud and grateful for what they are undertaking. Betty and I count ourselves among them.
Posted by: Desert Blondie || 04/22/2006 16:27 || Comments || Link || E-Mail|| [6458 views] Top|| File under:
Sen.Billary Clinton Wants anti-Rumsfeld generals to testify
Senator Hillary Rodham Clinton says the generals who have been calling for the removal of Donald Rumsfeld should testify before the Senate.


Clinton weighed in today on the growing effort to oust the Defense Secretary, but did not call for Rumsfeld's removal. She says it's more important to find out what did or did not go wrong in planning the war in Iraq.

Some fellow Democrats have criticized Clinton for voting for the war and not doing more now to bring the troops home. The junior senator from New York has spoke out against decisions made in executing the war, but has avoided calling for ending the entire operation.
Posted by: Captain America || 04/22/2006 02:45 || Comments || Link || E-Mail|| [6458 views] Top|| File under:
Yet more on McCarthy
The Central Intelligence Agency has dismissed a senior career officer for disclosing classified information to reporters, including material for Pulitzer Prize-winning articles in The Washington Post about the agency's secret overseas prisons for terror suspects, intelligence officials said Friday.

The C.I.A. would not identify the officer, but several government officials said it was Mary O. McCarthy, a veteran intelligence analyst who until 2001 was senior director for intelligence programs at the National Security Council, where she served under President Bill Clinton and into the Bush administration.

At the time of her dismissal, Ms. McCarthy was working in the agency's inspector general's office, after a stint at the Center for Strategic and International Studies, an organization in Washington that examines global security issues.

The dismissal of Ms. McCarthy provided fresh evidence of the Bush administration's determined efforts to stanch leaks of classified information. The Justice Department has separately opened preliminary investigations into the disclosure of information to The Post, for its articles about secret prisons, as well as to The New York Times, for articles last fall that disclosed the existence of a program of domestic eavesdropping without warrants supervised by the National Security Agency. Those articles were also recognized this week with a Pulitzer Prize.

Several former veteran C.I.A. officials said the dismissal of an agency employee over a leak was rare and perhaps unprecedented. One official recalled the firing of a small number of agency contractors, including retirees, for leaking several years ago.

The dismissal was announced Thursday at the C.I.A. in an e-mail message sent by Porter J. Goss, the agency's director, who has made the effort to stop unauthorized disclosure of secrets a priority. News of the dismissal was first reported Friday by MSNBC.

Ms. McCarthy's departure followed an internal investigation by the C.I.A.'s Security Center, as part of an intensified effort that began in January to scrutinize employees who had access to particularly classified information. She was given a polygraph examination, confronted about answers given to the polygraph examiner and confessed, the government officials said. On Thursday, she was stripped of her security clearance and escorted out of C.I.A. headquarters. Ms. McCarthy did not reply Friday evening to messages left by e-mail and telephone.

"A C.I.A. officer has been fired for unauthorized contact with the media and for the unauthorized disclosure of classified information," said a C.I.A. spokesman, Paul Gimigliano. "This is a violation of the secrecy agreement that is the condition of employment with C.I.A. The officer has acknowledged the contact and the disclosures."

Mr. Gimigliano said the Privacy Act prohibited him from identifying the employee.

Intelligence officials speaking on the condition of anonymity said that the dismissal resulted from "a pattern of conduct" and not from a single leak, but that the case involved in part information about secret C.I.A. detention centers that was given to The Washington Post.

Ms. McCarthy's departure was another unsettling jolt for the C.I.A., battered in recent years over faulty prewar intelligence in Iraq, waves of senior echelon departures after the appointment of Mr. Goss as director and the diminished standing of the agency under the reorganization of the country's intelligence agencies.

The C.I.A.'s inquiry focused in part on identifying Ms. McCarthy's role in supplying information for a Nov. 2, 2005, article in The Post by Dana Priest, a national security reporter. The article reported that the intelligence agency was sending terror suspects to clandestine detention centers in several countries, including sites in Eastern Europe.

Leonard Downie Jr., The Post's executive editor, said on its Web site that he could not comment on the firing because he did not know the details. "As a general principle," he said, "obviously I am opposed to criminalizing the dissemination of government information to the press."

Eric C. Grant, a spokesman for the newspaper, would not address whether any C.I.A. employee was a source for the secret prison articles, but said, "No Post reporter has been subpoenaed or talked to investigators in connection with this matter."

The disclosures about the prisons provoked an outcry among European allies and set off protests among Democrats in Congress. The leak prompted the C.I.A. to send a criminal referral to the Justice Department. Lawyers at the Justice Department were notified of Ms. McCarthy's dismissal, but no new referral was issued, law enforcement officials said. They said that they would review the case, but that her termination could mean she would be spared criminal prosecution.

In January, current and former government officials said, Mr. Goss ordered polygraphs for intelligence officers who knew about certain "compartmented" programs, including the secret detention centers for terrorist suspects. Polygraphs are routinely given to agency employees at least every five years, but special polygraphs can be ordered when a security breach is suspected.

The results of such exams are regarded as important indicators of deception among some intelligence officials. But they are not admissible as evidence in court — and the C.I.A.'s reliance on the polygraph in Ms. McCarthy's case could make it more difficult for the government to prosecute her.

"This was a very aggressive internal investigation," said one former C.I.A. officer with more than 20 years' experience. "Goss was determined to find the source of the secret-jails story."

With the encouragement of the White House and some Republicans in Congress, Mr. Goss has repeatedly spoken out against leaks, saying foreign intelligence officials had asked him whether his agency was incapable of keeping secrets.

In February, Mr. Goss told the Senate Intelligence Committee that "the damage has been very severe to our capabilities to carry out our mission." He said it was his hope "that we will witness a grand jury investigation with reporters present being asked to reveal who is leaking this information."

"I believe the safety of this nation and the people of this country deserves nothing less," he said.

Ms. McCarthy has been a well-known figure in intelligence circles. She began her career at the agency as an analyst and then was a manager in the intelligence directorate, working at the African and Latin America desks, according to a biography by the strategic studies center. With an advanced degree from the University of Minnesota, she has taught, written a book on the Gold Coast and was director of the social science data archive at Yale University.

Public records show that Ms. McCarthy contributed $2,000 in 2004 to the presidential campaign of John Kerry, the Democratic nominee.

Republican lawmakers praised the C.I.A. effort. Senator Pat Roberts of Kansas, the Republican chairman of the Senate Intelligence Committee, said, "I am pleased that the Central Intelligence Agency has identified the source of certain unauthorized disclosures, and I hope that the agency, and the community as a whole, will continue to vigorously investigate other outstanding leak cases."

Several former intelligence officials — who were granted anonymity after requesting it for what they said were obvious reasons under the circumstances — were divided over the likely effect of the dismissal on morale. One veteran said the firing would not be well-received coming so soon after the disclosure of grand jury testimony by Vice President Dick Cheney's former chief of staff that President Bush in 2003 approved the leak of portions of a secret national intelligence estimate on Iraqi weapons.

"It's a terrible situation when the president approves the leak of a highly classified N.I.E., and people at the agency see management as so disastrous that they feel compelled to talk to the press," said one former C.I.A. officer with extensive overseas experience.

But another official, whose experience was at headquarters, said most employees would approve Mr. Goss's action. "I think for the vast majority of people this will be good for morale," the official said. "People didn't like some of their colleagues deciding for themselves what secrets should be in The Washington Post or The New York Times."

Paul R. Pillar, who was the agency's senior analyst for the Middle East until he retired late last year, said: "Classified information is classified information. It's not to be leaked. It's not to be divulged." He has recently criticized the Bush administration's handling of prewar intelligence about Saddam Hussein's unconventional weapons programs.
Posted by: Dan Darling || 04/22/2006 01:06 || Comments || Link || E-Mail|| [6460 views] Top|| File under:
More on the fired CIA employee
The CIA has fired a senior officer for leaking classified information to news organizations, including material for Pulitzer Prize-winning stories in the Washington Post that revealed the agency maintained a network of prison facilities overseas for high-ranking terror suspects.

The termination, announced Friday, marks the latest in a series of high-profile crackdowns on spy agency and Bush administration officials accused of unauthorized disclosures of classified information.

The CIA would not disclose the identity of the fired officer, citing Privacy Act protections. But current and former intelligence officials identified her as Mary O. McCarthy, a former White House aide who until this week held a senior position in the CIA's inspector general's office.

CIA spokesman Paul Gimigliano would only say that an unnamed individual had admitted to having contacts with the press and discussing classified information. "That is a violation of the secrecy agreement that everyone signs as a condition of employment with the CIA," Gimigliano said.

U.S. intelligence officials, who requested anonymity because they were not at liberty to discuss the case, said McCarthy's admission came after she failed a polygraph test conducted as part of several ongoing CIA investigations into leaks.

The officials said McCarthy could face criminal prosecution, and that the Justice Department has been apprised of developments in the internal CIA probes. One U.S. official indicated that she had engaged in a "pattern of contacts" with more than one reporter.

McCarthy has held a series of high-level positions in the intelligence community during a career spanning two decades, according to a short biography posted on the website of the Center for Strategic and International Studies, a Washington think tank where she was a visiting fellow in 2001 before returning to intelligence work.

According to the biography, McCarthy served as senior director for intelligence programs at the White House's National Security Council under President Bill Clinton and, until July 2001, for President Bush. Previously, she held positions with the National Intelligence Council, which was formerly based at the CIA and is responsible for producing assessments on major national security issues.

McCarthy could not be reached for comment.

The rare, but not unprecedented, dismissal is likely to send fresh waves of anxiety through an agency battered in recent years for intelligence failures surrounding the Sept. 11 attacks and erroneous prewar assessments of Iraq. The CIA also has seen a series of high-level officers quit over confrontations with senior aides to Director Porter J. Goss.

During his tenure, Goss has emphasized upholding the CIA's tradition of secrecy — and he often has complained publicly about the damage caused by leaks. In recent congressional testimony, Goss said: "It is my aim, and it is my hope, that we will witness a grand jury investigation with reporters present, being asked to reveal who is leaking this information."

Goss was referring in part to stories in the Post last year that said the CIA was operating secret detention facilities in Eastern Europe, where high-value terrorist operatives were being detained and interrogated. On Monday, Post reporter Dana Priest was awarded the Pulitzer Prize for those stories in the beat reporting category.

The stories triggered a fierce reaction in Europe, including investigations into whether governments were secretly cooperating with a controversial CIA program by allowing the agency to use European facilities and airstrips to detain and transfer prisoners to other countries known to engage in torture.

U.S. intelligence officials said the disclosures about that program and other operations in recent months have been major setbacks in the United States' ability to win cooperation from European countries and other allies in the fight against terrorism.

"When liaison countries agree to do things with us and we can't keep that secret, that is damaging," said one U.S. official. "They're much less willing to cooperate on a wide range of subjects."

Current and former U.S. intelligence officials said McCarthy was fired Thursday and escorted from the agency's campus in Langley, Va. A former senior CIA officer said that Goss sent an e-mail to agency workers on Friday saying that the dismissed employee had failed a polygraph test and subsequently admitted to making unauthorized disclosures.

CIA employees are subjected to polygraph examinations every five years as part of routine evaluations for their security clearances. But several officials said McCarthy had been subjected to a "single-issue" polygraph, meaning one specifically conducted to question agency employees about whether they were involved in leaks of information that appeared in the press in recent months.

Several former CIA officers said the agency's internal investigations have focused on lists of employees who were in position to know details about the agency's detention operations.

Whenever a program is as closely held as the detention operation, said one former CIA officer, staff must sign a special nondisclosure agreement in order to be briefed on the program.

"So there's a list of people who know."

Employees in the CIA's inspector general's office, where McCarthy worked, would have been familiar with some aspects of the agency's detention operations because the inspector general has conducted reviews of the CIA's detainee operations in recent years.

One former senior CIA official said the inspector general's office is often suspected by other agency employees of being the source of many leaks. The "IG's office" as it is known, is an independent, internal watchdog organization, with wide latitude to investigate sensitive programs and call attention to problems.

Washington has been wracked by a series of high-profile leaks and subsequent investigations in recent years. The White House was recently forced to acknowledge that President Bush — a frequent critic of leaks — had authorized the declassification of sensitive material that was shared with a reporter as part of the administration's effort to rebut mounting criticism of its case for war in Iraq.

Also, I. "Scooter" Libby, Vice President Dick Cheney's former chief of staff, has been indicted as part of a probe into whether administration officials leaked the identity of former CIA officer Valerie Plame.

And intelligence officials have launched probes into the source of leaks that Bush had authorized the wiretapping of U.S. residents — without court warrants — as part of its counterterrorism efforts in the wake of the Sept. 11 attacks.

Sen. Pat Roberts (R-Kan.), chairman of the Senate Intelligence Committee, issued a statement Friday praising the CIA's efforts to combat leaks.

"At a time in which intelligence is more important than ever, leaks have hindered our efforts in the war against Al Qaeda," Roberts said. "Those guilty of improperly disclosing classified information should be prosecuted to the fullest extent of the law."
Posted by: Dan Darling || 04/22/2006 00:35 || Comments || Link || E-Mail|| [6458 views] Top|| File under:
CIA Leaker Was Sandy Berger Appointee, Kerry Supporter
Drudge is ALL over this. Kerry Supporter in 2004


17 June 1998
TEXT: BERGER APPOINTS MCCARTHY SPECIAL ASSISTANT FOR INTELLIGENCE
(And senior director on NSC Staff for intelligence programs) (370)
Washington -- National Security Advisor Samuel R. Berger announced June 16 the appointment of Mary O'Neil McCarthy as Special Assistant to the President and Senior Director for Intelligence Programs. She succeeds Rand Beers in that post, an announcement by the office of the White House Press Secretary said.

Mary McCarthy had been Director of Intelligence Programs on the National Security Council Staff since July 1996. Previously, said the White House, Mrs. McCarthy served as the National Intelligence Officer for Warning from 1994-1996 and as the Deputy National Intelligence Officer for Warning from 1991-1994. She began government service in 1984 as an analyst in the Directorate of Intelligence of the Central Intelligence Agency.

McCarthy has a B.A. and M.A. in history from Michigan State University and an M.A and Ph.D. from the University of Minnesota.
--------------------------------
Ms. McCarthy has been a well-known figure in intelligence circles. She began her career at the agency as an analyst and then was a manager in the intelligence directorate, working at the African and Latin America desks, according to a biography by the strategic studies center. With an advanced degree from the University of Minnesota, she has taught, written a book on the Gold Coast and was director of the social science data archive at Yale University.

Public records show that Ms. McCarthy contributed $2,000 in 2004 to the presidential campaign of John Kerry, the Democratic nominee.
Posted by: Frank G || 04/22/2006 00:30 || Comments || Link || E-Mail|| [6459 views] Top|| File under:
Home Front: WoT
Document casts doubt on Moussaoui's claim of a 9/11 role
Federal officials revealed yesterday that they have no evidence that ''shoe bomber" Richard Reid was told to fly a jet into the White House on Sept. 11, 2001, under the command of Zacarias Moussaoui, as Moussaoui testified in his death penalty trial.

The acknowledgment came in a document read into the record yesterday morning by Moussaoui's defense lawyers. Prosecutors worked with the defense in preparing the document, which is called a stipulation and is presented to the jury as fact.

The document said, ''There is no information to indicate that Richard Reid had preknowledge of the 9/11 attacks or was instructed by Al Qaeda leadership to conduct an operation in coordination with Moussaoui." The document pointed out that Reid had left his possessions to Moussaoui in his will before Reid mounted a an attack in December 2001 in which he tried to blow up a trans-Atlantic flight with a bomb in his shoe.

''In the opinion of the FBI," the document said, ''if Reid was to be part of the same martyrdom operation as Moussaoui, it is unlikely he would have bequeathed his possessions to Moussaoui."

The document, read to the jury by defense lawyer Alan Yamamoto, concluded that according to two FBI analysts ''it is highly unlikely" that Reid was to have been part of the attacks on the World Trade Center and Pentagon.

The development casts doubt on Moussaoui's account last month when he said he had been planning to fly a fifth hijacked plane into the White House on Sept. 11 and Reid was to have been part of his crew. Moussaoui's lawyers have told the jury that he was exaggerating his role; prosecutors have said he was telling the truth.

Moussaoui pleaded guilty last year to conspiring with Al Qaeda in the Sept. 11 plot and the jury in the federal courthouse in Alexandria, Va., is now deciding if he should be executed.

Moussaoui's lawyers had tried to call Reid to the stand to discredit Moussaoui's story, but US District Judge Leonie Brinkema last week vacated her earlier order that required the government to produce Reid for Moussaoui's trial. At the time, prosecution and defense attorneys reportedly were trying to work out an agreement to tell the jury what Reid would have said if he testified, partly because of the expense and security concerns if they moved him to Alexandria.

Reid is serving a life prison term for the attempted bombing.

When Moussaoui testified again last week, prosecutors apparently attempted to blunt the impact of the document that was revealed yesterday. Moussaoui testified that he and Reid were good friends and prosecutors asked him if they ever discussed the Sept. 11 attacks.

''Never," Moussaoui said, adding that a senior Al Qaeda official had told Moussaoui that ''Reid was part of the team. I was in charge, he was my second. He did not have a single clue about the operation. . . . They told me not to say anything to him."

The document was revealed after the jury heard again yesterday from family members of people killed in the Sept. 11 attacks who are testifying for the defense in its efforts to spare Moussaoui's life.

The witnesses, barred from speaking for or against execution, instead provided remembrances of their loved ones in what amounted to a series of moving memorials about how they lived rather than how they died.

Jennifer Glick, a sister of Jeremy Glick, who was aboard the commandeered flight that went down in Pennsylvania, told the jurors that her brother was a leader of his family, which has preserved his memory by setting up a program called Jeremy's Heroes, to aid young people in physical education.
Posted by: Dan Darling || 04/22/2006 00:41 || Comments || Link || E-Mail|| [6458 views] Top|| File under:
Nearly 30 per cent at Gitmo cleared to go
WASHINGTON - Nearly 30 per cent of the Guantanamo detainees have been cleared to leave the prison but remain jailed because the US government has been unable to arrange for their return to their home countries, the Pentagon said on Friday.

The Pentagon refused to identify the 141 men. Of these, various military reviews have cleared 22 to be freed in their home countries and the remaining 119 for transfer to the control of their home governments.

"It's just an outrageous situation where people have gone through this system that has been established, such as it is, and the (US) government itself has found there's no reason for them to be held any longer, and yet they continue to be held," said Curt Goering, a senior Amnesty International USA official. "It makes a mockery of any kind of system of justice," Goering added.


So we'll deliver them to your custody. If any of them pick up a rifle, we'll hold you responsible. Deal?

Defense officials said the United States has no interest in detaining anyone for any longer than necessary and has been able to arrange for some detainees, but not others, to return to their home countries.

Officials cited US policy not to expel, return or extradite individuals to other countries where it is more likely than not that they will be tortured or persecuted.


We should suggest a change in that policy just to hear AI and HRW squeal.

Asked why the government will not identify men cleared to leave Guantanamo, Navy Lt. Cmdr. Chito Peppler, a military spokesman, cited the sensitive nature of US government discussions with other countries about the detainees.


"So we're not telling you!"

Also still jailed are three detainees cleared for release and 107 cleared to be transferred to the control of their home governments by military panels that review each detainee's case at least annually, officials said. These hearings ran from December 2004 to December 2005. The Pentagon said the detainees hail from 40 countries and the West Bank, with the largest number from Saudi Arabia, followed by Afghanistan and Yemen.

Posted by: Steve White || 04/22/2006 00:00 || Comments || Link || E-Mail|| [6460 views] Top|| File under:
India-Pakistan
'Ban on dance, music and Indian songs to promote patriotism'
SIALKOT: A ban has been imposed on social functions featuring dance and music, particularly Indian songs in educational institutions to promote patriotism and an ideal academic atmosphere in schools, said Mian Imran Masood, Punjab education minister.

Addressing the annual prize distribution ceremony at the Sialkot Institute of Information Technology (SIIT) and NISA Girls College on Saturday, he said schools should focus on character-building of students so that they become responsible citizens, which is possible through quality education, discipline and merit. He said government should charter (SIIT) and NISA Girls College.

The minister said the government wanted to bring uniformity in education in all provinces, which would be done gradually with an improved education system.

The minister observed that although the private sector was playing a vital role in promoting education, some institutions were working as money making businesses, cheating the people by charging exorbitant tuition fee. "It has been observed that some private institutions are not paying properly to the teachers, and are exploiting students as well," adding that some schools were charging high fee for Ordinary and Advance levels. He said measures were taken to ensure accountability of the private schools.

Posted by: john || 04/22/2006 19:35 || Comments || Link || E-Mail|| [6458 views] Top|| File under:
Negroponte sez Binny's operating area shrinking
Al-Qaeda chief Osama bin Laden operates in an increasingly narrow area along the Pakistan-Afghanistan border region, US spy chief John Negroponte said in an interview aired on Thursday.

"I think he's operating from a narrower and narrower corner of space in that Pakistan-Afghanistan border area," Negroponte told NBC television's "Today Show".

Asked what worried him most, he replied, "It's the international terrorists. It's al-Qaeda. What is it we don't know?"

Negroponte has come under criticism recently from lawmakers in Congress over his performance, but he told the US television network that progress had been made since the September 11 attacks on New York and Washington.

"We're really on this case 24 hours a day, seven days a week. And in that sense, I think we are certainly safer than we were before 9/11," he said.
Posted by: Dan Darling || 04/22/2006 00:31 || Comments || Link || E-Mail|| [6458 views] Top|| File under:
Hafiz Hussain rousted at Dubai airport
Hafiz Hussain Ahmad, the Muttahida Majlis-e-Amal's (MMA) deputy secretary general, was stopped at Dubai Airport by authorities on Friday. Dubai airport authorities refused to issue a visa to Ahmad. Hafiz told reporters via telephone that conspiracies had intentionally been hatched up to vitiate relations between both countries.


Of course they were. It was probably the Mossad. It usually is, you know.

"I was on my way to Dubai from Birmingham and was scheduled to stay here but the airport authority refused to issue a visa citing security reasons," he added. Ahmad said that he had decided to leave for Pakistan on the next flight. "Pakistan has cordial relations with the people of Dubai and its people have visited Balochistan and Rahim Yar Khan and enjoyed our hospitality but their attitude towards us is regrettable," he added.
Posted by: Fred || 04/22/2006 00:00 || Comments || Link || E-Mail|| [6458 views] Top|| File under:
Canada writes off Pakistan's 392-million-dollar debt
ISLAMABAD - The Canadian government has written off a 392-million-dollar loan owed by Pakistan after years of negotiations with the Paris Club, a media report said on Friday.


That's good for what, three F-16 fighters?

Under the debt write-off reached Tuesday, Pakistan must use the money that would have gone to pay back the loan for training religious teaching staff at madrassas educational institutions across the country, the English-language Dawn newspaper reported.

Pakistan initiated a dialogue with the Paris Club, of which Canada is a member, a few years ago for rescheduling debt and a debt swap with the aim of reducting Pakistan's external-debt burden. Over the past six months, Pakistan has succeeded in reducing its external debt burden by about 652 million dollars.

The Italian government was also expected to write off 200 million dollars in Pakistani debt against spending by Pakistan on Afghan refugees and reconstruction of areas ravaged by the October's deadly earthquake there. The newspaper also quoted officials in the finance ministry as saying that negotiations have been completed with Germany to get waiver of a 362-million-dollar loan against expenditures for quake reconstruction.


More money for Perv to buy guns. Yeee-hah.
Posted by: Steve White || 04/22/2006 00:00 || Comments || Link || E-Mail|| [6458 views] Top|| File under:
Nepal king to restore democracy
Nepal's King Gyanendra has said he will end his direct rule of the country and hand back power to political parties. "Executive power of the kingdom of Nepal, which was in our safekeeping, shall from this day be returned to the people," he said in a speech broadcast on Nepal television on Friday. He called for "a meaningful exercise in democracy" with elections "as soon as possible".

"We therefore request the seven-party alliance to recommend at the earliest a name for the post of prime minister who will have the responsibility to run the government," he said. "We are committed to multi-party democracy and to constitutional monarchy," said the grim-faced monarch, who spoke slowly and wore a traditional topi hat. "We hope peace and order is restored in the country."
Posted by: Fred || 04/22/2006 00:00 || Comments || Link || E-Mail|| [6459 views] Top|| File under:
Indian intelligence cites Al Qaida 'presence' in Nepal
From Geostrategy-direct, subscription.


India's intelligence service has reported that Al Qaida terrorists are operating in several towns in the Himalayan kingdom of Nepal. A report to the Ministry of Home Affairs described an Al Qaida "presence" in the Nepalese towns of Vangadhi, Krishna Nagar, Nepalganj and Butkalganj.
Nepal map HERE. Nepalganj is on the westerly end of the southerly worder with India.
A report in the Indian newspaper Pioneer on April 15 warned of concerns that terrorists could take against India. According to the report, Al Qaida camps are run by the Pakistan ISI intelligence service, which is getting support from the Pakistan embassy in Katmandu.


The Paks are again begging for a Wack.


"Faced with grave internal crisis, Nepal provides the kind of environment that suits a terrorist outfit like the Al Qaida. After U.S. forces destroyed Al Qaida's bases in Afghanistan and Pakistan, their handlers found Nepal could provide Al Qaida fighters a sanctuary," intelligence source told the newspaper. The report said Al Qaida terrorists fled Afghanistan to Nepal after U.S. military operations began in October 2001. The Indian service believes that the Al Qaida terrorists are working with Maoist rebels in Nepal.


"The enemy of my enemy is my friend" thing.
Posted by: Al Aska Paul, Resident Imam || 04/22/2006 00:00 || Comments || Link || E-Mail|| [6459 views] Top|| File under:
Iraq
Mujahideen Shura sez Iraqi police and army are legitimate targets
A statement titled: "The Sword and Slaughter to He Who Joins the Police and the Army," was issued today, April 20, 2006, by the Shari'a Commission of the Mujahideen Shura Council in Iraq. As this title states, the group threatens all Muslims who join the ranks of the Iraqi security forces to serve the "devils," considering them as "converters" who support the government. The Council reiterates its position concerning the soon-to-be-formed Iraqi government, claiming that its officials have deified themselves.

The statement also reads that the Iraqi people are divided into three groups: the mujahideen, a group that "worships the devils" and deploy in their support, and a third group who "holds the stick from the middle and is waiting to see who is going to win and they will follow them".

The Mujahideen Shura Council is composed of eight insurgency groups in Iraq: al-Qaeda in Iraq, Victorious Army Group, the Army of al-Sunnah Wal Jama'a, Jama'a al-Murabiteen, Ansar al-Tawhid Brigades, Islamic Jihad Brigades, the Strangers Brigades, and the Horrors Brigades, collaborating to meet the "unbelievers gathering with different sides" and defend Islam.
Posted by: Dan Darling || 04/22/2006 00:46 || Comments || Link || E-Mail|| [6458 views] Top|| File under:
Iraqi parliament to convene on Saturday to elect new gov't
BAGHDAD - The Iraqi National Assembly is due to reconvene on Saturday to elect the country's new government. The post of prime minister is most likely to be determined by the assembly's largest bloc, the United Iraqi Alliance, which holds 128 out of 275 parliamentary seats.

The alliance is due to hold a meeting on Friday in which it is to announce its candidate for the post. The candidate is then due to choose the members of the next ruling government.

Political speculations on the part of parliamentary sources point to the likelihood of out-going Prime Minister Ibrahim al-Jaafari, of the United Iraqi Alliance, being replaced by the second-in-command of his Islamic Daawa Party, Jawad al-Malki.

President Jalal Talbani is said to have a strong chance of holding on to his post for another four-year term. For the post of parliamentary president, Adnan al-Deleimi of the Iraqi Accord Front is being put forward as the replacement for out- going Adnan al-Pachachi.
Posted by: Steve White || 04/22/2006 00:00 || Comments || Link || E-Mail|| [6458 views] Top|| File under:
Jaafari ally new nominee for Iraq PM
Iraq's Shia politicians have agreed to nominate Jawad al-Maliki as their new candidate for prime minister. Al-Maliki is a close ally of previous nominee Ibrahim al-Jaafari, the acting Iraqi prime minister, whose candidacy led to months of political deadlock after it was strongly opposed by Sunni and Kurdish politicians. Humam Hammoudi, spokesman for the United Iraqi Alliance, made the announcement live on Iraqi television on Friday.

Sunni and Kurdish politicians have indicated they will not oppose Maliki's candidacy. "If anyone is nominated except al-Jaafari, we won't put any obstacles in his way. He will receive our support," said Adnan al-Dulaimi, head of the main Sunni Arab coalition in the Iraqi parliament.

Mahmoud Othman, a leading Kurdish politician, said his bloc would not oppose Maliki. "Maliki is clearly the front runner and there is no objection to his candidacy from any of the parliamentary blocs," he said. The new Shia nominee is to be presented to a session of the Iraqi parliament on Saturday, when the other senior government appointments are expected to be finalised.
Posted by: Fred || 04/22/2006 00:00 || Comments || Link || E-Mail|| [6459 views] Top|| File under:
Israel-Palestine-Jordan
New Hamas security chief vows to fight Israel
A militant leader appointed to a senior security position in the Hamas-led Palestinian government said on Friday he would not abandon the fight against Israel which has long sought to kill him. Jamal Abu Samhadana, high on Israel's most wanted list as leader of the Popular Resistance Committees (PRC), was appointed on Thursday to supervise the Interior Ministry and set up a new police force from militants to crack down on anarchy and chaos. "Factions and security services should unite in one trench against the daily Israeli aggression against our people," Abu Samhadana told Reuters in an interview.

Israeli officials said Abu Samhadana was still in the army's sights despite his senior appointment in the government led by the Islamist Hamas movement. The militant group, which is sworn to Israel's destruction, took office last month after winning a Palestinian parliamentary election in January which gave it control of the government. Israel, which has killed dozens of militants in air strikes, has tried unsuccessfully to kill Abu Samhadana several times. "We will continue to pursue him. He is a terrorist and the fact that he has received a senior role in the Palestinian Authority does not make him immune," said a senior Israeli official who declined to be identified.

The 43-year-old leader of a faction that has carried out bomb and rocket attacks against Israel since a Palestinian uprising began in 2000 said his first order of business would be amalgamating militants in the security forces. His appointment was widely seen as an attempt by Hamas to strengthen its grip on the ministry which controls several security agencies, especially after Abbas recently appointed one of his loyalists, Rashid Abu Shbak, as its director-general.
Posted by: Fred || 04/22/2006 00:00 || Comments || Link || E-Mail|| [6459 views] Top|| File under:
Southeast Asia
Gunaratna urges SE Asian leaders shut down terror camps
The Philippines, Malaysia and Indonesia must act jointly against the regional militant network Jemaah Islamiah (JI) to dismantle its camps and limit its movements, a security expert said on Friday.

Rohan Gunaratna, head of the political violence and terrorism centre at Singapore's Institute of Defence and Strategic Studies, said Indonesia must ban JI as an organisation and oppose moves to free the group's spiritual leader, Abu Bakar Bashir, in June.

"Everything must be done to make sure that he is not released," Gunaratna told reporters on the sidelines of a counter-terrorism forum in the central Philippines.

"JI has gained very significant strength because it is now working with so many other groups in Indonesia. The Indonesian government must be encouraged to ban JI," he said.

"JI is still a legal organisation in Indonesia. JI must be criminalised," he added.

He warned that JI, al Qaeda's franchise in Southeast Asia, continued to pose a serious threat despite the arrests of senior leaders such as Bashir and Isamuddin Riduan, alias Hambali.

Noordin Mohammad Top, a Malaysian suspected of masterminding bombings on the Indonesian holiday island of Bali last year, is believed to have taken over JI's operational leadership.

It has a few thousand members around Southeast Asia, including less than 100 in the southern Philippines.

Citing intelligence reports, Gunaratna said JI had training camps in Indonesia and the southern Philippines, producing 400 to 500 potential terrorists every year.

Gunaratna, who has written books on al Qaeda and JI, said Southeast Asian states -- particularly the Philippines, Indonesia and Malaysia -- must cooperate more to defeat terrorism.

Those links should include common data bases, an exchange of personnel and joint training and operations, he said, describing these activities as "a new format for fighting terrorism".

The United States, Australia and Europe should support the region's counter-terrorism efforts because they have the resources and intelligence networks to check movements of people and funds, Gunaratna said.

"There are also considerable amounts of money still coming from the Middle East to fund terrorist attacks in Southeast Asia," he said, echoing concerns raised by other experts from 60 countries attending the forum.

Ellen Margrethe Loj, head of the U.N. Security Council's counter-terrorism committee, on Thursday urged Southeast Asian states to choke off international funding to stop bomb attacks.

Gunaratna said a small portion of millions of dollars in private funds for religious and relief groups for development projects in poor Muslim communities in the region were diverted to "hatred and violence".

He said he believed the Moro Islamic Liberation Front (MILF), the largest Muslim rebel group in the southern Philippines, continued to shelter one of two factions of JI hiding on Mindanao island despite being in peace talks with Manila.

The other JI faction, led by Dulmatin and Umar Patek, were working with the smaller but more radical Abu Sayyaf group based on the remote southwestern island of Jolo.

"The MILF has constantly lied that it is not harbouring JI," Gunaratna said. "MILF leaders must be held accountable for the presence of JI in the southern Philippines."
Posted by: Dan Darling || 04/22/2006 00:57 || Comments || Link || E-Mail|| [6458 views] Top|| File under:
Manila tries to break deadlock with MILF on negotiations
The Philippine government and the country's largest Muslim rebel group will try to break a deadlock over ancestral rights when they resume peace talks next month, an official said on Friday.

Talks in March between Manila and the Moro Islamic Liberation Front (MILF), hosted by Malaysia, ended without settling issues of territory, governance and resources management for a proposed Muslim homeland on the southern island of Mindanao.

"The peace process is moving forward at an urgent and deliberate pace," Jesus Dureza, the presidential adviser on the talks, told diplomats and experts from 60 countries attending a counter-terrorism forum in the central Philippines.

"Quiet negotiations between the two sides are going on to wrap up talks on the ancestral domain issue. An interim peace agreement on this component is expected to be signed soon."

In February, the government and the MILF had said they were confident of striking a deal on ancestral rights by the end of March after agreeing on 30 contentious issues.

Dureza said he was sure the remaining issues would be resolved in backroom talks before the two sides returned to Malaysia for more informal meetings in the first week of May.

"The comprehensive peace process should not be construed as a direct counter-terrorism strategy," he said.
Posted by: Dan Darling || 04/22/2006 00:52 || Comments || Link || E-Mail|| [6458 views] Top|| File under:
Syria-Lebanon-Iran
Iran's war on the West
IN A NEW YORK TIMES OP-ED this past Sunday, former National Security Council staffers Richard Clarke and Steven Simon lamented the possibility of a military strike on Iran. They warned, "a conflict with Iran could be even more damaging to our interests than the current struggle in Iraq has been."

At the heart of their concern lies a simple cost-benefit analysis. Iran has not supported anti-American terrorism since the mid-1990s. But if provoked, the mullahs may unleash their terrorist network, which is "superior to anything Al Qaeda was ever able to field." In the war on terrorism, therefore, the potential benefits of a military strike on Iran are rather low, while the costs are prohibitively high.

Clarke and Simon tell us that Iran's last act of anti-American terrorism came in 1996 when the "the Qods Force, the covert-action arm of Iran's Islamic Revolutionary Guards Corps, arranged" the Khobar Towers bombing. (It is worth noting that there is still some uncertainty surrounding the Khobar Towers bombing. For example, the 9-11 Commission concluded, "While the evidence of Iranian involvement is strong, there are also signs that al Qaeda played some role, as yet unknown." Eight years after the attack, therefore, the government still wasn't sure if this was a joint Iran-al Qaeda operation.)

While the Clinton administration ruled out a military strike against Iran, Clarke and Simon say that the U.S. intelligence community scared Iran out of the terrorist game. After some unspecified covert action, "Iranian terrorism against the United States ceased."

On its face, this claim is dubious.

Anti-American terrorism has been a central tenet of Iran's Islamic revolution for decades. That the U.S. intelligence community, with its less than stellar track record in fighting terrorism during the 1990s, managed to convince Iran to stop orchestrating or aiding terrorist attacks against American interests seems highly unlikely. How could the mullahs have a terrorist network "superior" to al Qaeda, poised to strike, and yet not have used it for the past decade? Are we really to believe, as Clarke and Simon would have it, that this network of terrorist operatives has lain dormant all this time?

The questionable nature of this claim becomes apparent when one considers what Richard Clarke himself thought less than two years ago. In Against All Enemies, Clarke makes it clear that Iran was a "priority" country "as important as the others," including the Taliban's Afghanistan, in the post-9/11 war on terrorism.

While dismissing the evidence of Iraq's ties to al Qaeda (a claim that is also inconsistent with Clarke's previous statements and a wealth of evidence), Clarke argued in 2004:

. . . al Qaeda regularly used Iranian territory for transit and sanctuary prior to September 11. Al Qaeda's Egyptian branch, Egyptian Islamic Jihad, operated openly in Tehran. It is no coincidence that many of the al Qaeda management team, or Shura Council, moved across the border into Iran after U.S. forces invaded Afghanistan.

Moreover, Clarke explained that the threat posed by Iran's weapons of mass destruction programs, coupled with its ties to terrorism, posed a threat far greater than Saddam's Iraq. He wrote, "Any objective observer looking at the evidence in 2002 and 2003 would have said that the U.S. should spend more time and attention dealing with the security threats from Tehran than those from Baghdad."

Why did Clark believe that Iran should be a priority and Saddam's Iraq should not? He explained: "There is, of course, evidence that Iran provided al Qaeda safe haven before and after September 11."

Even Clarke's famously unequivocal denial of Iraqi involvement with al Qaeda, which supposedly took place the day after September 11 as he was allegedly countering President Bush's pointed questions, includes an admission of Iran's ties. Clarke claims that he told the President, ". . . we have looked several times for state sponsorship of al Qaeda and not found any real linkages to Iraq. Iran plays a little, as does Pakistan, and Saudi Arabia, Yemen."

Thus, Clarke's previous views seem inconsistent with his current claim that Iran stopped supporting anti-American terrorism in the mid-1990s. Far from ending its support for terrorism, it seems that Iran has continued its decades-long terrorist assault against the West. Clarke's book, Against All Enemies, touches upon some of this evidence.

A few additional examples of Iranian support for al Qaeda make it clear that Iran was not scared out of the anti-American terrorism game. The 9/11 Commission reports that al Qaeda operatives received explosives training from Iran in the early 1990s. Bin Laden "showed particular interest in learning how to use truck bombs such as the one that had killed 241 U.S. Marines in Lebanon in 1983." This early history of collaboration did not come to an end. Even after 1996, Iran continued to open its doors to al Qaeda. The Clinton administration's original unsealed indictment of al Qaeda in November 1998 states that bin Laden's group had allied itself with Iran and its terrorist puppet, Hezbollah. The 9/11 Commission even left open the possibility that Hezbollah had assisted al Qaeda's execution of the September 11 plot.

This is just a small sample of the evidence tying Iran to al Qaeda. None of this means that military action against Iran is necessarily the most prudent next step. In this regard, Clarke and Simon may very well be right. A strike against Iran may not be in America's best interests, or the most effective way to deal with the Iranian threat. A careful weighing of the costs and benefits of military action should guide America's path. But by dismissing Iran's role in the past decade of anti-American terrorism, Clarke and Simon muddy the public debate and fail to accurately assess the Iranian threat.
Posted by: Dan Darling || 04/22/2006 04:51 || Comments || Link || E-Mail|| [6459 views] Top|| File under:
As Iran presses its ambitions, its young see theirs denied
The question that preoccupies most of Iran lay coiled in the sullen stare of Abbas Kayhan, 25 years old and stuck behind the counter of his father's corner store. It pulled his heavy brow even lower and traveled down a forearm that shuddered in anger with each word.

"But what about me?" the young man demanded, smack in the colorless center of a generation whose complaints have driven Iranian politics for more than a decade, with no satisfaction in sight.

"You people, you have got a very good life in the U.S. What is this place?" He glanced down the main street of a town called Shaft, where young men with gelled hair and no jobs sauntered at aimless angles. "Everything is miserable."

While the world focuses on Iran's nuclear ambitions, Iranians focus on the unmet aspirations of the two-thirds of the population that is younger than 30. Nearly three decades after a revolution that swept aside a monarchist system grounded in privilege, the typical Iranian has seen average income shrink under a religious government that has cultivated an elite of its own atop a profoundly dysfunctional economy.

The 80 percent of the population working in the private sector struggles mightily to make a living in the 20 percent of the economy that is not controlled by the government. The end product is a frustration edging into resentment that informs every private conversation with ordinary Iranians and frames every public issue.

It explains the stunning landslide victory 10 months ago of a relative unknown named Mahmoud Ahmadinejad, the only candidate in the presidential race who campaigned against the rich.

Dissatisfaction also accounts for much of the public support for Iran's nuclear program, despite widespread disdain for the ruling mullahs. In a country where time has seemed to stand still for a quarter-century, the public associates nuclear energy with economic development.

"The city of Shaft is just like anywhere else in the country," said Jafar Shalde, the owner of a housewares shop whose business on a recent morning consisted of one transaction: A woman returned the shelving she'd bought the day before, and Shalde gave her $3 back.

"There is not enough salary for the people," he said. "There is not enough income. They don't have enough money, so they don't buy anything.

"Normally, everything gets worse."

Shaft rests in the low-lying vermillion countryside below the Caspian Sea, its main street of tidy shops curving gently. The surrounding valley is checkered by rice paddies, and families lucky enough to own one eat the harvest themselves. Though economists call the region prosperous compared with most of Iran, residents say they need two jobs to survive. The local string factory, which used to employ 400, now has work for fewer than 100.

"Opium, yes. You can smell it in the evening," Shalde said of the drug many people in Iran -- more than in any other country in the world, according to U.N. figures -- use to fill days not filled by jobs.

At 64, Shalde is old enough to remember Iran's 1979 revolution, defined for Americans by the hostage crisis. Iranians recall it differently.

"It was because of the shah," Shalde said, referring to Shah Mohammad Reza Pahlavi, whose Peacock Throne the CIA restored in a 1953 coup. "There was no equality between classes. There was a gap between people, and our imam said the reason was the shah, and he asked us to demonstrate against him. And this is what we did."

The mullahs took control, but the gap remained, though the government declines to measure income differences.

"In my view, 1 percent may be getting equal to the next 30 percent of the population," said Ali Rashidi, a prominent economist and former Central Bank official. "You can see it."

Iranians say they do. They call a rich man "the son of a cleric," shorthand for the insider government connections crucial to any enterprise here. The richest person in Iran is believed to be Ali Akbar Hashemi Rafsanjani, a mid-level cleric who served two terms as president in the 1990s and outspent his opponents in an attempt to return to office last year.

His accession was preempted by Ahmadinejad, who surged ahead on the strength of a half-hour campaign video. Broadcast nationwide in a nightly candidate showcase, the video made no mention of wiping Israel off the map or even nuclear power -- issues that have since defined Ahmadinejad for the outside world.

It simply showed that he lived in a modest house, worked long hours as Tehran's mayor and clearly savored contact with the common folk.

"I saw him on television," said Shalde, in the stillness of his shop. "I didn't vote for his promises. I just looked at him and saw he was just like us. So I told everybody I knew -- for example, my kids -- I told them to vote for him."

That Ahmadinejad even made promises was unusual for a candidate in Iran. He vowed to "put oil money on the sofre ," the dining cloth that in an Iranian household is the equivalent of the kitchen table. Iran's petroleum reserves are the second largest of any OPEC country. And only Russia has more natural gas.

But great chunks of the income from oil already go to keeping public anger at bay. Iran will spend $25 billion this year to hold down the prices of flour, rice, even gasoline. With insufficient refining capacity of its own, Iran imports more gas than any nation except the United States.

"Instability and mental insecurity would result from increasing the price of such products in society," Ahmadinejad said in announcing retention of the subsidies. His first budget also included $19 billion to create the new jobs the economy is failing to generate at the rate young Iranians enter the marketplace, a staggering 1 million a year.

"Work," said Sassan Ataei, 18, "is in Tehran. That's where our peers go."

At 11 on a weekday morning, Ataei was headed down a barren side street toward a teahouse where the unemployed young men of Shaft put their effort into leisure. Everlast, Puma -- it's all about the shoes in the bare, tiled room where young men of working age pass the daylight hours smoking water pipes.

"We only get hopeful when we smoke hashish," said one, smiling as he made do with spiced-apple tobacco. "Otherwise, there's no hope."

The new president has brought a glimmer, however. Mojtaba Dejahang, 23, voted for a reformist candidate but now approves of the hard-line conservative who emphasized economic issues over personal freedoms.

"Bread is important," said Dejahang, who lives with his parents despite holding an engineering degree. "I think ordinary people do love him and trust him, especially with his position on the nuclear issue. He showed that he's a firm person.

"We believe that with nuclear power Iran will actually speed up development."

As he spoke, other young patrons chimed in, drawn by the novelty of a visiting American and the opportunity to be heard.

"I want to make one point clear," Mani Jalili announced, by way of introduction. "If Americans attack the city of Shaft, I will defend it."

Shop owner Ali Korshidi concurred: "If there's going to be any change in this country, it has to come from inside. I put no faith in foreign forces."

Atta Jafarzadeh, 17, wore suede sneakers and an injured look. "We are the generation born after the revolution," he implored. "We have no bad memories of the Americans."

The young men were either on their way to Tehran, 180 miles to the southeast, or had just come back empty-handed. Many of the overcrowded capital's perhaps 10 million residents are economic migrants.

"Unless you have jobs for everyone, democracy will never take root here," said Zirak Shafti, 39, who said his advertising business was faltering. "That's why no government ever succeeded here. It was always dependent on oil. It wanted to control everything."

Inside the airy, neatly arranged home of Fatemeh Jaberoodi, the grown children not at work took seats along the living room wall. Only the oldest has a job -- a bank clerk position inherited from his father. Except for another child in Germany, the entire brood, seven adults, survives on the rice from a small paddy plus Jaberoodi's husband's pension, equal to $77 a month.

The fixed amount shrinks with each uptick of inflation, a chronic condition in Iran that ran at 15 percent last year. Persistent price increases, which economists call a tax on the poor, will be aggravated by Ahmadinejad's budget, according to a wide range of analysts, including fellow conservatives.

Jaberoodi grew wistful recalling the years before 1979, when the Iranian rial held its value year to year. "It seemed that the money we got was just blessed," she said. "There was no inflation.''

Her daughters sat silently. Ameneh, at 30 the eldest, had a computer degree and a good lead on a job with an automaker, but the family lacked the clout "to push the matter through," her mother said.

"If people have got links inside the government, it's easy. For ordinary people, not a chance. There's a lot of talk about justice, but there's not equality of opportunity."

Sajad, the oldest son still at home, stood up. His mother frowned. He is 23. "We don't have enough money to start a business for him," she said. "That's a real problem."

She lowered her voice. "My main concern is that without a job he doesn't become addicted to any of these drugs. My concern is if they can't find a job, this kind of thing is inevitable."

He dressed as she spoke, a fit, handsome man discreetly opening a full-length cupboard door in the living room that becomes a bedroom at night. He pulled off a soccer jersey and buttoned up a dress shirt.

"He got up at 12, had his lunch, watched a bit of television. Now he's going out just to run around with his friends," his mother said. Her face was crossed, like Iran, by currents of knowing and helplessness.

"I can't stop him."
Posted by: Dan Darling || 04/22/2006 01:02 || Comments || Link || E-Mail|| [6460 views] Top|| File under:
Al-Qaeda, allies reconciling with Iran
The US-led "war on terror" is entering a critical phase, with the al-Qaeda leadership being given a chance to revitalize its cause now that Iran is in the US crosshairs over its nuclear program.

"Tehran has taken over the central stage by challenging American hegemony," Hamid Gul told Asia Times Online. "Tehran is today's inspiration force. It charms the Arab youths on the streets. The Arab rulers are terrified of this development, and this is the reason they are coming to Pakistan one after another."

Gul is a former corps commander of the Pakistani army and ex- director general of the Inter-Services Intelligence. Persian-speaking Gul is reckoned as one of the architects of the jihadi
movements that finally turned global and made Afghanistan their base in the mid- and late 1990s when the Taliban ruled.

Gul was referring to visits to Pakistan by Saudi Crown Prince Sultan bin Abdulaziz and Yemeni President Ali Abdullah Salah. Islamabad is a US outpost in the "war on terror" that the two prominent Arab leaders visited, while at least one more is scheduled in coming weeks.

Contacts close to the echelons of power in Pakistan's military headquarters, Rawalpindi, tell Asia Times Online that judging from the pattern of talks, all of the Muslim countries that side with the United States anticipate a US attack on Iran around October.

And, according to these contacts, their strategy is to consolidate opinion in the Organization of Islamic Conferences to be prepared. This does not mean stopping the attack, but being ready for the fallout in the Middle East and beyond.

"Iranian President Mahmud Ahmadinejad's anti-American calls have become the voice of today's Arab youths. They see in him a hero, and it has shaken the foundations of pro-American dictators and monarchs," Gul explained.

"They [Arab rulers] are anxious and restive. They are seeing their doomsday started. Since Pakistan and Arab rulers operate under the US umbrella, they are basically joining their heads together to contain the Iranian threat.

"The way Iran has spun its web in the region, all strategic levers are coming into Tehran's hands. The Hizb-i-Islami Afghanistan led by [Gulbuddin] Hekmatyar is part of the Islamic movement and already close to Iran, but it is only a matter of time when Taliban-related movements will resolve all differences with Iran and join hands with Tehran," Gul said.

Historically, Arabs have viewed Iran with hostility, and there are some who are skeptical whether Iran will continue in its current role as anti-US champion should back-channel diplomacy, especially involving Russia and China, lead to a resolution of the crisis over its nuclear program.

Within two weeks, the International Atomic Energy Agency will give a final report to the United Nations Security Council, the results of which could determine whether or not sanctions are imposed on Iran.

Critics argue that should the crisis be defused, Iran will back down from its present rhetoric and leave all radicals in the lurch. After all, they argue, Tehran has indirectly facilitated US interests in the region, be they in Afghanistan or Iraq.

"I don't agree with this notion," Gul said dismissively. "Iran raised funds for Hamas at a time when the whole Muslim world was sympathetic with Hamas but did not dare to openly support them. Iran [this week] pledged [US]$50 million.

"At the same time, it is untrue that Iran supported US designs in the region. Instead, it cleverly played its cards and now it is evident that it has trapped the Americans in Afghanistan and Iraq," said Gul.

Iran's becoming a rallying point for anti-US sentiment in the Muslim world fits well with al-Qaeda. Asia Times Online has already outlined a pivotal debate in al-Qaeda on two major issues - the question of a base and that of a unified command structure.

Integral to the first issue was whether al-Qaeda should get rid of its shadowy image and fight in the open. This would involve the establishment of an Islamic state (base) from which calls for jihad could be issued and jihadi forces prepared.

Al-Qaeda has achieved this target in the Pakistani tribal area of North Waziristan on the Afghan border by setting up a virtual independent state, which is being expanded into South Waziristan and many towns in Afghanistan, in Kunar, Paktia, Khost, Helmand and Zabul provinces.

But although the Afghan resistance is linked with the Iraqi resistance and they have started open battles against US-led forces in Afghanistan, the question of a unified command that would control resistance movements whether they be in Iraq, Palestine or Afghanistan is still unanswered.

This is where Iran could now fit in, by evolving from an inspirational anti-US model to taking a lead role in orchestrating resistance movements, in collaboration with al-Qaeda.

For radical Islamists, the situation is a major turnaround for their cause of pan-Islamicism and one that could even resolve 1,400 years of historical, ideological and political differences in the Muslim world.

"The Islamic Revolution of Iran [1979] was in fact a victory of all Islamic movements which were striving to establish one Islamic role model in the world so that it would be an inspirational force and would convince the masses that the Islamic system of life was still workable after 1,400 years," Muslim intellectual Shahnawaz Farooqui explained to Asia Times Online.

Shahnawaz is a young Pakistan-based Muslim intellectual, a teacher, writer and a poet. His main work is in the field of the interpretation of Muslim history and Muslim ideologies. His views are often aired in the Iranian media.

"The Iranian revolution was in fact a complete revolution under the leadership of imam [Ruhollah] Khomeini. It was above any sectarian bounds. After the revolution, Khomeini announced that the base of Shi'ite-Sunni differences was historical rather than theological.

"Shi'ites believe that Ali deserved to be the first Muslim caliph, and they rejected all three before Ali and believe Ali is the first caliph. Sunnis believe that the first three caliphs, Bakr, Omar and Osman, are all [the] righteous [ones] and that Ali was the fourth caliph. Imam Khomeini addressed this issue and called it historical differences which had no connection with basic Islamic theology, and if Shi'ites gave up their historical point of view on the issue of the caliphate, it would make no difference, but on the other hand it would wipe out Shi'ite-Sunni differences once and for all," Shahnawaz maintained.

"Unfortunately, imam Khomeini could not convince anybody - neither his internal circles of clerics nor Al-Howza [the supreme Shi'ite religious council in Iraq] as no one among the Shi'ites was ready to give up their historical position on the question of the caliphate.

"However, the situation turned bad after the demise of Khomeini and it was felt that during the period of [ex-president Hashemi] Rafsanjani and [former president Mohammed] Khatami the Iranian revolution was somewhere lost.

"However, the victory of President Ahmadinejad has once again revived the very spirit of the Iranian revolution, and once again all Islamic movements, whether it is the Muslim Brotherhood, Jamaat-i-Islami, Hamas, Islamic Jihad or any other, are joining hands with Tehran," said Shahnawaz.

"To me, President Ahmadinejad has redeemed the Iranian Islamic revolution with all its ideological legacies," Shahnawaz added.
Posted by: Dan Darling || 04/22/2006 00:26 || Comments || Link || E-Mail|| [6458 views] Top|| File under:
Iran to rely on domestic gasoline from September
TEHERAN - Iran's president said on Friday the country should depend on domestic gasoline rather than imports in the second half of the Iranian year, which starts in September, and would have to impose rationing from then.


When's the new moon in September?

Iran's domestic production of gasoline does not meet local demand, forcing the world's fourth largest exporter of oil to import oil products. Parliament has cut the budget for gasoline imports this Iranian year, which began in March. "We can import for the first six months of the year, and it means that for the second six months we should consume domestic production only, which means we would naturally move towards some kind of a rationing," President Mahmoud Ahmadinejad said on state television.

Many Iranian officials have stressed Iran's dependence on imported gasoline threatens national security. But diplomats and political analysts have said the West would probably shy away from slapping sanctions on gasoline sales to Iran because that could spark political volatility.


They say that like it would be a bad thing.
Posted by: Steve White || 04/22/2006 00:00 || Comments || Link || E-Mail|| [6458 views] Top|| File under:
Lebanon seeks formal ties with Syria
Fuad Siniora, the Lebanese pime minister, has urged Syria to establish formal diplomatic ties with his country and to demarcate their borders. In an address on Friday to the UN Security Council following a visit to Washington, Siniora said a positive response on these issues would signal that Syria "is beginning to accept the idea that good (bilateral) relations are possible." He stressed the need "to restore confidence between the two countries" and for "a genuine acceptance by the Syrian government of a truly independent Lebanon."

Syria withdrew its troops from Lebanon in 2005 after 29 years of military and political domination of its smaller neighbour, in line with UN Security Council Resolution 1559 passed the previous year. Siniora also made it clear that an Israeli withdrawal from the disputed Shebaa Farms, which Beirut regards as Lebanese territory, was a "priority national issue."

"It is incumbent upon Israel to withdraw from it, hand over the Lebanese detainees in its prisons, submit the maps of the landmines it left in the South, and stop its infringements on Lebanese sovereignty," he said. "We look forward for an active role by the UN in helping us achieve those demands," he added.
Posted by: Fred || 04/22/2006 00:00 || Comments || Link || E-Mail|| [6459 views] Top|| File under:
Iran says rich states must pay "real" oil price
Iran's president said on Friday that his country was looking at ways to help protect poor states from the impact of surging oil prices while rich countries should pay what he called the "real price". Mahmoud Ahmadinejad was reiterating Iran's increasingly hawkish position on prices that have charged to record levels, partly on the back of worries that Iran's dispute with the West over its nuclear programme could disrupt Iranian crude supplies.

Ahmadinejad said earlier this week that oil prices had not reached their "real value" yet, suggesting they should rise further. He did not specify an appropriate level. "There is a fund in OPEC, and the Oil Ministry and Foreign Ministry are in talks to see whether this OPEC fund has the capacity (to support poor countries)," Ahmadinejad said when asked about his plans to set up an assistance fund.

"If so, then we will strengthen this fund and find a formula to protect poor and weak countries not to be harmed because of the crude price hike," he told reporters while touring an oil industry exhibition. But those rich and industrial countries that have billions of dollars in income should pay the real price for their crude oil," he added. He did not give details about the financing mechanism to protect poor countries but the Organisation of the Petroleum Exporting Countries already has a fund to promote development.

Iran is the world's fourth largest oil exporter. Oil Minister Kazem Vaziri-Hamaneh said on Thursday that Iran was happy with surging prices, which topped $74 a barrel on Thursday before easing back on Friday. Iranian lawmakers have previously said that a price of $100 or more for a barrel of oil was an appropriate level.
Posted by: Fred || 04/22/2006 00:00 || Comments || Link || E-Mail|| [6458 views] Top|| File under:
Terrorist attacks exceed 10,000
Terror attacks and kidnappings worldwide exceeded 10,000 for the first time last year, propelled in part by a surge in Iraq, according to government figures to be released soon.

Officials cautioned against reading too much into the overall total. The government last year adopted a new definition of terrorism and changed its system of counting global attacks, devoting more energy to finding reports of violence against civilians.

Yet the numbers are a striking reminder that violence around the globe has dramatically increased in the more than four years of the war on terror.

In 2004, the National Counterterrorism Center, the government's new hub for monitoring terrorism, counted 3,192 terror attacks _ including more than 28,000 people wounded, killed or kidnapped.

The 2005 tally will exceed 10,000 attacks and kidnappings, according to a federal official familiar with the center's work on the subject. The official spoke Friday on condition of anonymity because the numbers had not yet been officially released.

Terrorist violence in Iraq is up in every category in 2005, including armed attacks and kidnappings. The official said Iraq will represent more than 50 percent of the total increase in terrorist incidents. The year before, the center said there were 866 terror attacks against civilians and other noncombatants there.

When asked about the reported increase in attacks generally, State Department spokesman Sean McCormack said Friday that the methodology had changed so there was no common baseline. "Technically, you could say that there might be a larger number of incidents from one year to another, but it's comparing apples and oranges," he said.

The 2005 numbers were first reported by Knight-Ridder. They are expected to be formally released within the next two weeks in a broader report from the State Department, called the Country Reports on Terrorism.

Federal officials attributed the increase in the tally to three factors:

* The increase in terror incidents in Iraq as the insurgency tried to disrupt elections and Abu Musab al-Zarqawi and other Sunni Muslim fighters attacked Iraqi Shiites.

* More resources devoted to finding attacks documented by non-governmental organizations, the news media, Web sites and other sources.

In 2004, about 10 people at the counterterrorism center spent two months tallying the attacks. Last year, about 15 people spent roughly nine months on the work. That meant the center's analysts were able to do a more robust job of counting thousands of people kidnapped in Nepal, for instance.

* A new, broader definition of terrorism adopted last year, before the release of the 2004 numbers, included all "premeditated violence directed against noncombatants for political purposes."

The previous definition focused on international terrorism and required that the terrorists victimize at least one citizen of another country. This definition would exclude from the count much of the sectarian violence in Iraq. Also, only attacks resulting in more than $10,000 damage or serious injuries were counted.

The counterterrorism center's Web site and various government officials have stressed that counting attacks is more art than science. For instance, on the morning of Aug. 17, 2005, there were 350 small bomb attacks in Bangladesh. The counterterrorism center considers that one attack.

Tallying Iraq alone is complicated. Attacks against U.S. military personnel there are not included because U.S. forces are considered combatants. Those assaults, instead, are monitored by the Defense Department.

Last year, terrorism statistics became an issue when critics accused the Bush administration of understating the increase in global terrorism. Counterterrorism officials blamed human error and a definition of terrorism that had not been updated since the 1980s.

Following the dispute, the counterterrorism center sought to establish a public, searchable database of attacks, starting with attacks from 2004, to allow private researchers access to the unclassified information.

Last year, the center's interim director, John Brennan, called the new counting system and the public database "the most comprehensive U.S. effort to date to track terrorist incidents worldwide."
Posted by: Dan Darling || 04/22/2006 01:35 || Comments || Link || E-Mail|| [6457 views] Top|| File under:
Learned Elder of Islam rallies the e-jihadi faithful
A message authored by Hussein bin Mahmoud, a Muslim scholar who supports the mujahideen and whose publications are posted to al-Qaeda-affiliated websites, and addresses to the leaders of the mujahideen, was posted yesterday a password-protected al-Qaeda-affiliated forum. The message is steeped in Qur'anic verses advancing Mahmoud's urging for these Muslims to be patient and maintain their strength and belief in Allah, and know that it is not by their own ability alone that they have found success, but it was Allah's Doing. He states: "You know that armies are defeated with wrongdoing, and not by a human or a weapon, so keep up the good spirit and smiling faces of the good people."
Posted by: Dan Darling || 04/22/2006 00:24 || Comments || Link || E-Mail|| [6458 views] Top|| File under:
Who's in the News
93
[untagged]
Bookmark
E-Mail Me
The Classics
The O Club
Rantburg Store
The Bloids
The Never-ending Story
Thugburg
Gulf War I
The Way We Were
Bio
Merry-Go-Blog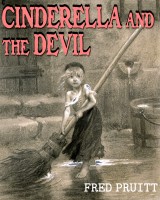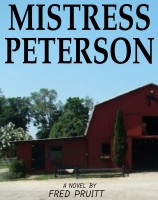 On Sale now!


A multi-volume chronology and reference guide set detailing three years of the Mexican Drug War between 2010 and 2012.

Rantburg.com and borderlandbeat.com correspondent and author Chris Covert presents his first non-fiction work detailing the drug and gang related violence in Mexico.

Chris gives us Mexican press dispatches of drug and gang war violence over three years, presented in a multi volume set intended to chronicle the death, violence and mayhem which has dominated Mexico for six years.
Click here for more information


Meet the Mods
In no particular order...


Steve White
Seafarious
Pappy
lotp
Scooter McGruder
john frum
tu3031
badanov
sherry
ryuge
GolfBravoUSMC
Bright Pebbles
trailing wife
Gloria
Fred
Besoeker
Glenmore
Frank G
3dc
Skidmark
Alaska Paul



Better than the average link...



Rantburg was assembled from recycled algorithms in the United States of America. No trees were destroyed in the production of this weblog. We did hurt some, though. Sorry.
3.238.235.155

Help keep the Burg running! Paypal: