Arabia
Saudi police arrest 92 at `deviants' party'
Riyadh - Saudi security forces have arrested 92 men after they stormed a party and found them wearing make-up and wigs and dancing in women's clothes, an Internet newspaper reported on Sunday.

Hummmm, maybe those guys they catch wearing burkas aren't really trying to hide.

Al-Wifaq said some of the men at the ``deviants' party'', a phrase usually used to refer to homosexuals, were drunk and had taken drugs. Saudi forces raided the party in the Qatif district in eastern Saudi Arabia at 1am on Friday morning, according to the website. Most of the men detained were from the conservative Muslim kingdom but others were from Qatar, Kuwait, Bahrain, Lebanon and Syria.

When I think of a place to hold a gay transvestite dance, Saudi is the last place that comes to mind.

Officials were not immediately available to comment on the report.

Busy trying to find a way to blame this on the Joooos.

Last month human rights group Amnesty International launched an urgent appeal on behalf of 35 people it said were at risk of being flogged after attending what Saudi newspapers had described as a gay wedding. Amnesty International said the men were sentenced to between six months and two years in jail, and from 200 and 2,000 lashes each.
Posted by: Steve || 05/23/2005 14:28 || Comments || Link || E-Mail|| [464 views] Top|| File under:
Shoura Rules Out Debate on Women Driving
An official speaking for the Shoura Council said the issue of women driving in the Kingdom would not be discussed in the council. The official told Al-Riyadh newspaper that what had been said in the media and on the Internet about the Shoura discussing the topic was "untrue." He went on to say, "The council has no intentions of raising this topic for discussion despite what has been said in the press."
Posted by: Fred || 05/23/2005 00:00 || Comments || Link || E-Mail|| [229 views] Top|| File under:
Britain
Belmont Club Analyzes Gorgeous George Galloway
...[T]he testimony of George Galloway before the US Senate has gone missing. According to VUNet:

The website for the Senate Committee on Homeland Security and Government Affairs has removed testimony from UK MP George Galloway from its website. All other witness testimonies for the hearings on the Oil for Food scandal are available on the Committee's website in PDF form. But Galloway's testimony is the only document not on the site... Press representatives for the Committee had no comment. The Senate Committee website itself has these terse entries, here reproduced verbatim which does not say that the testimony has been removed but that "Mr Galloway did not submit a statement"...

The declaration that "Mr Galloway did not submit a statement" is curious given the fact that he spoke for 47 minutes before the Senate, a performance which Christopher Hitchens, no admirer of Galloway, believed was a rhetorical "humiliation" of the Senate... To account for the discrepancy between the factual existence of Galloway's testimony and its nonappearance in the Senate website raises the possibility that Mr. Galloway's oral testimony is considered distinct from a written statement by the Senate rules or it has been expunged from the record because it puts the Senators in a bad light. But there is a third possibility.

...Galloway had come to score press and public relations points at which, by all accounts, he was successful at doing. But Senator[s] Coleman and Levin seemed totally uninterested in responding to Galloway's sharp political jibes. It was almost as if the Senators were deaf to his political posturing. Instead, they focused exclusively and repeatedly on two things: Galloway's relationship with Fawaz Zureikat and Tariq Aziz. Zureikat was a board member of Galloway's Mariam foundation who is also implicated in the Oil For Food deals. Tariq Aziz was Saddam's vice president...
Continued on Page 49
Posted by: Pappy || 05/23/2005 12:31 || Comments || Link || E-Mail|| [249 views] Top|| File under:
Caribbean-Latin America
Venezuela may begin talks with Iran to discuss the possibility of developing nuke power
CARACAS, Venezuela - Venezuela is interested in beginning talks with Iran on the possibility of developing nuclear power as an alternative power source in this oil-rich nation, President

Hugo Chavez

said. "We must start working on the nuclear (energy) issue," Chavez, speaking during his weekly radio and television program "Hello President," said on Sunday. "If we had the technical capacity and the resources right now, we would participate in this effort because it's one of the paths toward diversifying energy sources," Chavez added, without indicating whether he had broached the subject with Iranian officials.

"That oil will run out someday so we need nuclear weapons, er, power plants!"


Chavez, an ally of Iranian President Mohammad Khatami, has defended the Iran's right to develop a nuclear energy program for peaceful purposes despite opposition from Washington, which fears that Teheran may be secretly working developing a nuclear weapons program. Iranian officials have repeatedly denied that claim, arguing that the country's nuclear program is geared toward generating electricity.
Chavez and Khatami - both critics of Washington's foreign policy - have argued that wealthy nations like the United States cannot keep today's energy-related technologies for themselves while developing countries struggle to produce enough energy to satisfy domestic needs. The Venezuelan leader has said that every country in the world has a right to develop nuclear energy. He has held up Brazil's nuclear energy program, which as also come under US criticism, as an example for Third World nations.
In November, Brazil bowed to diplomatic pressure to allow some International Atomic Energy Agency inspections of its uranium-enrichment plant, which would serve Brazil's nuclear power stations. Brazil's reluctance to open up its facilities to full inspections raised worries that other countries being asked to provide full access to their nuclear programs could also follow suit.
Posted by: Steve || 05/23/2005 12:05:56 PM || Comments || Link || E-Mail|| [246 views] Top|| File under:
Is Venezuela going nuclear?
The most prominent development in U.S.-Venezuelan relations these days involves the case of

Luis Posada Carriles

and whether he should be extradited from the United States to Venezuela. There he would stand trial for a third time for his alleged involvement in the 1976 bombing of a Cuban airliner. Meanwhile, a story with the potential to be much more important is being ignored: The growing power and global ambitions of Venezuela's President

Hugo Chavez

.

To the minute number of people who understand the threat Chavez poses to the United States, his recent hosting in Caracas of Iranian President

Mohammad Khatami

was disturbing enough. But a high-ranking official for a Latin American government has disclosed to me details about that visit that should send shock waves throughout our government. During a private meeting between Chavez and Khatami, I was told, Chavez made it known to the Iranian leader that he would like to "introduce nuclear elements into Venezuela." My contact said "nuclear elements" meant "nuclear weapons."

Chavez read his tea leaves and saw if you have nukes, the US won't invade. Of course, he missed the part about the Cuban missile crisis and how we react to nukes next door. I imagine his buddy Castro told him how they would have won that one if the russians hadn't blinked.

It will be easy for many to dismiss such talk as false or the fantasies of a madman, but that would be a critical mistake. I have no doubt that Chavez is mentally disturbed, and I also have no doubt that his hatred of the United States and President Bush in particular is dictating his erratic behavior. High oil prices have made Chavez an antagonist to be reckoned with, and we ignore such a menace at our peril.
Standing side by side with Khatami in Caracas, Chavez said, "Iran has every right to develop atomic energy and to continue research in that area. ... Faced with the threat of the U.S. government against our brother people in Iran, count on us for all our support."
After receiving the report that Chavez might be trying to acquire nuclear technology or weapons from Iran, I met with a high-ranking U.S. official to voice my concerns and ask what he thought about such speculation. He answered me point blank: "It would not surprise me. Chavez is dangerous, underestimated and capable of almost anything. We are hearing a number of curious and disturbing reports. He is actively working to recruit terrorist nations and developing countries into his campaign of hatred against the United States."
Toward that end, Chavez recently went on al-Jazeera television to call for Arab and developing nations to unite against the United States and President Bush. Terrorists use this network as a tool against U.S. and coalition forces in Iraq, and Chavez told its viewers, "We have already invaded the United States, but with our oil."
Coupled with the disturbing news that Chavez might be trying to acquire nuclear weapons is the fact that Chavez, a dictator in all but formal title, just concluded a deal with the People's Republic of China to launch a telecommunications satellite for him. So great is Chavez' interest in rockets, space and missiles that the government of Venezuela has created a special commission to advise him on such issues. Chavez with a nuclear weapon is bad enough. Chavez with a medium-range ballistic missile just minutes from the southern United States is a disaster waiting to happen.

Iran would be happy to trade Venezuela a few missiles, no skin off their teeth if Venezuela got wacked for it. What's a few infidels anyway?

I told the senior U.S. official that I thought Chavez posed a greater threat to our national security than Osama bin Laden or any terrorist operating out of the Middle East. He looked at me and said, "You know, I agree with you 100 percent."
So, while Cuban dictator Fidel Castro tries to manipulate world opinion by calling Posada "the most famous and cruel terrorist of the Western Hemisphere" (I was not aware that Castro had relinquished his crown), Chavez, Castro's puppet and a man who thinks he is channeling South American hero Simon Bolivar, may soon have his finger on the trigger of a nuclear weapon. At what point do our nation and the world take this threat seriously?
MacKinnon was press secretary to former Sen. Bob Dole. He is also a former White House and Pentagon official, is married to a Venezuelan and has been to the country a number of times.
Posted by: Steve || 05/23/2005 9:09:24 AM || Comments || Link || E-Mail|| [243 views] Top|| File under:
Fifth Column
Iraqi Insurgent Sniper Training
Calling Eason Jordan and Linda Foley (Newspaper Guild). The suspects targeting journalists have been found. Hello? Anybody on the phone?

Via Jihadwatch

The first one is the Soldier (second from right) because he has a MG, heavy machine gun. Then is the stupid Soldier on the left. He is a very easy target (look how he is elevated from the ground), then the Soldier or the reporter carrying the camera. First, because the camera can be used as binoculars; second, it is the most difficult thing to hide the death of a reporter in Iraq.
Posted by: ed || 05/23/2005 15:45 || Comments || Link || E-Mail|| [232 views] Top|| File under:
Home Front: WoT
Report urges troops sent to border
The deployment of 36,000 National Guard troops or state militia on the U.S.-Mexico border would stop the illegal flow of foreigners into America, says a congressional report that credits the Minuteman Project with proving that additional manpower could "dramatically reduce if not virtually eliminate" illegal immigration. The 33-page report, written by investigators for the Congressional Immigration Reform Caucus, said the Minutemen -- who shut down a 23-mile stretch of the Arizona border last month -- served as a model for a government effort to reclaim the southern border of the United States. "The tide of illegal crossings on the borders of the United States is beyond unsatisfactory; it is catastrophic. It does not ebb and flow -- it only grows. It is rising without measure and eroding the very fiber of our safety, life and culture," the report said. "As we wage the war on terror in foreign lands, we have all our doors and windows open at home. ... The insanity of such a policy, or silent toleration of such a policy is almost criminal in itself," it said. "The Minuteman Project demonstrated that illegal immigration on America's southern border can be dramatically reduced to manageable levels."

The report, to be released today, also said the U.S. Border Patrol failed "through no fault of its rank-and-file enforcement officers" to protect the United States from an influx of illegals. It said the agency's uniformed leadership should be pointed in a "new direction" as it is in "total denial of the magnitude of the disaster" and -- as currently organized, staffed and supported -- "cannot be relied upon" to remedy the situation soon. "The Border Patrol needs new direction from the Department of Homeland Security if it is to shake off the lethargy from years of undermanned frustration," the report said. "The patrol needs to empower its outstanding field officers to act as necessary to accomplish the patrol's mission ... to energize its leadership to think outside the box."

The report said Congress and the states could sustain the success of the Minuteman Project -- whose members were lightly armed, had no arrest powers, were not paid and traveled to Arizona at their own expense -- with the deployment of National Guard troops or state militia working in coordination with the Border Patrol. The report said that sufficient reinforcements exist in current National Guard units and could be put on the border by governors and the secretary of defense within one month, if the political will exists. As an alternative to using existing powers and forces, the report said, a $2.5 billion annual initiative coordinated through the states for the issuance of Homeland Security grants could authorize and fund state militia, or state defense forces, to assist the Border Patrol. State militia units already exist in 22 states, including Maryland and Virginia. Militia units also are located in the border states of California, New Mexico and Texas.
Continued on Page 49
Posted by: Steve || 05/23/2005 10:37:22 AM || Comments || Link || E-Mail|| [230 views] Top|| File under:
The Qur'an Question
An Attempt at Damage Control by Evan Thomas and Michael Isikoff
NewsweekMay 30 issue - What really happened at Guantanamo? Last week, amid the heat of the controversy over NEWSWEEK's retracted story, new details about the issue of alleged mistreatment of the Qur'an emerged.


"Maybe we better go back and have another look..."
The International Committee of the Red Thingy Cross announced that it had provided the Pentagon with confidential reports about U.S. personnel disrespecting or mishandling Qur'ans at Gitmo in 2002 and 2003. Simon Schorno, an ICRC spokesman, said the Red Cross had provided "several" instances that it believed were "credible." The ICRC report included three specific allegations of offensive treatment of the Qur'an by guards. Defense Department spokesman Lawrence Di Rita would not comment on these allegations except to say that the Gitmo commanders routinely followed up ICRC reports, including these, and could not substantiate them. He then gave what is from the Defense Department point of view more context and important new information.


So the ICRC got its info from the prisoners, who're not the most honest fellows in the world, passed it on to the military, who did what I'd guess were routine investigations. He said, she said, and nothing came of it. That leaves us, and Newsweak, with the choice of believing the Bad Guyz or the military.

It is clear that in 2002, military investigators became frustrated by the unresponsiveness of some high-profile terror suspects, including one who had close contact with the 9/11 hijackers. At the time, fears of another attack from Al Qaeda were running high, and the Pentagon was determined to make the terror suspects talk. The interrogators asked for, and received, Pentagon permission to use tactics like isolation and sleep deprivation. Less clear, however, is what happened to more run-of-the-mill detainees among the 800 or so housed at Guantanamo at the time.


Less clear, however, is what the concern with them is at this point. Sounds to me like they're saying "We don't know, but we suspect the worst..."

According to Di Rita, when the first prisons were built for suspected terrorists at Guantanamo in early 2002, prison guards were instructed to respect the detainees' religious rituals. The prisoners were given Qur'ans, which they hung from the walls of their cells in cotton surgical masks provided by the prison.


That's pretty much standard procedure. Had I been in charge and had I had the remotest chance of getting away with it, there wouldn't have been a Koran within 90 miles of the place.

Log entries by the guards indicate that in about a dozen cases, the detainees themselves somehow damaged their Qur'ans. In one case a prisoner allegedly ripped up a Qur'an; in another a prisoner tore the cover off his Qur'an. In three cases, detainees tried to stuff pages from their Qur'ans down their toilets, according to the Defense Department's account of what is in the guards' reports.


Publish their names. Since they defiled the holy book, obviously they must be killed.

(NEWSWEEK was not permitted to see the log items.)


Thereby implying they don't really exist.

The log entries do not indicate why the detainees might have done this, said Di Rita, and prison commanders concluded that certain hard-core prisoners would try to agitate the other detainees by alleging disrespect for Muslim articles of faith.


No reason the log items should indicate the why of it all. They're maintained as a record of what happened, not why or how somebody felt about it.

In light of the controversy, one of these incidents bears special notice. Last week, NEWSWEEK interviewed Command Sgt. John VanNatta, who served as the prison's warden from October 2002 to the fall of 2003. VanNatta recounted that in 2002, the inmates suddenly started yelling that the guards had thrown a Qur'an on or near an Asian-style squat toilet. The guards found an inmate who admitted that he had dropped his Qur'an near his toilet. According to VanNatta, the inmate then was taken cell to cell to explain this to other detainees to quell the unrest.


The detainees were just about as willing to believe him as Qazi and Fazl and Sami are to believe Newsweak's retraction of the story. We believe what we want to believe, and we often discard evidence against anything we want to believe. That's just human nature, before the taqiyya's added in...

But the incident could partly account for the multiple allegations among detainees, including one by a released British detainee in a lawsuit that claims that guards flushed Qur'ans down toilets.


Holmes! How do you do it?

In fewer than a dozen log entries from the 31,000 documents reviewed so far, said Di Rita, there is a mention of detainees' complaining that guards or interrogators mishandled their Qur'ans. In one case, a female guard allegedly knocked a Qur'an from its pouch onto the detainee's bed.


Oh, horrors! Onto his bed? Where he wets every night?

In another alleged case, said Di Rita, detainees became upset after two MPs, looking for contraband, felt the pouch containing a prisoner's Qur'an.


"Yeah! They felt up my Koran! It wuz disgustin'!"

While questioning a detainee, an interrogator allegedly put a Qur'an on top of a TV set, took it off when the detainee complained, then put it back on.


"'Don't put it on the teevee set?' Y'mean, like this?"
"He did it again, Mahmoud!"
"These infidels are a merciless lot, Ahmed!"

In another alleged instance, guards somehow sprayed water on a detainee's Qur'an.


"Yeah! We wuz just havin' a little riot, an' the firehose got my holy book all soggy!"

This handful of alleged cases came out of thousands of daily interactions between guards and prisoners, said Di Rita. None has been substantiated yet, he said.


I'd start with the case of the Koran on the teevee. See if it's still warm. Of course, I'm surprised it didn't erupt in flames when Desperate Housewives came on.

In December 2002, a guard inadvertently knocked a Qur'an from its pouch onto the floor of a detainee's cell, Di Rita said. A number of detainees protested.


"He did it on purpose! We know he did! We seen him!"

That January, partly in response to the incident and partly to provide precise guidelines for new guards and interrogators, the Guantanamo commanders issued precise rules to respect the "cultural dignity of the Koran thereby reducing the friction over the searching of the Korans." Only chaplains or Muslim interpreters were allowed to inspect detainees' Qur'ans. "Two hands will be used at all times when handling Korans in a manner signaling respect and reverence," the rules state. "Ensure that the Koran is not placed in offensive areas such as the floor, near the toilet or sink, near the feet, or dirty/wet areas..."


Like I say, no closer than 90 miles. That'll address the problem.

Di Rita said that the Pentagon may look further into the reports found in the logs. The Pentagon is not ruling out the possibility of finding credible reports of Qur'an desecration. But so far, said Di Rita, it has not found any.
Posted by: Fred || 05/23/2005 09:28 || Comments || Link || E-Mail|| [789 views] Top|| File under:
International-UN-NGOs
ICRC Official likens Gitmo guards to SS.
...According to a Defense Department source citing internal Pentagon documents, the ICRC team leader told U.S. authorities at Camp Bucca: "You people are no better than and no different than the Nazi concentration camp guards." She was upset about not being granted immediate access shortly after a prison riot, when U.S. commanders may have been thinking of her own safety, among other considerations.

A second, senior Defense Department source we asked about the episode confirmed that the quote above is accurate. And a third, very well-placed American source we contacted separately told us that some kind of reference was made by the Red Cross representative "to either Nazis or the Third Reich"--which understandably offended the American soldiers present.



snip



Which brings us back to the "Nazi" reference by that ICRC official at Camp Bucca. We wouldn't normally report the remarks, however offensive, of a single official. But after we started asking about the incident, we began to hear from other sources that someone was attempting damage control by alerting the ICRC's friends in the media and State Department about what we might report. One media proponent of the "torture" allegation against the U.S. warned on the Internet that we were out to smear the ICRC (which, we should add, is not the same as the American Red Cross).

No. We are trying to understand how a representative of an organization pledged to neutrality and the honest investigation of detainee practices could compare American soldiers to the Nazi SS. And considering the timing and content of several ICRC confidentiality breaches concerning the U.S. war on terror, it's fair to ask if similar views aren't held by a substantial number in the organization.

The world needs a truly neutral humanitarian body of the sort the ICRC is supposed to be. But the Camp Bucca incident--in addition to the leaked Gitmo and Abu Ghraib reports--is evidence it isn't currently up to the task.
Posted by: Mrs. Davis || 05/23/2005 08:52 || Comments || Link || E-Mail|| [239 views] Top|| File under:
Southeast Asia
Students say ustazes gave firearms training
Bangkok Post - Students at a private Islamic school in Pattani that was recently raided by soldiers confessed that Islamic teachers, or ustazes, had provided weapons training and also taught them how to make explosives.

cuz there ain't nothing more islamic than blowing stuff up

However, all four students, who were held in military custody following last week's raid on Jihad Witthaya school in Pattaya, denied any involvement. ``Some students confessed that ustazes served as weapons instructers. They taught students how to fire guns and make bombs. But the four students insisted they were not involved, saying they only knew about those activities,'' said Col Chatuporn Kalampasut, commander of the 22nd Task Force.

"No, no, we didn't have anything to do with them. We was, er, down at the malt shop."

On May 19, troops from the 22nd Task Force raided Jihad Witthaya school at Ban Taloh Kapo village in Pattani's Yaring district. During searches of 15 students' living quarters, the task force found several CDs showing al-Qaeda terrorist-style weapons training and documents inciting people to fight for an independent state. The documents were written in Arabic, with the cover of the documents showing pictures of the Krue Se mosque and the two-century-old Phya Tani cannon.
They also found a weapons training site behind the school with empty cans that had been used as targets. Bullet holes were found in coconut trees in the area. The school's owner, Dulloh Waemano, 55, fled before the raid.

"Curly toed sandles, don't fail me now!"

The four students held in a military custody for interrogation were identified as Arduenan Jae-arsae, Wae-arfit Kaetong, Suelan Damae and Abdulloh Kajae.
Sources said the students told the military that ustazes had told them to prepare for a major attack. But the students said they did not know the location of the attack or when it would take place.
Translations of some of the Arabic-written documents detailed al-Qaeda-style weapons training and bomb-making. ``There has been no evidence about a link between al-Qaeda terrorists and this school and its students. [But] the school has used al-Qaeda-style weapons training as guidelines in its training,'' said Col Chatuporn.

Hello! Clue Alert! Anyone?


Meanwhile, vandals went on the rampage in several districts of Yala province yesterday, burning national flags and attacking public and private property. In Muang district alone, at least 18 spots were vandalised or defaced. Some were painted with the message ``Independence for Pattani''. Around 6.30am, a road-side shelter in tambon Lidol was slightly damaged in an arson attack. Half an hour later, villagers spotted a suspicious-looking package at an empty gas station in tambon Tha Sap.
Security forces, using a M-16 rifle, fired 20 rounds at the box which gave off white smoke. A high-pressure water gun was directed at the package to blow it apart. It was found to contain a gas cylinder and a clock but no traces of gunpowder. National flags were set alight and the remains found at the entrance to Ban Krong Pinang school. A bridge was spraypainted with the message ``We want our land back''.
In Narathiwat's Rangae district, a former soldier was shot and killed when answering the door to his house yesterday morning. Asira Ahwae, his wife, said that two men had shouted for her husband, Supachai Honsaengdee. He was shot as he opened the door.
Posted by: Steve || 05/23/2005 14:10 || Comments || Link || E-Mail|| [241 views] Top|| File under:
Indonesian Muslims say those who desecrate Quran should be killed
JAKARTA: Hardline Indonesian Muslims at a rally by thousands on Sunday vowed to wage war against America and said those who desecrate the Quran should be killed. "Destroy America and its allies! Kill those who desecrate Islam!" Muhammad Iqbal alias Abu Jibril, from the Indonesian Mujahedin Council (MMI), exhorted thousands of protestors through a public address system outside the US embassy. Muslims around the world have demonstrated in recent days against alleged abuse of the Muslim holy book at the US detention facility in Guantanamo Bay, Cuba.

This article starring:
ABU JIBRIL
Indonesian Mujahedin Council
MUHAMAD IQBAL
Indonesian Mujahedin Council
Posted by: Fred || 05/23/2005 00:00 || Comments || Link || E-Mail|| [230 views] Top|| File under:
Syria-Lebanon-Iran
N-Talks Will Be Last Chance for Deal With EU, Iran Says
A senior Iranian official said yesterday that crisis talks this week with Britain, France and Germany are likely to be the last chance for the two sides to reach a deal on the Islamic republic's nuclear program. Speaking in Brussels, British Foreign Secretary Jack Straw acknowledged the talks were set to be "tough" but nevertheless said he was optimistic.

"Nothing special would happen" if the talks failed, national security official Ali Agha Mohammadi told the student news agency ISNA, adding that Iran would simply continue the "natural process" of pressing on with controversial nuclear fuel work. "We would reach the conclusion that we haven't got along with them," said the spokesman for Iran's Supreme National Security Council.

Iran may view this as being "nothing special", but a breakdown in the talks and a resumption of nuclear fuel work — the focus of suspicions that Iran is seeking to develop the atomic bomb — could see the country referred to the UN Security Council. Emergency talks between Iranian nuclear negotiator Hassan Rohani and the three European foreign ministers — Straw of Britain, Michel Barnier of France and Joschka Fischer of Germany — are due to take place in Geneva tomorrow, the day after an "experts" level meeting in Brussels.
Posted by: Fred || 05/23/2005 20:47 || Comments || Link || E-Mail|| [365 views] Top|| File under:
Bush Country - The Middle East embraces democracy
Wow. Just wow.
(Severely EFL.)

"George W. Bush has unleashed a tsunami on this region," a shrewd Kuwaiti merchant who knows the way of his world said to me. The man had no patience with the standard refrain that Arab reform had to come from within, that a foreign power cannot alter the age-old ways of the Arabs. "Everything here--the borders of these states, the oil explorations that remade the life of this world, the political outcomes that favored the elites now in the saddle--came from the outside. This moment of possibility for the Arabs is no exception." A Jordanian of deep political experience at the highest reaches of Arab political life had no doubt as to why history suddenly broke in Lebanon, and could conceivably change in Syria itself before long.



*snip*



To venture into the Arab world, as I did recently over four weeks in Qatar, Kuwait, Jordan and Iraq, is to travel into Bush Country. I was to encounter people from practically all Arab lands, to listen in on a great debate about the possibility of freedom and liberty. I met Lebanese giddy with the Cedar Revolution that liberated their country from the Syrian prison that had seemed an unalterable curse. They were under no illusions about the change that had come their way. They knew that this new history was the gift of an American president who had put the Syrian rulers on notice. The speed with which Syria quit Lebanon was astonishing, a race to the border to forestall an American strike that the regime could not discount. I met Syrians in the know who admitted that the fear of American power, and the example of American forces flushing Saddam Hussein out of his spider hole, now drive Syrian policy. They hang on George Bush's words in Damascus, I was told: the rulers wondering if Iraq was a crystal ball in which they could glimpse their future.



*snip*



As I made my way on this Arab journey, I picked up a meditation that Massimo d'Azeglio, a Piedmontese aristocrat who embraced that "springtime" in Europe, offered about his time, which speaks so directly to this Arab time: "The gift of liberty is like that of a horse, handsome, strong, and high-spirited. In some it arouses a wish to ride; in many others, on the contrary, it increases the desire to walk." It would be fair to say that there are many Arabs today keen to walk--frightened as they are by the prospect of the Islamists coming to power and curtailing personal liberties, snuffing out freedoms gained at such great effort and pain. But more Arabs, I hazard to guess, now have the wish to ride. It is a powerful temptation that George W. Bush has brought to their doorstep.

From your pen to [insert diety of your choice]'s eyes and heart, Mr. Ajami.

Read the whole thing at the link.
Posted by: Barbara Skolaut || 05/23/2005 11:41 || Comments || Link || E-Mail|| [269 views] Top|| File under:
Report: Ruling Syrian party to make change
A London-based Arabic daily reported Monday Syria's ruling Baath Party leaders are expected to introduce major changes when they meet next month. The London-based al-Hayat, distributed in most Arab capitals, said from a report in Damascus Syria's regional Baath Party conference was set to bring "big changes in its leadership" that would strip a large number of the "old guard" from their positions.

Sniff, sniff, I smell a purge

The Saudi-financed paper said next month's conference of Syria's ruling party was expected to witness "candid discussions" on Syria's foreign policy, especially regarding Iraq and Lebanon. It added party members would review the country's domestic, foreign, economic and structural political reports "that will end with recommendations expected to leave a large effect on political life in the next few years." The paper said these recommendations will be adopted only if the Baath remains the ruling party and the National Progressive Front remains the political coalition for registered parties.
Posted by: Steve || 05/23/2005 11:12:36 AM || Comments || Link || E-Mail|| [235 views] Top|| File under:
Leaders of Palestinian factions in Syria hold talks on truce
Leaders of major Damascus-based Palestinian factions held a rare public meeting to follow up on a truce with Israel reached earlier this year and on the situation in the occupied Palestinian territories. The meeting came as Prime Minister

Ariel Sharon

reaffirmed his demand that Palestinian President Mahmoud Abbas rein in militants before peacemaking can resume.

In Damascus, Hamas political leader Khaled Mashaal - making his first public appearance in the Syrian capital since the government closed down offices of Palestinian groups in 2003 - said that the leaders discussed ways of boosting Palestinian national unity. During the three-hour "consultative" meeting, the leaders also followed up on the March "Cairo Declaration," in which Palestinian factions committed themselves to a period of pacification with Israel, Mashaal said. Sharon and Abbas declared an end to violence at a February 8 summit in Sharm el-Sheikh, Egypt. In March, Hamas and other Palestinian groups agreed to a temporary and conditional cease-fire during a meeting in Cairo with Abbas. On Saturday, Hamas threatened to walk away from the truce because of a dispute with Fatah over municipal elections in the Gaza Strip. In a sign of concern about the situation, Egyptian officials, who helped broker the "cooling-down" period, are due in Gaza on Monday for talks with Palestinian factions to shore up the truce.

Nayef Hawatmeh, leader of the Democratic Front for the Liberation of Palestine, said the Damascus talks came in the context of "discussing solutions for rebuilding national Palestinian unity as agreed on in Cairo" in March. The meeting was attended by Islamic Jihad leader Ramadan Shallah and Ahmad Jibril, leader of Popular Front for the Liberation of Palestine-General Command, Farouk al-Kaddoumi, head of Fatah and Khaled al-Fahhoum, the former head of the National Palestinian Council, who hosted the meeting. Jibril said the meeting was meant to "rearrange" inter-Palestinian relations and said another meeting will be held in 10 days to discuss disputes among the various factions. In light of the upsurge in Israeli-Palestinian fighting in Gaza, Sharon reiterated that he would not tolerate attacks by the likes of Hamas during the pullout, saying he expected Abbas to bring militants to heel.

This article starring:
AHMED JIBRIL
Popular Front for the Liberation of Palestine-General Command
FARUK AL KADUMI
Fatah
KHALED AL FAHUM
National Palestinian Council
KHALED MASHAAL
Hamas
NAIEF HAWATMEH
Democratic Front for the Liberation of Palestine
RAMADAN SHALLAH
Islamic Jihad
National Palestinian Council
Posted by: Fred || 05/23/2005 00:00 || Comments || Link || E-Mail|| [246 views] Top|| File under:
Jumblatt calls for armed Palestinian brigade
President of the Democratic Gathering and Chouf MP Walid Jumblatt said the creation of an armed Palestinian brigade attached to the Lebanese Army Command would resolve the issue of the refugee camps' disarmament. Jumblatt also reiterated his support for the implementation of the Taif Accord in order to establish a modern nation that fulfills the interests of the majority of its citizens. He further said the international probe into the assassination of former Prime Minister Rafik Hariri should not include other internal issues.

During an interview with the Abu Dhabi television channel Saturday, Jumblatt said the upcoming parliamentary elections do not meet the expectations of the Lebanese but represent the country's transitional period. "We are witnessing a transitional period in the wake of the assassination of (former Prime Minister) Rafik Hariri," he said. Jumblatt also denied the existence of American or French interference in the country's elections and said he had forged alliances with his former enemies in order to establish true accord.

Jumblatt proposed the formation of a Palestinian brigade attached to the Lebanese Army as a solution to the dispute over the disarmament of Lebanon's 12 Palestinian refugee camps. This brigade, which would act much like the armed Palestinian brigades in Jordan and Syria, would disarm the camps under orders from Lebanese Army command. Jumblatt also believes the Palestinian brigade might lead to a solution to the raging controversy over Hizbullah's weapons. He said: "I think the creation of an armed Palestinian brigade attached to the Lebanese Army would represent the best solution for the Palestinians' arms in the refugee camps."
Posted by: Fred || 05/23/2005 00:00 || Comments || Link || E-Mail|| [219 views] Top|| File under:
Michel Aoun says will run for Lebanon's parliamentary polls
BEIRUT: Anti-Syrian Christian opposition leader Michel Aoun said on Sunday he would run in Lebanon's parliamentary election despite difficulties in forging an electoral alliance with Muslim opposition leaders. The fiery retired general said talks on linking up with Druze leader Walid Jumblatt and Saad al-Hariri, a Sunni Muslim, had produced no agreement on a joint ticket for the polls.

He said time was running out for a deal between the three men, the most prominent figures in the disparate opposition that helped end Syria's 29-year military presence in Lebanon. The Feb 14 assassination of Hariri's father, former Prime Minister Rafik al-Hariri, triggered a wave of peaceful street protests in Lebanon and intense international pressure that forced Damascus to withdraw its forces last month.
Posted by: Fred || 05/23/2005 00:00 || Comments || Link || E-Mail|| [233 views] Top|| File under:
Israel-Palestine
Israel's immigration idiocy
Behind the increasing number of Israeli Arabs:


This past Sunday the government approved a change in immigration regulations governing the conferral of Israeli citizenship on Palestinians from Judea, Samaria and Gaza. From 1993-2003, some 130,000 Palestinians received Israeli citizenship by marrying Israeli Arab citizens. In 2003, after a number of these new citizens were actively involved in terrorism against Israel, the Knesset approved the government's temporary ban on all "family reunification."

Under the new regulation adopted on Sunday, Palestinian men over the age of 35 and Palestinian women over the age of 25 who marry Israeli citizens can again apply for Israeli citizenship and receive residency rights in Israel.

In so acting, the government paid no attention to the views of respected leftist Zionist legal scholars Profs. Amnon Rubinstein and Ruth Gavison. In an interview with Haaretz Rubinstein argues, "no country allows into its territory people who have attachments to the side that is fighting against the country during an armed confrontation." Rubinstein recommends that in any permanent immigration law, Israel should restrict the entry of nationals from enemy states into Israel.
Continued on Page 49
Posted by: Zhang Fei || 05/23/2005 15:36 || Comments || Link || E-Mail|| [412 views] Top|| File under:
Terror Networks & Islam
New Robert Spencer Book Up At Amazon
Moderators: Please delete if you think this advert for Robert Spencer's new book is inappropriate.



The Politically Incorrect Guide to Islam (and the Crusades) (Regnery Publishing) by Jihad Watch director Robert Spencer is now available for pre-ordering at Amazon.com.

Amazon has it listed as coming out on September 25, but I am told that it will actually be available on August 8. At least as things stand now. The cover says:
You think you know about Islam and the Crusades. But did you know:
• The Crusades were defensive conflicts
• Muslim persecution of Christians has continued for 13 centuries -- and still goes on
• Islam teaches that Muslim must wage war to impose Islamic law on non-Muslim states
• American Muslim groups are engaged in a huge cover-up of Islamic doctrine and history
• Today's jihad terrorists have the same motives and goals as the foes of the Crusaders
• Muslims are killing non-Muslims for their beliefs -- in Western countries, today

What's with the little pig at the top? Politically Incorrect Guide. Get it? This book is the second in a projected large series of Politically Incorrect Guides, of which the pig is the mascot.
Posted by: ed || 05/23/2005 15:27 || Comments || Link || E-Mail|| [246 views] Top|| File under:
Afghanistan/South Asia
Armed forces may bag contract to man Iran-India gas pipeline
NEW DELHI — Pakistani armed forces may be given a contract for the security of the 760-km stretch of the Iran-India gas pipeline transiting through Pakistan for an annual fee of $100 million.

Wouldn't that normally be their job?

The fee would be in addition to the transit fee Islamabad would earn for allowing the $4.16 billion pipeline to pass through its territory. At the meeting of the Task Force on Iran-Pakistan-India gas pipeline in Teheran on May 2-4, the Iranian side proposed that "the entire security of the pipeline be handed over to the Pakistan armed forces for a fee of $100 million per year," a senior government official said.

Hummm, trying to rent the entire Pak Army, are we?

Indian Petroleum Minister Mani Shankar Aiyar is likely to take up the transit issues like route of the pipeline, transit fee and security of the line when he visits Islamabad next month.
Posted by: Steve || 05/23/2005 11:29:22 AM || Comments || Link || E-Mail|| [239 views] Top|| File under:
Israel-Palestine
Plugging the Israeli Leak to China
The U.S. is cutting off financial and technical assistance for an increasing number of weapons development projects done in cooperation with Israeli companies. These include the F-35 aircraft, the Arrow 2 anti-ballistic missile and the Tactical High Energy Laser project. The United States is not happy with the degree to which Israel is selling American military technology to China. Israel has received hundreds of billions of dollars in military aid from the United States over the years, and a lot of that was in the form of military technology that Israel was allowed to use as a basis for developing additional weapons and equipment. But Israel had to agree to safeguard the underlying American technology secrets. Israel has not been doing this with China, which is notorious for stealing technology any way it can. Israel and China say that U.S. tech is not being shipped to China. American intelligence agencies and the Pentagon say the Israelis and Chinese are lying. The Israelis admit they need the sales to China, because in a post-Cold War world, there aren't as many customers for military technology as there used to be. Jobs, and votes for Israeli politicians, are more important than the possibility of American troops getting killed by Chinese weapons using stolen (via Israel) American technology.


Apropos comments on Pollard elsewhere on RB today
Posted by: Spot || 05/23/2005 09:36 || Comments || Link || E-Mail|| [245 views] Top|| File under:
Terror Networks & Islam
"Mohammed's Believe It or Else!", kewl comics book about old Mo'
Well, yesterday there was a post on "Prophet of Doom", so I don't have to be ashamed to post about a comics book, do I?

This is a very un-PC rendition of the various superstitions and plain stupidities in the life of the Prophet(Tm), as reported by the Master Religion itself.
I've known this through the belgian http://www.coranix.com/ site, in a french translation. Available online or as a downloadable .pdf, and apparently as a real-life item for Us customers (?).

Note that the site owner had to relocate, after some pious, devout, peace-loving muslims (is there any other sort?) made a few threats and complained to the hoster.
Posted by: Speans Sholuting4597 || 05/23/2005 08:49 || Comments || Link || E-Mail|| [222 views] Top|| File under:
Iraq-Jordan
Measuring Progress in the War on Terror
May 23, 2005: Keeping track of who is winning in the war on terror is complicated by the other "wars" that have become entangled with the conflict against Islamic terrorism. Party politics in the United States, and ideological, commercial and cultural differences with Europe and other parts of the world have made difficult to agree on what is victory, and what is defeat.

There is a lot of disagreement over Iraq. Taking the war to Iraq was a decisive move, in that it brought the war on terror to the terrorist homeland (the Persian Gulf in particular, and the Middle East in general.) Al Qaeda was forced to declare Iraq a major battleground, and eager terrorists have flocked to Iraq. There, the terrorists have made themselves thoroughly unpopular with most Iraqis, and an increasing number of Moslems outside Iraq. But much of world opinion has decided (for a cluster of ideological, commercial and cultural reasons) that the war in Iraq is illegal and wrong. The United States is pretty much ignoring world opinion, and a lot of Americans who share that opinion (largely liberals and Democrats). Because the left in the United States has decided that the American government has no plan and is without a clue, you cannot even discuss war on terror strategy without getting put down straight away. But there is a strategy, and it is working.

Taking the war to the Islamic heartland wasn't easy. Most of the world was unwilling to offend Saudi Arabia, the world's largest oil producer, with accusations that Arabia was the source of most of the increasingly lethal Islamic terrorism. But Iraq provided a better target, because the Baath Party in Iraq had made itself a pariah state because of unprovoked attacks on neighbors Iran and Kuwait. Everyone believed that Iraq had biological and chemical weapons, and was trying to get nukes. While many now deny this was the case, anyone can check the news stories before 2003 to see the near unanimous agreement that Iraq was not in compliance with UN demands to come clean about its "weapons of mass destruction."

Iraq brought Islamic terrorism to the Islamic heartland, and the locals don't like it. Before 2003, Islamic terrorism was popular in this part of the world. Expatriates in Saudi Arabia were unnerved by how many Saudis seemed happy and pleased about the September 11, 2001 attacks. Many Moslems had convinced themselves that their problems with local tyrants and poor economic performance were caused by external forces. This, "it's not my fault" attitude has been a problem for centuries. A serious problem as can be seen by the lack of economic progress, despite trillions of dollars in oil sales and decades of development efforts. Even the Turks, who ruled the Middle East for centuries, despaired of ever curing the Arabs of their delusions, and self-destructive habits.

That attitude was slowly changing before the September 11, 2001, Afghanistan and the invasion of Iraq. But once Islamic terrorists began killing Iraqis and Saudis on a large scale, the "maybe it's our problem and we should fix it" school of thought became a lot more popular. Unfortunately, because most mass media have a vested interest in disaster and defeat, this aspect of the war on terror is little discussed. Good news is not welcome.

No matter, the war goes on, and increasingly it's being fought, and run, by SOCOM (the U.S. Special Operations Command.) This organization has more experts in the language and cultures of Islamic countries than the rest of the United States government combined. This irritates the State Department, and a lot of other organizations both foreign and domestic. But that's not considered a major problem by SOCOM.

SOCOM has learned a lot about what works, and to what degree, in Iraq, Afghanistan and dozens of other countries where it is operating. One major finding is that it will be easier to stop, or greatly diminish, Islamic terrorism, than it will be to fix the social and economic problems in Moslem nations. The biggest weakness of Islamic terrorists is their intolerance. Islamic terrorists will freely kill fellow Moslems, and not just those who are, or appear to be, "collaborating" with the enemy. Islamic terrorists had tried to avoid this sort of thing, as they realize their source of money and new recruits comes mainly from Moslem nations. But the Islamic radical movement is on a Mission from God, and there is a competition to see who is the more terrible terrorist. Killing Moslems is not considered a problem to many of the Islamic terrorists. Thus, as Islamic nations get a dose of Islamic terrorism, attitudes shift. The result is a larger proportion of the terrorist recruits and money support are now coming from Islamic communities in Europe, where local laws and customs make it easy for transplanted Moslem communities to survive, safe from the effects of Islamic terrorism. It's easier for a Moslem to support Islamic terrorism as a spectator, rather than as a victim.

Nearly all Islamic nations are willing to fight Islamic terrorists, although most are less eager to work on the underlying problems (mostly political and economic) that created Islamic radicalism in the first place. But the United States has managed to get everyone, especially the worldwide mass media, to agree that democracy and clean government in Moslem countries is a good thing. This in itself is a major victory. But reversing thousands of years of bad habits (especially tolerance for despotism and corruption) won't happen quickly. However, because of the growing availability of international media, most Moslems are at least aware that there are better ways to run a country, and an economy. This provides an opening for reform.

SOCOM, and other elements of the Department of Defense, have developed some detailed methods for measuring progress in the war on terror. Unfortunately, these metrics are too complex for snappy headlines, and too dependent on sensitive sources for wide distribution. But even without access to all that, you can see the strategy, and the progress. As was said, early and often after September 11, 2001, it's going to be a long war.
Posted by: Steve || 05/23/2005 8:38:27 AM || Comments || Link || E-Mail|| [236 views] Top|| File under:
Israel-Palestine
Prisoners in PA jails on hunger strike
Fourteen Palestinian prisoners held by the Palestinian Authority in Jericho went on a hunger strike for a third day Monday to press for their release. A statement by the militant Islamic Jihad group said the prisoners, who were detained for their ties with groups advocating armed resistance against Israel, were being held in non-humanitarian conditions.

At the same time the group is calling for the release of all its members from Israeli prisons, the Palestinian Authority continued to detain its "heroic" fighters in the Jericho prison, ignoring agreements reached in Cairo with all factions of the resistance movement, the statement said. The group said it held the PA responsible for the safety and health of the prisoners, who are reportedly being held under extremely bad conditions. "We call for the immediate release of the prisoners who are observing a hunger strike to protest their imprisonment," the statement said.

I know that nano-violin is around here somewhere.
Posted by: Steve || 05/23/2005 8:08:30 AM || Comments || Link || E-Mail|| [246 views] Top|| File under:
Iraq-Jordan
Romanian troops to stay after hostages freed
RELATIVES today said their prayers had been answered after the release of three Romanian journalists in Iraq, while their Government denied paying any ransom or agreeing to pull out troops. The journalists and their guide were set free after a two-month hostage ordeal, the Romanian Government said overnight.President Traian Basescu said Romania hade made neither foreign policy concessions nor paid a ransom to secure their freedom and that a plane had been sent to bring them home. "I assure you that Romania negotiated neither its present and future foreign policy, nor paid a ransom," he said.

Outstanding, President Basescu.

The Romanians, a woman and two men, were abducted on March 28 in a suburb of Baghdad, along with their guide, a businessman with both Iraqi and US citizenship. Their kidnappers, a group calling itself the Muadh Ibn Jabal Brigade, had at one point threatened to kill them if Romania refused to announce the withdrawal of its 860 troops from Iraq by April 27. The release was greeted with joy in Bucharest where the hostages' families, backed by Opposition parties, had desperately pleaded with the Government to heed the kidnappers' ultimatum. Mr Basescu had stood his ground on the Iraq troop presence during the crisis, with Foreign Minister Razvan Ungureanu pointing earlier in May to Romania's commitments under a UN Security Council resolution. Speaking before the release was announced, Defence Minister Teodor Atanasiu said it was "unlikely" that Romania would withdraw its troops from Iraq this year. "Romania is involved in different missions in Iraq, including training the Iraqi army, which is not yet ready to replace coalition troops," he was quoted as saying by Mediafax. "That is why a withdrawal during the course of the year is unlikely." Romania also has 500 soldiers deployed in Afghanistan as part of the US-led operation Enduring Freedom to flush out Islamic extremists.In late April, as the clock ticked down on the execution ultimatum, hundreds of Romanians had demonstrated in central Bucharest, urging the Government to withdraw its forces.
Posted by: Seafarious || 05/23/2005 00:00 || Comments || Link || E-Mail|| [241 views] Top|| File under:
Afghanistan/South Asia
JUP wants Durrani and Fazl to attend NSC
A meeting of the provincial Majlis-e-Shoora and executive committee of the Jamiat Ulema-e-Pakistan-Noorani (JUP-Noorani) on Sunday asked the Muttahida Majlis-e-Amal (MMA) Supreme Council to allow Opposition Leader in the National Assembly Maulana Fazlur Rehman and NWFP Chief Minister Akram Khan Durrani to attend National Security Council (NSC) meetings in the greater interest of the NWFP. Owais Ahmad Qadri, JUP-Noorani provincial ameer, told reporters after the meeting that his party had suggested the Supreme Council let Fazl and Durrani participate in NSC meetings for the sake of the province. He said their participation would improve and strengthen relations between the central and provincial government.

The provincial chapters of the Jamiat Ulema-e-Islam-Fazl (JUI-F), Jamiat Ahle Hadith and Millat-e-Islamia Pakistan, component parties of the MMA, had already asked the Supreme Council to allow their participation in the NSC. MMA leader Hafiz Hussain Ahmad had said a few days ago that Durrani had threatened to resign from the chief minister's office if he were not allowed to participate in the NSC. However, Durrani denied making such a statement the next day. JUP-Noorani, also an MMA component, passed resolutions against the desecration of the Quran at Guantanamo Bay and the disgracing of Muslim prisoners at US detention centres in Iraq and Afghanistan.

This article starring:
AKRAM KHAN DURRANI
Muttahida Majlis-e-Amal
FAZLUR REHMAN
Muttahida Majlis-e-Amal
HAFIZ HUSEIN AHMED
Muttahida Majlis-e-Amal
OWAIS AHMED QADRI
Jamiat Ulema-e-Pakistan-Noorani
Jamiat Ulema-e-Pakistan-Noorani
Muttahida Majlis-e-Amal
Posted by: Fred || 05/23/2005 00:00 || Comments || Link || E-Mail|| [247 views] Top|| File under:
Women barred from local polls in Diamer
A growing nexus of local tribesmen and religious extremists have disallowed women from filing their nomination papers for the 33 percent seats reserved for them in the local bodies (LB) elections in Diamer district of the Northern Areas, sources said on Sunday. The by-elections on the seats reserved for women are scheduled to be held today (Monday). However, official sources said that women were not allowed to file their nomination papers before the deadline as local tribesmen opposed their participation in the local bodies. The officials quoted local tribesmen as saying that "it is against our traditions and tribal norms to allow our women sit alongside male counterparts in the male-dominated councils and participate in public gatherings".

Sources said in some districts including Skardu, Gilgit, Ghizer and Gangche, the seats reserved for women were already filled, but by-elections were being held for some vacant seats in union councils, municipal committees and district councils.
Posted by: Fred || 05/23/2005 00:00 || Comments || Link || E-Mail|| [231 views] Top|| File under:
Girl dies making homemade bomb
LAHORE: A 14-year-old girl died on Sunday when a homemade bomb exploded at her house in the Lower Mall area. Police said Mehrunnisa, daughter of labourer Muhammad Ashique, packed explosives in a glass bottle and set it off. Flying shards of broken glass from the explosion cut her face and throat. The body was handed over to the family without an autopsy.
Posted by: Fred || 05/23/2005 00:00 || Comments || Link || E-Mail|| [230 views] Top|| File under:
Iraq-Jordan
Top Saddam Official Released
Iraqi authorities have released a top official in Saddam Hussein's former regime because he is apparently terminally ill.
Ghazi Hammud Al-Obeidi, former regional chairman in the southern Iraqi city of Kut for the former ruling Baath party, was the first to be released among detained former regime members who were on the list of 55 most wanted Iraqis. "Ghazi Obeidi is suffering from cancer and according to my information he has been released for health reasons," Justice Minister Abdel Hussein Shandal told The Associated Press. "Only for health reasons." Shandal did not elaborate but Obeidi's lawyer, Badee Izzat Aref, said he was released April 28 because he was suffering from what appears to be terminal stomach cancer.
Aref said that he met Obeidi, 65, recently and described his condition as "very bad" and added that he was in a wheel chair. He also appealed for the release of Huda Salih Mahdi Ammash, known as "Mrs. Anthrax," because she was suffering from breast cancer. Ammash was one of the two other people featured in pictures published Saturday by the British tabloid The Sun, along with photos showing an imprisoned Saddam, including one where he is clad only in his underwear.
Posted by: Fred || 05/23/2005 00:00 || Comments || Link || E-Mail|| [234 views] Top|| File under:
Home Front: Tech
Rogue luggage raises terror fears
Just a snip:


The Department of Transport, which regulates the industry, said the major reason for bags and their owners being separated is because of the industry's efforts to keep connection times at airports to a minimum. A spokesman added: "Since Lockerbie, an airline must know the status of each bag it carries, whether accompanied or unaccompanied. Unaccompanied bags go through additional screening and we don't believe they present an additional security risk."

But Dr Jim Swire, the Lockerbie campaigner who lost his daughter Flora in the bombing, said: "I'm afraid I see the same complacency that was evident in the 1980s. Every time an unaccompanied bag travels on an airline, it illustrates that the international standard is a smokescreen to reassure the public and underlines the fact that airlines put profits before safety and that governments allow them to do that."
Posted by: Seafarious || 05/23/2005 00:00 || Comments || Link || E-Mail|| [238 views] Top|| File under:
Home Front: Culture Wars
US tour beckons for Galloway
HIS bristling, chest-out performance at the usually soporific US Senate last week gave Americans their first taste of political debate, Dundee-style.
Now, it appears, the United States wants more of the indefatigable 'Gorgeous' George Galloway. The maverick Respect MP is being offered a potentially lucrative lecture circuit deal in the US following his appearance before the Senate's permanent select subcommittee on investigations. Galloway's compelling and memorable rebuttal of accusations that he profited from the Iraq Oil-for-Food programme led to him being contacted immediately afterwards by American promoters. They believe Galloway's bombastic rhetoric could electrify campuses across the country.

While the details have not yet been finalised, the deal could see Galloway making appearances at America's Ivy League universities, including Harvard, Princeton and Yale. Galloway could expect to command a fee of around £5,000 per lecture on current rates, to add to the £140,000 he already earns through his MP's salary and as a newspaper columnist. A spokesman for Galloway confirmed: "He is being asked to do a lecture tour in the States which will be done pretty quickly. We were called by a promoter in the USA. If it happens, he will do a series of paid-for lectures, but he will also do some free ones as well."

The deal is just one spin-off from the former Glasgow Kelvin MP's performance last week, which brought him to the attention of the world for the first time, provoking admiration and horror in equal measure. Galloway's Westminster office was deluged with nearly 3,000 e-mails within 24 hours of his appearance before the committee. He received requests for contributions from media outlets across the world, including Bulgaria, Italy and New Zealand. In the US, his performance at the usually sedate Senate hearing drew gasps and giggles of astonishment. The episode has now considerably raised Galloway's profile, especially in the USA, greatly increasingly his earning power. One media commentator in Washington last week commented: "It was the best tongue-lashing since US Army counsel Joseph Welch excoriated Senator Joseph McCarthy over his witch hunt directed at one of Welch's law firm associates who had been a member of the Lawyer's Guild: 'You've done enough. Have you no sense of decency, sir, at long last? Have you left no sense of decency?'"
Continued on Page 49
Posted by: Seafarious || 05/23/2005 00:00 || Comments || Link || E-Mail|| [457 views] Top|| File under:
Afghanistan/South Asia
Secret UK troops plan for Afghan crisis
Oooo....secret troops! Or a secret plan! Whatever! It's a secret....
Yeah. So don't tell nobody!
DEFENCE chiefs are planning to rush thousands of British troops to Afghanistan in a bid to stop the country sliding towards civil war, Scotland on Sunday can reveal. Ministers have been warned they face a "complete strategic failure" of the effort to rebuild Afghanistan and that 5,500 extra troops will be needed within months if the situation continues to deteriorate. An explosive cocktail of feuding tribal warlords, insurgents, the remnants of the Taliban, and under-performing Afghan institutions has left the fledgling democracy on the verge of disintegration, according to analysts and senior officers.

The looming crisis in Afghanistan is a serious setback for the US-led 'War on Terror' and its bid to promote western democratic values around the world. Defence analysts say UK forces are already so over-stretched that any operation to restore order in Afghanistan can only succeed if substantial numbers of troops are redeployed from Iraq, itself in the grip of insurgency. The UK contribution to the Nato-led International Security Assistance Force (ISAF) in Afghanistan presently stands at fewer than 500, compared with the contribution of 8,000 troops to the Coalition presence in Iraq.

Planners at the UK military's Northolt headquarters have drawn up emergency proposals to send up to 5,500 troops to Afghanistan to help avert a descent into more widespread bloodshed. As well as increasing the British presence in Afghanistan 10-fold, it would require additional funding of almost £500m. MoD sources confirmed last night that the secret plans have been firmed up in response to persistent concerns that the notorious rebel commander Gulbadeen Hikmatyar has teamed up with Taliban fighters in the south. An MoD source told Scotland on Sunday: "We are going into an area where there's a civil war going on. It's dangerous and it's somewhere new. People within the MoD are now saying we will have to deal with this and go into the south of the country. What they are saying is, don't do it piecemeal. We will have to do it properly." Senior army and navy officers, along with officials from the Treasury, were in the region last week to survey the options.
Continued on Page 49
Posted by: Seafarious || 05/23/2005 00:00 || Comments || Link || E-Mail|| [241 views] Top|| File under:
Who's in the News
81
[untagged]
Bookmark
E-Mail Me
The Classics
The O Club
Rantburg Store
The Bloids
The Never-ending Story
Thugburg
Gulf War I
The Way We Were
Bio
Merry-Go-Blog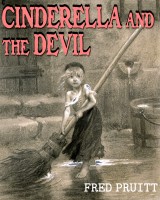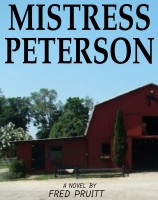 On Sale now!


A multi-volume chronology and reference guide set detailing three years of the Mexican Drug War between 2010 and 2012.

Rantburg.com and borderlandbeat.com correspondent and author Chris Covert presents his first non-fiction work detailing the drug and gang related violence in Mexico.

Chris gives us Mexican press dispatches of drug and gang war violence over three years, presented in a multi volume set intended to chronicle the death, violence and mayhem which has dominated Mexico for six years.
Click here for more information


Meet the Mods
In no particular order...


Steve White
Seafarious
Pappy
lotp
Scooter McGruder
john frum
tu3031
badanov
sherry
ryuge
GolfBravoUSMC
Bright Pebbles
trailing wife
Gloria
Fred
Besoeker
Glenmore
Frank G
3dc
Skidmark
Alaska Paul



Better than the average link...



Rantburg was assembled from recycled algorithms in the United States of America. No trees were destroyed in the production of this weblog. We did hurt some, though. Sorry.
18.213.192.104