-Lurid Crime Tales-
Fort Bliss woman soldier assaulted at Afghan refugee camp
This is the second tale of Afghan refugees behaving badly in as many days. See yesterday's story here.

[KVIA ABC affiliate] The FBI is investigating the assault of a female Fort Bliss soldier by several male Afghan refugees at the Army's Doña Ana Complex camp where thousands are currently being housed, officials told ABC-7 on Friday.

"We can confirm a female service member supporting Operation Allies Welcome reported being assaulted on Sept. 19 by a small group of male evacuees at the Doña Ana Complex in New Mexico," said Lt. Col. Allie Payne, director of Public Affairs for Fort Bliss and the 1st Armored Division.

She said the assaulted soldier had received medical care and counseling. In the wake of the attack, Payne said additional security measures - including improved lightning - were being implemented at the Doña Ana Complex.

But sources with knowledge of the case told ABC-7 that the soldier was attacked around midnight last Sunday by at least three Afghan men near her car after she arrived at the complex for duty.

The assault wasn't sexual in the nature, the sources said, adding that the woman soldier's injuries didn't require hospitalization and she was physically doing fine as of now.
Posted by: Spereng Crins7805 || 09/25/2021 00:00 || Comments || Link || E-Mail|| [336103 views] Top|| File under: Moslem Colonists
Man tries to storm JetBlue cockpit, attacks attendant, asks to be shot
[NYPOST] A passenger aboard a JetBlue flight from Boston to Puerto Rico tried to storm the cockpit before choking a flight attendant — and shouted at the pilot in Arabic and Spanish to shoot him, officials said.


"The White Zone is for loading and unloading. The Green Zone is for diplomacy. The Gray Zone is for conundrums."


Flight 261 was about an hour from San Juan late Wednesday when Khalil El Dahr became enraged


...those Irish can be so temperamental...

after a phone call he tried to make was unsuccessful,


"We're sorry. The number you have dialed is non-existent. Please hang up and make the people around you suffer."


according to an FBI

...Formerly one of the world's premier criminal investigation organizations, something for a nation to be proud of. Now it's a political arm of the Deep State oligarchy that is willing to trump up charges, suppress evidence, or take out insurance policies come election time...
affidavit obtained by ABC News.


With the Feebs involved there's no telling what actually happened.


Some 25 minutes later, he "pulled himself out of his seat and rushed toward the flight deck yelling to be shot" in Spanish, the document says.


"Shoot me! Shoot me!... Stop that! I didn't say touch me!"


The heroic


...Gary Cooper in a dress...


flight attendant pushed El Dahr into a space between the front row and the galley, the feds said.
[Shove!] "Stay, boy!"
"Say! That's my feet he's sprawled on!"
"Sorry. Put your shoes on. He's a biter!"

When the crazed man saw the cockpit door being opened by a pilot, he grabbed the flight attendant by the collar and tie, grasped the overhead compartment for leverage and kicked the crew member in the chest, the affidavit says.
[KICK!]
"Ow!"
"Thanks for gettin' off my feet!!"
"Shuddup!"
"At least spit my shoes out! They cost a lotta money!"
"Shuddup!"
He then allegedly yelled again for the pilot to shoot him.
"Shoot me! Shoot me!"
"Why?"
"I missed a Zoom call!"

"Sorry. I don't have a gun with me. We're not allowed to take them outta the cockpit. We got a lotta forms to fill in when we do."
"Oh."
[PUNCH!]
"Ow! Hey! I'm bleeding! What the hell was that?"
"Knuckle dusters. There's no paperwork with them."
"While El Dahr was yelling, he was still holding the JetBlue (flight attendant) by her tie.


"Gurk?"


This resulted in the tie tightening and ultimately prevented the JetBlue FA from breathing," the affidavit reads.
[Swoon!]
[COLLAPSE!]

The flight attendant managed to break loose from the man and prevented him from reaching the cockpit.
[SNIP!]
"Hey, you!"
"You carry scissors?"
"You never know, do ya?"
"Don't run with them. Take my advice!"
"Shuddup!"
"You got shoe polish on your chin!"
"Shuddup!"
[TACKLE!]
But the struggle continued until six or seven crew members finally immobilized El Dahr using makeshift restraints, including the flight attendant's tie, which they wrapped around his ankles, and seatbelt extenders they used around his torso, the document says.

"DOG PILE ON THE RABBIT!
"DOG PILE ON THE RABBIT!"
El Dahr, who also was restrained with flex cuffs, was then tied to a seat in the back of the plane for the rest of the flight.


Another flight attendant told authorities that the passenger demanded in Spanish and Arabic


...an interesting combination. Is he some sort of hyphenated American or a legal or illegal visitor from elsewhere? Is he a known wolf or nutter? On drugs? So much is not mentioned in any of the articles I could find on the subject, though one hopes the answers are written down in his FBI file ...

to be shot and killed — and that at one point he yelled "Allah."


"I told him this is Jet Blue. if we shoot one, then all the steerage passengers are gonna want put out o' their misery!"


"Mrp?"
[pluck.]
"What was that you tried to say?"
"I said, thanks. I'm over it. I sometimes have these spells. I'm Arab, you know. It's genetic. I'm much better now. Let me up? I really gotta pee!"
"Shuddup." [stuff!]
"Mrp!"

El Dahr faces felony charges of interfering with a flight crew, Special Agent William Lopez of the FBI's San Juan Division said in the affidavit.


"Nossir. We ain't allowed to shoot you without fillin' in forms. But we can put you up for a few years pretty easy."


Reports of unruly passengers on US airlines have taken off this year — spiking by 500 percent thanks largely to passengers who refused to wear masks on flights during the pandemic, according to a report from the Federal Aviation Administration.


Posted by: Fred || 09/25/2021 00:00 || Comments || Link || E-Mail|| [336137 views] Top|| File under:
Europe
Sixth migrant dies on EU's eastern border with Belarus
[Rudaw] The migrant

corpse count

on the European Union

...the successor to the Holy Roman Empire, only without the Hapsburgs and the nifty uniforms and the dancing...
's eastern border with

Belarus

rose to six on Friday with the death of an Iraqi man, as Polish campaigners warn of a humanitarian crisis.

Thousands of migrants colonists - mostly from the Middle East - have crossed or tried to cross into the European Union from Belarus in recent months.

"A group of migrants colonists from Iraq was detained last night 500 metres from the border with Belarus," the border guard service said on Twitter.

"One of the men died (probably of a heart attack) despite having received assistance from the patrol and an ambulance team," it said.

He is the fifth to die this week, and the sixth since August.

The EU has accused Belarus of orchestrating the influx of migrants colonists in retaliation against EU sanctions over the regime's crackdown on dissent.

Most irregular migration into the EU is through the Mediterranean and the flow is unprecedented for the eastern EU states of Latvia, Lithuania and Poland.

Non-governmental organizations have criticised Poland for imposing a border state of emergency that prevents charities from helping the migrants colonists by banning all non-residents, including journalists.

Campaigners also accuse Poland of implementing a pushback policy, preventing the migrants colonists from making asylum claims and forcing them back.

Asked about the pushbacks earlier this week, deputy interior minister Maciej Wasik said Poland was using "all legal means" to protect its border.

In a Facebook post on Friday, Prime Minister Mateusz Morawiecki said the government was "sensitive" to the fate of migrants colonists.

"We are trying to help and save the life and health of all the illegal migrants colonists who have crossed the Polish border and who are found in time," he wrote.

- 'SHOCKED AND DISMAYED' -
The latest death comes after four people were found dead on Sunday in four different places along the 400-kilometre Belarus-Poland border - three inside Poland and one on the Belarus side.

Belarus last month also said it had discovered a dead Iraqi man near its border with Lithuania.

The UN refugee agency and the International Organization for Migration earlier this week said they were "shocked and dismayed" by the deaths.

"Groups of people have become stranded for weeks, unable to access any form of assistance, asylum or basic services," they said in a statement.

"UNHCR and IOM call for immediate access to those affected, in order to provide life-saving medical help, food, water and shelter, especially in light of the approaching winter," they said.

The organizations also said pushbacks "endanger lives and are illegal under international law".

Marysia Zlonkiewicz, from the refugee assistance group uchodzcy.info, on Thursday warned of a "humanitarian crisis" on the border as temperatures drop and urged the government to allow non-governmental organizations access.

Polish border guards this week said they detected 3,500 attempted or successful crossings in August.

So far in September, the number is more than 5,000.

Posted by: trailing wife || 09/25/2021 00:58 || Comments || Link || E-Mail|| [336084 views] Top|| File under: Migrants/Illegal Immigrants
Government Corruption
Mayorkas admits 30,000 Haitian migrants entered US as Del Rio camp is finally cleared
[Daily Mail, Where America Gets Its News] Homeland Security Secretary Alejandro Mayorkas revealed on Friday that nearly 30,000 Haitian migrants have been encountered on the US-Mexico border


He also noted camp under the International Bridge in Del Rio, Texas, which serves the length of the border, has been emptied of thousands of migrants


'Nearly 30,000 migrants have been encountered at Del Rio since September 9 with the highest number one time reaching approximately 15,000,' he said


But, he noted, 'today, we have no migrants remaining in the camp'
Posted by: Fred || 09/25/2021 00:00 || Comments || Link || E-Mail|| [336105 views] Top|| File under: Migrants/Illegal Immigrants
Home Front: WoT
Man, 20, and woman, 23, are arrested after cops find 21kg of carfentanil
[Daily Mail, Where America Gets Its News] Andres Jesus Morales, 20, and 23-year-old Christine Ponce were arrested after police in Southern California discovered the deadly stash in a residential home


Carfentanil is intended to sedate large animals such as elephants and moose


It's deadly at a nanogram level, but is used by dealers to give users a good high


The pair charged were arraigned yesterday, and were held in jail without bail
Posted by: Fred || 09/25/2021 00:00 || Comments || Link || E-Mail|| [336121 views] Top|| File under: Narcos
Iraq
Civilian injured in Turkish bombardment of northern Duhok: mayor
[Rudaw] A civilian was injured on Friday morning in a suspected Ottoman Turkish bombardment in northern

Duhok

, which sees frequent intense

festivities

between Ottoman Turkish forces and the Kurdistan Workers' Party (PKK).

"A civilian named Sabit Hussein, 55, was injured and he is

at death's door

now," Kani Masi mayor Sarbast Sabri told Rudaw.

Hussein was injured in Hirore village and has been transferred to a health center in Begova for treatment.

Ottoman Turkish forces targeted Hirore village from positions in Kani Masi, according to Sabri.

In April, The Sick Man of Europe Turkey

...the occupiers of Greek Asia Minor...
launched the twin operations Claw-Lightning and Claw-Thunderbolt in northern Duhok against the PKK, an

gang

fighting for greater rights for Kurds in Turkey. Ankara considers it a terrorist organization.

There have been more than 400 military incursions into the Kurdistan Region so far this year, endangering innocent civilians, the Kurdistan Regional Government (KRG) coordinator for international advocacy Dindar Zebari said in a statement on Wednesday, without naming any nation or group. Zebari listed villages, including Hirore, that have been subject to attacks by Ottoman Turkish and Iranian forces, pursuing Kurdish opposition groups.

Civilian populations and the environment have been severely damaged by the Turkey-PKK conflict. Thousands of acres of land have been scorched, and people's houses and livestock have been hit. Several civilians have been killed and one family in Hirore is suffering from health problems following a suspected chemical attack.

The KRG has repeatedly called on Turkey to respect its

illusory sovereignty

and for the PKK to cease using Kurdistan Region territory to launch attacks on its neighbor.
Posted by: trailing wife || 09/25/2021 00:58 || Comments || Link || E-Mail|| [336083 views] Top|| File under: Sublime Porte
Israel-Palestine-Jordan
1 Palestinian killed, 12 reportedly injured by gunfire as protesters clash with Israeli forces near Nablus
[EN.ALGHADEERTV.NET] One Paleostinian has died and at least 12 have reportedly been injured as Israeli troops fired at a group protesting against the building of Jewish settlements in the towns of Beita and Beit Dajan near Nablus.

On Friday, Paleostinian media reported the locals had clashed with the Israeli Army in towns around Nablus in the occupied West Bank, citing sources within the Paleostinian

Red Islamic Thingy

(PRC).

Paleostinian news agency SAFA said protestors had attended Friday prayers before heading toward the village of Beita, an Israeli settlement that has been the focus of near-daily demonstrations. The protesters shouted slogans highlighting their opposition to the occupation, SAFA reported.

Israeli troops responded by firing stun grenades and rubber-coated rounds. Some reports also suggested that live fire was used. Local media said that at least 12

were maimed

by the gunfire and another 18 suffered from exposure to tear gas.

The Paleostinian Ministry of Health said in a Facebook post that one protester was killed after being shot in the head, despite being rushed to hospital. The young man was identified by AFP as Mohammed Ali Khabisa, 27.

Videos shared online also appear to show a protester being hurried into the back of an ambulance.


Beita

residents have been holding regular protests near neighboring Evyatar for the past several months in protests of the illegal outpost's establishment on what they say is private Paleostinian land. Israeli authorities have not yet determined whether that is the case, but have not objected to the outpost's illegal establishment.

The wildcat community initially consisted of several dozen Israeli families and homes, but the former agreed to vacate in a July agreement with the government, which saw the outpost illegal structures remain intact and the army establish a permanent presence on the hilltop.

Meanwhile,


...back at the hoedown, the fiddler suddenly struck a sour note. The dancing stopped abruptly. Everyone looked at Bob...


the protests continue. More than 700 Paleostinians have been injured and with Friday's reported death, the number of Paleostinians killed since the unrest erupted in May climbed to at least eight, according to the Paleostinian health ministry.
Posted by: Fred || 09/25/2021 00:00 || Comments || Link || E-Mail|| [336089 views] Top|| File under: Hamas
Olde Tyme Religion
In Bangladesh, 'Religious Zealots' Attack, Shave Head of Teen Baul Singer
[BenarNews] Three men have been arrested on suspicion of forcibly cutting the long hair of a 16-year-old singer in northern Bangladesh, police said Wednesday, in the latest case of hardline

Moslem

s harassing performers of a traditional Bengali folk genre.

A group of five Bangladeshis assaulted and shaved the head of the teenage Baul folk musician Mehedi Hassan on Saturday in the Shibganj sub-district in Bogura district, about 128 miles northwest of Dhaka, police said.

Singing Baul songs is not an offense, said Sirajul Islam, chief of the Shibganj sub-district police. But Islamic hardliners in

Moslem

-majority Bangladesh see these wandering Baul minstrels — influenced by Hinduism, Buddhism and Sufi Islam — as apostates and heretics.
Continued on Page 49
Posted by: trailing wife || 09/25/2021 01:55 || Comments || Link || E-Mail|| [336109 views] Top|| File under: Devout Moslems
Syria-Lebanon-Iran
62 Children Died in NE Syria Camp this Year
[AnNahar] Two children die every week in al-Hol, one of the overcrowded Syrian camps where families with suspected links to the Islamic State

...formerly ISIS or ISIL, depending on your preference. Before that they were al-Qaeda in Iraq, as shaped by Abu Musab Zarqawi. They're really very devout, committing every atrocity they can find in the Koran and inventing a few more. They fling Allah around with every other sentence, but to hear western pols talk they're not really Moslems....
group are stranded, Save the Children said Thursday.

The charity said many countries, including EU states, were abandoning thousands of children in their desert limbo, vulnerable to violence, fires, malnutrition and illness.

Save the Children said a total of 40,000 children from 60 different countries were living in dire conditions in the camps of Roj and al-Hol in northeastern Syria.

"Many of the world's richest countries have failed to bring home the majority of their children stuck in" the two displacement camps, the group said in a statement.

It said 62 children had died of various causes so far this year, including violence, disease and accidents.

Save the Children said a total of 73 people, including two children, were murdered in al-Hol alone so far this year.

The remote camps managed by the Kurdish forces that control the area were meant to house the families of men who

were tossed into the calaboose

over suspected ties to the Islamic State group.

However they also hold many families who simply fled IS occupation of their homes in Iraq and Syria. Some have been there for more than four years.

Save the Children interviewed several children trapped behind the fences of al-Hol, where they live like prisoners and from which their governments are unwilling to repatriate them.

"I cannot endure this life any more. We do nothing but wait," said one 11-year-old Lebanese girl who was interviewed in May and was since reportedly killed during a failed escape attempt in a water truck.

The charity said

La Belle France

had 320 children held in both camps but had only repatriated 35. The United Kingdom has 60 and only brought four home.

"What we are seeing here is governments simply abandoning children, who are first and foremost victims of conflict," said Sonia Khush, director of Save the Children's Syria response.

She said 83 percent of repatriation operations so far had been to Uzbekistan, Kosovo, Kazakhstan and Russia.

The Kurdish authorities running the area consistently said they did not have the capacity to organise trials for all the detained foreign suspects nor support their families.



La Belle France

and other Western countries have been wary of the impact mass repatriations could have on domestic security and public opinion.
Posted by: trailing wife || 09/25/2021 00:00 || Comments || Link || E-Mail|| [336086 views] Top|| File under: Islamic Jihad (Palestian)
New Iranian fuel ship arrives Lebanon
[NPASYRIA] Yesterday, on Thursday evening, the National News Agency (NNA) in Leb

...an Iranian colony situated on the eastern Mediterranean, conveniently adjacent to Israel. Formerly inhabited by hardy Phoenecian traders, its official language is now Arabic, with the usual unpleasant side effects. The Leb civil war, between 1975 and 1990, lasted a little over 145 years and produced 120,000 fatalities. The average length of a ceasefire was measured in seconds. The Lebs maintain a precarious sectarian balance among Shiites, Sunnis, and about a dozeen flavors of Christians. It is the home of Hezbollah, which periodically starts a war with the Zionist Entity, gets Beirut pounded to rubble, and then declares victory and has a parade. The Lebs have the curious habit of periodically murdering their heads of state or prime ministers, a practice dating back to the heady human sacrifice days of Baal Moloch. In 2020 Hezbollahblew up a considerable portion of Beirut and many of its inhabitants when its ammonium nitrate faci8lity exploded. They blamed it on... somebody else. It wasn't them though. Trust them on that...
said that
Hezbollah announced, in a statement, the arrival of the second ship loaded with fuel coming from Iran
...a theocratic Shiite state divided among the Medes, the Persians, and the (Arab) Elamites. Formerly a fairly civilized nation ruled by a Shah, it became a victim of Islamic revolution in 1979. The nation is today noted for spontaneously taking over other countries' embassies, maintaining whorehouses run by clergymen, involvement in international drug trafficking, and financing sock puppet militias to extend the regime's influence. The word Iran is a cognate form of Aryan. The abbreviation IRGC is the same idea as Stürmabteilung (or SA). The term Supreme Guide is a the modern version form of either Duce or Führer or maybe both. They hate Jews Zionists Jews. Their economy is based on the production of oil and vitriol...
to the Syrian port of Banias.

On August 19, His Eminence Sayyed Hassan Nasrallah
...The satrap of the Medes and the Persians in Leb...
, the secretary-general of Hezbollah, announced the departure of a ship carrying fuel from Iran to Lebanon, noting that the second ship would sail from Iran in a few days.

Earlier yesterday, the Iranian Mehr News Agency


...And if you can't believe Mehr News Agency who can you believe?...


(MNA) reported that the fifth convoy of Iranian diesel tanks crossed the Syrian border into Lebanon.

A new convoy of diesel trucks entered Lebanon through the Syrian border on September 22, according to al-Mayadeen TV.

On September 16, activists posted a video of trucks loaded with diesel crossing the Lebanese-Syrian border on social media.

On September 19, the ship tracking website Tanker Trackers announced the move of a third Iranian oil tanker towards Lebanon.

Tanker Trackers tweeted that the third tanker carrying Iranian fuel, designated for delivering fuel to Hezbollah in Lebanon, is loaded and on the way to Lebanon.

Lebanon is witnessing a shortage of energy supplies, a sharp rise in food prices and the most severe financial crisis in its history.

The Central Bank recently announced the lifting of fuel subsidies, which aggravated the financial and economic situation in the country, while the World Bank described the crisis in Lebanon as the worst on the global level in a century and a half.
Posted by: Fred || 09/25/2021 00:00 || Comments || Link || E-Mail|| [336079 views] Top|| File under: Hezbollah
Turkish forces and affiliated armed factions target al-Tawila village west of Tel Tamr, NE Syria
[PUBLISH.TWITTER]

Turkish shelling force residents of Syria's Hasakah to sleep in the open


[NPASYRIA] In the village of al-Mujaibra in the countryside of Tel Tamr town, north of Hasakah, northeast Syria, Ahmad al-Shelo examines his destroyed house as a result of the bombing by Ottoman Turkish forces and Ottoman Turkish-backed armed Syrian factions, which are stationed on the outskirts of the village.

For more than a month, dozens of villages north of Tel Tamr have been witnessing intensive shelling on the frontlines between areas held by Ottoman Turkish-backed factions and those held by Forces of both Tel Tamer and Syriac Military Councils which are affiliated with the Syrian Democratic Forces (SDF).

So far, the shelling resulted in the destruction of several houses, properties, and the killing and injury of dozens of residents.

"We sleep in the open"
Days ago, shrapnel scattered and an artillery shell, which did not explode, fell down among the debris of al-Shelo's house.

"Here we do not feel safe, because shells may fall on us any time," al-Shelo said.

"Despite having no

faceless myrmidons

in the village, shelling continues and targets our possessions, as you see," he added.

"Those, who are stayed in the village, spent the night in the agricultural lands for fear of losing their lives inside their houses," al-Shelo stated.

Despite signing two separate ceasefire agreements between with both Russia and the US in 2019 following the its invasion on Sere Kaniye (Ras al-Ain) and Tel Abyad, the families in villages near frontlines are worried about their fate in light of the Ottoman Turkish escalation in the region.

"The almost daily bombardment, which has been going on for about a month, has no specific timing. Sometimes it takes place throughout the night and other times during the day."

Additionally, the shelling targeted vital, service, and education facilities in the countryside of Tel Tamr including power stations and lines causing them to went out of service.

Most of the shells fall down and do not explode raising residents' fears regarding their lives and their children's lives since most of them graze sheep and cultivate their lands on the outskirts of the village, according to al-Shelo.

"These bombs, when they are fired, light up the sky and turn night into day," he noted, holding remnants of an exploding light bomb in his hand.

As a result of the successive Ottoman Turkish shelling, dozens of families in the northern villages left their houses and headed towards the town of Tel Tamr and different cities in the Jazira region.

This is taking place in a time when IDP camps in Hasakah, which are overcrowded, refuse to receive new families, according to families.

Meanwhile,


...back at the laboratory the smoke and fumes had dispersed, to reveal an ominous sight...


both the Syriac and Tel Tamr Military Councils ban the move between the villages near the frontlines as a result of targeting transportations.

As for al-Dardara village, one kilometer from al-Mujaibra, it is witnessing an almost daily bombardment.

More than two-thirds of the village was destroyed, as well as the school and the service council building, local military officials indicated.

Ten days ago, the young man Jihad Ali was

maimed

by shrapnel of a shell that fell near him while he was grazing his sheep in the vicinity of his village.

Ali tried to protect himself from the shelling, but a shell fell near him, "wounding my leg as a result of the scattered shrapnel," he added.

"For about a month, we have not stayed in the village, we came to inspect our houses, on a daily basis, and then we return to sleep in the open," he added.
Posted by: Fred || 09/25/2021 00:00 || Comments || Link || E-Mail|| [336106 views] Top|| File under: Sublime Porte
Who's in the News
35
[untagged]
5
Migrants/Illegal Immigrants
3
Commies
2
Hezbollah
2
Hamas
2
Sublime Porte
2
Taliban/IEA
2
Antifa/BLM
1
Houthis
1
Islamic Jihad (Palestian)
1
Moslem Colonists
1
Narcos
1
Palestinian Authority
1
[untagged]
1
Devout Moslems
1
Fatah
1
Govt of Pakistain Proxies
1
Govt of Pakistan
1
Govt of Sudan
1
Govt of Syria
1
Hayat Tahrir al-Sham (al-Nusra)
Bookmark
E-Mail Me
The Classics
The O Club
Rantburg Store
The Bloids
The Never-ending Story
Thugburg
Gulf War I
The Way We Were
Bio
Merry-Go-Blog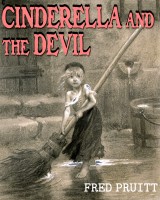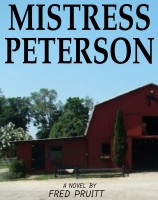 On Sale now!


A multi-volume chronology and reference guide set detailing three years of the Mexican Drug War between 2010 and 2012.

Rantburg.com and borderlandbeat.com correspondent and author Chris Covert presents his first non-fiction work detailing the drug and gang related violence in Mexico.

Chris gives us Mexican press dispatches of drug and gang war violence over three years, presented in a multi volume set intended to chronicle the death, violence and mayhem which has dominated Mexico for six years.
Click here for more information


Meet the Mods
In no particular order...


Steve White
Seafarious
tu3031
badanov
sherry
ryuge
GolfBravoUSMC
Bright Pebbles
trailing wife
Gloria
Fred
Besoeker
Glenmore
Frank G
3dc
Skidmark



Better than the average link...



Rantburg was assembled from recycled algorithms in the United States of America. No trees were destroyed in the production of this weblog. We did hurt some, though. Sorry.
34.204.181.91

Help keep the Burg running! Paypal: