Afghanistan
ANA Commander Killed in Balkh Mortar Attack
[ToloNews] Nasratullah Yemen


...an area of the Arabian Peninsula sometimes mistaken for a country. It is populated by more antagonistic tribes and factions than you can keep track of...


, a commander of the ANA 209 Shaheen Corps, was killed in a mortar attack that

maimed

four others in the northern province of Balkh on Thursday morning, said local military officials.

The incident happened in Alamkhil village in Balkh district (of Balkh province) this morning, said Mohammad Haneef Rezaee, a

front man

for 209 Shaheen Corps.

"The incident happened during a search operation in Alamkhil village and a mortar landed in the area," Rezaee said, adding that "four other ANA soldiers were

maimed

."

To respond, "the army will launch a clearing operation in the area," he said.

However,


women are made to be loved, not understood...


no group including the Taliban

...mindless ferocity in a turban...
has

grabbed credit

for the attack yet.
Posted by: trailing wife || 01/29/2021 00:00 || Comments || Link || E-Mail|| [6535 views] Top|| File under:
2 killed, 5 wounded in separate incidents: Nangarhar
[KhaamaPress] Local officials told the media, that two government workers were killed by unknown

gunnies

in Central Nangarhar


The unfortunate Afghan province located adjacent to Mohmand, Kurram, and Khyber Agencies. The capital is Jalalabad. The province was the fief of Younus Khalis after the Soviets departed and one of his sons is the current provincial Taliban commander. Nangarhar is Haqqani country..


province. The government workers were

rubbed out

in the Farm Ada area in Jalalabad city on Thursday morning, shooters

on the lam

.

In a separate incident, at least three people were

maimed

in

a kaboom

that targeted a border police vehicle.

Investigations are ongoing in both incidents, officials indicated.

No group or individual has yet

grabbed credit

for the attacks.

Meanwhile,


...back at the mall, Clarissa spent the day shopping for new underwear. Tonight was going to be a special occasion...


the convoy of Zia-ul-Haq Amarkhail, the governor of Nangarhar, was ambushed by

gunnies

, Amarkhail's convoy was on its way to Haska Mina district of the province. Sources told media, that the governor was not harmed, but two security members in charge of his safety were

maimed

.

Amarkhail was reportedly on his way to inaugurate a mosque in Haska Mina district of Nangarhar province.

The string of IED and targeted

liquidation

s comes amidst peace talks in Doha.
Posted by: trailing wife || 01/29/2021 00:00 || Comments || Link || E-Mail|| [6536 views] Top|| File under:
Arabia
At least 150 Soddies defect to Houthis in Yemen
[SouthFront] At least 150 members of Saudi-backed forces have defected to the Houthis (formally known as Ansar Allah) as the Saudi-led coalition and its allies are on retreat in central Yemen. According to reports, the defected fighters were members of the so-called 6th Brigade led by Tariq Saleh as the Sixth Brigade. Units of the 6th Brigade are currently deployed in some areas near al-Hudaydah.


Defected as in deciding to switch sides, or defected as in surrounded, surrendered, and given a choice as to keeping their heads firmly attached?

Recruiting is recruiting, whether obeying a notice in the mail or at the point of a gun.




Heaven only knows. Here's a tweet on the subject that does not answer the question:






These people are not entirely stupid. When things start going to kak for the home team, they tend to migrate to the winning side. "Not getting killed really is the key to the retirement program.


Meanwhile back at the oasis, heavy clashes between the Houthis and Saudi-backed forces once again erupted in the Madghal area and east of Sarwah. Pro-Saudi fighters tried to advance on the Houthi positions there, but their attack was repelled.

The general situation in central Yemen for the Saudi-led coalition and its proxies remains critical and pro-Houthi sources claim that the defense of Saudi-led forces is about to collapse. Regardless of this, the recent gains by the Houthis in fact pose a direct threat to the provincial capital of Marib.


More at the link, including maps



Posted by: badanov || 01/29/2021 00:00 || Comments || Link || E-Mail|| [6645 views] Top|| File under: Houthis
#1 The Biden Admin perhaps wants to let the Houthis win in order to please the Mullahs in Iran.
Posted by: Lord Garth || 01/29/2021 10:11 Comments || Top||
Europe
Europe Muslim migrant colonist briefs: the post-interregnum roundup
I scrolled through Deutsche Welle and a few days of Breitbart's London/Europe articles, collecting the best for your delectation in this time of Covid lockdowns, dear Reader. It will be interesting to see how things change after emergency measures are ended.

Nota bene: Breitbart's latest Britain and Europe articles are always listed

here

, if you don't want to wait for someone else to get around to posting articles.

France: Plaintiffs open lawsuit over police racial profiling
[DW] Six organizations, including Human Rights Watch and Amnesty International, on Wednesday said they had served notice on the French government over racial profiling by police.

The groups contend that French police target Black people and people of Arab descent. They said they were serving legal notices to Prime Minister Jean Castex, as well as the country's interior and justice ministers.

Chechen 'Morality Gang' Arrested After Threat to Behead Children
[Breitbart] Austrian police arrested four members of a Chechen "morality gang" in Vienna for threatening to behead another man's children if he did not give them money. The young Chechens, aged between 21 and 25, demanded €5,000 from their victim, telling him that they knew where he worked, where his family lives, and where his two children attended school.

The Chechen gang, many of whom are refugees, are also said to have kept files on hundreds of women accused of acting inappropriately. Such infractions include not wearing an Islamic headscarf, posting photographs in bathing suits online, or meeting with non-Chechen men. The group has also been accused of filming violent attacks on their mobile phones.

Chechen 'morality police' are a developing phenominon in high-immigration European cities. They have also been seen in the German capital of Berlin, with a 2017 report claiming that Chechens enforce sharia law among other community members.

Pro-Migrant Group 'Hijacks' Amazon Product Reviews to Raise Awareness for Migrants
[Breitbart] A French pro-migrant group in Calais "hijacked" product reviews on Amazon to call for support for migrants in the city and to collect donations. The group L'Auberge des Migrants (Migrants' Hostel) made an Amazon wishlist of products to purchase for illegal aliens residing at Calais camps. Migrants left reviews of the products, commenting on the conditions in the makeshift facilities in which they lived.

In recent months, Calais has seen a surge in activity as migrants attempt to cross the English Channel. In December, people traffickers offered Christmas "discounts" for as little as £300, compared to the usual trafficking prices which range from £500 to £1,000. Migrants also continue to attempt to board transport trucks heading for the UK, with a December report stating that police in the area of the A16 motorway were becoming overwhelmed by the number of migrants.

Italian Courts Engulfed in Thousands of Asylum Appeal Cases
[Breitbart] Italian courts are currently overwhelmed with thousands of asylum seeker cases, as migrants appeal their asylum rejections. There are at least 140,000 asylum applications submitted by migrants that still have no final response. While the Territorial Commissions initially dismiss many of them, the number of appeals has engulfed the Italian court system.

The courts in northern areas of the country are the most affected by the number of asylum case appeals. In the city of Trieste, close to the border with Slovenia, pending immigration cases account for 50 per cent of the total number of civilian pending cases. In Milan, courthouses are said to be full of immigration appeals, causing an 843 per cent increase in backlogs.

In 2020, Italy continued to see a flow of migrants despite travel restrictions imposed to stop the spread of the Wuhan coronavirus. More recently, migrant taxi NGOs have once again started operations off the coast of Libya.

Radical Muslims Face Trial for Alleged Terror Plot Against Yellow Vest Protests
[Breitbart] Three radicalised Muslims face trial after being accused of plotting to commit a terror attack against Gilets Jaunes (Yellow Vests) protestors in Paris in 2018. The three men, brothers Kamel and Hilial A. and 54-year-old Islamic convert Rémi M., a former soldier, were first accused of plotting to carry out a terrorist attack against the Yellow Vest protests in November of 2018.

While all three are believed to be adherents of radical Islam, with the two brothers speaking of the Islamic State terror group and "taking action", according to wiretapped phone conservations prior to their arrest, the terror plot has been denied, Le Progress reports.

The three men, as well as a fourth man currently in prison, are accused of plotting a robbery to fund a future terror attack, and all face up to ten years in prison.

Since the start of the Yellow Vest protests in November of 2018, some extremists have attempted to hijack the movement, including far-left Antifa anarchists who called on the Yellow Vests to help them overthrow President Emmanuel Macron on May 1st — celebrated as International Workers' Day by many committed leftists.

France: Difficult To Deport Migrants
[Breitbart] France has faced difficulty deporting non-EU migrants in recent years. In 2018, it was revealed that police in Paris arrested over 1,500 illegal Moroccan migrants but were only able to successfully deport six of them at the time. Last year in February it was also reported that up to 40 per cent of the suspects in crimes in Paris were people born outside France.

Molotov Cocktails Thrown At Church in Swedish No-Go Zone
[Breitbart] An attacker threw three Molotov cocktails at a church in the no-go Stockholm suburb of Spånga-Tensta. The attack took place in one of Stockholm's no-go suburbs, with Spånga-Tensta being located just a few miles from the infamous no-go area of Rinkeby.

In 2017, Sweden's chief prosecutor Lise Tamm described Rinkeby as a "war zone". That same year, both Tensta and Rinkeby were featured in a video showing youths attacking police officers. The police bodycam footage also showed the youths insulting and taunting the officers, telling them: "You are not in charge here."

Attacks on churches are far from unprecedented in Sweden. Last year, vandals attacked a church in the multicultural southern city of Malmö for seven days in a row, forcing the Evangelical Lutheran Church to set up nightly patrols. In the municipality of Ronneby, meanwhile, a violent mob beat an immigrant after he attempted to stop them from setting a church on fire during a riot.

Sweden: Child Rapes Drove Overall Rape Increase in 2020
[Breitbart] Total reported rapes in Sweden increased last year, and the change was driven by a surge in the number of sex attacks against children, according to National Council for Crime Prevention (Brå) statistics.

According to Brå, the number of reported rapes in which women were victims remained largely the same as in 2019, but the number of child rapes in which the victim was under 18 increased by 16 per cent. A total of 3,950 rapes against children were reported in 2020, with investigator Linn Brandelius telling Swedish broadcaster SVT: "When rape against children increases, there are usually large cases that are behind the change, where it may be the same victim and the same perpetrator, but crime has been going on for a long time."

The release of the figures comes just days after several Afghan migrants were accused of filming sex acts with underage girls, some as young at 13, and using the videos to blackmail their victims. According to investigators, the Afghans were also sharing the pornographic videos on social media.

Last year saw several cases of child rape attacks with migrants as the suspected perpetrators in the Scandinavian country, including a case in the municipality of Österåker in which a migrant lured a 12-year-old to an asylum home and raped her.
Posted by: trailing wife || 01/29/2021 00:00 || Comments || Link || E-Mail|| [6569 views] Top|| File under: Devout Moslems
Iraq
Iraqi forces destroy ISIS headquarters near Syrian border
[AlMasdar] The Iraqi Popular Mobilization Units announced on Thursday that its forces destroyed the headquarters of the Islamic State

...formerly ISIS or ISIL, depending on your preference. Before that they were al-Qaeda in Iraq, as shaped by Abu Musab Zarqawi. They're really very devout, committing every atrocity they can find in the Koran and inventing a few more. They fling Allah around with every other sentence, but to hear western pols talk they're not really Moslems....
(ISIS/

ISIS

/IS/

ISIS

) terrorist organization in the desert of the al-Anbar Governorate.

According to the Popular Mobilization Units, their forces in the al-Anbar Governorate thwarted "a major terrorist plot" that was going to be carried out by the terrorist group near the Syrian border.

"The Operations Command of the Anbar Sector revealed to the Popular Mobilization Units, today, the destruction of the new ISIS headquarters in the al-Anbar desert and thwarted a major terrorist plot," the PMU statement said.

The Operations Commander of the Popular Mobilization Units, Qassem Musleh, said after the operation: "The results of the security operation that was launched according to accurate intelligence information towards a number of targets in the western Anbar province in coordination with joint operations and the Iraqi army's aviation, have achieved great results, including the destruction of the new ISIS headquarters in the western Anbar desert in the Wadi al-Malasi region."

Musleh pointed out that the operation "witnessed the seizure of a pick-up wheel, the arrest of two persons, the phones of terrorist elements, a laptop, a silencer weapon, a number of light weapons and their ammunition, an 81-caliber mortar and a badge for a news agency used to pass through the security checkpoints easily inside one of the facilities."

On Tuesday, the Iraqi forces managed to find large quantities of weapons belonging to the terrorist group, in addition to destroying four buildings for the terrorist organization.
Posted by: trailing wife || 01/29/2021 01:30 || Comments || Link || E-Mail|| [6559 views] Top|| File under: Islamic State
Peshmerga Forces affiliated with KDP deployed to Makhmour, Dibaga
[NRTtv] SULAIMANI — Peshmerga forces affiliated with the Kurdistan Democratic Party (KDP) were redeployed to Erbil's Makhmour district and Dibaga sub-district late of Thursday (January 28).

Political observer Rashad Galali told NRT in an interview that the forces moved into the area include Peshmerga Forces 80 Command, the Roj Peshmerga, and the Gullan forces, which are affiliated with the KDP and the Kurdistan Freedom Party respectively.

It was not immediately clear what motivated the redeployment, but the Khurmala oil fields are located in the area.

According to NRT reporter Ahmed Mustafa, the field stopped its normal transport activities at approximately 9:00 p.m. on Thursday. The oil pumped at the field's 100 wells is usually exported to Turkey.

Makhmour and Dibaga are close to lines held by the Iraqi Security Forces and the Popular Mobilization Forces (PMF).

The Kurdistan Workers' Party (PKK) also has a presence in the area at the Makhmour Camp.

Posted by: badanov || 01/29/2021 00:00 || Comments || Link || E-Mail|| [6534 views] Top|| File under:
Iraq kills IS commander, a week after Baghdad suicide blasts
[AlAhram] Prime Minister Mustafa al-Kadhimi tweeted on Thursday that an 'intelligence-led' operation in northern Iraq killed 39-year-old Abu Yasar al-Issawi, deputy commander and IS chief in Iraq

Iraqi security forces have killed a senior commander of the Islamic State

...formerly ISIS or ISIL, depending on your preference. Before that they were al-Qaeda in Iraq, as shaped by Abu Musab Zarqawi. They're really very devout, committing every atrocity they can find in the Koran and inventing a few more. They fling Allah around with every other sentence, but to hear western pols talk they're not really Moslems....
group, the prime minister said on Thursday, a week after the rare, twin

suicide kaboom

by IS

Lions of Islam

killed dozens in Baghdad.

The Islamic State group had quickly

grabbed credit

for the Jan. 21 blasts at a busy open-air market in the Iraqi capital. At least 32 people were killed and more than 100 were

maimed

.

Prime Minister Mustafa al-Kadhimi tweeted on Thursday that an ``intelligence-led'' operation in northern Iraq killed 39-year-old Abu Yasar al-Issawi, deputy commander and IS chief in Iraq.

The country's security forces have faced mounting pressure after the Jan. 21 attack in central Baghdad, with many saying the attack _ the first to strike the Iraqi capital by the

krazed killer

group in three years _ was a failure of Iraq's intelligence.

``I gave my word to pursue the

ISIS

terrorists, we gave them a thundering response,'' al-Kadhimi said, referring to IS by its Arabic acronym.

Al-Issawi, born Jabbar al-Issawi, was killed in an operation west of the city of Kirkuk where IS

Lions of Islam

are known to still have a presence. The operation was lead by Iraq's elite Counter-Terrorism Service, in cooperation with Iraqi intelligence. Iraqi forces clashed with IS

Lions of Islam

and al-Issawi was killed in the firefight, the counter-terrorism agency said on its Facebook page.

The Baghdad attack also came as the U.S.-led coalition forges ahead with plans to withdraw troops from the country. U.S. troops have gradually withdrawn from bases across Iraq to consolidate in Baghdad and the Ain al-Asad airbase in Anbar.
Issawi, born Jabbar al-Issawi in Iraq's western region of Fallujah,

... the City of Mosques, which might have somthing to do with why it's not called Center of Prosperity or a really nice place to raise your kids...
had been identified last year by top jihadism experts as the country's most senior IS official.

He rose to that rank after fighting with the jihadist faction in both Iraq and neighboring Syria, senior security sources told AFP.

Issawi was killed on Wednesday in a remote swathe of Iraq's northern Kirkuk province in an operation backed by the US-led coalition, the sources added.

"The coalition carried out five air raids, killing at least 10 jihadists," one of the sources said.

However,


women are made to be loved, not understood...


Iraq remains heavily reliant on U.S. weaponry and surveillance technology and expertise to root out IS presence across the country's north and the vast western desert.




Posted by: trailing wife || 01/29/2021 00:00 || Comments || Link || E-Mail|| [6565 views] Top|| File under: Islamic State
Israel-Palestine-Jordan
Palestinian Islamic Jihad Admits Iran's Soleimani Gave 'Direct Orders' in Gaza
[LI] The Palestinian Islamic Jihad (PIJ) has admitted that Iran's Qassem Soleimani was giving "direct orders" to terrorists in Gaza before a drone strike authorized by U.S. President Donald Trump eliminated him last year.

According to PIJ chief Ziyad al-Nakhaleh, "nothing happened [in Gaza] without his direct orders and supervision."

The Times of Israel news website reported the revelations about Soleimani's clout inside Gaza:

A senior figure in the terror group Palestinian Islamic Jihad said the organization received "direct orders" from the late Iranian Quds force commander Qassem Soleimani up until his assassination in a US airstrike last year, and that rockets supplied by the Iranians were used to attack Israel.

Speaking during a December interview with the Iranian al-Alam TV, the secretary-general of Palestinian Islamic Jihad, Ziyad al-Nakhaleh, said "nothing happened [in Gaza] without his direct orders and supervision," according to a translation this week by the Middle East Media Research Institute.

This came in addition to Soleimani's efforts to supply the PIJ with modern missiles, and weapons, including those used to attack Israel's economic and technological hub, Tel Aviv.

"It was almost miraculous. It was very expensive in terms of technology, security, and capabilities" al-Nakhaleh said, adding "I can say that the missiles that [Soleimani] delivered to the Gaza Strip were the ones used to attack Tel Aviv. I can say that Hajj Qassem played a pivotal role in the fact that the Palestinians ventured to attack the capital of the Zionist entity."

The PIJ chief explained that Soleimani personally supervised and managed the transport of missiles in "complex operations" from Syria, to Sudan, to the Gaza Strip, adding that he personally visited Sudan to ensure the shipments were a success. (...)

The local manufacturing of rockets in the Gaza Strip is also attributed to Soleimani's guidance, according to al-Nakhaleh. "This is a great and important issue, and without a doubt played a role in strengthening the Palestinian resistance." adding that, "[Soleimani] did not train [the Palestinians] himself, obviously, but he gave instructions to the experts who supervised these matters."

President Trump ordered the strike on Soleimani, who led the Quds Force, the foreign terrorist arm of Iran's Islamic Revolutionary Guard Corps (IRGC), after pro-Iranian terrorist militias stormed the U.S. Embassy in Baghdad in December 2019. According to the Pentagon, he planned further attacks on U.S. diplomats and service members when he died outside Baghdad.
Posted by: Besoeker || 01/29/2021 02:22 || Comments || Link || E-Mail|| [6530 views] Top|| File under: Islamic Jihad (Palestian)
#1 Gee, and he always seemed like such a nice guy. The NY Times said so
Posted by: Frank G || 01/29/2021 5:10 Comments || Top||
Syria-Lebanon-Iran
Watch: Russian choppers chase ISIS terrorists in central Syria
[AlMasdar] Russian helicopters recently rushed to chase Islamic State

...formerly ISIS or ISIL, depending on your preference. Before that they were al-Qaeda in Iraq, as shaped by Abu Musab Zarqawi. They're really very devout, committing every atrocity they can find in the Koran and inventing a few more. They fling Allah around with every other sentence, but to hear western pols talk they're not really Moslems....
(ISIS/

ISIS

/IS/

ISIS

)

bully boyz

after they attacked a passenger bus carrying soldiers from the Syrian Arab Army (SAA) along the Palmyra-Deir Ezzor International Highway.

"A group (ISIS) traveling in two four-wheel drive vehicles loaded with machine guns, attacked a military bus with Syrian army soldiers on board near the Syrian-Iraqi border in the Deir Ezzor countryside," a source told Sputnik Arabic.

The source confirmed that one of the vehicles was completely destroyed while fleeing deep into the desert, in addition to the damage of the other.

In a statement to Sputnik, Major General Nizar al-Khader, head of the security and military committee in the Deir Ezzor Governorate and commander of the 17th Infantry Division, said that the group of 5

bully boyz

who were traveling in a four-wheel-drive vehicle equipped with a machine gun was eliminated, while two others were pursued to be eliminated today."

Video footage of a Russian chopper chasing the Islamic State vehicle was captured by Sputnik Arabic's lenses and released this week:

Several days ago, an

gang

attacked two buses carrying civilian and military passengers in the al-Shoula area on the International Highway; this resulted in a number of casualties and heavy damage to the vehicle.

The Syrian Arab Army has since announced that the highway has been reopened and that the group responsible for the attack had been neutralized.
Posted by: trailing wife || 01/29/2021 00:00 || Comments || Link || E-Mail|| [6525 views] Top|| File under: Islamic State
Russian reinforcements and heavy equipment arrives at strategic base in northeast Syria: video
[AlMasdar] A new video was shared this week, showing the arrival of Russian military reinforcements and heavy equipment to the strategic Qamishli Airport in northeastern Syria.

In the video, which was shared on the RusVesna.SU YouTube channel on Tuesday, a Russian Ilyushin IL-76 cargo plane can be seen arriving at the Qamishli Airport, which has become the second largest base for the Russian Armed Forces in Syria.

The arrival of these reinforcements and military equipment comes just a few days after the pro-government National Defense Forces (NDF) and Kurdish-led Asayish forces clashed inside the city of Qamishli, resulting in the temporary closure of the road leading to the Qamishli Airport.

Since the U.S. military's withdrawal from Qamishli in 2019, the Russian Armed Forces have moved in their troops to ensure peace between the government and Kurdish-led forces.

Posted by: trailing wife || 01/29/2021 00:00 || Comments || Link || E-Mail|| [6536 views] Top|| File under:
Who's in the News
45
[untagged]
4
Govt of Iran
4
Commies
3
Islamic State
2
Devout Moslems
1
al-Qaeda
1
Govt of Pakistan
1
Taliban
1
Sublime Porte
1
Govt of Saudi Arabia
1
Govt of Syria
1
Houthis
1
Islamic Jihad (Palestian)
1
Hezbollah
Bookmark
E-Mail Me
The Classics
The O Club
Rantburg Store
The Bloids
The Never-ending Story
Thugburg
Gulf War I
The Way We Were
Bio
Merry-Go-Blog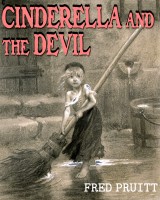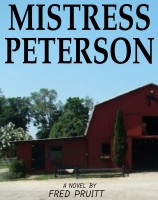 On Sale now!


A multi-volume chronology and reference guide set detailing three years of the Mexican Drug War between 2010 and 2012.

Rantburg.com and borderlandbeat.com correspondent and author Chris Covert presents his first non-fiction work detailing the drug and gang related violence in Mexico.

Chris gives us Mexican press dispatches of drug and gang war violence over three years, presented in a multi volume set intended to chronicle the death, violence and mayhem which has dominated Mexico for six years.
Click here for more information


Meet the Mods
In no particular order...


Steve White
Seafarious
Pappy
lotp
Scooter McGruder
john frum
tu3031
badanov
sherry
ryuge
GolfBravoUSMC
Bright Pebbles
trailing wife
Gloria
Fred
Besoeker
Glenmore
Frank G
3dc
Skidmark
Alaska Paul



Better than the average link...



Rantburg was assembled from recycled algorithms in the United States of America. No trees were destroyed in the production of this weblog. We did hurt some, though. Sorry.
44.192.114.32

Help keep the Burg running! Paypal: