Afghanistan
Unknown gunmen kill three in daylight in Afghan capital Kabul
KABUL (Reuters) - Unknown gunmen shot and killed three people in Kabul on Sunday, including a member of eastern Logar province's provincial council, underscoring the ongoing risk of violence despite U.S.-led efforts to negotiate peace with the insurgent Taliban.

"Logar provincial council member, Naser Ghairat and two of his bodyguards were killed and another wounded," Kabul police spokesman Ferdaus Faramarz said.

No group has claimed responsibility for the killing in the capital, which has already had a violent few days.

On Friday, at least 32 civilians were killed and around 180 others wounded after two gunmen opened fire on a ceremony marking the death anniversary of Abdul Ali Mazari, a slain Shia leader. The attack was claimed by the Islamic State.

President Ashraf Ghani on Sunday appointed a delegation to investigate what he described as a "terrorist attack" on the ceremony in Kabul, Sediq Sediqqi, a spokesman for the presidential palace said in a tweet.

Targeted killings, assassinations and violent crime have become a growing problem in Afghanistan in recent years, compounded by the country's economic struggles.
Posted by: Besoeker || 03/08/2020 04:55 || Comments || Link || E-Mail|| [6507 views] Top|| File under:
Taliban militants suffer heavy casualties in failed Laghman attack
[KhaamaPress] The

Afghan cops

repulsed a coordinated Taliban

...Arabic for students...
attack in eastern Laghman
...Afghan province with a population of about 445,600, which is multi-ethnic and mostly a rural society. During the invasions of Alexander the Great, the area was known as Lampaka, wich is apparently Olde Macedonian for Laghman.The city of Mihtarlam serves as the bucolic capital of the province. The population is half Pashtun, the remainder Tadjik and Pashai. It had a repution for great wealth until it was conquered in the tenth century by Abu Mansur Sabuktigin.
He conquered it and set fire to the places in its vicinity which were inhabited by infidels, and demolishing the idol-temples, he established Islam in them, He marched and captured other cities and killed the polluted wretches, destroying the idolatrous and gratifying the Musulmans. After wounding and killing beyond all measure, his hands and those of his friends became cold in counting the value of the plundered property.
After that it was mostly notable for the production of dirt, rocks, and holy men...
province of Afghanistan, inflicting heavy casualties on assailant

hard boy

s.

The 201st Silab Corps in a statement said a large group of Talibs attacked the Afghan Local Police (ALP) check post in Islamabad area of Alisheng district.

The statement further added that ALP forces effectively responded to the attack before the

forces of Evil

could overrun the check post.

According to 201st Silab Corps, the security forces killed 6 Talibs and

maimed

10 others during the clash.

The Taliban group has not commented regarding the clash so far.

Posted by: trailing wife || 03/08/2020 00:07 || Comments || Link || E-Mail|| [6513 views] Top|| File under: Taliban
13 militants killed, wounded as airstrikes target Taliban gatherings in Balkh
[KhaamaPress] Airstrikes in northern Balkh province targeted two gatherings of Talibs which killed or

maimed

at least 13

Lions of Islam

of the group.

The 209th Shaheen Corps in a statement said the Arclight airstrike

...KABOOM!...
s targeted the Taliban
...Arabic for students...
gatherings in the center and Afghan Chaharsai al-burz area of Chemtal district.

The statement further added that the airstrikes killed 8 Talibs and

maimed

at least 5 others.

The security forces also discovered and defused an improvised

bomb

which the Talibs had planted between Margeen Tapa and Alam Khel areas of Balkh district.

The Taliban group has not commented regarding the airstrikes so far.
Posted by: trailing wife || 03/08/2020 00:06 || Comments || Link || E-Mail|| [6511 views] Top|| File under: Taliban
'Taliban' Attack ANP Convoy in Bagram, 1 ANP Killed
[ToloNews] The 'Taliban

...Arabic for students...
' on Saturday evening targeted a convoy of Afghan National Police (ANP) on the Kabul-Parwan highway, killing at least one police officer, said Abdul Shokor Quddusi, the district governor of Bagram on Saturday.

According to local officials, the attack happened in the Nasrawi area of Bagram district.

Bagram is a district of Parwan province, which is located north of the Afghan capital Kabul.

The Taliban has not commented on the attack.
Posted by: trailing wife || 03/08/2020 00:00 || Comments || Link || E-Mail|| [6507 views] Top|| File under: Taliban
Europe
Greek Troops Open Fire on Refugees While Vigilantes Attack Aid Workers and the Media
[PJ] The situation in the no-mans-land between Turkey and Greece is becoming increasingly more violent and desperate for the refugees. Reporters on a tour heard gunshots despite the Greek government denying the use of anything except tear gas to stop the refugees.

Daily Beast:


For over an hour, the sound of people trying to direct each other in multiple languages through farms, woodlands, and across riverbanks was punctuated by shots. First it sounded like single rifle blasts, then came bursts of three, and then longer, heavier automatic fire.

However, when Papastathis appeared on Wednesday afternoon to direct us to the new location, he denied absolutely that we had heard what we heard.

"Only tear gas is being fired," he insisted to a group of a dozen journalists on the tracks.

Turkey accused Greece of killing a Syrian man and wounding five other people. The next day footage of Greek soldiers apparently firing in the direction of migrants on the border surfaced online. And more signs of the Greeks using live fire on migrants and asylum seekers could be found at a makeshift camp for people waiting to cross the Evros River near the Turkish city of Edirne.

Posted by: Frank G || 03/08/2020 13:57 || Comments || Link || E-Mail|| [6557 views] Top|| File under: Moslem Colonists
Vigilantes Along Greek Border With Turkey Say, 'No More' to Migrants
[DNYUZ] EVROS, Greece ‐ The farmers and pensioners wore black clothes and heavy boots, imitating Greece's special forces, and trod along a rural road on a night patrol looking for migrants trying to cross the northern land border with Turkey. "We'll get you next time!" they shouted at a small group of men who had made it over and fled.

Two hundred miles to the south, on the border island of Lesbos, locals angrily blocked a dinghy full of migrants from Turkey, including a pregnant woman and children, from getting off on a pier.

"No more!" they yelled, cursing.

On land and at sea, one thing is clear along Greece's meandering border with Turkey: This is not 2015 anymore. Then, while much of Europe was convulsed with anger and fear as more than a million asylum seekers poured in from distant wars, Greeks helped rescue refugees at sea, or greeted them with empathy as they traversed the country en route to northern Europe.

The citizens of the island of Lesbos were even nominated for a Nobel Peace Prize.

Now, the reaction is overt hostility. A new center-right Greek government has temporarily suspended accepting asylum applications and pledged to summarily expel those who come in order to discourage migrants. And ordinary citizens, many of whom who are fed up, are taking matters into their own hands.
Posted by: Besoeker || 03/08/2020 05:09 || Comments || Link || E-Mail|| [6520 views] Top|| File under:
Greek Border in Flames as Migrants Keep Trying to Break Through
[BREITBART] Dramatic pictures and video are emerging of fires raging along the border between Greece and The Sick Man of Europe Turkey

...the occupiers of Greek Asia Minor...
, as migrants colonists ‐ aided and even armed by the Turks, according to the Greeks ‐ continue their efforts to force their way in.

The Europe
...the land mass occupying the space between the English Channel and the Urals, also known as Moslem Lebensraum...
an Union, including the United Kingdom, funnelled billions of euros to the Islamist government in Ankara in an effort to persuade it to bring the migrant crisis under a modicum of control after hundreds of thousands of illegal border crossings, often by sea, in 2015-16.

That deal unravelled at the end of February 2020, as Ottoman Turkish president Reep Tayyip Erdogan announced migrants colonists were free to pass through his country and into Europe, seemingly as punishment for the West's failure to offer sufficient support to his invasion of Syria, which has become fraught with danger as his forces clash with the Russian-backed Syrian government in Idlib province.

Migrants say Greek forces stripped them and sent them back to Turkey in their underwear

[EDITION.CNN] Several migrants attempting to cross from Turkey to Greece told CNN over the past week that Greek security forces took their documents, money, phones and clothes before sending them back to Turkey in their underwear.

CNN has obtained a video showing men in their underpants arriving back on Turkish soil, allegedly sent back through Evros River, with no clothes by Greek security forces. The river, known as Meriç in Turkey, forms the natural border between both countries.

The video was captured by Turkish state broadcaster TRT. CNN cannot independently verify this specific video or circumstances surrounding how it was shot. But human rights groups like Amnesty International have documented dozens of similar refugee testimonies in recent years -- which Greek authorities have repeatedly denied.

CNN has spoken to several men from Syria, Afghanistan, Morocco and Pakistan who said they experienced this violent and degrading treatment by the Greek security forces in recent days.

Greeks surrender, to temporarily house 'migrants from Turkey'
[PRESSTV] Greece says it is to set up two makeshift camps on its mainland to house the migrants colonists that The Sick Man of Europe Turkey

...the occupiers of Greek Asia Minor...
reportedly allowed into Europe
...the land mass occupying the space between the English Channel and the Urals, also known as Moslem Lebensraum...
to evoke a response from the continent.

"We want to build two closed centers in [the northern region of] Serres and the greater Athens area with 1,000 places," Notis Mitarachi, migration minister, told Greece's Skai TV on Saturday.

"We need the backing of local communities. We cannot leave all [these] people on the islands," he said, referring to the Greek island of Lesbos and four other Augean islands that have been hosting Europe-headed migrants colonists.

Ottoman Turkish President His Enormity, Sultan Recep Tayyip Erdogan the First


...Turkey's version of Mohammed Morsi but they voted him back in so they deserve him. It's a sin, a shame, and a felony to insult the president of Turkey. In Anatolia did Recep Bey a stately Presidential Palace decree, that has 1100 rooms. That's 968 more than in the White House, 400 more than in Versailles, and 325 more than Buckingham Palace, so you know who's really more important...


claimed on March 1 that the country would no longer keep migrants colonists from crossing onto Europe, alleging that Turkey could host no more refugees from neighboring Syria.

Ever since, over 1,700 migrants colonists are said to have landed on the islands from Turkey, adding to the 38,000 who are already crammed into overstretched refugee centers there.

Erdogan's announcement came after Turkey's military intervention in neighboring Syria prompted deadly

festivities

with the Syrian military, and threatened direct confrontation with Russia, which is backing Damascus against militancy and terrorism.

Observers say Turkey played the refugee card to enable European support for its operations in Syria, where Ankara backs a number of anti-Syria

murderous Moslem

groups, and potentially pit the Western military alliance of NATO


...the North Atlantic Treaty Organization. It's headquartered in Belgium. That sez it all....


against Damascus and Moscow.
A group of migrants colonists on Saturday tried to bring down a fence in a desperate attempt to bust through the border into Greece while others hurled rocks at Greek police. Greek authorities responded, firing volleys of tear gas at the youths.

At least two migrants colonists

were maimed

in the latest clash between Greek police and migrants colonists gathered on the Ottoman Turkish side of a border crossing near the Greek village of Kastanies. As in previous confrontations this week. officers in Greece fired tear gas to impede the crowd and Ottoman Turkish police fired tear gas back at their Greek counterparts. Groups of mostly young men tied ropes onto the fence in an attempt to tear it down. Some shouted ``Allah is Great`` while others shouted ``open the border.``

Erdogan plans to be in Brussels on Monday for a one-day working visit. A statement from his office did not specify where he would be during his visit or the reason why he's heading to the EU's headquarters.

In a statement Saturday, the Greek government said that around 600 people, aided by Ottoman Turkish army and military police, threw tear gas at the Greek side of the border overnight. It also said there were several attempts to breach the border fence, and fires were lit in an attempt to damage the barrier.



Greek authorities said they thwarted more than 38,000 attempted border crossings in the past week and arrested 268 people - only 4% of them Syrians. They reported reported 27 more arrests Saturday, mostly migrants colonists from Afghanistan and Pakistain.

Greek authorities said they thwarted more than 38,000 attempted border crossings in the past week and arrested 268 people - only 4% of them Syrians. They reported reported 27 more arrests Saturday, mostly migrants colonists from Afghanistan and Pakistain.

Greece has described the situation as a threat to its national security and has suspended asylum applications for a month, saying it will deport new arrivals without registering them. Many migrants colonists have reported crossing into Greece, being beaten by Greek authorities and summarily forced back into Turkey.

``I didn't go to the river,`` said Mohammed, the refugee from Idlib. ``When the Greece police capture you, they tell you to take off all your clothes and have only the underwear, and then they order you to go to the other side.''

On Saturday, Ottoman Turkish Interior Minister Suleyman Soylu predicted that Greece would not be able to ``hold on to its borders`` during the summer, when the river that delineates most of the Turkey-Greece border gets shallower and easier to cross.

Soylu has said Erdogan instructed Ottoman Turkish authorities to prevent migrants colonists from attempting to reach the Greek islands in dinghies to avoid ``human tragedies.`` Hundreds have drowned attempting the comparatively short but dangerous voyage from Turkey's coast.

Posted by: Fred || 03/08/2020 00:00 || Comments || Link || E-Mail|| [6581 views] Top|| File under: Sublime Porte
Syria-Lebanon-Iran
50 Pakistani fighters killed in Turkish strikes in Syria
[ARABNEWS.PK] Up to 50 Pak fighters have been killed in military action by the Ottoman Turkish army and Syrian regime forces in Syria's last major rebel stronghold in the northwest of the country, officials told Arab News this week.

Fighting has escalated dramatically in recent days in Idlib in northwest Syria, where The Sick Man of Europe Turkey


...just another cheapjack Moslem dictatorship, brought to you by the Moslem Brüderbund...


has sent thousands of troops and military vehicles in the last month to counter Syrian government forces' advances in the last remaining bastion held by rebels. On the opposite side in Syria's nine-year conflict is Russia, which supports Hereditary President-for-Life Bashir Pencilneck al-Assad


Despoiler of Deraa...


and has also carried out Arclight airstrike

...KABOOM!...
s in recent days.

On Thursday, Turkey and Russia agreed to a cease-fire deal after talks in Moscow to contain a conflict that has displaced nearly a million people in three months.

"The number of those [Paks] killed is more than 50," an official told Arab News on condition of anonymity as he was not authorized to speak to the media about the issue.

Another government official confirmed that 50 Paks had been killed.

Pakistan's foreign office did not respond to Arab News queries when contacted to comment on this news.

The deceased likely belong to Zainebiyoun Brigade, a militant group that was placed on the US Treasury's financial blacklist in January 2019 and comprises Pakistani Shias fighting in Syria and Iran.

According to media reports, Zainebiyoun Brigade has over 800 Pakistanis fighting in Syria. The group's fighters are allegedly trained by Iran's Quds Force, the military unit responsible for projecting Iran's influence via proxies across the Middle East.

"Following the clashes in Syria's Idlib [region], 21 members of Fatemiyoun and Zainebiyoun brigades were martyred," Iran's Hawzah News Agency reported on Sunday, adding that 18 of the deceased belonged to the Zainebiyoun Brigade.

"This is not the first incident where Pakistanis have been killed in Syria," Pakistani security analyst Muhammad Amir Rana said, adding that Pakistani militants fighting for both Daesh and Assad's forces, had been killed in Syria in the past. He said many Pakistanis had also been arrested upon their return from Syria but could not provide an exact number of fatalities.
Posted by: Fred || 03/08/2020 00:00 || Comments || Link || E-Mail|| [6532 views] Top|| File under: Sublime Porte
Iran Revolutionary Guard commander killed in Syria
[EN.ANNAHAR] An official with Iran's Revolutionary Guard who took part in battles around war-torn Syria was killed near the Syrian capital, an Iranian semiofficial news agency and an opposition war monitor reported Saturday.

Iran's semiofficial Fars news agency identified the commander as Farhad Dabirian and said he was killed in the south Damascus suburb of Sayyida Zeinab. The area is home to a holy shrine for Shiite

Moslem

s.

There was no immediate claim of responsibility for the killing and Fars reported no additional details on how Dabirian was killed.

Iran

...a theocratic Shiite state divided among the Medes, the Persians, and the (Arab) Elamites. Formerly a fairly civilized nation ruled by a Shah, it became a victim of Islamic revolution in 1979. The nation is today noted for spontaneously taking over other countries' embassies, maintaining whorehouses run by clergymen, involvement in international drug trafficking, and financing sock puppet militias to extend the regime's influence. The word Iran is a cognate form of Aryan, the abbreviation IRGC is a cognate form of Stürmabteilung (or SA), the term Supreme Guide is a cognate form of either Shah or Führer or maybe both, and they hate Jews Zionists Jews. Their economy is based on the production of oil and vitriol...
is an ally of Syria and has offered military advisers and sent

gunnies

and material support to help Hereditary President-for-Life Bashir Pencilneck al-Assad


Light of the Alawites...


's government forces in the nine-year civil war.
Iran's Fars news agency said that Dabirian had been "martyred", without specifying his rank or whether he was a member of the IRGC.

It said he was tasked with guarding a Shiite shrine south of the Syrian capital.

Iran has deployed personnel from the IRGC in Syria to support President Bashar al-Assad.

The Britain-based Observatory, which relies on a network of sources inside Syria, called the death an "assassination" but did not suggest who was responsible.
Posted by: Fred || 03/08/2020 00:00 || Comments || Link || E-Mail|| [6528 views] Top|| File under: Govt of Iran
Who's in the News
30
[untagged]
5
Taliban
5
Govt of Saudi Arabia
5
Sublime Porte
3
Islamic State
3
Govt of Iran
2
Moslem Colonists
2
Govt of Iraq
1
Hezbollah
1
Houthis
1
Islamic Jihad (Palestian)
1
Arab Spring
1
Commies
1
Govt of Iran Proxies
1
al-Nusra
1
Govt of Syria
Bookmark
E-Mail Me
The Classics
The O Club
Rantburg Store
The Bloids
The Never-ending Story
Thugburg
Gulf War I
The Way We Were
Bio
Merry-Go-Blog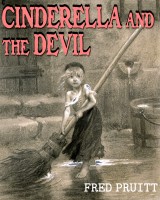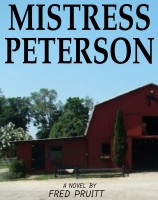 On Sale now!


A multi-volume chronology and reference guide set detailing three years of the Mexican Drug War between 2010 and 2012.

Rantburg.com and borderlandbeat.com correspondent and author Chris Covert presents his first non-fiction work detailing the drug and gang related violence in Mexico.

Chris gives us Mexican press dispatches of drug and gang war violence over three years, presented in a multi volume set intended to chronicle the death, violence and mayhem which has dominated Mexico for six years.
Click here for more information


Meet the Mods
In no particular order...


Steve White
Seafarious
Pappy
lotp
Scooter McGruder
john frum
tu3031
badanov
sherry
ryuge
GolfBravoUSMC
Bright Pebbles
trailing wife
Gloria
Fred
Besoeker
Glenmore
Frank G
3dc
Skidmark
Alaska Paul



Better than the average link...



Rantburg was assembled from recycled algorithms in the United States of America. No trees were destroyed in the production of this weblog. We did hurt some, though. Sorry.
44.197.230.180

Help keep the Burg running! Paypal: