Afghanistan
Afghan policeman kills 9 sleeping fellow officers
KABUL, Afghanistan (AP) -- An Afghan policeman killed nine of his fellow officers as they lay sleeping in a village in the eastern Paktika province on Friday, police said, blaming the attack on the Taliban. Provincial police chief Dawlat Khan Zadran said the incident took place in Yayakhil town of Yayakhil district.

Bowal Khan, chief of Yayakhil district, identified the gunman as Asadullah, who goes by one name. He said the gunman was assigned to a small command post when he woke up at 3 a.m. for guard duty. He then used his assault rifle to kill the nine men sleeping inside the post, took their weapons and piled them in a pickup truck. According to Khan, Asadullah then sped away in the truck.

Khan said the victims included one of his brothers and the commander of the post, identified as Mohammad Ramazan. He said two of the dead were Ramazan's sons.

The motive for the killing was not known,
but police in the area blamed the Taliban for the attack. Paktika is a stronghold of the Haqqani network, a Pakistani-based group with ties to the Taliban and al-Qaida. Although they mostly attack U.S.-led coalition forces, they have often carried out assaults and bombings against the Afghan army and police.

"This man is a coward. What he did is part of the Taliban conspiracy," Khan said.

Khan and Zadran said the killer's two brothers were being held for questioning.


Definitely time for the number seven truncheons...

It's Afghanistan. They probably don't have such specialized tools, making do with whatever they use to beat their donkeys.

So you're telling me that a five-iron just isn't available...

The village police is also known as the Afghan Local Police, or ALP. It is a village-level force that provides security in areas where the Afghan army and police cannot. The ALP is trained by the U.S. troops but commanded and run by the Afghan government and police.
Posted by: Steve White || 03/30/2012 08:22 || Comments || Link || E-Mail|| [6461 views] Top|| File under:
Taliban in drag captured
Click the link and see if you can identify what it was about their costume that gave them away.
Oh! Oh! I know! Pick me! Pick me!
Seven of 'em, each pretty in his own special way. And you know the girls are going to be distinctly unhappy when their dresses are kept for evidence...
Posted by: gorb || 03/30/2012 02:20 || Comments || Link || E-Mail|| [6465 views] Top|| File under:
NATO Supply Convoy Ambushed in West Afghanistan
[An Nahar] Insurgents ambushed a NATO


...the North Atlantic Treaty Organization. A cautionary tale of cost-benefit analysis....


coalition supply convoy in a mountainous area of western Afghanistan, sparking a three-hour firefight in which an Afghan soldier, five Afghan security guards, and 14 attackers were killed, officials said Thursday.

Najibullah Najibi, a

front man

for the Afghan National Army's western region, said the battle raged Wednesday along a highway regularly used by coalition supply trucks in Bala Buluk district of Farah province.

"The fighting was intense and we sent in extra forces," Najibi said.

There were varying estimates of the number of Islamic fascisti killed.

Raouf Ahmadi, a

front man

for the Afghan National Police in the west, said more than 30 Islamic fascisti were killed and 10 others were

maimed

.

Sayed Abdul Wahid, an official of the Arya security company, said his workers who were fighting with AK-47s were overpowered by Islamic fascisti using heavy weapons, including rocket-propelled grenades and machine guns.

He said five of his employees were killed and five others were

maimed

by

cut-throats

who burned three vehicles in the convoy.

Posted by: Fred || 03/30/2012 00:00 || Comments || Link || E-Mail|| [6466 views] Top|| File under: Taliban
Africa Horn
Attack at police station in Mogadishu kills two people
[Shabelle] Shabaab fighters have on Wednesday night attacked Somali government

cop shoppe

at Huriwa district, north ofMogadishu, killing two people, witnesses said.

A police officer at the station told Shabelle Medai that heavily armed suspected Al-shabab

snuffies

have overnight launched a surprise offensive on the headquarters, saying the army have defended from the attackers and sustained on them loss.

He added that two people on both sides have been confirmed dead during the attack and the area is now under government control and conducting security operations to secure overall security and stability.

Residents said masked Somali

gunnies

have

rubbed out

a civilian and injured another in Hamar-jabab district inMogadishu.

Posted by: Fred || 03/30/2012 00:00 || Comments || Link || E-Mail|| [6461 views] Top|| File under: al-Shabaab
UK diplomats investigate reports of arrest of British man in Somalia
[Shabelle] UKdiplomats are investigating reports that a British man has been

locked away

inSomaliaon suspicion of links to the Islamist rebel group al-Shabaab.



... Somalia's version of the Taliban, functioning as an arm of al-Qaeda...


The 45-year-old was held at the airport in the capital, Mogadishu, yesterday after travelling from the UK via Nairobi in Kenya, according to reports.

He is alleged to have told immigration officials he was planning to go to Kismayo in southernSomalia, a port city held by al-Shabaab, which is affiliated to al Qaeda.

The Foreign and Commonwealth Office (FCO) said it was aware of reports about the Briton's arrest.

Britons are thought to make up about a quarter of the estimated 200 foreigners fighting with al-Shabaab inSomalia, according to a recent Royal United Services Institute report.

The FCO advises against all travel to war-tornSomalia.
Posted by: Fred || 03/30/2012 00:00 || Comments || Link || E-Mail|| [6466 views] Top|| File under: al-Shabaab
Africa North
Southern Libya militias reach new agreement to end fighting
TRIPOLI: Rival militias in the southern Libyan city of Sabha have reached an agreement to end clashes that killed more than 50 people, marking a fresh attempt by the government to impose order nationwide months after the overthrow of Muammar Qaddafi.


This replaces the old agreement to end clashes, which lasted about a day...

Representatives from the militias had agreed to a cease-fire on Wednesday but some clashes resumed hours later. Trouble erupted on Sunday when the groups - one comprising fighters from Sabha, the other from the Tibu ethnic group - fell out in a minor dispute over a car, locals there had said.


"Yer mudder!"
"Yer mudder's mustache!"

A delegation of officials from various government ministries traveled to Sabha to try to reach an agreement between both sides.

"The conflict parties have reached an agreement and it will be signed in the next few hours," Mohammed Al-Harizy, spokesman for the NTC, told a news conference, adding the violence had begun from a dispute over payment for former rebel fighters.

Reading out a statement, Harizy said both sides had agreed the Libyan army would take control of entry points into Sabha including the airport, scene of some of the fighting. He said the agreement also called for Tibu fighters from outside Sabha to leave the city, adding that a separate NTC delegation was on its way to Sabha.

Government spokesman Nasser Al-Manee said on Wednesday that 3,000 soldiers and border guards had been sent to the area.

In Sabha, the scene was much quieter, Sabha fighter Oweidat Al-Hifnawi said. "There was an agreement and there is no more fighting," he said by phone.
Posted by: Steve White || 03/30/2012 00:00 || Comments || Link || E-Mail|| [6463 views] Top|| File under:
Arabia
Dronezaps in Yemen Too!
U.S.-operated drones carried out deadly missile strikes against suspected al Qaeda targets in Pakistan and Yemen on Friday, U.S. government sources said.

There was no connection between the targets in the two locations, other than the fact that both sets of militants who were attacked were believed to have had some connection with al Qaeda affiliates, according to the sources.

Reports from Aden said that at least five suspected al Qaeda militants traveling in a car in southern Yemen's Shabwa province were killed when a drone strike set their vehicle on fire.


Maybe it was one of those clown cars, with 25 AQ's in it (I can dream, can't I?)


Witnesses said a second drone hit an empty building.


Sometimes you miss. But at least it wasn't full of fluffy baby bunnies.
Posted by: Glenmore || 03/30/2012 18:20 || Comments || Link || E-Mail|| [6461 views] Top|| File under:
Swiss woman's Yemen captors want OBL wives freed
[Emirates 24/7]
A bid to release a Swiss woman kidnapped in Yemen has suffered a blow after her abductors made excessive demands, including for the late Osama bin Laden


... who is currently warming his feet by the fire with Hitler and Himmler...


's widows to be freed, a tribal chief said on Thursday.

Al Qaeda

forces of Evil

kidnapped

the woman on March 14 from her home in the Red Sea port city of Hodeida, where she had been teaching at a foreign language institute.

She was taken to far eastern Shabwa province.

Tribal chief Ali Abdullah Zibari said, however, that mediation efforts had so far failed because of excessive demands placed by her captors, including the release of bin Laden's widows held in Pakistain.

Zibari said the Islamic

snuffies

also demanded the release of several women held in Iraq and

Soddy Arabia

in return for the Swiss captive.

"Their initial demands for the release of (former Al Qaeda chief) Osama bin Laden's wives held in Pakistain were rejected by Yemeni officials last week," Zibari told AFP, adding the group then placed new conditions for the Swiss woman's return.

"Now they're demanding the release of 100 Al-Qaeda affiliated

forces of Evil

from Yemeni jails and 50 million euros ($66 million)... at which point the mediation efforts failed because of the prohibitive demands," he said.

Posted by: Fred || 03/30/2012 00:00 || Comments || Link || E-Mail|| [6461 views] Top|| File under: al-Qaeda in Arabia
Army shells tribal posts near Sana'a
[Yemen Post]
The Yemeni army shelled intensively tribal posts in Arhab area, some 35 km northern the Yemeni capital of Sana'a, security and local sources told Yemen Post.

Army forces launched heavy bombardment on tribal posts in Shara, Laboa, Bani Hormoz and al-Hojra of Arahb, local tribal source said.

Combat troops from the

Elite Republican Guards

positioned in AL-Sama mountain started surprisingly the intensive shelling at 6 PM, said the local source, adding that the army used different kinds of heavy weapons.

It was the heaviest bombardment since the breakout of

festivities

between the tribal militias and the

elite republican guard

forces, according to the area residents.

The accounts of causalities have yet been released, however, the initial information indicated that at least 2 men were

maimed

in the first minutes of the attack.

On Tuesday, army forces accidentally killed two civilians in Arahb as it had mistaken them for being militias.

The official

front man

for Arhab tribe, Mohammed Mabakot al-Arashani, was quoted by Marib Press, a local news website, as saying that former President President-for-Life Ali Abdullah Saleh's


... Saleh initially took power as a strongman of North Yemen in 1977, when disco was in flower, but he didn't invite Donna Summer to the inauguration and Blondie couldn't make it...


loyal forces escalation of attacks is an indicative of the former regime attempts to stay in power.

The Republican Guard, the best trained and equipped military forces in the country, is commanded by former President's eldest son, Ahmed.

Al-Arashani accused Saleh of trying to portray that there is al-Qaeda militias in their area in order to keep his son in his post as long as possible.

Posted by: Fred || 03/30/2012 00:00 || Comments || Link || E-Mail|| [6464 views] Top|| File under: al-Qaeda in Arabia
Bangladesh
Rab men assault DU teacher
[Bangla Daily Star] Members of Rapid Action Battalion
beat up a Dhaka University teacher as he requested them to move their car that was obstructing a narrow lane, the victim has claimed.


Never, ever lean on the horn at the RAB...

Muhammad Saif Uddin Khan, lecturer of finance, was admitted to Pongu Hospital with severe injuries in his abdomen, forehead and left elbow.

Saif said he requested the Rab men to park their patrol car aside around 6:00pm Wednesday as it was causing traffic congestion on the road in Dakkhin Khan in the capital.

"I was going to a relative's house in Mirpur when I noticed traffic jam in front of my gate," he added.

The traffic couldn't move as the Rab vehicle was parked occupying half of the road. Saif said he came forward and requested Lt Alim Miah sitting on the front to move the car aside.

"How dare you say that? Don't you know it's Rab's car?" the Rab official was quoted as shouting.

A heated argument followed and at one stage driver of the car lance corporal Nurul Amin got down and swooped on Saif.

"I gave them my identity but he didn't bother and started beating me up. They punched on my forehead and kicked me in the chest as I fell on the ground," he added.

His left elbow was broken during the incident.

Saif's wife came out and requested the Rab man to stop. The law enforcers threatened her with "serious consequence" if they filed any complaint with the authorities or inform the media.

"Lt Alim even threatened my wife not to inform the university authorities," Saif told The Daily Star over phone.
Posted by: Fred || 03/30/2012 00:00 || Comments || Link || E-Mail|| [6474 views] Top|| File under:
Caribbean-Latin America
Badanov's Buzzkill Bulletin
By Chris Covert
Rantburg.com

Between March 15th and March 25th Mexican Army and Naval Infantry units in ongoing counternarcotics operations throughout Mexico seized 2,622.493 kilograms of marijuana, 4.78 kilograms of cocaine, .254 kilograms of glass methamphetamine, 770 liters of liquid methamphetamine, 326.25 kilograms of solid methamphetamine, MP $7,703 (USD $596.82) and USD $164.00 (MP $2,102.60) in cash.

A Mexican Army unit with the 15th Military Zone detained one unidentified individual in Ocotlan municipality in Jalisco state March 15th. The detainee had 28 packages of cocaine and .223 kilograms of marijuana on his person.


On March 19th, an army unit with the Mexican 15th Military Zone in Jalisco state seized guns and drugs in Cabecera municipality. Contraband seized included two handguns, two weapons magazines, .254 kilograms of glass methamphetamine, .180 kilograms of cocaine and .190 kilograms of marijuana.


On March 20th, a Mexican Army unit with the 15th Military Zone detained five unidentifed individuals and secured drugs and guns in Ocotlan municipality. Included contraband were 1.5 kilograms of marijuana, personal quantities of cocaine and glass methamphetamine, two rifles, 11 weapons magazines, 330 rounds of ammunition, MP $200.00 (USD $15.60) in cash, tactical and communications gear, three motorcycles and one vehicle.


An Army unit with the Mexican 15th Military Zone located a hidden drug laboratory in Tlajomulco de Zúñiga municipality March 21st. Soldiers seized 200 liters of paint thinner, 200 liters of alcohol, 30 liters of acetone, 30 liters of ether, one acetylene bottle, one industrial gas bottle and a reactor.


On March 23rd a Mexican Army unit with the 15th Military Zone detained one unidentified individual in Las Liebres colony in Tlaquepaque municipality. Soldiers took possession of .230 kilograms of marijuana.


An army unit with the Mexican 2nd Military Zone detained four unidentified individuals in Tijuana municipality in Baja California March 23rd. The arrests took place in El Dorado colony in La Presa Delagacion where soldiers also seized 15.6 kilograms of marijuana in eight packages, five handguns, six weapons magazines, 36 rounds of ammunition and two vehicles.


A Mexican Army unit with the 2nd Military Zone detained four unidentified individuals in Tijuana municipality in Baja California March 23rd. The detentions took place in Real de San Francisco colony in Delegacion La Presa where soldiers found 162 kilograms of marijuana, three rifles, one weapons magazine, 114 rounds of ammunition and one vehicle.


Army units with the Mexican 19th and 26th Military Zone seized a number of weapons in Coatzintla, Ixtaczoquitlan and Jaltipan municipalities in Veracruz state March 23rd. Included contraband seized were four rifles, one handgun, nine weapons magazines, 300 rounds of ammunition and three vehicles.


Army units with the Mexican 9th Military Zone located three vehicles in Sinaloa state March 23rd with quantities of drugs and guns. The vehicles were found in Angostura and Mocorito municipalities, where soldiers found 1.5 kilograms of marijuana, 4.6 kilograms of cocaine, one fragmentation grenade, 1,658 rounds of ammunition, 18 weapons magazines, tactical gear and three vehicles.


An army unit with the Mexican 45th Military Zone conducted a search of a tractor trailer rig at a military checkpoint along Sonora State Highway 40, at a location between Golpo Santa Clara and San Luis Rio Colorado in Sonora state March 24th. Inside the trailer soldiers found 2,440 kilograms of marijuana. The unidentified truck driver was detained at the scene.


A Mexican Naval Infantry unit in Sinaloa state March 25th located a hidden synthetic drug laboratory. The lab was found eight kilometers from the village of Marmol de Salcido in Mazatlan municipality. Marines found 400 liters of liquid methamphetamine, 300 kilograms of solid methamphetamine, 675 kilograms of caustic soda, five stills, 10 dryers, eight gas cylinders, 157 plastic drums with a capacity of 10, 15, and 50 liters, 59 drums with a capacity of 200 liters, each of which contained unidentified chemicals, 60 plastic containers with a capacity of 100 liters each (three of them containing solid chemicals), 30 bottles of water and an oxygen tank.


A Mexican Army unit with the 5th Military Zone stopped a tractor trailer rig at a military checkpoint in Juarez in Chihuahua state March 25th. Soldiers found 183.78 kilograms of marijuana aboard the trailer. The unidentified driver was detained at the scene.


A Mexican Army unit with the 9th Military Zone in Sinaloa state March 25th located a hidden synthetic drug laboratory. The lab was found near the village of Carrizalejo in Culiacan municipality where soldiers seized 26.25 kilograms of solid methamphetamine, 370 liters of liquid methamphetamine, 350.5 kilograms of an unidentified chemical, 100 kilograms of ammonia, five kilograms of mercury, one liter of tartric acid, 110 liters of alcohol, 98 liters of caustic soda, 1,296 liters of an unidentified chemical and two metallic reactors.


Army units with the Mexican 7th Military Zone conducted several traffic stops in Nuevo Leon state March 25th. The stops took place in Escobedo, Cadereyta and China municipalities where soldiers detained six suspected criminals and seized quantities of marijuana powder and rock cocaine divided for retail sale, 11 rifles, 17 rounds of ammunition, two grenades, MP $2,900.00 (USD $226.20) in cash, communications and tactical gear, and five vehicles.


On March 22nd in Jalisco state an army unit with the 15th Military Zone detained two unidentified individuals and seized a quantity of contraband in Tepatitlan de Morelos municipality. Soldiers seized .105 kilograms of methamphetamine, .900 kilogramos of marijuana, two handguns, four weapons magazines, 91 rounds of ammunition, one fragmentation grenade, MP $2,603.00 (USD $203.03) in cash, six radios and two vehicles.


On March 23rd an army unit with the Mexican 15th Military Zone in Encarnacion de Diaz municipality of Jalisco state detained two unidentified individuals and seized .360 kilograms of marijuana, personal quantities of cocaine and methamphetamine and 26 packages of methamphetamine divided for retail sale.


On March 24th in Jalisco state, a Mexican Army unit with the 15th Military Zone detained three unidentified individuals in Jamay municipality, seizing 1.120 kilograms of marijuana, personal quantities of methamphetamine and cocaine, 19 rounds of ammunition, MP $2,000.00 (USD $156.00.) and USD $164.00 (MP $2,102.60) in cash, three radios and three vehicles.


On March 24th in Jalisco state in Ojuelos municipality soldiers found two apparently abandoned vehicles with personal quantities of marijuana, two weapons magazines and 49 rounds of ammunition aboard.
Chris Covert writes Mexican Drug War and national political news for Rantburg.com
Posted by: badanov || 03/30/2012 00:00 || Comments || Link || E-Mail|| [6462 views] Top|| File under:
Europe
France nabs at least 17 Islamists in raids across the country
French police have arrested at least 17 people early Friday morning over suspected links to militant Islamist circles in several cities across the country, including Nantes, Le Mans, Toulouse, and the suburbs of Paris.


Apparently the French didn't read the New York Times piece cautioning them about the imminent dangers of anti-Muslim hysteria...

Days after Sarkozy ordered a crackdown on Islamist extremists, France's DCRI domestic intelligence agency, along with the national police's elite RAID unit, conducted the raids across France.


Sarko definitely didn't get the memo...

Cédric Delage, the Toulouse regional secretary for the French police union, said the DRCI conducted the raids "to look for groups or individuals who may be dangerous to the French state."

Delage said it was still too early to say if there was a direct link between Friday's arrests and the Merah case. "Further investigation and questioning of the suspects will reveal more information in the hours to come," he said.

Friday's raids in Toulouse were concentrated in the suburb of Mirail. According to the website of Le Monde, the arrests led to the seizure of three Kalashnikovs, a pistol and a grenade, along with other arms.

Police also conducted raids in the western city of Nantes, home to the leaders of Forsane Alizza (Knights of Pride), a banned Islamist organization that French media reports have linked to Merah. According to one source, the arrests included Forsane Alizza's leader, Mohammed Achamlane.

Forsane Alizza was banned on February 29, 2012, by French Interior Minister, Claude Gueant. The group has been known for its provocative demonstrations, such as last year's protests against a French ban on worshippers praying in the streets.

According to researcher Jean-Yves Camus, Forsane Alizza is a group comprised mainly of young people who have been recently radicalized. He said, "Members of Forsane Alizza espouse jihadism and Salafism, but they have very little knowledge of Islam. They are primarily an attention-seeking group that wants to get noticed."


So apparently the combination of French socialist secular education, French socialist civil indoctrination, and French socialist society failed to prevent the 'radicalization' of French-born youts of Arab ethnic origin. Wonder what proportion of French socialists will admit publicly that their policies have failed?

Camus


No, not that one, another one...

said he observed a recent protest outside the Paris mayor's office against extremist Christians when Forsane Alizza members showed up in "Afghan outfits". He said, "They did not try to hide, but rather they wanted to be filmed and photographed as much as possible."

Forsane Alizza first made news in June 2010, when ten of its members organized a boycott of McDonald's in the central French city of Limoges, calling the US company a "slave of Israel". A few months ago also, the group burned copies of France's civil codes to protest the law banning the burqa.

This article starring:
Mohammed Achamlane
Posted by: ryuge || 03/30/2012 10:36 || Comments || Link || E-Mail|| [6479 views] Top|| File under:
French Militant Suspected In Indonesian Embassy Blast In Paris
A French

beturbanned goon

was allegedly involved in last week's

kaboom

at Indonesia's Embassy in

Gay Paree

, a top anti-terrorism official said Thursday, citing intercepted emails and online chats.
 
The package bomb that went kaboom! March 21 did not cause any injuries or major damage to the building.
Posted by: trailing wife || 03/30/2012 00:00 || Comments || Link || E-Mail|| [6460 views] Top|| File under:
Four preachers banned from entering France
[Emirates 24/7]

La Belle France

said Thursday it had banned four

Mohammedan

preachers from entering

La Belle France

to attend an Islamic conference, saying their "calls for hatred and violence" were a threat to public order.

President Nicolas Sarkozy


...23rd and current President of the French Republic and ex officio Co-Prince of Andorra. Sarkozy is married to singer-songwriter Carla Bruni, who has a really nice birthday suit...


had wanted to ban the high-profile Islamic

holy man

s from attending the conference next month in the wake of a series of killings by Al Qaeda inspired gunman Mohamed Merah that shocked

La Belle France

.

Saudi

holy man

s Ayed Bin Abdallah Al Qarni and Abdallah Basfar, Egyptian

holy man

Safwat Al Hijazi and a former mufti of Jerusalem Akrama Sabri are banned from entering

La Belle France

, a statement said.

"These people's positions and statements calling for hatred and violence seriously damage republican principles and, in the current context, represent a serious threat to public order," said the statement from Foreign Minister Alain Juppe and Interior Minister Claude Gueant.

The ministers also voiced "regret" that prominent Swiss intellectual Tariq Ramadan has been invited to the April 6-9 meeting organised by the Union of Islamic Organisations in

La Belle France

(UOIF).

They said his "positions and statements are against the republican spirit, which does not do any service to

La Belle France

's

Mohammedan

s".



La Belle France

cannot prevent Ramadan from entering as Switzerland


...home of the Helvetians, famous for cheese, watches, yodeling, and William Tell...


is a member of Europe's visa-free Schengen zone.

Influential Qatari preacher Yusuf Al Qaradawi and Mahmud Al Masri of Egypt have decided not to come for the conference, the statement said.

Ramadan is considered one of Europe's leading

Mohammedan

thinkers and was an adviser to former British prime minister Tony Blair.

His grandfather founded Egypt's

Moslem Brüderbund

, of which his father was a senior member exiled by former Egyptian president Gamal Abdel Nasser.

He has been barred from entering US territory since 2004.

Sarkozy said on Monday that Qaradawi, 86, an influential Qatar-based

Mohammedan

holy man

, was not welcome in

La Belle France

.

Qaradawi, who hosts a popular show on Al-Jazeera satellite television, backed the Arab Spring uprisings in Tunisia, Egypt and Libya, and has launched a fund-raising effort for the Syrian opposition.
That ban, which has now turned into a withdrawal, was criticised by the International Union of

Mohammedan

Scholars which Qaradawi heads.

The union said that Qaradawi is "a moderate scholar who contributed to combating extremism in Islamic thoughts."

The

holy man

is accused of having made anti-Semitic and homophobic statements and was banned from entering

Britannia

in 2008. He has been banned from entering the United States since 1999.

Posted by: Fred || 03/30/2012 00:00 || Comments || Link || E-Mail|| [6470 views] Top|| File under: Global Jihad
Home Front: WoT
U.S. Court Finds Indian Man Guilty of Trying to Sell Arms to Hizbullah
[An Nahar] An Indian citizen faces 75 years in jail in the United States after being found guilty by a Manhattan federal court of plotting to sell weapons to Hizbullah.

Patrick Nayyar, 48, was found guilty of five counts related to the support he attempted to provide to Hizbullah after a week-long jury trial before U.S. district judge Robert Sweet.

The five counts carry between five to 20 years imprisonment and in all Nayyar faces a maximum sentence of 75 years in prison when he is sentenced on Sept. 25.

According to the indictment, the Indian man and his co-conspirator Conrad Stanisclaus Mulholland agreed to provide arms, ammunition and vehicles to the Lebanese party between July and Sept. 2009.

During several meetings with an undercover FBI informant, Nayyar and Mulholland provided him with a handgun, a box of ammunition and a pick-up truck.

Last week, the jury listened to a recording of Nayyar agreeing to refer to Hizbullah as "the brothers."

Prosecutors broadcast the conversation.

"Listen, we don't have to keep repeating the name Hizbullah," the informant, a man named Ali, says to Nayyar, who then agrees.

Mulholland, 45, is currently

on the lam

.
Posted by: Fred || 03/30/2012 00:00 || Comments || Link || E-Mail|| [6461 views] Top|| File under: Hezbollah
Insurers Win $9.4 Billion Judgment Against Hizbullah in 9/11 Lawsuit
[An Nahar] A U.S. district-court judge has awarded insurers $9.4 billion after entering a final judgment against Hizbullah in a lawsuit over the Sept. 11, 2001 attacks that left almost 3,000 people dead.

U.S. District Court Judge George Daniels in the Southern District of New York said Hizbullah must pay the damages to insurers that sought to recoup payments to business and property policyholders for losses from the attacks.

The group of insurers, which includes subsidiaries of Chubb Corp., AXA Group, OneBeacon, and Munich Reinsurance Co., won in 2006 default judgments against Hizbullah and al-Qaeda when the two never contested the suit.
Posted by: Fred || 03/30/2012 00:00 || Comments || Link || E-Mail|| [6462 views] Top|| File under: Hezbollah
India-Pakistan
Four Drone-zapped in North Wazoo
MIRAMSHAH: A US drone launched a missile attack on a militant compound in Pakistan's northwestern tribal region near the Afghan border early Friday, killing four insurgents, security officials said.


First zapping in a couple of weeks. Spring Break's over?


The missiles targeted a house in a market area of Miramshah, the main town in North Waziristan, known as a stronghold of Taliban and al Qaeda-linked militants, they said.


Sharpshooting a bit more than usual - targeting such a busy area. Wonder who they wanted.


"Two missiles hit a house and four militants were killed," a security official told AFP.

"The attack took place at about 3:00 am," he said.

Witnesses said the attack triggered a fire which destroyed the building.

The compound is located in the money changers market in the Miramshah commercial district.


And all Jesus did was tip over their tables.


An intelligence official also put the toll at four dead and said two people were wounded. He said local people, including Pakistani Taliban, were engaged in rescue work.
Posted by: Glenmore || 03/30/2012 14:18 || Comments || Link || E-Mail|| [6462 views] Top|| File under:
Gunmen kill six in Pakistan - two UN workers
[Emirates 24/7] Gunmen on Thursday

rubbed out

four Pak and two UN employees in Balochistan



...the Pak province bordering Kandahar and Uruzgun provinces in Afghanistan and Sistan Baluchistan in Iran. Its native Baloch propulation is being displaced by Pashtuns and Punjabis and they aren't happy about it...


, a region plagued by Taliban violence and a separatist insurgency, police said.

Gunmen on a

cycle of violence

fired at a van carrying members of the minority

Mohammedan

community in the Speeni Road neighbourhood of Quetta city, the capital of the southwestern province, police official Jamil Kakar told AFP.

"Four people, including a woman, were killed and seven others were

maimed

," Kakar said, adding that it appeared to be a "sectarian" attack.

Dozens demonstrated in Quetta's main Meezan Chowk square and outside the provincial police chief's office, and torched a

cycle of violence

at a local hospital to protest against the killings, witnesses said.

Human rights groups have heavily criticised Pakistain for failing to crack down on sectarian violence.

Thousands of people have died in related unrest since the late 1980s.

In a separate incident,

gunnies

rubbed out

two local employees of the UN Food and Agriculture Organisation in Mastung, a city 40 kilometres (25 miles) south of Quetta, police official Shakir Ullah told AFP.

"A driver and a staff member of FAO were killed and another staffer

maimed

after

gunnies

fired at their vehicle," Ullah said.

It was not immediately clear why they were targeted and so far no one has

grabbed credit

, he said.

Posted by: Fred || 03/30/2012 00:00 || Comments || Link || E-Mail|| [6460 views] Top|| File under: TTP
Doctor who helped CIA find bin Laden sacked
[Emirates 24/7] Pakistain sacked on Thursday a government surgeon recruited by the CIA to help find the late Osama bin Laden


... who is no longer with us, and won't be again...


, officials said, amid calls for him to face treason charges.

Doctor Shakeel Afridi, who is

in jug

, was fired on disciplinary grounds by the government in northwest province Khyber-Pakhtunkhwa


... formerly NWFP, still Terrorism Central...


, where bin Laden was killed during a clandestine US raid last May that humiliated Pakistain.

"The government of Khyber-Pakhtunkhwa has issued a notification of dismissal of Dr Shakeel Afridi," provincial health secretary Ashfaq Khan told AFP.

Seventeen other medics who worked on the same fake vaccination programme set up by the CIA in a bid to confirm the Al-Qaeda chief was living in the city of Abbottabad


... A pleasant city located only 30 convenient miles from Islamabad. The city is noted for its nice weather and good schools. It is the site of Pakistain's military academy, which was within comfortable walking distance of the residence of the late Osama bin Laden....


have already been sacked from their government posts, he added.

Fifteen women health workers were dismissed last August, and a woman doctor and an assistant coordinator were sacked on March 17, Khan told AFP.

Afridi, who worked for years as a government surgeon in the lawless tribal district of Khyber, is in police custody and a panel investigating the bin Laden raid has recommended that he be put on trial for treason.

Pak officials believe Afridi may have known about bin Laden's presence in Abbottabad and shared the information with US intelligence agents.

Posted by: Fred || 03/30/2012 00:00 || Comments || Link || E-Mail|| [6465 views] Top|| File under: Govt of Pakistan
Maulana Ludhianvi released
[Dawn]
Ahl-e-Sunnat Wal Jamaat (ASWJ) leader Maulana Mohammad Ahmed Ludhianvi was released from police custody on bail in the early hours of Wednesday.

He had been

jugged

in the Industrial Area

cop shoppe

on Tuesday night under PPC 188 (on violation of Section PPC 144).

Earlier, politician Ijazul Haq, ASWJ leader Fazalur Rehman Khalil and Abdullah Gul, son of Lt-Gen (retired) Hamid Gul


The nutty former head of Pakistain's ISI, now Godfather to Mullah Omar's Talibs and good buddy and consultant to al-Qaeda's high command...


, brought Maulana Ludhianvi to the

cop shoppe

after getting assurance from the police and administration that he would neither be

placed in long-term storage

nor

jugged

. But, legal formalities would be carried out for face saving of the police and administration, it was decided.

The police

started the paperwork but haven't done much else

and the city administration later granted him bail. However,


a good lie finds more believers than a bad truth...


when Interior Minister Rehman Malik


Pak politician, current Interior Minister under the Gilani administration. Malik is a former Federal Investigation Agency (FIA) intelligence officer who rose to head the FIA during Benazir Bhutto's second tenure. He later joined the Pak Peoples Party and was chief security officer to Bhutto. Malik was tossed from his FIA job in 1998 after documenting the breath-taking corruption of the Sharif family. By unhappy coincidence Nawaz Sharif became PM at just that moment and Malik moved to London one step ahead of the button men.


got information about the bail, he blocked the bail orders.

Delay in the release of Maulana Ludhianvi provoked the activists of ASWJ, who created law and order situation on I.J. Principal Road and set tyres on fire.

After offering Tahajud prayers, Maulana Ludhianvi inquired from the police as well as the administration about his release, but he got no reply and continued to remain in detention till Fajr prayers.

After the activists started marching towards the

cop shoppe

from I.J. Principal Road, the interior minister was approached by the administration and police and informed about the consequences of detaining Maulana Ludhianvi.

On getting permission from the minister, a court was set up in the

cop shoppe

which heard the proceeding of the case registered with Industrial Area

cop shoppe

. A lawyer argued the case and later Maulana Ludhianvi was granted bail on two
surety bonds each worth Rs50,000.

The office of the city administration was also opened to issue the bail orders with the official seal of the officer concerned, and finally Maulana Ludhianvi was released.
Posted by: Fred || 03/30/2012 00:00 || Comments || Link || E-Mail|| [6470 views] Top|| File under: Sipah-e-Sahaba Pakistan
Gas pipeline blown up in Peshawar
[Dawn]
Suspected

Orcs and similar vermin

blew up a gas pipeline at Ring Road in the limits of Bana Mani

cop shoppe

here on Wednesday.

The blast caused suspension of supply of natural gas to many localities of

Beautiful Downtown Peshawar

including Hayatabad. The blast had taken place for the second time in the area as the same pipeline had been blown up two years ago, said DSP Tariq Khan.

An official of Bomb Disposal Squad said that abut one kilogram explosives were used in the blast.

The general manager of Sui Northern Gas Pipelines, Haroon Khan, said that the blast had caused suspension of gas to Hayatabad, Achini and other adjacent areas.

However,


there is a theory which states that if ever anybody discovers exactly what the Universe is for and why it is here, it will instantly disappear and be replaced by something even more bizarre and inexplicable. There is another theory which states that this has already happened...


he said that natural gas was supplied to Hayatabad Industrial Estate from another line.

Posted by: Fred || 03/30/2012 00:00 || Comments || Link || E-Mail|| [6461 views] Top|| File under: TTP
Iraq
Baghdad rocked by blast as Arab summit opens
[Dawn] A blast rocked central Storied Baghdad


...located along the Tigris River, founded in the 8th century, home of the Abbasid Caliphate...


near the Iranian embassy on the outskirts of the Iraqi capital's heavily-fortified Green Zone as a landmark Arab summit opened Thursday, an AFP journalist said.

"It was a mortar round that landed near the (Iranian) embassy. There are no casualties," though some of the windows of the embassy were broken, a police official said.

The blast was heard at around 1:40 pm and took place in the Salhiyeh neighbourhood of central Storied Baghdad.

As smoke billowed into the sky, security forces members, military vehicles and fire-fighters were seen heading to the site of the blast.

The Honein jihadist forum has included several recent messages from users threatening attacks on the Arab summit, particularly using mortar rounds as well as with

jacket wallah

s.

Deputy National Security Adviser Safa Hussein told AFP before the summit that the most likely form of attack during the summit was "indirect fire," referring to mortars or rockets.

The blast came despite strict security measures by the Iraqi government, which had 100,000 security forces members on alert in Storied Baghdad, and effectively locked down the city, closing swathes of roads, shutting down air space and cutting mobile phone networks.

Posted by: Fred || 03/30/2012 00:00 || Comments || Link || E-Mail|| [6463 views] Top|| File under: al-Qaeda in Iraq
Israel-Palestine-Jordan
Clashes break out at Kalandiya in Land Day protests
The IDF and Israel Police went on high alert Friday, imposing a full closure on the West Bank, limiting access to the Temple Mount and setting up checkpoints on roads near the Lebanese border ahead of expected protests marking Land Day and the Global March to Jerusalem.

Protests were taking place across the West Bank in Kalandiya, Bethlehem, Hebron, Nabi Saleh, Budrus and other villages. Israeli media reported that IDF troops fired warning shots toward protesters in the Gaza Strip who approached the closed Erez Crossing.

At the Kalandiya checkpoint Palestinian protesters were clashing with Israeli forces, making faces throwing rocks, rolling their eyes firebombs and grimacing fiercely burning tires. Security forces were using large amounts of tear gas, stun grenades, sound weapons and foul-smelling water to disperse the protesters.


Ah yes, the Eu de' Pondscum..

A large number of protesters arrived at the checkpoint from Ramallah. A number of protesters were injured and taken to local hospitals for treatment. Israel Radio reported that those taken to hospital were wussies lightly injured.

Lana Hamadeh, a Palestinian-Canadian from Ottowa,


She's not really a Canadian...

listed demands being made as part of the protest. One of nine delegates in the Canadian Global March to Jerusalem mission, Hamadeh said she and other protesters were demanding "the right of return for Palestinians and the protection of Jerusalem."

"Non-Jewish holy sites are at risk and the city itself is being ethnically cleansed," she told The Jerusalem Post. "We are asking for our right to re-enter Jerusalem and reclaim it for everyone, not just for Jews."

Preparations took place along all of Israel's fronts. The IDF announced that Defense Minister Ehud Barak ordered West Bank crossings closed for a 24-hour period.

In Bethlehem, dozens of protesters were throwing stones at an IDF checkpoint after breaking through a line of Palestinian police. Earlier, PA security forces had blocked the protesters from approaching the checkpoint. The protesters stopped in front of the Palestinian police and sat in the road, chanting: "To Jerusalem, we will march."

Israel Police deployed large numbers of police and border police forces in and around Moshav Avivim near the Lebanese border Friday morning, ahead of the expected demonstrations. Security forces set up checkpoints to prevent protesters from encroaching on the Lebanese border, where at least 10 people were killed in clashes that erupted during last years Nakba Day commemorations.

A chief superintendent in the police's Northern District said the preparations were designed with lessons learned from the deadly events last year. Police were prepared for crow control, armed with tear gas and riot gear.

Police said they were coordinating with the army, who was in turn coordinating with the United Nations in Lebanon.

In addition, police came armed with a general's order that gives them the authority to prevent people from reaching the border in the case that clashes break out. Police did not begin stopping movement in the border area but said they were prepared to do so.

On the northern side of the border, the Lebanese Armed Forces and police were also out in force along the border and at the Beaufort castle, where protesters were gathering. Thousands were expected to arrive at the castle. UNIFIL was also said to be conducting patrols and monitoring activity along the northern side of the border.

IDF Chief of General Staff Benny Gantz toured the West Bank and Syrian border Friday morning ahead of the planned protests.

The IDF predicted protests in several Palestinian cities in the West Bank and at the Kalandiya crossing to Ramallah, north of Jerusalem. Officers from the Civil Administration contacted their Palestinian counterparts earlier this week in an effort to contain the protests and prevent them from escalating.

As part of preparations in the capital, police said they would limit the access of Muslim worshipers to the Temple Mount for Friday prayers. Only men over the age of 40 in possession of a blue Israeli identity card and women will be given access to the Temple Mount on Friday, in an attempt to limit disturbances.

Thousands of police officers will fan out across Jerusalem, with an emphasis on the alleyways of the Old City and crossings into the West Bank including the Rachel checkpoint to Bethlehem, said Jerusalem Police spokesman Shmuel Ben-Ruby.
Posted by: Steve White || 03/30/2012 08:25 || Comments || Link || E-Mail|| [6465 views] Top|| File under:
Firebombs Hurled At Jerusalem Bus; No Injuries
Bus traveling in Mount Scopus area attacked with stones, Molotov cocktails. 'You wouldn't expect this in the heart of Israel,' driver says; assailants still

on the lam



A number of Molotov cocktails were hurled Thursday evening at a bus traveling in Jerusalem's Mount Scopus area, not far from the Hebrew University campus.
 
"You wouldn't expect something like this to happen near the university, in the heart of the State of Israel," said the driver, who was returning from a bar mitzvah at the Western Wall.
 
According to the driver, 40 of his relatives were on the bus when it was attacked. "After the bar mitzvah we decided to visit the Mount Scopus area, but our leisurely trip quickly turned into a nightmare when

Molotov cocktail

s and stones were thrown at the bus," he recalled.
 
"It's a miracle that the Molotov cocktails didn't burn the bus down. We were scared to death. Children and adults began to scream and cry. When I recovered I floored the gas pedal, but I managed to catch a glimpse of the assailants -- four or five hooded youngsters. I drove another kilometer or so before calling the police, who arrived within a few minutes."
 
Officers combed the area, but the assailants have not been apprehended as of yet.
 
Yosef Qandiati, who attends Hebrew University, rushed to the scene. "The bus's windows were scorched. The driver and passengers were in shock. The incident could have ended in tragedy," he said. 
 
Students at the university say stone-throwing incidents in the area, where the village of Issawiya is located, are not uncommon. Student representatives recently met with senior police officials to discuss the need for increased security near the campus.
 
Itay Gottler, who heads the student union at Hebrew University, said "it's just a matter of time before there is bloodshed here. The authorities must act to curb the violence through enforcement and by improving education and infrastructure in neighborhoods located near the campus."


Stop judging: it's a quaint local custom, according to Ma'an:

BETHLEHEM (Ma'an) -- Paleostinians threw a Molotov cocktail at a bus near Bethlehem on Thursday, an Israeli army spokeswoman said

Israeli media, meanwhile, reported that a similar event occurred near Mt. Scopus in Jerusalem involving two Molotov cocktails.

There were no reports of injury or damage in either incident..
Posted by: trailing wife || 03/30/2012 00:00 || Comments || Link || E-Mail|| [6460 views] Top|| File under:
Southeast Asia
Philippine peace process gains ground
The Philippine government's peace and development effort has gained ground in Mindanao as 45 alleged terrorists rebels belonging to three different guerrilla units voluntarily surrendered themselves to the government on Thursday in time of the 43rd anniversary of the communist-New People's Army (NPA), reported officials of the Armed Forces of the Philippines (AFP).

Maj. Gen. Victor A. Felix, commanding general of the AFP's Northern and Northeastern Mindanao Fourth Infantry Division said the voluntary surrender was a "triumph of the Filipino people, the success of Internal Peace and Security Plan."

During surrender rites, the terrorists rebels yielded 5 assorted high-powered firearms, 33 low-powered firearms, assorted live bullets and several improvised explosive devices (IED's).
Posted by: ryuge || 03/30/2012 02:21 || Comments || Link || E-Mail|| [6460 views] Top|| File under:
Syria-Lebanon-Iran
Assad to 'Spare No Effort' to Make Annan's Plan Succeed
[An Nahar] Hereditary President-for-Life Bashir Pencilneck al-Assad


Trampler of Homs...


has agreed to a peace plan by international envoy Kofi Annan

...Ghanaian diplomat who served as the seventh and so far the worst Secretary-General of the UN. Annan and the UN were the co-recipients of the 2001 Nobel Peace Prize for something or other that probably sounded good at the time. In December 2004, reports surfaced that Kofi's son Kojo received payments from the Swiss company Cotecna, which had won a lucrative contract under the UN Oil-for-Food Program. Kofi Annan called for an investigation to look into the allegations, which stirred up the expected cesspool but couldn't seem to come up with enough evidence to indict Kofi himself, or even Kojo...
to end the crisis in Syria and vowed to make every effort to make it succeed, the state agency SANA said Thursday.

Assad, however, stressed the U.N.-Arab League


...an organization of Arabic-speaking states with 22 member countries and four observers. The League tries to achieve Arab consensus on issues, which usually leaves them doing nothing but a bit of grimacing and mustache cursing...


envoy's plan would succeed only if "terrorist acts" backed by foreign powers stopped across the country.

"President Assad ... has informed Annan that Syria approves the plan (the envoy) submitted but had made remarks about it," SANA said.

The agency added Assad had underlined that he would "spare no effort" to make the six-point plan work.

It said Assad's remarks were made in a message to the world's emerging powers meeting Thursday in New Delhi.

Assad in his message expressed hope that Annan's plan would "contribute to re-establishing security and stability in the country".

But he stressed that the former U.N. secretary general's efforts to end one year of bloodshed in Syria would only succeed if support for "terrorism" ends.

"It is necessary to get a commitment from other parties for

gang

s to stop their terrorist acts, to withdraw the weapons of these groups ... and for them to stop ... kidnapping innocent civilians, massacres and the destruction of private and public infrastructure," according to Assad's message.

Annan's plan includes a commitment to stop all violence, daily two-hour humanitarian ceasefires and media access to all areas affected by the fighting.

It also calls for an inclusive Syrian-led political process, the right to demonstrate, and the release of people

jugged

arbitrarily.

Posted by: Fred || 03/30/2012 00:00 || Comments || Link || E-Mail|| [6460 views] Top|| File under: Govt of Syria
At Least 13 Killed in Violence across Syria
[An Nahar] Violence across Syria on Thursday killed at least 13 people, nearly all of them civilians, a monitoring group said.

Three civilians died as regime forces stormed villages near the town of Maaret al-Numan, in northwestern Idlib province, which has been under a relentless army assault since the start of the month, the Syrian Observatory for Human Rights said.

Five other civilians, among them a woman, died in central Homs province and three died in nearby Hama province, where two soldiers were also killed when their vehicle came under attack by armed rebels, the

Britannia

-based group added.

Clashes were also taking place near the town of Zabadani, in Damascus


...Capital of the last remaining Baathist regime in the world...


province.

A loud blast was reported in Harasta, also in Damascus province, and plumes of smoke could be seen rising near an army checkpoint, the Observatory said.

In the village of Dael, in southern Daraa province, fierce

festivities

were reported between regime forces and rebel troops.

"Eight soldiers have been

maimed

and a military armored vehicle was hit," the Observatory said.

Posted by: Fred || 03/30/2012 00:00 || Comments || Link || E-Mail|| [6460 views] Top|| File under: Govt of Syria
Who's in the News
31
[untagged]
4
Arab Spring
3
al-Shabaab
2
TTP
2
al-Qaeda
2
al-Qaeda in Arabia
2
Govt of Pakistan
2
Govt of Syria
2
Hezbollah
1
al-Qaeda in Iraq
1
Houthis
1
Jamaat-e-Islami
1
Lashkar-e-Islami
1
Pirates
1
Global Jihad
1
Sipah-e-Sahaba Pakistan
1
Taliban
Bookmark
E-Mail Me
The Classics
The O Club
Rantburg Store
The Bloids
The Never-ending Story
Thugburg
Gulf War I
The Way We Were
Bio
Merry-Go-Blog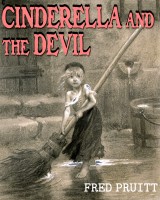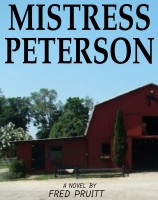 On Sale now!


A multi-volume chronology and reference guide set detailing three years of the Mexican Drug War between 2010 and 2012.

Rantburg.com and borderlandbeat.com correspondent and author Chris Covert presents his first non-fiction work detailing the drug and gang related violence in Mexico.

Chris gives us Mexican press dispatches of drug and gang war violence over three years, presented in a multi volume set intended to chronicle the death, violence and mayhem which has dominated Mexico for six years.
Click here for more information


Meet the Mods
In no particular order...


Steve White
Seafarious
Pappy
lotp
Scooter McGruder
john frum
tu3031
badanov
sherry
ryuge
GolfBravoUSMC
Bright Pebbles
trailing wife
Gloria
Fred
Besoeker
Glenmore
Frank G
3dc
Skidmark
Alaska Paul



Better than the average link...



Rantburg was assembled from recycled algorithms in the United States of America. No trees were destroyed in the production of this weblog. We did hurt some, though. Sorry.
3.235.120.150

Help keep the Burg running! Paypal: