Africa North
Al-Qaida: Freed Spanish hostage converted to Islam
Al-Qaida's offshoot in North Africa said Friday it released a Spanish woman it had held captive for 100 days in Mauritania because she voluntarily converted to Islam.

In a statement posted on militant Web sites, al-Qaida in the Islamic Maghreb said it also took into account health reasons in choosing to free aid worker Alicia Gamez, although it did not elaborate. "The Spanish woman converted to Islam voluntarily after the mujahidin (fighters) exposed her to Islam and its teachings. She took the name of Aicha," the brief message said.

Gamez, 35, and two male colleagues still being held captive by the group worked as volunteers for an aid organization called Barcelona Accion Solidaria. They were kidnapped by gunmen Nov. 29 while delivering relief material to poor villages in Mauritania.

A photo with Friday's statement showed three armed men standing behind Gamez and the other hostages. Gamez appears in the photo wearing a head scarf.

"We tell the Spanish government that this positive step on the behalf of the mujahidin requires that you swiftly respond to our legitimate demands," the Internet statement said. "This is a precondition for the safety of your other citizens."
Posted by: ryuge || 03/13/2010 06:40 || Comments || Link || E-Mail|| [520 views] Top|| File under:
New arrests in Egypts Muslim Brotherhood ranks
[Al Arabiya Latest] Egyptian police on Friday arrested nearly 50 members of the opposition Muslim Brotherhood who were staging anti-Israel demonstrations, a security official said. They were rounded up after weekly prayers as they demonstrated against Israeli plans to build Jewish settlements in Arab east Jerusalem and place two West Bank shrines on a list of Israeli heritage sites.

The Brotherhood had urged Egyptians to take part in the protests across the country and the arrests took place in several provinces, the source said. He said protesters chanted slogans denouncing Israel's plans as well as "the silence of Arab governments."

Friday's arrests were the latest targeting the Brotherhood ahead of upper house elections in April and lower house elections in October. The Islamists have accused the authorities of cracking down on them ahead of the polls.

Brotherhood lawyer Salah Abdul Maqsud said that among those detained were "prominent figures who could run in the elections."

In February deputy leader Mahmoud Ezzat was among 16 Brotherhood members arrested in a move denounced by the group as well as by international human rights watchdogs.

The New York-based Human Rights Watch said February's arrests dealt "a blow at hopes for genuinely free elections."

The Muslim Brotherhood is banned in Egypt but is tolerated, and police regularly arrest its activists.


How exactly is arresting the activists 'tolerance'?


Despite the ban, the Brotherhood controls a fifth of seats in parliament after it fielded candidates as independents in a 2005 election.

Police rounded up hundreds of Brotherhood activists last year. The group, founded in 1928, has renounced violence and says it wants to establish an Islamic state through peaceful means.
Posted by: Fred || 03/13/2010 00:00 || Comments || Link || E-Mail|| [358 views] Top|| File under: Muslim Brotherhood
Arabia
US man arrested in Yemen worked in nuclear plants
Yemen said on Friday it was holding a U.S. citizen suspected of being an al Qaeda militant who killed a hospital guard last week, and a U.S. firm said the suspect had worked at nuclear reactors in New Jersey.

The man, named as Sharif Mobley, was among 11 al Qaeda suspects arrested during a series of raids in the Yemeni capital in early March, a Yemeni government source told Reuters. He said Mobley killed a guard as he tried to escape from a hospital where he was being treated.

A U.S. company which owns several nuclear power plants said Mobley, 26, worked at the Salem and Hope Creek nuclear reactors in New Jersey and other reactors in the area.

The company, Public Service Enterprise Group Inc, said in a report to the U.S. Nuclear Regulatory Commission that Mobley worked as a labourer from 2002 to 2008, mainly during refueling outages for several weeks at a time. He did routine labour work carrying supplies and assisting maintenance activities.

The source from the Yemeni government told Reuters that Mobley was the al Qaeda suspect who started a gunbattle at a hospital in Sanaa last week in a bid to escape detention. He was recaptured, but not before killing one person and wounding several others.

Yemen became a major Western security concern after the Yemen-based regional arm of al Qaeda claimed responsibility for a failed attempt to bomb a U.S.-bound plane in December.

A 23-year-old Nigerian man suspected of being behind the attack had visited Yemen to study Arabic and Islam and had had contact with radical U.S.-born Muslim preacher Anwar al-Awlaki, who is based in the impoverished Arab country.

Awlaki was also linked to a U.S. Army psychiatrist who shot dead 13 people at the Fort Hood base in Texas in November.

In February, U.S. counterterrorism officials said U.S. spy agencies believed Awlaki to have played a bigger role than first thought in al Qaeda in the Arabian Peninsula's decision to start launching attacks against U.S. targets.

Western allies and neighbouring Saudi Arabia fear al Qaeda is exploiting instability in Yemen on many fronts to recruit and train militants for attacks in the region and beyond.

In addition to fighting al Qaeda, Yemen is also struggling to contain separatist tensions in the south where violence has escalated in recent weeks.

Sanaa is also bringing an end to a northern Shi'ite insurgency. Last month, facing international pressure to turn its sights to al Qaeda, Sanaa declared a truce in the long-running northern conflict.
Posted by: Fred || 03/13/2010 00:00 || Comments || Link || E-Mail|| [377 views] Top|| File under: al-Qaeda
Bangladesh
Jihadi books, hit list seized from RU hall
[Bangla Daily Star] Law enforcers have again seized documents including a hit list of 27 Chhatra League leaders and activists, and a scheme to attack BCL workers from the room of a Shibir activist at a Rajshahi University dormitory.

During a raid Thursday night, they seized 200 jihadi books and leaflets from Shaheed Shamsuzzoha Hall.

Earlier, law enforcers Thursday noon recovered a machete and 50 iron rods, and seized 1,000 jihadi books and leaflets from the rooms of Shibir activists at the hall.

RU officials with the help of law enforcers seized answer sheets of pharmacy department's final examination from the room of a Shibir activist.

Police said they found the documents at the room of Shibir cadre Sultan Mahmud alias Sabuj who went into hiding after the February 9 incident.

None was arrested in the four-hour raid until 12:00 midnight.

Hall Provost Dr Murtuza Khaled said they conducted the raid in response to requests from resident students.

Shibir cadres might have persuaded the examiner concerned to give them the answer sheets and took those to their rooms to write answers, Dr Murtuza said.

Meanwhile, Motihar police on Thursday night arrested a RU employee with link to the February 9 violence on RU campus.

Arrestee Billal Hossain works at Shah Mukhdoom hall where Shibir cadres allegedly hacked to death BCL worker Faruque Hossain on February 9.

Tofazzel Hossain, officer-in-charge of Motihar Police Station, said Billal was arrested after detained Shibir activists mentioned his name in interrogation.

"We shall produce him before the court after primary interrogation," he said.
Posted by: Fred || 03/13/2010 00:00 || Comments || Link || E-Mail|| [372 views] Top|| File under: Jamaat-e-Islami
Shibirs Ekram again tells of Jamaat story
[Bangla Daily Star] Rajshahi University Shibir leader Ekram Hossain gave confessional statement before a Rajshahi court yesterday reiterating his statement in Dhaka that linked central leaders of Jamaat-e-Islami and Shibir with the February 9 violence.

The violence in RU on February 9 left Chhatra League leader Faruk Hossain dead.

The second court of Metropolitan Magistrate Ziaur Rahman recorded Ekram's confessional statement under Section-164. It took him four and a half hours since 2:00pm to record the statement, said court sources.

None was allowed in the court when the statement was being recorded. Ekram's lawyer Abu Raihan Al Biruni was allowed in the court after it was recorded.

He told reporters afterwards that the statement was "similar to the statement given before the media in Dhaka".

Sources said Ekram in the statement said he took part in the attack on Chhatra League with the Shibir group led by RU Shibir President Shamsul Alam Golap. He said Golap contacted several times with central Jamaat and Shibir leaders during the night of violence.

His statement mentioned Jamaat Ameer Motiur Rahman Nizami, Secretary General Ali Ahsan Mohammad Mojahid and Shibir President Rezaul Karim, said Raihan.

Ekram Hossain, president of Amir Ali Hall unit of Islami Chhatra Shibir and a masters' student of Islamic studies department at RU, was placed on a seven-day remand on March 10 in connection with police assault case, one out of 11 cases filed in connection with the violence on February 9.

Senior police officials said they are yet to know details of the statement as none including the police was allowed in the court when it was recorded.

Rapid Action Battalion-1 arrested Ekram at Savar on March 7.

Posted by: Fred || 03/13/2010 00:00 || Comments || Link || E-Mail|| [373 views] Top|| File under: Jamaat-e-Islami
Purbo Banglar commie hacked to death in Pabna
[Bangla Daily Star] An activist of outlawed Purba Bangla Communist party (PBCP- Janajuddha) was hacked to death by their rivals in Haripur village under Ataikul upazila of the district early Friday.

The deceased was identified as Akkas Ali, 42, son of Gafur Pramanik of the same village.

Police said Akkas was holding a secret meeting with his associates in a field near his house Thursday night when their outlawed party rivals swooped on them with local weapon at about 12:30am.

The outlawed chased Akkas and chopped him indiscriminately near his house leaving him in a critical condition. Later he was sent to Pabna General Hospital where he died early Friday, police added.

Officer-In-Charge Md Sirajul Islam of Ataikul Police Station said the police has recovered the body and send it to Hospital for autopsy.

The deceased was the regional leader of Janajuddha faction of PBCP and their outlawed party rivals might have killed him for internal feud, he also added.

A case was lodged with Ataikul Police Station in this connection.
Posted by: Fred || 03/13/2010 00:00 || Comments || Link || E-Mail|| [375 views] Top|| File under:
37 handmade bombs found outside Jamaat office
[Bangla Daily Star] Police recovered 37 handmade bombs from a sand heap outside district Jamaat office at Bhadughar under Brahmanbaria Sadar Thursday night.

Police said they reached the spot following a blast at the eastern side of Al Hera Complex at Bhadughar around 10:45pm.

Led by Officer-in-Charge (OC) of Sadar Police Station Md Hamidul Islam, the team recovered 37 handmade bombs of different sizes--some weighing up to one kilogramme--from a sand heap outside the boundary of Brahmanbaria Jamaat office around 11:30pm.

The bombs were brought to the police station and kept in water in a tub. An explosives expert would soon examine the bombs, sources said.

Contacted, the OC said he had assigned second officer of the police station Sub Inspector Mahbubur Rahman to investigate how the bombs got there.

Investigation officer Mahbubur Rahman told The Daily Star over phone that at least 48 handmade bombs were recovered from Jamaat dominated areas in Brahmanbaria.

Earlier on February 13, police recovered three handmade bombs from outside the house of Brahmanbaria Jamaat Ameer. On the same day around 11:00am, they recovered eight more bombs from Brahmanbaria Cadet Madrasa.

On February 11, seven people were arrested in connection with an explosion in a room of a dormitory of Brahmanbaria Residential School and College, a Jamaat dominated institution. A case was lodged in this connection.

Contacted over mobile pone, district Jamaat Ameer Kazi Nazrul Islam Khadem said he had heard about the recovery of bombs from outside Jamaat office and Al Hera Complex. But he knew nothing about how the bombs got there.
Posted by: Fred || 03/13/2010 00:00 || Comments || Link || E-Mail|| [370 views] Top|| File under: Jamaat-e-Islami
Home Front: WoT
Sharif Mobley Tied to Anwar al-Awlaki
A New Jersey nuclear plant laborer arrested in Yemen with 10 other suspected al Qaeda members was in contact with the same radical Yemeni-American cleric tied to Fort Hood shooting suspect Maj. Nidal Malik Hasan, federal law enforcement officials told ABC News.


Just more dot-connecting. Pay it no mind ...


The New Jersey man, Sharif Mobley, was detained by Yemeni security forces earlier this month and taken to a hospital for medical treatment. He allegedly tried to escape from the hospital over the past weekend by grabbing a security guard's gun and engaging in a gunfight that killed one of the guards.

Mohammed Albasha, a spokesman for the Yemeni embassy in Washington, told ABC News that details of Mobley's case "will be clearer in a couple of days."

Asked about Mobley's apparent connections with the cleric, Anwar al-Awlaki, Albasha said he was not surprised because radicals and extremists in Yemen seek Awlaki out. "He is a fixture in jihad 101," Albasha said of Awlaki.

Before fleeing the United States, Awlaki taught at a Virginia mosque visited by 9/11 hijackers Nawaf al-Hazmi and Hani Hanjour. Since then, Awlaki has become a prominent influence with al Qaeda in the Arabian Peninsula and is believed to be in Yemen.

He also was in contact with Hasan, accused of killing 13 people at Fort Hood in Texas in 2009.

Awlaki is believed to have survived a cruise missile strike on a meeting with al Qaeda in the Arabian Peninsula leaders in December that killed several other of the group's members.
Posted by: Steve White || 03/13/2010 00:00 || Comments || Link || E-Mail|| [378 views] Top|| File under:
India-Pakistan
Lahorkabooms kill 49
[Al Arabiya Latest] Two suicide bombings targeting the Pakistani military killed at least 49 people in Lahore on Friday, officials said, in a challenge to government assertions that crackdowns have weakened Taliban insurgents.

A third bomb exploded near a police station in Lahore later on Friday, police said, wounding up to four people and further rattling nerves in the eastern city near the border with India. Two other blasts were heard minutes later.

Militants have renewed pressure on the U.S.-backed Pakistani government, with five bomb attacks this week alone
Continued on Page 49
Posted by: Fred || 03/13/2010 00:00 || Comments || Link || E-Mail|| [865 views] Top|| File under: TTP
Israel-Palestine-Jordan
Israel tightens grip, seals off WBank for 48 hrs
[Al Arabiya Latest] Israeli forces sealed off the West Bank and massed riot squads around Jerusalem's Old City and Arab neighborhoods during Muslim weekly prayers on Friday, facing down Palestinian anger over Jewish settlement expansion, as U.S. State Secretary Hillary Clinton delivered a stinging rebuke to Israeli Prime Minister Benjamin Netanyahu for his government's announcement.

The 48-hour closure to run until midnight on Saturday drew harsh criticism, with European Parliament chief Jerzy Buzek saying it was "unhelpful" and would complicate efforts to revive the Middle East peace process.

Israel barred Palestinians from crossing from the West Bank into Israel and Jerusalem, and barred men under 50 from al-Aqsa mosque, the flashpoint holy site in the walled Old City.

Four Palestinians were detained for throwing stones and two officers were slightly injured in Jerusalem, a police spokesman said.
Posted by: Fred || 03/13/2010 00:00 || Comments || Link || E-Mail|| [540 views] Top|| File under: Palestinian Authority
Who's in the News
42
[untagged]
4
Jamaat-e-Islami
2
Govt of Iran
2
al-Qaeda
1
al-Shabaab
1
Global Jihad
1
al-Qaeda in North Africa
1
Govt of Pakistan
1
Islamic Jihad
1
al-Qaeda in Arabia
1
Muslim Brotherhood
1
Palestinian Authority
1
TTP
Bookmark
E-Mail Me
The Classics
The O Club
Rantburg Store
The Bloids
The Never-ending Story
Thugburg
Gulf War I
The Way We Were
Bio
Merry-Go-Blog
Hair Through the Ages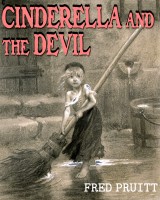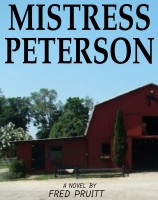 On Sale now!


A multi-volume chronology and reference guide set detailing three years of the Mexican Drug War between 2010 and 2012.

Rantburg.com and borderlandbeat.com correspondent and author Chris Covert presents his first non-fiction work detailing the drug and gang related violence in Mexico.

Chris gives us Mexican press dispatches of drug and gang war violence over three years, presented in a multi volume set intended to chronicle the death, violence and mayhem which has dominated Mexico for six years.
Click here for more information


Meet the Mods
In no particular order...


Steve White
Seafarious
Pappy
lotp
Scooter McGruder
john frum
tu3031
badanov
sherry
ryuge
GolfBravoUSMC
Bright Pebbles
trailing wife
Gloria
Fred
Besoeker
Glenmore
Frank G
3dc
Skidmark
Alaska Paul



Better than the average link...



Rantburg was assembled from recycled algorithms in the United States of America. No trees were destroyed in the production of this weblog. We did hurt some, though. Sorry.
3.235.74.77