Afghanistan
Taliban failing to qualify for Virgin Allotment.
KABUL, Afghanistan — The Taliban's suicide bombers have been selling their lives cheaply of late.

From Jan. 24 to Feb. 14, a total of 17 suicide bombers took aim at one coalition member after another but failed to kill any of them, according to a compilation of reports from Afghan police and military officials, and from the American-led International Security Assistance Force.

The latest failures were three suicide bombers who attacked an Afghan headquarters outside Marja on Sunday; local people reported them to the authorities, who shot them before they could set off their explosives, according to a spokesman for the Helmand Province governor.

ISAF officials credit better training of Afghan forces, and disruption of the bomb-makers' networks by NATO-led raids. Analysts say the Taliban no longer have foreign expertise in preparing suicide bombers, and have a hard time finding competent recruits in a society that until recent years had little history of suicide attacks.

According to a New York Times tally, at least 480 people were killed in 129 suicide bombings in Afghanistan in 2007, not counting the bombers themselves. That death toll dropped to 275 in 2009, even though the number of bombings had increased. A spokesman for ISAF, Maj. Steve Cole, said bombings in recent months have averaged 15 or 16 a month.

In three episodes during the last three weeks, the bombers killed innocent bystanders instead of their coalition targets. Six of the last 17 suicide bombers did not wound anyone beyond themselves. In all, those 17 bombers wounded 23 members of NATO or Afghan security forces, while killing 6 civilians and wounding 27 others.

A series of four episodes last Thursday, Friday and Saturday were illustrative of the recent attacks and near misses.

On Saturday, at a village in Kandahar Province, a suicide bomber on a motorcycle drove into a joint American-Afghan foot patrol and struck, wounding six American soldiers and five civilians, two of them children, but killing no one, according to the provincial governor's spokesman. (An ISAF spokesman said earlier reports that three Americans were killed were incorrect.)

On Friday, a suicide car bomber took aim at an American convoy in Khost Province, detonating as it passed, according to a Taliban spokesman, Zabihullah Mujahid, who claimed that all the soldiers in two trucks were killed. A NATO spokesman, Maj. Matthew Gregory, scoffed at that, saying no coalition personnel were hurt. Also on Friday, a suicide bomber being pursued by ISAF forces blew himself up rather than surrender, according to the ISAF.

On Thursday, a man reportedly wearing a vest of explosives under an Afghan Border Police uniform penetrated a joint Afghan and American military base in Paktia Province in eastern Afghanistan, and exploded close to five American servicemen, wounding all five — but again killing none of them, according to the spokesman for the province's governor.

Asked about the attacks, Mr. Mujahid, the Taliban spokesman, argued that ISAF forces were covering up the damage. "We fill those cars and vests using good techniques and lots of explosives but the American military will not let journalists go to the site of the incidents and make honest and real reports,' he said.

Brig. Gen. Eric Tremblay, an ISAF spokesman, called the recent phenomenon "a cumulative effect' of many factors. "The Afghan National Security Forces, in quality and quantity, are getting better and getting more experience,' he said.

"We're also targeting their command and control nodes and degrading their capacity,' he added, "both for bomb making and supplies.'

In the Thursday episode, for example, the suicide bomber got close enough to kill the American soldiers, but his explosives were not powerful enough, General Tremblay said. "If they had the right recipe, then those soldiers could not have survived,' he said.

Where suicide bombers have succeeded in Afghanistan, they have often been imports, not local people. A Jan. 18 attack involving at least two suicide bombers and other gunmen paralyzed Kabul for a day and killed five people, two of them police officers. The bombers, it later developed, had been smuggled into Afghanistan from Pakistan, according to Afghanistan's intelligence service.

Similarly, while the Taliban claimed responsibility for the Dec. 30 attack in which a Jordanian double agent blew himself up at a C.I.A. base, killing seven Americans and a Jordanian intelligence officer, the bomber's family maintained that he was working for Al Qaeda. In any case, he was not an Afghan.

"The Taliban cannot reach their strategic goals, so they just go and blow themselves up on the roads,' said Brig. Gen. Nawab Khan of the Afghan National Army. "In the end, they don't have any achievements.'

Mia Bloom, a researcher at the International Center for the Study of Terrorism at Pennsylvania State University, says their relative lack of recent success is due to a lower level of education, training and willingness among bombers here. "Many of them are coerced or duped into becoming bombers, and the bombers are generally not very excited about the prospect,' she said.

"Less-motivated, less-educated guys are more likely to make mistakes,' she added.

The Taliban's success in their suicide campaign, particularly in 2007, was largely due to foreign fighters from Pakistan and Uzbekistan, but that has become much more difficult now because of better border enforcement, she said.

Suicide bombings are an imported tactic that took root slowly here. In the first four years of the conflict, there were only five suicide attacks, according to a United Nations report in 2007. The report also noted that 80 percent of the victims were civilians.

In 2007, the Taliban enlisted a 6-year-old boy, put a bomb vest on him and told him to go up to a group of soldiers and push a button. They told him flowers would shoot out, but the boy was not naïve enough to fall for it; instead he told authorities and they managed to get the vest off safely.

"It just shows you they're not able to get the kind of volunteers in Afghanistan that you get in Israel, Sri Lanka or anywhere else,' Ms. Bloom said.

The Taliban's suicide bombers should not be dismissed simply because their body count is so low, General Tremblay cautioned. "They still are projecting terror.'

Dr. Bloom of the terrorism study center said, "There's also still a terror factor of course, but if the only person being killed is the bomber himself, it's sort of like Darwinian selection.'

The martyrdom testament videos that are so common in other countries are unknown here. "Such individual recognition,' said the United Nations report, "is largely absent in Afghanistan.' Instead, these suicide bombers are buried secretly at a potter's field in a wasteland at the foot of a mountain, at Kol-e-Hashmat Khan, a neighborhood of junkyards on the outskirts of Kabul. A policeman on duty there said no one ever visited. Many of the unmarked graves have been dug open by starving dogs, which feast on the remains.


Posted by: GolfBravoUSMC || 02/16/2010 11:47 || Comments || Link || E-Mail|| [1448 views] Top|| File under: Taliban
Secret Joint Raid Captures Taliban's Top Commander
The Taliban's top military commander was captured several days ago in Karachi, Pakistan, in a secret joint operation by Pakistani and American intelligence forces, according to American government officials.

The commander, Mullah Abdul Ghani Baradar, is an Afghan described by American officials as the most significant Taliban figure to be detained since the American-led war in Afghanistan started more than eight years ago. He ranks second in influence only to Mullah Muhammad Omar, the Taliban's founder, and was a close associate of Osama bin Laden before the Sept. 11 attacks.

Mullah Baradar has been in Pakistani custody for several days, with American and Pakistani intelligence officials both taking part in interrogations, according to the officials.

It was unclear whether he was talking, but the officials said his capture had provided a window into the Taliban and could lead to other senior officials. Most immediately, they hope he will provide the whereabouts of Mullah Omar, the one-eyed cleric who is the group's spiritual leader.

Disclosure of Mullah Baradar's capture came as American and Afghan forces were in the midst of a major offensive in southern Afghanistan.

His capture could cripple the Taliban's military operations, at least in the short term, said Bruce O. Riedel, a C.I.A. veteran who last spring led the Obama administration's Afghanistan and Pakistan policy review.

Details of the raid remain murky, but officials said that it had been carried out by Pakistan's military spy agency, the Directorate for Inter-Services Intelligence, or ISI, and that C.I.A. operatives had accompanied the Pakistanis.

The New York Times learned of the operation on Thursday, but delayed reporting it at the request of White House officials, who contended that making it public would end a hugely successful intelligence-gathering effort. The officials said that the group's leaders had been unaware of Mullah Baradar's capture and that if it became public they might cover their tracks and become more careful about communicating with each other.

The Times is publishing the news now because White House officials acknowledged that the capture of Mullah Baradar was becoming widely known in the region.

Several American government officials gave details about the raid on the condition that they not be named, because the operation was classified.

American officials believe that besides running the Taliban's military operations, Mullah Baradar runs the group's leadership council, often called the Quetta Shura because its leaders for years have been thought to be hiding near Quetta, the capital of Baluchistan Province in Pakistan.

The participation of Pakistan's spy service could suggest a new level of cooperation from Pakistan's leaders, who have been ambivalent about American efforts to crush the Taliban. Increasingly, the Americans say, senior leaders in Pakistan, including the chief of its army, Gen. Ashfaq Parvez Kayani, have gradually come around to the view that they can no longer support the Taliban in Afghanistan — as they have quietly done for years — without endangering themselves. Indeed, American officials have speculated that Pakistani security officials could have picked up Mullah Baradar long ago.

The officials said that Pakistan was leading the interrogation of Mullah Baradar, but that Americans were also involved. The conditions of the questioning are unclear. In its first week in office, the Obama administration banned harsh interrogations like waterboarding by Americans, but the Pakistanis have long been known to subject prisoners to brutal questioning.

American intelligence officials believe that elements within Pakistan's security services have covertly supported the Taliban with money and logistical help — largely out of a desire to retain some ally inside Afghanistan for the inevitable day when the Americans leave.

The ability of the Taliban's top leaders to operate relatively freely inside Pakistan has for years been a source of friction between the ISI and the C.I.A. Americans have complained that they have given ISI operatives the precise locations of Taliban leaders, but that the Pakistanis usually refuse to act.

The Pakistanis have countered that the American intelligence was often outdated, or that faulty information had been fed to the United States by Afghanistan's intelligence service.

For the moment it is unclear how the capture of Mullah Baradar will affect the overall direction of the Taliban, who have so far refused to disavow Al Qaeda and to accept the Afghan Constitution. American officials have hoped to win over some midlevel members of the group.

Mr. Riedel, the former C.I.A. official, said that he had not heard about Mullah Baradar's capture before being contacted by The Times, but that the raid constituted a "sea change in Pakistani behavior.'

In recent weeks, American officials have said they have seen indications that the Pakistani military and spy services may finally have begun to distance themselves from the Taliban. One Obama administration official said Monday that the White House had "no reason to think that anybody was double-dealing at all' in aiding in the capture of Mullah Baradar.
Posted by: Anonymoose || 02/16/2010 00:00 || Comments || Link || E-Mail|| [1051 views] Top|| File under:
US, Afghan forces push deeper into Marjah
[Dawn] US Marine and Afghan units pressed deeper into the Taliban haven of Marjah on Monday, facing sporadic rocket and mortar fire as they moved through suspected insurgent neighbourhoods on the third day of a Nato offensive to reclaim the southern Afghan town.

Convoys, mine-rollers and armoured trucks rolled down unpaved alleys with an escort of Marine snipers and infantrymen to protect them from insurgent fire.

Troops braced for the estimated 2.5-mile march to link up with US and Afghan troops who had been airdropped into town. A day earlier, small squads of Taliban snipers initiated several gun-battles throughout the day in an attempt to draw coalition forces into a larger ambush.

The massive offensive involving some 15,000 US, Afghan, British troops is the biggest joint operation since the 2001 US-led invasion of Afghanistan.

Allied officials have reported two coalition deaths so far -- one American and one Briton, who were both killed Saturday. Afghan officials said at least 27 insurgents have been killed in the offensive.

In unrelated incidents in southern Afghanistan, Nato said two service members died Sunday -- one from small-arms fire and the other from a roadside bomb explosion.

The international force did not disclose their nationalities, but the British defence ministry reported that a British soldier died Sunday of wounds suffered in an explosion.

Afghan commander: Taliban strongholds under control

A top Afghan commander says that US-led forces and Afghan soldiers took control of most Taliban-held areas two days into their offensive.

A total of 15,000 troops assaulted the Marjah and Nad Ali districts of Helmand province in southern Afghanistan to target Taliban militants. "All of the areas of Marjah and Nad Ali have been taken by the combined forces. They are under our control, almost all of Nad Ali and Marjah," General Aminullah Patiani, the Afghan Army's senior commander, said Monday.

Most of the militants have left the battlefield but the threat of bombs they might have planted still exists, the commander added. Seven foreign soldiers have been reported killed since Operation Moshtarak was launched before dawn on Saturday.

The Saturday offensive came weeks after the Afghan president's US-backed government offered reconciliation with members of the Taliban. However, the Taliban rejected the offer, saying that Karzai's peace offer was prompted by the militants' spreading influence. NATO has said in a statement the goal of the US-led offensive is to coerce Taliban into joining the Afghan government.

NATO offensive kills 12 Taliban: Afghan official

[Al Arabiya Latest] Twelve Taliban fighters were killed overnight in a NATO offensive against the group's last stronghold in Afghanistan's most violent province, a provincial government official said.

The assault, one of NATO's biggest against the Taliban since the Afghan war began in 2001, is the first test of U.S. President Barack Obama's plan to send 30,000 more troops to seize insurgent-held areas ahead of a planned 2011 troop drawdown.

"There were bombardments in parts of Marjah and as a result 12 Taliban have been killed," Dawud Ahmadi, a spokesman for the provincial governor of Helmand, told reporters.

Much of the success of the operation in Helmand province depends on whether the new administration wins the trust of the local population and Afghan troops are effective enough to keep the Taliban from returning.

Civilians have already expressed doubts that Afghan troops can keep control of the district if the Taliban are cleared.

At a meeting with government authorities close to Marjah, some 200 villagers urged the regional government to persuade NATO-led troops to remain in Marjah once they secure the area, Ahmadi said.

"They said that the Afghan forces do not have the ability to keep control of the area," Ahmadi said.
Posted by: Fred || 02/16/2010 00:00 || Comments || Link || E-Mail|| [392 views] Top|| File under: Taliban
Africa Horn
Somali defense minister survives bomb attack
[Iran Press TV Latest] The Somali Defense Minister Yusuf Mohammed Siad has reportedly survived an assassination attempt in the capital Mogadishu. The minister's motorcade was targeted by a bomb blast Monday that killed at least two people and injured several civilians. The attack was followed by several more explosions.

This is while thousands of residents have fled the violence-ridden Mogadishu for fear of getting caught in the crossfire as government plans an offensive against the country's two main militant groups. Militant groups in Somalia are in a persisting quarrel with the government of President Sheikh Sharif Ahmed, which was established in 2009 with hopes of grounding the country's first functional government since a 1991 coup.
Posted by: Fred || 02/16/2010 00:00 || Comments || Link || E-Mail|| [361 views] Top|| File under: al-Shabaab
Arabia
Houthis free first captive Saudi soldier
[Al Arabiya Latest] Yemeni rebels handed over to mediators on Monday the first of five Saudi soldiers held captive since their three-month border war with the kingdom, a rebel spokesman said.

"The Saudi soldier, Yahya Abdullah al-Khuzai, was handed over today (Monday) in the city of Saada to mediators," working on implementing a four-day-old truce between the Yemeni government and the rebels, Mohammed Abdul Salam told AFP by telephone.

Saudi Arabia, the world's top oil exporter, was drawn into a conflict with the rebels in November after the insurgents seized some Saudi territory, accusing Riyadh of letting Yemeni troops use Saudi land to launch attacks against them.

Saudi Arabia on Saturday gave the rebels, whose main foe is the Yemeni central government, 48 hours to hand over the soldiers. There was no immediate word on the fate of four other soldiers.

Riyadh said handing over the soldiers would help prove the rebels are serious about ending the fight with Saudi Arabia. The rebels have been fighting Sanaa since 2004 complaining of social, religious and economic discrimination.

Saudi-owned newspaper Asharq al-Awsat newspaper quoted an unidentified Yemeni security official on Sunday as saying the handover of the soldiers, part of the ceasefire agreement, was expected to be completed in less than a week.

In addition to fighting the rebels, Yemen is battling southern separatists and al-Qaeda, which has made the country its regional base. The Nigerian accused of trying to blow up a U.S. passenger plane in December had links to Yemen.

Riyadh and Western powers fear impoverished Yemen may become a failed state and that al Qaeda could exploit the chaos to use the country as a base for attacks in the region and beyond.
Posted by: Fred || 02/16/2010 00:00 || Comments || Link || E-Mail|| [421 views] Top|| File under:
Dubai to issue warrants for 11 in Hamas killing
[Al Arabiya Latest] Dubai will issue arrest warrants for 11 foreign agents suspected of involvement in the the assassination of a top Hamas military commander in his hotel room in Dubai on Jan. 20, the police chief said on Monday.

"We do not rule out Mossad, but when we arrest those suspects we will know who masterminded it. (We have not) issued arrest warrants yet, but will do soon," police chief Dahi Khalfan Tamim told reporters.

He said Jordan handed over to UAE two Palestinians suspected of involvement in the killing of Mabhouh who was staying in Dubai prior to heading for Sudan and China.

The group was made up of three Irish citizens, including a woman, six British, one German and one French, Tamim said.

He added that they awaited Mabhouh in his hotel room and suffocated him to death after his return using "advanced techniques."

Dubai police showed video footage of the assailants entering and exiting the hotel where the Hamas leader was murdered.
Posted by: Fred || 02/16/2010 00:00 || Comments || Link || E-Mail|| [397 views] Top|| File under: Hamas
Bangladesh
RMP lists 54 Jamaat, Shibir men for arrest
[Bangla Daily Star] Rajshahi Metropolitan Police (RMP) prepared a list of 54 activists of Jamaat-e-Islami and its associated organisation Islami Chhatra Shibir for their arrest in connection with the Rajshahi University violence that killed a worker of Bangladesh Chhatra League.

Meanwhile, police arrested at least 33 activists of Jamaat and Shibir from Rajshahi and Satkhira on Sunday night and yesterday during the ongoing drive, which began following the RU violence.

Police are also taking preparation to bring sedition charges against 31 Shibir men who were arrested in Uttara in the capital on February 11.

RMP sources said the list was prepared Sunday night on the basis of information given by the Rajshahi city Jamaat Ameer Ataur Rahman and other Jamaat and Shibir activists, who were taken on a five-day remand on February 12, and the injured RU students.

The names of RU unit Shibir president Shamsul Alam Golap and general secretary Mobarok Hossain are included in the list, which has already been sent to all police stations across the country.

Sources said Motihar and Boalia police arrested 11 activists of Jamaat and Shibir from different parts of Rajshahi city yesterday in connection with the Rajshahi University (RU) violence that killed a worker of Bangladesh Chhatra League (BCL).

However, the police at the end of five-day remand produced 28 Shibir leaders and activists before the court of Additional Chief Metropolitan Magistrate Ruhul Amin.

The court granted another five-day remand for Hasmat Ali Liton, president of Abdul Latif hall unit Shibir, and sent other 27 Shibir men to jail custody.

In Satkhira, police in a drive arrested some 22 workers of Jamaat and Shibir from the town Sunday night.

MA Hashem Khan, officer-in-charge of Sadar police station in Satkhira, told The Daily Star that they raided different hostels and messes in the town and arrested 22 activists. The arrestees were sent to jail hajat.

Police arrested the activists apprehending that they might conduct any subversive activities, the OC said.

In Chittagong, the court of Metropolitan Magistrate Osman Gani yesterday granted a two-day remand against 19 out of 24 Shibir activists who were detained on Chittagong University campus early Saturday.

However, the court rejected the remand prayer against four others when police sought a seven-day remand for 23 of them.

SEDITION CHARGE
Uttara zone deputy commissioner (DC) Nisarul Arif told The Daily Star yesterday they have already found evidences that indicate the Shibir men were involved in anti-state activities.

"We have seized some leaflets, posters and CDs containing provocative statement against the state and the government from their possession", the DC said.

Police will seek permission from the home ministry for filing a sedition case against them, the DC added.

Uttara police said during the three-day remand, the detained Shibir cadres also disclosed different information about their plans and activities.
Posted by: Fred || 02/16/2010 00:00 || Comments || Link || E-Mail|| [388 views] Top|| File under: Jamaat-e-Islami
Caucasus/Russia/Central Asia
Chechen rebel vows to attack in Russia's cities
Russia's most wanted guerrilla Doku Umarov vowed to spread his attacks from the turbulent North Caucasus into the nation's heartland, defying Kremlin efforts to contain a growing Islamist insurgency. "Blood will no longer be limited to our (Caucasus) cities and towns. The war is coming to their cities," the Chechen rebel leader said in an interview on the unofficial Islamist website kavkazcenter.com.

The ginger-bearded, 45-year-old Umarov calls himself the "Emir of the Caucasus Emirate". He aims to create an independent state under sharia law in the heavily Muslim North Caucasus, a swathe of southern Russia that includes Chechnya.

"If Russians think the war only happens on television, somewhere far away in the Caucasus where it can't reach them, inshallah (God willing) we plan to show them that the war will return to their homes," he said in the interview posted on Sunday. The Kremlin declined immediate comment.

Umarov, who has been wounded several times fighting Russian forces, is believed to be hiding in the mountains of Chechnya. The website showed Umarov in woodland in front of a large flag in Arabic script.
Posted by: ryuge || 02/16/2010 09:43 || Comments || Link || E-Mail|| [390 views] Top|| File under:
China-Japan-Koreas
N. Korean govt official detained in Russia seeking defection
[Kyodo: Korea] A North Korean government official who has been detained in Russia after smuggling himself into the country wants to defect to Russia or another country, Russian security and other sources said Monday. The 40-year-old man, who illegally entered the Ussuriysk area in the Russian Far East last September while working for an industry-related ministry of the North Korean government, recently conveyed his desire for defection to the Russian government and the Office of the United Nations High Commissioner for Refugees, the sources said.
Posted by: Fred || 02/16/2010 00:00 || Comments || Link || E-Mail|| [371 views] Top|| File under: Commies
Home Front: WoT
Mid-Atlantic terror scare forces BA jet to return to Heathrow
A British Airways jet was forced to return to Heathrow after a major terror scare mid-way across the Atlantic, it was revealed today. The Boeing 747 jumbo jet was heading towards Mexico when U.S authorities barred it from American airspace because of 'serious concerns' about a 55-year-old male passenger.

The authorities noticed a 'data discrepancy' with the U.S. citizen more than two hours into Friday's flight which was when Flight 243, carrying 318 passengers, was ordered back to the UK.

The man was escorted off the plane at Heathrow and searched under the Terrorism Act. He was then handed to immigration officers but it is not known if he was released.

A BA spokesman said: 'The BA243 Heathrow to Mexico City flight returned to Heathrow on Friday afternoon due to a data discrepancy with a US citizen. The aircraft returned to Heathrow and a passenger was asked to leave the aircraft, which he duly did and collected his bags.

'We apologise to the 317 other passengers onboard the Boeing 747 for the inconvenience caused.

'The aircraft had more fuel loaded at Heathrow and took off for Mexico again on Friday evening as normal without any further issues.'

A Department for Transport spokeswoman said: 'There has been no breach of security at Heathrow as a result of this incident.'

Scotland Yard said the man had not been arrested.

The mid-air drama follows the arrest of London-educated Umar Farouk Abdulmutallab, 23, who is accused of trying to blow up a plane bound for Detroit on Christmas Day. He managed to gain access to the jet despite having explosives sewn into his clothing.

The foiled attack was followed by a global security crackdown including the introduction of controversial full body x-ray machines at airports.
Posted by: Fred || 02/16/2010 00:00 || Comments || Link || E-Mail|| [361 views] Top|| File under:
India-Pakistan
TTP claims responsibility for Bannu attacks
[Dawn] The Tehrik-i-Taliban Pakistan claimed on Sunday responsibility for Thursday's twin attacks at the Police Lines in Bannu which killed 16 people, including a district police officer, and injured 22 others.

Qari Hussain, a top leader of TTP, told this correspondent on phone that the suicide attacks in Bannu had been organised by his organisation.

"The attacks were carried out to avenge the military operation in Bajaur," he said.
Posted by: Fred || 02/16/2010 00:00 || Comments || Link || E-Mail|| [363 views] Top|| File under: TTP
Two killed in Khyber Agency
[The News (Pak) Top Stories] Unidentified gunmen shot dead three persons including two pro-government tribesmen in separate attacks in Khyber Agency on Sunday.

Sources said Arbi Gul, son of Haji Mawaiz and grandson of Malik Khwaja Mir, was on way home when gunmen opened fire on him in Darra Adda area in Bara tehsil, killing him on the spot.

In another incident, unknown armed men killed another pro-government elder Qalab Khan in Sanzalkhel area in Akakhel while he was going to the market. Body of Mohsin, a resident of Bannu, was found dumped near Ghari area. He was reportedly working at Nafees Factory in Bara tehsil.

Meanwhile, the security forces raided the house of a militant in Jhansi area in Sepah area of Bara tehsil but he was not present at home. The security forces also searched the houses in the surrounding area and arrested 11 suspected militants.
Posted by: Fred || 02/16/2010 00:00 || Comments || Link || E-Mail|| [384 views] Top|| File under: TTP
House of JI leader demolished in Bajaur
[Geo News] Security forces on Monday carried out bombings on militant hideouts situated in Bajaur Agency region.

While Jamaat-e-Islami alleged that the bombing killed the mother and sister of party's provincial Amir Haroon Rashid and destroyed his house.

The FC Media Cell clarified that foreign militants targeted the house of ex-MNA Haroon Rashid. It further said that security forces conducted a thorough search operation before demolishing the house. No causality was reported, it said.

The FC Media Cell continued that a house was collapsed due to incessant rains in the same village, in which an elderly woman and a girl died.

On the other hand, JI NWFP General Secretary Shabir Ahmed Khan alleged that security forces blew up the house of Haroon Rashid with explosives. As a result, Rashid's 80-year-old mother and 20-year-old sister were killed, he said.

Posted by: Fred || 02/16/2010 00:00 || Comments || Link || E-Mail|| [372 views] Top|| File under: Jamaat-e-Islami
Three killed in US drone attack in North Waziristan
[Dawn] A US drone fired a missile into a vehicle in Pakistan's tribal belt on the Afghan border killing at least three militants on Monday, in the second such strike in 24 hours, officials said.

The attack, which Pakistani officials said was unleashed by an unmanned US aircraft, targeted the vehicle on the edge of the village of Tabi Ghundi Kala in North Waziristan, a district rife with Taliban and Al-Qaeda-linked fighters.

"The US drone fired one missile, which hit a vehicle. According to our reports three militants were killed," a senior Pakistani security official told AFP on condition of anonymity because he was not authorised to speak to the media.

Local officials put the death toll at four, saying the drone targeted a vehicle carrying militants just as they were leaving Tabi Ghundi Kala.

"It was a drone attack. Two missiles were fired into the vehicle. Four militants were killed," said a local security official.
Posted by: Fred || 02/16/2010 00:00 || Comments || Link || E-Mail|| [373 views] Top|| File under:
Israel-Palestine-Jordan
British reporter held in Gaza by Hamas police
[Al Arabiya Latest] British officials met Monday with a detained journalist in Gaza amid calls for Hamas to release the Briton, the first foreigner the Islamists have arrested since seizing power in Gaza in 2007.

Paul Martin was arrested on Sunday in a Gaza Strip courtroom while testifying for a Palestinian friend accused of "collaborating with Israel," British officials said.



Hamas said it had received "confessions" about security crimes. It gave no details about the allegations.

Hamas said it had received "confessions" about security crimes. It gave no details about the allegations.

"We are very concerned about the situation and we are attempting to provide consular assistance," a spokesman for the British consulate in Jerusalem said, adding that the British authorities were in touch with Martin's family.

A spokesman for the Hamas-run Interior Ministry said Martin was being held under a 15-day detention order issued by the attorney-general in the Gaza Strip.

"He may be released or the 15 days may be extended, pending (the results) of the investigation," said the spokesman, Ehab al-Ghsain.

The Foreign Press Association (FPA), which groups journalists in Israel and the Palestinian territories, said it was "deeply concerned" over the arrest and called on Hamas to free the reporter.

"We expect the Hamas, as we do all parties, to respect the rights of every journalist on assignment, to work without fear of being arrested," it said in a statement.

The FPA said Martin had been a freelancer in the region some five years ago and said he was also a filmmaker.

Israel's Government Press Office, which accredits foreign journalists wishing to work in Israel and the Palestinian territories, said it had issued a press card for a Cainer Paul Martin, who also has U.S. and South African passports.

Like other Western nations, Britain has long rejected any official dealings with Hamas over the Islamists' refusal to recognize Israel and renounce violence.

London does not recognize the government Hamas established in Gaza in 2007 after it broke violently with the Palestinian Authority of West Bank-based Palestinian President Mahmoud Abbas.

However, Western diplomats are regular visitors to the Gaza Strip, where much of the 1.5 million population is dependent on aid from the United Nations and other bodies.
Posted by: Fred || 02/16/2010 00:00 || Comments || Link || E-Mail|| [365 views] Top|| File under: Hamas
Southeast Asia
Thai terrorists gun down rubber tappers and more
Terrorists Militants shot dead three Muslim rubber farmers and a firefight left a terrorist suspected insurgent dead in the latest unrest in southern Thailand, police said Tuesday.

The 32-year-old jihadi militant was shot as terrorists insurgents ambushed a group of government officials and their guards on a road in the province of Narathiwat late on Monday. The district officials were returning from a village meeting in a mosque when their car was attacked and a gunfight ensued between the security guards and the terrorists suspected militants. Five of the officials were wounded.

Earlier Monday in the same district, Rangae, a mother and daughter, aged 50 and 25, were shot dead while at work on a rubber farm. That evening a 36-year-old Muslim man was shot dead while working at another rubber farm in the same district.
Posted by: ryuge || 02/16/2010 08:01 || Comments || Link || E-Mail|| [405 views] Top|| File under:
Syria-Lebanon-Iran
A savage revenge: How British hostages were murdered as payback for the SAS targeting Iran terrs
It's the book the MoD doesn't want you to read: the story of the SAS's private war in Iraq, its operations with the U.S. Delta Force - and its success in tracking down Al Qaeda's most dangerous men. Today we reveal how the Allies became suspicious of Iran's involvement in Iraq - and the untold story of how Tehran seized 15 British sailors in retaliation for the capture of its 'management consultant of terror'.
Posted by: ed || 02/16/2010 00:47 || Comments || Link || E-Mail|| [396 views] Top|| File under: Govt of Iran
Clashes kill 2 at Ein el-Hellhole
[Ma'an] Clashes have killed at least two people in a refugee camp in Lebanon, The Associated Press quoted Palestinian officials as saying Monday evening.

The US news agency reported that it was not clear what prompted the clashes at Ein Al-Hilweh refugee camp, reportedly between Islamists and gunman affiliated with Fatah.

The AP report identified the Islamists as members of the Asbat Al-Ansar group.

A Fatah member was seriously wounded, according to the report, which quoted Palestinian sources who spoke on condition of anonymity because they were not authorized to make official statements.
Posted by: Fred || 02/16/2010 00:00 || Comments || Link || E-Mail|| [336 views] Top|| File under: Usbat al-Ansar
Who's in the News
61
[untagged]
5
Govt of Iran
3
Hamas
2
Commies
2
Hezbollah
2
Jamaat-e-Islami
2
Taliban
2
TTP
2
Govt of Pakistan
1
al-Shabaab
1
Usbat al-Ansar
1
al-Qaeda in Pakistan
1
PFLP
Bookmark
E-Mail Me
The Classics
The O Club
Rantburg Store
The Bloids
The Never-ending Story
Thugburg
Gulf War I
The Way We Were
Bio
Merry-Go-Blog
Hair Through the Ages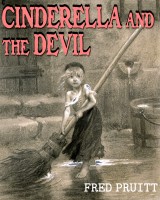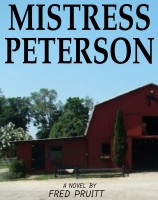 On Sale now!


A multi-volume chronology and reference guide set detailing three years of the Mexican Drug War between 2010 and 2012.

Rantburg.com and borderlandbeat.com correspondent and author Chris Covert presents his first non-fiction work detailing the drug and gang related violence in Mexico.

Chris gives us Mexican press dispatches of drug and gang war violence over three years, presented in a multi volume set intended to chronicle the death, violence and mayhem which has dominated Mexico for six years.
Click here for more information


Meet the Mods
In no particular order...


Steve White
Seafarious
Pappy
lotp
Scooter McGruder
john frum
tu3031
badanov
sherry
ryuge
GolfBravoUSMC
Bright Pebbles
trailing wife
Gloria
Fred
Besoeker
Glenmore
Frank G
3dc
Skidmark
Alaska Paul



Better than the average link...



Rantburg was assembled from recycled algorithms in the United States of America. No trees were destroyed in the production of this weblog. We did hurt some, though. Sorry.
18.206.187.81