Afghanistan
British marine from 45 Commando killed in Afghanistan
A BRITISH soldier was killed in action in southern Afghanistan yesterday, the Ministry of Defence said.

The Royal Marine, from 45 Commando, came under fire in an area southwest of Sangin in the strife-torn Helmand province and died of his wounds while being flown to hospital. The marine was part of a patrol supporting a bomb disposal team. His next of kin had been informed, the MoD said.

The soldier was the seventh member of the British military to die in Afghanistan this year and the 144th British fatality since the start of operations in 2001.
Posted by: Steve White || 02/15/2009 00:00 || Comments || Link || [336073 views] Top|| File under:
Africa Horn
Sudan army 'repels' rebels advance on Darfur
The Sudanese army says troops have repelled a rebel attack by the Darfur Justice and Equality Movement in the strife-torn (Darfur) region.

The military said JEM fighters suffered heavy causalities in Friday's raid, while the rebels claimed they had fended off the attack, a Press TV correspondent reported Saturday.

Government ground forces backed by warplanes carried out attacks on the JEM forces after learning their advance in the western town Jabal Marra, said a Sudanese army spokesman, Brigadier General Osman Al-Agbash.

Fourteen JEM armored vehicles were destroyed during the army offensive that left 4 soldiers dead and injured another 3.

JEM, for their part, claimed to have "easily" defeated the offensive adding that the group now holds a Sudanese army Colonel, Hamid Ahmed, captive.

"The offensive was easily and summarily defeated, despite use of 2 Antonov planes, 2 MIG 29 fighters and 6 tanks, two captured, three destroyed and one escaped," said a spokesman for the armed JEM, Ali Al-Wafi.

The assault comes as both the rebel group and Khartoum are meeting in Qatari capital Doha to discuss a possible ceasefire in the region.

The talks hosted by Qatar are the first such one-on-one meeting between the Sudanese government and JEM.

United Nations estimates put the death toll from the clashes in Darfur to 300,000 people, with some 2.2 million others displaced.

Khartoum, however, has officially documented 10,000 deaths.
Posted by: Fred || 02/15/2009 00:00 || Comments || Link || [336070 views] Top|| File under: Govt of Syria
Europe
Contaminated letter in Oslo under investigation
Two employees at an Oslo post office were taken to hospital and placed in isolation ward, when they showed suspicious reactions including a rash with itching after having handled a letter addressed to the Israeli Embassy.

The letter was Sunday morning under investigaton at the Norwegian Institute for Public Health, to check whether it has been contaminated with a chemical in some way, or with infectious matters. It was first thought it could be antrax, but this now seems unlikely, experts say, since the reaction was immediate.

The two postal employees have been released, since they are now without symptoms. They will now be questioned by the police, who are waiting for the results from the Public Health tests, before deciding on how to proceed.

According to NRK, it seems most likely that the letter was posted in Norway.
Posted by: Steve White || 02/15/2009 13:37 || Comments || Link || [336075 views] Top|| File under:
India-Pakistan
Indian newspaper editor arrested for 'outraging Muslims'
The editor and publisher of a major Indian newspaper have been arrested for "hurting the religious feelings" of Muslims after they reprinted an article from The Independent. Ravindra Kumar and Anand Sinha, the editor and publisher of the Kolkata-based English daily The Statesman, appeared in court yesterday charged under section 295A of the Indian Penal Code which forbids "deliberate and malicious acts intended to outrage religious feelings".



Original article by Johann Hari here. His response to riots and arrests here.

Sections of central Kolkata have been paralysed by protests for much of the past week after The Statesman republished an article by The Independent's columnist Johann Hari. Titled "Why should I respect oppressive religions?", the piece was originally printed in The Independent on 28 January. In it, Hari said he believed the right to criticise any religion was being eroded around the world.

The Statesman, a highly respected liberal English-language daily, reprinted the article on 5 February, causing a major backlash among a small group of Muslims who felt that the piece slighted the Prophet Mohamed and insulted their religion. Peaceful protests were held outside The Statesman's offices at the weekend but by Monday, demonstrations had turned violent. Angry crowds began blocking roads, attacking police and calling for the arrest of the article's author and the newspaper's publisher and editor. On Monday and Tuesday police used baton charges to try to disperse crowds and more than 70 protesters were arrested.


That was the correct response and the police should have continued until all protesters had been thumped vigorously. Then instead of dispersing them, arrest them.

Staff at The Statesman were forced to barricade the front entrance to their building and were escorted into their offices through a side door by police. The office is opposite the Tipu Sultan Masjid, Kolkata's largest mosque.

One journalist at The Statesman said: "The police have surrounded our building all this week but the protesters kept coming back. There was a small section who were absolutely hellbent on causing problems."

Last night, Hari defended his article. "I wrote in defence of the right to criticise religion – all religion – and it is vitally important to keep that right alive in the world's largest, and in many ways most admirable, democracy," he said. On two separate occasions Mr Kumar, The Statesman's editor, issued statements standing by his decision to publish the article. But he also said he had not meant to cause offence to any religion. A note published on 8 February said The Statesman had reprinted Hari's article because "it mourned the marginalisation of the middle, liberal path in modern society". It added: "The Statesman has always upheld secular values and has a record of providing space to all viewpoints, even contentious ones. If we were unable to fulfil this role, we would rather cease publication with honour than compromise our basic values.

"The publication of Johann Hari's opinion was not intended to cause hurt, or defame any community or religion. Nor was it intended to provoke societal tension. If unwittingly we have aggrieved any section of society, we deeply regret it."


That's where you went wrong. You do NOT regret provoking those who are looking for an excuse to be provoked. Their 'provocation' was the sunshine necessary to identify them.

As well as the protests, a complaint was also filed at a police station by a member of the public, Mohd Shahid, calling for arrests. Speaking to The Independent last night, Mr Kumar said he voluntarily attended the police station yesterday to try to calm tensions. "Upon learning that a case had been registered by Kolkata police, I contacted officers and offered to assist the investigation and to aid efforts to defuse tensions," he said. "Following this, the arrests were made early today and we were released on bail last night."

Since Mr Kumar's arrest yesterday protesters have dispersed.


Since they got what they wanted and didn't even have to behead anyone.
Posted by: Steve White || 02/15/2009 13:38 || Comments || Link || [336078 views] Top|| File under:
Three suicide jackets recovered in Islamabad
Police have recovered three suicide jackets from a bag here on Saturday. According to sources, the police was informed of a suspicious bag lying outside a bakery in sector G-11. The police, upon inspection, recovered three suicide jackets from the bag. Police said further investigation is underway.
Posted by: Fred || 02/15/2009 00:00 || Comments || Link || [336073 views] Top|| File under: al-Qaeda in Pakistan
Abducted Chinese engineer released in Swat
The Chinese engineer, kidnapped by insurgents, has reportedly been released in Swat here on late Saturday, Geo News reported. According to sources, insurgents have released kidnapped Chinese engineer here but no immediate reports on his wellbeing reached here.
Posted by: Fred || 02/15/2009 00:00 || Comments || Link || [336074 views] Top|| File under:
Government fails to produce Mumbai suspects before court
The Special Investigation Cell (SIC) failed to produce the suspects of the Mumbai terrorist attacks before an anti-terrorist court for the second consecutive day here on Saturday. The judge of Anti-Terrorist Court (ATC) Rawalpindi waited till 3:30 pm for the accused to be produced before him. Since the SIC has registered the case under the Terrorism Act, therefore, the accused had to be presented before the ATC.

A case was registered against eight persons -- including Hamad Ameen Sadiq, Zaki-ur-Rehman Lakhvi, Abu Hamza, Khan, Muhammad Ashfaq, Javed Iqbal, Zarar Shah and Muhammad Riaz -- on February 12 for their alleged involvement in the Mumbai attacks.

According to details, Zaki-ur-Rehman Lakhvi belongs to the Lashkar-e-Taiba, the militant organisation accused by India to be behind the Mumbai attacks. Zarar Shah allegedly prepared a website for the Daccan Mujahideen.

Khan reportedly arranged boats for the attackers to travel from Karachi to Mumbai while Javed Iqbal allegedly coordinated with the attackers through email and Internet. He was arrested in Spain. Besides, Hamad Khan is accused of being the mastermind of the attacks while Muhammad Riaz has been accused of sending Ajmal Kasab to Mumbai.

The accused had to be produced before the court on Friday but the FIA could not produce them even on Saturday. Reliable sources told The News that the Special Investigation Cell had sent the arrested accused to the Adiala Jail on judicial remand. They said the FIA did not want to present them before the media and hence had shifted them to a special cell in the jail.

The counsel for Hamad Ameen Sadiq, Shahbaz Rajpoot Advocate, told The News that the FIA was bound to produce the accused before the court within 24 hours of their arrest.

This article starring:
Daccan Mujahideen
Ajmal Kasab
Daccan Mujahideen
Hamad Ameen Sadiq
Lashkar-e-Taiba
Javed Iqbal
Lashkar-e-Taiba
Muhammad Ashfaq
Lashkar-e-Taiba
Muhammad Riaz
Lashkar-e-Taiba
Zaki-ur-Rehman Lakhvi
Lashkar-e-Taiba
Zarar Shah
Daccan Mujahideen
Zarar Shah
Lashkar-e-Taiba
Posted by: Fred || 02/15/2009 00:00 || Comments || Link || [336074 views] Top|| File under: Govt of Pakistan
Iraq
Interior ministry reinforces troops after Misayiab blast
Aswat al-Iraq: The Interior Ministry has reinforced the troop presence in the cities of Karbala, Najaf, and Hilla after Friday's suicide bombing that targeted pilgrims heading for Karbala, a ministry official said on Saturday.

"Minister of Interior Jawad al-Bulani has met with the top (Shiite) clerics in Najaf and briefed them on the ministry's efforts to maintain stability and work on protecting civilians," Maj. General Abdelkareem Khalaf, the director of the ministry's National Command Center, told Aswat al-Iraq news agency.

Khalaf did not give further details on Bulani's meeting with the clerics.

A female suicide bomber blew herself up on Friday (Feb. 13) amidst a gathering of Shiite pilgrims in the district of al-Misayiab, north of Hilla, the capital city of Babel province, 110 km southwest of Baghdad, killing and wounding more than 100 Karbala-bound people for the Arbaeen pilgrimage.

Earlier on Saturday, the ministry announced a financial reward for information about the bomber's safe house.
Posted by: Fred || 02/15/2009 00:00 || Comments || Link || [336071 views] Top|| File under: Iraqi Insurgency
3 bodies found in Wassit
Aswat al-Iraq: Policemen found bodies of three unidentified civilians inside a vehicle in a town north of al-Kut city on Saturday, a security source in Wassit said. "The three bodies, found near al-Aziziya town, (80 km) north of Kut, away from the highway that links Kut to Baghdad, showed signs of having been tortured," the source told Aswat al-Iraq news agency. "The bodies were removed to the al-Zahraa Hospital morgue in Kut," said the source.
Posted by: Fred || 02/15/2009 00:00 || Comments || Link || [336073 views] Top|| File under: Iraqi Insurgency
Arms cache seized in Mosul
Aswat al-Iraq: Forces from the Iraqi army's 6th Brigade on Saturday seized a weapons cache containing dozens of Grad, Strella, and Katyusha missiles in the city of Mosul on Saturday, the brigade commander said.

"The force seized the large cache in the area of al-Islah al-Ziraie, western Mosul," Brig. Ismail Abdullah told Aswat al-Iraq news agency.

"The cache, hidden underground, contained 54 RPG shells, 100 improvised explosive devices read for detonation, seven BKC rifles, 15 sniper rifles, 18 Kalashnikov assault rifles, 50 mortar shells, 10 Grad missiles, 10 guns with silencers, 10 boxes of ammunition, 26 Katyusha rockets, and two Strella missiles," Abdullah said.
Posted by: Fred || 02/15/2009 00:00 || Comments || Link || [336082 views] Top|| File under: Iraqi Insurgency
Suicide bomber arrested in Misayiab
Aswat al-Iraq: Iraqi army forces arrested on Saturday a suicide bomber planning to attack a military checkpoint in northern al-Misayiab area, where pilgrims of the Arbaen were heading on foot to the holy Shiite province of Karbala, a military source said. The arrest comes just one day after a deadly attack by a female suicide bomber who targeted a gathering of pilgrims also in Misayiab, leaving more than 100 people killed or wounded.

"A force from the Iraqi army's 31st Brigade arrested a suicide bomber wearing an explosive belt and trying to attack a military checkpoint in al-Misayiab, (40 km) northern Hilla city," the source told Aswat al-Iraq news agency.

Earlier on Saturday, the ministry announced a financial reward for information about the bomber's safe house.

The Arbaeen marks the 40th day after the death of Imam al-Hussein, the Prophet Muhammad's grandson and the third holiest figure for Shiite Muslims, in the battle of Taf in Karbala in the Hegira year 61 (680 in the Gregorian calendar).

Scores of pilgrims from inside and outside Iraq have started the long trek on foot for the pilgrimage. Tight security measures have been in force and a large number of security personnel have been deployed in Iraq's holy sites in preparation for the occasion.
Posted by: Fred || 02/15/2009 00:00 || Comments || Link || [336072 views] Top|| File under: al-Qaeda in Iraq
AQI leader arrested in central Kirkuk
Aswat al-Iraq: Security forces in Kirkuk arrested a key member of an organization belonging to al-Qaeda in Iraq (AQI) in the central part of the city on Saturday, a senior security official said. "Forces from the Kirkuk Districts' Police Department on Saturday evening captured Shakir Mahmoud Awwad, a leading member of the so-called Islamic State of Iraq group, in the Ahmed Agha souk (market)," Brig. Sarhad Qader, the department chief, told Aswat al-Iraq news agency. "Awwad, a local resident of al-Huweija district, southwest of Kirkuk, is on the security agencies' list of wanted persons on charges of involvement in terrorism," Qader added.

This article starring:
SHAKIR MAHMUD AWWAD
Islamic State of Iraq
Posted by: Fred || 02/15/2009 00:00 || Comments || Link || [336075 views] Top|| File under: Islamic State of Iraq
Israel-Palestine-Jordan
Explosive device detonates while IDF soldiers patrol Gaza border
An explosive device detonated on Saturday near Israel Defense Forces soldiers patrolling along the border with Gaza. No injuries or damage were reported in the blast.

The Israel Air Force bombed two Hamas weapons manufacturing facilities in the northern Gaza Strip late Friday, hours after an IAF strike killed one Palestinian militant and critically wounded another east of Khan Younis. Palestinian sources reported that six people had been wounded in the attack.

The IDF spokesman's office issued a statement saying that IAF fighter planes had also hit four tunnels used for arms smuggling along the Gaza-Egypt border. Secondary explosions were noticeable following part of the strikes, proving the presence of weapons and munitions, the statement said.

Earlier Friday, the IDF said the IAF strike near Khan Younis had targeted two Islamic Jihad militants who were planning a terror attack within Israel. The strike was the result of a joint operation of the IDF and the Shin Bet Security Service, the IDF spokesman said.

The Israeli attacks on Friday came in response to ongoing rocket and mortar shell fire at Israel from the Gaza Strip. Two Qassam rockets and a mortar shell exploded in the western Negev Friday afternoon, causing no casualties or damages.

One of the rockets struck an open area in the Eshkol region and about an hour later another hit near the city of Sderot. There were no immediate claims of responsibility. Rocket fire has continued sporadically since Israel and Hamas unilaterally declared cease-fires after 22 days of fighting in the Gaza Strip.

Friday's rocket fire was the first such attack since Wednesday, when militants fired at least two mortar shells at Israel. In response to that attack, Israel Air Force plans targeted a Hamas post in the southern Gaza Strip, causing no casualties.
Posted by: Fred || 02/15/2009 00:00 || Comments || Link || [336072 views] Top|| File under: Hamas
Fresh violence threatens Gaza peace deal
(AKI) - Fresh violence between Israel and Palestinian militants on Friday threatened an agreement on a long-term ceasefire in the Gaza Strip. Officials from the ruling Islamist Hamas movement had earlier said an agreement with Israel on a long-term truce may be announced within days.

Two rockets and a mortar shell fell fired from Gaza hit southern Israel, the Israeli military said.

According to the Palestinian news agency, Maan, the Hizbullah Brigades in Palestine claimed responsibility for the attacks that targeted Sderot and the western Negev, but no one was injured in the violence.

Later on Friday an Israeli warplane retaliated and bombed a target in the Gaza town of Khan Younis, killing one suspected militant and wounding at least one other.

A Israel Defense Forces spokesman said the strike hit two Islamic Jihad militants who were planning a terrorist attack in Israel. According to the Israeli daily, Haaretz, the dead man was a member of the small Popular Resistance Committees group.

The Khan Younis strike was followed by air attacks on what the military claimed to be six weapons smuggling tunnels under the Gaza-Egypt border.

There were no reports of Palestinian casualties in raids on the tunnels.

There have been several rocket fire and shooting incidents on the Gaza-Israel border since the end of Israel's three-week offensive in which more than 1,330 Palestinians were killed in the coastal territory.

Israel stopped its military action, Operation Cast Lead, on 18 January and Hamas declared a ceasefire the same day.

Friday's exchanges came as Hamas officials said talks in Cairo on a long-term truce were close to success.

Earlier Hamas said it was ready to release kidnapped Israeli soldier Gilad Shalit and endorse a long-term truce with Israel.

Shalit would be freed as part of a prisoner exchange with Israel that could see as many as 1,000 Palestinians, including women and children released.

However, Hamas has demanded the release of 1,400 prisoners, but diplomats have said Israel would free closer to 1,000.
Posted by: Fred || 02/15/2009 00:00 || Comments || Link || [336073 views] Top|| File under: Hamas
Turkey summons Israeli ambassador
Turkish foreign ministry summons the Israeli ambassador to protest at an Israeli army general's comments about Premier Recep Tayyip Erdogan.

Gen. Avi Mizrahi was earlier quoted by the Israeli media as saying that Erdogan should have "looked in the mirror" before lashing out at Israeli President Shimon Peres at the World Economic Forum in Davos, Press TV correspondent Mehdi Gholizadeh reported.

The remarks prompted the ministry to call on Israeli Ambassador Gabby Levy to pass Ankara's formal objection to Tel Aviv.

"The relevant statements of Avi Mizrahi are ungrounded and unacceptable and as such we have requested an urgent explanation from Israeli authorities," Turkey's Foreign Ministry said in a statement.

The Israeli general had also accused Turkey of massacring the Armenians as well as suppressing the Kurdish minority in the country.

In January, Erdogan walked off the stage at a Davos summit after he was interrupted for criticizing Tel Aviv and Peres over the mass killing of Palestinians during the 23-day war on Gaza.

The incident strained ties between Israel and Turkey, who was acting as a mediator between Tel Aviv and Damascus. However, after Israel launched its military campaign against the Gaza Strip, Ankara suspended the mediation.
Posted by: Fred || 02/15/2009 00:00 || Comments || Link || [336073 views] Top|| File under:
Southeast Asia
Malaysia frees 3 suspected Islamic militants
Malaysia has released three alleged members of a Southeast Asian terrorist network who had been imprisoned without trial for years, a human rights group said Saturday.

Businessman Suhaimi Mokhtar was arrested in 2002, engineer Zaini Zakaria in 2003 and businessman Mohd Khider Kadran in 2004 under Malaysia's Internal Security Act - which allows indefinite detention without trial - during a crackdown on the al-Qaida-linked Jemaah Islamiyah network.

Southeast Asian security officials said Zaini had withdrawn from a foiled 2002 al-Qaida strike in which he and two others were to pilot planes in a second wave of Sept. 11-style attacks.

The trio were freed from a prison Thursday but must report weekly to police and remain within the districts where they live, said Syed Ibrahim Syed Noh of the Abolish ISA Movement.

"We welcome their release, but we are concerned with the selective release," he told The Associated Press. There are still about 40 people held under the act, including four suspected Jemaah Islamiyah members, he said.

Home Ministry officials could not be reached for comment Saturday.

No reasons were given for why the three men were released, but authorities say some suspects were freed in the past after repenting following rehabilitation programs and counseling.

The Malaysian government jailed more than 200 suspects between 2001 and 2003, but many have been released over the past few years.

Syed Ibrahim said the Abolish ISA Movement plans to hold a rally in March to demand the act be repealed. Critics say the law is abused to silence dissidents, but the government defends it as necessary to protect national security and ensure stability.

At Jemaah Islamiyah's peak in early 2000, it had members in several Southeast Asian nations. Officials say the group has been decimated in recent years in a regional crackdown supported by the United States and other Western governments.

Among the strikes attributed to Jemaah Islamiyah and affiliate groups are the 2002 bombings on the Indonesian resort island of Bali that killed 202 people, mostly foreign tourists; the 2003 and 2004 attacks on the J.W. Marriott Hotel and the Australian Embassy in Jakarta; and the 2005 triple suicide bombings on restaurants in Bali.
Posted by: Fred || 02/15/2009 00:00 || Comments || Link || [336074 views] Top|| File under: Jemaah Islamiyah
Sri Lanka
Sri Lanka military says rebels attack refugee bus
A suspected Tamil Tiger rebel hurled a hand grenade at a bus full of war displaced refugees, killing a woman and wounding 13 others on Saturday, the military said.

The bus was attacked in Puliyankulam village in the north while transporting people who fled the embattled region into government territory, military spokesman Brig. Udaya Nanayakkara said.

Rebel officials could not be contacted for comment. The military's claim could not be independently verified because journalists are barred from the war zone.

A 59-year-old woman was killed and the wounded included four children, Nanayakkara said.

The government has accused the Tigers - who have recently lost their main strongholds to the government and are cornered in a small sliver of coastal land - of holding scores of people as human shields and killing civilians who want to escape.

The rebels have denied the allegations.

On Friday troops fought the Tigers near Vishwamadu village, which was recently captured by the government, and found five rebel bodies along with assault rifles, Nanayakkara said.
Posted by: Fred || 02/15/2009 00:00 || Comments || Link || [336072 views] Top|| File under:
Syria-Lebanon-Iran
30 Wounded in Attacks by March 8 on Masses Marking the Hariri Killing
At least 30 people were wounded in attacks by March 8 partisans against unarmed civilians who took part in a mass rally in Beirut's Martyrs Square marking the fourth anniversary of ex-Premier Rafik Hariri's assassination on Saturday. The victims were evacuated to the Makassed Islamic Hospital in Beirut's Tarik Jedideh district and the Sacred Heart Hospital in Hazmiyeh.


Usual thuggery by the Hezbies ...

That's why they're called Hezbullies.

Army troops intervened to protect hundreds of thousands of unarmed civilians who took part in the rally marking the Hariri crime anniversary. The attackers used sticks, rocks, daggers and fire arms in their assaults. It could not be determined if any arrests were made after the serial attacks.
Posted by: Steve White || 02/15/2009 00:00 || Comments || Link || [336083 views] Top|| File under:
Who's in the News
43
[untagged]
5
Govt of Pakistan
3
Iraqi Insurgency
3
Hamas
2
Govt of Iran
1
Islamic State of Iraq
1
Jemaah Islamiyah
1
Taliban
1
TNSM
1
al-Qaeda in Iraq
1
al-Qaeda in Pakistan
1
Fatah
1
Govt of Syria
Bookmark
E-Mail Me
The Classics
The O Club
Rantburg Store
The Bloids
The Never-ending Story
Thugburg
Gulf War I
The Way We Were
Bio
Merry-Go-Blog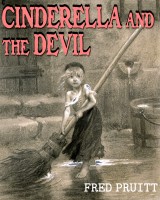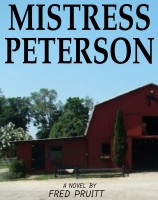 On Sale now!


A multi-volume chronology and reference guide set detailing three years of the Mexican Drug War between 2010 and 2012.

Rantburg.com and borderlandbeat.com correspondent and author Chris Covert presents his first non-fiction work detailing the drug and gang related violence in Mexico.

Chris gives us Mexican press dispatches of drug and gang war violence over three years, presented in a multi volume set intended to chronicle the death, violence and mayhem which has dominated Mexico for six years.
Click here for more information


Meet the Mods
In no particular order...


Steve White
Seafarious
tu3031
badanov
sherry
ryuge
GolfBravoUSMC
Bright Pebbles
trailing wife
Gloria
Fred
Besoeker
Glenmore
Frank G
3dc
Skidmark



Better than the average link...



Rantburg was assembled from recycled algorithms in the United States of America. No trees were destroyed in the production of this weblog. We did hurt some, though. Sorry.
35.175.107.142

Help keep the Burg running! Paypal: