Arabia
Yemeni Judge Sentenced to Ten Years in Jail
A Yemeni state security court sentenced a judge yesterday to ten years in jail after finding him guilty of backing the slain rebel cleric Hussein Badruddin Al-Houthi, who led a three-month rebellion in the north of the country. Muhammad Ali Luqman, who heads the primary court of the western Haraz district, was convicted of nine charges ranging from supporting an armed rebellion to fomenting a sectarian strife and instigating against the legitimate authority. Authorities said Luqman supported Al-Houthi who led his armed followers to battle against government forces in the northern province of Saada for nearly three months.
Posted by: Fred || 10/02/2004 10:12:07 PM || Comments || Link || E-Mail|| [6458 views] Top|| File under:
Al-Qaeda Operatives Are an Ignorant Lot, Say Former Members
Mahmoud Ahmad, Arab News
About 95 percent of Al-Qaeda operatives in the Kingdom are ignorant and most of them do not observe basic Islamic teachings, according to new confessions by Abdul Rahman Al-Rashoud and Khaled Al-Farraj, former members of the terror network. Speaking to Channel 1 of Saudi Television on Friday, they said the Al-Qaeda cell made use of stolen Saudi IDs to rent cars and houses to carry out terrorist operations. Al-Rashoud said he was waiting for the right time to withdraw from the cell but each time its leaders threatened him with exposure.


"Khaled, I gots t'give up dis life o'crime!"
"Abdul, y'know y'can't go straight! Dey'll expose youse!"
"I got it! I'll expose myself!"

Al-Farraj remembered the moment when they killed his father. "I cannot imagine my father lying in a pool of blood in my house," he said.
"Before someone enters the group, he thinks that it is pure. From my observations, I have seen that they are committing actions that should not come from a group claiming jihad," Al-Rashoud said. "I can tell you that 95 percent of the cell's members are ignorant. They are even more ignorant than the uneducated. They have reached a point where they call all scholars in the country infidels." Ahmad Al-Dakheel, who is head of the Shariah committee in the Makkah cell, is guilty of such behavior. "Dakheel said that all policemen in uniforms are infidels and asked the members to gun them down. If imams at mosques condemn explosions and terrorist activities, then they were also branded as infidels," Al-Farraj said.


"We say what goes around here! Y'don't like it, yer an infidel! It's curtains fer youse!"

According to Al-Rashoud, Al-Qaeda members spend a lot of money. "Most of the money came from charitable donations," he added. They convinced donors that they were collecting money for poor Iraqi families. During armed confrontations with security forces, Al-Rashoud said, they escaped in cars taken from Saudis at gunpoint. "I think this is forbidden according to my knowledge of Islam," Al-Farraj said.


Yes. It's my understanding that car thieves are particularly condemned in the Koran...

Al-Farraj also spoke about Al-Qaeda's plan to raid a housing compound. "They bought a GMC for the operation, and it was the same car that was reported by the police," he said, adding that Abdul Aziz Al-Muqrin, former leader of the cell in the Kingdom, helped in filling the vehicle with explosives. Abdul Aziz Al-Mudaihesh carried out the operation. Al-Rashoud said Al-Qaeda carried out terrorist operations using different names, such as Al-Haramain Brigade and Voice of Jihad. "Actually, they are one and the same," he pointed out.


Wowsers. I'd never have guessed that...
Al-Farraj said he was surprised when Al-Muqrin said Al-Qaeda was not responsible for the bombing of the police headquarters in Riyadh. Al-Farraj also spoke of Aamir Al-Shehri who was injured in the Suwaidi attack. "Al-Shehri was in the car when he was injured. He was taken to a place which they call the clinic where only minor injuries can be treated. Al-Shehri was injured in the stomach and there was a big cut. He was in terrible pain. He stayed there for two months without receiving proper treatment. I remember when I entered the room with Al-Dakheel, he begged Al-Dakheel to find a solution to the problem. Al-Dakheel said he could not do anything for him and left him in that condition until he died," Al-Farraj explained.


"Sorry, al-Shehri. You're expendable!"
"The pain! Aaaaiiiieee! The pain!... What's this?"
"An aspirin."
"It's halal, ain't it?"

The number of people who came to attend Aamir's funeral was small. "I was very sorry for him. The least they could do was to give him back to his family or take him to a good hospital. They could have sent me to do it. The leaders of the group did not care about the members as much as they cared about themselves," Al-Farraj said.
Posted by: Fred || 10/02/2004 9:14:37 PM || Comments || Link || E-Mail|| [6459 views] Top|| File under:
Britain
Yusuf Islam Wants Off US 'No Fly' List
Lawyers for singer Yusuf Islam said on Friday that they have asked American officials to remove his name from a "no fly" list. The musician, now a peace activist, was expelled from the United States last week after authorities diverted his London-to- Washington flight to Maine to remove him, saying he was suspected of ties to terrorism. The Carter-Ruck law firm said it had asked the US government to explain why it considered Islam a security risk. "I remain bewildered by the decision of the US authorities to refuse me entry to the United States," the firm quoted Yusuf Islam as saying. "My solicitors have now made representations to the relevant US authorities and I have asked Foreign Secretary Jack Straw to continue to use his good offices in order to bring this matter to a swift conclusion," it quoted him as saying. Straw has complained to American officials about their treatment of Yusuf Islam.
Posted by: Fred || 10/02/2004 10:48:33 PM || Comments || Link || E-Mail|| [6460 views] Top|| File under:
Briton Guantanamo Detainee Alleges Torture
A Briton being held at Guantanamo Bay was tortured, held in solitary confinement for almost two years and "partially witnessed" U.S. military interrogators killing two detainees at an American base in Afghanistan, he said in a letter released by his lawyers Friday. Moazzam Begg made the allegations in an uncensored letter that was released to his legal team by American officials — something his lawyers described as an "oddity." The Pentagon said its policy is to treat all prisoners humanely.

Begg, 36, is among four Britons being held at the U.S. prison camp for terrorist suspects at Guantanamo Bay, Cuba. Five other Britons were released this year, and Prime Minister Tony Blair has asked President Bush to free the remaining British detainees. Begg's lawyers said they would file a lawsuit Monday demanding the United States stop what they called the "inhumane treatment" of Begg and urging the British government to press harder for his release.

In Begg's letter, handwritten in formal, legalistic language and dated July 12, he says he was kidnapped from his Pakistan home in January 2002 and taken to Afghanistan, where he was "degraded and physically abused" during a year at the U.S. military base near Kabul. "During several interviews, particularly though unexclusively in Afghanistan, I was subjected to pernicious threats of torture, actual vindictive torture and death threats amongst other coercively employed interrogation techniques," Begg wrote. He said interviews "were conducted in an environment of generated fear resonant with terrifying screams of fellow detainees facing similar methods."

"This culminated, in my opinion, with the deaths of two fellow detainees at the hands of U.S. military personnel, to which I myself was partially witness," Begg wrote. He did not provide further details, but he referred to an earlier letter his lawyers said they had not seen. The lawyers said they could not reach Begg to ask him about the letter, and they did not clarify what "partially witness" meant. Asked about the allegations, the Pentagon did not comment specifically on Begg's case but said "all interrogation techniques used at Guantanamo are within the standards accepted internationally."

U.S. policy prohibits torture, and American personnel are required to follow that policy, the Pentagon said. "All detainees are treated humanely and to the extent appropriate and consistent with military necessity in accordance with the principles of the Third Geneva Convention of 1949," it said. Credible allegations of illegal conduct by soldiers are taken seriously and investigated by the military, the Pentagon statement said. Begg also alleged he had been held in solitary confinement since February 2003 and was forced to sign statements under threat of torture and "long-term imprisonment, summary trials and execution." One of Begg's U.S.-based lawyers, Clive Stafford Smith, urged that any evidence of torture at the American facility be made public. He said another lawyer, Gitanjali Gutierrez, had met with Begg in August, but she was forbidden from revealing details of their discussions.

In the letter, Begg denied involvement with al-Qaida or any "synonymous paramilitary organization." "I am a law-abiding citizen of the U.K. and attest vehemently to my innocence before God and the law of any crime, though none has ever been alleged," he said. The letter was addressed "to whom it may concern" with a note that copies should go to Blair, the U.S. Supreme Court and Amnesty International, among others.
Posted by: Fred || 10/02/2004 11:27:39 AM || Comments || Link || E-Mail|| [6457 views] Top|| File under:
Curious Hostage brother's 'home searched.'
The brother of Ken Bigley says he lost two days of his campaign for the Iraq hostage's release when intelligence officers sought evidence at his home.


Just exactly what is the true nature of that "campaign?"


Paul Bigley said UK and Dutch officers visited his Amsterdam home and copied computer files relating to his dealings with contacts over the kidnapping. "I lost two days... I was preoccupied," Paul Bigley told BBC News 24.


Can I get a big Whaaa!


But a Foreign Office spokesman said: "No British officials of any kind have raided Paul Bigley's home."


sounds like someone is full of somthing smelly



"I had nothing to hide," he told BBC News 24. "Of course I would co-operate with the authorities - that is the first thing that any good citizen should do. I did that. But there are ways of going about these things.


Yes and possible double dealing isn't one of them we would hope.



Posted by: Sock Puppet of Doom || 10/02/2004 4:59:29 AM || Comments || Link || E-Mail|| [6462 views] Top|| File under:
London: Three in court on terror charges
The three men charged with terrorism offences following a tip-off from a newspaper which said the suspects tried to buy explosives for a dirty bomb will appear in court today. Scotland Yard named the three as Roque Flaviano Fernandes, 43, Dominic Martins, 44, and Abdurahman Ranyare, 52. All three live in north London and will appear in court on Saturday, charged under the Terrorism Act. Four were arrested on September 24, three at a hotel in Brent Cross, north London and one at a north London address. Three were charged on Friday after one of the three men arrested in Brent Cross was released without charge on Thursday.
Posted by: Mark Espinola || 10/02/2004 1:25:29 AM || Comments || Link || E-Mail|| [6458 views] Top|| File under:
Southeast Asia
Indonesia Police Identify Aussie Embassy Attacker
JAKARTA, Indonesia - Indonesian police on Friday identified the man they suspect was the suicide bomber in an attack on the Australian Embassy in Jakarta last month, and said the 30-year-old wrote to his pregnant wife asking permission to die a martyr.

Police chief Gen. Dai Bachtiar said the man, Heri Golun, was driving the small truck that blew up outside the embassy on Sept. 9. Nine people were killed, including the attacker, and more than 170 wounded. All the dead were Indonesians. DNA samples from body parts and blood samples found in or very close to the remains of the truck matched those taken from Golun's family, Bachtiar said.

The attack has been blamed on the al-Qaida-linked Jemaah Islamiyah terror group, which also implicated in attacks on Bali Island in 2002 and a blast last year outside the J.W. Marriott Hotel in Jakarta. Police have arrested five people in the blast.
Continued on Page 49
Posted by: Mark Espinola || 10/02/2004 2:12:53 AM || Comments || Link || E-Mail|| [6457 views] Top|| File under:
Syria-Lebanon-Iran
35 Charged With Plotting Lebanon Attacks
A military prosecutor has charged 35 Arab nationals and alleged members of an al-Qaida-linked terror group with plotting to bomb foreign targets in Lebanon, including the Italian and Ukrainian diplomatic missions, judicial officials said Saturday. But only nine of the 35 defendants are in police custody, the officials said on condition of anonymity. The remaining suspects, including Lebanese, Saudis, Palestinians and Syrians, remain at large. Lebanese police, in cooperation with Italian intelligence authorities, arrested 10 Lebanese men on Sept. 17 over alleged plots to bomb the Italian and Ukrainian diplomatic missions in Beirut, assassinate Western diplomats and attack Lebanese security facilities.

One of the 10 detainees, Ismail Mohammed al-Khatib, died in custody last week from what police said was a heart attack. Thousands of al-Khatib supporters denounced Lebanese authorities, plus the United States and Israel, following his death. Beirut military court judge Jean Fahd issued an indictment sheet Wednesday laying out the charges and accusations against the 35 suspects, which was also published in Lebanese newspapers. Of the 26 suspects at large, four are Saudis, five Palestinians and three Syrians. The remainder are either Lebanese citizens or people whose nationalities are unknown. Fahd accused the suspects of obtaining weapons and explosives to "carry out terrorist acts ... (by) targeting some foreign interests and security centers, including the Italian embassy in Beirut and Ukrainian consulate," plus local security targets. The judge claimed that the suspects intended to use car bombs and other explosives to carry out the attacks.

Among the nine Lebanese men in custody is Ahmed Salim Mikati, who Lebanese officials have described as a mastermind of the plots and one of Lebanon's most dangerous criminals, who was allegedly trying to establish al-Qaida cells in the country. Mikati, 36, from northern Lebanon and the other detained suspects will be tried by a military court and if found guilty could face life in prison with hard labor. No trial date has been set. Mikati was known to be hiding in the Palestinian refugee camp of Ein el-Hilweh on the outskirts of the southern Lebanese port city of Sidon. The camp is notorious for its lawlessness and as a refuge for fugitives and Islamic extremists. Lebanese authorities have no presence in the camps and officials did not say how they arrested al-Khatib. Last month, Lebanese Prosecutor General Adnan Addoum Addoum said Mikati belonged to the "Dinniyah group" _ a group of Muslim fundamentalists who fought Lebanese troops in the northern region of Dinniyah in 1999. More than 40 people, including 11 soldiers, were killed. While at large, the military court sentenced Mikati to death for involvement in attacks last year that wounded five people. That sentence is expected to stand now that he has been captured, but it remains unclear if authorities will actually carry out his execution.
Posted by: Fred || 10/02/2004 9:51:03 AM || Comments || Link || E-Mail|| [6457 views] Top|| File under:
Afghanistan/South Asia
Afghans Foil Plan to Disrupt Poll; 60 Taleban Held
I think this expands the 25 bad boyz reported below...
Afghan authorities arrested 60 Taleban guerrillas who were planning to derail the upcoming presidential election, officials said yesterday, as campaigning intensified for the poll in a week's time. President Hamid Karzai's deputies and his main opponent hit the election trail. But Karzai, almost invisible during the campaign amid security concerns, prepared to go to Germany to receive an award. Sayed Fazluddin Agha, a senior official in the town of Spin Boldak on the border with Pakistan, said the guerrillas were intercepted on Friday as they slipped across the frontier.


He means from Pakland, of course...
"Their aim was to target voting centers and government troops in Helmand and Uruzgan provinces," he said. "During the initial investigation, we found they were planning to attack the elections." Helmand and Uruzgan are both in the south of the country and are part of the stronghold of the Taleban, who were ousted from power by US-led forces in 2001 for failing to hand over Al-Qaeda chief Osama Bin Laden. The US military, leading 18,000 troops hunting Taleban and Al-Qaeda militants, also said it had thwarted planned attacks aimed at disrupting the country's first ever direct presidential vote, but warned of more violence to come. "As we get closer to the election we expect to see more activity," US military spokesman Maj. Scott Nelson told reporters. "It only takes one person with a car bomb to get in there and get lucky and do something."
Posted by: Fred || 10/02/2004 10:28:32 PM || Comments || Link || E-Mail|| [6457 views] Top|| File under:
Israel-Palestine
Israelis Kill Palestinian Infiltrators
Israeli soldiers shot and killed four Palestinian militants who tried to infiltrate an Israeli farming village along the Gaza border, the army said. The militants managed to cross an Israeli border fence and approached Kibbutz Nahal Oz. The army said the militants were armed with rifles and explosives.
Posted by: Fred || 10/02/2004 11:24:34 AM || Comments || Link || E-Mail|| [6457 views] Top|| File under:
Israeli Troops Kill 7 10 Palestinian Gunmen
Israeli troops killed seven Palestinian gunmen Saturday, as the military expanded one of its largest offensives against Palestinian militants in four years of fighting. In a show of defiance, Hamas' secretive military wing Izzedine al-Qassam held a first-ever news conference in Jebaliya _ the refugee camp at the center of Israel's offensive_ vowing to resist the Israeli assault and threatening to fire rockets at the Israeli city of Ashkelon, 10 miles north of Gaza. Ashkelon has been out of reach of the rockets, but the four masked gunmen from Izzedine al-Qassam told reporters in Jebaliya camp they were working to expand their range. About 2,000 soldiers in hundreds of armored vehicles were patrolling a five-mile stretch of northern Gaza to counter militants firing homemade rockets into Israel. Both sides appear to be bracing for a long fight, with masked Palestinian gunmen fortifying their positions.
Posted by: Fred || 10/02/2004 11:08:48 AM || Comments || Link || E-Mail|| [6457 views] Top|| File under:
Afghanistan/South Asia
Shiites Riot in Eastern Pakistan City
SIALKOT, Pakistan Thousands of minority Shiite Muslims rampaged through an eastern Pakistan city Saturday in a riot sparked by a suicide bombing at a Shiite mosque that killed 31 people. Rioters set fire to a police station and the mayor's office in Sialkot, destroyed several motorcycles and attacked a court. Firefighters rushed to the scene, while troops tried to restore order. "The army is handing the situation, but violence is still going on," said Mohammed Irfan, an official at the city's police control room. There were no immediate reports of injuries. The violence broke out after about 15,000 mourners, beating their chests and wailing, gathered for a funeral for victims of Friday's bombing at the Zainabia mosque, which also wounded more than 50 people.
Posted by: Fred || 10/02/2004 11:07:22 AM || Comments || Link || E-Mail|| [6457 views] Top|| File under:
Iraq-Jordan
Iraqis Blame U.S. for Massacre of Children
Families of the 35 children who died in a string of bombings in Baghdad blamed American troops for the tragedy, accusing them of attracting insurgents to a ceremony where the attacks occurred.


Everything is our fault. Always. Everywhere. Regardless of who does what.



Posted by: Fred || 10/02/2004 9:56:24 AM || Comments || Link || E-Mail|| [6459 views] Top|| File under:
Israel-Palestine
Israel Expands Offensive in Gaza Strip
More troops poured into the Gaza Strip on Saturday as Israel expanded its offensive to counter Palestinian rocket fire, one of the largest incursions in four years of fighting. Seven Palestinians were killed in new clashes, including four who cut through Gaza's border fence. About 2,000 soldiers in hundreds of armored vehicles were patrolling a five-mile stretch of northern Gaza where militants have been firing homemade rockets at Israeli communities. Both sides appeared to be bracing for a long fight, with masked Palestinian gunmen fortifying their positions.


At least 44 Palestinians and five Israelis have been killed in four days of violence. The Israeli offensive, "Days of Penitence," began after a Hamas rocket killed two Israeli preschoolers in a town near Gaza on Wednesday. In their first-ever news conference, four members of the secretive Hamas military wing, Izzedine al Qassam, threatened Saturday to fire rockets at the Israeli coastal city of Ashkelon, which is 10 miles north of Gaza and has been out of reach of the rockets. Bravely Wearing black masks, the gunmen told reporters at the Al Noor Mosque in the Jebaliya refugee camp that the group has been working to expand the rocket range. In the West Bank city of Ramallah, the Palestinian Cabinet convened to discuss the Gaza situation. Palestinian leader Yasser Arafat referred to Israel campaign as a "monstrous, criminal, inhumane attack on our people."
Posted by: Fred || 10/02/2004 9:53:21 AM || Comments || Link || E-Mail|| [6458 views] Top|| File under:
Afghanistan/South Asia
26 Killed, 84 Injured in India Explosions
Two powerful bombs exploded minutes apart at a crowded railroad station and a market in India's northeastern state of Nagaland on Saturday, killing 26 people and injuring 84, the state government head said. The first blast occurred in the railway station in Dimapur, Nagaland's commercial hub, and was followed soon after by a powerful explosion just as shopkeepers were opening up for business in the city's popular "Hong Kong" market, said C. Kuki, an inspector in the police control room. Chief Minister Neiphiu Rio, the state's top elected official, told The Associated Press after a visit to the site that the death toll had risen to 26 and that 84 people had been injured.

Nagaland has two main separatist groups that are fighting for a separate Naga homeland. No group claimed responsibility for the explosions, police said. "We cannot say who is responsible. It is still too early," he said by telephone from the state capital, Kohima. When the market blast occurred, "there weren't too many shoppers around or the toll would have been much higher," Kuki said. The blast in the railway station occurred shortly before a train was to arrive from neighboring Assam state and the main platform was crowded with passengers awaiting the train, said C. Yanthan, a railway official. He said the injured had been taken to hospitals across Dimapur.

The Indian government has been engaged in peace negotiations with one faction of the National Socialist Council of Nagaland (NSCN-IM), headed by Isak Chishi Swu and Thuingaleng Muivah, since signing a cease-fire agreement in 1997. There is also a cease-fire agreement with the rival NSCN faction, headed by S.S. Khaplang, but no formal talks have been initiated with it. More than 15,000 people died in the Nagaland conflict before the government and rebels agreed to the August 1997 cease-fire.
Posted by: Fred || 10/02/2004 9:44:32 AM || Comments || Link || E-Mail|| [6457 views] Top|| File under:
25 Terror Suspects Nabbed in Afghanistan
Afghan intelligence agents backed by international peacekeepers arrested 25 people allegedly linked to the Taliban and al-Qaida in an early morning raid in eastern Kabul Saturday, a spokesman for the peacekeepers said. Lt. Cdr. Ken Mackillop said the raid took place between 3 a.m. and 5 a.m. in the Policharki district of the capital. He gave no details about what the men were allegedly plotting or whether it was linked to presidential elections on Oct. 9. MacKillop said nobody was injured in the operation but gave no further details. Afghanistan's Intelligence Service had no comment.

Meanwhile, a spokesman for the 18,000-strong U.S.-led military coalition warned the historic election was entering a dangerous phase and the Taliban were likely to try to disrupt it, despite all the efforts of Afghan and international security forces. "We are getting to a more dangerous time," said spokesman Maj. Scott Nelson. "As we get closer to the election we expect to see more activity. We think we've done a good job along with the government of Afghanistan to disrupt a lot of their operations, but it only takes one person with a car bomb to get in there and get lucky and do something." Nelson said a significant threat still exists to Kabul and the southern city of Kandahar, both of which the Taliban has publicly said they hope to target. He said the rebels were concentrating most of their efforts on the south and east of the country, the regions where they have launched the most attacks on election workers, Afghan security forces and ordinary citizens in recent months. Nelson said Taliban forces have tried to intimidate voters and local leaders. "They have significantly increased their information propaganda war. We see a lot of 'night letters' in villages, particularly in the south and southeast. The Taliban claim responsibility for things they didn't do, and also just make things up," he said. "Night letters" are unsigned leaflets that are distributed clandestinely.
Posted by: Fred || 10/02/2004 9:35:35 AM || Comments || Link || E-Mail|| [6457 views] Top|| File under:
Iraq-Jordan
US, Iraqi forces hit Samarra
American and Iraqi forces battled their way into the center of this insurgent-ridden city on Friday, claiming that they had taken control of more than half the town and that they had killed more than 100 guerrillas, in what is shaping up to be one of the largest military operations since the war began.

More than 5,000 troops, including 3,000 Americans, attacked the city from three sides early on Friday, seizing the main government buildings and a pharmaceutical factory on the city's northwest end. Iraqi forces also took control of the Golden Mosque, a Shiite holy site visited annually by thousands of pilgrims, thereby staving off a repeat of the siege of Najaf, where insurgents commandeered the Imam Ali Shrine to draw out the fighting there.

The assault here represented the first major effort by American and Iraqi forces to reclaim a series of regions that have fallen into the hands of insurgents before the nationwide elections that are scheduled to take place in January. American officials have said they plan to retake the regions in time to allow the Iraqis to vote, and that their toughest challenges still lie ahead in places like Falluja and Ramadi.

Continued on Page 49
Posted by: Dan Darling || 10/02/2004 1:45:21 AM || Comments || Link || E-Mail|| [6458 views] Top|| File under:
Afghanistan/South Asia
Farooqi was located after Akhtar cracked
Authorities tracked down Amjad Farooqi after Harkatul Jihad Islami leader Qari Saif Ullah Akhtar tipped them during the interrogation that followed his arrest in Dubai in August, an intelligence officer told Daily Times on Friday. Farooqi, who was the mastermind behind the assassination attempts on President General Pervez Musharraf and the murder of US journalist Daniel Pearl, was shot in an encounter with police on September 26 in Nawabshah. He said Qari Saif and other Al Qaeda operatives disclosed the names of several militants during their interrogation.

Qari Saif and Farooqi were in close contact till Qari Saif's arrest in August, the officer said. The officer said that they had conspired to kill President Musharraf, but had been unsuccessful in both their attempts. Sources claimed that Qari Saif had ordered Farooqi to kill many important people. Qari Saif and Farooqi first met in 1995, when Qari Saif was released from jail after his alleged involvement in conspiring against the Benazir Bhutto government, a source said. According to the source, Farooqi was a member of Harkatul Ansar and Harkatul Jihad Islami. He said that Farooqi was in charge of a training camp in Kabul at the time when Qari Safi was an assistant to Mulla Omar.

Asked about Muhammad Yousaf, who is Farooqi's brother-in-law and a lance naik in the Pakistan Army, he said that he had not been arrested and his whereabouts remained unknown. The intelligence officer said that Farooqi's DNA tests had been completed and his body would soon be handed to his family. Javed Iqbal, the elder brothers of Amjad Farooqi told the Daily Times on telephone that his family and relatives had been waiting for the last 6 days to receive Amjad's body. "We don't know where the body is. His DNA test was completed but the government has yet to hand his body to us. We tried to contact the interior minister on his mobile phone and left a message, however he has yet to get in touch with us. Prime Minister Shaukat Aziz and Riaz Fatyana, the chairman of the Parliamentary Human Rights Committee, have not responded either, said Mr Iqbal.
Posted by: Dan Darling || 10/02/2004 1:33:45 AM || Comments || Link || E-Mail|| [6457 views] Top|| File under:
Bombings could be retaliation for Farooqi killing
The Sialkot mosque bombing could be in retaliation to the death of Amjad Farooqi, suspected Al Qaeda operative recently killed by security agencies, said Sheikh Rashid Ahmed, Federal Minister for Information and Broadcasting. In a statement, he said that certain Islamist outfits were out to earn Pakistan a bad name and to stop the ongoing peace process between India and Pakistan. However, he said that the government would not yield to terror and would take stern action against the culprits. He said the war against terrorism would continue and the government would take all the necessary steps to maintain law and order in the country. He said that it was just a handful of people trying to force their narrow vision of politics and religion on a majority of peace-loving Pakistanis. He said they were "neither sincere to Pakistan nor were they true to Islam".


Meanwhile, both the president and the prime minister also condemned the attack. The incident "clearly shows that terrorists have no religion and are enemies of mankind", a statement quoted President Musharraf as saying. In a separate statement, the prime minister said that killing people at a place of worship was a "highly condemnable" act, explaining that Islam was a religion of peace and abhorred terrorism.

Punjab Chief Minister Chaudhry Pervez Elahi also expressed grief and ordered the immediate arrest of the culprits. Interior Minister Aftab Ahmad Khan Sherpao presided an emergency meeting on Friday evening following the Sialkot bomb explosion that killed 31 people. Senior officials from law enforcement and Intelligence agencies attended the meeting. The meeting examined the available evidence from the bomb explosion and discussed security measures that needed to be taken.

The possibility of such incidences could not be ruled out after the alleged Al Qaeda kingpin Amjad Farooqui was killed and his close aides arrested, said Mr Sherpao. The incident, he said was a challenge for the law enforcement agencies and the government would not be intimidated by such tactics. He ordered a joint investigation into the bombing and directed that the police, intelligence agencies and the Interior Ministry should launch a joint probe into the Sialkot suicide bomb explosion immediately.
Posted by: Dan Darling || 10/02/2004 1:34:59 AM || Comments || Link || E-Mail|| [6458 views] Top|| File under:
Iraq-Jordan
Police foil plot to kidnap U.S. officials in Iraq's Green Zone
Local police are holding four Iraqis accused of plotting to kidnap two U.S. officials inside the Green Zone, a heavily fortified area that houses the U.S. Embassy. The previously undisclosed arrests early this month, investigated by Baghdad's Major Crimes Unit, are the first plot uncovered to kidnap U.S. officials inside the Green Zone, say Baghdad police and Steven Casteel, the senior U.S. adviser to the Interior Ministry. The case raises concerns about militant capabilities to penetrate U.S. and allied government facilities.

"The objective of the operation was to show how mujahedin (insurgents) ... are able to strike deep inside the Green Zone," said police 1st Lt. Khalid Abbas, a counterterrorism officer.

The plan was hatched by Iraqis inside the Green Zone, including an Iraqi translator who worked closely with a U.S. security official, one of the two kidnapping targets, according to investigative reports and interviews this week with police. The other target was the official's female assistant. Two other suspects were employed by a Western company with offices in the Green Zone. A fourth suspect was recruited because of his links to Fallujah, an insurgent stronghold west of Baghdad. At least one other suspect is being sought, police said.
Continued on Page 49
Posted by: Mark Espinola || 10/02/2004 2:04:29 AM || Comments || Link || E-Mail|| [6458 views] Top|| File under:
109 Terrs Killed in US Offensive (Good Job)
At least 109 insurgents and one American soldier were killed overnight in a major offensive launched by U.S. and Iraqi forces in the city of Samarra, U.S. military officials said Friday. In the largest operation seen in Iraq's Sunni Triangle city in months, an estimated 3,000 U.S. troops moved into Samarra late Thursday. It was a response to what the United States called "repeated and unprovoked attacks by anti-Iraqi forces." "This, they say, is the definitive battle for Samarra," CNN Correspondent Jane Arraf said amid heavy fire Friday morning as she traveled with the U.S. Army's 1st Infantry Division. Dr. Khalid Ahmed said at least 80 bodies and more than 100 wounded were brought to Samarra General Hospital, but it was not immediately clear how many were insurgents. The hospital was running out of supplies, Ahmed said.

Also Friday, U.S. warplanes and tanks attacked the vast Baghdad slum of Sadr City, The Associated Press reported. "We will spare no effort to clean all the Iraqi lands and cities from these criminals and we will pave the way through these operations not only for the reconstruction but also for the general elections," said Qasim Dowoud, minister of state for national security, according to the AP.
Continued on Page 49
Posted by: Fawad || 10/02/2004 12:00:37 AM || Comments || Link || E-Mail|| [6465 views] Top|| File under:
Afghanistan/South Asia
Blast Kills 25 at Shiite Mosque in Pakistan
A suicide attacker detonated a huge bomb inside a crowded Shiite Muslim mosque in eastern Pakistan during Friday prayers, killing at least 25 people and injuring dozens, officials said. Experts defused a second 11-pound bomb outside the same mosque shortly afterward in this city about 145 miles southeast of Islamabad (search), police said. Police said hundreds of people were inside the Zainabia mosque at the time of the blast, which left body parts scattered inside. Hundreds of angry Shiites went on a rampage after the attack, and troops were deployed at the mosque and at hospitals to restore order, a police official said on condition of anonymity.


What to say? Some local loonies need a serious ass-whoopin.
Posted by: spiffo || 10/02/2004 12:00:37 AM || Comments || Link || E-Mail|| [6458 views] Top|| File under:
Arabs Target Children in Pakistan

Toy bomb kills four students near Wana
WANA: A toy bomb, shaped like a football killed four students, aged 8 to 12 years in Sarwakai sub-division in South Waziristan on Friday. Among the dead were two brothers, Sherullah and Babar Khan, sons of Aziz Khan. Eyewitnesses said one of them had kicked the toy football, triggering an explosion that killed him and his brother on the spot. Two other students, Ahad Khan, son of Nurjan, and Shah Hussain, son of Muhammad Hashim, were critically wounded in the blast and were rushed to hospitals in Tank and Dera Ismail Khan. They succumbed to their injuries on the way.

I'd call the guys who did this bastards, but that's a insult to bastards.

A fifth student, Sher Ghulam, son of Sherbad Khan, was seriously injured and had to be transported to distant Dera Ismail Khan for treatment. With his leg badly wounded, the unfortunate boy was hospitalised at the District Headquarters Hospital in the city. All the students belonged to the Mahsud sub-tribe of Shamankhel, which a day earlier had decided through its elders to allow Army to move in their area and deny sanctuaries to the militants.


So the valiant fighters of islam decide to blow up the children to punish them.

You seriously didn't expect them to take on the A-team, did you? Not the "Heroes of Islam".

Villagers and government officials said the students were on their way to school from Bangashwala when the incident took place. All were students of the Shaoor Primary School, located near the militants-infested Barwand town. Eyewitnesses said the football, containing explosives, was lying by the roadside and placed nearby was a currency note of Rs 100. The two objects aroused the curiosity of the children.
As they walked closer to the toy football, one of the students kicked it with his foot. The next moment, there was a loud explosion that blew up the students and prompted tribesmen to rush to the site of the blast.

AFP adds: Military spokesman Maj-Gen Shaukat Sultan said security forces were later involved in a shootout with militants during which one man was killed and another wounded and arrested. "Both the foreign terrorists were planting an explosive device on a road when security forces surrounded them... (and) opened fire," he said.


Think I'd prefer being the dead guy.
Posted by: Fawad || 10/02/2004 9:37:10 PM || Comments || Link || E-Mail|| [6461 views] Top|| File under:
Who's in the News
73
[untagged]
Bookmark
E-Mail Me
The Classics
The O Club
Rantburg Store
The Bloids
The Never-ending Story
Thugburg
Gulf War I
The Way We Were
Bio
Merry-Go-Blog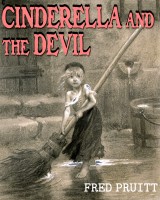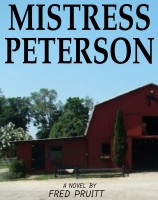 On Sale now!


A multi-volume chronology and reference guide set detailing three years of the Mexican Drug War between 2010 and 2012.

Rantburg.com and borderlandbeat.com correspondent and author Chris Covert presents his first non-fiction work detailing the drug and gang related violence in Mexico.

Chris gives us Mexican press dispatches of drug and gang war violence over three years, presented in a multi volume set intended to chronicle the death, violence and mayhem which has dominated Mexico for six years.
Click here for more information


Meet the Mods
In no particular order...


Steve White
Seafarious
Pappy
lotp
Scooter McGruder
john frum
tu3031
badanov
sherry
ryuge
GolfBravoUSMC
Bright Pebbles
trailing wife
Gloria
Fred
Besoeker
Glenmore
Frank G
3dc
Skidmark
Alaska Paul



Better than the average link...



Rantburg was assembled from recycled algorithms in the United States of America. No trees were destroyed in the production of this weblog. We did hurt some, though. Sorry.
3.236.228.250

Help keep the Burg running! Paypal: