-Short Attention Span Theater-
Will They Return The Boots?
Before they had Jehadis or Maoists there were cannibals.


The inhabitants of a remote Fiji mountain village, whose ancestors killed and ate an English missionary 136 years ago, are to offer a traditional apology to his descendants. Thomas Baker, of the London Missionary Society, was killed by the people of Navatusila in 1867, after he took a comb out of a chief's hair. It was and still is forbidden to touch the head of a chief. He was subsequently cooked and eaten. One of the villagers, who took part in the feast, was quoted in contemporary accounts as saying "we ate everything but his boots". The Pacific Islands News Association reports the district chief has invited Reverend Baker's descendants to the ceremony.


I would pass on the cookout.


The tribe believes they have been cursed for what their forefathers did.


Cursed to work for the UN as peacekeepers.
Posted by: Super Hose || 10/15/2003 3:07:10 PM || Comments || Link || E-Mail|| [6462 views] Top|| File under:
Another cork scandal, this time with Brainless Joe Jackson
From ScrappleFace
(2003-10-15) -- For the second time this season a corking scandal has rocked the Chicago Cubs in the wake of their improbable 8-3 loss last night to the Florida Marlins. This time a fan is the target of the investigation.

An unidentified Cubs fan, who snatched a foul ball away from the outstretched glove of Chicago left-fielder Moises Alou, is under investigation for allegedly having a head full of cork. The foiled foul catch marked a turning point in the game, which the Cubs had led 3-0 to that point. They were just five outs away from the World Series.

"No one with a brain in his head would cheat his own team from making an out," said an unnamed spokesman for Major League Baseball. "We suspect that most, or all of the fan's cranium has been hollowed out and filled with cork."

Earlier this year, Cubs slugger Sammy Sosa was suspended for using a cork-filled baseball bat.

One expert said that cork-filled crania are a growing problem among baseball fans, but this is the first time during the 2003 post-season that the epidemic has affected the outcome of a game.

"Fans like the cork because it makes their heads lighter, and leaves them untroubled by thoughts of personal responsibility," said the expert.

Numerous physicians, who are Cubs fans, have offered to remove the cork from the unidentified man's head, possibly through his nostrils.
Posted by: Atrus || 10/15/2003 1:21:27 PM || Comments || Link || E-Mail|| [6465 views] Top|| File under:
I've Never Tried This Excuse
A visiting professor at the University of Nebraska was in jail Wednesday for allegedly trying to sexually assault a female student who, the professor said, had `asked for it' because of the way she was dressed. Authorities confirmed that Debasis Chaudhuri, 41, was arrested Sunday. The university said he had been relieved of teaching assignments. Police reports say Chaudhuri said he lost control of himself because of the way the young woman was dressed. He blamed her for the incident. The student said she resisted Chaudhuri as he fondled here and then tried to remove her underwear. The incident occurred Oct. 9 when the student went to Chaudhuri's office to talk about her grades. Chaudhuri, 41, is a visiting professor in computer engineering from India. He is scheduled to appear in court Oct. 28. He is charged with attempted first-degree sexual assault and with first-degree false imprisonment. The latter charge has to do with holding someone against their will.
Posted by: Tornado || 10/15/2003 1:14:14 PM || Comments || Link || E-Mail|| [6469 views] Top|| File under:
Man - 1, Grizzly - 0
James Beeman picked up a .410-gauge shotgun when he went outside his Fortine-area home to investigate a commotion from his chicken coop around 4 a.m. Sunday. Wearing a headlamp and expecting a skunk, Beeman saw two bear cubs run from the damaged door of the chicken coop. Then an adult grizzly bear emerged with a chicken in its mouth.


"Holy shit....."


The bear dropped the chicken and charged from 15 feet. Beeman fired, with the muzzle of the gun roughly three feet from the bear, which crumpled to ground, dead at Beeman's feet.


Next to his soiled underwear.


It turned out to be an astounding shot, considering a .410 is a light gun and the shell contained a light load typically used for quail hunting. But it hit the bear squarely in the nose, the only soft, vulnerable place on a grizzly skull. Pellets likely penetrated the length of the nasal cavity to the brain. The wad from the shell was imbedded in the bear's nose.


Note to Mr. Beeman - buy lottery ticket. And a 12 gauge.


"What's the likelihood of that?" said Ed Kelly, Montana Fish, Wildlife and Parks warden captain in Kalispell. "I know guys with .375s who couldn't have made a kill like that. He's just a lucky, lucky guy."


Amen to that!
Posted by: Steve || 10/15/2003 12:04:24 PM || Comments || Link || E-Mail|| [6458 views] Top|| File under:
Jihadi martial arts
Opinion, from Gandalf...
It seems that westerners are always searching for spirituality. For years now, many are into the pop versions of Asian religions and philosophies. They preach a lot of good things too: hone your mind, improve your body, mind over matter, self confidence. The ideal person according to this pop culture is the lone warrior fighting against all odds using ancient techniques secretly preserved by monks. It's in all the martial arts movies made over the years.

Sadly, after the September 11th attacks, there has been a rising interest in Islam, coming mainly from the bleeding heart, blame America first, youth. There is something very appealing about the spirituality of complete submission. Groupthink, lack of individual responsibility. That must be why the totalitarial regimes in the past century had a lot of popular support.

But here is the really scary thought: Imagine, God forbid, that Islam spreads through the West. What will martial arts movies look like then? Instead of samurai and nunchakus, you'll see young mujahids pelting people with stones, or better yet shahids selflessly blowing themselves up to liberate Spain. Of course, it will all be highly stylized, with crying widows and pretty suicide belts. What an edge-of-the-seat tear-jerker.
Interesting observation, especially about the appeal of groupthink and the lack of individual responsibility. And mildly amusing.

I've been thinking lately of adding a separate page for opinion and maybe another one for politix. Or maybe leaving them on the main page, under those headings. Any opinions?
Posted by: || 10/15/2003 6:14:35 AM || Comments || Link || E-Mail|| [6457 views] Top|| File under:
Afghanistan
'Taleban fighters killed in raid'
US and Afghan government forces are said to have killed at least seven

Taleban

fighters in a raid in central Afghanistan. A police spokesman said three Afghan soldiers also died and five were injured in the clashes. The fighting lasted for two days in the mountainous Chaar Cheno region of the central province of Uruzgan, once a Taleban stronghold. The Afghan police spokesman, Haji Mohammed Akhtar, had said on Tuesday that the Afghan unit had been facing tough resistance by about 100 members of the Taleban. It is not clear what happened to the remaining fighters although one report quoted an unnamed official as saying they had escaped.


Got them on the run, keep the pressure on.


"The Taleban forces overnight escaped because they could not resist the fighting and now American soldiers are conducting house-to-house searches to find out if any Taleban members are hidden among ordinary people," the official was quoted. About 500 Afghan soldiers armed with heavy machine-guns, assault rifles and rocket launchers took part in the raid.


Nice going.
Posted by: Steve || 10/15/2003 8:55:09 AM || Comments || Link || E-Mail|| [6460 views] Top|| File under:
Arabia
Yemeni Police Arrest Two Men With Explosives
Yemeni police have arrested two men and seized nine suitcases full of explosives in the southeastern town of Hadramout, a security official said Wednesday. The official, who spoke on condition of anonymity, said the arrest took place Saturday after a tip. Both men are under investigation, the official said. One of the men is a contractor and the other owns a dry-cleaning shop. No other details were available.


"We can say no more"
Posted by: Steve || 10/15/2003 4:41:08 PM || Comments || Link || E-Mail|| [6467 views] Top|| File under:
Yemeni cleric campaigns to soften hardliners
A moderate Yemeni cleric is leading a campaign to fight Islamic hardliners with a message of peace and tolerance in one of the hotbeds of religious activism.
Umar bin Hafeed is one of the five leading scholars in Yemen helping a government drive to "re-educate" hardliners, mainly prisoners held for planning attacks on Western and Yemeni targets. Hafeed, who teaches at the Dar al-Mustafa Centre for Islamic Research in the eastern Yemeni town of Tarim, said Islam had greatly suffered from acts such as the September 11 attacks. "Islamic militancy has not only created a gap between the West and Islam, but has caused an even greater split within the Muslim community itself," he said in an interview on Tuesday. "It has come to a point where Muslims are now afraid of each other," he said.


Even the barely rational fear the irrational...

Hafeed said the "re-education" campaign employed tapes and other media to persuade activists to abandon violence, as well as discussions about the interpretation of the Quran. "They are violating scriptures. The Prophet opened his town and mosque to people of all religions. Even when he held power over other people, he tolerated them," said Hafeed. Hafeed said the gap between the West and Muslims could only be bridged through respect for each other's differences. "We need to work to spread the understanding of tolerance and respect for opinions," he said.
Posted by: Fred Pruitt || 10/15/2003 14:20 || Comments || Link || E-Mail|| [6458 views] Top|| File under:
SAUDIS HAND OVER YANK TERROR TRIO
Love those New York Post headlines. EFL:


Saudi Arabia recently handed over at least three American fugitives wanted on terrorism charges, U.S. officials said yesterday. The case was shrouded in secrecy yesterday, and U.S. officials would not identify the three American citizens. But a U.S. official told The Post one of the fugitives was recently convicted on terrorism charges in Virginia.
So, it wasn't a recent transfer. It might be these guys:
In Washington, a Saudi official noted that three Americans were arrested this past summer and turned over to U.S. authorities. The three - Seifullah Chapman, Khwaja Mahmood Hasan and Sabri Benkhala — were charged with conspiring to join a Muslim extremist terror group blamed for thousands of deaths in the disputed Kashmir territory of India and Pakistan. It was not immediately clear whether these three men were the terror suspects the interior minister was referring to in his remarks.
The transfer was disclosed by Saudi Interior Minister Prince Nayef in remarks published in the Saudi Press Agency yesterday. A U.S. foreign-policy official confirmed there was a recent transfer of a handful of terror suspects but provided few other details. The FBI has several cases pending against suspected terrorists who may have been plotting U.S. attacks, and some are believed to have fled before they could be arrested.
There's one of the Portland Seven still at large and I believe one of the NY Lakawannabe group, if he's still alive.
Posted by: Steve || 10/15/2003 9:57:22 AM || Comments || Link || E-Mail|| [6459 views] Top|| File under:
Saudi Arabia Arrests 150 Protesters
Saudi police arrested up to 150 people for staging a rare public protest in the capital to call for reforms in the conservative Islamic kingdom, the interior minister said Wednesday. Tuesday's protest in central Riyadh was the first such large-scale demonstration in a kingdom that has been under internal and external pressure to reform. After demonstrators blocked traffic, police fired tear gas and moved in, arresting "no more than 150 individuals who gathered carrying banners," the interior minister, Prince Nayef, told the official Saudi Press Agency. Witnesses had said there were hundreds of protesters, men and women, most of them young.


Those who want change usually are.


"What happened was just a limited gathering in al-Olaya street," Nayef told the agency. "They are a small bunch ... this won't happen again."


Don't bet on it.


Saudi Arabia's chief cleric Grand Mufti Abdul-Aziz bin Abdullah Al al-Sheik condemned the illegal protests in comments published in a Saudi daily Wednesday, saying people with complaints should take them to government officials, not to the streets. Al-Sheik told Al-Jazeera newspaper that the protests were "chaotic acts" that "do not represent our pious society."


Maybe they're tired of being told they have to be pious?


On Monday, the government announced it would hold the kingdom's first-ever elections, a vote to select members of 14 municipal councils.


Anyone doubt the vote is rigged?


Tuesday's protest appeared to be in response to repeated calls for political and economic reforms by the London-based Movement for Islamic Reform in Arabia. The group, founded in 1996, is one of the better known dissident groups, bringing together a number of Saudi intellectuals to support a more liberal, moderate system of government.


Can't have that, it wouldn't be holy.


Saudi Arabia does not have a constitution or elected legislature. Public gatherings to discuss political or social issues are illegal, and writers and editors are often banned or fired over articles deemed offensive to the country's powerful religious establishment.


The beginning of a movement or just a isolated incident? While the Saudi mullahs have the religious police, I don't think the royals will let them become as powerful as the thugs the Iranian mullahs have. Too much a threat.
Posted by: Steve || 10/15/2003 9:13:11 AM || Comments || Link || E-Mail|| [6459 views] Top|| File under:
Britain
Reuters revamped - layoffs imminent
Yes, this is old news, but it's good to see change at Reuters. As a Reuters shareholder, I am delighted at the cost cuts at this money-losing division. As a private citizen, I am happy to hear that an American has been appointed head honcho of the Reuters news division.


Reuters Group PLC is shaking up its editorial department, The Financial Times reports on its Web site Monday. According to the report, the global head of news, Stephen Jukes, is leaving effective immediately, and more than a dozen other editors and managers will lose their jobs or be redeployed.


Or in Rooters style, "more than a dozen other 'editors' and 'managers' will 'lose their jobs'"...

Reuters declined to comment on the cost or the exact number of redundancies. The changes follow a decision to integrate management of news and data services, according to the report. David Schlesinger, the head of North American editorial operations, will become head of news, and the management structure beneath him will be simplified, the report said.
Posted by: Zhang Fei || 10/15/2003 11:35:44 AM || Comments || Link || E-Mail|| [6462 views] Top|| File under:
Europe
Schroeder sees powerful EU, UN
The German Chancellor, Gerhard Schroeder, has said that the European Union will come to play a more important role in world affairs despite its divisions over Iraq. Speaking to the German parliament, he said the EU must speak with one voice in the future, and gave details of a new Franco-German proposal for a European defence and security policy.
[Yawn] Will someone please remind me why the EU must speak with one voice. And not just because Schroeder and his ilk say so. And must that voice speak in French, or German.
He said the European Union must have its own military capability - though it ought not to be in rivalry with Nato.


Double check that with Belgium/France.


At the same time, Foreign Minister Joschka Fischer has called for core groups of EU countries to press ahead with integration if EU-wide agreement cannot be reached. "Europeans must agree on more common ground within the EU treaties," Foreign Minister Joschka Fischer was quoted as saying by the business daily Handelsblatt.
[Yawn] Must again. Why must we? Has someone been bad?
"If that doesn't work, then - if necessary - a group of countries should go ahead as they did with the Schengen Accord, outside the treaties." He added: "There's an old ground rule in the EU: No-one has to want to do things, but those who do want to must be able to."
Hang on, we must, but only if we want to? Is something being lost in the translation here?
The BBC's Ray Furlong in Berlin says the German vision is one of a stronger Europe in the face of current US dominance.


No rivalry here then. Move along, please.


He said that more common ground had to be found, especially with countries closer to the US position on Iraq. "The degree of cooperation between [Germany and France] countries is one of the few welcome developments in the current situation," he said.


Gerhard, lashing yourself to a sinking ship is not something to cheer about.


"But it is equally clear that, without close cooperation with Britain and the other members, we will be unable to bear the international responsibility that is rightly expected of us."
If Germany can't bear taking responsibility for her own foreign policy, that's for Germany to deal with. There was plenty of disagreement within Europe over Iraq and it's more than likely that there will be plenty more issues that we won't agree on in the future. Think Europe must put on a united face because someone else expects it? Give us a break.
Mr Schroeder said the UN must have a monopoly on the use of force and that proliferation of weapons of mass destruction could only be dealt with multilaterally.


How long's he got, again, TGA?


Then, he outlined proposals he has made with President Jacques Chirac of France for an enhanced EU defence and security policy. These include the prospect of common military capabilities, such as European units implementing UN peacekeeping operations instead of national armies, and closer co-operation in planning structures and the arms industry.
Besides being every federast's Eurocorps wet dream, this presumably also means Europe trying to get away with an even smaller military than it already finances.
On foreign affairs, EU ministers should decide on many joint initiatives by qualified majority voting, he said - a shift away from national policy-making.


The EU: your nation's local lobotomy service
Posted by: Bulldog || 10/15/2003 5:19:04 AM || Comments || Link || E-Mail|| [6467 views] Top|| File under:
Fifth Column
Stardumb on Sean Penn
Edited for fluff


The latest person refusing to be boxed in like that is Sean Penn, who reminded the Washington Post in an interview last week that, as far as he's concerned, he is no "activist." The last time he tried this was in an essay he wrote and published at his own expense as a full-page ad in the New York Times, saying "I am neither a peace activist nor a partisan politico."

One is reminded of the moment in "Falcon and the Snowman" when Penn's buddy and coconspirator Timothy Hutton tells his Soviet contact that he's not one of them, not a "professional." Such is Hutton's naiveté that after selling many volumes of American secrets to the Russians, he denies being a "spy." But his handler is having none of it and tells him: "The moment you accepted money for this, you became a professional."

Someone should get the message to Penn: The moment you enter the public square to win approval for certain ideas or policies, you become an activist. If not a peace activist, what is a person who loans out their celebrity to the antiwar cause, goes on an antiwar publicity junket to Baghdad just as his country is readying to invade, pays for the privilege of publishing an open letter in the Washington Post arguing against military action in Iraq, and then, as a U.S.-led coalition takes over Iraq, buys a whole page of the New York Times to publish an essay announcing that the American flag is becoming a banner of "murder, greed, and treason against our principles, honored history, Constitution, and our own mothers and fathers"?

This, of course, isn't to say Penn makes an effective activist or an eloquent spokesman for the anti-Bush, antiwar forces. Rather, this superb character actor and leading man (whose work on screen I personally favor in a very big way) sounds more than a few credits shorts of a degree when it comes to the job of talking and writing politics, which is why he's being honored as today's featured Stardummy. (Applause.)


*dumb dumb dumb dumb dumb dumb dumb dumb dumb*


THE REAL COLLAR-YANKING SECTION of the Post profile comes when Penn says that last fall, before Saddam Hussein failed to satisfy Hans Blix and everyone else participating in renewed U.N. inspections, "I just, in every part of my bones, knew we were being lied to." Here we can assume Penn means being lied to by the Bush administration. Funny that it doesn't even occur to him that the big liar of last fall was Saddam Hussein.


Rachel Corrie wrote "This is a genocidal war" but refused to see which side was genocidal. Same brand of idiotarian.


"So what did I do?" Penn says, explaining his own reasoning for the trip he soon made. "Well, it's in Iraq. I'm going to go to Iraq, to see it, to sense it there."


"And if it clashes with my views, call up the selfDeceive() method."


To sense it there. What an amazing phrase. After decades of history, with the "over a hundred experts in our Middle Eastern affairs, military and civilian, with a primary focus on U.N. weapon inspection capabilities," with whom Penn claims he has been consulting, and any number of fairly direct paths (newspapers, magazines, books), Sean Penn followed his feelings.


The heart is deceitful above all things



Now that the war is over, except for the ugly work of dealing with bitter suicide factions and freelance anti-American terrorists, how would Penn characterize the fighting he had earlier said would claim "'collateral damage' of many hundreds of thousands"? The war, he told the Post, became "a big [expletive], devastating, obscene mass of murder and a total betrayal of every principle the United States is based on and an absolute setup of young boys in the military by this current administration."


Then his lips fell off.


What planet does this guy live on?

Insania.

Does he really think that defeating a long-time enemy of the United States, that threatened the security of a region (after signing a peace agreement saying it wouldn't), that has used, developed, and was aiming in the future to again develop weapons of mass destruction, that had made friends with terrorist organizations is a betrayal of any part of the American creed?

Particularly amazing is that while Penn casually pukes forth the most venomous accusations--calling the administration treasonous and murderous--he doesn't mind a bout of self-pity for all the harsh language that's been directed at him. After publishing the October letter to Bush in the Washington Post, Penn complained, "I was hit by a tidal wave of misrepresentations, and even accusations of treason. I experienced firsthand the repressive condition of public debate in our country, as it prepared for war." Worse than a total, bloviating hypocrite, this guy is a crybaby.

Like an appendix of quotable lines from a Shakespeare play, here are a few from the Times ad and the Post letter:

-"The human death toll of the corporate march includes those courageous and heroic Americans who have died." (Times)
Yes, Penn is saying the death toll includes people who died.

-"We are struggling now with the question of whether there is any longer a time to kill. We are grappling perhaps with mimetic evolution." (Times)
Penn is suggesting a pacifism that never tolerates killing might be desirable--and then talking out his derriÚre.

-"I have consulted over 100 experts in our Middle Eastern Affairs, military and civilian, with a primary focus on U.N. weapons inspection capabilities. These consultations measurably increased my doubt at the factuality or wisdom of the administration's assertions and proposed remedies."
Whether by "over 100 experts" Penn means, like, a hundred short articles over, say, a three month period, I don't know. Because consultations, even brief ones, with "over 100 experts" would take more time than any working actor/director has. Furthermore, if any of the "over 100 experts" received a stipend, Penn should get his money back.

-"There can be no justifications for the actions of al Qaeda. Nor acceptance of the criminal viciousness of the tyrant, Saddam Hussein. Yet, that bombing is answered by bombing, mutilation by mutilation, killing by killing, is a pattern that only a great country like ours can stop." (Post)
Though Penn in this prewar letter was arguing for renewed inspections, he sounds for a moment like a hawk. In fact, given his identification of Saddam as a criminal and vicious tyrant, it's surprising he isn't more pleased with the outcome of Operation Iraqi Freedom thus far. What's strange, though, is that he seems to believe the Osamas and Saddams of the world can be stopped only by nonmilitary means. Perhaps he would have us "sense" our way toward peace, "evolve" in that direction ("mimetically" of course), and ask that the world's tyrants and terror-masters do the same.

Personally my favorite line comes from the Washington Post profile of last week, where Penn told his interviewer that he wouldn't discuss directing projects he's got underway. "You give up the energy and you don't want to do them anymore . . . It's like Woody Harrelson used to talk about giving up his 'chi.' You've got to hold onto this stuff. It's still being created."


THE MOST BIZARRE COMMENT of Penn's, however, comes in the title of his New York Times essay ad: "Kilroy's Still Here." A bold choice, it suggested some kind of parable in which this "Kilroy" (whoever he is) teaches us an important lesson. Maybe the story would end--after the K-man's big heroic deed is carried out and the baddies are sent to rest--with the line "Kilroy was here."

But The Daily Standard's research department says this particular inscription dates back to a World War II ship inspector who'd mark rivets as such, to make it clear that they'd been checked and paid for. The words remained in many ships coming out of the Fore River shipyard in Massachusetts, and caused many soldiers to wonder about this ubiquitous Kilroy. What made the line famous, however, was the decision of American soldiers to mark territory they'd fought over or occupied with those very words, to turn Kilroy into a boogey man, a Kaiser Soze.

It is unclear, however, why Penn invokes Kilroy, who is mentioned outside the title of the essay only once, in the third paragraph: "Since September 11, 2001, when Kilroy left his mark, I had been concerned for the physical safety of my children . . ."

What does Penn mean? That American WWII soldiers were responsible for the terrorist attacks? That America itself was responsible? On a textual level, it's hard to see how any other interpretation could be made. But a more humane approach would suggest something else. I like the notion that the Kilroy story had gained the quality of a private nonsense joke for Penn, who then decided to use it as a title for his larkish foray into politics.


Personally, I've only seen this beauzeau in Dead Man Walking, in which he led with Susan Morannon.
Posted by: Atrus || 10/15/2003 3:31:25 PM || Comments || Link || E-Mail|| [6469 views] Top|| File under:
Lunacy from ro'Moore
EFL


Surprise, surprise. There's some serious lunacy coming out of Michael Moore's mouth, this time on CNN's Crossfire. Take a look at these whoppers.

Here the lunatic begins.


I'd like to ask the question whether September 11 was a terrorist attack, or was it a military attack? We call it a terrorist attack. We keep calling it a terrorist attack.


Because that's what it was.


But it sure has the markings of a military attack. And I'd like to know whose military was involved in this precision, perfectly planned operation. I'm sorry, but my common sense has never allowed me to believe since that day that you can learn how to fly a plane at 500 miles per hour. And you know, when you go up 500 miles an hour, if you're off by this much, you're in the Potomac. You don't hit a five-store building like that.


Why do you think the monsters trained for so long?


You don't learn how to do that at some rinky-dink flight training school in Florida on a little video game with PacMan buttons. I'm sorry. I just don't buy that.


"I buy the Brooklyn Bridge instead."


And I'd like to know what the involvement was within the Saudi military or the Saudi royal family or what rogue elements within the Saudi regime, whatever it is. I want to read those 28 pages and I want to know what the truth is.


You found it and rejected it, you moron.

This is a brilliant example of ignoring an obvious truth in order to feed the appetite of one of your ridiculous conspiracy theories. Why, in the name of God, would pilots trained by the Saudi military come to America and check themselves into a flight school? These men checked into flight schools (with full simulators, not "video games with Pac Man buttons"), paid cash, and specifically trained only on flying, not on takeoff or landing. I suppose this was some sort of grand conspiracy to hide in plain sight; to act so much like Islamic terrorists, who wanted to learn just enough to be able to fly a plane into a building, that they would never be detected by the authorities. Seriously, no matter what your opinions about Bush and the war, you have got to be absolutely delusional to even entertain this ridiculous idea. This ranks right up there with the French claim that all the Jews were told to stay away from work on 9/11.


Well, there are acts of terrorism. Obviously, there have been serious acts of terrorism. And there will be more. I don't think we can avoid those. We can do our best to take whatever precautions we can to avoid them. But what I'm saying in the book is that we have been manipulated with this fear that there's some kind of general terrorist threat out there: They're everywhere. They're everywhere. They could kill you at any moment. And because of that, we have to rip up the Constitution, take away our civil liberties, put people in jail with no charges, drill holes in Alaska for oil, etcetera, etcetera, etcetera.


This is really odd coming from Moore. This is a guy who made a documentary which specifically perpetuates an irrational fear of guns: guns are everywhere in America, they can kill you at any moment. And because of that Moore wants to rip up the Second Amendment to the Constitution.

And I think -- I don't like the dead, those who died that day, being used and manipulated in that way by the Bush administration, so they can enact their right-wing agenda.


That's not going to happen, you self-deceived beauzeau!

Like the way Michael Moore manipulated the victims of the Columbine shooting? Don't take my word for it, read what Mark Taylor had to say. He's one of the shooting victims that Moore took with him to K-Mart's headquarters.
Posted by: Atrus || 10/15/2003 12:16:17 PM || Comments || Link || E-Mail|| [6468 views] Top|| File under:
India-Pakistan
Ahmed Khadr killed in gunfight: report
Hat tip Dan Darling
Federal officials are investigating reports that two Canadian al-Qaeda members were killed by Pakistani security forces during a shootout near the Afghanistan border. Reports emerging from the region claim Ahmed Said Khadr and one of his sons were killed during a raid on an al-Qaeda camp in Waziristan, in Pakistan's lawless tribal frontier region. A press release issued by the Islamic Observation Centre in London and circulated on an Arabic Internet site announced the death of Mr. Khadr, calling him a "founding member" of

al-Qaeda

.


When they talk about the Children™ we're holding at Guantanamo, one of 'em's Khadr's boy, Omar, who murdered a Special Forces troop when he was 14 or 15.

Canadian intelligence officials believe Mr. Khadr is a senior al-Qaeda member closely tied to

Osama bin Laden

. Three of his Canadian sons — Omar, Abdurahman and Abdullah — are also in the family business suspected members of al-Qaeda. When Mr. Khadr was arrested in Pakistan for his alleged role in the 1995 bombing of the Egyptian embassy in Islamabad, Jean Chrétien, the Prime Minister, intervened in the case. Mr. Khadr was released shortly thereafter.


Nice to be tight with Monsieur Jean, isn't it?

The press release said Mr. Khadr and his son were among 12 al-Qaeda and Taliban members killed in an exchange of gunfire. It did not name the son but he is believed to be Abdullah, who once ran an al-Qaeda gang training camp in Afghanistan. Omar and Abdurahman Khadr are currently being held by the U.S. military at Guantanamo Bay, Cuba.


So that's the whole shebang, rotting or in jug. Until Monsieur Jean gets the boys sprung. Doubt if he'll be able to resurrect Pop and Abdul...

The report from London did not indicate when Mr. Khadr was killed, but on Oct. 2, Pakistani forces launched a major raid in Waziristan, where some believe bin Laden and his deputy Ayman Al Zawahiri are hiding. At dawn, soldiers backed by Cobra helicopter gunships surrounded five mud compounds that had been taken over by al-Qaeda and

Taliban

members. They refused to surrender and fought back with grenades and machine guns. By the end of the day, 12 al-Qaeda fighters had been killed and another 18 were captured. Pakistani soldiers seized grenades, rockets, guns and anti-tank mines from the compounds.


The MMA was indignant, of course...

Mr. Khadr was born in Egypt, but moved to Ottawa in 1975 and studied computers at the University of Ottawa. He married a Palestinian-Canadian and they had six children, four boys and two girls, most of them Canadian-born. After the Soviets invaded Afghanistan in 1979, he joined Human Concern International (HCI), an Ottawa-based Muslim charity financed by the Canadian government, and brought his family to Pakistan, where he was supposed to be running refugee camps. The Canadian Security Intelligence Service, however, says the camps were actually mujahedeen bases, used by Islamic fighters entering and exiting Afghanistan. HCI "was one of many organizations that were helping refugees fleeing to Pakistan from Afghanistan and supporting the mujahedeen freedom fighters who waged war against the Soviet occupying forces throughout the 1980s," a CSIS report says. In November, 1995, members of the Al Jihad terrorist organization blew up the Egyptian embassy in Islamabad, killing 17 people. Mr. Khadr was arrested for allegedly financing the operation. But he was freed after Mr. Chrétien, under pressure from Canadian Muslim groups, took the highly unusual step of intervening in the case during a meeting with Benazir Bhutto, then the prime minister of Pakistan. Mr. Khadr came back to Canada, left Human Concern and formed his own aid group called Health and Education Project International, which was based at the Salahedin mosque in Scarborough. But he soon moved his family to Jalalabad, where he was reportedly in close contact with bin Laden. His son Abdurahman was captured in November, 2001, by Northern Alliance troops who swept south to oust the Taliban. The following July, Omar Khadr, then just 15, was caught near Khost after a firefight with U.S. forces. He killed a U.S. medic with a hand grenade before he was captured. Khost is just across the border from Waziristan. The press release announcing Mr. Khadr's death was posted on the Abu Dhabi-based Internet site alsaha.com, which is closely monitored by the CIA and FBI because it often posts credible information on Islamic terrorist activities.
Posted by: Paul Moloney || 10/15/2003 6:55:57 PM || Comments || Link || E-Mail|| [6464 views] Top|| File under:
The places that people will go to kill each other
EFL form Worldwire


Nowhere in the world is there a battlefield so remote, so high, so alien.
In this wasteland of rock and ice, soldiers fight each other and the weather at heights above 18,000 feet, their bodies wasting away, starved of oxygen. "They look like animals when they come down, unshaven, dirty and thin as rods," is how one soldier described his comrades. Yet since 1984, India and Pakistan have been fighting for control of the Siachen Glacier and the surrounding tangle of mountains where South Asia, Central Asia and China collide.


Siachen Glacier where the only non-combatant casualties are the Yeti.


Today, so great is the mistrust between the nuclear-armed neighbors, which came close to war last year, that neither side will withdraw its troops, fearing the other will move in to the the godforsaken valueless frozen waste. The battle is not for the land itself -- the entire area is uninhabitable -- but for national pride and a belief that holding the heights of Siachen offers a strategic advantage.


We haven't figured out what the advantage is but they aren't hurting the property values up there. Let them rumble.


But in the 1980s, Pakistan began what India called "cartographic aggression," showing the Siachen Glacier on its maps and authorizing mountaineering expeditions to the region.


I thought that cartographic-aggression was when the Ruskies tried to get a look at the big board.


On April 13, 1984 India, fearing Pakistan would use control of Siachen to link up with its traditional ally China, airlifted in troops, who scrambled to occupy the passes leading into the glacier before Pakistani troops counterattacked.


We refuse to allow you to establish a mine shaft gap.


Since then the armies have dug in on whatever high points they could hold, sometimes within sight of each other. They shell each other, or shoot at each other, but rarely to much effect, their ability to fight hampered by the thin air and sheer challenge of operating in the extreme cold. Only 3 percent of the casualties here are from fighting. The rest die in avalanches, fall into crevasses or succumb to high-altitude sickness.


Hey, the recruiter didn't tell me about the crevasses.
Posted by: Super Hose || 10/15/2003 3:20:09 PM || Comments || Link || E-Mail|| [6470 views] Top|| File under:
High-Ranking Al-Qaida Member Killed, Maybe..
One of the men killed in Pakistan's largest-ever offensive against

al-Qaida

appears to have been a high-ranking member of the terror network, a Pakistani official said Wednesday. Eight al-Qaida suspects were killed and 18 were captured in the Oct. 2 shootout with army troops in South Waziristan, a tribal region along the border with Afghanistan. Two Pakistani soldiers also died. "There is a probability which I cannot confirm that a man among those killed was one who has a reward on his head," Information Minister Sheikh Rashid Ahmed said at a news conference in Islamabad. "He was among the top 10 or 15 people in al-Qaida."


Oh, come on, don't tease us!


Ahmed declined to provide further details.


Dammit, now I'm going to have to keep looking through all those islamic news sites for hints on who's missing. Then I have to shower and delouse my computer.
Posted by: Steve || 10/15/2003 1:13:29 PM || Comments || Link || E-Mail|| [6459 views] Top|| File under:
Pakistani Charity Is Called Terror Front
The United States Treasury Department designated a Pakistani charity, Al Akhtar Trust International, as a financial sponsor of terrorism yesterday, saying the group finances

Al Qaeda

militants in Afghanistan, raises money for terrorist acts in Iraq, and may be linked to the murder of Daniel Pearl, the Wall Street Journal reporter, in Pakistan. The Treasury Department said in a statement that Al Akhtar had operated in the guise of a charitable organization and was a false nose and moustache for successor to Al Rashid Trust, which the department has previously identified as a terrorist financier. Treasury officials said the information used to designate Al Akhtar as a terrorist entity came from continuing counterterrorism investigations conducted with the Pakistani government. Al Akhtar could not be reached for comment, but its Web site says the group finances relief organizations like hospitals and blood banks.


"Mahmoud! Go shoot somebody. We need another few gallons of blood!"

The Treasury Department, basing its information on Pakistani media accounts, said Al Akhtar was founded three years ago by prominent religious scholars "for the purpose of providing financial assistance for mujahedeen, financial support to the Taliban, and food, clothes and education to orphans of martyrs." The department also said that a man named Al-Saud Memon supervised Al Akhtar's finances and was believed to have been involved in the kidnapping of Mr. Pearl. According to a Treasury Department statement yesterday Mr. Memon may have been present at the compound in Pakistan where Mr. Pearl was held captive and killed.
Posted by: Paul Moloney || 10/15/2003 2:04:11 AM || Comments || Link || E-Mail|| [6460 views] Top|| File under:
Iraq
Death of Sammy's sons, cash rewards generate intelligence windfall
From Geostrategy-direct...requires subscription....
U.S. military intelligence in Iraq has been steadily improving due largely to ordinary Iraqis. People with information about

Saddam Hussein

or his aides are being drawn by the prospect of major cash rewards. Quietly, U.S. agents are receiving information on

Al Qaida

and other Sunni insurgents in the so-called Sunni Triangle, particularly in Saddam's stronghold of Tikrit. U.S. officials said the Iraqi-supplied intelligence began to flow in earnest after Saddam's two sons were killed in Mosul in July. The Iraqi who reported the information got more than $25 million, and suddenly people understood there was plenty of money to be made.


"Fatimah, do we know any Bad Guys?"
"I don't think so, Mahmoud."
"Damn. Guess I'll open a felafel stand, then."

"That event itself has led to a large increase in the amount of intelligence that Iraqis are bringing to us — indeed such a large increase that we now have the challenge of sorting out the wheat from the chaff," said Deputy Defense Secretary Paul Wolfowitz. Some of the information on Sunni insurgents has been good. Officials said most of the counter-insurgency operations by coalition forces are based on intelligence from Iraqi sources. If the intelligence is good, the U.S. commanders bring out the piggy bank. Relations between the U.S. military and the Sunni community have improved rapidly in the area north of Baghdad. Attacks still occur daily, but there is beginning to be trust as well as a core of Sunnis who want to work with the Americans.


Maybe they want their kids to grow up to be something besides dangerous...

The U.S. Marines have particularly good relations with ordinary Iraqis. They brought cold water to Iraqis stranded in the brutal summer heat. When the Marines talk to Iraqis they remove their sunglasses to make eye contact. One Marine lieutenant came up with an idea that has spread throughout the country. When a Marine patrol sees an Iraqi funeral procession, it stops. As the hearse passes, the Marines present arms to show respect. The gesture almost never fails to win the respect of Iraqi bystanders.


Cool idea!


Will this win the day for the U.S. military in Iraq? Perhaps. If the local population quietly cooperates with the Americans or at least stays aloof from the propaganda of Saddam and Al Qaida, the power of the U.S. military might very well prevail.
Posted by: Alaska Paul || 10/15/2003 4:55:44 PM || Comments || Link || E-Mail|| [6468 views] Top|| File under:
U.S troops battle at Iraqi-Syrian border
U.S. troops came under fire from a group of people the coalition says were trying to cross illegally into Iraq from Syria on Wednesday. The resulting gun battle left several of the alleged infiltrators dead.


"Welcome to Iraq. You may fire when ready, Gridley."

A U.S. observation helicopter was forced down after being hit by small-arms fire during the skirmish, but no U.S. soldiers were reported killed or wounded. The clash began about midnight Tuesday, when ground observers from the Army's 82nd Airborne Division noticed a group of people trying to enter Iraq without going through an official crossing. U.S. troops backed by Bradley fighting vehicles and an M-1 tank attempted to contact the group, but were shot at with a rocket-propelled grenade.
U.S. troops returned fire, killing some of the attackers and capturing a small number of others. Coalition officials said that those detained did not have the proper paperwork to cross the border.


Bet they didn't have a license for the grenade launchers, either.
Posted by: Fred Pruitt || 10/15/2003 15:00 || Comments || Link || E-Mail|| [6466 views] Top|| File under:
Iraqi governing council rejects Muslim peacekeepers
Think they know something? EFL:


Members of Iraq's US-appointed governing council said today that they did not want Muslim peacekeepers to replace the US troops stationed in the country. Their comments at the Organisation of the Islamic Conference summit in Putrajaya, Malaysia, came as debate continued to rage over the deployment of Turkish forces, which the council fears Ankara could use to meddle in its internal affairs.


Ya think?


Washington is also seeking to put a draft resolution before the UN security council today that would lead to its 130,000 troops in Iraq being reinforced with international forces, some of which are certain to be from Muslim countries. The council members said they would prefer a formula that allowed Iraq to take charge of its own security as soon as possible, with exisiting coalition troops making way for the eventual emergence of more Iraqi security forces.


Works for me.


"We do not prefer troops from neighbouring countries to enter Iraq ... in fact we do not prefer forces from other Islamic countries," said council member Muhsin Abdul Hamid.
Posted by: Steve || 10/15/2003 1:39:55 PM || Comments || Link || E-Mail|| [6465 views] Top|| File under:
Standoff enters second day in Karbala
Shiite Muslim factions in the holy city of Karbala were negotiating to try to end a tense standoff at a mosque where followers of firebrand cleric Moqtada Sadr took at least eight hostages, a police source said Wednesday. "They are negotiating about the situation at al-Mukhaiyam mosque," the police source said. Sadr's Mehdi Army militia clashed Tuesday with followers of senior Iraqi cleric Ayatollah Ali al-Sistani after his group attempted to seize two of the most revered shrines in Shiite Islam, the mausoleums of the seventh-century leaders Abbas and Hussein.


Tried to bite off more than he could chew.


At least one person was killed and 24 others wounded in the clashes. About 15 of Sadr's people then retreated to the city's al-Mukhaiyam mosque, where they were surrounded by Iraqi police, civilians and a US-backed protection force for holy site.


Angry turbaned mob with torches and pitchforks.


Coalition forces said eight people had been taken hostage inside the mosque.


Page 23 in your "Standoff's For Dummies" handbook.


The top US military commander General Ricardo Sanchez visited Karbala late Tuesday and met with police chief General Abbas Fadl Abud, who recommended the coalition let the Iraqis negotiate a peaceful end to the confrontation at the al-Mukhaiyam mosque.
"You want to let us handle this hot potato?"
"OK"
A peaceful solution also looked possible as Sadr scrapped plans Wednesday for an Islamic-style government he had announced last week in the aftermath of clashes that left two US soldiers and two Iraqi Shiites dead in Baghdad's Sadr City, his stronghold of support. "Until now there have been no demonstrations of public support for this government, and as a result, I cannot create it," he told Al-Arabiya satellite news channel.


Translation - "Oops, I grabbed for power too soon."
Posted by: Steve || 10/15/2003 9:43:14 AM || Comments || Link || E-Mail|| [6460 views] Top|| File under:
U.S. Rejects Timetable Proposal for Iraq
The United States rejected a proposal by France, Russia and Germany Tuesday to add a timetable for the transfer of power to Iraqis to its new resolution and give Secretary-General Kofi Annan a role in its preparation. The absence of a timetable diminished the likelihood that the resolution will be adopted with broad support from the 15-member Security Council. But it is still likely to get at least the minimum nine ``yes'' votes needed for adoption. A vote could come early as Wednesday afternoon.


And then we'll see if the French really will abstain.


The timetable was the centerpiece of a package of amendments offered by France, Russia and Germany — and later supported by China — in an effort to reach a compromise with the United States on the transition from U.S. occupation to the restoration of Iraqi sovereignty. While the United States agreed to several other amendments proposed by the three countries at a closed-door Security Council meeting Tuesday night, French, Russian and German diplomats privately expressed disappointment at the rejection of the timetable.


"Curses! Foiled again!"


The latest U.S. draft, with the amendments that were accepted, was being sent by council members to their capitals. U.S. Ambassador John Negroponte earlier Tuesday asked all council nations to be prepared to vote, starting Wednesday afternoon. Diplomats said the United States wants a resolution adopted before

President Bush

leaves for Asia on Thursday. ``We'll certainly look for the broadest possible support in a resolution, but we're also looking to get a resolution,'' State Department spokesman Richard Boucher said Tuesday.


"Train's leaving the station!"


Bush's main aim in seeking a new resolution is to get more countries to contribute troops and money to stabilize and rebuild Iraq. The resolution would authorize a multinational force — sought by some potential troop contributing nations — led by the United States. Washington has also pressed for a vote ahead of a major donors' conference for Iraq in Madrid, Spain on Oct. 23-24, and the U.S. draft urges the 191 U.N. member states to make ``substantial pledges.'' Many council members are concerned at the mixed message the U.N.'s most powerful body would send if the resolution was only approved by a slim margin. Annan said Tuesday he hoped the United States would work ``to get as broad support as possible because I have always maintained that the council is at its best and has the greatest impact when it is united.''


Hey Kofi: what's 15 times 0 equal?


Trying to find a compromise that would get support from all council nations, France, Russia and Germany dropped their demand for a handover of sovereignty to an Iraqi provisional government within months. Instead, the three countries proposed early Tuesday giving Annan and the Security Council a role in establishing a timetable for transferring power, along with the U.S.-led Coalition Provisional Authority and the Iraqi Governing Council.


That's the camel's nose desperately trying to get under the tent.


But the United States rejected the proposal, sticking with its original text that calls on the coalition ``to return governing responsibilities and authorities to the people of Iraq as soon as practicable.'' Instead of a timetable, it added a request to the coalition to report to the Security Council ``on the progress being made.''


And there's the camel's nose being trod upon by a large combat boot.


The three countries submitted the amendments following a discussion between French President Jacques Chirac, Russian President Vladimir Putin and German Chancellor Gerhard Schroeder, diplomats said. France's U.N. Ambassador Jean-Marc de La Sabliere rejected a suggestion that France - which opposed the U.S.-led war and lobbied hard for power to be transferred to the Iraqis by the end of the year — had capitulated.


"We merely advanced to the rear!"


But he called the package of amendments ``the minimum'' that the three countries would accept ``in a spirit of compromise.''


I smell ... veto!


Russia's Deputy Foreign Minister Yuri Fedotov said Moscow's position on the resolution will depend on ``the readiness of the authors of the draft resolution to take into account these ideas of ours,'' the Interfax news agency reported. In addition to the timetable for a hand over, the United States also rejected a proposed amendment that would set a date for a constitutional conference. But Washington accepted an amendment leaving open the possibility of establishing an interim government in the future. Russia, France and Germany proposed an amendment that would end the multinational force's mandate ``on the day the council receives a report from the secretary-general that an internationally recognized, representative government of Iraq was sworn in.'' The United States accepted a revision that would terminate the mandate ``unless the new government of Iraq requests otherwise.''


Turned that one back nicely, eh?
Posted by: Steve White || 10/15/2003 2:30:48 AM || Comments || Link || E-Mail|| [6459 views] Top|| File under:
International
China bankrolling Russian weapons systems
From Geostrategy-Direct.com, requires subscription...
China is funding key developments of Russia's advanced weapons systems.


The cuddly panda people at the PLA ar not our friends, remember that.


According to a new report produced by the U.S.-China Economic and Security Review Commission, China is increasing its funding of Russian military companies "capable of providing technologies better than that available to the Russian armed forces."


They can't steal it from us now, with GW at the helm, so they get it from Russia at a price.


Some Russians also are concerned that technology transfer to China is a potential threat to Russian companies.
The report was produced by U.S. specialist Richard Fisher and was based on the recent MAKS military exhibition in Russia.
The report said Russia showcased several new weapons systems that had been developed with Chinese support.
"One of the surprises of MAKS 2003 was the TOPOL-E, a radar jammer designed specifically to target the U.S. Navy E-2 HAWKEYE radar aircraft," the report stated.
"This program was a beneficiary of 'company funding.' It is reasonable to speculate that China was indeed the funding source for this new threat to U.S. forces."
The Chinese have about 300 Su-27 and Su-30 fighter-bombers, twice that of published estimates, the report said, quoting an official of the Sukhoi company that makes them.
The report also stated that Russia has modified the Su-30 Airborne Warning and Control System that will be exported to China.
"It is very likely that this new radar will equip Su-30 units now being acquired by the PLAN. This is very significant as finding naval targets is often more important than being able to attack them," the report stated.
The radar will give the Chinese military the capability of targeting U.S. ships.


Specifically the US 7th Fleet.


The report also disclosed Russia's help to China with other high-tech weapons, including precision guided bombs.
In 2000 the U.S. dissuaded Israel from selling Phalcon early warning jets to China.


The ChiComs are into a long term planned upgrade and buildup of their capabilities. They want to kick our asses out of the spaces of the Pacific in their spheres of influence.



Posted by: Alaska Paul || 10/15/2003 4:46:46 PM || Comments || Link || E-Mail|| [6462 views] Top|| File under:
Home Front
Ferry Accident!
NEW YORK - A Staten Island ferry crashed Wednesday as it was docking, severely injuring at least 10 people after it slammed into the wooden pilings along the side of the dock. Some victims lost limbs in the accident.

"There were numerous injuries like fractures and lacerations," said Fire Department spokeswoman Maria Lamberti. "There were a couple of people with amputations — legs and arms."

The victims were taken to Staten Island University Hospital and St. Vincent's Hospital following the accident around 3:20 p.m. Firefighters aboard the damaged ferry sifted through the rubble looking for victims.

"Everyone just jumped for their lives," rider Bob Carroll told television station NY1. "It was like an absolute horror. ... The whole side of the boat looked like an opener on a can."

The accident occurred as the ship, the Andrew J. Barberi, arrived on the Staten Island end of its run across New York Harbor, said Mike Loughran, a fire department spokesman.

Justin Girard, a witness to the accident, told NY1 that he saw smoke and heard screams after the ferry crashed at the St. George Terminal. The front end of the ferry suffered extensive damage to the right side of its hull.

A debris field of about 400 yards surrounded the damaged boat, said Coast Guard Chief Dave French.

The ferry, which has three levels, has a capacity of 6,000, but it is unclear how many people were aboard at the time of the accident. Mayor Michael Bloomberg, who was attending the New York Yankees-Boston Red Sox game, left Yankee Stadium to head to the scene.

The ship sustained a huge hole on its side, the official said, and debris may have fallen on some passengers.

The Department of Transportation confirmed the accident, but could provide nothing further.

The ferry carries 70,000 commuters per day on the 25-minute free ride between Staten Island and lower Manhattan. Five boats make 104 daily trips between the two boroughs.

The accident temporarily suspended service on the ferry, and closed down traffic on the lower level

On Sept. 19, 1997, a car plunged off the Andrew J. Barberi as it was docking in Staten Island, causing minor injuries to the driver and a deckhand who was knocked overboard by the car.

Posted by: Atrus || 10/15/2003 4:46:32 PM || Comments || Link || E-Mail|| [6469 views] Top|| File under:
Middle East
Paleo groups deny Gaza attack
Two major Palestinian resistance groups have denied involvement in a blast which killed three American security guards and injured another in the Gaza Strip. Both Hamas and Islamic Jihad distanced themselves from the roadside explosion which devastated a diplomatic convoy in Beit Hanoun on Wednesday morning.


I think Beit Hanoun is usually Hamas territory...

An armed group calling itself the Popular Resistance Committees denied any responsibility for the deadly attack after AFP said it recieved a call from a member of the group saying it carried it out.


"We dunnit and we're glad!"
"No, we didn't!"

Palestinian President

Yasser Arafat

piously condemned the attack as an "ugly crime", and said he had ordered an investigation.


"Mahmoud! Find out who dunnit. Tell 'em not to do it again for awhile."

The FBI also said it will send a team to the Gaza Strip to investigate the bombing, said US ambassador to Israel Daniel Kurtzer. And chief Palestinian peace negotiator Saeb Erekat said no Palestinian group would commit such an attack.

Posted by: Fred Pruitt || 10/15/2003 14:15 || Comments || Link || E-Mail|| [6458 views] Top|| File under:
IDF- Paleo Roundup
JPost Reg Req'd


Troops shot and killed a member of the radical Popular Front for the Liberation of Palestine (PFLP) at the village of Enbata near Tulkarm on the West Bank Wednesday.


Sympathy meter must've been damaged in the earlier GAza blast dammit


The Palestinian approached an IDF checkpoint recently set up in the area, and when called on to stop, the man attempted to flee the area. Soldiers opened fire on the man after he again ignored their calls to stop.
"Bang!"
"stop or I'll shoot!"
"nice aiming Avner"
Army Radio reported that troops identified the man as a PFLP militant who has been in an Israeli jail in the past.


another releasee permanently jugged


Elsewhere in Tulkarm, troops at a checkpoint west of the city arrested a Palestinian woman who tried to attack them with a knife.


amateur


The woman, a Tulkarm resident, arrived at the checkpoint, pulled out a knife and rushed at soldiers manning the checkpoint. Soldiers drew their weapons on the oncoming attacker, who then fainted just meters in front of the troops.


"What the hell?"


The woman has been handed over to the General Security Service for questioning.


Prior to being shipped to the looney bin...

In the Gaza Strip, Palestinians lobbed grenades at IDF forces near the town of Rafah on the Israel-Egypt border. There were no injuries in the attack.


"The IDF pulled the pins on the grenades and threw them back"


The IDF has been operating in Rafiah to expose and destroy tunnels used to smuggle weapons from Egypt into the Gaza Strip.
Posted by: Frank G || 10/15/2003 1:49:04 PM || Comments || Link || E-Mail|| [6459 views] Top|| File under:
Americans investigating blast attacked by Paleo stone throwers
EFL and News


Soon after after the blast, the IDF sent tanks and armored vehicles under cover of a helicopter gunship into the northern Gaza areas of Beit Hanoun and Beit Lehiya to aid the Americans in evacuating the wounded man and the bodies of the victims. An IDF rescue helicopter evacuated the wounded man to Soroka Hospital in Beer Sheva. Later in the day, American security officials investigating the bomb attack left the scene abruptly after Palestinian youths threw stones and rocks at them. The investigators were taking pictures of the bloodied, twisted remains of the van when half a dozen kids threw stones and rocks at them as about 200 Palestinians looked on.


Fuckers...we won't forget either. Ariel? Build the wall, whack the "militants" - go ahead, we won't stop you


Palestinian police fired in the air to chase away the stone throwers, and U.S. officials rushed into their cars and sped off. Palestinian police beat some people in the crowd, while pushing the spectators back. The CIA spokesman in Washington, Bill Harlow, refuted the reports that CIA officials were in the convoy, saying that "there were no CIA people involved." The American embassy in Tel Aviv said that contrary to initial reports, U.S. special Middle East envoy John Wolf was not in the convoy. Wolf is responsible for monitoring compliance with the road map peace plan. Prime Minister

Ariel Sharon

was to have paid a visit later in the day to U.S. Ambassador Daniel Kurtzer's sukkah, but the bombing forced cancellation of the meeting.
Posted by: Frank G || 10/15/2003 1:39:02 PM || Comments || Link || E-Mail|| [6460 views] Top|| File under:
Home Front
Just how sour are those California Democratic Grapes?
Tip to WND:


By

Commissar

Maralyn Lois Polak
No sooner do I return from spending Recall Week in California, alleged land of fruits and nuts, when all Hail breaks loose. By which I mean – besides Rush the Uber-Moralist revealing he's a prescription-pill junkie – evangelist Pat Robertson, that great American, yes, none other than that Mr. Holier-Than-Thee-Religious-Broadcaster-Himself, urges nuking the State Department yet again for those who weren't paying attention the first time he uttered it last June! Will wonders never cease! I mean, what's with those boys? California's bad enough. There was enough sickening television "news" coverage of Der GropenFuhrer striking smug and smarmy victory poses before the camera to last five sequels, er, lifetimes. Funny, I kept waiting for his skin to peel off, revealing the cold, shiny steel beneath.


This is the same woman who VEHEMENTLY defended the Fornicator-in-Chief!


Hasn't happened yet, though we can hope, can't we? And his horrifically codependent Stepford-Kennedy wife glued to his side — who not only smiles like him now but also contends Arnold's love of women is ratified by his bringing her coffee each morning.


A cheap shot at the mans family?


Yuck. Color me pushy and controlling, but I couldn't bother to Win one for the Un-Zipper! Such unbearable sadness I experienced watching the recall on television, seeing Gray Davis, and the pathetic cadre of wusses and wimps known as the Democrats, lose so ... easily. They didn't — and don't — have the slightest clue how to counter Republican dirty tricks, let alone run an effective hardball campaign, or deal with Himbo Politics, er, the Politics of Image.


At least she found a true description of the Democrats.


And that slick, opportunistic zero, Bustamante, should be ashamed of his lack of loyalty.


Opportunistic Zero? I Hope the Hispanic community doesn't hear read that.


The answer for the Democrats isn't for Davis to attack Arnold's accent, coming across like an arrogant elitist and turning the electorate even more against him, but to focus on larger and more dangerous political realities revealing a truly national threat:
-The state of California has been hijacked by the Republicans just as America has. Throw Arnold out of office before he gets entrenched there. He's as qualified for governor as your big toe.


One Republican State Official, seven Democrats. Oh yeah that's hijacking.



-California's plight reflects past policies predating Davis, as well as Republicans gutting and defunding the U.S. government on the federal level, leaving nothing for the states.


Shift the blame on the Republicans for Grey's FAILURES.

·

-Impeach Bush! Recall him for betraying the trust of the American people, for lying to the United States and the world, for needlessly sacrificing the lives and safety of ever-increasing numbers of our soldiers, and for squandering huge fiscal surpluses on his futile war games and oil strategies. Facts!


Show some facts or shut your pie-hole.
Compared to Arnold, Gray Davis is a class act — a gentleman down to the last sentence of his needlessly generous, calm concession speech, when a fire-and-brimstone valedictory would have been the ticket. And I predict we probably have not heard the last about those hundreds of thousands of "missing" votes.


They need a MILLION 'missing votes' to change the election.


During my week buzzing in and around San Francisco, I didn't meet one person who admitted voting for Schwarzenegger. Not even on the plane. Of course, I wasn't visiting that redneck paradise, Orange County.


SF County voted 80% against the recall, no surprise there.


But has al-Qaida finally contaminated America's water? Was over-the-top Pat Robertson actually channeling Ramtha? Whatever. Not only does his irresponsible "nuke" rhetoric leave me breathless, er, speechless, it reminds me of a truly tasteless joke that begins "There's a little Terrorist in all of us ..." I promise I shan't titillate you with the rest. And didn't Trotsky suggest, "Terrorism is Liberalism with a gun"?


Finally a point of mutual agreement!


Clearly, the world — your world and mine — has turned quite upside down. The California recall election, Rush, Pat — all Signs of the Rapture. Hurry up and find a large toadstool to hide under, Bunky, because the End Times they are nigh!


Doom, Death, Destruction, Homelessness, Welfare, Hunger, and littering. All of these will be on the rise now that Arnold is in office. Waah, waah, waah! This has become the Dems playbook for when they lose an election: Whine, cry foul, accuse, defame, litigate, and then sulk. I wish them well as the sail into the oblivion!
Posted by: Cyber Sarge (VRWC CA Chapter) || 10/15/2003 12:09:50 PM || Comments || Link || E-Mail|| [6459 views] Top|| File under:
Gregg Easterbrook Has A Problem
Gregg Easterbrook at the New Republic has a problem with the violence in "Kill Bill". He says it's the Jews fault. Hat tip to LGF and Meryl Yourish(hint, she's not happy). EFL:
Set aside what it says about Hollywood that today even Disney thinks what the public needs is ever-more-graphic depictions of killing the innocent as cool amusement. Disney's CEO, Michael Eisner, is Jewish; the chief of Miramax, Harvey Weinstein, is Jewish. Yes, there are plenty of Christian and other Hollywood executives who worship money above all else, promoting for profit the adulation of violence. Does that make it right for Jewish executives to worship money above all else, by promoting for profit the adulation of violence? Recent European history alone ought to cause Jewish executives to experience second thoughts about glorifying the killing of the helpless as a fun lifestyle choice.
Asshole
Posted by: Steve || 10/15/2003 11:05:08 AM || Comments || Link || E-Mail|| [6461 views] Top|| File under:
Iran
Iranian Nobel prize winner receives hero's welcome
Guardian EFL


Nobel Peace prize winner Shirin Ebadi received an emotional reception last night as thousands of Iranians greeted the human rights lawyer with chants of "Hello Freedom!"
"This prize is not mine, it belongs to our people," Ms Ebadi told the jubilant crowd over a megaphone after arriving on a flight from Paris.


So the Iranian people are recieving a reward for being peaceful?


"This prize means that Iran's desire for realising human rights, democracy and peace has been heard by the world," she said to roars of approval from the crowd. In a spontaneous demonstration of sympathy with Ms Ebadi's struggle for civil rights and freedom of expression, Iranians of all ages and background gathered at Tehran airport to celebrate. "I feel so grateful. I can't explain it," said a 45-year-old woman called Shabnam. "We feel somehow that someone is going to explain to the world what is in our hearts."


The world's more interested in stagnation stability than in what's in your hearts...

Ms Ebadi became the first Iranian and the first Muslim woman to win the Nobel last Friday. She was welcomed by Vice-President Mohammad Ali Abtahi, but earlier yesterday President Mohammad Khatami belittled the Nobel winner, describing the prize as "not very important".


Whoa! Ain't those grapes sour!

The president, who has portrayed himself as a champion of democracy and reform, asked: "Do we have to issue an official message about whatever happens in the country? In my opinion, the Nobel peace prize is not very important."


He sounds a little bitter.




If he'd gotten it, betcha it would have been more important...

"Of course, the prize on literature is important, but the one for peace is not," he said.


"After all, Jimmy Carter and Yasser Arafat both have them..."

Must be an avid reader

.
He was happy that an Iranian had received the award, but hoped that the recipient would bear in mind the interest of the Islamic world and Iran and "not allow the position she has achieved to be exploited".


This whole peace idea doesn't jibe with our intention to attack Israel with nukes. Complex internal contradictions are popular in literature, though. That's why literature is so important... except for that Satanic Verses guy. We're still looking for his ass.


Mr Khatami's critics dismiss him as too weak to fight Iran's rigid theocracy, and last night his comments were ridiculed by Ms Ebadi's supporters: "The world understood this prize but our own officials didn't understand it," said Nahid, a 30-year-old woman. "I am optimistic because this prize provides a degree of security for Ms Ebadi and this will bring an opportunity to bring up women's issues in a more radical way," she said.


Yeah. You should do that.

Young Iranians danced and led renditions of the pre-revolution national anthem as they waited for Ms Ebadi to emerge from the airport terminal. Women in the crowd wore white headscarves and carried white flowers, symbolising peace, in an event organised largely by word of mouth. "This shows the world has heard our voices after 24 years of imprisonment," said Kefayat Kousha, 38, a school teacher. "People are hopeful again."


We're hopefull as well.
Posted by: Super Hose || 10/15/2003 10:56:16 AM || Comments || Link || E-Mail|| [6463 views] Top|| File under:
Home Front
Spy-case reporters must reveal sources
No, not "that" spy case. EFL:


A federal judge has ordered five reporters to reveal sources for stories that portrayed Wen Ho Lee, a former nuclear weapons scientist, as a chief suspect in a Chinese espionage investigation. U.S. District Judge Thomas Penfield Jackson ordered the reporters to answer questions about their sources and to provide Lee's attorneys with notes and other documents from their reporting. "It does not detract from the importance of the First Amendment principle at stake to conclude, in the instant case at least," that making possible evidence of government leaks available for trial outweighs the interest of keeping sources confidential, Jackson wrote.


Gee, I wonder if this could apply to any other spy case involving reporters?


Lee is suing the Energy Department and Justice Department, alleging government officials provided private information about him to reporters and suggested he was a suspect in an investigation into the possible theft of nuclear secrets from Los Alamos National Laboratory.


SEE: Atlanta Olympics Bombing, Anthrax Mailings, Joseph Wilson's wife, etc..


The journalists ordered to give depositions under Jackson's order are James Risen and Jeff Gerth of the New York Times, Robert Drogin of the Los Angeles Times, H. Josef Hebert of the AP and Pierre Thomas, formerly of CNN. Former Energy Secretary Bill Richardson, now governor of New Mexico, has said in a deposition that he did not recall whether he talked to the reporters. Other Energy and Justice Department officials also said they did not recall such discussions or did not provide the reporters with the information.


Saying "I can't recall" means you can't be procecuted for lying on a deposition. It's become the statement of choice when you get caught doing something you shouldn't have.
Posted by: Steve || 10/15/2003 10:32:20 AM || Comments || Link || E-Mail|| [6459 views] Top|| File under:
Africa: West
BBC - Liberia 'war is over'
EFL


Liberia's new leader, Gyude Bryant, has promised a fresh start and an end to 14 years of conflict. "My people, the war is over," he said after taking the oath of office while holding the Bible.


Doesn't he mean that major combat operions have ceased? Or does he mean that we hit the rim so the shot clock is reset?


The ceremony was attended by West African leaders, heavily guarded rebels and government officials.


Nothing like some heavily guarded dignataries. Who is being guarded from whom? I thought we were all friends now.


"If there's no peace in Liberia, there's no peace in West Africa," said President Olusegun ("Ollie") Obasanjo of Nigeria

(prophectically

), which has contributed the bulk of the 4,000 peacekeeping troops in Liberia. Mr Bryant's inauguration speech was met with cheers and standing ovations as he promised to tackle corruption and injustice. The BBC's Paul Welsh in the capital, Monrovia, says it was an accomplished performance from a relatively unknown businessman who had never been asked to make a speech like this before. Our correspondent says the new government faces big challenges.


Really? When did that start?

About 45,000 fighters, half of them children, must still be disarmed.


I can't even get the TV remote from my kids and they're not armed.


In a reminder of the devastation wrought by the fighting, the guests at the inauguration ceremony were sitting on plastic chairs because the parliament building had recently been looted. And the sombre ceremony was punctuated by the sound of these chairs breaking and people falling to the floor.


There has got to be video of that.


Deposed President Charles Taylor, now in exile in Nigeria, pledged his support for the peace process on the eve of the swearing-in ceremony. His wife, Jewel, travelled from Nigeria to attend the ceremony.
Did she bring some of the chairs back?...
And then reality sets in.
Thousands died in three battles for the capital this year and almost half the population has been forced from their homes. Many thousands remain destitute after fleeing to Monrovia. "We are expecting the Bryant government to come to our aid because we do not have drinking water," said a resident of the Buzzy Quarter slum.
Posted by: Super Hose || 10/15/2003 10:25:22 AM || Comments || Link || E-Mail|| [6462 views] Top|| File under:
International
BBC: Japan offers $1.5bn to Iraq
EFL


Japan is giving $1.5bn (£895m) to help pay for the rebuilding of Iraq. The "near-term aid", as the Japanese government described it, will help with power, education, water and jobs. The Japanese media has speculated that the grants are just the first installment of what could be as much as $5bn over four years.


I am surprised at the size of the pledge and the fact taht it is a grant.


The commitment comes shortly before the arrival of US President

George W Bush

in Japan to discuss sending Japanese non-combat troops to Iraq.


Are non-combat troops allowed to fight back?


"(Prime Minister Junichiro Koizumi) assured me he would work hard to develop a good package," Mr Bush told Fuji TV in an interview. "It sounds like he has done so, and I'm grateful and thankful." But the question of sending soldiers overseas, even in non-combat roles, is a sensitive one in Japan. The country relaxed its post-war ban on members of its Self-Defence Forces serving outside Japanese territory only in the early 1990s — and then only for United Nations-backed peacekeeping operations. With an election due on 9 November, and many Japanese still opposed to deploying troops overseas, Koizumi is having to tread warily on the issue. In this he shares the concerns of South Korea, from whom the US has requested 5,000 combat troops but has receieved only 700 non-combatants. Whether or not the troops are forthcoming, the Japanese contribution is the biggest package of financial aid to be offered by any country to date — even it it is still dwarfed by the $11bn Japan contributed to the cost of the 1991 Gulf War. The money will come from government reserves, and will not require a fresh issue of bonds to finance, according to Chief Cabinet Secretary Yasuo Fukuda. "Stability in the region is directly linked to the interests of our country, which relies on the Middle East for almost 90% of its oil imports," Mr Fukuda said.


And in an unrelated stunner...

Vietnam, only three years ago a recipient of humanitarian aid, has shipped 1,467 tonnes of rice worth $500,000 to Iraq, due to be offloaded at the southern Iraq port of Umm Qasr on Wednesday or Thursday.
Posted by: Super Hose || 10/15/2003 10:13:24 AM || Comments || Link || E-Mail|| [6460 views] Top|| File under:
Middle East
Followup: Americans Targeted in Gaza Like Baghdad
More details on the Gaza attack from DEBKA:
The explosion that blasted a CIA vehicle outside Beit Hanoun just after an official US embassy convoy entered the northern Gaza Strip through the Erez checkpoint represents a dangerous escalation of Palestinian terrorist aggression. It is a milestone, akin to the August 19 suicide strike against UN headquarters in Baghdad which claimed 15 lives including special UN representative in Iraq Sergio Vieira de Mello. He was the linchpin of American efforts to restore normalcy to the country. Since then, the security situation in Iraq has deteriorated disastrously as international bodies assisting those efforts quietly withdraw themselves and their services from Iraq. The Palestinian assault on an American convoy in the Gaza Strip had the same objective. Despite official denials, the convoy was carrying members of John Wolf's monitoring team appointed by the US President to bring some normalcy to Palestinian-controlled areas and start defusing Palestinian-Israel warfare.


Erekat said they were taking scholarship applications. I guess that was when his lips fell off. Again...

Clearly, the Palestinian attack aimed at undermining not only the American initiative but also the efforts of diplomats and aid workers posted in region by the United Nations and Europeans, who of late are avoiding contact with

Yasser Arafat

and threatening to sever ties with him altogether. Now, their representatives and staff will almost certainly emulate their colleagues in Iraq and quietly pull up their stakes in the embattled country.

Arafat, despite his grave health condition, is still up to concocting one of his famous smoke-and- mirrors stratagems. Brandishing an olive branch to conceal the gun, he assigned one of his top disinformation experts, Yasser Abed Rabbo, to the task of luring a group of Israeli left-wingers into the web of deceit which has become known as the "Geneva Accords". At the very moment that attention focused on the debate aroused by this "peace" initiative, he struck an official American target in the Gaza Strip with swift, dramatic effect as the next stage in his coming terror campaign. Aware he may not have much time left to develop this campaign, he has removed the gloves and is striking out simultaneously in three directions:
1. Against Israel. Wednesday, the 21st victim of October 4 Palestinian suicide attack in a Haifa restaurant died of his wounds.

2. Israel Arab citizens are being increasingly drawn into acts of terror.

3. Strikes against US targets in Palestinian-controlled regions and Israel.
The Beit Hanoun attack Wednesday required a high class of advanced, precise intelligence and logistic preparations that could not have been assembled overnight. The assailants were fed their data on American CIA movements in Gaza by the same foreign intelligence agents who supply the pro-Saddam guerrillas in Iraq.
The convoy consisted of three armor-plated vehicles with two Palestinian police escort cars. The bombers detonated their charge precisely to hit the one carrying CIA guards, the last in line. Fox TV's Col.(ret.) David Hunt described it as a Chevy Suburban with level 5 armor built to stand RPG hits to the doors and landmine explosions from the bottom. He estimated the landmine that struck the car as between 30 and 50 pounds, similar to the devices used against coalition forces in Iraq. It is possible that an RPG was fired first to crack the heavy armor and make the vehicle susceptible to the landmine. An Associated Press reporter spotted a wire and switch leading from the scene of the attack to a concrete building.

The US cultural attaché rode in another vehicle. He was of no interest to the Palestinian bombers. They were after American security personnel. All the Palestinian terrorist organizations — from the al Aqsa Martyrs brigades to the Hamas — denied responsibility for bomb attack with one voice. American investigators who arrived quickly on the scene near Beit Hanoun were pelted with stones. They fired on the Palestinian mob and injured some. A similar incident occurred outside Gaza City's Shifa hospital where US officials attended injured and dead.

An Israeli tank force entered the northern Gaza Strip to restore order and take command of the highways. The offer by Palestinian leaders including Arafat to probe the assault jointly with American investigators went down as arrant cynicism. No one doubts any longer that Arafat's hand stirs the terrorist pot in Israel and Palestinian regions, be the perpetrators Palestinian, Hizballah or

al Qaeda

, any more than an inquiry is needed to establish who is behind the guerrilla terrorist operations carried by Saddam's men and al Qaeda in Iraq. It is clear that Arafat is determined to go out on a blaze of Palestinian terror — not just against Israelis but Americans too. The State Department's first reponse was to order Americans to leave the Gaza Strip and exercise extreme caution in the West Bank.


Time to fire up the death ray again.
Posted by: Steve || 10/15/2003 9:24:21 AM || Comments || Link || E-Mail|| [6461 views] Top|| File under:
Africa: Central
Uganda rebels target drinkers
Rebels of the Lords Resistance Army (LRA) have killed 23 people as they were drinking the local alcoholic brew in the northern Ugandan district of Lira. The incident occurred on Monday night at Abako market where a group of some 17 rebels rounded up the drinkers before shooting them.


Now that's too much.


The Lira resident district commissioner,

Charles Egou Engwau

, told me on Wednesday morning that the rebels also abducted an unknown number of civilians. He said that reinforcements from the Uganda Peoples Defence Force (UPDF) were on Tuesday dispatched to the area to assist the Rhino Defence Unit — a militia unit — to pursue the rebels. Mr Engwau said that the victims in the latest attack mistook the rebels for the Rhino Defence Unit and even exchanged greetings with them in the local language.


"Yo, dude! Sit down and have a brewski!"


"Shortly after they exchanged the greetings, the rebels opened fire on the group that was seated around a pot enjoying a local brew," Mr Engwau said.
"Tastes great!"
"Less Filling!"
"Oh, yeah? Take that!" BANG!
"Ouch!"
He told me that the rebels had earlier survived a Rhino Defence Unit ambush after one of the militia fighters panicked and fired in the air.The rebels then retreated and moved through the villages abducting people until they reached the local market where they found the drunken victims.


Stealing women and children is one thing, but interupting a keg party means war!
Posted by: Steve || 10/15/2003 8:48:44 AM || Comments || Link || E-Mail|| [6460 views] Top|| File under:
Latin America
Revolution Looms in Bolivia
Thousands took to the streets Monday to chant anti-government slogans even after President Gonzalo Sanchez de Lozada announced he will shelve controversial plans to export natural gas to the United States and Mexico.


The choice for Bolivia is simple; export natural gas to the United States and Mexico, or don't export at all. The protestors want the gas processed in Bolivia, by non-existent chemical plants.


The government had estimated that revenues from the gas exports would bring about $1.5 billion a year to Bolivia, South America's poorest nation.


That's a good thing, right?


But union leaders and the nation's poor Indian majority, which has frequently led protests against government attempts to privatize the country's state industries, argue the economic benefits won't reach them.


I guess I was wrong. Union and Indian leaders would rather keep the natural gas in Bolivia than let foreign capital come in. They would rather starve than watch other people prosper.


On Monday, public transportation workers went on strike, and shops and banks closed in the city. Sanchez de Lozada's own vice president criticized him.


President Sanchez de Lozada is being pounded by all sides for trying to lift the country out of its economic hellhole. Unbeliavable.


He vowed "to defeat the sedition and restore order," and called the massive protests, "a plot encouraged from abroad aimed at destroying Bolivia and staining our democracy with blood." He did not elaborate.


He means the protestors are being financed by Brazilian money. He's right.


The president said his government "is the result of a popular election," and has the support of the armed forces and the police. Sanchez de Lozada, a millionaire businessman who grew up in the United States, was elected in 2002 to a five-year term.


Sanchez de Lozada knows how to eliminate poverty--Capitalism--but the poor remain in love with the ideas that made them poor in the first place--Tribalism, Unionist Collectivism, Nationalism.


Opponents are especially upset the government might pick a port in Chile to ship the gas. Bolivia has been a landlocked nation since it lost its coastline in an 1879 war against Chile, and resentment against its neighbor is still strong.


As I said, Nationalism. Bolivians should dig deeper into history, and remind themselves they started that foolish war. They should resent their past leaders instead of Chile.




Americans may not care what happens to Bolivia, but we should. Another Communist dictatorship means another terrorist base, (see Venezuela.)
Posted by: Sorge || 10/15/2003 7:48:57 AM || Comments || Link || E-Mail|| [6469 views] Top|| File under:
Middle East
Followup: Fatal Gaza blast hits US convoy
A United States diplomatic convoy has been hit by a massive bomb blast in the Gaza Strip which killed three Americans and injured one. The BBC's Roger Hearing in Jerusalem says that American sources in Israel say that the dead were two security guards and one junior diplomat. A witness told the BBC that the explosion was caused by a roadside bomb, possibly detonated by remote control. The explosion took place at 1000 near the village of Beit Hanoun, about one kilometre inside the Gaza Strip, near the Erez Crossing, as the convoy of US diplomatic vehicles was passing. US diplomats and members of the Central Intelligence Agency are believed to have been in the convoy, but our correspondent said it is not clear whether this convoy was deliberately targeted.


Fox News said they were a security detail...

Mohammed Radwan

, a Palestinian taxi driver, said he was at a nearby petrol station when the bomb went off. "I was about to fill up my car with gas when I saw the American convoy passing. There was a Palestinian police car in front and then three big (US) cars. When the third one passed, an explosion went off," he told the Associated Press. "The first two cars drove quickly and stopped far from the explosion. Palestinian security people jumped out of the car and rushed to the car that had blown up. "When I tried to approach them, they shouted at me to leave. I saw two people covered with blood lying next to the car," he added. Another witness,

Ahmed Samir

, told the Reuters news agency: "We were inside our storage room, and heard the siren of police cars approaching. A few seconds later there was a huge explosion and shrapnel from body parts and debris from damaged M-16s (assault rifles) were scattered everywhere." The force of the explosion completely destroyed the silver Cherokee jeep, which bore US diplomatic number plates, and left a large crater in the ground.


They knew who was in the cars, and they targeted them deliberately. That's why Saeb's so scared. On Fox, he promised that the Paleos would work with our investigators or they could have the run of the place to track down the bad guys.

The BBC's Simon Wilson, also in Jerusalem, says that when foreign officials travel in and around the region they do so in heavily armoured vehicles, with many security officials in tow. It is the first time a US target has been hit inside the Palestinian territories, although correspondents say it is not unusual for foreign diplomats based in Israel to travel into Gaza to try to monitor the situation there.


They were on their way to interview applicants for scholarships in the U.S.

The new Palestinian Prime Minister, Ahmed Qurei, has been swiftly to condemn the attack [sic] and promise that the incident will be thoroughly investigated. "We strongly condemn this incident and we will conduct an investigation and we will follow it to find the source of this attack," he said. Palestinian Cabinet minister Saeb Erekat was quoted as saying: "These are American monitors that have come here at our request. These people were here to help us."


"My foot really hurts bad where we shot it. How about yours?"

Correspondents say Palestinian police are at the scene of the blast to begin an investigation. Initial reports suggested that John Wolf, head of a US team monitoring the implementation of the US-backed peace plan known as the road map was travelling in the group. However, US officials have said that Mr Wolf is not currently in the region.


Maybe the perps just thought he was. The radio said Hamas and IJ have both denied involvement...
Posted by: Bulldog || 10/15/2003 7:09:05 AM || Comments || Link || E-Mail|| [6473 views] Top|| File under:
East Asia
China puts man into space
China has launched its first manned space flight and has become only the third country to put a man into orbit. Lift-off from the Gobi desert was at 9 a.m. on Wednesday, the start of a mission that it is hoped will rocket China into the exclusive space club pioneered by the former Soviet Union and United States four decades ago. A Long March 2F rocket called the Shenzhou V — "divine ship" in Chinese — carried a single "taikonaut" named Yang Liwei, 38, following a trail blazed by Russian cosmonaut Yuri Gagarin and American Alan Shepard in 1961. "The Shenzhou mission, if successful, will make China the third nation to send a man into outer space, following the former Soviet Union and the United States," the official Xinhua news agency said in a brief dispatch. State television said later that the spacecraft had entered Earth orbit.
Sounds like they?re using really basic hardware: the one illustration of Shenzhou I've seen looked close to the old Russian Soyuz.

Still, you?ve gotta respect, and envy, anyone who takes the ride. Get home safe, Liwei.
Posted by: Mike || 10/15/2003 6:42:10 AM || Comments || Link || E-Mail|| [6459 views] Top|| File under:
Middle East
Four Dead in Gaza Blast Hitting U.S. Vehicles -Radio
An apparent roadside bomb exploded next to a convoy of U.S. diplomatic and CIA vehicles in the Gaza Strip on Wednesday and Israel Radio said at least four people were killed. Witnesses at the scene said a silver Cherokee jeep used by American diplomats was completely destroyed by the blast, which left a gaping hole from what appeared to be a roadside bomb. A Palestinian policeman at the scene said he had seen at least two bodies ripped apart but Israel Radio said there were four dead in all.
Posted by: Murat || 10/15/2003 4:55:26 AM || Comments || Link || E-Mail|| [6469 views] Top|| File under:
U.S. Vetoes U.N. Condemnation of Israel
EFL


The United States on Tuesday vetoed a U.N. Security Council resolution that would have condemned Israel for building a barrier that cuts into the West Bank.


Surprise meter reads '0.00000'.


The American veto came after the United States suggested an alternate draft that would have called on all parties in the Middle East work to dismantle terrorist groups. But Syria, which had introduced the draft, went ahead with the vote anyway. The United States was the only country to vote against, using its veto as one of five permanent members of the council. Four of the 15 members of the Security Council abstained: Bulgaria, Cameroon, Germany and Britain. The Palestinian U.N. observer, Nasser Al-Kidwa, lamented the American decision and said there can be no peace process so long as Israel is building the barrier. ``You cannot have this construction of the expansionist wall and simply pretend that the road map exists,'' Al-Kidwa said. ``It's either or.''


Brilliant! You're absolutely right: the roadmap is dead. Now if you'd only understand cause-and-effect we could get somewhere.


U.S. Ambassador John Negroponte said the resolution ``was unbalanced'' and ``did not further the goals of peace and security in the region.'' The vote came after a fierce daylong open debate that saw several of about 40 countries that spoke portray the wall as racist and colonialist, and an overreaction that would turn some parts of the Palestinian territories into ``open-air prisons.''


As opposed to Ein-al-Hellhole.


Syria's U.N. Ambassador Fayssal Mekdad, whose country is the only Arab nation on the 15-member council, introduced the draft resolution Thursday on behalf of the 22-member Arab League. Al-Kidwa said the Palestinians would seek an emergency session of the General Assembly to introduce a similar resolution. General Assembly resolutions - unlike those of the council — aren't legally binding but carry symbolic weight.


That in a nutshell describes the Paleostinians.
Posted by: Steve White || 10/15/2003 2:41:20 AM || Comments || Link || E-Mail|| [6458 views] Top|| File under:
Home Front
Nethercutt hails Iraq's recovery
Rep. George Nethercutt said yesterday that Iraq's reconstruction is going better than is portrayed by the news media, citing his recent four-day trip to the country. "The story of what we've done in the postwar period is remarkable," Nethercutt, R-Wash., told an audience of 65 at a noon meeting at the University of Washington's Daniel J. Evans School of Public Affairs.

"It is a better and more important story than losing a couple of soldiers every day." He added that he did not want any more soldiers to be killed.

Nethercutt is a member of the House Appropriations Committee that approved President Bush's $87 billion request for military and reconstruction expenses in Iraq and Afghanistan.

Dan Senor, an adviser to U.S. administrator for Iraq L. Paul Bremer, also spoke to the UW audience -- by phone. A traffic accident kept him from catching a plane in Washington, D.C.

Nethercutt and Senor highlighted the return of electricity to Iraq, which now has a higher megawatt output than it did before the war. Reconstruction has targeted schools and hospitals, and the Americans are spending 3,500 percent more on health care than Saddam Hussein did, Senor said. He said the Iraq effort needs the financial support Bush has asked for from Congress. "It gives us the tools to finish the job here," Senor said.

Nethercutt said the faster infrastructure rebuilding is completed, the faster the country can take care of itself and the United States can leave. "So in five years or less, we're out of there," ...


Except for the air and army bases we'll have there courtesy of the treaty we'll sign with the new Iraqi government that is elected.


... said Nethercutt, who plans to challenge Sen. Patty Murray, D-Wash., for her seat. "I'm as fiscally conservative as anyone can be ... but I think it is a smart investment for this country to make."

He said he has no doubt that weapons of mass destruction are in Iraq, have been in Iraq or that there was a program there to produce them. Many potential weapons sites are awaiting inspection from Americans, he said. "That's not an excuse, just a reason. It's not surprising that we haven't found huge supplies of weapons," Nethercutt said, adding that what inspectors are looking for could fit in a space the size of a two-car garage.


Actually it is a surprise, but one that we'll eventually explain.


During a question-and-answer session, some in the audience questioned the need for the United States to deal with the United Nations.


I take it that this was not the Al Franken fan club in the audience.


"I've had my moments where I felt the United Nations was counterproductive to its charter," Nethercutt said.

Aida Kouyoumjian, who grew up and attended school in Baghdad, told Nethercutt she was glad the United States did not rely totally on the U.N. for approval. Another audience member, Dan Goldhaber, a professor in the public affairs school at the UW, asked Nethercutt for clear criteria for when the United States should get involved in other countries. Nethercutt said Saddam Hussein provided a good model for threats the nation should confront with its pre-emptive policy. Terrorism attacks that can kill large numbers of people have made pre-emptive action necessary, he said. "We can't counterpunch anymore," Nethercutt said.


Obviously he gets it.
Posted by: Steve White || 10/15/2003 2:25:03 AM || Comments || Link || E-Mail|| [6460 views] Top|| File under:
Who's in the News
42
[untagged]
Bookmark
E-Mail Me
The Classics
The O Club
Rantburg Store
The Bloids
The Never-ending Story
Thugburg
Gulf War I
The Way We Were
Bio
Merry-Go-Blog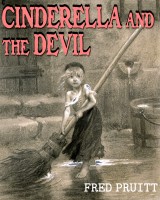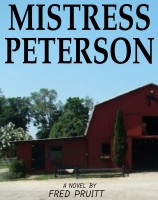 On Sale now!


A multi-volume chronology and reference guide set detailing three years of the Mexican Drug War between 2010 and 2012.

Rantburg.com and borderlandbeat.com correspondent and author Chris Covert presents his first non-fiction work detailing the drug and gang related violence in Mexico.

Chris gives us Mexican press dispatches of drug and gang war violence over three years, presented in a multi volume set intended to chronicle the death, violence and mayhem which has dominated Mexico for six years.
Click here for more information


Meet the Mods
In no particular order...


Steve White
Seafarious
Pappy
lotp
Scooter McGruder
john frum
tu3031
badanov
sherry
ryuge
GolfBravoUSMC
Bright Pebbles
trailing wife
Gloria
Fred
Besoeker
Glenmore
Frank G
3dc
Skidmark
Alaska Paul



Better than the average link...



Rantburg was assembled from recycled algorithms in the United States of America. No trees were destroyed in the production of this weblog. We did hurt some, though. Sorry.
34.239.179.228

Help keep the Burg running! Paypal: