Afghanistan
Kabulkops Move Into Northern Afghan City
MAZAR-E-SHARIF: Hundreds of police reinforcements poured into this northern Afghan city on Monday to help keep the peace won in a shaky truce between two feuding warlords. About 300 police from the capital, Kabul, took up positions in Mazar-e-Sharif, a token force but one that reinforces the government's commitment to stopping the on-again off-again battles between warlords Atta Mohammed and Abdul Rashid Dostum. Several past agreements between the men — both ostensibly loyal to the government of President Hamid Karzai — have crumbled, and there were indications the most recent truce was under strain. Gen. Abdul Sabur, a top commander and spokesman for Mohammed's side, said Dostum's men had attacked Mohammed's fighters in the Kohistanat district of Sari Pul province, about 170 miles southwest of Mazar-e-Sharif. "Certainly this could harm the peace, and we will defend ourselves when attacked," Sabur told The Associated Press. He called for an investigation. Sabur said Dostum's men attacked late Sunday with rockets and heavy machine guns, but there was no word of any casualties. A spokesman for Dostum disputed the account, but said it was possible that some hostilities had broken out. "I have no information of any fighting. If there is any it is small," said Gen. Syad Noorulla.
Posted by: Fred Pruitt || 10/13/2003 17:10 || Comments || Link || E-Mail|| [6471 views] Top|| File under:
Taliban kill eight in southeast Afghanistan
Resurgent Taliban militia attacked a southeastern district of Afghanistan and killed eight people including an Afghan soldier. "Some 150 Taliban fighters attacked Arghandab district of southeastern Zabul province on Saturday in which eight people were killed," deputy governor of Zabul province Maulvi Muhammad Omer told Pakistan-based private Afghan Islamic Press (AIP) on Sunday. "Omer also confirmed that one Taliban fighter was killed while two of them were injured in the attack," AIP report said. Zabul Governor Abdulhafiz Hachem confirmed to AFP in Kabul by phone that the incident had happened, but he did not have any figure for casualties. "Taliban fighter stormed Arghandab from all directions and killed seven guests of a district in charge and one Afghan soldier," Omer was quoted by AIP as saying.


Wonder who the "guests" were? It sounds like they were the objective, assuming there was an objective...

"The fighting continued till 4.00 am on Sunday morning," Omer said adding that Taliban set on fire one government vehicle and fled with a wireless set. Omer also admitted that Taliban are again regrouping in Dai chopan mountains, AIP said. Up to 1,000 Afghan soldiers supported by 300 US troops and aircraft were engaged for more than a week last month in the major operation against suspected Taliban and Qaeda bases in Dai chopan district of Zabul province.


Must have gotten a new shipment of cannon fodder from the madrassahs to replace their losses...
Posted by: Fred Pruitt || 10/13/2003 16:57 || Comments || Link || E-Mail|| [6471 views] Top|| File under:
Afghanistan wants to ban warlords from holding office
Afghanistan's government wants to pass a law that would not allow warlords to run for public office, said the country's justice minister on Sunday. Hamid Karzai said keeping the warlords out will pave the way for democracy in Afghanistan.


I agree, keeping them out of Afghanistan will work wonders for the economy too. Oh, that's not what he meant.


Those affected by the law would be certain provincial governors and national politicians, including the current defence minister. "Nobody with armed forces behind them can continue their political activities," Justice Minister Abdulrahim Karimi told a new conference Sunday. The law, which was approved Saturday, requires that a political party have 700 members before it can register. Should the law pass observers question how a government that holds little power outside the capital will be able to enforce it across the country.


That's easy. They won't.


General elections are expected to be held in Afghanistan next June. The current government came in power in 2001 with the support of the Northern Alliance, a grouping of warlords.



We have to assume this measure is aimed more at the future than at the present, since it's not enforceable now. I'm not sure I agree with it, if only on the grounds of fairness. It was the warlords — working together as the Northern Alliance — who threw out the Talibs, not the people who don't have any gunnies to call upon. (I know: life isn't fair. What else is new and unusual?) I'd like to see the Northern Alliance parties cooperating as a solid bloc to protect their own rights against the Pashtuns, who're only the largest single minority in a country of minorities. That doesn't have to be militarily. I can also see the good sense of not allowing people who maintain large numbers of gunnies hold office on the theory that the gunnies would intimidate people into voting for them.
Posted by: Rafael || 10/13/2003 4:34:09 AM || Comments || Link || E-Mail|| [6479 views] Top|| File under:
Arabia
Yet another Pak with no place for his turban
A PAKISTANI drug trafficker was beheaded in Saudi Arabia, a Ministry of Interior statement said. Moataber bin Khan was convicted of smuggling an undisclosed amount of heroin into the kingdom. He was beheaded in the Red Sea port city of Jiddah, bringing the total number of beheadings this year to 48. Last year, at least 49 people were beheaded in the kingdom. Drugs like heroin regularly enter Saudi Arabia from Pakistan, which lies along a route for smuggling narcotics to the Middle East and Europe.
Posted by: Fred Pruitt || 10/13/2003 19:10 || Comments || Link || E-Mail|| [6494 views] Top|| File under:
Yemen nabs five Qaeda suspects
Yemen has arrested five men suspected of belonging to Osama bin Laden's Islamic militant al Qaeda network, a state-run Yemeni newspaper reports. The weekly September 26 newspaper quoted security sources as saying the five were detained on Friday. "The latest members of the network arrested are five people with documents explaining how to make explosives and use weapons in addition to tapes and other documentation of eight money transfers from a commercial bank in an Arab-African state," one source told the newspaper without naming the country. The newspaper said security forces had arrested 11 suspected al Qaeda members in September.
Posted by: Fred Pruitt || 10/13/2003 16:48 || Comments || Link || E-Mail|| [6473 views] Top|| File under:
"If we release those detainees, they may commit terrorism"
Yemen's Police Security Office (PSO) Deputy Chief Brigadier General Rajeh Hunaish said on Thursday that the authorities do not want radical detainees to be freed because they may attempt to commit terrorist activities of bombing, murder, etc. When asked why are tens of detainees still imprisoned while they committed no illegal acts, Hunaish said that they are not released for fear that they could immediately plan to commit terrorist activities as they seem to be holding on tight to their 'radical views and beliefs' taught to them by radical scholars and groups. "We cannot release detainees in the time being. If we release those detainees, they may commit terrorism. I said before that there was a detainee who wanted to blow himself up. Those poor people have been brainwashed and may be truly dangerous if not rehabilitated."


There's the conundrum for people who want to do the right thing: holding them without charges is bad, letting them run out and explode is worse.

He spoke at the open discussion forum hosted by the Yemen Times in Sanaa and organized by the National Organization for Defending Rights and Freedoms (NODRF) in coordination with the Network for the Creative and Education in Human Rights. The event aimed at focusing on human rights violations reported in the latest Amnesty International report on Yemen, specifically concerning the illegal detention of hundreds of Yemenis thought to have radical views and ideas. Hunaish added that there may have been some mistakes made by the government, but those mistakes are innocent. "All those who belong to the PSO do respect the law and during this era, no detainee is ever tortured" he stressed. Hunaish, who headed the parliamentary committee to investigate the cases of detained Yemenis in the former parliament, said that the Amnesty International report does include objective criticism to the way the government dealt with the issue of detainees.


Nor does it address the aims of the detainees. Humanitarian theory clashes with government responsibility toward its citizens...

However, he also defended the government's actions in not releasing the detainees so that "nothing like that, which happened last week, would be repeated" hinting to the recent discoveries of a number of detonated car bombs set up for terrorist attacks somewhere in the country. "There are efforts to bring those detainees back to reality and divert them from the radical thoughts they have been brainwashed with," he said.

Posted by: Fred Pruitt || 10/13/2003 16:41 || Comments || Link || E-Mail|| [6472 views] Top|| File under:
Soddies to hold elections?
Probably rigged. But it does bode well for Chicago and Boston.


(Reuters) - Saudi Arabia, an absolute monarchy, announced Monday it would hold its first elections to vote for municipal councils, seen as the first concrete political reform in the Gulf Arab state. The announcement by the cabinet followed growing demands by reformists on dictator de facto ruler Saud ro'Saud Crown Prince Abdullah to allow wider political participation, elections and freedom of expression in the conservative Muslim kingdom. In taking this action, Saudi Arabia has joined a growing trend toward experiments in democracy in other Gulf Arab countries. The decision also coincided with the opening of the first human rights conference in Riyadh.


Are they for real? Nah, didn't think so
Posted by: Atrus || 10/13/2003 4:00:37 PM || Comments || Link || E-Mail|| [6472 views] Top|| File under:
On the Soddy Border...
Saudi Arabia has made its first arrest of suspected Al Qaida insurgents recruited to fight in Iraq.


Cut to Clown Prince Abdullah checking off the block next to "token border arrest."


Saudi security sources said Saudi border forces arrested four Islamic combatants who were trying to cross into Iraq. The sources said this was the first detention of suspected

Al Qaida

agents recruited to fight in Iraq since the U.S.-led war against the

Saddam Hussein

regime in March.


And the FIRST since we RECENTLY complained in public about the steady stream of tangos pouring out of Soddyland.


The London-based Al Hayat daily reported on Monday that the four agents were arrested the previous day in

Arar

along the northern Saudi border. The newspaper said the suspected insurgents, who had been traveling in a vehicle, were found in possession of semi-automatic weapons, grenades and explosives.


No doubt the boys were merely out trying to hunt down sheep rustlers.
Posted by: TerrorHunter4Ever || 10/13/2003 2:55:47 PM || Comments || Link || E-Mail|| [6493 views] Top|| File under:
Why is the State Department so cozy with the Saudis?
EFL/FU - Read it all, as well as Joel Mowbrey's regular work at www.NationalReview.com
Perhaps former assistant secretary (the lead position of a bureau) for Near Eastern Affairs Ned Walker said it best when he told the Washington Post, "Let's face it, we got a lot of money out of Saudi Arabia." Mr. Walker meant "we" as in the U.S. government, but he easily could have used it to refer to former Foggy Bottom officials who benefit financially after retirement. Some do it directly—and in public view, because of stringent reporting requirements—while most, including Mr. Walker, choose a less noticeable trough.

The gravy train dates back more than 25 years. In that time, it has created a circle of sympathizers and both direct and indirect lobbyists. But the most important—and most indirect—byproduct of lining the pockets of former State officials is that the Saudi royal family finds itself with passionate supporters inside Foggy Bottom. Which is precisely the intended effect. Prince Bandar bin Sultan, the Saudi ambassador to Washington, was quoted in the Washington Post: "If the reputation then builds that the Saudis take care of friends when they leave office, you'd be surprised how much better friends you have who are just coming into office." This is not to say that State officials make decisions with visions of dollars dancing in their heads, but at the very least, they probably take a more benign view of the royal family that "takes care of" their friends and former colleagues.

Among the first former Foggy Bottom officials to work directly for the House of Saud was former assistant secretary for congressional affairs Frederick Dutton, starting in 1975. According to a 1995 public filing (mandated for all paid foreign agents), Mr. Dutton earns some $200,000 a year. Providing mostly legal services, Mr. Dutton also flacks for the House of Saud and even lobbies on the royal family's behalf from time to time. One of his successors as head of congressional affairs, Linwood Holton, also went to work for the Saudis, starting in 1977. Rounding out the current team of retired State officials now directly employed by the Saudis is Peter Thomas Madigan, deputy assistant secretary for legislative affairs in the first Bush administration.

Most of the Saudi money, though, goes indirectly to former State officials, most commonly by means of think tanks. This approach pays dividends in many ways: Foggy Bottom retirees get to have their cake—without the public realizing they're eating it—and the Saudis get to have "indirect" lobbyists, who promote the Saudi agenda under the cover of the think-tank label. Three organizations in particular are the primary beneficiaries of Saudi petrodollars, and all are populated with former State officials: the Meridian International Center, the Middle East Policy Council and the Middle East Institute.
time to expose these whores and their Arabist friends diluting our interests for their own benefits and biases
Posted by: Frank G || 10/13/2003 11:09:30 AM || Comments || Link || E-Mail|| [6486 views] Top|| File under:
Down Under
Oz: Police 'delivered' man for spearing
WTF?


An Aboriginal man who had been speared as a payback and was in police custody for the alleged killing of his seven-month pregnant de facto was driven by police to a "sorry camp", where he was speared seven or eight more times.


Now he's sorry - as a Catholic, I'm glad we just have confession and saying some Our Fathers and Hail Marys


The claim comes from a source in Blackstone, in Western Australia's Great Victorian Desert, where Aaron Butler, 26, was arrested by Laverton police last Wednesday and later charged with the murder of his 22-year-old de facto.


(new phrase to me -must be his wife?)




I think we'd call her a shack-up...

Her body was found badly burnt near the community area. According to the source, Blackstone Aborigines had speared Mr Butler two or three times in the upper thigh before police arrived, after which Mr Butler went to a house and sat down bleeding. The Aborigines then headed out to the sorry camp - a nearby patch of ground - to sit in family groups and grieve for the dead woman. Police found Mr Butler in the house, arrested him and took him to a doctor who was visiting the community. Mr Butler's wounds were treated and he was considered fit to be driven back to Kalgoorlie in the police vehicle. But the source claims police drove Mr Butler to the sorry camp.


"Hey! we're going in the wrong direction"




"Y'know, Butler, we liked her a lot more'n we like you..."

He was released from the back of the police patrol vehicle and was immediately run through with one or more spears and then belted around the head.


"Ow! Oooch! Ouch! Hey! Stop it!"

Clinic staff had to treat a series of serious wounds, including one that went right through Mr Butler's leg. Laverton police told a local that Mr Butler had asked to be taken to the sorry camp to say goodbye to his family.


bad move




"How 'bout yez drop me off there, officer? I wants ta say g'bye to my fam'ly."
"Okay. Heh heh..."

Even if this were true, locals cannot understand how police could have released an arrested man in the presence of grieving family members and the local community. Police said last week they were standing with the man "in the open" when one of his family members "came out of nowhere" to inflict what they said was a second spear wound. They insisted they did not condone the second assault and said the matter was being investigated.


"I mean, he beat her up and then set fire to her. Who'da thunk the fam'ly'd be cheezed at that?"

The Australian's source said the police account of one second spear wound was a dramatic understatement of what really happened. A West Australian police spokesman said yesterday Mr Butler had received only one further wound in their care.


"But it was a very big one..."

"They took him out to his family. Police were doing the right thing letting him say goodbye," said the spokesman, who conceded police actions resulted in Mr Butler requiring airlift evacuation.


"I'm not sure it was the right thing when they tossed him out of the back of the Land Rover at 40 miles an hour, though. I'd have to think about that..."

Mr Butler is recovering in Royal Perth Hospital.


then going to prison, I would hope
Posted by: Frank G || 10/13/2003 9:50:35 AM || Comments || Link || E-Mail|| [6474 views] Top|| File under:
Europe
Sabine Herold: leader of a new French Revolution?
by Matt Welch at Reason Online
EFL Hat tip: Instapundit
Most French people devote their summers to quintessentially Gallic pursuits: celebrating Bastille Day, spending some of their mandatory eight-week vacation time, going on strike. But Sabine Herold, to put it mildly, is not your typical Frog. Herold, the 22-year-old leader of Liberté, J'ecris Ton Nom (Freedom, I Write Your Name), has in the last few months emerged as the massively popular and highly photogenic leader of — zut! — a burgeoning pro-market, pro-American counterculture in France. Earning comparisons to Joan of Arc, Brigitte Bardot (!), and Margaret Thatcher in the panting British press, she represents something French politics hasn't seen in years: a public figure eager to take on the country's endlessly striking unions.
Plus, she's cute! Be still my beating heart!
It is startling to hear any Parisienne, let alone a college student, drop references to F. A. Hayek in casual conversation, describe Communists as "disgusting," or lead pro-war demonstrations in front of the American Embassy. Herold is fond of issuing heretical statements guaranteed to make any good fonctionnaire's skin crawl. "I think you have no legitimacy [as a politician] if you've never worked," she tells me during a phone interview in July. "I don't want to be a kind of apparatchik. I think if you're not able to do things for yourself, or show that you can help a company, how can you help the state?" . . .


There's one girl who won't be dating any Kennedys anytime soon.


Still, no amount of contrarian spunk could have prepared Herold for the summer that has just passed. On June 15, in the midst of crippling transportation and education strikes against Prime Minister Jean-Pierre Raffarin's plan to reform France's ailing pension system, Herold led an anti-union rally that shocked her and the rest of the country by drawing 80,000 angry people. In a realm whose coin is the demonstration, this was reportedly the largest right-of-center protest since 1984, giving some optimists reason to declare it a turning point in public attitudes toward the Never-Ending Strike. "We were so surprised to see all these people who just came to say that they were fed up with the unions and fed up with the strikes," Herold remembers, still amazed at the response. When the pension-reform strikes subsequently fizzled, Herold was immediately feted by Fleet Street.


Though I think that was more because she's cute and controversial, rather than because any reporters have suddenly taken an interest in Hayek...

Despite these impressive early results, Herold's long-term task is truly Sisyphean: Chip away at the ossified paternalism in French and European governance, convince a nation that treasures its generous safety net that it can't last, and confront an entrenched culture that views noisome public sector strikes as the preferred method for conflict resolution. "It's annoying," Herold says, "because in France, we start striking, and then we go to negotiate. It would be so much more interesting to go negotiate first, and then if nothing happens, just go on strike. I don't know, maybe it's an old love of the Revolution, or that people sat out missed World War II and they want to be in another kind of Resistance."


And that being "a dissenter" is très fashionable...

So how did the elite, conformist French education system produce such a cheery iconoclast? Herold's mom is a schoolteacher, and her dad's a professor, from a village near the northern Champagne-producing city of Reims. Their child says she was "almost apolitical" upon arriving at the "mostly left-wing" Science-Po in Paris. She attributes her political evolution to a professor here, a student there, and mostly a lot of reading: Raymond Aron, Alexis de Tocqueville, and her beloved Hayek. She joined Liberté, J'Ecris Ton Nom two years ago, discovering some intellectual soul mates, but mostly her fellow students considered her "kind of a lost cause." "Most of the young people in France think that nice people should be left-wing," Herold says, "since we've all been to the same kind of schools, which are state schools, and then in the media there's only one way of thinking."


Sounds like certain parts of the US.


Those who have been busy these last months calling her countrymen "weasels" are surely familiar with the notion that the top-down French society tends to produce monochromatic views at odds with the White House. Herold, who considers herself a strong patriot, bristles at the tension, but lays much of the blame on the French government's anti-war policies and the broad-based anti-Yankee sentiment behind it. "I think one of the big problems in France is that we are anti-American without knowing why," she says. "It's just kind of a natural thing. I mean so many people I meet are anti-war, and they'll just say that Bush is stupid and the Americans are awful imperialists. It's just their typical answer, and they never think of why. That's crazy. I think it's because we're all being brought up like that, especially at school. It's incredible how we're taught about America — they're always explaining, for example in geography or history courses, how Americans are imperialistic." If Herold sometimes sounds rigid (example: "I think people should not talk about politics on stupid TV shows"), consider that she's only 22, that she's saying much of this with a chuckle, and that this is her first go-round with intense media coverage. . . . Rigidity is one thing, but being blasé about having the Communist Party as a major player in the ruling government coalition (as it was until last year), or having a cultural establishment dominated by unrepentant former Maoists, is quite another.
Les meilleurs voeux à vous, jeune dame vaillante.
Posted by: Mike || 10/13/2003 1:09:11 PM || Comments || Link || E-Mail|| [6503 views] Top|| File under:
Doubts tearing France apart
Even the French think they suck.


An orgy of breast-beating in print claims the French 'piss off the planet', Paul Webster reports from Paris.
At the FNAC Etoile in Paris, more a multi-storey literary warehouse than a bookshop, the shelves are buckling under the weight of ammunition for a political and social war. With titles such as French Arrogance, Falling France and French Disarray, this is heavy-calibre weaponry that is being trained on France's political elite in a war that has broken out over the very soul of the country. Launched against a background of top-level disillusionment with Europe, accelerating unemployment rates, spectacular company failures and a stagnant economy, the books — by some of France's leading social commentators — have added an incendiary factor to popular protests over reforms that could end the 35-hour week, cut social security benefits and introduce across-the-board austerity.
Having recently emerged battered from national education strikes and months of street demonstrations over reduced retirement benefits, Jacques Chirac's administration is looking on with dismay at media encouragement for right-wing intellectual claims that France is now the weak man of Europe, mired in hypocrisy nationally and internationally, indifferent to popular needs such as care of the aged, and shaken by the aftershocks of vain defiance of the US-led war in Iraq. In short, that France is going down the pan.


"Vain" is such an interesting word.

'Reading these books, France is in agony, powerless and irretrievably condemned to decline,' Dominique de Villepin, the suave but widely mistrusted Foreign Minister, complained over two pages in Le Monde last week, comparing today's prophets of doom to anti-republicans who collaborated with the Nazis.


Somehow, the guys with the brown shirts always pop up when you've been argued into a corner, don't they?

Equally piqued by France's depiction is the Prime Minister, Jean-Pierre Raffarin, who sought out America's Time magazine to complain about state-educated French intellectuals 'scrutinising French society while perched on the summit of a pyramid' and obsessed with 'declinism'. And it is a pretty bleak picture, even by the account of the most rational of the 'declinists', Alain Duhamel, whose lugubrious face haunts every TV channel and serious newspaper column and charges that the country has been struck down by an 'insidious evil'. 'French democracy, the political balance and even the nation's personality are at risk,' he writes in Le Désarroi français.


Oh, no! Not the nation's personality! But he's right. He means they've gone from being a happy, outgoing, tolerant folk, fond of music, poetry and dancing, to being sullen and quick-tempered, nursing old grudges as they pore over their geneologies. Somehow they traded personalities with the Spaniards, who can be expected to make better boulliabaise any time now...

It is an argument bolstered by Nicolas Baverez, a historian and free-market evangelist and author of La France qui tombe, who in only 134 pages trots out a thousand historical and contemporary statistics to claim that France is paralysed by 'economic, political, social and intellectual immobility and is plunging towards decline'. Both pale into insignificance alongside L'Arrogance française, where the journalist authors, Romain Gubert and Emmanuel Saint-Martin, state:
With our sermons, our empty gestures and our poetic flights, we (the French) have pissed off the planet. Worse: we make them laugh. It's a sickness to which French people are addicted — believing that France must offer the world Light, Law and Liberty; that their leaders are the carriers of a universal message.
Arguments on the inevitability of French decline are based on three premises: chaotic history up to the end of decolonisation, the domestic mess caused by lost opportunies and mistaken choices since 1970; and, finally, the months following Chirac's re-election in May 2002 with 82 per cent of the vote which has been followed by some of the worst economic statistics since the war, and an admission by Raffarin that the country is in recession. Since Agincourt, they say, French rulers have been repeatedly trapped by overconfidence. Napoleon in Moscow in 1812, his nephew at Sedan in 1870, and the Third Republic in 1940.


Three for three means yer out...

They point to a national tendency for self-immolation — the Terror, the Paris Commune, and Vichy — before going on to dissect the consequences of reckless decisions by all-powerful Presidents of the Fifth Republic, De Gaulle and Mitterrand among them, a tradition that they claim is pursued by Chirac. In this they argue that, blinded by their unchallengeable status at home, French Presidents stumble into their own diplomatic and social ambushes constructed with the help of a state-educated elite from the Ecole Nationale d'Administration, ENA. But none admits his mistakes or apologises for appalling, almost comical, blunders typified by the sinking of the Greenpeace flagship, Rainbow Warrior, by hapless frogmen in 1985.


Ummm... I thought that was one of the things they did right?

And it is the suave De Villepin who is mocked with iconoclastic vigour for his vanity in L'Arrogance française, as a cypher for this state-moulded super-class and who is never forced to admit being wrong. And it is De Villepin who is blamed in particular for persuading a malleable President to take such an uncompromising stand on Iraq although other advisers correctly warned of the long-term damage of taking no account of US hegemony and offending the emerging EU Eastern bloc.


Dominique is also a part of French tradition of Gray Eminences...

It is not just the elites that come in for criticism; by implication it is the considerable number of ordinary Frenchmen who have put their faith in the rural campaigner, José Bové, a neo-Poujadist. Much of this wave of populism, say the declinists, is fed by an insistence of both Left and Right on l'exception française, a modern form of chauvinism in which legal fences are built around French language and culture.
It is an 'exception' that is mocked in L'Arrogance française as a hallucinatory drug that spills over into all facets of life from haute cuisine to the heavily subsidised and introverted cinema industry.


Competing without any opponent is always easier. But even in La Belle France, great lovers who practice only upon themselves must eventually perform with someone else...

It is all pretty apocalyptic stuff. But in one respect the declinists may be right: that their political masters seem somewhat blinkered to the way in which many, from the Murdoch press to the Bush White House, regard La Belle France. And it is De Villepin who is most exposed in this regard. 'Abroad,' he writes in his answer to declinists: 'France rests a pole of thought and culture, a major economic, military and political power.'


Yeah, they're a "pole" all right...
Posted by: tu3031 || 10/13/2003 10:21:24 AM || Comments || Link || E-Mail|| [6487 views] Top|| File under:
Fifth Column
Regarding the Fifth Column Friends of Sod in the State Dept.
Very EFL. Hat tip LGF.


The date was April 24, 2002. Standing on the runway at Ellington Air Force Base in Houston, the cadre of FBI, Secret Service and Customs agents had just been informed by law-enforcement officials that there was a "snag" with Crown Prince Abdullah's oversized entourage, which was arriving with the prince for a visit to George W. Bush's Western White House in Crawford, Texas. The flight manifest of the eight-plane delegation accompanying the Saudi would-be king had a problem. Three problems, to be exact: One person on the list was wanted by U.S. law enforcement authorities, and two others were on a terrorist watch list.


Oooooops



This had the potential to be what folks in Washington like to refer to as an "international incident." But the State Department was not about to let an "international incident" happen. Which is why this story has never been written--until now.


"Gotta put the magnet to the disk here."


Upon hearing that there was someone who was wanted and two suspected terrorists in Abdullah's entourage, the FBI was ready to "storm the plane and pull those guys off," explains an informed source. But given the "international" component, State was informed of the FBI's intentions before any action could be taken. When word reached the Near Eastern Affairs bureau, its reaction was classic State Department: "What are we going to do about those poor people trapped on the plane?" To which at least one law-enforcement official on the ground responded, "Shoot them"--not exactly the answer State was looking for.


"We were looking for
 some other answer."


State, Secret Service and the FBI then began what bureaucrats refer to as an "interagency process." In other words, they started fighting. The FBI believed that felons, even Saudi felons, were to be arrested. State had other ideas. The Secret Service didn't really have any, other than to make sure that the three Saudis in question didn't get anywhere near the president or the vice president. State went to the mat in part because it was responsible for giving visas to the three in the first place. Since this was a government delegation--for which all applications are generally handled at one time--the names were probably not run through the normal watch lists before the visas were issued.


So that's the state of State.


Details about what happened to the three men in the end are not entirely clear, and no one at State was willing to provide any facts about the incident. What is clear, though, is that the three didn't get anywhere near Crawford, but were also spared the "embarrassment" of arrest. And the House of Saud was spared an "international incident." That normally staid bureaucrats engaged in incredible acrobatics to bail out three guys who never should have been in the United States in the first place says a great deal about State's "special relationship" with the Saudis.

The State-Saudi alliance really does boil down to one thing: oil. At least that's what former secretary of state George Shultz seems to think: "They're an important country," he told me. "They have lots of oil. You do pay a lot of attention to that." Foggy Bottom agrees, and has been conditioned to do so by the 1970s oil shocks. When the infamous oil crisis of 1973 was ballooning, America was confident that its tight relationship with the Saudis would ensure an uninterrupted flow of cheap oil. This confidence was shattered--and world oil prices more than tripled--when the Saudis pursued their own economic interests. Saudi power inside Washington skyrocketed, with bureaucrats realizing that the House of Saud could not be taken for granted.

When the next oil crisis struck in 1979, prices shot up by more than 150%--but that was mostly driven by other countries: a substantial drop in Iraqi production and the sudden halt in Iranian production. Consumer panic, hoarding by nervous companies and individuals, and price gouging also contributed. Saudi Arabia did little to deepen the crisis--Saudi-controlled OPEC implemented two comparably modest price increases in 1979--and actually was seen by many as an invaluable ally. The balance of power managed to shift even further in the Saudi direction in following years--and State became ever more willing to accede to Saudi demands.

The bond between Washington and Riyadh may have deepened because of the oil crises, but it began decades earlier. FDR initiated the oil-for-protection relationship in 1945. President Eisenhower enshrined this arrangement as a strategic goal with his Eisenhower Doctrine in 1957, where he declared the protection of the Arab world--with particular focus on Saudi Arabia--to be a national-security priority.
While official policy was coziness with the House of Saud and Foggy Bottom was dominated by Arabists, there was some degree of tension, with many officials uncomfortable with the radical Wahhabi clerics who dominate everyday life in Saudi Arabia. In 1962, President Kennedy became increasingly concerned that the civil war in Yemen--in which Egypt backed the pan-Arab revolutionaries, and Saudi Arabia backed the royalists--posed a tremendous threat to the stability of the region. According to Hermann Eilts, a former ambassador to both Saudi Arabia and Egypt, Kennedy pushed the House of Saud to engage "in internal economic and political reform and end all aid to the Yemeni royalists." Such pressure, though, turned out to be short-lived. Mr. Eilts, in a review of a book by a fellow Arabist, former ambassador to Saudi Arabia Parker Hart, noted that promotion of reform--something Mr. Eilts himself found unpleasant and unhelpful--was abandoned entirely just a few years after it started.


I sense a round of layoffs in the near future.
Posted by: Atrus || 10/13/2003 12:47:12 PM || Comments || Link || E-Mail|| [6497 views] Top|| File under:
India-Pakistan
Pak training militants in mountain warfare
Pakistan is raising 'special militant groups' to target mountainous terrains along the Line of Control in Jammu and Kashmir by imparting them high altitude warfare in Federally Administered Tribal Areas bordering Afghanistan, top security force sources said.


Where the hell do they get the money for all these adventures?... Oh. From us...

Militants drawn from Lashkar-e-Taiba, Harkat-ul-Jehadi-Islami, al-Badr and tribals of North West Frontier Province and FATA were being trained at the High Altitude Mountain Warfare schools at Wazirstan, Khyber, Bajaur and Kurram, sources told PTI. Run by Pakistan's Northern Frontier Light Infantry Brigade, these mountain warfare schools are training 'militants in guise of soldiers', they said. These training schools are being financed by drug barons of Golden Crescent, popularly known as 'Maliks of FATA', who had extended financial help to warring Afghan groups during the war with Russia as well as

Taliban

, churned by Markaz-ad-Dawa, the sources said. The NFLI Brigade looks after operational area opposite to Siachen-Kargil-Ladakh Sector of J&K and was the main brain behind Kargil intrusion. A four-month crash course is being imparted to these militants and the first batch would soon be out to be used for sabotage operation in high altitude areas in J&K borders, they said. Evidence and intelligence reports collected on these activities said American M-16 assault rifles, 7 mm-automatic sub-machine guns, Chinese rocket launchers, special American air defence guns and even shoulder fired Stinger missiles were being used in training and some of these would be given to them for use in J&K. Eighty-five terrorist training camps and 129 launching pads have also been revived in Pakistan and Pakistan-occupied Kashmir, they added.
Posted by: Paul Moloney || 10/13/2003 5:32:04 AM || Comments || Link || E-Mail|| [6465 views] Top|| File under:
Iraq
Army Backlash Against Recalcitrant Sunnis?
This article appeared on Sunday, and is starting to make the rounds. EFL



US soldiers driving bulldozers, with jazz blaring from loudspeakers, have uprooted ancient groves of date palms as well as orange and lemon trees in central Iraq as part of a new policy of collective punishment of farmers who do not give information about guerrillas attacking US troops.



Since when did the US Army turn into the IDF?



Other farmers said that US troops had told them, over a loudspeaker in Arabic, that the fruit groves were being bulldozed to punish the farmers for not informing on the resistance which is very active in this Sunni Muslim district.



This is where I start to not believe a word of it.



"They made a sort of joke against us by playing jazz music while they were cutting down the trees," said one man.



I doubt jazz was allowed under Saddam. How does a simple farmer even know what it sounds like?



"Hey, Mahmoud, I couldn't hear well over the sound of bulldozers. Was that from Miles' 'Kind of Blue'?"




"You know-nothing! It was the driving hard bop of Lee Morgan's 'The Sidewinder.'"



Ambushes of US troops have taken place around Dhuluaya. But Sheikh Hussein Ali Saleh al-Jabouri, a member of a delegation that went to the nearby US base to ask for compensation for the loss of the fruit trees, said American officers described what had happened as "a punishment of local people because 'you know who is in the resistance and do not tell us'."



Right. We're supposed to take the word of a Sunni farmer, from a town where a father executed his own son because he was a suspected informant.



The children of one woman who owned some fruit trees lay down in front of a bulldozer but were dragged away, according to eyewitnesses who did not want to give their names.



Shades of St. Rachel Corrie, Blessed Pancake?



They said that one American soldier broke down and cried during the operation. When a reporter from the newspaper Iraq Today attempted to take a photograph of the bulldozers at work a soldier grabbed his camera and tried to smash it. The same paper quotes Lt Col Springman, a US commander in the region, as saying: "We asked the farmers several times to stop the attacks, or to tell us who was responsible, but the farmers didn't tell us."



And that paragraph contains the only quote supposedly given by an American soldier. One whose first name and his division are not given. The "reporter" never bothers to get official word from CENTCOM about what, if anything, happened there. But why bother? Just take the locals' word for it. I don't believe this story for a minute. I wish it could be debunked, because it's going to spread.




Posted by: growler || 10/13/2003 6:14:01 PM || Comments || Link || E-Mail|| [6496 views] Top|| File under:
"We think we have stepped on Saddam's tail"
Fox News. EFL




Saddam Hussein

has been in his hometown of Tikrit recently and is believed to be exerting influence within the resistance that has been killing American soldiers at a rate of nearly one every two days, a U.S. officer said Monday. "We have clear indication he has been here recently," Maj. Troy Smith, executive officer of the 1st Brigade, 4th Infantry Division, told reporters. But military officials at the Pentagon said Smith's comment should be taken with "a grain of salt." Officials told Fox News that Saddam's location remains unknown. "We think we have stepped on Saddam's tail but we just won't know for sure until we have him," one official said.
Wonder if that Fedayeen bigwig we caught last week has turned state's evidence.
Posted by: Mike || 10/13/2003 2:12:07 PM || Comments || Link || E-Mail|| [6469 views] Top|| File under:
QUIETLY, U.S. AND TURKEY COOPERATE IN IRAQ
Turkey and the United States have been quietly cooperating in Iraq. Turkish and U.S. forces have coordinated in missions in northern Iraq. Hundreds of Turkish soldiers have been integrated into a coalition force that patrols the Kurdish areas of Iraq near the Kurdish border. The joint U.S.-Turkish force is called the Joint Iraqi Security Company. Turkish special operations forces have joined the U.S. Army's 101st Airborne Division for the mission. The U.S.-Turkish company has its headquarters in Mosul in northern Iraq. U.S. officials said the Turkish and American soldiers have not encountered any serious problems.
Posted by: Murat || 10/13/2003 3:12:32 AM || Comments || Link || E-Mail|| [6478 views] Top|| File under:
Southeast Asia
JI man's death 'mere setback'
The death of escaped terrorist Fathur Rohman al-Ghozi in the southern Philippines on Sunday is more a 'tactical setback' than a crippling blow to Jemaah Islamiah (JI), analysts and security experts said.


When you add one "tactical setback" after another together, they eventually add up to a "crippling blow."

His loss is significant as he is one of the top JI operatives, but there are many just as skilled and lethal who can replace him, said Colonel Rodolfo Mendoza of the Philippine National Police.


Just off the top of your head — who?

'You can say his death, and the capture of Hambali, wounded rather than crippled JI,' he added.


Having your jaw blown off is being wounded. It's not even necessarily lethal.

Al-Ghozi's death closed an embarrassing chapter for the Philippines, criticised as the 'weakest link' in Asia's war on terror following his escape from the high-security national police headquarters three months ago.


"Weakest link" is a relative thing. Prior to the Bali bombings, Indonesia was the weakest link.

Dr Domingo Non, a professor of Muslim history at the Mindanao State University, said JI's organisational set-up makes 'any member dispensable'.


On the other hand, dispensing with some of them is more inconvenient for the group than dispensing with others...

'JI is composed of hundreds of members, many of them sleepers. The organisation continuously trains its members so it's not a problem,' he said.


Lop off the head, the body dies. Even if it's a hydra...

Professor Rizal Buendia, who has studied Muslim movements in South-east Asia, said: 'Obviously, one man's death is not enough to claim victory over JI.'


But nabbing Hambali and bumping off al-Ghozi damages it more than nabbing Mahmoud and bumping off Ahmed, both of them cannon fodder.



Posted by: Fred Pruitt || 10/13/2003 20:13 || Comments || Link || E-Mail|| [6475 views] Top|| File under:
Indonesian militant gets 20 years for Philippine embassy blast
An Indonesian court on Monday convicted an Islamic militant of bombing the Philippine envoy's house in 2000 and sentenced him to 20 years in prison.


20 years in an Indonesian prison = hard time




Abdul Jabar

was also found guilty of involvement in two church bombings on Christmas Eve 2000. Officials have blamed the attacks on the

Al-Qaeda

linked South-east Asia terror group Jemaah Islamiah (JI). State prosecutors had urged judges to sentence him to life in prison for his role in preparing the explosives for the Jakarta blast and detonating the device that killed two passers-by and seriously injured the Philippine envoy, Leonidas Caday.


Life in prison sounds like an appropriate punishment for causing two people to be forever dead. But I'm not a judge...

Wearing a white shirt and traditional Muslim cap, he smiled broadly when the verdict was announced. He then told the judge that he would appeal the verdict.


"shuddup, punk! and quit yer smiling"


The Indonesian government, seeking to show it's getting serious about cracking down on Muslim radicals, has arrested dozens of people over several bombings, including the Oct 12, 2002 twin nightclub blasts on Bali that killed 202 people. Three defendants in that attack have been sentenced to death. Jabar, 33, had admitted in court that he drove the van packed with explosives from the West Java town of Cirebon to the Philippine envoy's house in Jakarta and that he detonated the explosives using a mobile phone.


"can you hear me now?"


The Philippines had been a target of Islamic militants because of its war against separatist rebels of the Moro Islamic Liberation Front in the south of that country.


There's no link between them and Jemaah, though. Certainly not...

He also confessed to taking part in a string of church bombings in nine Indonesian cities on Christmas Eve 2000 that killed 19 people. He surrendered to police on Jan 23 on Lombok island, after being persuaded to do so by his family.
Posted by: Frank G || 10/13/2003 10:00:46 AM || Comments || Link || E-Mail|| [6470 views] Top|| File under:
Update: Philippine Troops Praised for Operation - Fathur still dead
Intrigue and corruption in the P.I.


Philippine President Gloria Macapagal Arroyo visited a morgue Monday to look at the bullet-ridden body of one of Asia's most-wanted terrorists and praised security forces for gunning him down. Indonesian-born Fathur Rohman Al-Ghozi, who was regarded as a bombmaking expert, had been convicted of explosives possession, confessed to deadly bombings in Manila and was accused of plotting terror attacks by the

al-Qaida

-linked terrorist group Jemaah Islamiyah. He escaped from Philippine police headquarters three months ago, embarrassing Arroyo and her government, who are strong supporters of the U.S.-led war on terror. The confirmation of Al-Ghozi's death gives Arroyo a badly needed victory ahead of a visit to the Philippines Saturday by close ally

President Bush

.


"I mean, we never really talked about it, but it was always there, y'know? It was so embarrassing!"

National police chief Hermogenes Ebdane said Al-Ghozi was shot to death Sunday after he and his companion opened fire on a joint police-military team that tried to stop their vehicle near Pigkawayan town. Local police, however, denied any shooting took place at the location.


Hmmmmm?




"Nope. Wudn't here. It was... ummm... someplace else. No need for any Abu Sayyaf or MILF or somebody to come around asking questions... No need for Dire Revenge™..."

National Security Adviser Roilo Golez denied speculation that Al-Ghozi had been arrested earlier and killed while in custody, possibly to prevent him from talking about his jailbreak that was reportedly arranged by corrupt officers.


OK, but find and punish those guys for incompetence if nothing else




"Reynaldo! Beat them up!"
"Hokay, boss!"

The ABS-CBN TV network broadcast pictures of Al-Ghozi's nearly naked corpse in a morgue. Arroyo flew to the southern Philippines to take a personal look at the body while wearing a surgical mask.


"Dead or Alive" works for her too


An Indonesian diplomat in the southern Philippines said he was negotiating to have the remains repatriated.


"Wait for a couple weeks of public display then you guys can have 'em"


"The death of Al-Ghozi signals that terrorism will never get far in the Philippines and that the long but clumsy arm of the law will eventually get them," Arroyo said in a statement. "This event should lift much of the anxieties of our people. I would like to commend all military and police forces involved," she said.


Attaboys all around


Financial markets reacted positively. Philippine shares closed at their highest level in 18 months. "It's a step forward in terms of getting terrorist organizations in Southeast Asia under control," Australian Foreign Minister Alexander Downer told Australian Broadcasting Corp. radio. But Downer cautioned that even with Al-Ghozi dead, "I don't ever want to say the risk is gone. The risk is there."


There's lots more like him, just waiting. The good news is that the wannabes aren't as good as the .90 calibers...

Al-Ghozi was serving a 12-year prison sentence when he slipped out of the heavily secured police intelligence building on July 14 with two suspected members of the Abu Sayyaf, another al-Qaida-linked terrorist group, setting off fears of new attacks. He was sentenced to prison after pleading guilty on a separate charge of explosives possession. Al-Ghozi, 32, led Philippine police to a ton of TNT that officials say was intended for planned attacks in Singapore on Western targets. Ebdane, the police chief, said Al-Ghozi was pronounced dead on arrival at a hospital with gunshot wounds to his chest, both arms and one side of his body.


"Which side?"
"The top side."

"It was just unfortunate that when the troops flagged down the vehicle, instead of stopping, they fired at our troops and there was a brief shootout," Ebdane said. He said Al-Ghozi fired two shots, and that police later recovered a .45-caliber pistol from him.


Unfortunate? For him, maybe, but I feel better that even corrupt P.I. army officers can't bring him back now


The other man traveling with Al-Ghozi was able to escape in the darkness and heavy rain, he said.


huh? so they half-assed even this? sounds like the killing didn't happen as they said


The identity of the body was later confirmed to be that of Al-Ghozi based on a fingerprint comparison with his police records, Ebdane said. However, the police chief of Pigkawayan town, where Ebdane said Al-Ghozi was gunned down, denied there was any gunfire in the area at the time, or that Al-Ghozi was fatally shot there. "Definitely there was no encounter. There was no exchange of fire," Suyom said by telephone.
"I know nuthing! Nuthing!" said Sgt Schultz Suyom
Suyom said he responded to a call by a man who claimed to have heard gunshots in Pigkawayan, but found nothing. He said no police or military unit had coordinated with him.


Could there be a reason for that?

Asked to explain the discrepancy, Ebdane told reporters there was "no time" to coordinate with local police. He said security forces acted on an intelligence tip that gave them the description of Al-Ghozi's vehicle.


I don't know if the Pigville cop shoppe's telling the truth or if Edbane is. The locals may not want MILF and Abu Sayyaf to come in and shoot the place up for revenge. The coppers may have captured al-Ghozi and then bumped him off so he couldn't talk. They may not have coordinated with the locals because they were afraid Barney Fife was going to suggest to his wife's cousin's brother-in-law's uncle that he tell his good friend to take another route. Or it could have happened just the way Hermogenes said. The important thing is that al-Ghozi seems to be worm food.
Posted by: Frank G || 10/13/2003 9:22:25 AM || Comments || Link || E-Mail|| [6466 views] Top|| File under:
Terror Networks
Water Wars
EFL from Tech Central

What's wrong with the following picture? As counterterrorism experts worry aloud about the risk of a USS Cole-style attack on commercial shipping, the number of violent attacks and acts of piracy on oil tankers and other commercial vessels worldwide has soared 37% over last year. Meanwhile, the U.S. Navy, tasked with protecting U.S. interests in all the world's oceans, has shrunk to its smallest size in almost 100 years.

What's wrong is that the Cole was sent into a unsafe port by the state department. Fewer ships but more capable ones.



The trend in shipping attacks is alarming. The 234 attacks between January and June 2003 were not only more numerous but also more deadly and dangerous than before, with more deaths and hostage-takings. In addition, recent months have seen heavily armed attackers target small oil tankers in the Malacca Strait, in ambushes that the International Maritime Bureau, which compiles the data, describes as "politically motivated." Among the suspects are Muslim rebels from Indonesia's breakaway region of Aceh, which has ties to international terrorism.

The dangerous reality of Southeast Asia's crowded, narrow shipping lanes squares perfectly with Chief of Naval Operations Adm. Vern Clark's picture of an environment crying out for a new kind of U.S. Navy vessel for crying out loud. You can't do that with 50,000 ton ships," Clark said, adding the Navy is in "desperate need" of a small combatant called the Littoral Combat Ship.

What a surprise - a new gadget that will solve all our worries.



Congress is not used to seeing how important it is for the service to have a small combatant that can interdict ships carrying terrorists and pirates, can go in close to shore to do "littoral penetration," and can do so more cheaply and effectively, at $400 million a shot, than old-style frigates or larger vessels.

Translation - buy us our new toy or we'll blame lots of stuff on you.



The LCS represents a strategic leap forward and a means for the Navy to perform worldwide the essential 21st century missions of littoral penetration and sea control.



This stealth ship program is not the answer to the 15 ship Al Qaida navy. Un-mothballing the PHM's, buying the PC's that were going to insert Seal teams, commissioning some more FG-7 with Helo assets, buying and forward deploying Coast Guard Cutters are all better solutions. This stealth craft is a walking boondoggle with mission-creepitis. If I were going to weave in and out of dhow sizes craft, even the patrol boats that John Kerry served on might be more useful. Maybe LCACs. I don't know but this beast ain't the answer.
Posted by: Super Hose || 10/13/2003 4:38:52 PM || Comments || Link || E-Mail|| [6497 views] Top|| File under:
Al-Qaida plans high-sea terror - International hunt continues for Osama's 15-ship 'navy'
EFL, From Joseph Farah's G2 Bulliten


While

al-Qaida

continues to hide from international authorities 15 ships it has purchased, there are growing warnings around the world the next dramatic terror attack is more likely to come at sea than in the air. Earlier this year, a chemical tanker, the Dewi Madrim, was hijacked by machinegun-bearing pirates in speedboats off the coast of Sumatra. But these weren't ordinary pirates looking for booty. These were terrorists learning how to drive a ship. They also kidnapped officers in an effort to acquire expertise on conducting a maritime attack. This attack, reports Joseph Farah's G2 Bulletin, was the equivalent of the al-Qaida hijackers who attended Florida flight schools before the Sept. 11, 2001, terrorist attacks.


The article continues. I would require registration of merchant ship captains permitted to dock in the US - fingerprints required.
Posted by: Super Hose || 10/13/2003 9:21:39 AM || Comments || Link || E-Mail|| [6470 views] Top|| File under:
Syria-Lebanon
Arab League Warning on Syria Sanctions
The Arab League warned yesterday that an eventual US decision to impose sanctions on Syria would increase tension in the region.


"We think you should just leave it as placid as it has been..."

Such a decision would make chances for peace more remote and block any serious dialogue between the United States and Syria, the Arab League said in a statement.


And they've been so productive so far!

The White House lifted its opposition to a resolution, adopted Wednesday by a US congressional committee, which calls for sanctions against Syria based on accusations it supports terrorism, making it likely to pass in the House of Representatives. The move, which comes just after the Israeli aggression against Syria raises questions about the issue of the double campaign targeting Syria, from both the United States and Israel, the statement said. The House International Relations Committee voted Wednesday in favor of diplomatic and economic sanctions.
Posted by: Fred Pruitt || 10/13/2003 19:22 || Comments || Link || E-Mail|| [6493 views] Top|| File under:
Middle East
George? Nope. Yasser? Nope. Rush? Nope............
From MEMRI:

ON SUNDAY JORDAN IMPLEMENTED A NEW LAW BANNING CITIZENS FROM NAMING THEIR BABIES AFTER 'CONTROVERSIAL CHARACTERS.' NAMES ON THIS LIST INCLUDE GOLDA MEIR, BENJAMIN NETANYAHU, AND OSAMA BIN LADEN. (ISLAM ONLINE, 10/13/03)



The number of "Michael Jackson"s is sure to plummet..... 8p
Posted by: Mercutio || 10/13/2003 5:20:31 PM || Comments || Link || E-Mail|| [6500 views] Top|| File under:
Home Front
Man faces prison term for sending $398,700 to Yemen
A Dearborn man pleaded guilty Thursday to illegally sending $398,700 to Yemen. The case was part of a government crackdown on the unlicensed flow of money to the Middle East. Under a plea agreement, David Nassar Ali, 41, will face no more than 18 months in prison for sending money abroad in 2002 on behalf of relatives and Yemeni auto workers living in Dearborn. If he helps the government in similar cases, he faces no more than six months behind bars. He will be sentenced Feb. 12 by U.S. District Judge

Denise Page Hood

. Ali, 41, part-owner of a Dearborn gas station, also agreed to forfeit $19,300 seized by the government. A Dearborn lawyer for Ali,

Morris Goodman

, said his client was cooperating. "There is no hint of terrorism here," Goodman said. "All of the money was transmitted through Bank of America, so it isn't like he was trying to hide something." Bruno Genrich, a squad supervisor with the Bureau of Immigration and Customs Enforcement in Detroit, said, "We never wanted to go after Mom and Pop sending $100 back home."


"... but almost 400 grand was a little much..."
Posted by: Fred Pruitt || 10/13/2003 16:52 || Comments || Link || E-Mail|| [6482 views] Top|| File under:
Identical soldier letters to US newspapers describe accomplishments in Iraq

WASHINGTON (AFP) - Identical letters signed by different soldiers describing their accomplishments in Iraq (news - web sites) have been appearing in newspapers across the United States.

It was unclear who wrote the letter or organized sending it, USA Today reported. The letter-writing campaign could violate military ethics if it was intended to sway public opinion.

The letter from soldiers in the Kirkuk-based Second Battalion of the 503rd Airborne Infantry Regiment said the northern city had become "our home away from home."

"The quality of life and security for the citizens has been largely restored, and we are a large part of why that happened," the letter said. "The majority of the city has welcomed our presence with open arms."

Identical letters have appeared in 11 newspapers, the daily said.

Pentagon spokesman Bryan Whitman said he was unaware of any coordinated campaign to send letters supportive of the war back to the United States.

But he told the daily he was not surprised by it since many soldiers were discouraged by negative coverage of the war at home.

President George W. Bush's administration has launched a feisty campaign to boost sagging public support for the war and to present events in Iraq in a positive light.

Six soldiers contacted by USA Today said they did not know who wrote the letter but agreed with its message. A seventh soldier said he only learned of the existence of the letter when his father congratulated him for getting "such a good letter" published in his hometown paper.

Another soldier told the daily his platoon sergeant had distributed the letter and asked soldiers who agreed with it to sign it. The platoon sergeant also asked for the names of soldiers' hometown newspapers.

"Everything it said is dead accurate," the soldier said of the letter. We've done a really good job."



Any bets on this whole story being reported in the major US media? Didn't think so. The media will probably omit the part about the soldiers saying it is dead accurate and focus exclusively on them being identical.
Posted by: CrazyFool || 10/13/2003 4:30:41 PM || Comments || Link || E-Mail|| [6490 views] Top|| File under:
Iran
Israel to attack Iran?
EFL


The Israeli government is drawing up plans to attack Iran's nuclear program, according to a report in the German magazine Der Spiegel. The report says a special purpose force of the secret service Mossad received the order two months ago to prepare appropriate plans of attack. The plan calls for the destruction of a half dozen targets by F-16 combat bombers "simultaneously as well as completely" – an action, described as delicate, but "technically possible." In 1981 Israel bombed the Osirak nuclear power station near Baghdad, smashing former Iraqi president Saddam Hussein's nuclear program. But a similar air attack against Iran would be far riskier. Its nuclear sites are dotted across vast expanses and Iran's eastern border is 800 miles from Israeli air bases, making bombing sorties vulnerable.

The plans of the Israeli secret service Mossad for the destruction of Iranian atomic plants produced an indignant echo in Teheran. The country will resist with all power a preventive strike of Israel. Teheran reacted to a Der Spiegel report, according to which the government of

Ariel Sharon

had instructed the Mossad two months ago ago to prepare plans for the destruction of the Iranian atomic plants. Iranian government spokesman Abdullah Ramezanzadeh said in Teheran: "we are accustomed this stupid rhetoric of Israel and consider it not even necessary to answer, but nevertheless Israel knows that it should not engage in mischief with us." Iran is ready to resist such attacks against it with all its power.
Posted by: Yosemite Sam || 10/13/2003 3:39:23 PM || Comments || Link || E-Mail|| [6470 views] Top|| File under:
Jordan Times - Khatami's silence signals official anger over prize win
EFL


Iran's allegedly reformist President Mohammad Khatami had by Sunday yet to react to the Nobel Peace Prize win of human rights lawyer Shirin Ebadi, with his silence seen as a reflection of deep anger among his hardline superiors and his own decreasing influence.


Hardline superiors - I thought he was the head of state.


While Khatami's embattled government has congratulated Ebadi for her win — albeit after some initial confusion on how to digest the news — they have shown extreme caution in their references to a figure loathed by many powerful conservatives.


And a last minute phonecall to verify that she slammed American in her acceptance speech - turned out to be a prerequisite for the award.


In the past, it would have been hard to see Khatami not speak on such a prestigious prize win for an Iranian Muslim woman, who like him is a moderate espousing values such as human rights and dialogue.


Wasn't there a Iranian/Canadian photographer with simular views?


Ebadi has even stated that she was part of the wave of support behind Khatami that saw him win a landslide in 1997. But increasingly, Khatami appears to be torn between his deep ties to Iran's complex power structure, and the frustration of many of his supporters who see him as failing to deliver his promise of "Islamic democracy."


Let's see which country gets there first.


His is a delicate path under the eye of conservatives — who wield more power than the president and his supporters in parliament through their control of the judiciary, legislative oversight bodies and security forces. That much has been illustrated by his delayed responses or prolonged silence on other key questions in recent months, such as anti-regime protests, widespread arrests of dissidents, students or journalists and an International Atomic Energy Agency (IAEA) ultimatum over Iran's suspect nuclear programme. The mandate of the reformist-controlled Majlis runs out early next year, and parliamentary elections are scheduled for February 20, 2004. Even the president, whose second and final term in office ends in 2005, has admitted that the run-up to the vote is "very sensitive historical juncture." Many analysts, however, have already written the president off.


Na na na na, na na na na .... heeeey... good bye.
Posted by: Super Hose || 10/13/2003 1:05:13 PM || Comments || Link || E-Mail|| [6469 views] Top|| File under:
Middle East
Israeli Ministers steer clear of new 'Geneva' deal
JPost Reg req'd - this "deal" is a suicide pact


Not a single minister in Prime Minister

Ariel Sharon's

cabinet is expected to support the Geneva Initiative hammered out over the weekend by a team of Israeli leftists and Palestinians in Amman. Former Justice Minister Yossi Beilin, who initiated the plan, had expressed hope of attracting support from Shinui and Likud MKs. The two sides in Amman agreed to bring the deal to their governments for approval. But Shinui leader Yosef (Tommy) Lapid released a statement criticizing the initiative and National Infrastructure Minister Yosef Partitzky, who considers himself the most dovish minister, said he also opposes the plan. "Every effort must be made to encourage dialogue with the Palestinians but this must be done by the elected government and not a gathering of failed politicians like Beilin, [Amram] Mitzna, and [Avraham] Burg," Lapid said. "The Geneva Initiative entails far-reaching concessions that should not even be made at the end of negotiations and certainly not at the beginning. The Palestinians accepted the 'road map,' making many more concessions, and there is no reason for Israel to give them up. In the end, [the initiative] is an irresponsible move, even from the point of view of those who seek peace." The farthest Left Shinui MKs, Ilan Lebovich and Eti Livni, were involved in earlier stages of planning the Geneva Initiative, but have not seen the final result and have not yet decided whether to back it.

Note: The deal would give the Paleos control over the Temple Mount with International oversight, while the Paleos would renounce the "right of return" — which they never have, and never will. The country's borders would return to'67, yadda yadda... The deal is even too much for Shimon Peres to sign on — should tell you something. IMHO, you can't "deal" with those who lie, cheat, and break every treaty or agreement they've ever signed.
Posted by: Frank G || 10/13/2003 12:49:16 PM || Comments || Link || E-Mail|| [6490 views] Top|| File under:
Iran
Exile Opposition: Iran Hiding Another Nuke Site
An Iranian opposition group that has provided accurate information about undeclared nuclear facilities in Iran in the past said on Monday that Tehran has been hiding another nuclear facility from U.N. inspectors. "We have information about another secret nuclear facility in Iran," an official from the National Council of Resistance of Iran (NCRI), an exiled opposition group, told Reuters. The official gave no details about the site, but said the NCRI would provide full details on Tuesday.


"The Israelis already have the coordinates"


In an emailed statement, the NCRI also said it would provide information on Iran's use of foreign technology in its atomic program, as well as details about the Kalaye Electric Co., where U.N. inspectors found traces of weapons-grade uranium. The U.N. International Atomic Energy Agency (IAEA) declined to comment on the NCRI allegation, though it said it would closely study any information the exiles released about Iran's nuclear plans.


"study for several months with back and forth with the Mullahs, allowing enough time for them to evacuate and clean up the facility... we wouldn't want to actually find anything"


"We have no official comment on this report, although we analyze all sources of information very carefully," IAEA spokesman Mark Gwozdecky said.


"We're evaluating how to deny and debunk this troubling information."


In August 2002, the NCRI broke the news of two undeclared nuclear sites in Iran — a massive uranium-enrichment complex at Natanz and a heavy-water production facility at

Arak

. Tehran later declared these facilities to the IAEA, which has placed surveillance cameras at Natanz to ensure that no undeclared nuclear activities take place there. In addition to the uranium found at Kalaye, the IAEA found traces of weapons-grade enriched uranium at Natanz, fueling fears that Iran has been secretly purifying uranium for use in an atomic bomb. Tehran denies it secretly enriched uranium and blamed the traces on contaminated machinery purchased abroad in the 1980s.
"yeah, that's the ticket"
The NCRI is a coalition of exiled opposition groups and sees itself as a potential replacement for Islamic rule in Iran. But the State Department lists the NCRI and its armed wing, the People's Mujahideen, as a terrorist organization.


bet they do...


In August, the U.S. government shut down the NCRI's Washington offices after determining it was not distinct from the Mujahideen which was backed by former Iraqi President

Saddam Hussein

. Last month the governing board of the IAEA gave Iran until October 31 to prove it is not diverting nuclear resources to a secret weapons program, as the United States alleges, or face sanctions by the U.N. Security Council. IAEA chief Mohamed ElBaradei has been invited to Tehran on Thursday, though an agency spokeswoman said he had not decided yet whether he would accept.
Posted by: Frank G || 10/13/2003 12:35:31 PM || Comments || Link || E-Mail|| [6474 views] Top|| File under:
Middle East
Jordanian troops kill two men attempting to infiltrate into Israel
Jordan said Monday that its army killed two armed men and wounded two others as they attempted to infiltrate into Israel at dawn. "The border army patrols spotted the four at dawn as they attempted to infiltrate into Israel," said Information Minister Nabil Sharif.


Good job!


The four men fired at the Jordanian troops in the northern Jordan Valley. Troops returned fire, killing two of the men and injuring the others, said Sharif. Sharif added security forces searched the area and discovered machine guns and ammunition. The Jordanian army has opened an investigation into the incident, Sharif said.


Any word on which Paleo snuffy group they were from? I'd guess Hamas - from the camps in Jordan
Posted by: Frank G || 10/13/2003 12:17:28 PM || Comments || Link || E-Mail|| [6468 views] Top|| File under:
Iran
Sub claim `impossible' - Could the LA Times be wrong
Israeli and foreign defence experts yesterday dismissed a report that Israel had modified submarine-based missiles to carry nuclear warheads, saying such an alteration was technically impossible. The Los Angeles Times reported yesterday that Israel had altered some of its nuclear warheads to fit U.S.-made Harpoon cruise missiles and upgraded the missiles so they could hit targets on land and at sea. Former Israeli deputy defence minister Efraim Sneh called the assertion "simply impossible."


Did Gray Davis leak the information to the LA Times?

"Anyone with even the slightest understanding of missiles knows that the Harpoon can never be used to carry nuclear warheads," he told Army Radio. Ted Hooton, editor of

Jane's Naval Weapon Systems

in London, agreed with the assessment, saying problems with payload weight would put the Harpoon out of balance, limiting its range and accuracy. "It seems to me that a nuclear weapon, which is extremely dense, would make the Harpoon nose heavy and significantly reduce its range — in any event well below the (150 kilometres) it is designed for," Hooton said.

Like a nuclear weapon, the LA Times is extremely dense. I'm sure that the Israelis would love to conduct a sub launched missle attack against the Iranian nuclear facility. In order to accomplish this attack with a harpoon, you would have to bring the sub into dry dock, mount it on a trailer and then drive the trailer to within about 100 NM of the target.

I went to Expedia and tried to plan a route through Iran for the submarine on the flatbed, but I decided to scrap the idea. Mapquest doesn't have information about bridge clearance. The height of the periscope was the kicker that caused me to scrap the whole plan.

Harpoons are designed for striking ships. Programming them to accept GPS coordinates is an add-on, but a nice one that allows for an F-15 or F-16 strike that has simular results to a Tomahawk strike.

The range and price of the Tomahawk make it the weapon of choice for sub-launched attacks by British or US forces. The weight and length of the Tomahawk may not be suitable for the Dolphin class subs that Isreal has. It would also be unusual for a diesel boat to be deployed that far out of home port. They are normally used for coastal defense.
Posted by: Super Hose || 10/13/2003 12:02:39 PM || Comments || Link || E-Mail|| [6473 views] Top|| File under:
Middle East
IDF withdraws from Rafah; UN, Paleos bitch
U.N. officials said Israel's three-day military operation in a Gaza Strip refugee camp left 1,240 Palestinians homeless, the largest demolition of houses in a Gaza raid in three years of fighting.


Boo Frigging Hoo


Israeli troops withdrew from the Rafah refugee camp on the Gaza-Egypt border Sunday, after a three-day operation the military said was aimed at finding and destroying weapons smuggling tunnels. Three tunnels were shut down. The raid, the biggest in Gaza in six months, was accompanied by heavy fighting between soldiers and Palestinian gunmen. Eight Palestinians, including two human shields children, were killed, and dozens were wounded. The U.N. Relief and Works Agency, which keeps the Paleos in welfare camps cares for refugees, initially said that about 1,500 Palestinians were left homeless in the raid, the largest-scale demolition of houses in a single operation in Gaza in the past three years of fighting. After further checks, the agency revised the number to 1,240.


then to 30 then to 3


"We have had very, very very very very significant damage to the refugee camp," Peter Hansen, the commissioner general of UNRWA, said after inspecting the damage Sunday. "Many houses, maybe as many as 120, have been completely demolished."


maybe as many? how about as little as 3 or 5? kinda loose with numbers Peter


Another 70 houses were damaged, said Saed Zoarub, the mayor of the town of Rafah next to the camp. The area targeted was the camp's Yabena neighborhood, next to the Gaza-Egypt border. Several of the houses were blown up, while the remainder were razed by army bulldozers. It was the largest-scale demolition in a single raid since the outbreak of Israeli-Palestinian fighting three years ago. Rafah has been repeatedly targeted by Israeli troops.


because? how about because it is a source of illegal weapons, drugs, prostitution, and killers?


In all, nearly 3,500 houses have been demolished in the Gaza Strip in the past three years, including about 1,200 in Rafah, municipal officials said. The Israeli military said it did not know how many houses were demolished in the latest Rafah raid, but that about 30 of the structures were uninhabited and used as cover by gunmen.


sounds good to me - knock it down with them in it


The military said that other houses were razed because they were sitting atop or near tunnels. Also, some structures were damaged in the fighting, the army said, noting that Palestinians fired grenades and anti-tank missiles and that soldiers returned fire. Palestinians charged that Israel was trying to bury peace efforts with the Rafah raid. "This is a classic war against the Palestinian killer snuffys people," Palestinian Foreign Minister Nabil Shaath said Sunday.


The could have just written that sentence to read "The usual suspects said the usual things."

The raid was part of stepped-up military activity following an Oct. 3 suicide bombing that killed 20 Israelis in a restaurant in the port city of Haifa. Military officials said Palestinians planned to use the tunnels to bring in more advanced weapons, like anti-aircraft missiles, that could have a strategic impact on the conflict.


Fred called that one
Posted by: Frank G || 10/13/2003 11:10 || Comments || Link || E-Mail|| [6492 views] Top|| File under:
Arabs: U.S. recommends removing Arafat for "health reasons"
From the Saudi Al Watan - salt licks available - interesting for their take on the Fish's situation
U.S. officials are interested in the quick "disappearance" of Palestinian leader

Yasser Arafat

, preferably by natural means, according to a report in the Saudi Al Watan daily.


or unnatural...but violent death at someone else's hands should be considered natural for Yasshole


In the framework of plans for the "day after" Arafat's rule, American officials are crystallizing a joint Palestinian leadership, which would rule until elections are held in the Palestinian Authority, the Saudi paper reported Monday. Moreover, the daily said that Arafat's deteriorating health has accelerated the discussion on the so-called "alternative leadership" plan. According to the report, Washington seeks the removal of Arafat in a non-violent coup — similar to the one which ousted former Tunisian President El Habib Bourgiba by current President Zein El Abadin Bin Ali. In addition, the U.S. officials suggest that Arab doctors create a report which would state that Arafat is currently incapable and unwilling of carrying out his duties. Such a move, according to the officials, would bring about the non-violent removal of the Palestinian leader, replacing it with an alternative leadership — such as the Tunisian precedent.
Not gonna happen - his Force 17 from Navaronne would battle it out...this is sheer speculation
Furthermore, the Americans suggest a scheme, in which Arab leaders and European officials would begin persuading Arafat to resign — and maybe even move to another Arab or European country.


Elba?




Worked with Sammy, didn't it?... Oh.

The paper, citing U.S, Palestinian and European diplomatic sources, details a list of potential candidates for the alternative future joint leadership in the Post-Arafat period, which would consist of: Former Prime Minister Abu Mazen, current PM Abu Ala, Former Security Minister Mohammed Dahlan, National Security Advisor Gibril Rajoub and General Intelligence Chief Amin Al Hindi.


The Usual Suspects©




Yasser's humiliated Abu Mazen and Abu Alaa as prime ministers. He tried to keep Dahlan out of Abu Mazen's cabinet and rendered him ineffective when Abu Mazen kept him. He pulled a gun on Jibril... I forget how he mistreated al-Hindi.

These officials are due to comprise the future security-political leadership, which is to lead the PA till elections are held.


Meanwhile, Hamas and IJ cannon fodder will be exploding all over the place. It'll look like a Roadrunner cartoon, only with real innocent bystanders...

This joint leadership is needed, according to the Americans and Europeans, because they believe there is no other figure now in the Palestinian Authority that can replace Arafat alone. Meanwhile, a top Palestinian source told Al Watan that the current reports on the deteriorating health of Arafat are not merely "Israeli rumors".
"Despite the fact that there is no real threat on his life, Egyptian and Jordanian doctors who lately examined Arafat, expressed concern regarding his condition", the source said.


he smells terrible...need to keep him on ice, because he's decomposing dramatically


The official assessed that "if Arafat were to die a natural death — a civil war in the PA is not expected to break out," however added that "anarchy and confusion for a period of time are likely, until the new Palestinian leadership would be able to base its rule".


"Anarchy and confusion" among the Paleos would be civil war anywhere else...

The paper added that in the PA and Fatah leaderships, an undeclared understanding exists between several Palestinian leaders on the distribution of power and positions currently held by Arafat, in case he were to retire or "disappear". In such a case, according to Palestinian law, the Chief of the Legislative Council temporarily replaces Arafat till elections are held.


That's Ahmed Qurei (Abu Alaa). That makes him a valuable commodity for one faction or the other, a preferred target for others.
Posted by: Frank G || 10/13/2003 10:14:55 AM || Comments || Link || E-Mail|| [6477 views] Top|| File under:
Syria-Lebanon
Ein-El-Hellhole Blast
An explosion shook the largest Palestinian refugee camp of Ein el-Hilweh in southern Lebanon at dawn Sunday, causing no casualties, according to Palestinian sources.


"Can't they at least let us sleep in? It's Sunday Fergawdssake!"


The blast, which caused minor damage, was set off near the home of a leading member of Palestinian President

Yasser Arafat's

Fatah movement, according to sources.


Expect Dire Revenge™ - coming soon to the Hellhole nearest you!
Posted by: Frank G || 10/13/2003 10:06:35 AM || Comments || Link || E-Mail|| [6470 views] Top|| File under:
Middle East
Arafat names new puppet security chief
The Never-Ending Story continues...




Yasser Arafat

appointed a senior official from the ruling Fatah party as acting security chief, an official said Monday, a new slap in the face blow to Palestinian Prime minister Ahmed Qurei.


hardly unforseen, another PM says buh-bye


Arafat appointed some guy off the street his wife's former lover Hakam Balawi to the security post. Qurei, who had supported another candidate, has told Fatah he wants to quit once the term of his temporary government expires in about three weeks because of sharp disagreements with Arafat.


"I don't have to put up with this abuse! I got a wife!"

However, with the deadline three weeks off, there is still for Yasser to die time to settle the differences, Palestinian officials said.


Settle differences? Kinda hard to do that with Balawi in place


Qurei, meanwhile, said after days of bitter quarreling with Arafat that he would not continue in office after his Cabinet's term expires in three weeks. Part of the argument was over who would serve as interior minister and de facto security chief. Qurei had supported Nasser Yousef for the job, but Arafat blocked the appointment because he felt Yousef defied him by refusing to be sworn in as part of the emergency Cabinet last week because Yasser spit on him. The tension between Arafat and Qurei reflects disagreement over the amount of control Arafat would retain over Palestinian armed forces, as well as procedural and personal issues. Israel and the United States insist that Arafat hand over authority, charging that he is tainted by terrorism. Palestinians deny that and note that Arafat is their elected president — although the term he won in a 1926 1996 vote has formally expired. Speaking after a meeting of Fatah leaders, Qurei would say only that a new government would be formed in about three weeks "with a new prime minister, too."


Abu...uh...somebody


If Qurei follows through with his threat to quit, he would be the second prime minister to give up the job amid disputes with Arafat in two months, casting doubt on whether Arafat is willing to give up enough power to allow any premier to succeed.


I don't have any doubts left to cast...

The office of prime minister was created earlier this year under pressure from the United States and Israel — who sought to marginalize Arafat and create a more acceptable negotiating partner for Israel. The United States had hoped the prime minister would implement the "road map" peace plan, which envisions the creation of a Palestinian state by 2005.


But Hamas and IJ used that for toilet paper...

But the first man Arafat appointed premier, Mahmoud Abbas, lasted only four months, resigning Sept. 6 after being caught between Israeli demands for a crackdown on militants and Arafat's refusal to give up power over security forces.


Die Fish Die!
Posted by: Frank G || 10/13/2003 9:39:36 AM || Comments || Link || E-Mail|| [6464 views] Top|| File under:
Home Front
The Chickenhawk Arguments...
This is a full entry from worthless 'Libertarian' Radley Balko's weblog.
Draft Ben Shapiro!

I'll add my torch to this fire.

Joanne points to LewRockwell.com, where they're urging bloodthirsty 19 year-old neocon and (mis)syndicated columnist

Ben Shapiro

to join the military. If you're going to agitate for policies that send your generational brethren off to conquer Muslimdom, why not have the courage to spill a little blood yourself, Ben?

Ah, but see the Lew Rockwell crowd misjudges the precocious virtuouso violinist and UCLA senior's motives. He doesn't aspire to actually be a soldier, mind you. He merely wants to be the guy — like William Kristol — who gets to send them off to battle. And who asks for a check from you and I to buy the bullets.

So c'mon, Ben. Put up or shut up. Put down your pen. Pick up a gun. If the policies you advocate are worth the lives of your fellow millenials, surely they're worth your dying for, too. Aren't they?}
Dear Radley Balko:

You are a worthless, despicable, smelly piece of worm-infested manure. You very well know the 'Chicken-Hawk' argument is a fallacy. In your weblog you show a moderate command of logic, enough to see that arguing 'anybody not willing to serve in the Military, should not advocate War' is nothing more than cheap intimidation. Not that you are alone in this of course, you are backed by the aptly misnamed Cato Institute, which pretends to work for 'Individual Liberty, Limited Government, Free Markets, and Peace' while in fact working for the Peace of the Catacombs. I could ask you, following Patrick Henry: Is life so dear, or peace so sweet, as to be purchased at the price of chains and slavery? I could ask you, but it would do you no good, since you are a worthless, despicable, smelly piece of worm-infested manure.

Sincerely;

Sorge L. Diaz

P.S. Remember to walk carefully, you might drown in a pool of your own crapulence.
Normally, I dump opinion pieces, of which this is one, and I dump ad hominem attacks, of which this is also one. I'll leave it as an artifact of the now mercifully receding "Chickenhawk" argument. I've never read Radley Balko's blog. (Please remember to include links when referencing other people's blogs, by the way. It's good manners.) The meat of the thing is
Joanne points to LewRockwell.com, where they're urging bloodthirsty 19 year-old neocon and (mis)syndicated columnist

Ben Shapiro

to join the military. If you're going to agitate for policies that send your generational brethren off to conquer Muslimdom, why not have the courage to spill a little blood yourself, Ben?
lewrockwell.com advertises itself as an "anti-state, anti-war, pro-market" news site. I know Jonah Goldberg's had a few arguments with them, but I've never read them much. Too doctrinaire for me — a state's necessary, otherwise we can go back to hunting and gathering; war's often necessary, otherwise we'd be speaking Russian, or German, or French, or Spanish, or Arabic, and we'd be Muslims or Arian Catholics, or Aryan super-doopermen or communists; and markets are necessary but us (Teddy) Roosevelt Republicans worry about Malefactors of Great Wealth. Nor do I know who Ben Shapiro is, though Google tells me he's got a Townhall.com column. Shapiro is 19 years old and in his senior year at UCLA. The Joanne referenced refers to him as "19 year old (and extremely-closeted homosexual) neocon" — which sounds libelous to me, unless she's got a few affidavits from his gentleman lovers. Just more of the ad hominem stuff. And the Lew Rockwell people are daring him to enlist.

Okay. Enlist. Or don't enlist. It's a volunteer Army (and Navy and Air Force, and Marines, and Coast Guard.) Not enlisting doesn't mean you can't have an opinion, just as not having a minimal set of manners doesn't mean you can't engage in policy argument. No doubt Radley and Joanne and Lew Rockwell are very happy to see the large number of vets who post and comment here in favor of our efforts to "conquer Muslimdom." No doubt they stop by here often and consider our opinions because they're informed, because we've been there, done that, and know what the troops are going through and what they're capable of.

Yep. No doubt about it.

The other reason I'm sure they stop by regularly is because Rantburg carries hard news, with the opinion added as commentary, what Mark Byron calls our "yellow journalism." There's two years of news excerpts here, concerned with the War on Terror, interspersed here and there admittedly with some politix and some general foolishness for comic relief. It's hard to start reading the entries from September 11th, 2001 forward, day after day, day in and day out, covering bombings, killings, maimings, perfidy, lies, grandiosity and xenophobia, without coming to the conclusion that "conquering Muslimdom" is a good thing — the only means I can see of keeping our children from wearing turbans or being dhimmis.

It seems to me that you don't have to be a veteran to understand those nuggets of fact (not opinion, mind you) that are strung out in a two-year long string. Ideologues can read Lew Rockwell and The Nation and any number of other opinion sources, but those of us who prefer facts find it hard to remain ideologues. There's no need to call those who do "worthless, despicable, smelly piece of worm-infested manure." Someday, probably after I'm dead, this will be over. Either the last mullah will have been hung with his own turban or our children and grandchildren will be memorizing the Koran. If it's the former, the ideologues who were against war and government (as in organized action) are going to look pretty stupid. If it's the latter, they're still going to look pretty stupid — and evil either way.
Posted by: Sorge || 10/13/2003 6:42:01 AM || Comments || Link || E-Mail|| [6489 views] Top|| File under:
Korea
Roh, Roh, Roh, the Mega-appeaser has to go!
President Roh Moo-hyun on Monday proposed holding a national referendum in December to determine whether he has the public's trust, and said he would step down if he fares poorly.


Roh is ahead of the times, he's a politician campaigning for his own recall.


The president acknowledged that such a process would generate political "chaos" at a time when his government is trying to revive the economy, and resolve a standoff over North Korea's development of nuclear weapons.


North Korea's develpment of nuclear weapons can easily be resolved with our already-developed nuclear weapons.


"I believe that time has come to put myself forward," Roh said in a speech to the National Assembly. "If there is a doubt, I believe that I must put myself forward and undergo the people's judgment."


'The people's judgement' sounds like the title for a bad Communist propaganda film. (Not that there are good Commie propaganda films.)




Oh, sure there were. Chapaev was a great film. So was Battleship Potemkin...

Roh's perceived inconsistency on major policy issues has alienated many South Koreans, and corruption scandals involving presidential aides have also hurt his approval ratings. The economy is another worry, as foreign investment declines and domestic demand remains weak.


A leftist takes power, the economy suffers. Boy, that NEVER happens.





Roh Moo-hyun became president on a platform of entitlement and extra-strenght appeasement of Kim Jong (mentally) Ill. His ouster would be welcomed.
Posted by: Sorge || 10/13/2003 5:38:46 AM || Comments || Link || E-Mail|| [6487 views] Top|| File under:
Africa: North
Hassan Hattab deposed?
An armed group in Algeria with links to the al-Qaeda network has replaced its founding leader Hassan Hattab, accused of being weak, press reports said on Sunday.


Among Algerian Islamists that probably means that he kills the women and children with guns rather than hacking them up.


Hattab has been replaced by Nabil Sahraoui, alias Abou Ibrahim Mustapha, also a founding member of the Salafist Group for Preaching and Combat (GSPC), the Arabic-language El Khabar daily reported. Algerian newspapers in recent days have alluded to the leadership struggle, with El Khabar, citing knowledgeable sources, saying Hattab was sidelined because of a decrease in "terrorist actions" by the group, one of two still active in the north African country's civil war.


Any possible connection to the seige on their HQ that was reported last week?




Is being "sidelined" painful but not fatal?

Hattab's successor Sahraoui "has the distinction of having been the first Algerian terrorist to have recruited within his wing 15 Libyan and Tunisian people who were returning (to north Africa) from

al-Qaeda

training camps in Kandahar (Afghanistan)," another daily, Le Quotidien d'Oran, had reported Thursday.
Posted by: Dan Darling || 10/13/2003 1:52:09 AM || Comments || Link || E-Mail|| [6514 views] Top|| File under:
Who's in the News
39
[untagged]
Bookmark
E-Mail Me
The Classics
The O Club
Rantburg Store
The Bloids
The Never-ending Story
Thugburg
Gulf War I
The Way We Were
Bio
Merry-Go-Blog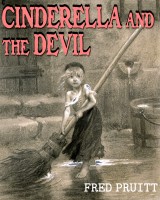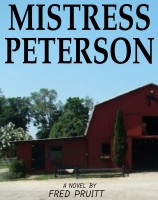 On Sale now!


A multi-volume chronology and reference guide set detailing three years of the Mexican Drug War between 2010 and 2012.

Rantburg.com and borderlandbeat.com correspondent and author Chris Covert presents his first non-fiction work detailing the drug and gang related violence in Mexico.

Chris gives us Mexican press dispatches of drug and gang war violence over three years, presented in a multi volume set intended to chronicle the death, violence and mayhem which has dominated Mexico for six years.
Click here for more information


Meet the Mods
In no particular order...


Steve White
Seafarious
Pappy
lotp
Scooter McGruder
john frum
tu3031
badanov
sherry
ryuge
GolfBravoUSMC
Bright Pebbles
trailing wife
Gloria
Fred
Besoeker
Glenmore
Frank G
3dc
Skidmark
Alaska Paul



Better than the average link...



Rantburg was assembled from recycled algorithms in the United States of America. No trees were destroyed in the production of this weblog. We did hurt some, though. Sorry.
44.201.96.43

Help keep the Burg running! Paypal: