-Short Attention Span Theater-
Trouser Snake Smuggler
An alleged wildlife smuggler tried to enter Australia with eight snakes, including four highly venomous king cobras, strapped to his legs. The man was stopped by customs officials at Sydney Airport after arriving from Thailand.


"Is that a snake in your pants, or are you just happy to be in Sydney?"


The cobras are believed to have died during the nine-hour flight but four non-venomous emerald tree boas survived.


Dammit, missed a Darwin Award by that much.


Swedish national Per Johann Adolfsson, 28, was arrested on Monday night and was refused bail in Sydney's Central Local Court yesterday after being charged under the Environmental Protection and Biodiversity Act. Customs officials said the snakes had been stuffed into socks, then put into stocking-style bags, which were then strapped to the man's calves.


"Is that a snake in your sock.........Oh, never mind
Posted by: Steve || 09/24/2003 12:58:36 PM || Comments || Link || E-Mail|| [6460 views] Top|| File under:
Afghanistan
Taliban Vow Attacks After Mullah Omar Meeting
Taliban

commanders secretly met elusive leader Mullah Mohammad Omar last week and vowed to step up attacks on Afghan government and U.S.-led allied troops. Taliban guerrilla commander Mullah Sabir, alias Mullah Momin, told Reuters by telephone from an undisclosed location that Omar appeared "delighted" by a recent spate of Taliban attacks. At the meeting on September 17, held somewhere in Pakistan southern Afghanistan, Omar urged around 50 top military commanders and former governors not to slow their activities, Mullah Momin said. "I salute my Taliban mujahideen (holy warrior) brothers and the Afghan people. They have courageously carried out their jihadi (holy war) responsibilities for the last two years to defend Islam," Omar was quoted as saying. "All the Taliban commanders should carry out the duties entrusted to them as a personal responsibility," he added.


"Yar, we be jihadis!"


Mullah Momin said he had started spreading Omar's message to other Taliban commanders who were not present at the meeting, adding that the leaders had agreed to "accelerate" attacks.


"We'll get right on it, as soon as I stop bleeding."


On Wednesday, the U.S.-led military force in Afghanistan said 10 rockets had landed near two of its bases in the southeast of the country the previous night, but caused no casualties. Two of the rockets landed near a base at Asadabad and eight others near a base at Shkin, military spokesman Major Richard Sater told a news briefing. He said U.S.-led forces fired mortars at the suspected launch site in Asadabad last night, but gave no other details.


"I can say no more!"


Such attacks, which have been an almost daily occurrence in Afghanistan in the past year but generally ineffective, have been blamed in past on Taliban guerrillas.


Or guys they paid to do it for them.


In another incident on Tuesday, Afghan forces captured four Taliban guerrillas in the Suri area of Zabul province, Commander Haji Mohammad told Reuters, adding that a cache of arms had been found during the raid.



I guess Mullah Rahim's still dead, since he couldn't make the meeting...
Posted by: Steve || 09/24/2003 9:13:57 AM || Comments || Link || E-Mail|| [6471 views] Top|| File under:
Bush Picks Ambassador to Afghanistan
President Bush

has decided to name his special envoy to Afghanistan, Zalmay Khalilzad, as ambassador. If approved by the Senate, Khalilzad would succeed Ambassador Robert Finn, who was the first ambassador to Afghanistan in more than two decades. Adolph Dubs was killed in 1979 in a shootout in Kabul after he was kidnapped by Afghan Muslim extremists while being driven to the U.S. Embassy.


I hope that somewhere on the road to Kabul our SF guys dealt with those extremists.


Khalilzad would continue to serve as special envoy, said White House spokesman Scott McClellan. Bush met with Khalilzad Monday morning and formally nominated him later in the day. "Zal has done a great job as special envoy and the president appreciates Zal taking on this new role at such an important time as we continue to build upon the progress we are making in Afghanistan," McClellan said. Khalilzad, an ethnic Pashtun, was born in Mazar-e-Sharif the son of a government worker who moved the family to Kabul. From an upper-class family, he studied at American University in Beirut and earned a doctorate in 1979 at the University of Chicago. Between 1985 and 1989, Khalilzad worked at the State Department, advising on the Iran-Iraq war and the Soviet invasion of Afghanistan. In 1991 and 1992, he was assistant deputy undersecretary of defense for policy planning, working under Paul Wolfowitz, now in the No. 2 seat at the Pentagon. During the Clinton years, Khalilzad worked on defense and political issues at the Washington office of Rand, a policy think tank. After Bush was elected, Vice President Dick Cheney named him to head Bush's transition team for defense. In May 2001, Khalilzad was named special assistant to the president and senior director at the National Security Council for the Persian Gulf, southwest Asia and other issues in the region. In the winter of 2000, before he was appointed to the NSC, he outlined his recommendations for U.S. policy goals in Afghanistan in an article published by The Washington Quarterly. Many of his ideas later materialized as policy as Bush began the war on terrorism.


Impressive guy. And an alum to boot!
Posted by: Steve White || 09/24/2003 12:58:03 AM || Comments || Link || E-Mail|| [6460 views] Top|| File under:
Arabia
Saudi hands over tanker attack suspects to Yemen
Saudi Arabia on Wednesday handed over nine Yemeni detainees, some of them wanted for the bombing of a French supertanker last year, a Yemeni official said. "The nine suspects held by Saudi Arabia, including some wanted for the Limburg attack, were extradited to Yemen in the framework of our security cooperation," the security official told Reuters.


No names were reported.


The two Arab neighbours have handed over a number of suspected militants in recent months. The attack on the French supertanker killed one crew member. Saudi Arabia, birthplace of al Qaeda leader Osama bin Laden, and Yemen, his ancestral home, have been the scene of frequent attacks by Islamic militants and clashes with security forces.


They deserve each other.
Posted by: Steve || 09/24/2003 2:36:23 PM || Comments || Link || E-Mail|| [6464 views] Top|| File under:
Zubayr al-Rimi Dies in Saudi Shootout
EFL/FU:


Blood and bullets littered the halls Wednesday of a Saudi apartment building where a shootout with security forces left three suspected militants dead, including an

al-Qaida

suspect wanted by the United States. The hours-long gunfight with suspects armed with automatic rifles and hand grenades ended Tuesday afternoon after Saudi security forces stormed the three-story housing complex for hospital employees in Jizan, 600 miles south of the capital, Riyadh. At least one security officer also died and two suspected militants were arrested, the Interior Ministry said in a statement carried by the official Saudi Press Agency. One of the Saudi men killed was Sultan Jubran Sultan al-Qahtani, also known as Zubayr al-Rimi. The FBI issued a bulletin Sept. 5 saying it was searching worldwide for al-Rimi, another Saudi, a Moroccan and a Tunisian in connection with possible terrorist threats against the United States. A U.S. official, speaking on condition of anonymity, described al-Rimi as the chief deputy of Abu Bakr al-Azdi, the former top al-Qaida man in Saudi Arabia who surrendered to Saudi authorities on June 26.


So he returned home to die, that's nice of him.


Al-Rimi's name appears on a Saudi list of militants connected to May 12 suicide bombings in Riyadh that killed 35 people, including the nine attackers, according to a Saudi Interior Ministry official. Saudi officials have said the 19 were in contact with al-Qaida. At least 11 of the 19 have been killed or arrested. Tuesday's police raid was intended to capture militants planning a terror attack, according to an official statement on Saudi state television.


Which you can believe or not.


Security officials initially said the gunmen had taken several foreign hostages at King Fahd Hospital. The Interior Ministry statement and later television reports did not mention hostages, but Al-Jazeera television's Web site said all hostages were released. The building in which the shootout occurred was part of a complex housing about 3,000 foreigners - mostly from the Indian subcontinent, the Philippines and the Far East - as well as Saudis. "We have a big terrorism problem in our country and I don't know how we're going to solve it,"

Hussein Ahmed

, a 24-year-old taxi driver in Jizan, said. "All we hear about is people dying. We don't feel safe in our own homeland."


Good, now do something about it.


Jizan had been a site of earlier sweeps in the anti-terror crackdown. Saudi officials said in May they had confiscated weapons here. Jizan is near Saudi Arabia's porous, 1,116-mile border with Yemen, a tribal country where illegal arms trading is rampant. Since May 12, Yemen and Saudi Arabia have set up joint border patrols and exchanged intelligence and suspects in a unified anti-terror campaign.



Zubayr's the guy who was issuing the communiques around the time of the Riyadh attacks. Before he became a corpse, he said:
"We have prepared ourselves to break your backs, and pull your nails, and your teeth, so that after kicking you (the Americans and the Saudi Dynasty) from the Arabian Peninsula wretchedly, we would lead a prosperous life in our motherland, according to the rules of Islam."
Worked well, didn't it?
Posted by: Steve || 09/24/2003 9:04:38 AM || Comments || Link || E-Mail|| [6489 views] Top|| File under:
Down Under
France 'utterly opportunistic' on Iraq, says Howard
PRIME Minister John Howard today lashed out at France following French President Jacques Chirac's stinging criticism of the United States over the war against Iraq. "The French have been utterly opportunistic from the very beginning on this issue," Mr Howard told reporters in Sydney today, following a speech by Mr Chirac to the

United Nations

.

Mr Chirac told the UN the US-led war had "shaken the multilateral system" and that there was no justification for a superpower to act alone, without UN backing. But Mr Howard defended the US, saying: "If America and her allies had not acted, then Iraq would still be run by

Saddam Hussein

. Those that advocated another course have to accept that if their advice had been followed Saddam Hussein would still be in power in Iraq, with all of the torture and the human rights abuses that is involved in that. It may suit countries like France now to say you shouldn't do anything without a new Security Council resolution, but countries like France haven't always adopted that attitude in the past." Mr Howard said the war against Iraq by the "coalition of the willing" was legal and consistent with the UN charter. "People seem to have forgotten that there were 17 resolutions of the United Nations Security Council which dealt with Saddam Hussein's defiance of the need to account for his weapons of mass destruction," he said.

UN Secretary-General Kofi Annan also criticised the US, describing the Bush doctrine of pre-emptive war as a threat to global security. Mr Howard said Australia had always supported a greater involvement by the UN, but it was countries such as France which stopped the system working properly. "Let's call a spade a spade: because of the authority they exercised as a permanent member of the Security Council, countries like France made it impossible for the Security Council and the United Nations to do their job," he said. "They were perfectly happy to see American and British troops and a smaller number of Australian forces exert pressure on Saddam Hussein before the war started, but then they weren't prepared to join the collective action. Now they are criticising those who were willing to do what the world I'm sure is relieved was done, and that is to rid the world of Saddam Hussein."
Posted by: g wiz || 09/24/2003 9:43:51 AM || Comments || Link || E-Mail|| [6470 views] Top|| File under:
Europe
Transparency At Work IN Eurostat
The European Commission is preparing to release findings on a scandal over suspected fraud at an EU agency, which is threatening to undermine confidence in the commission.


Sounds like confidence building measures™ are called for...

Two reports will be released under top-secret conditions on Wednesday night to a handful of senior Euro-MPs, but its findings will not immediately be made public.


Doesn't the word release imply that the findings are being made public?


Commission President Romano Prodi faces tough questioning on the findings in a closed session of the European Parliament on Thursday, amid charges that his team acted too slowly to prevent the problems in the Luxembourg-based Eurostat.


Prodi will provide secret answers to secret questions under double-secret pressure. Hopefully his seat will have a secret ashtray.


The affair allegedly involves cases of double accounting and fictitious contracts, allowing sums of around one million euros to bypass normal budgetary controls. Personal profit was not thought to be the motive.
The real totally atruistic motive will become apparent when the secret report is discussed in the closed room of unknown people. You know the release of the report.
The secrecy over the reports' launch prompted anger from an Austrian MEP with an anti-fraud mandate. "As the standing rapporteur (against fraud), I refuse to take part in a procedure where I read something in a locked room and then keep my mouth shut," said Herbert Boesch, a deputy chairman of the parliament's powerful budgetary oversight committee.


Obviously, Mr Boesch thought his job description called for him to expose and correct fraud. A piker of a bureaucrat if ever I saw one.


The first people to read the reports will be parliamentary group leaders, who will see them in a locked room with no photocopier. The reports have been prepared by a commission task force and by EU auditors. The commission sought to defuse the scandal on Tuesday by announcing that investigations into other agencies had not revealed any wrongdoing over the past four years. "We asked the directors general... to see if any of these suspected illegal activities had been going on in their services after 2000, and the answer is 'no'", spokesman Reijo Kemppinen said.


"So obviously there's nothing to get worked up about here, either."

Mr Prodi took over as commission president in late 1999 with a pledge to stamp out fraud and corruption.


Wait a minute! That gues just said the directors general said there was nothing going on...

Most members of the previous commission, led by Jacques Santer, had been forced to resign in the face of claims of nepotism and mismanagement.


So the problem's been taken care of, right?

No current commissioners are accused of profiting from the misuse of Eurostat funds. But some MEPs have said they will call for the resignation of Finance Commissioner Pedro Solbes if they are not satisfied with Mr Prodi's explanations. The Spanish Government defended Mr Solbes ahead of the report's publication on Wednesday. "Of course, he (Mr Solbes) has our support, but he is sufficiently responsible... to give explanations and that's what he's doing," said Economy Minister and Deputy Prime Minister Rodrigo Rato.


"They're just gonna be in a locked room, without a photocopier. With the lights out...

Mr Kemppinen said that the findings would be completely transparent. "Nothing will be hidden, nothing will be sexed up," he said.


"Once the lights are out, we're gettin' nekkid!"

The alleged abuse of funds at the agency is believed to go back to 1989. But the German magazine Stern quoted a report by the commission's Internal Audit Service as saying that "fictitious contracts" continued to be concluded in 2000 and 2001, after the present commission took office. Eurostat director Yves Franchet and two of his senior aides have been suspended during the inquiry. Mr Franchet's lawyers say he denies any fraud and is determined not to become a scapegoat.


It would be very hard to become a public scapegoat of a top secret report released in a locked room with no copier.
Posted by: Super Hose || 09/24/2003 3:28:53 PM || Comments || Link || E-Mail|| [6466 views] Top|| File under:
Bush-Schroeder declare rift over
US President

George Bush

and German Chancellor Gerhard Schroeder have promised to work together in bringing stability to Iraq by burying their past differences. In their first substantive meeting held on the sidelines of the UN General Assembly after 16 months of intense feuding, the two leaders announced on Wednesday their rift was finally over. With the German Chancellor sitting by his side, Bush told reporters he had told Schroeder "look, we have had differences, and they are over, and we are going to work together."


Toldja this would eventually patch up. There's a difference in motivation between Jacques and Gerhard. Not that Bush is going to rely too heavily on Schroeder...

Schroeder agreed, saying: " indeed we very much feel that the differences
have been left behind."


"If I can't go to the ranch, can I go to Disneyland?"

Their ''reconciliation'' ends months of strained ties between the US and Germany over the war on Iraq. Though not repentant for the war that Germany bitterly opposed, Bush is now seeking German support for creating a multinational force in Iraq. Schroeder said he had offered some assistance. "I have told the president how very much we would like to come in and help with the resources that we do have. We very much envisage that we will assist and supply training for the security forces and police functions or be it some form of military function," he said.


Both sides need the other at the moment. It's a marriage of convenience and there won't be any children...
Posted by: Fred Pruitt || 09/24/2003 15:10 || Comments || Link || E-Mail|| [6474 views] Top|| File under:
Fifth Column
Jimmy Carter: Yield to the Palis!
EFL


Last week we observed the 25th anniversary of the Camp David Accords, which spelled out the basic relationships between Israel and its neighbors and led within a few months to the inviolate peace treaty between Israel and Egypt. Participants in the recent event included nine of the 11 members of the U.S. negotiating team and key advisers to Israeli Prime Minister Menachem Begin and Egyptian President Anwar Sadat.


Wasn't Sadat assassinated as a result of that deal? Hellofajob!

It was intriguing to review the issues we faced then, after four major wars in the previous 25 years, and to assess how current problems have evolved. All of us have retained a deep interest in the peace process and hopes of eventual success. Part of that hope was derived from the calm and relative friendship that prevailed after the successful negotiations at Camp David, those of the Norwegians between Israelis and Palestinians in 1993, and the Palestinian elections of 1996, in which a parliament was formed and

Yasser Arafat

chosen as president. These were times, although transient, when moderate leadership and sound judgment prevailed, and citizens lived and worked side by side in peace.


Such times were rare indeed. Because Arafat supports the Holocaust.


In each case, radical and violent actions subsequently intruded, exemplified by the assassinations of Sadat and of Israeli Prime Minister Yitzhak Rabin and by the unconscionable suicide bombings and other violence that continue today. There is an impressive continuity of unchanging basic issues, expressed most clearly and succinctly in U.N. Security Council Resolution 242, which was passed unanimously after the 1967 war. It requires, in effect, a withdrawal of Israel from occupied territories, in exchange for ensured peace and recognition from all Arab governments and other organizations.


Basically, it boils down to: "Heil Haman"


It has been recognized that Israeli settlements in the occupied territories were a violation of international law and the primary incitement to violence among Palestinians. Our most intense arguments at Camp David were about their existence and potential expansion. The parties agreed that all those in Egypt's Sinai region were to be dismantled, and there was a strong dispute about their growth in the West Bank and Gaza, then comprising about 4,000 settlers. During the first Bush administration, Secretary of State James Baker said, "I don't think there is any greater obstacle to peace than settlement activity that continues not only unabated but at an advanced pace," and the president threatened to withhold American financial aid in order to discourage settlement expansion.


If they're building colonies in the "occupied territories," that would seem to indicate they plan on keeping them. On the other hand, the Paleos' case would be viewed a lot more sympathetically if they weren't exploding in all directions. Countering a bad thing that can be settled through negotiations, with a worse thing that can't be, doesn't seem to make sense.

But during the past two administrations in Washington and with massive financial and political incentives from the Israeli government, the number of new settlers has skyrocketed, with many settlements protected by military forces and connected to others by secure highways. An impenetrable fence is hastily being built, often through Palestinian lands.


He said it was the Pali's land and his lips fell off.


We Camp David alumni discussed the "road map for peace," published in April 2003 by the United States, Great Britain, Russia and the United Nations, and agreed that it encompasses almost exactly the same proposals expressed in previous proclamations and peace agreements, including dismantling the settlements. The Israeli cabinet rejected a number of its key provisions, the Palestinians have not been able to find a negotiating partner acceptable to Israel and the United States and have failed to control violence, and the other three sponsors are effectively excluded from any role in the relatively dormant process.


No partner we found acceptable because all provided support Hamnn's agenda, Jamey you beauzeau!


There is an important and fundamental change in the motivation of the United States as mediator. At Camp David we Americans knew that our nation's strategic interests were directly involved in the peace process. Cold War alliances had resulted in a direct nuclear confrontation between the superpowers as Israel and Egypt fought during the 1973 war, with other aligned nations marshaled to take sides. The Holy Land was the tinderbox for World War III, and peace was vital to our own security.
Posted by: Katz || 09/24/2003 3:49:02 PM || Comments || Link || E-Mail|| [6467 views] Top|| File under:
Spying for Syria?
More details about the curious case of GTMO Airman al-Halabi...EFL


(He) was arrested July 23 at the Naval Air Station in Jacksonville, Fla., where he was en route to Syria. The next day, military authorities flew him to Travis Air Force Base, Calif., before he was transferred to Vandenberg. The 10-page indictment accuses al-Halabi of sending intelligence, names and serial numbers of detainees by e-mail to a known enemy. He was carrying a laptop computer with 180 electronic notes to be delivered to Syria. The indictment also alleges that al-Halabi carried two handwritten notes from detainees at Guantanamo Bay with details of U.S. intelligence-gathering and planning for the U.S. war on terror. Specifically, he was carrying classified information on the interrogation of detainees, details of military flights into and out of Guantanamo Bay and detailed maps of the U.S. military installation there. It was not clear whether prosecutors believed the classified information was destined for the government of Syria or for individuals there working independently of the government.



Like Hezbollah? PFLP-GC? Hamas? Islamic Jihad? They all have offices right there in Damascus. They were closed for awhile, but now they're open again...
Posted by: Seafarious || 09/24/2003 2:26:26 AM || Comments || Link || E-Mail|| [6474 views] Top|| File under:
India-Pakistan
JUI-F condemns arrest of foreign seminary students
The Coordination Committee of the Jamiat Ulema-e-Islam-Fazl (JUI-F) on Tuesday condemned fresh raids on seminaries and the arrest of foreign seminary students throughout Pakistan.


"Nope. Nope. Can't have people rounding up terrorists indiscriminately like that..."

The committee said the Muttahida Majlis-e-Amal (MMA) would support the Ittehad-e-Tanzimat-e-Madars-e-Denya (ITMD) in this regard. Addressing here a press conference, MMA Deputy Parliamentary Leader Hafiz Hussain Ahmed said the government had restarted the campaign against seminaries and the police raided various seminaries and arrested foreign students, which was a 'condemnable act'. He said the government raided the seminaries to please the United States and to blackmail the MMA on the Legal Framework Order (LFO) issue. "We have talked to ITMD Coordination Secretary Qari Hanif Jalandhri and assured him of the MMA's support of whatever the ITMD chalks out as a strategy," Mr Hussain said. He said the meeting also passed a resolution to condemn the measures taken by the government against seminaries, particularly a proposed change in the education syllabus. He accused the government of stating to the press that it had included 77 seminaries on the watch list. JUI-F General Secretary Maulana Abdul Ghafoor Heidry said seminaries were educating 35 percent of the population, but the government was trying to destroy them just to make the US happy. He said more than 90 percent of seminary students were not only poor, but also orphans. He also said the JUI-F was not separating from the MMA.


35 percent of the population? I think I might see where the problem lies...
Posted by: Fred Pruitt || 09/24/2003 00:45 || Comments || Link || E-Mail|| [6458 views] Top|| File under:
JUI-S threatens to quit NWFP govt
Jamiat Ulema-e-Islam-Sami (JUI-S), a component of the right-wing Muttahida Majlis-e-Amal (MMA), on Tuesday threatened the six-party alliance's future by announcing its decision to leave the alliance in protest against what it called "the JUI-Fazl-dominated government's unacceptable behaviour".


Keep driving that wedge, Perv...

Briefing journalists after a provincial cabinet meeting, JUI-S provincial chief Qazi Abdul Latif said the Jamaat-e-Islami (JI) and the

JUI-Fazl

were bent on "destroying" the MMA.


The organization's just not big enough to contain the inflated egos running it...

"What JUI-Fazl workers did on Monday in Mardan strengthened our belief that the MMA can no longer function," said Mr Latif, who is also the MMA provincial president. "We waited for 10 months, hoping for the situation to improve, but it hasn't. Now we have decided to reorganise our party to make it a popular one," he said, adding the JUI would not participate in MMA and provincial government activity. Mr Latif presided over the JUI-S meeting in which the dramatic decision to leave the alliance was reached after Speaker Bakht Jehan Khan's approval of Shehzada Gustasip Khan, an independent parliamentarian, as leader of the opposition despite Law Minister Malik Zafar Azam's strong objection.


Oh, horrors! Oh, hold me, Ethel!

"The provincial leaders have asked the provincial and central JUI-S councils to approve the decision," he added. However, JUI-S NWFP General Secretary Maulana Yousaf Shah told Daily Times that his party would stay in the MMA but would withdraw support for Chief Minister Akram Khan Durrani.
"The party's provincial council would take a final decision within 10 days," he added. The JUI-S has two members in the NWFP Assembly and the National Assembly alike. Ikramullah Shahid, the deputy speaker in the provincial assembly, has announced that he would resign if his party asked him to do so.


These characters are so into drama, they make teenagers look level-headed...
Posted by: Fred Pruitt || 09/24/2003 00:34 || Comments || Link || E-Mail|| [6462 views] Top|| File under:
BA demands end to military activity on Afghan border
The Balochistan Assembly (BA) on Tuesday unanimously passed a resolution against the establishment of cantonments in Dera Bugti, Kohlu and Gwadar, and called for an end to military and paramilitary activity on the province's borders.


This would, of course, allow the Talibs to continue their operations without even a pretense of interference...

Opposition leader Kachkol Ali moved the adjournment motion against the establishment of cantonments in the three Balochistan districts. Mr Ali and other members of the provincial assembly (MPAs) agreed that the Pakistani troops on the border were harassing the people of Balochistan and meant to corner the province's resources. The treasury and opposition benches also criticised paramilitary forces deployed at border areas and checkpoints. Senior Minister Maulana Abdul Wasey of the Muttahida Majlis-e-Amal (MMA) described the Pakistan Army as "American police officers" in Pakistan. He said the US attack on Afghanistan against the

Taliban

was "against Pakistan". Before the attack, "our borders were safe. Now we need to deploy the Army at the border for security." He said the military and paramilitary personnel at the border were harassing people with beards and who wore "Islamic dress". He suggested the adjournment motion be accepted as a resolution with an amendment calling for end to military and paramilitary activity on the border.
Posted by: Fred Pruitt || 09/24/2003 00:28 || Comments || Link || E-Mail|| [6464 views] Top|| File under:
Iraq
Two Killed by Grenade Blast in Iraqi Cinema
A hand grenade blast ripped through a cinema in the northern Iraqi city of Mosul on Wednesday, killing two people and wounding 20, police said. Police said a witness had told them the movie theater was showing a pornographic film when the grenade exploded. Islamic militants have attacked some cinemas in postwar Iraq for showing movies they regard as immoral.


You knew this was going to happen.


"A grenade exploded inside the cinema. Twenty people were injured, two were killed," said Mohammed Sadiq, an officer at the police station nearest the cinema told Reuters by telephone. Shopkeepers in the same street as the cinema said they saw about 20 people carried out of the building, some with very serious wounds. The blast smashed windows in the cinema but appeared to have caused little structural damage.


They weren't going after the building, they were going after the people watching the movie. It'll be interesting to see what the reaction is to these direct attacks on Iraqis by the turban set.
Posted by: Steve || 09/24/2003 1:36:19 PM || Comments || Link || E-Mail|| [6470 views] Top|| File under:
"Lady of Uruk" back to Iraq's National Museam
Iraqi's most cherished antiquity, the 5,000-year-old Warka Mask, returned home Tuesday safe and sound after being looted during the anarchy that accompanied Saddam Hussein's fall in April. Captain

Vance Kuhner

said the mask was found after an intensive search by US troops and Iraqi police which led them to a farm just north of Baghdad where it was discovered buried under six inches (15 centimetres) of dirt. "A tip-off came to the museum, we were given an address that led us to a juvenile, then an older man and eventually the culprit. Then it took a week of negotiations," Kuhner, from the 519th Military Police Battalion, said.


"What'll yez gimme for it?"
"Maybe time off for good behavior..."

"It's pretty much untouched. We believe it changed hands several times after its theft. It is still in excellent condition." Also known as the "Mona Lisa of Mesopotamia," the 20-centimetre (eight-inch) high limestone sculpture, dating from 3,100 BC, depicts the head of a woman. It is also known as the Lady of Uruk or the Warka Head. It was returned to Iraq's National Museum in a formal handover. It was fashioned in the southern city of Warka [Uruk] during the Sumerian period, and was among the five most precious pieces still missing since the museum was ransacked after the April 9 fall of Saddam. Historians believe the mask, unearthed by a German expedition in 1938, most likely represents the goddess Inanna, or one of her priestesses.



I think the Lady is believed to be a representation of Innana, and she's commonly referred to as The Lady of Uruk. I can't recall ever having heard of her referred to as "the Mona Lisa of Mesopotamia," though I guess it's possible. I'd have to dispute the fact that she's "Iraq's most cherished antiquity." That would probably be the gold headdress of Queen Shub-ad that Sir Leonard Wooley found at Ur in the 1920s (the world's oldest funny hat), or perhaps the gold-covered harp from the same excavation. They might be at the University of Pennsylvania, though, so they probably weren't looted. There's also several beautiful statues of Gudea of Lagash (the best one is in the Louvre), some representations of Gilgamesh, and a few others that rank higher as works of art and which do remain in Iraq...
Posted by: Fred Pruitt || 09/24/2003 11:23 || Comments || Link || E-Mail|| [6463 views] Top|| File under:
20 billion forged Iraqi dinars seized
More than 20 billion forged Iraqi dinars (more than 10 million dollars) had been confiscated in raids by Iraqi police and US authorities here last week. Six people were arrested in the raids that led to the confiscation of money printers, machines to print numbers on bills and false printing plates as well as stacks of the forged Iraqi dinars. In Baghdad, coalition troops already engaged in collecting arms and hunting for looted art treasures have added a third task to their workload: a crackdown on counterfeiters before the new dinar comes on stream on October 15. Iraqi police Colonel Safa Adeen Mahdi Salih said that some of the suspects arrested in the latest raids were forging the bills in their own houses and the rest used poor quality printers. The word on the streets of Baghdad is that half the money anyone has in their pocket is fake.


They've got 30 solid years of the country being run by crooks. Not surprising there's a large segment of the population trying to adhere to the old ways.
Posted by: Fred Pruitt || 09/24/2003 10:59 || Comments || Link || E-Mail|| [6460 views] Top|| File under:
Poll: Baghdad Residents Glad Saddam Gone
Rantburg knew this but CNN apparently doesn't.
Most residents of Baghdad say that ousting

Saddam Hussein

was worth the hardships they've endured since then, says a Gallup poll that shows they are divided on whether the country is worse off or better off than before the U.S. invasion. Two-thirds, 67 percent, say they think that Iraq will be in better condition five years from now than it was before the U.S.-led invasion. Only 8 percent say they think it will be worse off.


Buncha optimists!




Uhhh... Pardon me, but that's not very "divided." I guess maybe they're divided into thirds, with two of the thirds being optimistic, and a quarter of the remaining third thinking things are going to turn to poop...

But they're not convinced that Iraq is better off now — 47 percent said the country is worse off than before the invasion and 33 percent said it is better off.


Fair enough, lots of stuff is broken right now.


The Gallup poll of 1,178 adults was conducted face to face in the respondents' household from Aug. 28 through Sept. 4 and has a margin of error of plus or minus 3 percentage points. Gallup plans to poll extensively in the coming months and years in Iraq and has established a center in Baghdad to coordinate the polling effort. The survey found that 62 percent think ousting Saddam was worth the hardships they have endured since the invasion.


The other 38 percent were Ba'ath party functionaries and hangers-on.


Six in 10 said they have a favorable view of the new Iraqi Governing Council, but most see its priorities as set by coalition authorities. Half said the coalition authorities are doing a better job now than two months ago, while 14 percent said they were doing a worse job.

Richard Burkholder

, head of the Gallup team in Baghdad, said residents of the city of more than 6 million were eager to talk with his researchers and most who were contacted agreed to be interviewed in their own homes. Gallup drew its sample from different neighborhoods throughout the capital.


This is very good news even as it represents just one data point. People in Iraq have figured out what the media can't grasp.
Posted by: Steve White || 09/24/2003 12:42:03 AM || Comments || Link || E-Mail|| [6462 views] Top|| File under:
Southeast Asia
Indonesia warns of new terror threat
Police fear repeat of last year's Oct. 12 bombings in Bali.
The police chief of Bali said Muslim militants have two bombs and could be preparing to use them to mark the anniversary of the Oct. 12 nightclub bombings on the island — the worst terror strike since the Sept. 11 attacks.
Posted by: TS || 09/24/2003 4:40:21 PM || Comments || Link || E-Mail|| [6462 views] Top|| File under:
Terror Networks
Bin Laden Terror Tape Not Recent
U.S. intelligence analysts have concluded that the videotape of

Osama bin Laden

played on an Arabic television channel two weeks ago and broadcast around the world, was shot in the Tora Bora region of Afghanistan at least 21 months ago, well before U.S. forces stormed the region in late November 2001, a senior counterterrorist official told ABCNEWS. The Tora Bora region continues to be patrolled by U.S. and Afghan forces and therefore it would not be considered safe for bin Laden to return there. The most recent searches for bin Laden have focused on South Waziristan, a lawless 40-square-mile area of Pakistan across the border and to the south of Tora Bora. A geologist familiar with the Afghan-Pakistan border region also told ABCNEWS the rock formations and climate seen in the video, a high-altitude rocky terrain, with mist and visible clouds, and high evergreens are similar to those found in Tora Bora. The videotape — which surfaced on Sept. 10, the eve of the second anniversary of the terrorist attacks — included eight minutes of footage showing bin Laden and Zawahiri together, walking through the mountains, and appearing to enjoy the scenery. They do not talk in the video but audio of the two men speaking was laid over the video which conveyed the impression that the two men were together, alive and well, celebrating the second anniversary of the attacks and warning of new attacks.


That was the idea the director was going for.


In fact, U.S. technical analysts have concluded that the tape, which was received as one package by the Arab satellite television channel al Jazeera, was actually composed of three separate tapes, made at different times, under different technical conditions, and edited together for propaganda value. The videotape of the two men walking together was probably shot in early November 2001; the audio purportedly of bin Laden was also recorded more than one year ago; whereas the audio of Zawahiri was probably recorded recently. CIA analysts confirmed the Zawahiri tape as authentic, and strongly believe the other was the voice of bin Laden.
On the bin Laden audio portion, there is no reference to any of the events since the Sept. 11, 2001, attacks as well as no mention of the 9/11 anniversaries, attacks by al Qaeda and related groups in Bali, Saudi Arabia or Morocco, the U.S. road map to peace between Israel and the Palestinians, or the U.S. led war on Iraq.


Binny must be behind on his reading.


The absence of recent time references on the bin Laden audio is in marked contrast to the Zawahiri audiotape in which the bin Laden aide says: "Here comes the second anniversary of the two raids of New York and Washington." In another statement on the audiotape, Zawahiri appears to take a direct shot at the Iranian government, which has been in discussion with the U.S. about turning over Saif al-Adel, al Qaeda's No. 3 leader and top military commander, and other senior al Qaeda leaders. The statement was a clear indication of the level of concern at the upper levels of the al Qaeda organization: "As for those who bargain the surrendering of Muslim prisoners to their crusader enemies, we tell them that the crusaders will turn against them even if they sold them their women and children. We tell them that in Islamic history, there's punishment for the traitors, the agents and those who sell out their religion, and then God's torture in the afterlife. What a bad choice they are making. They have to know that handing over Muslim prisoners to the enemy is a crime that has to be punished."


Interesting, maybe they are worried about Iran.


Analysts believe that this elaborate propaganda ploy demonstrates that al Qaeda is under considerable pressure to maintain the belief that bin Laden is alive and well and still in charge of al Qaeda. However, intelligence analysts also believe that it is in fact a strong indication that Zawahiri and bin Laden are no longer together, that bin Laden himself is either inaccessible, physically incapacitated or dead, and that Zawahiri is now the effective leader of al Qaeda.


Bingo!
Posted by: Steve || 09/24/2003 9:27:20 AM || Comments || Link || E-Mail|| [6477 views] Top|| File under:
Middle East
The price of Arafat
The agenda of a little-noticed press briefing in Dubai last Saturday was, first, the impact of the al-Aqsa intifada on the Palestinian economy, and, second, financial reforms undertaken during that period. The impact was severe but less than expected and the reforms were outstanding for that part of the world: those were the conclusions of the International Monetary Fund (IMF), at whose annual conference the briefing took place.


I'd call the impact devastating, myself. I wonder what they expected?

An interesting but not particularly riveting story, one might conclude. However, the new fiscal openness revealed that, between 1995 and 2000, about £560 million of revenue was diverted from the budget to a special account controlled by Yasser Arafat, president of the Palestinian Authority. Karim Nashashibi, the IMF's resident representative in the West Bank and Gaza Strip, said most of the money had been invested in assets still owned by the authority, but did not rule out the possibility that the remaining funds could have been misused. Thus a press briefing called to praise the Palestinians for their economic resilience and commitment to reform inadvertently provided further confirmation of their leader's gross misrule.


They were supposed to be patting them on the head and telling the world, "See what a good job they're doing?" Instead, all those facts got in the way...

In 1997, a Palestinian internal audit revealed that £200 million out of a budget of £490 million had disappeared.


Shucks. That wasn't even half of it, quite...

Two years later, a report funded by the European Union, a major aid donor, pointed to egregious venality, overstaffing, incompetence and misuse of funds. One member of the Palestinian Legislative Council said he was worried that if anything happened to Mr Arafat they would not know where the money was, so tight was his control over it. In this, Mr Arafat was acting in typically autocratic fashion, using cash for political leverage, dispensing personal patronage and tolerating corruption to ensure future loyalty.


That's why he got along so well with Sammy...

Thanks largely to Salam Fayad, the Palestinian finance minister and Mr Nashashibi's predecessor in the IMF job, the authority has moved on. All revenues now come into the Single Treasury Fund; investments have been consolidated in the Palestinian Investment Fund. However, these changes, while welcome in themselves, underline the tragic anomaly of Mr Arafat's position. A man incapable of rising above the role of revolutionary and guiding his people to statehood remains their leader. He has completely forfeited the trust of the Israelis and Americans as an interlocutor. He is subjecting Palestinians to enormous economic and emotional strain. Progress, such as that achieved by Mr Fayad, has been made in spite of him. At bay in his headquarters in Ramallah, Mr Arafat is determined to keep the revolutionary cause alive. But in so doing he betrays his people.
Posted by: Fred Pruitt || 09/24/2003 20:18 || Comments || Link || E-Mail|| [6463 views] Top|| File under:
Latin America
Briton flees Colombia kidnap
One out, seven to go. EFL


The Colombian Army says it has picked up a British tourist who escaped from kidnappers after two weeks in the jungle. Army commander General Carlos Ospina told Colombian local radio that London-born Matthew Scott, 19, was found by Indians in the Sierra Nevada mountains and taken to authorities. The British Foreign Office confirmed that Mr Scott had escaped his captors. There was no word on the other abducted trekkers - another Briton, four Israelis, a Spaniard and a German - who were taken hostage on 12 September.

Mr Scott's family said they understood he was now in an army camp receiving medical treatment. "We are absolutely delighted that he is safe and well after walking for 12 days and we can't wait to see him," his sister Sophie said, in a statement on behalf of the family. General Ospina said a doctor was examining Mr Scott who was apparently "very exhausted", news agency AFP reported. One of Mr Scott's Indian rescuers told local television: "He was dizzy and vomiting. Since he barely spoke Spanish, he didn't tell me what was wrong with him."

Based on Scott's information, the military commander leading the hunt will be able to "readjust" the search, the general said. Earlier on Wednesday, Colombian President Alvaro Uribe blamed the Cuban-inspired National Liberation Army for the kidnapping. The rebels use ransom money to finance a four-decade-old guerrilla war.


Well done, Matt!
Posted by: Bulldog || 09/24/2003 5:22:57 PM || Comments || Link || E-Mail|| [6459 views] Top|| File under:
Africa: East
Ethiopia seeks Improved Final Binding Horn ruling
Ethiopia has said that it wants a new commission set up to rule on what it sees as the contested areas of its border with Eritrea. Ethiopia has for a while been disputing parts of the decision of a boundary commission set up under a peace deal, which ended a two-and-a-half year border war.


What could be valuable enough on the Ethiopian border with Etritia for two countries with poor economies to burn GDP fighting a war over?


In a letter to the UN Security Council, Ethiopian Prime Minister Meles Zenawi said the Hague-based Eritrea-Ethiopia Boundary Commission was in terminal crisis. Last year, both sides agreed to accept the commission's ruling as final and binding. But Mr Meles now says it is unimaginable for the Ethiopian people to accept "a blatant miscarriage of justice" particularly over the award of the town of Gagme Badme to Eritrea which he says was "illegal, unjust and irresponsible".


Now we have the answer. The fight is about the town of Badme.




"We'll abide by the decision of the commission, as long as it goes our way..."

He also warns that the commission's decision could lead to "another round of war" and therefore the

United Nations

has an obligation to get involved. The border between the two countries is manned by more than 4,000 UN peacekeepers. Ethiopia and Eritrea fought the border war from 1998 to 2000 and an estimated 70,000 people died. The BBC's reporter in the region says that Eritrea is unlikely to accept the partial demarcation of the border and will seek to increase its pressure on the international community to persuade Ethiopia to accept the ruling


As I remember, one of the Etritian strategies was to offer their country as a base of the war on terror. Why would any nation reliquish soverignity to the US as a way to pressure Ethiopia into ceding the town of Badme. What the hell is in Badme?


However, one diplomat has talked of being stumped as to how to progress. After chairing military talks last week, UN force commander General Robert Gordon warned that the peacekeeping operation risked ending in failure unless speedy steps were taken to mark the border.


Glad the US forewent the opportunity to ally with Etritia and instead barged our way into Djibouti. Here is some unsolicited Super Hose advise to Etritia: let Ethopia have Badme as long as the West forks over $400M to build Afro-Disney in your country.
Posted by: Super Hose || 09/24/2003 3:10:40 PM || Comments || Link || E-Mail|| [6467 views] Top|| File under:
Middle East
27 Israeli Pilots Refuse to Fly Strikes Against Palestinians
Edited for brevity.


A group of 27 active reserve duty pilots and retired pilots have sent a letter to Air Force Chief, Major General Dan Halutz, declaring that they refuse to participate in operations against Palestinians in the territories. "We, veteran pilots and active pilots alike, who have served and who continue to serve the state of Israel for many weeks every year, are opposed to carrying out illegal and immoral attack orders, of the type carried out by Israel in the territories," the group wrote. "We, who have been educated to love the state of Israel and to contribute to the Zionist endeavour, refuse to take part in Air Force attacks in civilian population centers." The group was referring to Israel's policy of targeted killings of Palestinian militants in the territories. Dozens of civilians have been killed in these strikes, which began a few months after the intifada erupted in late September 2000.
Posted by: Dar || 09/24/2003 3:05:03 PM || Comments || Link || E-Mail|| [6468 views] Top|| File under:
Syria-Lebanon
Aoun's Congress testimony still under fire
The wave of criticism directed against former Army Commander General Michel Aoun continued on Tuesday, following his anti-Syria testimony in Washington last week. Aoun urged the United States in Congress last Wednesday to intervene and terminate Syria's tutelage over Lebanon, accusing Damascus of providing shelter to terrorists. Parliament's Foreign Affairs Committee said that holding any independent and sovereign country accountable outside the framework of the United Nations Security Council was "a first-degree legal heresy 
 and an interference in domestic affairs."


Does that statement make any sense?... Didn't think so...I like the part about "first-degree legal heresy," though. It brings to mind stakes and tumbrels and torches in the night, hooded — or perhaps beturbanned — Grand Inquisitors...

The committee also said Syria's presence here was a factor for stability and contributed to the liberation of south Lebanese from the Israeli occupation.


Syria's presence was a factor in introducing Lebanon's stability. It's been 12 years now, if I recall correctly. If the Syrians leave and Lebanon collapses into anarchy again, perhaps there's no hope for the place...

Separately, a meeting held Tuesday at the Phalange Party headquarters discussed ways to confront Aoun's testimony. Participants issued a statement saying the testimony harmed national unity.


Meaning they don't want the Syrians to beat them up...

The meeting was attended by representatives of the Waed Party, the Syrian Social Nationalist Party, the Baath Party, the Lebanese Democratic Party, the Tashnaq, Ramgavar and Hentchak Parties, the Lebanese National Front, the Lebanese Forces and the Phalange Party.


It's always good to have National Socialists and Baathists at your meetings. Do Lebanese Phalangists wear those Franco hats?

Participants urged Aoun's supporters to knuckle under remain in permanent contact with all the Lebanese, to serve the interests of the Christians and all the people in the country. They also urged Aoun's supporters not to "search for illusory victories" and to abstain from slogans that contradict national unity, adding that Aoun has participated in a campaign led by a group loyal to Zionism more so than to the United States.


I thought the two were identical? Or maybe that's just to the National Socialists...

The committee also warned of the necessity of staying aware of the dangers that could result from maintaining such political orientation and stressed the "importance of solidarity in the face of attempts to take the country back to the dark days." Islamic and national parties in the Western Bekaa and other related groups, called for prosecuting Aoun on charges of collaborating with Israel.


"He must be killed!... Ahmed, write me a fatwah!... Mahmoud! Bring up the tumbrels!"
"Can't we just car bomb him, effendi?"

A Tuesday statement, issued after a meeting held at the office of the Syrian Social Nationalist Party in Jib Jinnin, described Aoun's testimony as "false" and accused him of being related to Zionism and its followers in the United States.
Posted by: Fred Pruitt || 09/24/2003 14:55 || Comments || Link || E-Mail|| [6463 views] Top|| File under:
Caribbean
Fugitive leader of Haiti's 'Cannibal Army' found shot to death
Police fired tear gas at crowds who burned tires and blocked streets on Tuesday to protest the killing of Amiot Metayer, a prison escapee whose bullet-riddled body was found on a sidestreet. Metayer, 39, a longtime supporter of President Jean-Bertrand Aristide and leader of the so-called "Cannibal Army," was found Monday night. He was shot once in each eye and once through the heart, said Daniel Jean-Charles, the central government's representative.


Making sure he won't get better, it is Haiti, after all. Coming back from the dead is a local tradition.


Some viewed Metayer as a hoodlum, whose gang allegedly terrorized government opponents and rivals. But others viewed him as a Robin Hood of sorts, who lavished slumdwellers with gifts.


He'd have fit right in with Bob, Chuck, Hugo, etc...


Metayer was arrested on arson charges on May 21, 2002, in connection with an alleged attack on a rival gang in Gonaives. He broke out of prison in August 2002 with help from supporters. Within days, he was allegedly back in Gonaives terrorizing Aristide opponents and others. "He is better off dead," said opposition leader and former Sen. Paul Denis. "The government he worked for had no interest in having him appear before a court of justice to answer for his crimes."


Too many questions that he might have answered.
Posted by: Steve || 09/24/2003 2:06:43 PM || Comments || Link || E-Mail|| [6473 views] Top|| File under:
Home Front
Republicans Want Iraq to Share Costs of Rebuilding
President Bush's request to spend more than $20 billion to rebuild Iraq's sewers, power lines and other domestic facilities is meeting resistance from an unexpected source — Republicans in Congress, who have been among the staunchest allies of the administration's foreign policy. The GOP lawmakers are demanding that some of the money be repaid by Iraq or be provided by allies who also stand to gain from stabilizing the region.


To me, that sounds like a logical request. We can lay out the money up front, but I'd expect to get it back down the road...

With prospects for allied contributions dwindling, some of the lawmakers say the United States should lay claim to a share of future revenue from Iraq's oil fields. "It's only fair and right that a small portion of Iraqi oil revenues over the next 10 to 15 years be devoted to paying these costs," said Rep. Charles H. Taylor (R-N.C.), a senior member of the House Appropriations Committee. Although Bush administration officials have repeatedly said that they expect Iraq to pay the bills over the long run, they have rejected the idea of making the initial aid, in essence, a loan rather than a grant. That would make it harder, they say, to deliver the money quickly or to round up international support for the rebuilding effort. "The president decided to have the money provided as a grant because that is the best way to achieve the immediate and short-term objectives in Iraq — stabilization, security and getting Iraq to the point it can pay for its own reconstruction," said Trent Duffy, spokesman for the White House's Office of Management and Budget.


Okay. That makes sense, I guess. It's his call. I'da done it differently, but nobody voted for me...

Said an aide to the House GOP leaders, "It is hard for members of Congress to go home and say we're rebuilding Iraqi roads and schools, while constituents are asking, 'Why don't you get my road built and school fixed?'"


I'd like to know why the Little Woman didn't stop longer at that stop sign last night. But she was doing the driving...

Republicans who support the requirement that Iraq repay the U.S. for reconstruction aid include Sens. Don Nickles of Oklahoma, who chairs the chamber's budget committee, Kay Bailey Hutchison of Texas and George Voinovich of Ohio. They and others argue that, especially at a time when the U.S. budget deficit is growing, oil-rich Iraq should be expected to eventually pay back something for its own reconstruction. "Iraq is not Afghanistan," said Sen. Susan Collins (R-Maine). "This is a country with considerable natural resources." Nickles has raised his concerns about the reconstruction funding in meetings with Vice President Dick Cheney and Joshua Bolton, director of the White House Office of Management and Budget. Nickles believes that it is better foreign policy to give Iraq more financial responsibility, said his spokeswoman, Gayle Osterberg. A senior aide to Senate GOP leader Bill Frist of Tennessee said Republicans are proposing payback mechanisms as a way to help make the aid request more palatable to a reluctant public.


Even as loans, I still don't find them too tasty. But I regard the money as being spent on the war on terror. Pay me now or pay me later, it's going to cost money. Cheaping out at this point may have a bad effect later — though if the coin had landed the other way I'd have said we should conserve resources now so we have them to spend later...

Administration officials including Defense Secretary Donald H. Rumsfeld told Congress earlier this year that they expected Iraq to be able to finance much of its own reconstruction through oil revenue, frozen assets and other resources. They still say they expect that to happen in the long run.

It is legitimate to question the cost of reconstruction. Building Iraq is not the responsibility of the U.S. This should be done by the Iraqis. They should pay for the construction of hospitals, prisons, postal service, firefighters etc. Giving someone $20 billion will cause a "moral hazard" problem: (1) Other nations will not contribute leaving the U.S. alone in reconstruction process (this is one of the reasons Iraq Donor Conference is a failure - even Japan is not cooperating - so far they spent only $86 million and are considering for $1 billion next year. A similar meeting for Afghanistan held in Tokyo last year raised pledges of $4.5 billion). (2) Iraqis are taking for granted the American assistance and expect Americans to build their country for free. I can understand the money spent for security of the borders, new Iraqi army, police force, etc., but mobile phones, post office, firefighters, marshlands, infrastructure are their responsibility. The money spent on those should be in the form of loans not grants.
Posted by: . || 09/24/2003 12:04:46 PM || Comments || Link || E-Mail|| [6467 views] Top|| File under:
Gen. Shelton : "Wes won't get my vote."
Retired General H. Hugh Shelton, chairman of the Joint Chiefs of Staff on 9/11, shared his recollection of that day and his views of the war against terrorism with the Foothill College Celebrity Forum audience at Flint Center, Sept. 11 and 12.
His review of that historic event and his 38 years in the military kept the audience's rapt attention throughout. But it was his answer to a question from the audience at the end that shocked his listeners. "What do you think of General Wesley Clark and would you support him as a presidential candidate," was the question put to him by moderator

Dick Henning

, assuming that all military men stood in support of each other.


That's right, we're all mindless drones marching in lockstep.


General Shelton took a drink of water and Henning said, "I noticed you took a drink on that one!"
"That question makes me wish it were vodka," said Shelton. "I've known Wes for a long time. I will tell you the reason he came out of Europe early had to do with integrity and character issues, things that are very near and dear to my heart. I'm not going to say whether I'm a Republican or a Democrat. I'll just say Wes won't get my vote."


All together now, Bwahahaha! What the fawning press won't say is that Wesley Clark was quietly fired from his post as NATO SAC in 2000. Normally this post is considered as a stepping stone to the JCS. He retired soon after.
Posted by: Steve || 09/24/2003 12:00:17 PM || Comments || Link || E-Mail|| [6473 views] Top|| File under:
East Asia
China set to crack down on Muslim northwest
China will mount a 100-day security crackdown from October 1 in its tense Muslim northwest, police said, a day after Beijing agreed with Russia and Central Asian countries on plans for a regional anti-terror centre. A spokesman at the Office of Public Security in Xinjiang said the anti-crime campaign in the region, where Muslim Uighurs are agitating for a free state, was timed to cover the period from National Day on October 1 to Chinese New Year in late January. After the September 11, 2001, attacks in the United States, China began pressing harder for international support against Uighur militants, who it says have plotted a series of uprisings and bombings since the 1980's and trained in camps in Pakistan and Afghanistan.


Looks like a bit more pressure on Hizb ut-Tehrir and Islamic Movement of Uzbekistan. I'd call this a good thing, though I'd expect to see a steady stream of Bad Guys departing in haste for the next six months. Chinese interrogation methods are considerably less people-friendly than those used at Guantanamo, and they often end with a one-round splitting headache. Keeps down recidivism, y'know...

Taken with Chinese moves to provide peacekeepers, their problems with NKor, and the Beturbanned Bad Guys of Xinjiang, China's being pushed toward more normal relations with the West, specifically with us. One of my favorite O. Henry stories involves a burglar who's surprised by the occupant of the house. The two discover they have something in common — to whit, rheumatism — that transcends their differences. I think of turbans as cultural rheumatism.
Posted by: TS || 09/24/2003 11:21:52 AM || Comments || Link || E-Mail|| [6463 views] Top|| File under:
Middle East
One wall collapsed in al-Aqsa Mosque
The Islamic al-Awqaf department in Jerusalem have accused the Israeli authorities of being behind the collapse of an internal wall in al-Aqsa mosque yesterday after it had prevented its engineers form maintaining it.


"It's the Jews fault!"


The collapsed wall is situated near the Islamic museum on a hill in old Jerusalem where the mosque is situated. This wall is considered new in comparison to other parts of the mosque.
The director of the Islamic Awqaf in Jerusalem Adnan al-Husseini said that the wall collapsed as a result of "the Israeli intervention in our work and preventing us from maintaining it after we stated it was in an urgent need for a rapid action to prevent its collapse."


Hummm, I seem to remember that the Israelis warned that part of the mosque wall was in danger of collapse because of internal renovations quite some time ago. The muslims in charge said no and told the Israelis to butt out.


The Israeli archeologist Eliat Mazar had visited the site following the collapse directly. She also said "it seems terrible. This collapse might cause a terrific series of collapses."


If this "holy" mosque collapses, especially during prayer services, you know who gets blamed.
Posted by: Steve || 09/24/2003 9:49:04 AM || Comments || Link || E-Mail|| [6475 views] Top|| File under:
Syria-Lebanon
Iraqi tribe delegation concludes a successful visit to Syria
Chairman and members of the delegation of the Iraqi Tribal National Council highly lauded President Bashar al-Assad's vision and analysis of the development of events on the regional and international levels and his care for the realization of security and stability in the region. In a statement to SANA correspondent on Tuesday, Chairman of the Council, Hussein Ali Shaalan expressed admiration over President al-Assad''s directives which gave them "hope and enhanced confidence in a better future to Iraq's land and people." He said that "our discussions with President al-Assad were useful during which the actual role of Syria on the international arena and her political and diplomatic influence were asserted." Members of the delegation underlined al-Assad's understanding of the region's history and "his confidence in capacity of the Iraqi people to realize their aspirations and to maintain their national unity over all the Iraqi lands."


I wonder if this tribal delegation are the same group DEBKA told us about yesterday?


This week, the sheikhs sent a delegation post haste to Damascus to demand that Bashar Assad obtain the immediate release of the paramount chief of the Anaza, Sheikh Ibrahim Hanjari, who was captured by 101st troops with his entire court.


Methinks this tribal group needs watching.
Posted by: Steve || 09/24/2003 9:40:13 AM || Comments || Link || E-Mail|| [6468 views] Top|| File under:
Syria rejects Guantanamo spy link
Syria has angrily rejected American allegations linking it to a US serviceman accused of spying at the Guantanamo Bay detention camp in Cuba.


"Lies, all lies."


Senior Airman Ahmad al-Halabi, 24, who is of Syrian origin, worked as a translator at the US base, where hundreds of suspected members of

Al-Qaeda

and the

Taleban

are being held without charge. He faces 32 charges, including helping the enemy, and is accused of contacting Syrian diplomats. The Syrian information minister Ahmad al-Hassan called the allegations baseless and illogical, and said it was incredible that a translator in such a position would not have undergone intelligence screening.


Humm, I'd have to agree with the last part.


"How could Syria have spies in Guantanamo? Is the CIA incapable of finding a trustworthy translator?" news agency AFP quoted him as saying.


Apparently




Depends on how long they were on to him. Sounds like they were tracking him long enough to get the goods, not long enough for him to spill to his handlers. And because they snagged two in the space of a day or two, I'd say they were probably tracking them pretty closely.
Posted by: Steve || 09/24/2003 8:36:15 AM || Comments || Link || E-Mail|| [6462 views] Top|| File under:
Korea
Roh May Tie Dispatch to 6-Ways
President Roh Moo-hyun said Wednesday that amid the security uncertainties on the Korean Peninsula it would be incomprehensible for the public for Seoul to dispatch soldiers overseas.


Seems Very French


At a press conference with reporters from news outlets in Busan, Ulsan and South Kyeongsang province, Roh said Korea would send its troops to Iraq only under assurances of the peninsula's stability. He also said that the attitudes of North Korea and of the United States in particular, toward the six-party talks on North Korea's nuclear weapons program would be crucial for the deployment decision. The president's remarks have attracted spotlight attention because they suggest that he may link the dispatch question to the outlook for and results of the six-party talks. Ban Ki-moon, the presidential adviser for foreign policy, said that Roh meant to say that he would decide on the dispatch after considering all factors related to stability in Korea, and that the six-party talks were one of the factors. President Roh stressed the importance of a resolution being adopted by the United Nations to sanction the occupation of Iraq. He also noted the significance of international sentiment toward the multinational forces, as to whether they are regarded as invaders or peacekeeping forces.


I know of some troops in Korea that do not require Korean approval
Posted by: Michael || 09/24/2003 8:35:20 AM || Comments || Link || E-Mail|| [6462 views] Top|| File under:
Iran
Iran parades new missiles daubed with threats to wipe Israel off map
Hat Tip: LGF
EFL and Fair Use
Dan De Luce in Tehran
Tuesday September 23, 2003
Iran yesterday defiantly showed off six of its new ballistic missiles daubed with anti-US and anti-Israel slogans in a move sure to reinforce international concern over the nature of its nuclear programme.
Concern? What, us worry? They're the Super-Mullahs (and Toyota Distributors) for about half of the Religion of Peace™!!! Why should we worry?
At the climax of a military parade marking the outbreak of the 1980-88 Iran-Iraq war, the enormous Shehab-3 missiles were rolled out painted with the messages, "We will crush America under our feet' and "Israel must be wiped off the map."
Oops!
"Ahmad! Those are the wrong missiles! They're supposed to say "Peace on Earth, insh'allah!"
Iran later announced that it would scale down cooperation with the UN's International Atomic Energy Agency. Ali Akbar Salehim, Tehran's envoy to the IAEA, said on state television that Iran had been allowing the agency more oversight than required under the nuclear nonproliferation treaty "to show our goodwill and transparency."


Yep. Goodwill. And transparency. Can't forget how transparent they are - they remind us almost everyday. I, for one, deeply appreciate it...


More...



Read the whole thing. Black Hats - wo0t! They have a golf shoe on one foot and a hobnail boot on the other. They never fail to disappoint. TICK TOCK.
Posted by: .com || 09/24/2003 4:36:30 AM || Comments || Link || E-Mail|| [6476 views] Top|| File under:
Caucasus
Chechen rebels target schoolchildren
Chechen rebels seem to have adopted a new tactic for intimidating local residents. Schoolchildren are now on their target list. The Federal Security Service has recently prevented a terrorist act against Chechen schoolchildren. Bandits planned to throw an assault grenade at a school in the Chechen capital of Grozny. The attack was scheduled for September 1, the first school day. On Monday, rebels made another attempt. Law enforcement officials found a F-1 assault grenade at School No. 26 of Grozny, and disarmed it.

Posted by: TS || 09/24/2003 3:29:19 AM || Comments || Link || E-Mail|| [6462 views] Top|| File under:
Home Front
U.S. Will Close Puerto Rico Naval Base
EFL


The United States will close its Roosevelt Roads Naval Station in eastern Puerto Rico within the next six months. Congress and

President Bush

are expected to sign off on the closure by the end of next week, said Anibal Acevado Vila, the U.S. territory's nonvoting congressional delegate. The Pentagon did not immediately return a phone call seeking comment.


"We don't need to comment, we've said it already."


The base's closure comes after several years of protests against U.S. military exercises in Vieques, which ended with the Navy's May 1 withdrawal from its bombing range on that tiny outlying island. Opponents said the bombing harmed the environment, the health of the island's 9,100 residents and its sole industries of fishing and tourism. The Navy maintains the exercises never posed a health threat. Since 1999, more than 1,000 dupes rubes rustics Marxists rank opportunists people — including Robert F. Kennedy Jr., the Rev. Al Sharpton and actor Edward James Olmos — have been arrested for breaking onto Navy lands to thwart the exercises. Gov. Sila Calderon wanted Roosevelt Roads to remain open even after the end to Vieques military exercises.


"We want defense spending slashed! We want military bases closed! except the one in my district; can you please leave that one alone? Ple-e-e-a-s-e>


Roosevelt Roads, which began laying off some of its 6,300 employees in April, injects an estimated $300 million a year into the U.S. Caribbean territory's economy. Acevado Vila, who is running for governor in 2004 from Calderon's People's Democratic Party, said the base's closure would open opportunities for tourism and other investment.


Turn it into a moment for left-liberal foot shooting and it'll be an instant success!
Posted by: Steve White || 09/24/2003 12:47:38 AM || Comments || Link || E-Mail|| [6465 views] Top|| File under:
Middle East
Palestinians Disappointed by Bush's U.N. Speech
Oh, I am so surprised! I expected something different...




President Bush's

perceived portrayal of Yasser Arafat Tuesday as a leader who has betrayed his people's cause will only spur Israel to hold a hardline against the Palestinians, a Palestinian official said. In a U.N. address focused on Iraq, Bush called on both Israel and the Palestinians to carry out commitments they made under a stalled U.S.-backed peace plan. But in an apparent reference to Arafat — whom the United States has sought to sideline — Bush said the Palestinian cause was being "betrayed by leaders who cling to power by feeding old hatreds and destroying the good work of others."


Consistent, isn't he? Yasser had his chance, early last year, and he blow it big time. Bush's attention span is much longer than the Paleos expected...

"The Palestinian people deserve their own state and they will gain that state by embracing new leaders committed to reform, to fighting terror and to building peace," Bush said, echoing remarks he has made in the past. Palestinian Labor Minister Ghassan Khatib called Bush's remarks unconstructive.


"The Frenchies always let us have their way. Why can't you?"

"It does not serve the cause of democracy when President Bush does not distinguish between a president who 'clings to power' through elections and one who does so by other methods," Khatib said. Palestinians elected Arafat president in 1996.
"The hatreds President Bush is speaking about are a result of the occupation and Israeli violence," he told Reuters.
"One of the bad things about such statements is that it encourages Israel to continue diminishing the rights of the Palestinian people and their leadership," Khatib added.


"Us Paleos, of course, don't need no encouraging..."
Posted by: Fred Pruitt || 09/24/2003 00:21 || Comments || Link || E-Mail|| [6470 views] Top|| File under:
Syria-Lebanon
More on the Hezbollah-Israeli prisoner exchange...
From Debka...
The Hizballah list reportedly includes 19 Lebanese prisoners, 40 Palestinian and a group of other Arab captives for the three bodies, Tanenboim and a personal undertaking by Nasrallah to dig for information about the fate of Ron Arad. This fresh chance of a real trade has come about — not because the Hizballah leader has changed his spots overnight, but because he is being squeezed by circumstances beyond his control. DEBKAfile's intelligence sources reveal that a major political upheaval is in progress in Lebanon that has seriously diminished the Shiite terrorist group's standing and bargaining capability.


Here's the important part...

It consists of two major events:
1. The United States is in mid-ploy for dislodging Syria from its positions of influence in Lebanon. The two Lebanese figures to watch are prime minister Rafiq Hariri and the former president Michel Aoun.


This is kind of a long-term process, but it's been underway since before the smoke cleared after Sammy was gone...

2. Heads of important Shiite hawzas in Lebanon, including Hizballah's spiritual leader Sayed Mohd Hussein Fadlallah, have applied to depart Lebanon and relocate in the Iraqi Shiite holy towns of towns of Najaf and Karbala.

This part's true, too. Mullah Fudlullah's been trying to distance himself from Hezbollah for the past couple years, a process that's accelerated since we went into Iraq. Lebanon's an Islamic backwater — Najaf is the big turban for Shiite clerics...
DEBKAfile's sources stress that the Lebanese clerics, far from being put off by the unrest in Iraq, are anxious to be part of what they regard as an epic process taking place between the Iraqi Shiite majority and the United States. This process is of pivotal importance in the global war on terror and future US relations with Islam. They see Iraq as the center of gravity of this important process and do not want to be shunted aside with Nasrallah and his terrorist group while it is fermenting.


Like I said — Lebanon's the sticks, Hezbollah's an idea whose time has gone. With Syria out, and Yasser dead, it's all downhill. Iraq's still chock full of possibilities...

The fulfillment of these two processes – by-products of the Iraqi war – threatens to leave the Hizballah marooned in the Lebanese backwater without Syrian protection and minus the spiritual backbone that elevated the organization to its unique standing in the Shiite world. Nasrallah senses his comedown is near and knows he is left with two hard choices: Either launch a ferocious military-cum-terror assault on Israel — in defiance of the prohibition from the Syrian and Iranian rulers ("Help the Palestinians, but only from a distance," he has been told by Tehran.); or jump aboard the US-backed bandwagon rushing to take over in Beirut. To do this, he must first disencumber himself of the Israeli prisoner issue which has become an impediment


Hopping aboard the U.S. bandwagon implies doing a 180. Plus there's the little matter of 251 dead Marines. Unleashing the terror war gets a conventional response, with piles of corpses. The IDF's passed the tipping point on taking out the head cheeses in terror organizations, so Nasrallah's neck's on the line if they go that way...

Therefore, while the Israeli media cling to their habitual manner of presenting Nasrallah as holding the high ground on the prisoner issue, the truth is that the trump cards have landed in Israel's hands — if only its leaders are canny enough to play them to advantage.


I agree with Debka's analysis on this. Someone ought to send it to Ted Kennedy. We wouldn't be at this point if we hadn't gone into Iraq, and the changes that have been wrought since April have been pretty significant. Five months from now Lebanon's going to look even more different...
Posted by: Fred Pruitt || 09/24/2003 00:21 || Comments || Link || E-Mail|| [6461 views] Top|| File under:
Who's in the News
37
[untagged]
Bookmark
E-Mail Me
The Classics
The O Club
Rantburg Store
The Bloids
The Never-ending Story
Thugburg
Gulf War I
The Way We Were
Bio
Merry-Go-Blog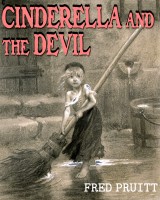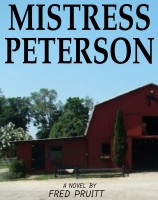 On Sale now!


A multi-volume chronology and reference guide set detailing three years of the Mexican Drug War between 2010 and 2012.

Rantburg.com and borderlandbeat.com correspondent and author Chris Covert presents his first non-fiction work detailing the drug and gang related violence in Mexico.

Chris gives us Mexican press dispatches of drug and gang war violence over three years, presented in a multi volume set intended to chronicle the death, violence and mayhem which has dominated Mexico for six years.
Click here for more information


Meet the Mods
In no particular order...


Steve White
Seafarious
Pappy
lotp
Scooter McGruder
john frum
tu3031
badanov
sherry
ryuge
GolfBravoUSMC
Bright Pebbles
trailing wife
Gloria
Fred
Besoeker
Glenmore
Frank G
3dc
Skidmark
Alaska Paul



Better than the average link...



Rantburg was assembled from recycled algorithms in the United States of America. No trees were destroyed in the production of this weblog. We did hurt some, though. Sorry.
34.239.177.24

Help keep the Burg running! Paypal: