Afghanistan
'Suicide attack' in Afghanistan
There has been a suicide car bomb attack outside the US military base in the capital of the Afghan province of Helmand, Lashkar Gah, officials say. The provincial governor told the BBC the attack was aimed at Dyncorp, a US company training the Afghan police force in poppy eradication work. The US military says three US nationals suffered minor injuries.

The BBC's Alistair Leithead in Kabul says this is the first such attack on the US base in Lashkar Gah. Of the three injured Americans, two were military personnel and one a civilian contractor, a US military statement said. It said the attacker died in the blast which completely destroyed his vehicle and a nearby truck. Britain is preparing to deploy 3,300 troops in Helmand in the coming months. The governor said the attack was the work of "al Qaeda and terrorists".

"Genius Holmes! How do you do it?"
Posted by: Steve || 04/07/2006 09:34 || Comments || Link || E-Mail|| [322 views] Top|| File under:
Arabia
172 al-Qaeda members to go on trial in Yemen
Yemen, which has convicted many suspected militants, will soon put on trial another 172 people for suspected links with Al-Qaeda and terrorism, an official weekly said Thursday.

Security agencies have referred to the public prosecution files about 172 people suspected of affiliation to Al-Qaeda and other terror groups, said September 26, mouthpiece of the defense ministry.

Some of them were arrested on suspicion of plotting armed attacks against domestic and foreign targets in Yemen, it said, quoting a security source.

The report said the prosecution was about to wrap up the interrogations and the suspects would go on trial "in the coming days," but it did not give a specific date.
Posted by: Dan Darling || 04/07/2006 00:58 || Comments || Link || E-Mail|| [410 views] Top|| File under:
Bangladesh
BD fines bank for terror funding
DHAKA: Bangladesh's central bank has fined the country's top Sharia-based commercial bank, Islami Bank, for transactions linked to Islamist militants. "A 100,000 taka ($1,425) fine was imposed on the IBBL under the anti-money laundering act after we had detected some transactions by them in violation of banking rules," an official with the Bangladesh Bank told Reuters on Thursday. "Although the amount is small, it is significant as the first penalty of the sort imposed by the central bank, which is investigating suspicious transactions in a number of banks," said the central bank official, who asked not to be identified.
Posted by: Fred || 04/07/2006 00:52 || Comments || Link || E-Mail|| [300 views] Top|| File under:
Caucasus/Russia/Central Asia
Gelayev follower captured in Chechnya
A militant of the gang led by filed commander Ruslan Gelayev was detained in the village of Aksai of Dagestan's Khasavyurt region.

As Itar-Tass learnt at the press service of the Interior Ministry of the republic, the gunman was detained at home. "According to the available information, the 36-year-old Dagestani underwent training in one of the camps of illegal armed groups in the village of Gekalovka in Chechnya under the command of Ruslan Gelayev, the Itar-Tass interlocutor specified.

According to the Interior Ministry, "within Gelayev's gang, the detainee participated in combat actions against federal forces and is a follower of the Islamic extremist trend."

During an examination at the detainee's house, which was conducted within the framework of a criminal case instituted in March this year according to the article "robbery" of the Russian Criminal Code, a RGD-5 grenade, a projectile for a VOG-25 under-barrel grenade launcher, 55 fire arms cartridges, two submachine-gun magazines, eight grams of marihuana and religious literature were seized.

The detainee confessed his participation in illegal armed groups. Investigators are engaged now in checking his involvement in acts of terrorism in Chechnya and Dagestan.

Criminal proceedings were instituted against the detainee.
Posted by: Dan Darling || 04/07/2006 03:03 || Comments || Link || E-Mail|| [324 views] Top|| File under:
Down Under
Al-Qaeda supporters active in New Zealand
Al Qaeda sympathisers with links to overseas extremists are living in New Zealand and increased vigilance is needed to keep the country free from terrorism, the Security Intelligence Service warns. The spy agency says there are also people in New Zealand who have participated in jihad - holy war - in countries such as Bosnia. And it has investigated links in New Zealand to technology used to support weapons of mass destruction programmes in other countries and has checked out people trying to raise funds for terrorist organisations. The information was revealed in the SIS's annual report, tabled in Parliament yesterday.

But one security analyst suggested it was alarmist and self-serving. Political studies senior lecturer Dr Paul Buchanan said the number of dangerous extremists could be "counted on one hand".

SIS head Richard Woods said New Zealand could not afford to be complacent, even though the agency was not aware of a specific terrorist threat against the country. He said last year's London bombings - carried out by British citizens - showed that the threat now lies within countries. "Whereas terrorist acts were previously directed by the al Qaeda core, that core has now been largely disrupted and its role has become more inspirational rather than managerial. Local groups now act independently, but still with devastating results." Mr Woods said increased vigilance was needed to make sure New Zealand was neither a victim nor the source of an act of terrorism.

The SIS refused to elaborate yesterday on what form the increase in vigilance would take. Mr Woods did say that support and information from the public were vital. "But no one can guarantee that that goal [preventing terrorism in New Zealand] will always be achieved."

The report warns that al Qaeda's new "inspirational approach" meant the threat could come from individuals already living in New Zealand. "Overseas experience has shown that terrorist threats in any country can develop quickly." The report notes that the vast majority of Muslims in New Zealand are "law-abiding members of the community who are of no security concern" and said the Islamic community had kept a check on the activities of radical Muslims. The report said the agency has 144 staff and a budget of $20 million. In the year to June 30, 19 domestic interception warrants - to obtain all forms of communication - were in force.

Dr Buchanan, from the University of Auckland, said the SIS report was an exercise in "bureaucratic self-justification". "Within it there are certainly some nuggets of truth about individuals who may be dangerous given their ideological disposition. But I think we could count the number of those people on one hand."

He said New Zealand had no history of conflict with any Islamic country or group and could not be compared to Britain, which had taken part in the invasion of Iraq. "I think it is outrageously alarmist," Dr Buchanan said. "If we continue to scapegoat native-born Muslim men, particularly Arab men, sooner or later some youth will become enraged and do something."

Green MP Keith Locke said there was no visible evidence in New Zealand to support the SIS's claims. "I think he [Richard Woods] is crying wolf and scaring the New Zealand population unnecessarily. It seems to be more of a job justification exercise."

What the SIS has monitored:

* Activities in New Zealand of a foreign national assessed to be a close associate of Islamic extremists in a foreign country.

* Apparent links between New Zealanders and international terrorist activities.

* Activities of individuals thought to be Islamic extremists.

* People trying to raise funds for terrorist organisations.

* Links to technology used to support weapons of mass destruction.

* Covert work by foreign intelligence organisations in NZ.
Posted by: Dan Darling || 04/07/2006 00:57 || Comments || Link || E-Mail|| [284 views] Top|| File under:
Europe
Turkish boomer babe kills self, injures one in mosque blast
A female suicide bomber blew herself up Friday in front of a mosque in the Black Sea city of Ordu, injuring one person, police said. Another bomb exploded in southeastern Turkey as a vehicle passed by, wounding two people, officials said. The explosions followed the worst street rioting in Turkey in a decade, which has left 16 people dead, mostly Kurdish rioters. A militant Kurdish group had vowed to step up attacks to avenge those deaths.


Posted by: Seafarious || 04/07/2006 12:28 || Comments || Link || E-Mail|| [319 views] Top|| File under:
FBIS: Italian plot thwarted by Moroccan secret police
An informed judiciary source has revealed the fate of nine Moroccan youths who were arrested in obscure circumstances in Moulay Rachid district, Casablanca, in the middle of last week. The same source says that the detained youths, who have been arrested by elements from the directorate of the security of the territory [DST, secret service] because of their links with an already captured Tunisian national, have been all brought before the investigating judge, in Sale court of appeal. The youths were investigated in detail in relation to accusations of setting up a criminal gang to prepare and use explosives, severely endangering public order and collecting money in order to finance acts of sabotage. The source adds that the Moroccan suspects as well as a Tunisian national called Mohamed Ben Hedi Msahel have been arrested in successive police raids after the discovery that the Tunisian national had been forging passports and had close ties with eight Moroccan youths.

Preliminary investigations showed that the nine arrested persons used to meet in circumstances described by the source as "suspicious", in a place rented by the Tunisian Mohamed Ben Hedi Msahel. The source further says that, in raids carried out in the work places of two accused and in houses in Moulay Rachid district, the police has found several cassettes, compact discs and Salafia Jihadia books which belong to the Tunisian national. The latter used to distribute them to the members of his group.

According to the same source, the Tunisian security services have asked their Moroccan counterparts to deport the Tunisian suspect to Tunisia, and it is quite possible that the Tunisian demand will be met given the existence of a memo of judiciary cooperation between Rabat and Tunis. However, the source rules out that the Tunisian demand will be met before the completion of the detailed investigations in Morocco, and the clarification of all facts regarding this case.

In this connection, the same judiciary source says that the police raids have been secretly prepared to ensure their success, and they came after the secret police had observed suspicious moves made by the nine arrested men. The latter have become closely connected and have started expanding their cell whose objectives remain unclear, so far. It is however assumed that the cell was busy making preparations for acts of sabotage against public services in Morocco.

Moreover, a source close to the family of one of the arrested men says that the police have arrived at his house in civilian clothes. They searched the house and took away with them Said Farez who was arrested while on his way to his vocational training school. The source adds that the police have arrested also Abdelhak Ettouri, Lahsene Mahater and Said Gharrar in the evening of the same day. The same source points out that the secret police men have used a kidnapping style in arresting the men in question, and this has led the relatives of the latter to take legal action and to ask the Ministry of Justice to launch an investigation into the kidnapping of the eight youths. This request was all the more relevant because the Ben Msik-Sidi Othman regional police directorate had denied any knowledge of the arrests of the youths.

The same source adds that, since they learned about the fate of their children and of the accusations made against them, their families have been in a state of shock and disarray caused by the arrests revealed by the judiciary authorities after indicting the nine detainees.

According to locals in Moulay Rachid district, this case came to the open early last week after the family of Said Farez had called for an investigation into his kidnapping by elements in civilian clothes who took him to an unknown destination. This case is the latest in a series of court cases brought before the judges of the Rabat court of appeal and involving the dismantling of terrorist plans at the stage of preparation.
Posted by: Dan Darling || 04/07/2006 02:56 || Comments || Link || E-Mail|| [288 views] Top|| File under:
FBIS: Italian election plot ordered by Binny
In coordination with the Rabat court of appeal public prosecution office, the national judiciary police brigade this week circulated a search warrant to catch an Algerian national called Amer Laarej. The latter is a member of the Algerian Salafia group for call and combat and is linked to a terrorist cell that has been dismantled by the Moroccan security services. Among the members of this cell figure a Tunisian national called Mohamed Ben Hedi Msahel and three Moroccans living in Italy and in France, who, according to the Moroccan police, have made plans to carry out terrorist attacks in Italy, France and Morocco.

Various border police stations have received photographs and information concerning the Algerian national who is wanted by the Moroccan police. This Algerian is known by aliases such as Ali El Jazairi and Slim El Ouahrani; he moves about with a false identity and, according to information received by the Moroccan national judiciary police, he lives in Italy and has links with members of Al-Qa'idah organization, with the Algerian Salafia group for call and combat and with the coordinator of Bin-Ladin's organization in Europe, a man known as Abu Hamza El Jazairi. He entered Morocco last February and infiltrated into Algeria from Morocco twice.

According to investigations carried out in Rabat, the Algerian Amer Laarej, whose photograph was found in the car of the Tunisian man currently under arrest, in the framework of this case, had a meeting with three Moroccans nationals in a cafe in Sale and he revealed to them the existence of a coordinated action between the Algerian group for call and combat and
illegal emigration networks to facilitate the infiltration of members of terrorist cells from Morocco into Algeria.

In this context, a suspect under arrest in Rabat admitted that Amer Laarej had infiltrated into Algeria for the first time with the help of a network specialized in illegal emigration and, for a fee, the latter took him to Maghnia, then to Oran then to a camp controlled by the Salafia group for call and combat.

Likewise, investigations conducted in Morocco with nine suspects revealed that the latter had made plans to attack the American Embassy in Rabat with explosives acquired by Amer Laarej alias Ali El Jazairi. The plan was for the explosives to be placed in a tunnel dug under the American Embassy, a feat that would have been strongly echoed and would have had powerful repercussions worldwide.

With regard to the acts of terrorism planned for by the Tunisian, the Algerian and the Moroccan national Anwar Mijrar in Europe, the Tunisian said, during police investigations in Rabat, that they included the blowing up of the headquarters of the French secret service, a restaurant and a cafe frequented by French Intelligence officers, the underground train line no. 14, the Francois Mitterrand library and La Defence trade centre in Paris. As for Italy, the terrorist cell led by the Tunisian national in question had planned to blow up the Bologna cathedral because, it is alleged, it contains caricatures
that are disparaging about the Messenger of God, may the prayers and peace of God be upon him. The same terrorist cell also planned to carry out acts of terrorism in Denmark. The Tunisian man had charged the Algerian Amer Taarej with the task of making the explosives.

Eight Moroccan nationals are on trial in the framework of this terrorism-related case, namely Abdelghani A, Abdelfattah H, Abdelhak T, Lahsene M, Adel G, A.K, Mohamed H and Said F. It is worth noting that Amer Laarej, together with the Tunisian national, infiltrated into Algeria last February and there they met a commander of the Algerian Armed Group, who handed them a letter meant to be delivered by the Tunisian, Msahel, to the commander of Al-Qa'idah organization in Europe, a man known by his alias: Abu Hamza El Jazairi. The letter makes it clear that Bin-Ladin approves of the terrorist operations planned to be carried out in Italy, in the other European countries and in Morocco.

The Algerian national now wanted by the Moroccan police read the above-mentioned letter and burned it in Algeria, but it was re-written by the Tunisian national during his interrogation by the Moroccan police.
Posted by: Dan Darling || 04/07/2006 02:55 || Comments || Link || E-Mail|| [300 views] Top|| File under:
Terrorist attacks set to hit Italy before elections
Italian authorities have thwarted terror plots against a church in Bologna and Milan's subway, the interior minister said yesterday, and a newspaper reported that the attacks were timed to happen before next week's elections.

"There was a terrorist plot that was to be carried out in our country and the monitoring and prevention action of our forces allowed us to thwart it," said Giuseppe Pisanu.

The plot involved seven people: three who had been expelled from Italy, two under arrest, one under surveillance and one at large, said Pisanu, speaking in Sardinia before the general elections on April 9 and 10.

Italians will be voting in national elections for the first time since the September 11 attacks in the United States. Bombings in Spain and Britain raised fears that Italy could also be targeted by Islamic terrorism because the country is part of the US-led coalition in Iraq.

The San Petronio basilica in Bologna, which was among the planned targets of the alleged plot, contains a fifteenth-century fresco Muslim groups have interpreted as insulting to Islam. Police arrested four Moroccans and an Italian at the basilica in 2002 and accused them of planning an attack there. The charges were later dropped.

The daily Corriere della Sera reported that the alleged plotters aimed to carry out the attacks before the elections.
The investigation stemmed from the arrest last month in Morocco of a Tunisian who lives in Milan, Corriere said. The man told investigators about the plan and Pisanu ordered the expulsions last week.
Posted by: Dan Darling || 04/07/2006 01:13 || Comments || Link || E-Mail|| [310 views] Top|| File under:
India-Pakistan
Pakistani madrassa reform is a sham. Wotta surprise
Although the Pakistani government vowed to reform the country's 13,000 madrassas or Islamic seminaries, little has actually changed. After the London bombings in July, when it was confirmed that two of the suicide bombers had travelled to Pakistan before the attacks and one of them was also shown to have visited a Pakistani madrassa, Pakistani president Pervez Musharraf said that all foreign students in the madrassas, some 1,400 of them, had to leave the country by the end of 2005. Months after the pronouncement, and after fierce opposition from Pakistan's religious parties, the reality on the ground is different.

"Visas are no longer issued to foreign students," Fayaz Ali Khan, the additional inspector general of police in the southern port city of Karachi told Adnkronos International (AKI). But Khan, head of the Special Branch, in-charge of intelligence and issuing the visas, admitted that "there are foreign students already present in the madrassas and they have been allowed to complete their studies".

However these steps back from the promises made to the West do actually correspond to an internal logic. Musharraf cannot deal with a full confrontation with the religious parties in the country that control the government in two out of four provinces and have a significant influence in the national parliament.

Currently, the federal government is in the middle of a troubling military stand-off, both in the south-western province of Baluchistan with clashes between Pakistani troops and tribal rebels as well as major offensives in the tribal region of Waziristan which lies on the Afghan-Pakistan border against pro-Taliban militants. The unrest can prove lethal for Musharraf, who the West see as the moderate force within Pakistan.

One of the more important madrassas in Karachi and among the largest in Pakistan, the Jamiatul Uloom Islamia of Binori Town, the school in which a large part of the Taliban studied, denies the pronouncements made by Islamabad.

'"It is not true that foreign students are not allowed," said Abdul Razzak Sekandar, the elderly rector in Binori Town, in an interview with AKI. "Those who are already here remain and new students continue to arrive," he said.

Sekandar, who remembers his participation in 2004 at an Islamic religious seminar in Rome, also attended by Vatican and Italian government representatives, cites the UN charter which states that people should be allowed to study and practice their religion.

What's more, Sekandar argues, "foreign engineering and medicine students are allowed to come here to study, so why should be prevent those wishing to study religion."

To give an idea of the importance of Binori Town, the temple of the Deobandist school of Sunni orthodoxy - the most radical on the subcontinent - a few figures suffice.

Some 2,2000 students ranging in age from 5-20 years study and live on the premises. Binori Town alone controls another 16 major Koranic schools in Karachi and hundreds across Pakistan: It is an economically independent and hard to control entity, which has made its influence felt in the organisation of recent mass demonstrations against the cartoons of the Prophet Mohammed, published by a Danish newspaper, and deemed offensive to many Muslims.

"There were acts of violence, that is true" Sekandar admits, "but not by our students. On the contrary, the government appreciated our moderation."

However without calling into question the severe cordiality and good faith of Sekandar, not so long ago it was here that Osama Bin Laden reportedly met Mullah Omar, a regular guest was Omar Sheikh, the organiser of the kidnapping and killing of American journalist Daniel Pearl. Binori Town in recent years has had two of its mufti murdered, possibly victims of the unstoppable flow of reciprocal violence with the Shiite community, but also perhaps due to their own intransigence. The last rector, Nizamuddin Shamzai, killed two years ago on the steps of the madrassa, had issued a fatwa against Pakistani troops engaged alongside US forces hunting down Taliban and al-Qaeda figures in the tribal areas bordering Afghanistan. There are rumours that the powerful intelligence services (ISI) sent one of their hitmen to eliminate him.

Sekandar rejects any accusations of terrorism. "We believe in all the prophets and if a Muslim rejects one then he is outside Islam. The problem with the Jews and the Christians is that they believe in only one prophet. So who is the extremist?" He puts it down to "misconception" of madrassas by the West.

A similar concept was expressed recently by the religious affairs minister Ejaz ul-Haq, tasked with overseeing the reform of the madrassas. "No madrassa in the past has been involved in terrorism" he stated.

Ul-Haq, son of the late dictator, Zia ul-Haq, who from the 1970s began the forced Islamisation of 'Pakistan and gave a decisive push to the uncontrolled proliferation of the Koranic schools, also said that "the registration process is proceeding".

In reality, according to independent estimates, only 3,000 out of 13,000 madrassas have to date responded to the census imposed by the government.

This system grew beyond all reasonable control during the years of the Soviet invasion of Afghanistan when, with the support of the various Pakistani regimes and funding from Saudi Arabia, hundreds of thousands of young mujahadeen were indoctrinated and sent off to fight the Russians.

Then after the 11 September, 2001 attacks in the US, the madrassas found themselves transformed overnight into dangerous jihadi assembly lines, in the eyes of the West, at least.

"Not all madrassas are extremist" said Pakistan's 'general-dictator', as Sekandar refers to Pervez Musharraf. The rector says he met the president several weeks earlier to discuss reforms and urged him to press the United Nations on the wave of the cartoon protests around the world, to adopt a resolution condemning blasphemy against all religions.

Musharraf is depicted as an enemy for his desire [so far not realised] to put the madrassas in order, keeping tabs on who studies there, obliging them to teach modern subjects such as English and science and making them provide information on where they receive funding. But he is also perceived as an interlocutor in the joint committee where representatives of government and of the five main theological schools that own madrassas meet to discuss the reforms.

'Planet madrassa' has become over the years an anomalous slice of Pakistan's non-existent welfare state, offering board, lodging and instruction, even if education is limited to studying the Koran, to 1.7 million Pakistani children, mainly from poor families.

It is free, as it is funded by Islamic charity, making up for the state' incapacity of provide education and support for Pakistanis of school age.

Children from five years of age learn the Koran by heart, repeating litanies of Arab verse, without understanding what it all means, only to have it explained through the filter of mullahs who are not always enlightened.

The equation madrassa = terrorism is undoubtedly a gross generalisation, but the problem remains serious, with the risks that generations of young people in Pakistan continue to grow up in a climate of diffidence and misunderstanding of the West- if not of outright hate towards all things Western .

The International Crisis group, a respected think tank which is generally attentive to and critical of power in Pakistan, wrote in a recent report: "Militancy is only one part of the madrassa problem. The jihadi phenomenon is independent of them and most jihadis do not come from these schools. The pro-jihad madrassas limit themselves to supporting the Jihadi movement, mainly in terms of recruitment. Most schools do not provide any military training, but sew the seeds of extremists in the minds of students."
Posted by: Dan Darling || 04/07/2006 02:37 || Comments || Link || E-Mail|| [421 views] Top|| File under:
Uneasy calm descends over Miranshah
"It's calm, sir!"
"Yes. Too calm!"

An uneasy calm prevailed Friday in a volatile tribal region in northwestern Pakistan where fighting earlier this week between security forces and suspected pro-Taleban militants left 40 militants dead, residents said. Friday marked the first time in the past 24 hours that the sound of gunshots hadn't reverberated around North Waziristan, of which Miran Shah is the main town, said tribal elder Subhan Allah. Elders were to meet later Friday to discuss how Pakistani military operations could be avoided in future, he said. Local authorities displayed only eight of the slain rebels' bodies at a government compound Thursday, and relatives took them to neighboring South Waziristan for burial, said Allah.
Posted by: Dan Darling || 04/07/2006 02:31 || Comments || Link || E-Mail|| [287 views] Top|| File under:
Thousands of Sipah-e-Sahaba members descend on Islamabad
Sipah-e-Sahaba has thousands of members? Dear God ...


Thousands of activists from an outlawed Sunni Muslim militant group rallied in Pakistan's capital, calling for the establishment of an Islamic theocracy in the country and across the world.

Activists of Sipah-e-Sahaba Pakistan (SSP) openly distributed pamphlets preaching jihad, or holy war, and hatred against minority Shi'ites in Islamabad as their leaders delivered fiery speeches to a crowd of around 5,000 late on Thursday.

They also sold video compact discs of beheadings of American soldiers in Iraq, militant activities in Afghanistan and Pakistan at the rally, which they said was convened to celebrate the birthday of the Prophet Mohammad this month.

One of the organisers thanked the Islamabad administration for allowing the rally, which was held under floodlights in a bus depot, with hundreds of riot police watching on.

The group is known to have close links with Jaish-e-Mohammad, a key militant group fighting in Indian-ruled Kashmir and an organisation that has forged links with al Qaeda.

The rally was also addressed by Zaheer-ul-Islam Abbasi, a former general who was sacked and arrested in 1995 for trying to topple the government of former Prime Minister Benazir Bhutto and the military's top brass with an aim to enforce a Taliban-like rule in the country.

"The concept of nation state is an obstacle in the way of establishment of Khilafat (puritanical Islamic rule)," he said.

"We will start establishment of Khilafat in Pakistan and then will do so across the world," he vowed.

Last July, President Pervez Musharraf ordered a major crackdown against clerics and organisations inciting sectarian violence, having already banned SSP, or "Army of the Companions of the Prophet Mohammad" in 2002.

Some of the crowd briefly chanted anti-Shi'ite slogans, until they were told to refrain by their leaders.

They also swore allegiance to their late leader, Maulana Azam Tariq, a fiery pro-Taliban cleric who was assassinated in Islamabad in 2003, and founder of their militant organisation, Haq Nawaz Jhangvi, who was killed in 1980s.

On Thursday, a prominent Shi'ite Muslim cleric narrowly escaped an assassination attempt in the southern city of Karachi after his car was hit by a remote-controlled bomb.

Authorities have launched several crackdowns on militant outfits since Pakistan joined a U.S.-led war on terrorism in the wake of the September 11 attacks on the United States, but critics say that the steps taken have been half-hearted and many groups have resurfaced under new names.

Like other groups, SSP remerged under the new name of Millat-e-Islamia Pakistan or Islamic Nation of Pakistan.

Founded in the 1980s, it wants Pakistan to be officially declared a Sunni Muslim state.
Posted by: Dan Darling || 04/07/2006 02:29 || Comments || Link || E-Mail|| [410 views] Top|| File under:
Rocket attacks on FC check-posts
QUETTA: Militants fired several rockets on security check-posts in Dera Bugti, Kohlu, Sibbi and Pir Koh on Thursday, but caused no casualties or major damage. The militants targeted security forces but the rockets landed in open spaces. The security forces retaliated but the attackers fled.
Posted by: Fred || 04/07/2006 00:28 || Comments || Link || E-Mail|| [294 views] Top|| File under:
Pipeline in Hub explodes
QUETTA: A part of the main gas pipeline in Hub exploded late on Thursday. No casualty was reported and authorities are investigating the cause of the blast. Police officials said that a boundary wall near the pipeline had been damaged and small parts of the pipeline had spread in the area. They said that preliminary investigations revealed did not show any signs of sabotage. "The pipeline might have exploded because of the gas pressure," they added. Police and gas company officials from Karachi have cordoned off the area and repair has started.

Also, a man identifying himself as Meerak Baloch, a Baloch Liberation Army representative, claimed responsibility for the blast. He said that BLA activists had planted explosives around the pipeline and blown it up. Provincial government officials were not available for comment.
Posted by: Fred || 04/07/2006 00:00 || Comments || Link || E-Mail|| [382 views] Top|| File under:
Mengal's arms licences cancelled
The Interior Ministry on Thursday cancelled the arms licenses issued to Sardar Akhtar Mengal, the former chief minister of Balochistan. A statement from the ministry said that licences issued to Mengal by the federal and the provincial governments stand cancelled. The licences were cancelled because security personnel have been manhandled and confined at the former chief minister's residence in Karachi, the statement said.

No elk hunting for Akhtar this year
Posted by: Fred || 04/07/2006 00:00 || Comments || Link || E-Mail|| [320 views] Top|| File under:
Pak claims 40 fighters killed
Pakistani forces have killed at least 40 pro-Taliban militants in a tribal region near the Afghan border, the military said. Major-General Shaukat Sultan, a military spokesman, told Reuters on Thursday: "Latest information shows that at least 40 miscreants were killed." Army sources had earlier put the tally at 16.

Pakistani forces launched a counter-offensive using helicopter gunships on Wednesday after militants killed four paramilitary troops in an attack on their post in the Shawal area of North Waziristan. Shawal is about 50km west of North Waziristan's main town of Miranshah. A statement from the administration of tribal affairs in North West Frontier Province said 19 militants were arrested and they all came from North and South Waziristan. It said about 150 militants were involved in the fighting.

Tensions have been running high in North Waziristan since last month's clashes in which around 200 tribesmen were killed. The tribesmen were answering a call to arms by militant Muslim clerics after a special forces attack on an al-Qaeda camp.
Posted by: Fred || 04/07/2006 00:00 || Comments || Link || E-Mail|| [307 views] Top|| File under:
Iraq
Debka sez: American troops pour into Iraqi Shiite towns of Najef and Karbala
The US military command in Iraq dispatched large-scale Marine forces with armor, tank and helicopter support to the two Shiite shrine cities south of Baghdad before dawn Friday, April 7. DEBKAfile's military sources report the action followed a threat by radical Shiite cleric Moqtada Sadr to overrun the Shiite cities and Baghdad's Shiite suburb, if the Americans force the Iran-backed interim prime minister Ibrahim Jaafari to step down.

Armed Shiite tribesman have smuggled senior Shiite cleric Grand Ayatollah Ali Sistani and his staff out of the city and harm's way, amid fears the Mehdi Army may take him hostage. The tribes have taken him under their protection.

While US forces took control of central Najef, they are keeping to Karbala's western suburbs; Sadr's men occupy the center and are building military positions.

In the summer of 2004, US and Iraqi forces crushed a rebellion staged by Sadr at the head of his militia. DEBKAfile's military sources reveal that since this defeat, the Mehdi Army has developed into the strongest and best equipped armed force in Iraq, outgunning its two Shiite rivals, the Badr Force and Wolves Brigades. The buildup is entirely the work of Iran's Revolutionary Guards and undercover agents.

Saturday, April 8, formal talks aimed at breaking Iraq's political stalemate begin in Baghdad between a US delegation headed by ambassador Zalmay Khalilzad and an Iranian delegation. Jaafari's refusal to stand aside is the main hurdle in the way of a unity government.
Posted by: phil_b || 04/07/2006 17:52 || Comments || Link || E-Mail|| [324 views] Top|| File under:
Debka sez: American troops pour into Iraqi Shiite towns of Najef and Karbala
The US military command in Iraq dispatched large-scale Marine forces with armor, tank and helicopter support to the two Shiite shrine cities south of Baghdad before dawn Friday, April 7. DEBKAfile's military sources report the action followed a threat by radical Shiite cleric Moqtada Sadr to overrun the Shiite cities and Baghdad's Shiite suburb, if the Americans force the Iran-backed interim prime minister Ibrahim Jaafari to step down.

Armed Shiite tribesman have smuggled senior Shiite cleric Grand Ayatollah Ali Sistani and his staff out of the city and harm's way, amid fears the Mehdi Army may take him hostage. The tribes have taken him under their protection.

While US forces took control of central Najef, they are keeping to Karbala's western suburbs; Sadr's men occupy the center and are building military positions.

In the summer of 2004, US and Iraqi forces crushed a rebellion staged by Sadr at the head of his militia. DEBKAfile's military sources reveal that since this defeat, the Mehdi Army has developed into the strongest and best equipped armed force in Iraq, outgunning its two Shiite rivals, the Badr Force and Wolves Brigades. The buildup is entirely the work of Iran's Revolutionary Guards and undercover agents.

Saturday, April 8, formal talks aimed at breaking Iraq's political stalemate begin in Baghdad between a US delegation headed by ambassador Zalmay Khalilzad and an Iranian delegation. Jaafari's refusal to stand aside is the main hurdle in the way of a unity government.
Posted by: phil_b || 04/07/2006 17:52 || Comments || Link || E-Mail|| [318 views] Top|| File under:
Marines Attempt to Stabilize Syrian Border
QAIM, Iraq (AP) -- U.S. Marines along the volatile Syrian border have largely abandoned big bases to fan out over a dozen smaller outposts within cities - part of a resurrected Vietnam-era strategy to live among civilians and mentor local soldiers. Hundreds of Marines now live in 13 "battle positions" in five riverside cities, near where the Euphrates River enters Iraq from Syria. The new positioning allows them to launch more patrols - especially foot patrols - but also increases their exposure to attacks because they travel in smaller numbers.

The strategy, implemented after a large-scale U.S. and Iraqi offensive in the area last November, is in part a reaction against a common U.S. military tactic in Iraq of relying on patrols that depart from sprawling bases on the edges of cities. "You've got to be in the towns, live among the people, eat with them ... until the people start telling you where the bad people are," said Lt. Col. Julian D. Alford. "If you live on the (bases) outside the city and come in for patrols, you're not going to win this."

It's the old "Hearts and Minds" program

But the new strategy also illustrates how the situation in Iraq varies dramatically from region to region. As opposed to most areas of Iraq where U.S. troops are starting to hand over bases to Iraqi troops, this majority Sunni far western portion of Anbar province lags behind - with sufficient numbers of U.S. and Iraqi troops having just arrived. U.S. commanders view the border region as key because they say foreign fighters coming from Syria can be intercepted here before they reach more populated parts of Iraq. Suicide bombings in Baghdad and other cities have dropped because of this strategy, commanders say.

Alford, who commands the 3rd Battalion, 6th Regiment that oversees this area, says the strategy of "spreading out" was modeled after the Vietnam-era CAPs program, or Combined Action Platoon. That program based small groups of Marines inside villages to train South Vietnamese soldiers who gradually assumed greater security responsibilities. Alford said he decided to implement the plan during a predeployment trip to the area last year. "It's worked to a 'T,'" he said.

Marines say the constant local presence helps with outreach efforts to local tribesmen who only recently actively supported the insurgency. Marines now hold regular meetings with tribal leaders and have started their first major reconstruction projects, beginning with a project that paid local workers to clean up debris from the November assault.

An Iraqi army brigade that arrived in October with about 2,000 soldiers has been dispersed across the area, and Marines have begun training the Iraqi soldiers - some fresh out of boot camp and most from the Shiite south rather than from the Sunni areas around here. So far, however, the Iraqis remain largely dependent on U.S. forces to lead missions and provide critical supplies such as food and ammunition.

In the city of Husaybah, Marines try to a have a foot patrol on the streets at all times, usually made of an equal number of Marines and Iraqis. They roam neighborhoods littered with rubble left over from fighting, and operate from two bases, including a U.S.-Iraqi base within an abandoned train station. Alford asserted that with additional training the current Iraqi soldiers could soon largely control the area with fewer American troops - as long as U.S. logistics support, airpower and reinforcements continue.

In addition to the Iraqi soldiers put here, police recruiting drives have drawn hundreds of local residents in recent weeks, part of plans to establish a force of at least 600 officers. Insurgent attacks in the area have sharply decreased since the November offensive, but violence still flares on occasion. One suicide car bombing last month killed two Marines. And near one American outpost in Husaybah, a rocket was recently found on a school rooftop and pointed at the Americans' location.

"There hasn't been that much activity since the operation, but they're trickling back," said Lance Cpl. Daniel Turner of Laurel, Md., as he searched other nearby schools. With the wide dispersion of troops, greater responsibilities have been delegated to young Marines who oversee their platoons on bases miles away from their commanders. Alford says his job is just to make sure the Marine outposts have food, water and general guidance.

"This is a sergeants' and lieutenants' war - they're the ones who are going to win this thing," he said.
Posted by: Steve || 04/07/2006 10:25 || Comments || Link || E-Mail|| [321 views] Top|| File under:
40 76 killed in Iraq mosque attack
At least 40 people have died in a suicide bombing attack on a Shia mosque in Baghdad, Iraqi police said today. Two suicide bombers blew themselves up at the Buratha mosque in the north of the capital, one inside the building and the other outside, Reuters reported. Sky News said at least 47 people had been killed in the blast. Reports suggested between 35 and 40 people had been wounded in the attack.The mosque belongs to the Supreme Council for Islamic Revolution in Iraq (SCIRI), the most powerful party in the country's ruling Shia Alliance. Police Major Falah al-Mohammedawi said at least 30 people had been injured, based on casualty figures from three hospitals. Officials said shrapnel found at the scene suggested the blasts could have been caused by an explosive vest. However, some reports suggested the attack could have been a combination of mortar fire and a stationary bomb.
They were dressed like women:
The three bombers were wearing suicide vests. One detonated an explosive inside the hallway of the mosque, another at the main entrance and the third outside the site as worshippers were leaving, police said. Police Lt. Col. Falah al-Mohammedawi said the blasts were caused by two suicide attackers wearing black abayas at the Buratha mosque, which is affiliated with the Supreme Council for the Islamic Revolution in Iraq, the main Shiite party.

Jalal Eddin al-Sagheer, the preacher at the mosque and one of the country's leading politicians, said there were three assailants. One came through the women's security checkpoint and blew up first, he said. Another raced into the mosque's courtyard while a third came to his office before detonating themselves, said al-Sagheer, who was not injured. He accused Sunni politicians and clerics of waging "a campaign of distortions and lies against the Buratha mosque, claiming that it includes Sunni prisoners and mass graves of Sunnis."
Posted by: Steve White || 04/07/2006 10:23 || Comments || Link || E-Mail|| [320 views] Top|| File under:
Mosque Explosion Kills 46 in Iraq
Two suicide attackers wearing women's cloaks blew themselves up Friday in a Shiite mosque in northern Baghdad, killing at least 46 people and wounding scores, police said. It was the second major attack against Shiite targets in as many days. The violence came as U.S. Ambassador Zalmay Khalilzad warned that Iraq faces the possibility of sectarian civil war if efforts to build a national unity government do not succeed, and that such a conflict could affect the entire Middle East.

Police Lt. Col. Falah al-Mohammedawi said the blasts occurred at the Buratha mosque, which is affiliated with the Supreme Council for the Islamic Revolution in Iraq, the main Shiite party. First reports said the explosions were caused by mortar fire, but al- Mohammedawi said police had confirmed they were suicide attacks.

The attack occurred as worshippers were leaving at the end of Friday prayers, the main weekly religious service. Earlier Friday, the Interior Ministry cautioned people in Baghdad to avoid crowds near mosques and markets due to a car bomb threat. A prominent Shiite politician, Jalal Eddin al-Sagheer, was among the worshippers but police said he was unhurt. Rescuers carried the bodies from the mosque compound on makeshift wooden wheelbarrows and loaded them on the backs of pickup trucks. The Baghdad city council urged Iraqis to donate blood for those wounded.

On Thursday, a car bomb exploded about 300 yards from the Imam Ali mosque in Najaf, the most sacred shrine in Iraq for Shiite Muslims. Ten people were killed, police said.

The attack Friday was likely to increase tensions between Sunni and Shiite Muslims, already at a high level following the Feb. 22 blast at a Shiite shrine in Samarra and reprisal killings. That bombing triggered a war of reprisal attacks against Sunni mosques and clerics. "This explosion is trying to provoke Iraqis to sectarian sedition through bombing the mosques," said Salah Abdul-Razzaq, a Baghdad city council member.

The Interior Ministry, which oversees police, said it had received intelligence that insurgents were preparing to set off seven car bombs in Baghdad. Al-Mohammedawi said the alert would remain until the bombs were discovered and deactivated. Security forces were searching the city, with orders to protect holy sites and be on the lookout for suspicious cars, the statement said. Citizens were urged to "be cautious, and to avoid gatherings or crowds while leaving markets, mosques and churches."

The statement also warned that legal measures would be taken against "any security official who fails to take the necessary procedures to foil any terrorist attack in his area." The ministry faces accusations of militia infiltration in its ranks. Other car bombs were possibly heading to some southern Iraqi provinces as well, the statement said, putting security forces in the south on high alert.

Khalilzad, meanwhile, told the British Broadcasting Corp. that political contacts among Sunni, Shiite and Kurdish leaders were improving, but that within the general population, "polarization along sectarian lines" was intensifying _ in part due to the role of armed militias. He warned that "a sectarian war in Iraq" could draw in neighboring countries, "affecting the entire region." "That's a possibility if we don't do everything we can to make this country work," Khalilzad said. "What's happening here has huge implications for the region and the world."

He said the best way to prevent such a conflict was to form a government including representatives of all groups. That effort has stalled over Sunni and Kurdish opposition to the Shiite candidate to lead the government, Prime Minister Ibrahim al-Jaafari. Khalilzad avoided any criticism of al-Jaafari. He said there were many competent Iraqis capable of leading the government "and Prime Minister al-Jaafari certainly is one of them." Khalilzad said the international community must do everything possible "to make this country work" because failure "would have the most serious consequences for the Iraqis, for sure, but also for the region and for the world." Rising sectarian tensions _ worsened by armed, religiously based militias and death squads _ have emerged as a significant threat to U.S. efforts to form a stable society in Iraq.

Last month, Khalilzad said that "more Iraqis are dying today from the militia violence than from the terrorists," meaning Sunni-dominated insurgents. In the BBC interview, Khalilzad cited the role of armed militias in sharpening sectarian tensions. "There are lots of unauthorized military formation such as militias ... of course, the insurgent groups that are a kind of militia and then of course terrorists that everybody is united against," he said. "What I was saying to the Iraqis is that for the success of Iraq, this problem of unauthorized military formations have to be dealt with."

He said U.S. officials were working with the Iraqis to develop a plan for curbing militias and would insist that it be implemented. Khalilzad also confirmed the Americans had been meeting with groups linked to the Sunni-dominated insurgency. He would not specify the groups nor say when and where the meetings were held. But he said they did not include Saddam Hussein loyalists or "terrorists," presumably religiously based extremists of al-Qaida in Iraq or the Ansar al-Sunnah Army.

"We are talking to people who are willing to accept this new Iraq, to lay down their arms, to cooperate in the fight against terrorists," he said.

Khalilzad said he believed those contacts were responsible for a decline in the number of attacks against U.S. and coalition forces. Last month, they suffered their lowest monthly death toll in Iraq since February 2005, although the casualty rate has increased somewhat in the first week of April. But the ambassador also acknowledged that U.S. and Iraqi officials were "a long way" from an agreement with Sunni-led insurgents that might bring an end to the war.

U.S. officials have in the past confirmed contacts with people who claimed to have links with the insurgents. It was unclear whether these contacts included insurgent commanders or simply intermediaries who support the war against coalition forces.
Posted by: Steve || 04/07/2006 10:17 || Comments || Link || E-Mail|| [294 views] Top|| File under:
Iraq's Sadr blames US for Najaf bombing
KUFA, Iraq - Radical Shiite cleric Moqtada al-Sadr on Friday blamed US-led coalition forces for the rampant violence across Iraq, including the deadly car bombing in the holy city of Najaf a day before. "This is not the first time that the occupation forces and their death squads have resorted to killings," the cleric said during the weekly prayers at the mosque of Kufa, the twin city of Najaf. He was referring to Thursday's car bombing in Najaf.

Ten people were killed and 42 wounded when a car bomb exploded close to the revered Imam Ali shrine in the heart of Najaf and near Sadr's offices and those of top Shiite cleric Grand Ayatollah Ali Al Sistani. The bomb went off in the parking lot near the entrance of the Wadi Salam (Valley of Peace) cemetery, forcing authorities to impose an immediate curfew in a bid to stem any outbreak of sectarian violence. Sadr also blamed the coalition forces for the sectarian strife, charging that "they are killing religious Shiite clerics in order to start a sectarian strife".

US ambassador to Iraq Zalmay Khalilzad was particularly targeted by Sadr in his sermon. "His (Khalilzad's) presence in all the political meetings is a clear intervention of the US in Iraqi affairs," Sadr said. He also suggested a plan for a phased withdrawal of US forces from Iraq. "To begin with they should exit the cities and take positions outside the cities and hand over security for the cities to the Iraqi forces," said the firebrand cleric.

In August 2004, Sadr led a bloody revolt against US forces in which hundreds of his Mehdi Army militiamen were killed. He has since adopted a political role and is one of the main supporters of incumbent Prime Minister Ibrahim Jaafari.
Posted by: Steve || 04/07/2006 09:44 || Comments || Link || E-Mail|| [310 views] Top|| File under:
Marines move into Najef
DEBKAfile Exclusive: American troops pour into Iraqi Shiite towns of Najef and Karbala to meet radical Sadrist militia threat. The US military command in Iraq dispatched large-scale Marine forces with armor, tank and helicopter support to the two Shiite shrine cities south of Baghdad before dawn Friday, April 7. DEBKAfile's military sources report the action followed a threat by radical Shiite cleric Moqtada Sadr to overrun the Shiite cities and Baghdad's Shiite suburb, if the Americans force the Iran-backed interim prime minister Ibrahim Jaafari to step down.

Armed Shiite tribesman have smuggled senior Shiite cleric Grand Ayatollah Ali Sistani and his staff out of the city and harm's way, amid fears the Mehdi Army may take him hostage. The tribes have taken him under their protection.

While US forces took control of central Najef, they are keeping to Karbala's western suburbs; Sadr's men occupy the center and are building military positions.

In the summer of 2004, US and Iraqi forces crushed a rebellion staged by Sadr at the head of his militia. DEBKAfile's military sources reveal that since this defeat, the Mehdi Army has developed into the strongest and best equipped armed force in Iraq, outgunning its two Shiite rivals, the Badr Force and Wolves Brigades. The buildup is entirely the work of Iran's Revolutionary Guards and undercover agents.

Saturday, April 8, formal talks aimed at breaking Iraq's political stalemate begin in Baghdad between a US delegation headed by ambassador Zalmay Khalilzad and an Iranian delegation. Jaafari's refusal to stand aside is the main hurdle in the way of a unity government.
Posted by: Steve || 04/07/2006 09:37 || Comments || Link || E-Mail|| [398 views] Top|| File under:
Shi'ites may turn to Sistani to force Jafaari out
Iraq's embattled prime minister vowed Thursday to pursue his bid for a second term despite pressure from home and abroad to step down, signaling no early end to the standoff blocking a crucial national unity government.

Shiite politicians suggested they may turn to Grand Ayatollah Ali al-Sistani, the sole figure with the authority to make a decision that risks shattering Shiite unity.

In a brutal reminder of the stakes if Iraqi leaders cannot reverse the slide toward chaos, a car bomb exploded Thursday in the country's most sacred Shiite city, Najaf, killing 10 people and wounding more than 30.

Prime Minister Ibrahim al-Jaafari told reporters he would relinquish his mandate only if parliament refuses to approve him or if the seven groups within the Shiite alliance withdraw their nomination, which he won by a single vote in a caucus in February.

The Shiite bloc controls 130 of the 275 parliament seats, enough for first crack at the prime minister's job but not enough to govern without Sunni and Kurdish partners. But the Sunnis and Kurds demand that al-Jaafari be replaced, blaming him for the sharp rise in sectarian tensions that threatens to plunge the country into civil war.

Al-Jaafari has refused to stand down despite pressure from Secretary of State Condoleezza Rice and British Foreign Secretary Jack Straw, who personally urged the Iraqis to break the logjam during a two-day visit this week.

Shiite officials fear a showdown over al-Jaafari could tear apart the Shiite alliance and risk a violent reaction from radical cleric Muqtada al-Sadr, who runs the feared Mahdi Army militia and is a key supporter of the prime minister.

To break the deadlock, Sunni and Kurdish politicians suggested that parliament convene Wednesday to decide al-Jaafari's fate. But Shiite officials decided Thursday to delay the session until all Iraqi parties agree on nominees for other posts, including the national president and speaker of parliament, Shiite politician Khalid al-Attiyah said.

Al-Attiyah said the impasse had become "very complicated" and al-Jaafari's supporters within the alliance want to ask the advice of al-Sistani, the country's most respected Shiite cleric.

That would give Shiite politicians political cover and could avoid a showdown with al-Sadr.

It is uncertain, however, whether al-Sistani wants to become involved in an internal Shiite political struggle. Unlike his counterparts in Iran, he has long maintained that clerics should remain above politics and instead offer moral guidance.

Al-Sistani's aides have said the Iranian-born cleric has become frustrated with the performance of Shiite religious parties, which dominate the outgoing government, and with the rising tensions between Shiites and Sunnis.

But the weakness of Iraqi political institutions, which were revived only after the 2003 collapse of Saddam Hussein's regime, has prompted al-Sistani to take stands on political issues, especially during the early months of the U.S. occupation.

Al-Sistani's repeated demands for elections forced several changes in the U.S. blueprint for restoring Iraqi sovereignty and prompted the Americans to speed up their timetable for the first nationwide ballot in January 2005.

Turning to al-Sistani, however, would be a tacit acknowledgment by Shiite political leaders that they lack both the stature and the political legitimacy to make difficult and potentially divisive decisions.

The Americans have long acknowledged his pre-eminent leadership role within the Shiite community, which accounts for about 60 percent of Iraq's 27 million people. Last month President Bush sent a letter to al-Sistani thanking him for appealing for calm.

U.S. Ambassador Zalmay Khalilzad has met with most top Iraqi politicians about forming a new government, but the ayatollah has steadfastly refused to meet with any American official.

During her visit to Baghdad, Rice praised al-Sistani for helping to curb Shiite reprisals against Sunni extremists responsible for car bombs and suicide attacks that have killed hundreds of Shiite civilians.

The latest attack occurred Thursday afternoon in Najaf, where al-Sistani lives in virtual seclusion 100 miles south of Baghdad. Police and witnesses said the blast took place about 330 yards from the Imam Ali mosque, the tomb of the Prophet Muhammad's son-in-law and one of the most sacred shrines for Shiites.

Police sealed off much of central Najaf and ordered people to leave for fear other bombs may be hidden there. Such attacks are rare in Najaf, which is tightly controlled by police and Shiite security guards, and are seen by Shiites as a grave provocation because of the city's stature.

In a statement, State Department spokesman Sean McCormack condemned the bombing but asked "all Iraqis to exercise restraint in the wake of this tragedy, and to pursue justice in accordance with the laws and constitution of Iraq."

The bombing of the golden dome of a Shiite shrine in Samarra on Feb. 22 triggered a deadly wave of reprisal attacks against Sunni mosques and clerics.

At least 11 other people were killed Thursday across Iraq, including four Iraqi police and soldiers. The civilian deaths included five Shiite truck drivers ambushed south of the capital and two people shot dead in Baghdad, police said.

In addition, the bodies of five men – four in Baghdad and one in Kirkuk – were found Thursday, apparent victims of sectarian killings, police said. It was uncertain when they died.

Two Sunni Arab politicians – Khalaf al-Ilyan, head of the National Dialogue Council, and Saleh al-Mutlaq – said Thursday that close relatives had disappeared.

"Al-Qaeda in Iraq is behind this to put pressures on us to quit the political process as they previously threatened us not to take part in it," al-Ilyan told The Associated Press.

Meanwhile, the U.S. military announced the arrest of an insurgent leader believed responsible for many of the attacks against Shiites and for the February 2005 kidnapping of Italian journalist Guiliana Sgrena.

Mohammed Hila Hammad Obeidi, also known as Abu Ayman, was arrested last month south of Baghdad, but the announcement was delayed until DNA tests confirmed his identity, the U.S. statement said.

Obeidi, a former member of Saddam's intelligence service, allegedly commanded the Secret Islamic Army in Babil province south of Baghdad and is believed to have ties to the leader of al-Qaeda in Iraq, Abu Musab al-Zarqawi.

Sgrena was freed after a month's captivity. The Italian agent who secured her release was killed by U.S. gunfire as they headed to Baghdad airport on March 4, 2005.
Posted by: Dan Darling || 04/07/2006 01:20 || Comments || Link || E-Mail|| [333 views] Top|| File under:
Car bomb kills 13 in Iraq
A car bomb has exploded in the southern Iraqi city of Najaf, killing at least 13 people and wounding about 40 others. Police said the blast occurred on Thursday between an ancient cemetery and the Imam Ali shrine, one of the most sacred Shia sites. The mosque was not damaged. "When the black Opel car exploded, I could only see human flesh flying in the air," said Mahmoud Mohsin, 38, a drinks seller, who was being treated in hospital for head wounds. Hospital officials said the bomb killed 13 people and wounded about 40 others, but police put the death toll at 15. A Reuters correspondent saw 10 bodies and body parts on the ground. Najaf is 160km south of Baghdad.

In February, the bombing of another Shia shrine in the town of Samarra touched off reprisals and pushed Iraq to the edge of a full-blown sectarian conflict.


And they're still trying, aren't they?
Posted by: Fred || 04/07/2006 00:00 || Comments || Link || E-Mail|| [319 views] Top|| File under:
Israel-Palestine-Jordan
US Redirecting Paestinian Aid
How's this for an idea? Send the redirected aid to Iranian resistance groups? Or use it to establish free speech scholarships for Middle Eastern students? Anyone have any other bright ideas?
Posted by: Tibor || 04/07/2006 17:24 || Comments || Link || E-Mail|| [316 views] Top|| File under:
EU suspends aid to Palestinians
The European Union has cut off direct aid payments to the Hamas-led Palestinian government because of its refusal to renounce violence and recognize Israel, the EU's executive office said Friday.

Hamas said the decision amounts to collective punishment of Palestinian people. The 25-nation EU is the largest international donor to Palestinian Authority. "We call on the EU not to adopt such decisions and policies, which we consider collective punishment against the Palestinian people, because they exercised their democratic right through elections," said legislator Mushir al-Masri, head of Hamas' parliament faction.

European Commission spokeswoman Emma Udwin said some $36.9 million marked for release later this year was at stake. She added that the temporary aid cut-off would not affect humanitarian aid sent to non-governmental organizations or to U.N. relief agencies. "For the time being there are no payments to or through the Palestinian authority," she said.

The decision affects aid coming from the EU general budget, not individual European countries. EU foreign ministers are expected to discuss Monday how European countries should deal with aid in the long-term.

"The EU will need to develop some new strategy, some new measures, some new decisions," Udwin told reporters. "While this decision-making process is under way ... we are adopting a policy of maximum prudence." She said the Commission's decision to halt the aid did not prejudge the ministers' decision. But she noted that Hamas had failed to meet the EU's conditions for continued aid -- recognition of Israel, nonviolence and acceptance of existing agreements.

Since Hamas' victory in January parliamentary elections, the United States and the European Union have threatened to cut of $1 billion in aid unless the Islamic militant group changes its policies toward Israel. Canada became the first government besides Israel to cut off financial assistance the day Hamas formally took power.

The EU Commission front-loaded $143 million in urgent aid for to the former Fatah-led Palestinian government in February. It included $21.6 million in direct aid to the caretaker Palestinian government. The rest went to help pay energy and other essential utility bills and fund health and education projects through the U.N. Relief and Works Agency.

EU officials said it received a promise from the former Palestinian government and confirmation from the World Bank that the direct aid was spent before the Hamas-led government took office.
Posted by: ed || 04/07/2006 10:42 || Comments || Link || E-Mail|| [433 views] Top|| File under:
Israel launches air raids on Gaza
Israeli helicopters have attacked several targets in the Gaza Strip, including offices of the armed wing of the Fatah movement. There were no reports of casualties after the three overnight air raids. They followed rocket attacks on Israeli towns, which Israel blamed on the Al-Aqsa Martyrs' Brigades, the armed offshoot of Fatah.

Meanwhile, a Palestinian man was killed overnight by Israeli troops in the West Bank town of Nablus. Israeli military sources said soldiers exchanged fire with gunmen during an overnight raid to arrest wanted militants in the town, adding that two Israeli soldiers were wounded. Palestinian witnesses said the dead man was not known to be linked to any militant group, according to the Associated Press news agency.

Two of the Israeli air raids targeted offices of the Al-Aqsa Martyrs' Brigades in Gaza City. The third raid was against a helicopter launch pad. The Al-Aqsa Martyrs' Brigades are the armed wing of the Fatah movement of Palestinian leader Mahmoud Abbas. Israel blamed the group for firing several rockets at Israeli towns on Thursday. One of the rockets hit a factory near the town of Ashkelon, setting it ablaze. Another landed in the town of Sderot, but causing no injuries, the Israeli army said.

Additional: Israeli air force drops leaflets advising Palestinians to evacuate northern Gaza to escape bombardment. Earlier Friday, two Qassam missiles were fired from N. Gaza after a night of Israeli Air Force strikes against Fatah offices in Beit Lahiya, missile sites, and helipad in Gaza City. The missiles landed harmlessly outside Carmieh and south of Ashkelon. Thursday, a Qassam missile from Gaza sets factory on fire at Kibbutz Zikkim south of Ashkelon. Wednesday, 7 missiles exploded on the Israeli side of the border.
Posted by: Steve || 04/07/2006 09:32 || Comments || Link || E-Mail|| [326 views] Top|| File under:
Syria-Lebanon-Iran
Russian Defense Minister: Iran Doesn't Have "Secret" Ballistic Missiles
Although Iran said Wednesday that it had successfully test-fired a "top secret" missile, the third in a week, Russian Deputy Prime Minister and Defense Minister Sergey Ivanov does not believe Iran has such weapons.


"I would like to assure everybody: Iran does not have intercontinental ballistic missiles, it has medium-range missiles. There are an ever-increasing number of states in the world who possess medium-range missiles and only two countries in the world — Russia and the U.S. — do not and cannot possess them," Ivanov said.

Ivanov also expressed the hope that the Iranian nuclear dossier would be settled through diplomatic efforts.

The report by Iranian state television called the last missile an "ultra-horizon" weapon and said it could be fired from all military helicopters and jet fighters.

Last week, Iran said it tested the Fajr-3 missile, which it said could evade radar and hit several targets simultaneously using multiple warheads.

Iran also has announced tests of two new torpedoes. Some military analysts in Moscow said the high-speed torpedoes were probably Russian-built and might have been acquired from China or Kyrgyzstan.

Posted by: Captain America || 04/07/2006 11:03 || Comments || Link || E-Mail|| [326 views] Top|| File under:
Watch Out, Iran: Next Step Is To Sanction Your Nuts
Iran has until the end of April to abandon its nuclear-weapons program and comply with international atomic energy agreements or face increased international sanctions, the U.S. ambassador to the United Nations said yesterday.


The U.N. Security Council's ability to come together and bring pressure on Tehran would reflect whether the international forum would play a major role in protecting the United States and its allies, Ambassador John R. Bolton told reporters at a State Department Correspondents Association breakfast meeting yesterday.

"Iran is a good test case," he said. If Iran refused to conform to International Atomic Energy Agency (IAEA) regulations, Mr. Bolton said, the likely next step would be a U.N. resolution that would be legally binding on Iran, followed by a resolution that would consider sanctions.

Mr. Bolton described the U.S. approach as "calibrated, gradual and reversible," but warned that if the U.N. council failed to deal effectively with Iran, Washington would have to look at alternatives.

"We are pursuing a variety of options outside the Security Council right now," he said, echoing statements he made to The Washington Times in November. "It is simply prudent planning to be looking at other options," he said yesterday.

Mr. Bolton said the United States could tighten sanctions against Iran that were eased under the Clinton administration, allowing for the import of Persian rugs and pistachio nuts.

Posted by: Captain America || 04/07/2006 10:21 || Comments || Link || E-Mail|| [426 views] Top|| File under:
Iran will defend nuclear program to "last drop of blood'
TEHERAN - Iran will defend its controversial nuclear program to its "last drop of blood" and refuse to suspend uranium enrichment as demanded by the UN Security Council, a senior cleric said on Friday. International Atomic Energy Agency (IAEA) inspectors, meanwhile, were due in Iran later the same day to visit the Islamic republic's uranium enrichment facility and other sites.

"We want our rights and nothing more, and we will resist until our last drop of blood," Hojatoleslam Ahmad Khatami said in a Friday prayer sermon broadcast on state radio. "They want to create a crisis. The Security Council, which ought to be an instrument of justice, wants to create insecurity and injustice," the ultra-conservative cleric charged. "They have set a one-month deadline for us to suspend our research on enrichment. They can set a one-month delay, one for a year or whatever they want. We will not renounce our rights."

A non-binding statement approved unanimously by the world body on March 29 gave the Islamic republic 30 days to abandon the sensitive nuclear work, but without issuing a threat of sanctions. Iran has refused to freeze its nuclear research and development -- which includes uranium enrichment -- that it resumed in January, insisting on nuclear technology for peaceful purposes as its right. Teheran vehemently denies it has ambitions of building a nuclear bomb and says its nuclear energy program is purely peaceful.

Meanwhile, Khatami said the past week of Iranian military maneuvers in the strategic Gulf, in which missiles were tested, aimed to show that "if the enemies try to attack Islamic Iran, they will receive a severe smacking."

The IAEA visit starting Friday was planned months ago and is not linked to the Security Council statement of late March, Aliasghar Soltanieh, Iran's representative to the IAEA said, quoted by the semi-official news agency Mehr.
"The inspections to be carried out in the coming days are routine inspections within the framework of the (nuclear) Non-Proliferation Treaty and not linked to the statement," he said.

IAEA head Mohamed ElBaradei said on Thursday he hoped for "cooperation and transparency" from Teheran over its nuclear power standoff. "There are still outstanding issues in Iran that we need to clarify," he told a Madrid news conference. "I hope we will get the maximum cooperation and transparency from Iran that will enable us to provide a positive report, but I can only tell you that when our inspectors come back," he said. "We have seen issues in Iran that we need to understand before we can say that we are satisfied that all activities in Iran are exclusively for peaceful purposes," he added.
Posted by: Steve || 04/07/2006 09:48 || Comments || Link || E-Mail|| [306 views] Top|| File under:
Shahab-3 is a modified North Korean missile
Iran has successfully developed ballistic missiles with the capability to carry nuclear warheads.

Detailed analysis of recent test firings of the Shahab-3 ballistic missile by military experts has concluded that Iran has been able to modify the nose cone to carry a basic nuclear bomb. The discovery will intensify international pressure on Teheran to provide a comprehensive breakdown of its nuclear research programme.

Last week, the United Nations Security Council gave Iran 30 days to freeze its uranium enrichment programme that many experts believe is part of a clandestine attempt to produce nuclear weapons.

Iran denies it is trying to acquire a nuclear arsenal. But ballistic missile experts advising the United States say it has succeeded in reconfiguring the Shahab-3 to carry nuclear weapons.

The Shahab-3 is a modified version of North Korea's Nodong missile which itself is based on the old Soviet-made Scud.

The Nodong, which Iran secretly acquired from North Korea in the mid-1990s, is designed to carry a conventional warhead. But Iranian engineers have been working for several years to adapt the Shahab-3 to carry nuclear weapons.

"This is a major breakthrough for the Iranians," said a senior US official. "They have been trying to do this for years and now they have succeeded. It is a very disturbing development."

The Shahab 3 has a range of 800 miles, enabling it to hit a wide range of targets throughout the Middle East - including Israel.

Apart from modifying the nose cone, Iranian technicians are also trying to make a number of technical adjustments that will enable the missile to travel a greater distance.

Western intelligence officials believe that Iran is receiving assistance from teams of Russian and Chinese experts with experience of developing nuclear weapons. Experts who have studied the latest version of the Shahab have identified modifications to the nose cone.

Instead of the single cone normally attached to this type of missile, the new Shahab has three cones, or a triconic, warhead. A triconic warhead allows the missile to accommodate a nuclear device and this type of warhead is normally found only in nuclear weapons.

According to the new research, the Iranian warhead is designed to carry a spherical nuclear weapon that would be detonated 2,000 feet above the ground, similar to the Hiroshima bomb.

Although US defence officials believe that Iran is several years away from acquiring nuclear weapons, they point out that the warhead could hold a version of the nuclear bomb Pakistan is known to have developed. Iran has acquired a detailed breakdown of Pakistan's nuclear weapons.

The development of the Shahab-3 is just one element of a wide-ranging missile development programme.

In 2003 the Iranians concluded another secret deal with North Korea to buy the Taepo Dong 2 missile, which has a range of 2,200 miles and would enable Iran to hit targets in mainland Europe.

Earlier this week the Iranians announced that they had successfully test-fired a new missile, the Fajr-3, which has the capability to evade radar systems and carry multiple warheads.
Posted by: Dan Darling || 04/07/2006 03:00 || Comments || Link || E-Mail|| [305 views] Top|| File under:
Outrage Outage again...
Yesterday's outage was courtesy of bvoe.de (195.243.0.0/16 and 62.156.0.0/15), in Munich, who decided to send a continuous stream of queries to Thugburg for Abu Musab Zarqawi. Give them a big finger hand.

Another nominee for the Richard Cranium Award.

Followup:

I've blocked their access to the site, but they're hitting port 80 multiple times a second, trying to get in, from both servers. You should be able to get in without problem at rantburg.com:81 or rantburg.com:8080. Connecting to wotresearch.com (but without a port number) will also take you there.
Posted by: Fred || 04/07/2006 00:00 || Comments || Link || E-Mail|| [504 views] Top|| File under:
Who's in the News
83
[untagged]
Bookmark
E-Mail Me
The Classics
The O Club
Rantburg Store
The Bloids
The Never-ending Story
Thugburg
Gulf War I
The Way We Were
Bio
Merry-Go-Blog
Hair Through the Ages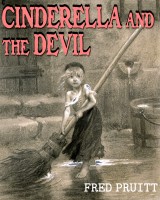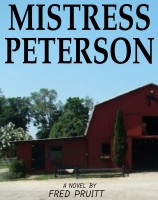 On Sale now!


A multi-volume chronology and reference guide set detailing three years of the Mexican Drug War between 2010 and 2012.

Rantburg.com and borderlandbeat.com correspondent and author Chris Covert presents his first non-fiction work detailing the drug and gang related violence in Mexico.

Chris gives us Mexican press dispatches of drug and gang war violence over three years, presented in a multi volume set intended to chronicle the death, violence and mayhem which has dominated Mexico for six years.
Click here for more information


Meet the Mods
In no particular order...


Steve White
Seafarious
Pappy
lotp
Scooter McGruder
john frum
tu3031
badanov
sherry
ryuge
GolfBravoUSMC
Bright Pebbles
trailing wife
Gloria
Fred
Besoeker
Glenmore
Frank G
3dc
Skidmark
Alaska Paul



Better than the average link...



Rantburg was assembled from recycled algorithms in the United States of America. No trees were destroyed in the production of this weblog. We did hurt some, though. Sorry.
3.231.229.89