-Lurid Crime Tales-
'Judge Roy Moore Vindicated, Wins $8.2 Million Defamation Lawsuit
[IndependentSentinel] A federal jury awarded Republican Roy Moore $8.2 million in damages Friday after finding that a Democratic super PAC defamed him in an advertisement during the 2017 U.S. Senate race in Alabama.

Conservative

Roy Moore

had won the Senate primary. Democrats then set out to destroy his candidacy.

Jurors found the

Senate Majority PAC

made false and defamatory statements against Moore in the ad that attempted to capitalize on a sexual misconduct accusation made against Moore during the 2017 race, Yahoo News reports.

The problem began after a woman came forward to The Washington Post and said Moore sexually touched her in 1979 when she was 14 and he was a 32-year-old assistant district attorney. There was no evidence.

Moore denied the accusation.

Other women said Moore dated them, or asked them out on dates, when they were older teens.

Again, no evidence.

Posted by: Procopius2k || 08/13/2022 07:16 || Comments || Link || [336105 views] Top|| File under:
Scandal-scarred Jeffrey Toobin leaving CNN after two decades
[NYPOST]

Jeffrey Toobin

is leaving CNN
...formerly the Cable News Network, now who know what it might stand for...
after two decades on the network — where he survived a pud-whacking masturbation scandal that got him fired from the New Yorker magazine.

The commentator made the abrupt announcement Friday on Twitter as CNN was not expected to renew his contract, according to Deadline.

"Friends, I've decided that, after 20 years, I'm leaving @cnn after my vacation," Toobin tweeted. "Was great to spend my last day on air with pals Wolf [Blitzer], Anderson [Cooper] and Don [Lemon]. Love all my former colleagues."


"You're all in my Spank Bank of memories"


The 62-year-old Emmy winner, who was reportedly last on air on Aug. 3, also plugged a forthcoming book he's writing on the Oklahoma City bombing, due in 2023 from Simon and Schuster.

Toobin's 27-year career with the New Yorker was marred by an October 2020 Zoom call with colleagues where he was seen pleasuring himself. Conde Nast, the magazine's parent company, axed Toobin after a three-week investigation, but he returned to the airwaves on CNN in July 2021 after a leave of absence.

Posted by: Fred || 08/13/2022 00:00 || Comments || Link || [336096 views] Top|| File under:
'National Archives rejects Trump's claim that Obama took 33 million pages of classified documents from the White House and insists they are in a secure facility in Chicago
[Daily Mail, where America gets its news]
National Archives

snapped back at Donald Trump's claim that Barack Obama took 33 million pages of classified documents from the White House


Archives said it wasn't true and that they had the Obama documents


The agency said Obama's unclassified presidential records are in a facility they control in Chicago


The classified Obama records are in a secure facility in the Washington D.C. area


Obama has no control over them, the agency said


Under Presidential Records Act, the federal government owns all presidential records after a president leaves the White House


Trump claimed - without proof - Obama kept 33 million pages of documents
Posted by: Skidmark || 08/13/2022 07:47 || Comments || Link || [336098 views] Top|| File under:
'Tax Delinquent Dem Backs Plan To Hire Army of New IRS Agents
[Free Beacon]

Matt Cartwright

, who has a history of tax delinquency, endorses bill that more than doubles agency's size.

Congressman Matt Cartwright has a history of tax delinquency. That isn't stopping the Pennsylvania Democrat from backing a plan that would sic an army of nearly 90,000 new

IRS

agents on the American people.

Cartwright last year owed $436.63 in penalties and interest that stemmed from late property tax payments on his Washington, D.C., condo, the Washington Free Beacon reported last week. The incident was not his first tax-related mishap—from 2013 to 2018, the Democrat racked up thousands of dollars in penalties and interest related to his tax delinquencies. Still, Cartwright on Monday announced his support for the Inflation Reduction Act, Democrats' $430 billion spending bill that does little to fight inflation and gives the IRS $80 billion to hire up to 87,000 additional employees.

Cartwright's history of tax delinquency and subsequent support for the bill could haunt the congressman as he faces a difficult reelection bid against GOP challenger Jim Bognet. Cartwright trails the Republican by 1 point with 9 percent of voters undecided, internal polling obtained by the Free Beacon shows.
Posted by: Besoeker || 08/13/2022 06:37 || Comments || Link || [336082 views] Top|| File under:
American Stasi
[JEWISHWORLDREVIEW] Monday's shocking images of police sirens blaring outside

Mar-a-Lago

, former President Donald Trump
...Oh, noze! Not him!...
's magnificent Palm Beach, Florida, estate, will not soon be forgotten.

Much has already been said and written about the FBI raid on Mar-a-Lago that precipitated those sirens: "outrageous," "unprecedented," a "crossing of the Rubicon" moment. Regrettably, all of that is true. The siccing of the national law enforcement apparatus to execute a pre-dawn raid on a top partisan rival — especially when that rival is the head of state's predecessor and perhaps-likely future opponent — is a contemptible act of raw political bloodlust. It is an act far more befitting a crumbling hellhole like Venezuela


...a country in Central America that sits on an enormous pool of oil. Formerly the most prospereous country in the region, it became infested with Commies sniffing almost unlimited wealth. It turned out the wealth wasn't unlimited, the economy collapsed under the clownish Hugo Chavez, the murder rate exceeded places like Honduras and El Salvador. A significant proportion of the populace refugeed to Colombia and points south...


, or a third-world country in sub-Saharan Africa, than it is the land that was to be, per Benjamin Franklin's alleged quip, "a republic, if you can keep it."

America, it seems, won the Cold War only to see its own federal law enforcement/national security apparatus morph into a version of the old East German Stasi — and barely three decades after the fall of the Berlin Wall, to boot.

Attorney General Merrick Garland's Thursday

presser

, remarkably defensive and defiant in tone, did not dispel any concerns or assuage any critics. (Those critics, incidentally, include even former Democratic presidential candidate Andrew Yang
...Former 2020 Democratic presidential candidate. Unlike most of the other Dem 2020 candidates, he actually did things besides politix in his adult life, which made him political poison. He worked in startups and early-stage growth companies as a founder or executive from 2000 to 2009. After he founded Venture for America, the Obama administration selected him in 2012 as a Champion of Change and in 2015 as a Presidential Ambassador for Global Entrepreneurship. His signature campaign policy is what he calls the Freedom Dividend, a form of Universal Basic Income for every American over 18. Yang believes UBI is a necessary response to the rapid development of automation that is leading to workforce challenges. The other two central elements of Yang's platform are Medicare for All and Human-Centered Capitalism....
and disgraced former New York Gov. Andrew Sonny Cuomo
.) The scuttlebutt is that Trump was hoarding deeply secretive, classified information deep in the bowels of Mar-a-Lago, in violation of the Presidential Records Act. But the back-and-forth between the National Archives and Trump's personal legal team surrounding the boxes of material, entirely routine for an ex-president when it comes to things like establishing a presidential library, was by all accounts unfolding amicably: A subpoena was issued this spring, Trump's lawyers were cooperative and archivists had already recalled 15 boxes earlier this year.

Furthermore, the Presidential Records Act isn't even a criminal statute, and probable cause for the violation of a criminal statute is the necessary precondition for a magistrate to sign off on a search warrant. As the case may be, the magistrate who signed off on this particular warrant, Bruce Reinhart, is a Jeffrey Want Some Candy, Little Girl? Epstein
...
A high class pimp financier who was alleged to maintain a stable of underage whores sex slaves who were paid big bucks to entertain the rich and/or famous. He is a registered sex offender and made att least 17 out-of-court settlements with former members of his stable, with some cases still ongoing. 2011 court docs reveal that 21 email addresses and phone numbers for Bill Clinton and an aide were found in Epstein's electronic black book, and that Clinton frequently flew with Epstein on his private plane between 2002 to 2005. But really, they were probably just discussing finance or politix or something. While getting massaged. Then things got serious, Jeff was tossed in the slammer in New York and then he killed himself. Really. That's what happened...
-connected ex-defense attorney who just so happened to donate thousands of dollars in 2008 to then-presidential candidate Barack Obama
teachable moment...
. Go figure.

Many of the Biden Regime's apologists are out in full force, suggesting that the raid was necessary because Trump was obstructing the return of existentially vital documents. This is demonstrably specious.

First, whatever documents Trump may have had in his private Mar-a-Lago possession, there was absolutely nothing there that is new to Biden, Garland and FBI Director Christopher Wray; Trump has been out of office for nearly 19 months, by now. Second, as a former president, Trump had unilateral, plenary authority to declassify any document that he wanted to declassify — period. Without seeing the specific search warrant, then, it is impossible to know whether the documents the feds sought had already been declassified. Third, all ex-presidents receive various taxpayer-funded accoutrements, among them a staff with security clearances and secure facilities (SCIFs) for the maintenance of classified records. It simply beggars belief that any document at Mar-a-Lago was at risk of falling into the wrong hands.

The FBI, at this point, is also undeserving of any benefit of the doubt. We are now two years after former FBI lawyer Kevin Clinesmith pled guilty for lying to a court to obtain a FISA warrant against former Trump campaign aide Carter Page. The FBI under Wray's predecessor JamesThe spine of the FBI is the rule of law Comey


The disgraced, except in his own mind, former head of the FBI...


, of course, was complicit in the propagation of the bogus "Steele dossier" and the general Russia-collusion hoax, whose raison d'etre was solely to delegitimize Trump's presidency from the outset. That would be the same James Comey, incidentally, who let 2016 Trump challenger Crooked Hillary Clinton
...former first lady, former secretary of state, former presidential candidate, Conqueror of Benghazi, Heroine of Tuzla, formerly described by her supporters as the smartest woman in the world, usually described by the rest of us as The Thing That Wouldn't Go Away. Politix is not one of her talents, but it's something she keeps trying to do...
off the hook for — you guessed it — storing reams of classified documents on an unsecured personal server on the grounds that she merely exhibited "extreme carelessness."

Most recently, the FBI disgraced itself during the controversy surrounding the 2020 plot to kidnap Michigan Gov. Gretchen Whitmer

...Her Excellency, the dictator of Michigan, 2020 Dem VP contender...
— a plot that bears all the markings of a nefarious Deep State entrapment scheme. Similar entrapment speculation remains about the role Ray Epps played during the Jan. 6, 2021, jamboree at the U.S. Capitol, although one is usually lambasted as a "conspiracy theorist" for this entirely reasonable inference.

There are three primary conclusions to draw from Monday's unprecedented raid — an epochal moment in the history of American law enforcement, opening up a Pandora's box that will never be put back into place. First, it seems that Trump's fundraising and support metrics have only increased due to his perceived martyrdom, thus bolstering his prospects in his likely-impending 2024 Republican presidential primary. Since this "rally around the flag" effect was so easily foreseeable, it seems likely that this was a factor in Garland's decision to approve the raid. The Regime seems to think that, since it defeated Trump in 2020, it can do so again in 2024.

The other two conclusions are even more nefarious.

The second conclusion to draw is that every alarm conservatives have sounded over the past few years about the spiraling out of control of America's two-tier system of justice has now been vindicated. The Biden Regime is completely unapologetic about its targeting of political opponents — just ask Peter Navarro, John Eastman, Jeffrey Clark, Steve Bannon or even Project Veritas' James O'Keefe. The imperative for conservatives is to respond not merely by tsk-tsking but by recognizing "what time it is" in this ailing, late-stage republic and to demonstrate a willingness to counter the Left's brazen assaults with our own willingness to prudentially engage in escalatory, tit-for-tat, mutually assured destruction tactics. Sometimes, the only way out is through.

The third and final conclusion is the most terrifying: The Biden Regime has demonstrated its willingness, and indeed its eagerness, to take America to hitherto unprecedented depths of depravity — and it has done so for the very simple reason that it can. For this was an act of power qua power — an act of public humiliation intended to make a political opponent bend the knee once and for all before The Regime.

Posted by: Fred || 08/13/2022 00:00 || Comments || Link || [336099 views] Top|| File under:
Home Front: Politix
Key Democrat's Threat Makes Perfect Case for Why Republicans Must Retake the House in November
[REDSTATE] If there were ever a clearer red-flag warning why the Democrat majority in the House of Representatives must be unceremoniously kicked to the curb in the November midterm elections, I cannot recall it. But I am surprised that a key Democrat just purposely issued a beauty — for multiple reasons.

Democratic Rep. Richard Neal of Massachusetts, the powerful chairman of the House

Boodle Central

, suggested that the House would increase tax rates if his party remains in power following the upcoming midterm elections this fall, according to a congressional

news hound

.

"I do think there's a chance here to address some fundamental tax reform issues," Neal said.

Incidentally, ever notice how Democrats use buzzwords and phrases like " tax reform," "invest," "fair share," and other nicey-nicey sounding ideas, solely for the purpose of exploiting and pandering to the left, when in reality, they mean "tax increases," "spending more taxpayer money and/or increasing the national debt," and "sticking to the rich"? And rank-and-file Democrat voters eat it up, every time.

The late great comedian George Carlin said it best: "Never underestimate the power of stupid people in large groups." The Democrat Party has known — and exploited — that reality for more than six decades.

According to Eric Wasson, a congressional

news hound

for Bloomberg News, Neal said the Democrats will attempt to raise both corporate and individual tax rates in 2023.
Posted by: Fred || 08/13/2022 00:00 || Comments || Link || [336085 views] Top|| File under:
Stinky Hoyer: GOP Questioning FBI Raid 'Dangerous, Despicable and Disappointing'
House Majority Leader the mealy-mouthed Steny StinkyHoyer
...Nancy San Fran Nan Pelosi's second banana, or plaintain, or mango, or whatever he is. Number Two, anyway...
(D-MD) said Friday on CNN
...formerly the Cable News Network, now who know what it might stand for...
's "Newsroom" that the Republicans' rhetoric on the FBI's action at Mar-a-Lago was "dangerous, despicable and disappointing."

Harlow said, "This morning, we know a lot more about why the FBI carried out the search. The FBI sought classified documents related to nuclear weapons. The New York Times


...which still proudly displays Walter Duranty's Pulitzer prize...
reports officials were worried leaving those documents at Mar-a-Lago could leave them vulnerable to foreign adversaries acquiring them. I wonder if the tone of rhetoric you're hearing this morning, given all of those developments, is different now from your Republican colleagues?"

Hoyer said, "The Republicans fell all over themselves to demand accountability of Crooked Hillary Clinton
...former first lady, former secretary of state, former presidential candidate, Conqueror of Benghazi, Heroine of Tuzla, formerly described by her supporters as the smartest woman in the world, usually described by the rest of us as The Thing That Wouldn't Go Away. Politix is not one of her talents, but it's something she keeps trying to do...
. They are now saying, in effect, that this president should not be accountable. Their remarks are dangerous, despicable, and disappointing. The fact of the matter is, in America, no one is above the law, no one. No president, in my view, certainly no former president is above the law. The FBI, unlike Mr. Comey in the Hillary Clinton case, acted consistent with their ideals and with their protocols. The response has been to threaten law enforcement officers for doing their duty. That's what I say is despicable, threatening them."

He added, "We do know that the rhetoric online of Trump supporters threatening law enforcement, threatening the judge, having the synagogue cancel its service because of the threats that occurred is despicable. It's un-American. Every American ought to oppose that, and certainly, every elected official who has pledged to defend the laws of the United States of America should condemn that kind of violent mostly peaceful reaction. No one is above the law."
Posted by: Fred || 08/13/2022 00:00 || Comments || Link || [336104 views] Top|| File under:
Who's in the News
39
[untagged]
8
Islamic State
4
Commies
3
Govt of Iran
3
Migrants/Illegal Immigrants
3
Devout Moslems
2
Muslim Brotherhood
1
Human Trafficking
1
ISWAP
1
Pak Taliban (TTP)
1
Palestinian Islamic Jihad
1
Sublime Porte
1
Taliban/IEA
1
Tin Hat Dictators, Presidents for Life, & Kleptocrats
1
[untagged]
1
Govt of Pakistain Proxies
1
Govt of Pakistan
1
Hezbollah
1
Houthis
Bookmark
E-Mail Me
The Classics
The O Club
Rantburg Store
The Bloids
The Never-ending Story
Thugburg
Gulf War I
The Way We Were
Bio
Merry-Go-Blog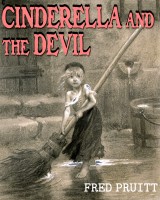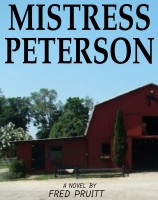 On Sale now!


A multi-volume chronology and reference guide set detailing three years of the Mexican Drug War between 2010 and 2012.

Rantburg.com and borderlandbeat.com correspondent and author Chris Covert presents his first non-fiction work detailing the drug and gang related violence in Mexico.

Chris gives us Mexican press dispatches of drug and gang war violence over three years, presented in a multi volume set intended to chronicle the death, violence and mayhem which has dominated Mexico for six years.
Click here for more information


Meet the Mods
In no particular order...


Steve White
Seafarious
tu3031
badanov
sherry
ryuge
GolfBravoUSMC
Bright Pebbles
trailing wife
Gloria
Fred
Besoeker
Glenmore
Frank G
3dc
Skidmark



Better than the average link...



Rantburg was assembled from recycled algorithms in the United States of America. No trees were destroyed in the production of this weblog. We did hurt some, though. Sorry.
35.175.107.142

Help keep the Burg running! Paypal: