Government Corruption
'The Democrats know there's a Hunter problem'
[Daily Mail, where America gets its news]
Rep. James Comer will lead Republican probes if the GOP takes back the House


He is primed to be chairman of the Committee on Oversight and Reform


Says Hunter and his business associates have many questions to answer


Comer called Hunter a 'national security risk' and a 'grifter' who 'sells access'


He added that voters no longer see Hunter scandals as a conspiracy theory


The narrative was Hunter was on his own and Joe Biden had no interest, he said


'I think what we're seeing now is that's completely not true,' he added
Posted by: Fred || 05/09/2022 00:00 || Comments || Link || E-Mail|| [10799 views] Top|| File under:
Home Front: Politix
What is Biden hiding in his executive order on elections?
[Washington Examiner] The privilege of voting is precious to the people and is coveted around the world. Participating in elections is a hallmark of our citizenship. It is arguably the most consequential way that citizens can influence the direction of our republic. Lawmakers have an obligation to guard that privilege vigilantly, but the Biden administration has chosen instead to weaken the protections that ensure the integrity of the ballot.

Last year, President Joe Biden issued Executive Order 14019, "Promoting Access to Voting." This directed every federal agency, agencies that are staffed through partisan appointments, to create a plan to register and mobilize voters. It also orders these agencies to work with organizations such as activist groups to register and mobilize voters in whatever manner they see fit. In doing so, the Biden administration has politicized election processes that were uniquely guarded as a nonpartisan since the ratification of the Constitution in 1788.

There are few details about what the relationship between the federal bureaucrats and state election administrators would look like or where any oversight would occur. And the president has been even more opaque about who will decide which third parties will be selected to participate in these registration and mobilization schemes. As a result, the Foundation for Government Accountability filed a Freedom of Information Act request in July 2021 to obtain various documents pertaining to the executive order.

Nine months later, the Biden administration has yet to provide any meaningful, substantive response or produce any documents that would fulfill the public records request. This is in direct violation of the Department of Justice's 20-day FOIA response rules. As such, the Foundation for Government Accountability has filed suit in the U.S. District Court for the Middle District of Florida with the expectation that the court will obligate the Department of Justice to release the requested FOIA materials.

The Biden administration's silence should concern all citizens. Silence, a lack of transparency, and an unwillingness to answer reasonable questions foster doubt in our election processes and election results at every level of government.

Democrats in Washington, led by the president, have tried to maintain unnecessary pandemic-era election policies while creating frivolous new ones. Their efforts would do grave harm to the nation's electoral process by expanding federal control over state voting norms. Using taxpayer funds to pay political activists to join with federal bureaucrats is an unprecedented seizure of power from voters.

In the meantime, we have no choice but to ask: What is the Biden administration trying to hide?


Posted by: Besoeker || 05/09/2022 01:54 || Comments || Link || E-Mail|| [10804 views] Top|| File under:
Soros floods cash into Arkansas prosecutor race
[WashingtonExaminer] A political group funded exclusively by liberal financier George Soros
...either Ernst Stavro Blofeld or Auric Goldfinger come true...
has dumped over $100,000 in support of a former public defender running to become a prosecuting attorney in Little Rock, Arkansas.

Soros is the only contributor to the Arkansas Justice and Public Safety PAC, which was founded in mid-April around the same time the financier donated $321,000 to the group. The PAC has since spent about $100,000 on research, polling, and consulting work, and in late April, the group purchased $40,000 worth of television advertisements in support of Alicia Walton's bid to serve as prosecuting attorney in Pulaski and Perry counties, the Arkansas Times reported.

Walton said during an interview in April she wants to empower victims while also providing a pathway for redemption for offenders.

"I have not only worked extensively within the criminal justice system, but I have also been a crime victim," Walton told Black Consumer News. "With that experience in mind, I will work to empower victims, dismantle the school-to-prison pipeline, provide a pathway for offenders to seek redemption, and provide more diversionary programs for those with mental health and substance abuse challenges. It is time for the criminal justice system to work for all of us."

Soros's intervention in the lead-up to the May 24 primary provides a significant boon to Walton, who has raised less than $20,000 for her campaign, according to the Capital Research Center. Walton's opponent, Will Jones, has raised $144,000 for his campaign.

The Arkansas Justice and Public Safety PAC is led by Whitney Tymas, who is also listed as the director or treasurer for similarly named Soros-funded groups that support liberal prosecutors in at least 12 other states.

"What we're really doing is leveling the playing field," Tymas told the New York Times


... which still proudly displays Walter Duranty's Pulitzer prize...
in 2019, noting that district attorney races often have low voter engagement.

All candidates in the prosecuting attorney race run as nonpartisans, but the Republican Party of Arkansas expressed glee at Soros's intervention in Little Rock.

"Crime increases around the Nation where George Soros funded DAs and Prosecutors reign," the party said in a statement. "Now as crime is on the rise in Little Rock, Soros turns his attention and cash to the Central Arkansas Prosecuting Attorney's Race, supporting soft on crime Alicia Walton."

Soros has contributed more than $29 million in support of over 20 liberal district attorneys since 2016, according to the Capital Research Center.

Many of the prosecutors who won their elections thanks in part to contributions by Soros have presided over significant crime waves in their cities after assuming office.

President Joe The Big Guy Biden

...46th president of the U.S. Being a self-defined foreign policy whiz kid means never having to say you're sorry...
and Democratic mayors in blue cities across the country have signaled in recent months a reversal from the "defund the police" mantra championed by liberal politicians in 2020.
Posted by: trailing wife || 05/09/2022 00:52 || Comments || Link || E-Mail|| [10801 views] Top|| File under:
Liz Cheney Aided in GOP Primary by Ad Agency Linked to Biden, BLM, Planned Parenthood
[BREITBART] A left-wing political advertising agency has reportedly begun promoting Rep.

Liz Cheney

(R-WY) to Democrats in the Wyoming Republican primary.

The agency's name is

People First

but was previously known as "

Main Street One

," according to the agency CEO's LinkedIn page. The agency's website indicates it is affiliated with far-left Democrat organizations, such as President Biden's campaign arm, Planned Parenthood

...has received federal funding since 1970, when President Richard Nixon signed into law the Family Planning Services and Population Research Act. It is sometimes described as the gynecololgical wing of the Democratic party...
, and Black Lives Matter.

Under the agency's former name, the pro-leftist group has received disbursements of hundreds of thousands of dollars from radical organizations, Federal Election Commission records show. Among those organizations are "Biden for President" and the Democratic Senatorial Campaign Committee.
Posted by: Fred || 05/09/2022 00:00 || Comments || Link || E-Mail|| [10805 views] Top|| File under: Antifa/BLM
Court Reinstates Florida's Election Integrity Laws
[GatewayPundit]
Florida just got a massive win for election integrity.

A federal appeals court just reversed a lower court's decision to overturn Florida's newest election integrity laws.

The laws established Election Crimes and Security and worked to strengthen voting rules in the state. This includes signature verification on mail-in ballots.

Epoch Times reported:


On Friday, May 6, a federal appeals court granted Florida's request to reinstate portions of the state's election laws, struck down by a district court judge who ruled the measures unconstitutional and discriminatory.

On May 1, 2021, the Republican-controlled state Senate approved SB 90 (pdf), which overhauled Florida election law ahead of the 2022 midterm elections and 2024 presidential election. Gov. Ron DeSantis signed the bill into law May 6, 2021, with immediate effect, strengthening voting rules in the state and establishing the nation's first Office of Election Crimes and Security at the Department of State.

The law requires vote-by-mail ballot signatures to match the most recent signature on file to be counted. The measure also dictates that political parties and candidates cannot be shut out from observing the signature matching process.

The court also dealt a massive blow to the lower court's claim that the law was attempting to suppress the black vote.

The Tallahassee Democrat:


The ruling also took issue with Walker's scathing finding that the legislation, championed by Gov. Ron DeSantis and Republican politicians, was part of a pattern of Black voter suppression. Walker took the extraordinary step of putting Florida under federal supervision for future voting laws that deal with certain topics.The district judge "failed to properly account for what might be called the presumption of legislative good faith" in his analysis, the appellate court said.

"For starters, in its 288-page opinion, the district court never once mentioned the presumption," the ruling says. "And while we do not require courts to incant magic words, it does not appear to us that the district court here meaningfully accounted for the presumption at all."
Posted by: Fred || 05/09/2022 00:00 || Comments || Link || E-Mail|| [10799 views] Top|| File under:
True the Vote Announces They Are Releasing Addresses of ALL Ballot Trafficking Stash Houses
[GatewayPundit] The virtual premiere for the movie '

2000 Mules

' was held last night live from Las Vegas.

In the film, Dinesh D'Souza and True the Vote provide answers and evidence on the stolen 2020 Election. The explosive documentary was released on Tuesday at select theaters across the nation.

According to the evidence discussed in the movie, if you factor in just the Mule ballot traffickers: Trump won with 305 electoral votes. That does not even count all the other fraud that occurred during the election like the mysterious ballot drops at 3 in the morning or the questionable machines.

In April, TPUSA founder Charlie Kirk went on with Joe Hoft on 93.3 FM to discuss the movie. Kirk, who is featured in the film, said this about the evidence collected for the film, "They saw that some of these mules would visit these drop boxes every night. And then go to Stacey Abrams

...sour grapes lo-o-o-o-o-ser (Loser! Loser! Loser!) of the 2018 Georgia governor's race. Now she wants to be somebody's vice president so she can sour grape about that too...
' headquarters and then go back to the drop boxes.

The movie discusses the Democrat-linked stash houses but does not mention any names or locations.

Last night Catherine Engelbrecht and Gregg Phillips announced they will be releasing ALL of the addresses of the ballot stash houses.

Stecey Abrams may want to find a good lawyer.

On Saturday night political columnist Brian Cates posted this on the stash houses:


Tonight during the virtual premiere of 2000 Mules, Catherine Engelbrecht and Gregg Phillips announced they will be releasing ALL the addresses of the stash houses run by the NGO's that were orchestrating this massive criminal racketeering operation in multiple states.

This also helps explain how a radical Marxist candidate like

Rafael Warnock

can win in Georgia.

Posted by: Fred || 05/09/2022 00:00 || Comments || Link || E-Mail|| [10805 views] Top|| File under:
Swalwell called GOP 'party of mass shooters' in attempt to argue for abortion — It backfired BIGLY
[BIZPACREVIEW] U.S. Rep. Eric I farted on national television Swalwell
... U.S. Representative-for-Life from

Caliphornia, an impregnable bastion of the Democratic Party,

's 15th congressional district since 2013. Naturally he's a Dem. His district covers most of eastern Alameda County and part of central Contra Costa County. He was rapidly eliminated from the 2020 Dem nomination pool. He looks a lot like Greg Marmelard, and has the distinction of being one of the few politicians to ever fart on national teevee...
has once again made a complete fool of himself, this time with a defense of child sacrifice abortion in which he brought up the completely unrelated issue of school shootings to blame Republicans for mass murder as justification for his support for the killing of the unborn.

Drawing on President Joe The Big Guy Biden

...46th president of the U.S. S I'm not working for you. Don't be such a horse's ass....
's recent demonizing of nearly half of the American electorate whom he accused of being the "most extreme political organization" in the nation's history, the California Democrat upped the ante with his latest unhinged Twitter outburst.

"You know who had a heartbeat? Every child murdered in their school because Republicans are the party of mass shooters. This isn't about heartbeats. This is about criminalizing women," wrote Swalwell.


Democrats and their allies have been more hyperactive on Twitter than usual this week following the shocking leak of a draft Supreme Court opinion suggesting that the landmark child sacrifice abortion ruling Roe v. Wade may be struck down, sending leftists into a frenzy with the crazed rantings of leading party members including Senator Elizabeth Being Native American has been part of my story since the day I was born Warren
...The Great White Squaw, Lizzie is the Dem Senatrix from Massachussetts. She traces her noble lineage all the way back to Big Chief Spouting Bull. She has high cheekbones that stretch all the way to the top of her head. It has been alleged that she speaks with forked tongue but she denies that. She had a DNA test to prove her lineage and it turns out she's colorless...
egging on those who are emotionally fragile, with some activists going so far as to put out maps with the approximate addresses to the homes of conservative justices.

Swalwell's conflating of mass shootings and child sacrifice abortion rights is utterly ridiculous to anyone who is capable of rational thinking, unfortunately, that does not include the vast majority of the party's base of "woke" mouth breathers who, having already faced no consequences for violence, rioting and political intimidation during the summer of 2020, wouldn't need much to push them to act out against Republican targets this year when tempers rise along with the temperatures.
Posted by: Fred || 05/09/2022 00:00 || Comments || Link || E-Mail|| [10809 views] Top|| File under:
CNN Sees Biden's Political Troubles as Nearly Unfixable
[PJMEDIA]
To hear Democrats today, outrage over the possible overturning of Roe v. Wade will cause a blue wave this November. It's an amusing theory that doesn't quite hold up under scrutiny. Even Sen. Joe Manchin (D-W.V.) pointed out earlier this week that child sacrifice abortion is by no means the number one issue in his state. "Inflation is the number one driving factor I believe in my state. Right now, it's hurting everybody, not just at the pump, but at the grocery store, at the drug store, at the pharmaceutical. Everything they do," he explained.

Joe The Big Guy Biden
...46th president of the U.S. Sleazy Dem mschine politician, paterfamilias of the Biden Crime Family...
's cheerleaders at CNN
...formerly the Cable News Network, now who know what it might stand for...
seem to agree. On Thursday, the left-wing network acknowledged that, according to their latest poll, Biden is near "the point of no return with Americans on the economy" and dangerously close to an "irreversible severing of public confidence in his capacity to deliver prosperity and financial security."

And Biden is taking his entire party down with him.

CNN surprisingly acknowledged the Democrats' "looming political disaster" in the upcoming midterms because "the White House initially underestimated and has failed to tame" inflation.

"The party seems stuck in a dangerous political position of insisting the economy is doing well while voters think it's in the tank," the analysis reads.

While the poll was taken before the leak of the draft majority opinion in Dobbs, CNN concedes that the numbers for Biden are so bad, that it won't be enough to turn things around for them. "The depth of voter disquiet about the economy also suggests that a potential backlash against the Supreme Court possibly overturning the nationwide right to child sacrifice abortion may not save Democrats in November."


Posted by: Fred || 05/09/2022 00:00 || Comments || Link || E-Mail|| [10800 views] Top|| File under:
McConnell says stricter abortion rules 'possible' if Roe is overturned
[NYPOST]
Sen.

Mitch McConnell

, the top Republican in the Senate, said national child sacrifice abortion legislation is "possible" if the Supreme Court strikes down Roe v. Wade​.

"If the leaked opinion became the final opinion, legislative bodies — not only at the state level but at the federal level — certainly could legislate in that area," ​the Kentucky Republican told USA Today​.

"And if this were the final decision, that was the point that it should be resolved one way or another in the legislative process. So yeah, it's possible," ​McConnell said.

The debate over child sacrifice abortion rights has taken on new emphasis since the revelation last week of a draft majority opinion written by Justice Samuel Alito that shows the court is poised to strike down the 1973 landmark decision as early as June.

​In the opinion, Alito wrote that "Roe was egregiously wrong from the start" and argued that states should decide on whether to restrict child sacrifice abortion rights.

Some Republicans have been more critical of the leaking of the document than what's in the decision, fearing a potential backlash at the polls during November's 2022 midterm elections.


Posted by: Fred || 05/09/2022 00:00 || Comments || Link || E-Mail|| [10800 views] Top|| File under:
Sen. Johnson rips Mayorkas over lax border security, says he's aiding 'evil people'
[NYPOST] Sen.

Ron Johnson

ripped Homeland Security Secretary

Alejandro Mayorkas

over the administration's immigration policies, saying he is abetting "some of the most evil people on the planet" by failing to secure the southern border.

"He had no idea on the numbers of all the human depredations caused by his administration facilitating the business model of some of the most evil people on the planet: The human trafficking. The sex trafficking. The drug trafficking," Johnson (R-Wisc.) told host John Catsimatidis on his WABC 770 AM radio show in an interview that aired Sunday.

"He is completely oblivious to it," the senator said.

Johnson said the first thing President Biden and Mayorkas must do is acknowledge there is a problem at the border.

"It is enormously frustrating. [Biden and Mayorkas] will never solve the problem if they won't first admit they have one ... and if they won't acknowledge the root cause. And ... the root cause of the problem is President Joe The Big Guy Biden

...46th president of the U.S. S I'm not working for you. Don't be such a horse's ass....
and Secretary Mayorkas," he said.
Posted by: Fred || 05/09/2022 00:00 || Comments || Link || E-Mail|| [10800 views] Top|| File under:
Hochul says she's not sweating potential independent run by Andrew Cuomo
[NYPOST] Gov.

Kathy Hochul

said she hasn't lost any sleep about her disgraced predecessor Andrew Sonny

Cuomo
potentially launching an independent bid to oust her.

During an interview on ABC that aired Sunday, Hochul declined to weigh in when asked about her "message" to the scandal-scarred fellow Democrat — following the release of a poll that showed Cuomo could play spoiler if mounts a longshot independent bid.

"I have no message," the governor said. "Everyone will do what they choose to do."

Hochul told anchor Bill Ritter she was "proud" to lead the Empire State, and will "continue being focused on delivering for New Yorkers."

"We certainly already have at least six people running for the seat," she noted, adding, "I'm working hard. No one will ever outwork me, and I'm very passionate about the word I do."

A poll of registered voters conducted by Emerson College/The Hill released Wednesday showed that Cuomo getting on the ballot as an independent could give a Republican contender a better shot in the November's contest.

In the hypothetical matchup, 33% of voters said they would support a generic Democratic nominee, 33% would back the Republican, and 16 percent would vote for the disgraced former governor, while 18% were unsure.


Posted by: Fred || 05/09/2022 00:00 || Comments || Link || E-Mail|| [10801 views] Top|| File under:
Thumbs down on 'woke': 'Disney debacle' lesson for CEOs
[NYPOST]
Of course the ink is barely dry on the Supreme Court's draft decision to overturn Roe v. Wade, and a draft is not quite a ruling, but it's been refreshing to finally be hearing nothing from business leaders on this contentious cultural issue.

Maybe our corporate elite has finally woken up to the notion that it's bad business to piss off more than half the country with virtue-signaling on progressive issues. Or maybe they're ignoring the political noise and keeping busy doing what they get paid to do — trying to run profitable companies that provide returns for their shareholders.

Either way, silence is golden, and we can thank Florida Gov. Ron ­DeSantis for making it happen.

DeSantis did something that would have made movie character Jimmy Malone proud. Malone, played by Sean Connery in the 1987 flick "The Untouchables," is the tough, veteran cop who explained to Eliot Ness how to beat Al Capone and his criminal gang: "They pull a knife, you pull a gun. He sends one of yours to the hospital, you send one of his to the morgue."

For the record: I'm NOT advocating violence in defeating the corporate wokesters, or anyone for that matter.

But there is something to be said about following Jimmy Malone's logic and taking the battle to corporate woke gangsters if they choose to become an arm of the AOC-Elizabeth Being Native American has been part of my story since the day I was born Warren
...The Great White Squaw, Lizzie is the Dem Senatrix from Massachussetts. She traces her noble lineage all the way back to Big Chief Spouting Bull. She has high cheekbones that stretch all the way to the top of her head. It has been alleged that she speaks with forked tongue but she denies that. She had a DNA test to prove her lineage and it turns out she's colorless...
wing of the Democratic Party

...every time you hear the phrase white people, white supremacy, white anything but paint, you're listening to a Democrat. Ask him/her/it to reimagine something for you; they do that a lot, though not well. They can hear a dog whistle a mile or two away. They invented the spoils system and Tammany Hall, and inspired the addition of the word (Thomas) Nasty to the English language. They want to stop continental drift and repeal the law of unintended side effects...
. And that's exactly what DeSantis did in his battle and convincing victory over the virtue-signaling of the Disney theme-park and entertainment corporate empire.

According to my sources, the C-suite types weren't just closely watching but also learning something about a new brand of GOP politics after DeSantis counter-punched Disney CEO Bob Chapek.

Chapek thought it was a smart idea to follow the lead of some of his far-left employees who demanded he speak out against a Florida law they inaccurately and libelously dubbed "Don't Say Gay."

Keep in mind, the law doesn't say that all; it merely states that kids from kindergarten through the third grade don't need sex-ed lessons or gender-identity preaching when they're supposed to be learning the ABCs and how to add.

LEFTY RALLYING CRY
The cultural left doesn't really care about the truth when it comes to advancing its agenda. Left-wingers and their friends in the media created the fake meme as part of a rallying cry hoping to generate public and corporate pressure to get the state to back down. And it worked at least for awhile. After keeping his mouth shut (Smart!), Chapek gave in to the woke heat (Dumb!), and publicly attacked the law.

Disney's corporate headquarters are in Burbank, Calif. But, it's fair to say, Florida is its second home. It's among Florida's largest employers. The Disney World theme park is a cultural landmark of the state, so much so that the company has received corporate welfare writ large for decades and its complex near Orlando operates as a de facto independent local government.

No longer. DeSantis did what

politician

s should have done when all those corporate CEOs decided to give in to the woke mobs in the streets and on Twitter by attacking Georgia's voting law as racist when it merely checks for ID: He fought back.

He didn't just criticize Disney and Chapek for political grandstanding, he pushed through the Florida legislature a law that rescinds the company's corporate-welfare goodies, which includes tax breaks, access to the low-cost municipal bond market, and other privileges.
Posted by: Fred || 05/09/2022 00:00 || Comments || Link || E-Mail|| [10804 views] Top|| File under:
Nina Totenberg: It 'makes sense' Supreme Court leaker a 'conservative clerk'
[BIZPACREVIEW] In a display of mudslinging disguised as journalism, one NPR

news hound

maintained her track record of laying unsubstantiated claims related to the Supreme Court when she dismissed any other possible origin for the SCOTUS leak other then a "conservative clerk who was afraid."

NPR's legal affairs correspondent

Nina Totenberg

appeared on ABC's "This Week" Sunday where she was asked to assess the situation surrounding the release of Justice Samuel Alito's draft majority opinion for the case of Dobbs v. Jackson Women's Health Organization. Host Martha Raddatz brought her guest into the segment by commenting on the lengthy duration for which Totenberg has covered SCOTUS.
Posted by: Fred || 05/09/2022 00:00 || Comments || Link || E-Mail|| [10801 views] Top|| File under:
Who's in the News
42
[untagged]
3
Hamas
2
Islamic State
2
Taliban/IEA
2
Banditti
1
Sublime Porte
1
[untagged]
1
Antifa/BLM
1
Devout Moslems
1
al-Qaeda in the Arabian Peninsula
1
Govt of Iran Proxies
1
Govt of Pakistain Proxies
1
Govt of Syria
1
Lashkar e-Taiba
Bookmark
E-Mail Me
The Classics
The O Club
Rantburg Store
The Bloids
The Never-ending Story
Thugburg
Gulf War I
The Way We Were
Bio
Merry-Go-Blog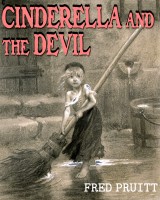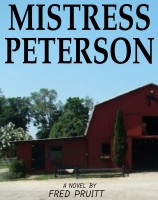 On Sale now!


A multi-volume chronology and reference guide set detailing three years of the Mexican Drug War between 2010 and 2012.

Rantburg.com and borderlandbeat.com correspondent and author Chris Covert presents his first non-fiction work detailing the drug and gang related violence in Mexico.

Chris gives us Mexican press dispatches of drug and gang war violence over three years, presented in a multi volume set intended to chronicle the death, violence and mayhem which has dominated Mexico for six years.
Click here for more information


Meet the Mods
In no particular order...


Steve White
Seafarious
tu3031
badanov
sherry
ryuge
GolfBravoUSMC
Bright Pebbles
trailing wife
Gloria
Fred
Besoeker
Glenmore
Frank G
3dc
Skidmark



Better than the average link...



Rantburg was assembled from recycled algorithms in the United States of America. No trees were destroyed in the production of this weblog. We did hurt some, though. Sorry.
3.238.118.80

Help keep the Burg running! Paypal: