-Lurid Crime Tales-
Biden Family Planned to Share Office Space with Company Employing 'F**king Spy Chief of China'
[Breitbart] Hunter Biden planned to share his family's office space in Washington, DC, with a Chinese intelligence-linked firm that employed a man Hunter described as "the f**king spy chief of China," according to Peter Schweizer's new bombshell book Red-Handed: How American Elites Get Rich Helping China Win.

According to the book, Hunter Biden planned in 2017 to set up an office in Washington that would house his businesses, his father's Biden Foundation, and a representative of a Chinese global energy company he had cultivated close ties to, CEFC China Energy.

Hunter Biden had developed a close working relationship with CEFC's Chairman and majority owner Ye Jianming beginning at the end of 2015 after associates put them in touch. Ye had a number of ties to Chinese military intelligence and his company provided energy to China's People's Liberation Army.

Despite those alarming links, Hunter became Ye's personal counsel in the U.S., essentially becoming a representative for "an intelligence- and military-linked Chinese company that was supporting voices calling for an aggressive military posture against the United States and its allies," according to the book.

Hunter Biden and his family were also involved in CEFC's plans to invest in U.S. infrastructure through two entities — Hudson West IV and SinoHawk. In fact, Biden made it clear to Tony Bobulinski, a financial planner he brought in to help with the infrastructure efforts, that his family was integral to the effort.

After Hunter was unhappy with the payment package he was going to receive from the venture — an $850,000 salary and 20 percent equity stake, as well as 10 percent of the equity for "the Big Guy [Joe Biden]" — he wrote to Bobulinski that Ye and his company are "both coming to be MY partner and to be partners with the Biden."

Hunter would then seek to fuse his family and CEFC further with the shared office in Washington.

"In 2017, he made plans to house his businesses, the Biden Foundation, one of his father's offices, and CEFC together in an office space in Washington," Schweizer writes, adding:


In an email for signage, Hunter said he had "new office mates: Joe Biden Jill Biden Jim Biden Gongwen Dong (Chairman Ye CEFC emissary)," and that, "I would like the office sign to reflect the following The Biden Foundation Hudson West (CEFC U.S.) The lease will remain under my company's name Rosemont Seneca."

Gongwen Dong, like Ye, had "notable ties to those embedded in Chinese intelligence and foreign influence operations," Schweizer writes.

In addition to being CEFC's emissary, Dong was also the chief financial officer at the Beijing-based Radiance Property Holdings, a firm controlled and run by Lam Ting Keung, a businessman with deep connections to "united front" groups linked to Chinese intelligence.

United front groups often serve as covers for Chinese intelligence operations, Schweizer notes. According to a 2018 U.S.-China Economic and Security Review Commission report, China uses the groups work to "co-opt and neutralize source of potential opposition to the policies and authority of its ruling Chinese Communist Party."

Despite these links, Hunter Biden and Dong on September 8, 2017, were able to apply for secure a line of credit and add James Biden and his wife, Sara Biden, as authorized users for the credit cards on the account. James and Sara Biden then spent $100,000 on luxury items.

In addition to Ye and Dong, CEFC had another Chinese intelligence-linked man in the Bidens' orbit — Patrick Ho, who Hunter Biden called "the f**king spy chief of China" in a leaked phone call.

Ho was one of Ye's "top lieutenants" and a senior executive with China Energy Fund Committee, CEFC's nonprofit think tank. Ho had also once been the home affairs secretary in Hong Kong and was also a "tireless advocate" for Chinese Communist Party Chairman Xi Jinping's "signature venture" at the United Nations.

Shortly after plans were in place to put Dong in a shared office space with the Biden family, Ho was arrested in New York City on bribery charges by the FBI in November 2017.

Ho had reportedly offered money to African officials as part of an operation involving channelling illicit payments to UN diplomats.

One of Ho's first phone calls from jail was to James Biden, looking for Hunter Biden. CEFC then hired Hunter Biden to provide legal representation in the case, despite his lack of a background in criminal defense law. CEFC paid a $1 million retainer to Biden's LLC, Owasco. Ho pleaded guilty and went to jail.

However, before Ho went to jail, Hunter Biden was provided a Chinese assistant named JiaQi Bao. Her master's degree from China's Tsinghua University was financed by the Chinese government, and she worked for the Chinese government's National Development and reform Commission, which is responsible for the management of China's economy.

According to Schweizer, Bao offered Hunter Biden advice on "everything from energy deals to his father's presidential campaign." She also handled a "monthly wire instruction" concerning the transfer of financial payments.
Posted by: Skidmark || 01/26/2022 05:48 || Comments || Link || E-Mail|| [132 views] Top|| File under: Tin Hat Dictators, Presidents for Life, & Kleptocrats
-Great Cultural Revolution
'Inside San Francisco's open air drug market that proves why city's woke effort to connect homeless addicts to rehab is NOT working - as users shoot up, pass out and scatter their needles
[Daily Mail, where America gets its news]
The new linkage center, aimed at connecting homeless addicts with rehab facilities, opened on January 18


The center is located at 1172 Market Street at the United Nations Plaza in the

Tenderloin

neighborhood of San Francisco and is equipped to serve up to 100 people at a time


Photos taken by DailyMail.com show an illicit drug consumption site that is now littered with needles and crowded with addicts shooting up in broad daylight


San Francisco never approved the creation of a supervised consumption site at the linkage center and the site is in violation of state and federal laws


The open air drug market was first reported on by journalist Michael Shellenberger, who said in his Substack blog that he'd witnessed a drug deal and blatant drug use at the site


The center is part of Mayor London Breed's Tenderloin Emergency Intervention plan to address public drug use and overdose deaths in the neighborhood


Breed generated national news media coverage last December when she announced the crackdown on open air drug use in the downtown Tenderloin neighborhood


In addition to helping connect people with service, the center will also help people living on the streets get access to basic things like food, water, bathrooms, showers and laundry


The center operates seven seven days a week between 8 a.m. and 8 p.m., with limited staff due to the impact of COVID-19. However, the center will expand to operate 24 hours a day and 7 days a week
Posted by: Skidmark || 01/26/2022 00:00 || Comments || Link || E-Mail|| [221 views] Top|| File under:
Cotton presses Cardona on teachers union letter urging social media to stifle opposition to CRT
[FoxNews] Sen.

Tom Cotton

, R-Ark., sent a letter to Education Secretary

Miguel Cardona

demanding answers on a teachers union letter that followed closely after the National School Boards Association (NSBA) letter comparing concerned parents to domestic terrorists.

Shortly after the infamous NSBA letter – which the NSBA later revoked and for which it apologized – National Education Association (NEA) sent a letter urging social media companies to silence "propaganda" about critical race theory (CRT), which had supposedly stoked "a small but violent group of radicalized parents." Newly revealed documents show that the White House helped draft the NSBA letter and other documents suggest that Cardona solicited the NSBA letter (a claim a Department of Education spokesperson has denied).

"Big Tech's potential censorship of concerned parents would be a chilling addition to the Biden administration's efforts to intimidate parents seeking a greater role in their children's education," Cotton wrote in his Monday letter to Cardona.

NSBA sent its letter on Sept. 29, warning that school boards face "physical threats" due to opposition to COVID-19 policies and critical race theory. After the Department of Justice issued an Oct. 4 memorandum that echoed the letter, NSBA issued an apology for it on Oct. 22. NEA sent its letter on Oct. 8.

Cotton noted that the NEA's Oct. 8 letter came nine days after the NSBA letter and is "remarkably similar" to that notorious missive.

"Specifically, this letter singled out 'radicalized adults who falsely believe that graduate level courses about racism are being taught in K-12 public schools,'" Cotton wrote. "This statement appears to be a thinly veiled reference to parents who are concerned about critical race theory, a radical ideology that claims America is a fundamentally racist country and attributes moral characteristics to people on the basis of race."

"The letter also decried a 'small yet vocal group of extremists who are putting the safety of our children, educators, and families at risk over the notion that wearing a mask is in infringement on personal liberty,'" the senator added. "NEA accused groups concerned about curricula based on critical race theory and restrictive mask policies of spreading 'propaganda' and 'lies' on social media and requested that social-media companies 'stamp out' such speech."

Cotton wrote that "the implication of both" the NEA and the NSBA letters "is the same: individuals opposed to critical race theory and mask mandates in schools are potential domestic terrorists. Recent reporting indicates that you asked the NSBA to write its letter to President Biden. Similarities in the timing and content of the NEA letter raise the troubling possibility that you or your staff may have had a hand in that letter, as well."
Posted by: Skidmark || 01/26/2022 00:00 || Comments || Link || E-Mail|| [103 views] Top|| File under: Tin Hat Dictators, Presidents for Life, & Kleptocrats
Oregon lawsuit decries Democrat governor's clemency push as unlawful after nearly 1,000 convicts freed
[FoxNews] Two Oregon district attorneys and the families of three murder victims have filed a lawsuit against Democratic Gov.

Kate Brown

over her approach to granting clemency – arguing that it's against the law.

They claim she's freed almost 1,000 people without properly notifying the victims or their families in advance.

The prosecutors, Lane County's Patricia Perlow and Linn County's Doug Marteeny, are also asking the judge to stifle Brown's policy on commutations for people convicted of crimes as minors.

"We are asking that the court compel the governor to follow the laws that are already in place," Monique DeSpain, a lawyer for Perlow, Marteeny and the homicide victims' relatives, told The Associated Press last week.

In November, Perlow sent out a statement blasting Brown over a clemency order freeing eight suspects from her district.

"Of those convicted, three were convicted of murder, two of sex crimes against children and three of robberies with weapons, including a stabbing and a failed attempt to shoot a customer in a store," she said at the time.

All were under 18 at the time of their crimes, but some details are heinous.

In 2002, Brian Hardegger was convicted for his role in the murder of his own mother, committed at the age of 17.

"Defendant and his father buried the victim, Hardegger's mother, alive," Perlow said. "When the victim tried to raise her head above the dirt, Hardegger pushed her head down with his foot so that he and his father could finish covering her up. Hardegger dug the hole beforehand."

Perlow also took issue with another case involving a 17-year-old, Connor Allen, who was convicted of first-degree sex abuse after sodomizing a 7-year-old.

"Victims of crime in Oregon have Constitutional and statutory rights that are being ignored by Gov. Brown, the Oregon Department of Corrections and the State Parole Board with a first priority to these offenders of a 'meaningful opportunity to be released,'" Perlow said in her statement. "Victims of crime deserve the enforcement of their rights they fought so hard to have recognized."
Posted by: Skidmark || 01/26/2022 00:00 || Comments || Link || E-Mail|| [129 views] Top|| File under: Tin Hat Dictators, Presidents for Life, & Kleptocrats
-Short Attention Span Theater-
'Biden's put national security at risk': GOP lawmaker slams president after three of his team negotiating with Iran on nuclear deal RESIGN
[Daily Mail, Where America Gets Its News]
Republican Rep.

Michael Waltz

praised the negotiators who have stepped back for 'recognizing when diplomacy is getting too desperate'


Waltz has had his own experience in the Middle East as an Army Green Beret


State Department official confirmed Tuesday that Richard Nephew stood down


He was U.S. Deputy Special Envoy for Iran and known as sanctions architect


Nephew, who wanted Biden to take a harder stance against Iran, has reportedly been avoiding the meetings in Vienna since December


At the same time, reports emerged that two other negotiators had left


It comes at a critical time in negotiations between the West and Tehran


Iran has rejected talk of an interim agreement and wants a legal guarantee that the U.S. will not walk away from the nuclear deal


It also won't negotiate directly with the US, with European intermediaries
Posted by: Skidmark || 01/26/2022 00:00 || Comments || Link || E-Mail|| [174 views] Top|| File under: Govt of Iran
Government Corruption
Feinstein defended China against human rights violations as husband got rich off Chinese companies
More from Schweizer's Red-Handed.

[FoxNews] A new book reveals that California Democrat Sen. Dianne Feinstein repeatedly defended the public image of China's ruling Communist Party while her husband reaped major profits from his Chinese business ties.

Over the last three decades, Feinstein has downplayed the human rights violations being perpetuated by the Chinese Communist Party, according to "Red-Handed: How American Elites Get Rich Helping China Win," a newly released book by Government Accountability Institute President

Peter Schweizer

.

The book, which was released on Tuesday, says Feinstein's husband, Richard Blum, has simultaneously grown his fortune immensely by doing business with the communist nation, at one point profiting from a company found to be spying on the U.S. military through Chinese products.

"He's a businessman and he has a right to do business and he's never done anything wrong," said Feinstein spokesperson Kam Kuwata, according to the new book.

The senator has been a defender of China for decades, becoming the first U.S. mayor to visit the country while running San Francisco. Feinstein supported granting Most Favored Nation (MFN) trade status to China in 2000 – a designation that relaxed restrictions and encouraged a surge in U.S.-China economic cooperation. In 1994, when the U.S. Senate was considering rescinding this trade status with China over human rights violations, Feinstein argued against it, saying it would "inflame Beijing's insecurities."

Posted by: Skidmark || 01/26/2022 14:01 || Comments || Link || E-Mail|| [108 views] Top|| File under: Commies
DeSantis Blasts FDA Revocation of EUA for Monoclonal Antibodies
[Epoch Times] Florida Gov. Ron DeSantis is "hopping mad" over the U.S. Food and Drug Administration's (FDA) decision to effectively pull emergency use authorization of monoclonal antibody treatments and has vowed to "fight back."

On Jan. 25, more than 2,000 Floridians woke up to emails and text messages telling them their appointments to receive monoclonal therapies were canceled due to the FDA's decision, the governor's office reported.

"Without a shred of clinical data to support this action [President Joe] Biden has forced trained medical professionals to choose between treating their patients or breaking the law," DeSantis said in a press statement.

"There are real world implications to Biden's medical authoritarianism—American's access to treatments is now subject to the whims of a failing president."
Posted by: Bobby || 01/26/2022 10:59 || Comments || Link || E-Mail|| [144 views] Top|| File under: Tin Hat Dictators, Presidents for Life, & Kleptocrats
Report: Chuck Schumer Receives Campaign Donations from Russian Pipeline-Linked Affiliates
[Breitbart] Senate Majority Leader Chuck Schumer (D-NY), who helped block sanctions on Russia's Nord Stream 2 project, received campaign donations from corporate PACs affiliated with two of the European companies that helped fund the pipeline, according to a report from the Washington Free Beacon.

The corporate political action committees of ENGIE North America and BASF Corporation, two affiliates of European companies that are associated with the funding for Russia's Nord Stream 2 pipeline, gave $2,500 campaign contributions to Schumer's campaign in September, according to records with the Federal Election Commission (FEC), the report stated.
Reportedly, the parent company for ENGIE North America and a subsidiary for BASF are part of the group of five businesses that financed the Nord Stream 2 pipeline to transport natural gas from Russia to Germany.

The Free Beacon wrote:


The contributions to Schumer came amid an aggressive lobbying effort in Washington over sanctions on the 764-mile pipeline. The five European companies that back Nord Stream 2—Wintershall, ENGIE, Uniper, Shell, and OMV—have paid millions of dollars to lobbying firms to block sanctions.

Nord Stream 2 AG, the Swiss company that is building the pipeline, lobbies Congress through Democratic donor Vincent Roberti. Roberti gave maximum donations of $5,800 to Schumer and other Senate Democrats last year, Axios reported. Thomas McLarty, the founder of McLarty Inbound, a firm that lobbies for the five European companies, in April gave $2,500 to Schumer.

ENGIE North America, a subsidiary of the French firm ENGIE, contributed to Schumer's campaign on Sept. 9. BASF, the parent company of Wintershall, donated to Schumer on Sept. 22. ENGIE also contributed to Schumer's campaign in 2020, while BASF gave to the Senate leader in 2016, according to FEC records. Each member of the European consortium loaned 1 billion euros to Nord Stream 2 AG in 2017. Nord Stream 2 AG is controlled by Russian state oil company Gazprom. Nord Stream 2 AG's chief executive officer, Matthias Warnig, is a Putin ally and former officer of the East German secret police.

All of this occurred as Schumer reportedly blocked requests from Senate Republicans for legislation to enforce sanctions on the Russian pipeline project after President Joe Biden waived sanctions last year. At the time, Biden said that the pipeline was almost complete and imposing sanctions would be "counter-productive" for European relations.

Sen. Ted Cruz (R-TX) attempted to pass legislation earlier this month but failed after Senate Democrats used the filibuster, which they are busy trying to eliminate, to block his legislation. The bill only had 55 votes, short of the filibuster's required 60 votes to end debate and move to a final vote.

The Free Beacon noted that neither Schumer's office nor ENGIE North America returned a comment request. But a spokesman for BASF illuded that its American subsidiary does not lobby members of Congress on the Nord Stream 2 and that Wintershall does not have a presence in the U.S. "Any implied connection between our Employee PAC contributions and Nord Stream 2 is incorrect," the spokesman said.
Posted by: Skidmark || 01/26/2022 05:58 || Comments || Link || E-Mail|| [121 views] Top|| File under: Tin Hat Dictators, Presidents for Life, & Kleptocrats
Report: Law Firms Donated $15 Million to Democrat Groups After Receiving Government Contracts
[Breitbart] A group of eight law firms donated $15 million to Democrat organizations after receiving funds from government contracts, according to a report by Alliance for Consumers.

Lieff Cabraser, Motley Rice, Baron & Budd, Grant & Eisenhofer, Berger Montague, Cohen Milstein, and Simmons Hanly make up the "shady eight" law firms who donated millions to Democrats. These firms represent local governments in litigation or have statewide contracts "in places like Indiana, Kentucky, Mississippi, New Mexico, and New Jersey."


These "Shady Eight" firms generated at least $15 million in combined political donations from 2017-2020 to committees and candidates in the Federal Election Commission (FEC) tracking system. That is the total given by the firms directly, their 1,300 or so combined lawyers, and other employees and staff.

Of these $15 million in political donations, a massive 99 percent of combined contributions went to Democrat campaigns and allied political committees. For example, a mere $30 was donated to Republican candidates or committees at the law firm Lieff Cabraser during the three-year timeframe.


About 40% of the money (approximately $6 million) went to the political committees that form the professionalized superstructure of the Democratic Party.

Over $4 million of the money generated by the Shady Eight went to the Biden Presidential campaign effort and the Democratic National Committee (DNC).

Over $4 million flowed into Democratic candidates for U.S. Senate and the Democratic Senatorial Campaign Committee (DSCC) that supports them. And over $2 million went to Democratic candidates for the U.S. House of Representatives and the Democratic Congressional Campaign Committee (DCCC) that bolsters those candidates.

The report also criticized the government contracts the law firms earned for "missing basic protections that should be in all outside-counsel contracts.
Posted by: Skidmark || 01/26/2022 05:51 || Comments || Link || E-Mail|| [101 views] Top|| File under: Tin Hat Dictators, Presidents for Life, & Kleptocrats
Home Front: Politix
'US House Speaker Pelosi to seek re-election, reversing earlier plan
Brilliant idea! We can enjoy her future frustration as minority leader for months to come.
[JPost] US House of Representatives Speaker

Nancy Pelosi

said on Tuesday she will run for a 19th term in office, signaling that she could also seek to continue leading her caucus after earlier saying she would step down from leadership after 2022.
Posted by: Frank G || 01/26/2022 00:00 || Comments || Link || E-Mail|| [244 views] Top|| File under:
Bill Hemmer calls out COVID-19 tests branded 'Made in China'
[FOX] Fox News anchor

Bill Hemmer

Tuesday said he received his free COVID-19 tests through the mail under President Biden's new testing initiative, but noted the at-home kits were "made in China."

Hemmer, co-host of "America's Newsroom," praised the federal government and the United States Postal Service (USPS) for getting the tests out quickly after he and many other Americans put in the request last week for free tests. But he noted when he turned the test package over the "fine print" revealed the tests were manufactured in China.

"I got mine yesterday," Hemmer said, holding up the orange kit. "All four of them came. Congrats U.S. government. U.S. Postal Service did a great job. Got my four tests. And on the back of the fine print, Dana, it is made in China."

"Of course," replied co-host Dana Perino.
Posted by: Besoeker || 01/26/2022 00:00 || Comments || Link || E-Mail|| [141 views] Top|| File under: Commies
Who's in the News
36
[untagged]
6
Islamic State
6
Tin Hat Dictators, Presidents for Life, & Kleptocrats
3
Govt of Iran
2
Govt of Pakistain Proxies
2
Commies
2
Ottoman Proxies
2
Migrants/Illegal Immigrants
1
Moslem Colonists
1
Narcos
1
Govt of Syria
1
Taliban/IEA
1
Muslim Brotherhood
Bookmark
E-Mail Me
The Classics
The O Club
Rantburg Store
The Bloids
The Never-ending Story
Thugburg
Gulf War I
The Way We Were
Bio
Merry-Go-Blog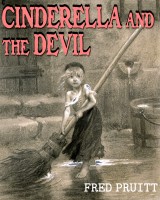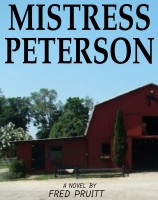 On Sale now!


A multi-volume chronology and reference guide set detailing three years of the Mexican Drug War between 2010 and 2012.

Rantburg.com and borderlandbeat.com correspondent and author Chris Covert presents his first non-fiction work detailing the drug and gang related violence in Mexico.

Chris gives us Mexican press dispatches of drug and gang war violence over three years, presented in a multi volume set intended to chronicle the death, violence and mayhem which has dominated Mexico for six years.
Click here for more information


Meet the Mods
In no particular order...


Steve White
Seafarious
Pappy
lotp
Scooter McGruder
john frum
tu3031
badanov
sherry
ryuge
GolfBravoUSMC
Bright Pebbles
trailing wife
Gloria
Fred
Besoeker
Glenmore
Frank G
3dc
Skidmark
Alaska Paul



Better than the average link...



Rantburg was assembled from recycled algorithms in the United States of America. No trees were destroyed in the production of this weblog. We did hurt some, though. Sorry.
18.232.59.38

Help keep the Burg running! Paypal: