-Signs, Portents, and the Weather-
Biden's fully-vaccinated Homeland Security Secretary Alejandro Mayorkas tests positive for COVID
[Daily Mail, Where America Gets Its News] Homeland Security Sec.

Alejandro Mayorkas

has tested positive for Covid-19, throwing off his plans to travel to Colombia with Sec. of State Antony Blinken. 'Secretary Mayorkas tested positive this morning for the COVID-19 virus after taking a test as part of routine pre-travel protocols. Secretary Mayorkas is experiencing only mild congestion; he is fully vaccinated and will isolate and work at home per CDC protocols and medical advice. Contact tracing is underway,' DHS spokesperson Marsha Espinosa said in a statement.

Blinken will now travel to Quito, Equador on Tuesday and Bogotá, Colombia without the DHS head to meet with President Iván Duque and Vice President-Foreign Minister Marta Lucía Ramírez on Wednesday and Thursday to discuss tackling irregular migration and drug trafficking, among other priorities.

The secretary attended an event with President Joe Biden
...... 46th president of the U.S. You're a lyin' dog-faced pony soldier......
on Saturday to honor fallen law enforcement.

It is not clear to what extent the two men had contact, but one photo shows Mayorkas standing beside First Lady Jill and Biden outside, all unmasked. FBI

...Formerly one of the world's premier criminal investigation organizations, something for a nation to be proud of. Now it's a political arm of the Deep State oligarchy that is willing to trump up charges, suppress evidence, or take out insurance policies come election time...
Director Christopher Wray stood on the other side of Mayorkas.

'To Secretary of Homeland Security Mayorkas, thank you for being here and for the great job you're doing for us,' Biden said at the 40th Annual National Peace Officers' Memorial Service at the Capitol. 'Thank you very, very much. And it's a tough job.'

Posted by: Fred || 10/20/2021 00:00 || Comments || Link || E-Mail|| [212 views] Top|| File under:
U.N. Climate Summit: A Meaningless Meeting Of Useless People
[ISSUESINSIGHTS] Later this month, private- and public-sector "leaders" will meet in Glasgow, Scotland. Nearly all will fly to the conference, many in private jets. And what will they talk about? Saving the climate from greenhouse gas emissions, of course.The United Nations


...an organization which on balance has done more bad than good, with the good not done well and the bad done thoroughly...


Conference of Parties on ​​climate change, the 26th version of this long-running clown show, starts Oct. 31 and will run through Nov. 12. Media coverage will be both intense and obsequious; attendees, especially the ever-smug John F. I was in Vietnam, you know Kerry
Former Senator-for-Life from Massachussetts, self-defined war hero, speaker of French, owner of a lucky hat, conqueror of Cambodia, unsuccessful presidential candidate, and utterly failed Secretary of State...
, "special" climate envoy to the president, will speak in somber tones due to the seriousness at hand; warnings of impending doom will be issued; and absolutely nothing will be accomplished.

This is because there's nothing to accomplish.

Despite the incessant screeching demands that we must save our planet by severely cutting our greenhouse gas emissions, it's obvious that man's impact on the climate is not creating an existential crisis. Every harsh weather event is blamed by activists, politicians,

news hound

s, editors, and celebrities as evidence that anthropogenic global warming is going to destroy Earth.

Of course these are often the same people who tell us we cannot take a single weather event, such as a cold snap or an unusually heavy snow, and extrapolate from that there is no man-made warming. They want man's greenhouse gas emissions to be an existential crisis.

But they can't have it no matter how much they want it.

"An existential threat is one that threatens the very existence of mankind. Something that is simply a challenge or an inconvenience is not an existential threat," explains University of Washington atmospheric sciences professor Cliff Mass. "An existential threat must have the potential to undermine the very viability of human civilization."

Mass believes "global warming is a serious problem" that will have "substantial impacts," but he says "in no way does it seriously threaten our species or human civilization."

"With reasonable mitigation and adaptation, mankind will continue to move forward — reducing poverty, living healthier lives, and stabilizing our population."

For those who haven't noticed, humanity has been enormously successful at adapting to, and in many cases, overcoming an environment that is hostile to its existence.




Posted by: Fred || 10/20/2021 00:00 || Comments || Link || E-Mail|| [81 views] Top|| File under:
Government Corruption
FBI Raids Home of Russian Oligarch Oleg Deripaska Who Refused to Go Along With Russiagate Coup
[Forbes] FBI Raids Home of Russian Oligarch Oleg Deripaska This Morning in DC — He's Connected to the Steele Dossier

FBI Agents reportedly swarmed the home of Russian Oligarch

Oleg Deripaska

this morning in Washington DC. There's no mention in today's reporting of the FBI's efforts to have Deripaska work for them in 2016.

NBC News reports:

FBI agents on Tuesday swarmed the home of Russian oligarch Oleg Deripaska in Washington, D.C., an agency spokesperson confirmed to NBC News.

The reason for their presence wasn't immediately clear. The spokesperson said the agency is conducting "law enforcement activity at the home," but wouldn't elaborate.



From 2019:


Russian oligarch's story could spell trouble for Team Mueller

[TheHill] Sometimes it is the quiet, elusive ones who come back to haunt you. And for ex-special prosecutor Robert Mueller, one of those might be a Russian billionaire named Oleg Deripaska.

The oligarch who once controlled Russia's largest aluminum empire has been an international man of intrigue in the now-completed and disproven Trump collusion investigation.

Deripaska was a disaffected former business client of Donald Trump's fallen campaign chairman Paul Manafort. He also was a legal research client of Trump-hating, Clinton-aiding British spy Christopher Steele. In his spare time, he was an occasional friendly cooperator with the FBI and its fired deputy director, Andrew McCabe.

And, at the height of the Russia collusion hysteria, Deripaska was sanctioned by the Trump administration to financially punish Russian President Vladimir Putin for his meddling in the 2016 U.S. presidential election.

With the Russia case, in which he had so many connections, now completed, Deripaska is breaking his silence. And what he has to say could impact Mueller's July 17 testimony before Congress.

In a wide-ranging interview with me, Deripaska confirmed a story told to me more than a year ago by law enforcement sources: He was indeed interviewed by FBI agents in September 2016 during the early Russia probe, and he told them he strongly doubted the bureau's theory that the Trump campaign, through Manafort, was colluding with Moscow to hijack the 2016 election.

"I told them straightforward, 'Look, I am not a friend with him [Manafort]. Apparently not, because I started a court case [against him] six or nine months before ... . But since I'm Russian I would be very surprised that anyone from Russia would try to approach him for any reason, and wouldn't come and ask me my opinion,' " he said, recounting exactly what he says he told the FBI agents that day.

"I told them straightforward, I just don't believe that he would represent any Russian interest. And knowing what he's doing on Ukraine for the last, what, seven or eight years."

Deripaska's interview with the FBI reportedly was never provided by Team Mueller to Manafort's lawyers, even though it was potential proof of innocence, according to Manafort defense lawyer Kevin Downing. Manafort, initially investigated for collusion, was convicted on tax and lobbying violations unrelated to the Russia case.

That omission opens a possible door for appeal for what is known as a Brady violation, for hiding exculpatory information from a defendant.

"Recent revelations by The Hill prove that the Office of Special Counsel's (OSC) claim that they had a legitimate basis to include Paul Manafort in an investigation of potential collusion between the Trump presidential campaign and the Russian government is false," Downing told me. "The failure to disclose this information to Manafort, the courts, or the public reaffirms that the OSC did not have a legitimate basis to investigate Manafort.


FBI is going to charge this guy to hide their own crimes in the Russiagate sedition coup?



FBI raids $15million D.C. mansion of Russian oligarch and Putin ally Oleg Deripaska, who had ties to former Trump campaign chairman Paul Manafort and ex-MI6 spy Christopher Steele
[Daily Mail, Where America Gets Its News]
Oleg Deripaska

is an oil tycoon with close ties to Russia's President Vladimir Putin and his government in general


His spokesperson said Deripaska doesn't own either of the homes searched but raids are sanctions-related


The Washington, DC residence is reportedly worth around $15 million and is called Haft Mansion


Deripaska was implicated in a 2020 Senate report as having aided Russia's efforts to interfere in the 2016 US presidential election cycle, working closely with

Paul Manafort



In 2018 the Treasury Department accused Deripaska of ordering the murder of a fellow businessman, and blacklisted him as well as other Putin allies and businesses link to him
Posted by: Woodrow || 10/20/2021 00:00 || Comments || Link || E-Mail|| [232 views] Top|| File under:
Trump Sues the Corrupt Capitol Riot Committee and the National Archives
[THEGATEWAYPUNDIT] President Trump today sued the corrupt US House Capital Riot Committee and the National Archives.

President Trump sued the biased and corrupt US House Capital Riot Committee and the National Archives Committee that is currently harassing the President with a corrupt one-sided investigation. This committee is not focused on the stolen November 3, 2020 Election, rather it focuses on the Deep State instigated Capitol protests on January 6th.

On January 6th numerous bad individuals, including Antifa

...the armed wing of the Democratic Party...
, attacked the US Capitol and broke a few windows. But BLM and Antifa are protected by the Biden/Obama government while good Americans are jugged
Maw! They're comin' to get me, Maw!
.
Posted by: Fred || 10/20/2021 00:00 || Comments || Link || E-Mail|| [57 views] Top|| File under: Antifa/BLM
McAuliffe received $200,000 in donations from private equity billionaire Ron Burkle - who owns a plane known as the 'fcuk jet'
[Daily Mail, Where America Gets Its News] Billionaire

Ron Burkle

gave $200,000 to Democratic candidate for VA governor



Terry McAuliffe

holds a narrow lead over

Glenn Youngkin

in much-watched race


Burkle is a prolific Democratic donor who has attracted controversy for his jet setting lifestyle and social circle


He invested in disgraced producer

Harvey Weinstein

's movies


So'd lotsa people.



And his personal plane was nicknamed 'air f*** one' and the 'f*** jet,' according to reports


His name also appeared in

Jeffrey Epstein

's infamous 'black book'


Public campaign finance reports show he donated $100,000 to McAuliffe in September after a similar contribution last December
Posted by: Fred || 10/20/2021 00:00 || Comments || Link || E-Mail|| [172 views] Top|| File under:
Home Front: Politix
Ted Cruz Introduces Bill That Would Send Illegal Immigrants To The Towns Of Rich White Liberals For Processing
[GatewayPundit] In the midst of the ongoing border crisis, Republican Texas Sen. Ted Cruz filed legislation on Tuesday that would establish processing centers for illegal immigrants in areas such as Martha's Vineyard and other Democrat-led communities.



Earlier this month, Cruz said: "For the past ten months, President Biden and his administration have willingly surrendered the United States' southern border to dangerous criminal cartels, with no thought given to the South Texas border communities like McAllen and Del Rio, which are running low on resources from dealing with this massive influx of illegal immigrants," The legislation was introduced before Cruz made his statement.

"That's why today I am introducing this crucial legislation to alleviate the massive overload at the southern border by establishing new ports of entry in Democrat-led communities such as North Hero, Vermont, where Bernie Sanders spends his summers, and Martha's Vineyard, where Democrat elites host their cocktail parties," Cruz continued.

According to the law, 13 new ports of entry would be established in towns across the United States, and all illegal aliens apprehended at Border Patrol Sectors in Texas would be transported to one of the 13 new ports of entry for processing.

The following locations would be home to the thirteen new ports:

Block Island, Rhode Island

Greenwich, Connecticut

Martha's Vineyard, Massachusetts

Cambridge (Massachusetts)

Governors Island, New York City

Rehoboth Beach, Delaware

Posted by: Woodrow || 10/20/2021 12:11 || Comments || Link || E-Mail|| [165 views] Top|| File under:
Biden's pick for border chief says there isn't a crisis at the border: Ted Cruz introduces bill to send migrants to Democratic hotspots like Martha's Vineyard and Palo Alto
[Daily Mail, Where America Gets Its News]
Biden's pick to head Customs and Border Protection, Chris Magnus, refused to classify the situation at the southern border as a crisis


Republican Senator Todd Young of Indiana pushed Magnus on the surge of illegal immigration under Biden during a confirmation hearing on Tuesday


'Does it really matter whether we call it a major challenge, a crisis, a big problem?' Magnus questioned, without saying if he thought it was a crisis


Also on Tuesday, Senator Ted Cruz introduced a bill that would move processing centers for illegal migrants to where 'Democrat elites host their cocktail parties'


This includes North Hero, Vermont, where Bernie Sanders spends his summers, and Martha's Vineyard, where Barack Obama owns a home


Cruz hopes this will alleviate pressures on southern border states and hit closer to home for Democratic elites, who he claims are ignoring the crisis
Posted by: Skidmark || 10/20/2021 08:41 || Comments || Link || E-Mail|| [108 views] Top|| File under:
Democrats to scale back Treasury's IRS bank reporting plan, raise threshold from $600 to $10,000
Isn't $10,000 where it was originally? Pure genius, guys.

[JUSTTHENEWS] Senate Democrats are set Tuesday to announce a scaled-down version of the Biden administration, the same old faces in slightly different places, the same old ideas, the same old graft

...knaves, footpads, and adjusters employed by the Biden Crime Family. They leave a trail of havoc everywhere they turn their attention, be it the nation's borders, the Keystone XL Pipeline, or epidemics, sometimes on purpose, most times through sheer arrogant ineptitude. They learnt this stuff in college, you know...
's proposal to crack down on Americans it suspects are dodging taxes.The administration's original proposal was greeted with overwhelming opposition from fiscal conservative groups, the banking industry and other over concerns about financial privacy.

The initial plan, conceived by the Treasury Department and Senate Democrats, would have allowed the Internal Revenue Service access to information on bank accounts that had at least $600 worth of annual deposits or withdrawals.

The new proposal will still allow the IRS


...the Internal Revenue Service; that office of the United States government that collects taxes and persecutes the regime's political enemies...


to access information on accounts that transfer or receive more than $10,000 annually. However,


it's easy to be generous with someone else's money...


it will exclude all wage income from counting toward the $10,000 threshold.

While Treasury Secretary Janet Yellen has been adamant in her position that the new measure would amount only to essentially a technical set of changes, critics of the proposal argue that the new rules would massively expand the IRS's ability to snoop on the accounts of Americans.

The goal of the proposal, broadly, is to enable the IRS and Treasury to better identify wealthy tax evaders, which in turn will assist congressional Democrats and the Biden administration to pay for the proposed trillion-dollar spending plans of which it is a part.




Posted by: Fred || 10/20/2021 00:00 || Comments || Link || E-Mail|| [227 views] Top|| File under:
Ron DeSantis Addresses Supply Chain Crisis: Florida's Ports Are Open
[BREITBART] Florida can play a key role in alleviating the nation's

supply chain

crisis, Gov. Ron

DeSantis



...Republican governor of Florida, stone in the shoe of the Dems and their ilk, maybe one-day president...
(R) said Tuesday, as Florida's ports remain open, ready, and, in some cases, are offering incentives for businesses to move their cargo through Sunshine State ports.Speaking from Jacksonville, Florida's JAXPORT, DeSantis laid out the situation the nation faces, as Americans witness "major disruptions" in the supply chain, citing images of ships docked off the coast of various cities and log jams, which are directly "impacting what we see in terms of our store shelves." Americans are seeing shortages of products, increased costs of items, and rising gas prices, directly affecting commuters.

In an aerial view, container ships are anchored by the ports of Long Beach and Los Angeles as they wait to offload on September 20, 2021 near Los Angeles,

Caliphornia, an impregnable bastion of the Democratic Party,

. (Photo by Mario Tama/Getty Images)

However,


if you can't be a good example, then you'll just have to be a horrible warning...


DeSantis said Florida can play a key role in alleviating the mounting issues.

"We in Florida have the ability to help alleviate these log jams and help to ameliorate the problems with the supply chain," DeSantis said, explaining that Florida has been "long" committed to reliable, modern, accessible port facilities since he became governor in 2019.

Since then, he said, Florida has "allocated almost a billion dollars to over 70 Florida seaport projects and these are approaches that made us really really strong."

"It really really is the model for the rest of the country," he said.

"We're here. We have capacity," he said, adding that some ports, including JAXPORT, are stepping up and offering incentive packages to businesses that want to move their cargo through these ports.

"This will make a huge difference. If you think about a place like JAXPORT, you have close to 100 million consumers that live within one day's drive of JAXPORT," he said.
Posted by: Fred || 10/20/2021 00:00 || Comments || Link || E-Mail|| [158 views] Top|| File under:
More than 4,500 Chicago cops - over a THIRD of the department - are facing unpaid suspension for refusing to get vaccinated
[Daily Mail, Where America Gets Its News] About one third of the Chicago Police Department, or 4,543 officers, have not complied with the city's demand to report their vaccination status


Of those who replied, 1,333 - or 16 percent - said they have not been vaccinated


Those officers must undergo weekly COVID-19 testing on their own time and expense and have until December 31 to get the jab


About 50 officers have refused all together and forfeited the jobs over the mandate


Meanwhile, the city has begun recruiting from suburban Illinois to fill potential shortfalls


Union President John Catanzara is pursuing legal action against the city, saying that the mandate went against the union's collective bargaining rights
Posted by: Fred || 10/20/2021 00:00 || Comments || Link || E-Mail|| [144 views] Top|| File under:
Dems' dawning realization: Manchin's serious
[HOTAIR] Salena Zito warned everyone first, and Punchbowl follows up today with the same message: Joe Manchin

...Dem senator-for-life from West Virginia. Manchin is one of the approximately one Dem senators who exhibits more integrity than Jello, often even representing his constituents...
means what he says. Democrats and the media may not grasp this as it happens so rarely in Washington, and neither group has included that in its calculations. However,


alcohol has never solved anybody's problems. But then, neither has milk...


that reality keeps getting clearer and clearer, and the Punchbowl crew warn Democrats to figure it out — fast:

Manchin has been remarkably consistent, and all the major media outlets have reported it time and time again. If you're surprised by what Manchin is saying now, maybe you've been really busy, tied up on other endeavors and haven't listened to or read what he's said. That's understandable. Life moves pretty fast.

But if you have listened to Manchin and you're still surprised by or enraged at his positions, that may be because you're irrationally hopeful he will change his beliefs, or you're engaging in wishful and likely unrealistic thinking. Maybe you're just listening to what you want to hear. But don't worry, you aren't alone. Half of official Washington has decided that they're going to ignore what Manchin says and believe he has a secret set of beliefs he's waiting to unveil.

Here's what you have to understand about Manchin: He says what he means. When he gets heavy pressure from the left, it helps him back home.

Here's the reality: Joe Manchin is a filibuster-supporting conservative Democrat who is also an ardent supporter of coal, skeptical of big government and massive spending packages. He never pretends otherwise. Let's all stop acting surprised when he says the same thing for the umpteenth time.

No kidding. That's always been the reality, right along with the reality of an evenly split Senate. One would think that Joe The Big Guy Biden
...46th president of the U.S. The nincompoop who dumped Afghanistan. The copier doesdn't exist that could reelect him....
and Chuck Schumer
...Senator-for-life from New York, renowned for his love of standing in front of cameras and microphones. Schumer has been a professional politician since 1975, when disco was in flower, which is 45.87195 years, or 321.10365 years in dog years. Senate minority leader as of 2017...
would have put those two realities together and realize that launching a massive progressive-agenda reconciliation bill would have been a no-sale from the very beginning. Up to now, Democrats seem to have talked themselves into a fantasy that Manchin was just looking for a deal, or that they could pressure him into folding.
Posted by: Fred || 10/20/2021 00:00 || Comments || Link || E-Mail|| [95 views] Top|| File under:
Democrats face grim political reality in midterms
[THEHILL] Democrats are grappling with the increasingly dire political reality facing them in next year's midterm elections as warning signs pile up for the party ahead of 2022.Once hopeful that they could defy the typical midterm shellacking dealt to the party in power, a series of foreboding developments has rocked that sense of optimism. President Joe Biden

...... 46th president of the U.S. An incredibly corrupt version of Jar-Jar Binks, only well into his dotage. The dumbass who abandoned Afghanistan.......
's approval ratings are in free fall, his top legislative priorities have stalled and, just this week, Rep. John Yarmuth (D-Ky.) announced that he would retire, making him the first senior House Democrat to bow out ahead of the midterms.

In conversations with The Hill in recent days, several Democratic strategists and operatives expressed a growing sense of pessimism about 2022. Each one said that the party's recent decline is reversible. Still, most offered a sober assessment of Democrats' position heading into the final stretch of 2021.

"To be blunt, I'm not feeling good about where we are," one senior Democratic congressional aide said. "Look, it was never going to be easy or anything. It was always kind of contingent on what got done. I just think we're starting to see how fragile this is."




Posted by: Fred || 10/20/2021 00:00 || Comments || Link || E-Mail|| [245 views] Top|| File under:
Joe Biden Jetting Planeloads of Cabinet, Aides to Europe to Combat Climate Change
[REDSTATE] Joe The Big Guy Biden

...46th president of the U.S., father of Hunter. He blames Trump for losing Afghanistan....
will demonstrate his determination to fight climate change by flying more than a dozen Cabinet members across the Atlantic next week — in several passenger jets consuming tons of fossil fuels at high altitudes.

Plus, of course, Biden's own customized 747 Air Force One with remote-control window shades. Biden will take the four-engine goliath another 2,450 miles to Rome and back for what seems like yet another monthly G-20 meeting. And then, of course, when in Rome, the ardent child sacrifice abortion advocate will flaunt his Roman Catholic faith in an audience with Pope Francis
...Argentine liberation theologist, born Jorge Mario Bergoglio. He was elected pope in 2013. Rather than setting up shop in Avignon, where he belongs, the first Jesuit Pope chose to reside in the Domus Sanctae Marthae guesthouse instead of the papal apartments. He is big on climate change, against consumerism, and in favor of throwing a blanket over homosexual activity (so to speak) within the clergy. He's not real sure about the Resurrection, about Christ's divinity, and a few other things that would have gotten him burned at the stake a few hundred years ago, but he's hot for a certain South American Earth Mother Goddess...
, trying to snuff simmering rumors of his impending excommunication.

All this for the Democrat to show participants in the U.N.'s Climate Change Conference in Glasgow how all-in he is to save the global environment from the terrible things that other wanton humans are doing to cause and worsen global warming for their own ends. As one site called it, "a meaningless meeting of useless people."

And, as usual, to contrast himself after the four-year presidency of you-know-who, who withdrew the United States from the

Gay Paree

Climate Accords of 2015 because he said they were a waste of time and crippled the U.S. economy without forcing worse polluters like China and India to do much.

These regular U.N. conferences all over the world are single-handedly responsible not only for bloated expense accounts but also for deforesting countless acres for the paper to print their reports, addendums, appendices, and reports on the reports.

Climate change (f/k/a global warming) has been a longtime fetish of Joe Biden and his mentor Barack Obama
How much damage could he do in four years?... Eight, then...
. In June, we wrote about Joe Biden betraying our military by telling them that the greatest threat to national security was climate change, not what they spend every waking hour training for, protecting the country.
Posted by: Fred || 10/20/2021 00:00 || Comments || Link || E-Mail|| [158 views] Top|| File under:
The DOJ has finally disgorged some exculpatory evidence about January 6
[AMERICANTHINKER] For a very long time, based on a few short snippets of random videos that people outside and inside of the Capitol shot on

January 6

, conservatives have been arguing that significant numbers of the people who entered the Capitol that day did so because the Capitol Police let them in. Their presence there wasn't an insurrection or even an unauthorized trespass—they had a right to be there once the "guardians" of the Capitol opened the door. Now, the official video from the Capitol confirms that those snippets were accurate.

January 6 defendants and conservative media outlets have been demanding for ten months that the Department of Justice release the 14,000 hours of footage it has showing what happened at the Capitol on that day. An administration dedicated to truth and a prosecution abiding by the principle that the government must make exculpatory material available to the defense would have long ago complied with those requests.

But the Biden DOJ is made of sterner, and possibly more corrupt, stuff. It took a court order to make the DOJ disgorge just some of the footage it has. And let me note that the motion to produce that Ethan Nordean, a defendant, filed asking for material to which he is entitled under the law wasn't enough. Instead, the "Press Coalition," which includes CNN
Continued on Page 49
Posted by: Fred || 10/20/2021 00:00 || Comments || Link || E-Mail|| [134 views] Top|| File under:
Psaki mocks supply-chain woes: 'The tragedy of the treadmill delayed'
[WASHINGTONTIMES] White House press secretary Jen Psaki

...a valley girl who woke up one morning and found she was spokeswoman for the U.S. Department of State under Obama. A new American success story, under Biden she became spokeswoman for the whole administration, and she was even able to get her sister a job...
came under fire on Tuesday after joking that it's a "tragedy" some people may have to wait longer for their treadmill to arrive amid the supply-chain crisis that has disrupted global economies.

"The tragedy of the treadmill delayed," Ms. Psaki laughed when pressed about the supply-chain crisis during her daily press briefing.

N.J. high school students protest officials over homecoming election
Biden's pick for border chief backs building more wall

"Stores are running out of food, medical supplies, supply driving inflation but Pskai reduces real world problems down to the example of a treadmill for a chuckle. Hoo boy," wrote conservative talk show host Dana Loesch.

Ms. Psaki was asked what the administration is doing to address supply-chain disruptions and the potential that store shelves could be barren this holiday shopping season. She was also pressed on why President Joe Biden
...... 46th president of the U.S., who gives the term geriatric a bad name. He blames Afghans for losing Afghanistan.......
didn't move sooner to address the chaos, or whether the administration didn't expect the crisis to worsen.

"Well, that's not actually true," Ms. Psaki responded. "The president formed a task force at the very beginning of his administration."

"And what we know about the global supply-chain issues is that they are multifaceted," she said. "Right now we've been focusing on the ports and issues at the ports and what leaders at these ports will tell you is that they've seen an increase in volume dramatically as it relates to last year — 20% to 30% increase in volume."

Ms. Psaki also said the administration has provided COVID-19 vaccines to countries where manufacturing sites are experiencing worker shortages. She said the White House has pushed state motor vehicle departments to expedite issuing commercial driver's licenses to get more truckers on the road.
Posted by: Fred || 10/20/2021 00:00 || Comments || Link || E-Mail|| [130 views] Top|| File under:
Who's in the News
40
[untagged]
4
Hezbollah
4
Taliban/IEA
4
Commies
3
Islamic State
3
Govt of Pakistain Proxies
2
Human Trafficking
2
Migrants/Illegal Immigrants
1
Govt of Syria
1
Banditti
1
[untagged]
1
Narcos
1
Pak Taliban (TTP)
1
Sublime Porte
1
Antifa/BLM
1
Houthis
Bookmark
E-Mail Me
The Classics
The O Club
Rantburg Store
The Bloids
The Never-ending Story
Thugburg
Gulf War I
The Way We Were
Bio
Merry-Go-Blog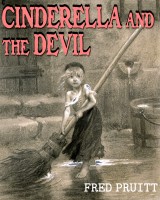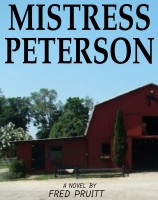 On Sale now!


A multi-volume chronology and reference guide set detailing three years of the Mexican Drug War between 2010 and 2012.

Rantburg.com and borderlandbeat.com correspondent and author Chris Covert presents his first non-fiction work detailing the drug and gang related violence in Mexico.

Chris gives us Mexican press dispatches of drug and gang war violence over three years, presented in a multi volume set intended to chronicle the death, violence and mayhem which has dominated Mexico for six years.
Click here for more information


Meet the Mods
In no particular order...


Steve White
Seafarious
Pappy
lotp
Scooter McGruder
john frum
tu3031
badanov
sherry
ryuge
GolfBravoUSMC
Bright Pebbles
trailing wife
Gloria
Fred
Besoeker
Glenmore
Frank G
3dc
Skidmark
Alaska Paul



Better than the average link...



Rantburg was assembled from recycled algorithms in the United States of America. No trees were destroyed in the production of this weblog. We did hurt some, though. Sorry.
3.233.217.106

Help keep the Burg running! Paypal: