Government Corruption
It Gets Worse: Look Who Worked Together to Frame Donald Trump With Fake Russia Hoax
[PJ Media] How much more frightening will this conspiracy get? Now, according to court documents reported by JusttheNews.com, we learn that The Dark Lord himself, George Soros, paid for his own investigator to work for the U.S. Senate Armed Services Committee to plant the fake Trump-Russia story—and that then-Senator John McCain let him do it.

We know that the upper reaches of the U.S. government, including President Obama, Joe Biden, Hillary Clinton and their FBI, were a part of the effort to Get Trump. Bruce Ohr at the Department of Justice was in on it. The intelligence community played along with "CIA director John Brennan report[ing] to President Obama that Clinton herself approved the scheme in order to deflect attention away from her use of a private email server." Biden's national security adviser knew and lied about it. Democrat party-connected cyber sleuths using government contracts to gain access to secret data tried to frame and plant fake news about Donald Trump being a Russian secret agent. All of these apparatchiks put their expertise and privileged government positions into the service of Hillary Clinton for President in 2016.

They leveraged their positions to destroy Trump and change an election—and in so doing sold out America.

It was by any means necessary.

I'm beginning to wonder if the only thing Hillary didn't do was hire hit men.

John Solomon and Lee Smith write at JusttheNews.com:


The revelation that a committee led by the Republican McCain and Democratic Sen. Jack Reed of Rhode Island engaged a nonprofit with significant partisan ties is certain to reverberate in Washington and further the GOP narrative that the Russia collusion allegations were more a political dirty trick than a legitimate counterintelligence concern. Mueller concluded there was no evidence Trump and Russia colluded to hijack the 2016 election.


How did it work?

George Soros personally paid for an investigator, former FBI analyst Dan Jones, to frame Trump through his political organization called The Democracy Integrity Project (TDIP).


A Soros spokesman told The Hill in 2019 that the billionaire philanthropist wrote a sizable check from his personal funds in fall 2017 to TDIP in hopes it would continue "investigation and research into foreign interference in American elections and European elections." That spokesman said Soros later learned that Fusion and Steele, who had previously worked for the Clinton campaign, had done some work for TDIP.


They all worked together to destroy Trump by smearing him with the fake scandal.

Soros infused his TDIP group in to continue "the work started under the Clinton campaign by Fusion GPS and former MI-6 agent Christopher Steele seeking to link Trump to Russia collusion. Its tax filings show it raised $7 million in 2017 to start its work."

It was par for the course for Soros. Stories of Soros's meddling in elections around the world are legion. When he's not tanking markets or creating fake revolutions, he and his minions are opening borders, destroying reputations, and making the world safer for assisted suicide, hard drugs, and released inmates to prey upon the law abiding.
Posted by: Spereng Crins7805 || 09/25/2021 08:28 || Comments || Link || E-Mail|| [410 views] Top|| File under:
Hillary Clinton Gets Brutal Belfast Reception: Protesters Howl 'War Criminal,' 'Scumbag'
[Western Journal] Left-wing protesters gave former Secretary of State Hillary Clinton an icy reception Friday as she visited a university in Northern Ireland to collect the title of chancellor.

The BBC reported Clinton showed up at Queen's University in Belfast where she collected a historic title: the school's first female chancellor.

Clinton, who the U.K. Daily Mail reported had just collected an honorary doctorate in civil law at Oxford University in England, said during remarks that Queen's University is "special" and that she was excited to help "tell the university's exciting story."

Apparently, the school's administrators think highly of failed 2016 presidential candidate and former first lady. But not everyone was pleased to see Clinton pay a visit to campus or collect such a high honor.

A large group of very vocal leftist demonstrators gave her an earful as she walked around the university.

Clinton was called a "war criminal," a "f***ing scumbag" and a child killer as she was followed and hectored throughout her visit of the school's grounds, according to a video posted on YouTube on Friday.
Posted by: Besoeker || 09/25/2021 07:06 || Comments || Link || E-Mail|| [266 views] Top|| File under:
Rep. Jim Banks: Joe Biden Skirting Own Taxes While Pushing for Higher Taxes on Americans
[Breitbart] Rep. Jim Banks (R-IN) said Friday a government report suggested that President Joe Biden avoided paying payroll taxes; Biden's $3.5 trillion infrastructure bill would raise taxes on Americans making over $50,000 per year.

Banks, the chairman of the RSC, said that a Congressional Research Service (CRS) report implied that Biden improperly avoided paying Medicare taxes. This might raise the possibility that Biden could owe the IRS as much as $500,000 in back taxes.

Biden and first lady Jill Biden put more than $13 million in income through S corporations and counted less than $800,000 of it as eligible for Medicare taxes, the Wall Street Journal reported in 2019.

"The CRS report doesn't name Biden but analyzes cases in which the IRS won a judgment against taxpayers who paid themselves suspiciously low salaries from S corporations and counted most of the revenue as "distributions" exempt from the Medicare tax," the New York Post noted.

The report follows as Biden and congressional Democrats continue to push their $3.5 trillion infrastructure bill, which according to the Joint Committee on Taxation (JCT), would raise taxes on Americans making more than $50,000 annually.

The House Ways and Means Committee draft of the bill would end Biden's use of S corporations to avoid Medicare taxes.
Posted by: Spereng Crins7805 || 09/25/2021 00:00 || Comments || Link || E-Mail|| [73 views] Top|| File under:
Durham Indictment Shows Clinton Likely Worked With Top Google Exec To Fabricate Russia Hoax, Says Google Whistleblower
[National File] In the bombshell felony indictment made public this week, Special Prosecutor

John Durham

alleged that agents of the 2016 Clinton campaign knowingly concocted false allegations that President Donald Trump was receiving secret hi-tech communications from the Kremlin-linked Alfa Bank. The Durham indictment further alleged that Clinton campaign lawyer Michael Sussmann intentionally spread that hoax to the FBI, Democrat-friendly media and another undisclosed federal agency under false pretenses.

Moreover, the Durham indictment identifies the mastermind of the operation to create spread and spread the Alfa Bank Hoax as a Big Tech executive, who allegedly "exploited" privately-held data of several large tech companies to create a false "narrative" about Trump-Russia collusion. This person may be Eric Schmidt, the former Executive Chairman of Alphabet, the parent company of Google.
World's largest spying and data analysis company known for close cooperation with America's largest spying and data analysis agency.
The white paper was allegedly the brainchild of one Clinton campaign confidant, who the Durham indictment refers to as Tech Executive-1, who "claimed to have been previously offered a position in government in the event Hillary Clinton won the Presidency" and "exploited his access to non-public data at multiple Internet companies to conduct opposition research concerning Trump ... By virtue of his position at Internet Company-1 and other companies, Tech Executive-1 maintained direct or indirect access to, and the ability to provide others access to, large amounts of internet and cybersecurity data, including DNS data," emphasis added by National File.

The Durham indictment refers to three tech companies which Tech Executive-1 leveraged influence over on behalf of the Clinton campaign:

Internet Company-1 "offers various Internet-related services and products, including Domain Name System ("DNS") resolution services"; Internet Company-2 "among other things, collected DNS data from various points on the internet"; and Internet Company-3 "received data that had been collected by Internet Company-2 or its parent company, and then used and analyzed that data in order to advise its private sector customers on cybersecurity and business risks."

It is unclear who the executive is, but Eric Schmidt seems to fit the description. At the time, he was Executive Chairman of Alphabet Inc, the parent company of Google, and an unofficial advisor to the Clinton campaign, who founded start-up The Groundwork to serve as a top-tier tech contractor for the campaign.

Alphabet is the parent company of Google, which owns the largest public DNS service in the world. Alphabet also had an ownership stake in Crowdstrike, which provided cybersecurity services to the DNC and took a leading role in investigating alleged Russian cyber-attacks against the DNC as well as the Clinton campaign.

Emails from 2014 published by Wikileaks revealed that John Podesta, chairman of the Clinton campaign, believed that Schmidt "clearly wants to be head outside advisor".
Posted by: Spereng Crins7805 || 09/25/2021 00:00 || Comments || Link || E-Mail|| [239 views] Top|| File under:
Home Front: Politix
Ga. District 14 Rep takes on Dem over abortion on capital steps
[Insider] Republican Rep.

Marjorie Taylor Greene

of Georgia accosted Democrats on the steps outside the House of Representatives over their support for abortion, prompting an eventual screaming match between the congresswoman and Rep.

Debbie Dingell

of Michigan.

The exchange began as Greene exited the House chamber following the passage of the Women's Health Protection Act, which would codify Roe v. Wade into law and ensure abortion access regardless of future Supreme Court rulings. The bill is unlikely to reach the 60 votes necessary to pass the Senate.

"The border's wide open," Greene yelled toward a group of Democratic congresswomen, including Dingell and Reps. Melanie Stansbury of New Mexico, Ilhan Omar of Minnesota, and Chrissy Houlahan of Pennsylvania. The congresswomen then moved back inside.
Posted by: Besoeker || 09/25/2021 08:43 || Comments || Link || E-Mail|| [116 views] Top|| File under:
Exclusive: Dan Crenshaw Says Some Democrats 'Quietly' Interested in Cutting Catch and Release for Illegal Aliens
[Breitbart] Rep.

Dan Crenshaw

(R-TX) says he is "quietly talking to Democrats" about cutting the Catch and Release process that many border crossers and illegal aliens utilize to be released and live illegally in the United States.

In an exclusive interview Thursday with SiriusXM Patriot's Breitbart News Daily, Crenshaw told Breitbart News Editor-in-Chief Alex Marlow that allowing federal immigration officials to hold border crossers and illegal aliens for an extended time, rather than being forced to release them into the interior of the U.S., would be a "simple" fix to illegal immigration with massive impact.

The issue stems from the 1997 Flores Settlement Agreement, which judges have since expanded, where federal immigration officials are limited to holding child border crossers in custody for no longer than 20 days — regardless of whether or not they are accompanied by adults.

As a result, adult border crossers have used Flores by bringing children with them as they come to the U.S.-Mexico border in the hopes to claim "credible fear" and eventually get released into the U.S. interior with only the promise that they will show up to asylum hearings in the future.

"You just have to increase the number of days that we're allowed to hold migrants ... until processing," Crenshaw said.

"Right now, that limit is 21 days, and because it's 21 days, and this is for family units, this is why they bring kids with them because it guarantees them that Catch and Release status because you can't hold them past that 21 days," Crenshaw continued. "And you can't adjudicate a fake asylum claim in 21 days, you need 60 to 90 days."

There are some Democrats, Crenshaw said, that he is "quietly" speaking with to support bipartisan legislation that would allow federal immigration officials to hold adult border crossers with their children for longer than the 20-day period that Flores requires.

"I'm quietly talking to Democrats asking 'Is there anybody who will at least change this one thing and add money for more immigration judges and facilities?' So you know let's make the process work ... I've gotten some interest on that," Crenshaw said.

"I'm going to work that," he continued. "It would be a very simple one-page bill but would massively change what we've got going on right now."
Posted by: Spereng Crins7805 || 09/25/2021 00:00 || Comments || Link || E-Mail|| [116 views] Top|| File under: Migrants/Illegal Immigrants
Joe Biden Complains American 'Trillionaires' Not Paying Enough Taxes
[BREITBART] President Joe The Big Guy Biden

...46th president of the U.S. The very model of probity, except maybe for abandoning Afghanistan...
referred to "trillionaires" not paying taxes on Friday, even though no American is worth a trillion dollars.

"I'm running to change the dynamic of how the economy grows," Biden said. "I'm tired of trickle-down. Trillionaires and billionaires are doing very, very well. You all report it."

There are currently no trillionaires in the United States.

According to Forbes list of richest Americans, Amazon founder Jeff Bezos is America's wealthiest person with a net worth of $177 billion.

The president spoke about raising taxes on the wealthy after an event promoting coronavirus (aka COVID19 or Chinese Plague)
...the twenty first century equivalent of bubonic plague, only instead of killing off a third of the population of Europe it kills 3.4 percent of those who notice they have it. It seems to be fond of the elderly, especially Iranian politicians and holy men...
vaccine booster shots at the White House.

He claimed his policies for a permanent childcare tax credit were not costing the government any money.

"It's not," Biden said. "It's reducing taxes, reducing taxes, not increasing taxes."

He again pressed the issue of taxes as a moral issue, noting corporations were not paying enough.

"I just think it's about just paying your fair share,' he said, adding that it was "just wrong."

He claimed his $3.5 trillion reconciliation bill was about cutting taxes not raising them.


Posted by: Fred || 09/25/2021 00:00 || Comments || Link || E-Mail|| [259 views] Top|| File under:
Joe Biden Blames His Failures on 'What I Inherited' from Donald Trump
[BREITBART] President Joe The Big Guy Biden

...46th president of the U.S. Sleazy Dem machine politician, paterfamilias of the Biden Crime Family, the guy who bungled Afghanistan...
made excuses for his administration's failures on Friday by blaming former President Donald Trump
...The tack in the backside of the Democratic Party...
"Take a look at what I inherited when I came into office, when I came into office the state of affairs, where we were," Biden said, repeating a familiar complaint by new presidents struggling in their first year of office.

The president spoke about the ongoing migrant and border crisis, his disastrous exit from Afghanistan, and growing Democrat infighting over his multitrillion-dollar agenda at the White House after a speech on coronavirus (aka COVID19 or Chinese Plague)
...the twenty first century equivalent of bubonic plague, only instead of killing off a third of the population of Europe it kills 3.4 percent of those who notice they have it. It seems to be fond of the elderly, especially Iranian politicians and holy men...
boosters.

"Remember I said it's going to take a year to deliver everything I'm looking at here," Biden said to

news hound

s who questioned the chaotic direction of his presidency.

Biden acknowledged that his administration was still getting people out of Afghanistan, after withdrawing troops, but made the excuse that it was always going to be difficult to end the war.

"There's no picturebook way to say, okay, the war has ended, let's get everybody out and we'll go home," Biden said. "No war has ever ended that way other than there's been surrender and it's a totally different circumstance."

The president also said he "took responsibility" for pictures of border agents on horses confronting Haitian migrants colonists on the Southern border, but blamed "those people" for damaging America's reputation around the world.

He also claimed he did not look at his falling approval polls, despite discussing them with

news hound

s on September 11th.

"That's why I don't look at the polls. Not a joke," he said. "Because it's going to go up and it's going to go down, it's going to go up, and hopefully at the end of the day I'll be able to deliver on what I said I would do."

Biden promised that by the end of 2021, things in the country would be better.

"There's a lot, I'm sure, along the line that there's things I could have done better," he said. "But I make no apologies for my proposals, how I'm proceeding, and why I think by the end of the year we're going to be in a very different place."
Posted by: Fred || 09/25/2021 00:00 || Comments || Link || E-Mail|| [153 views] Top|| File under:
Biden: Those mounted Border Patrol agents will pay; DHS considers eliminating horse patrol


[HOTAIR] "Those people will pay," Joe The Big Guy Biden

...46th president of the U.S. Former Senator-for-Life from Delaware, an example of the kind of top-notch Washington intellect to be found in the World's Greatest Deliberative Body....
promised, making the Border Patrol a bigger target for the president than the Taliban


...the Pashtun equivalent of men...


, apparently. Biden got confronted in his presser this morning over the border crisis, with one

news hound

pressing him to explain how his promises of humane treatment square with the images seen from Del Rio. Biden seized on the misinformation about alleged whippings by the Border Patrol's mounted units, promising "consequences" for the agents in question:

Our pal Guy Benson notes the contrast between Biden's assessment of American law enforcement and the "business"-minded people currently reinstating amputations in Afghanistan:

First, how appropriate is it for Biden to threaten these agents with "consequences" before any due process takes place, let alone some due diligence? All of this nonsense has been driven by photographs that don't show anyone being whipped at all, a point that the photographer himself makes to anyone who will listen to him:

The photographs, which were taken Sunday, appear to show agents on horses with a whip in hand. The photos caused outrage because from certain angles, it appears to show Border Patrol whipping migrants colonists, but photographer Paul Ratje said he and his colleagues never saw agents whipping anyone.

"Some of the Haitian men started running, trying to go around the horses," Ratje said.

Ratje is a photographer based in Las Cruces and has been in Del Rio since Friday. He said took the photographs from the Mexican side.

"I've never seen them whip anyone," Ratje said. "He was swinging it, but it can be misconstrued when you're looking at the picture."

Or it can be misconstrued deliberately for a president who's desperate for a distraction. Biden's using the Border Patrol agents as scapegoats to distract from the border crisis Biden and his administration created. It's as simple as that, and Biden is getting cover for that distraction campaign by national media outlets who prefer narratives to truth. Biden's need for a distraction intersects nicely with their preference of a narrative that immigration enforcement is by its nature racist and inhumane. Ergo, we have this absurd disgrace.


The union representing these Border Patrol agents will no doubt push back hard on this false narrative and presidential smear. Will those same national media outlets report this when the narrative collapses? I'll believe it when I see it.

DHS Secretary Alejandros Mayorkas Considers Eliminating Border Horse Patrol Citing 'Systemic Racism'

[BREITBART] Department of Homeland Security Secretary Alejandros Mayorkas signaled he would consider getting rid of the Border Horse Patrol entirely, citing their behavior as the "worst elements" of "systemic racism

...the idea that the nation is racist to the core, always was, and always will be. 330 million Americans live in Selma, Alabama in 1965, and we're never, ever leaving...
" in the United States.

During the daily press briefing at the White House, Mayorkas was repeatedly questioned about images captured on the border of agents on horses confronting Haitian migrants colonists, which outraged Democrats and civil rights activists.

"Those images painfully conjured up the worst elements of our nation's ongoing battle against systemic racism," Mayorkas said.

When asked if he would get rid of the horse patrol unit entirely, Mayorkas said he would "take a look" at the possibility.
Posted by: Fred || 09/25/2021 00:00 || Comments || Link || E-Mail|| [357 views] Top|| File under: Migrants/Illegal Immigrants
Who's in the News
35
[untagged]
5
Migrants/Illegal Immigrants
3
Commies
2
Hamas
2
Taliban/IEA
2
Sublime Porte
2
Antifa/BLM
2
Hezbollah
1
Narcos
1
Islamic Jihad (Palestian)
1
Moslem Colonists
1
Palestinian Authority
1
[untagged]
1
Houthis
1
Devout Moslems
1
Govt of Pakistan
1
Govt of Syria
1
Fatah
1
Hayat Tahrir al-Sham (al-Nusra)
1
Govt of Pakistain Proxies
1
Govt of Sudan
Bookmark
E-Mail Me
The Classics
The O Club
Rantburg Store
The Bloids
The Never-ending Story
Thugburg
Gulf War I
The Way We Were
Bio
Merry-Go-Blog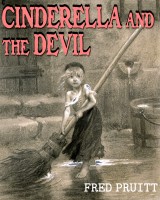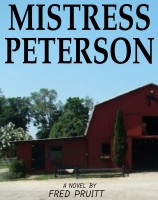 On Sale now!


A multi-volume chronology and reference guide set detailing three years of the Mexican Drug War between 2010 and 2012.

Rantburg.com and borderlandbeat.com correspondent and author Chris Covert presents his first non-fiction work detailing the drug and gang related violence in Mexico.

Chris gives us Mexican press dispatches of drug and gang war violence over three years, presented in a multi volume set intended to chronicle the death, violence and mayhem which has dominated Mexico for six years.
Click here for more information


Meet the Mods
In no particular order...


Steve White
Seafarious
Pappy
lotp
Scooter McGruder
john frum
tu3031
badanov
sherry
ryuge
GolfBravoUSMC
Bright Pebbles
trailing wife
Gloria
Fred
Besoeker
Glenmore
Frank G
3dc
Skidmark
Alaska Paul



Better than the average link...



Rantburg was assembled from recycled algorithms in the United States of America. No trees were destroyed in the production of this weblog. We did hurt some, though. Sorry.
3.229.124.74

Help keep the Burg running! Paypal: