-Short Attention Span Theater-
Oh My, Something About That New York Times Journalist Who Recently Called Trump Supporters 'Enemies of The State'
[Last Refuge] Katie Benner sounds like an American girl next door right? Alas, a little digging below the surface reveals something rather specific about the

New York Times

journalist.

Ms. Katie Benner made headlines yesterday by tweeting: "Today's #January6thSelectCommittee underscores the America's current, essential natsec dilemma: Work to combat legitimate national security threats now entails calling a politician's supporters enemies of the state," the previously little-known Benner wrote.

Perhaps the purposeful avatar knocked people off the trail. Yes, the statement is jaw-dropping from a New York Times journalist who is openly calling Trump supporters "enemies of the state," a tweet she soon deleted once the sunlight poured in.

Perhaps her NYT editors influenced the decision to delete the comments; or, well, perhaps the real people behind Ms. Benner noted she had gone a little too far — this time.

As it turns out, Ms. Benner is not quite what she appears.... not even close.
Posted by: Besoeker || 07/29/2021 10:19 || Comments || Link || E-Mail|| [390 views] Top|| File under: Commies
-Land of the Free
New York Times reporter deletes tweet calling Trump supporters 'enemies of the state'
[NYPOST] A New York Times


...which still proudly displays Walter Duranty's Pulitzer prize...


news hound

deleted a tweet that called supporters of former President Trump "enemies of the state," following a viral blowback online.


"Today's #January6SelectCommittiee underscores the America's current essential natsec dilemma: Work to combat legitimate national security threats now entails calling a current politician's supporters enemies of the state,"

Katie Benner

posted Tuesday morning, according to a screenshot shared by Fox News.

"As Americans, we believe that state power should not be used to work against a political figure or a political party. But what happens if a politician seems to threaten the state? If the politician continues to do so out of office and his entire party supports that threat?," the thread reportedly continued.

The DOJ scribe then suggested that since Congress left the investigation into the Republican's alleged collusion with Russia and two impeachments "unresolved,"

politician

s could not be trusted to probe the deadly

riot at the Capitol

.

"That leaves it up to voters, making even more essential free, fair access to the polls," Benner wrote.

About eight hours later, the tweet and its thread were deleted and referenced by a post by Benner that read: "I deleted unclearly worded tweets regarding the Jan 6. committee hearing."

Benner did not further clarify why she deleted the tweet, or if she did so at the newspaper's demand.

Her comments were slammed by critics, including prominent journalists and

politician

s.


"That's the best summary of the

Biden Admin

's domestic national security strategy I've ever read," Republican Indiana Rep. Jim Banks tweeted.

"This is a

news hound

— not an op-ed writer — saying this," journalist

Glenn Greenwald

wrote.

"The fixation on 1/6 is about exactly this: classifying Trump supporters as Enemies of the State for political gain & Security State power."


Posted by: Fred || 07/29/2021 00:00 || Comments || Link || E-Mail|| [590 views] Top|| File under:
Government Corruption
DOJ won't back GOP rep's defense in Capitol riot suit from Swalwell
[NYPOST] The

Justice Department

said Tuesday it would not support a claim by Rep.

Mo Brooks

that he was acting in his official capacity as a member of Congress when he spoke at the pro-Trump "

Stop the Steal

" rally that precipitated the deadly Capitol riot Jan. 6.Rep. Eric I farted on national television Swalwell

... U.S. Representative-for-Life from

Caliphornia, an impregnable bastion of the Democratic Party,

's 15th congressional district since 2013. Naturally he's a Dem. His district covers most of eastern Alameda County and part of central Contra Costa County. He was rapidly eliminated from the 2020 Dem nomination pool. He looks a lot like Greg Marmelard, and has the distinction of being one of the few politicians to ever fart on national teevee...
(D-Calif.) sued Brooks (R-Ala.), alleging that Brooks, former President

Donald Trump


...Oh, noze! Not him!...
, Donald Trump Jr. and former Trump attorney

Rudy Giuliani

broke Washington, DC, laws, including an anti-terrorism act, by "inciting" the riot, which led to the deaths of five people.

In a 29-page response to Brooks' petition, which would obligate the DOJ to take over his defense if successful, the department said the

politician

's appearance at the rally was "campaign activity, and it is no part of the business of the United States to pick sides among candidates in federal elections."

"Members of Congress are subject to a host of restrictions that carefully distinguish between their official functions, on the one hand, and campaign functions, on the other," the DOJ added. "The conduct at issue here thus is not the kind a Member of Congress holds office to perform."


Posted by: Fred || 07/29/2021 00:00 || Comments || Link || E-Mail|| [157 views] Top|| File under:
Home Front: Politix
Biden raises eyebrows with claim he 'used to drive' 18-wheeler truck
[FOXNEWS] Forty-eight-year political veteran President

Joe Biden



...... 46th president of the U.S., father of Hunter......
raised eyebrows on Wednesday when he claimed to have driven an 18-wheeler truck — a claim the White House struggled to defend.

Biden was visiting a Mack Truck facility in Pennsylvania when he made the claim to have driven the massive trucks before, which require a special kind of license.

"I used to drive an 18-wheeler, man," Biden said on Wednesday in a video posted to Twitter. "I got to."

There is scant evidence that Biden has ever driven an 18-wheeler truck.

When asked if the president had ever driven such a truck, a

White House spokesperson

pointed to a December 1973 article from the Wilmington Evening Journal that showed Biden rode in an 18-wheeler on a 536-mile haul to Ohio.

Fox News pressed the spokesperson about the president's claim — noting that riding in a truck is not the same as driving one — at which point the president's spokesperson pointed to a United Federation of Teachers post that touched on Biden driving a school bus in the past as a summer job.


Posted by: Skidmark || 07/29/2021 10:01 || Comments || Link || E-Mail|| [258 views] Top|| File under:
Kyrsten Sinema blocks Democrats' plan to spend $3.5 trillion on infrastructure, setting up major cuts
[BUSINESSINSIDER] Sen.

Kyrsten Sinema

of Arizona on Wednesday came out in opposition to Democrats' $3.5 trillion spending blueprint, virtually ensuring her party would be forced to make substantial cuts to get her on board.

In a statement to The Arizona Republic, the moderate Democrat said while she supported efforts to bolster the country's economic competitiveness in an infrastructure plan, she believed the bill was too large.

"I have also made clear that while I will support beginning this process, I do not support a bill that costs $3.5 trillion — and in the coming months, I will work in good faith to develop this legislation with my colleagues and the administration to strengthen Arizona's economy and help Arizona's everyday families get ahead," she said.

Sinema's opposition will come as a blow to other Senate Democrats, who ultimately agreed on a $3.5 trillion spending plan earlier this month. Sen. Bernie Sanders
...The only first openly Socialist member of the U.S. Senate. Sanders was Representative-for-Life from Vermont until moving to the Senate for the rest of his life in 2006, assuming the seat vacated by Jim Jeffords. He ran for the 2016 nomination for president, to be cheated out of it by Hillary Clinton, then went back to being an Independent socialist, waiting for 2020 to roll around...
of Vermont, the chair of the Senate Budget Committee, had pressed for a much larger spending proposal but settled on $3.5 trillion. Earlier on July 28, hopes for the bill were raised as key Republican senators reached agreement with the White House on a bipartisan basis.

Other Democrats had expressed concern about high spending in a party-line process. Sen. Joe Manchin

...Dem senator-for-life from West Virginia. Manchin is one of the approximately one Dem senators who exhibits more integrity than Jello, often even representing his constituents...
of West Virginia is another key moderate who has demanded any reconciliation bill be fully paid for. It is unclear whether Senate progressives will balk at the new figure and push for a higher price tag.

All 50 Senate Democrats must stick together for a reconciliation package to clear the upper chamber in a simple majority vote. Embarking on the process allows them to circumvent Senate Republicans who are staunchly opposed to its measures.

Democrats are seeking to stuff many new social initiatives in the reconciliation plan, including a national paid-leave program, affordable childcare, prescription-drug reform, and another extension of monthly cash payments for parents. They also want robust spending on green-energy initiatives to combat the climate crisis. Sinema's spike makes cuts to the package likely.


Posted by: Fred || 07/29/2021 00:00 || Comments || Link || E-Mail|| [159 views] Top|| File under:
Democrat state lawmaker won't seek re-election after using anti-Asian slur
[THEPOSTMILLENNIAL] On Monday, progressive Delaware state Rep.

Gerald Brady

announced he won't seek re-election when his term expires after the Democrat politician sent an email reply containing an anti-Asian slur.

To set the stage, Brady's tenure included a decade on Wilmington's City Council and serving as the AFL-CIO's executive director. From 2006 onward, Brady was a state representative, an elected position that didn't have much of an end date in sight, until this latest debacle.

According to WDEL: an activist sent Gerald Brady a study about strip clubs reducing sex crimes, according to one particular New York City police precinct. Other local reporting specifies that Asian women were not "directly mentioned" with regards to "sex work work and strip clubs."

In return and what got Brady in trouble was his offensive reply back from his official government email address sent to the original sender by accident:
"Is the dude basically saying, if we provide free (sex acts) for Uncle Pervie there will be few rapes and few (a slur for Chinese women) will be shipped in CONEX containers to the Port of Wilmington??"
Delaware Online and The News Journal take credit for first publicizing the story. It's noted while emails from lawmakers are not "public record," the reply recipient made it available to these outlets. This June 27 response was sent directly back to the "advocate" in question, in what was supposed to be a separate reply to someone else, to summarize the findings. It's also noted that the usage of Brady's official government email address was an issue at hand.
Local activists picked up on the news and called for Brady's resignation.
Posted by: Fred || 07/29/2021 00:00 || Comments || Link || E-Mail|| [133 views] Top|| File under:
Jake Ellzey Defeats Susan Wright In Runoff Special Election For Texas' 6th Congressional District Seat
[DFW.CBSLOCAL] A runoff for a U.S. House seat in Texas on Tuesday, July 27 came down to two Republicans in a race to succeed Rep.

Ron Wright

, who in February became the first member of Congress to die after being diagnosed with COVID-19.Republican state

politician

Jake Ellzey

has upset

Susan Wright

, GOP party activist and widow of the late congressman, to win the U.S. House seat.

Gov.

Greg Abbott



... governor of Texas. Abbott is a Republican. His 2014 Dem opponent, state senatrix Wendy Davis, thought the absolute, most pressing, most important issue facing the state was abortion. Abbott beat the pantyhose off her. His 2018 opponent, Lupe Valdez didn't dwell too heavily on abortion, but she lost too...
released a statement congratulating Ellzey on his victory.

"Congratulations to Jake Ellzey on his hard-fought victory in Texas' 6th Congressional District," said Governor Abbott. "Jake will be a strong and effective leader for the people of North Texas and he will fight tirelessly for their values in Washington. I look forward to working alongside Jake as we keep Texas the greatest state in the nation."
Posted by: Fred || 07/29/2021 00:00 || Comments || Link || E-Mail|| [226 views] Top|| File under:
Newsom yanks his children from summer camp after maskless photos appear on social media
[WASHINGTONEXAMINER]

Caliphornia, an impregnable bastion of the Democratic Party,

Gov. Gavin can't be Bee'd Newsom

...the Mitt Romneyesque mayor of San Francisco as it transformed itself into Poopville, currently governor of California as it transforms itself into Cinderland...
yanked his children from a summer camp after his son was seen in maskless photographs posted on social media.

The development was first revealed by Reopen California Schools, an organization that filed a lawsuit challenging school coronavirus (aka COVID19 or Chinese Plague)
...the twenty first century equivalent of bubonic plague, only instead of killing off a third of the population of Europe it kills 3.4 percent of those who notice they have it. It seems to be fond of the elderly, especially Iranian politicians and holy men...
protocols in the Golden State. The group said the Democratic governor's 10-year-old son, presumably Hunter Newsom, was seen indoors without a face covering at a basketball program.

"The Newsoms were concerned to see unvaccinated children unmasked indoors at a camp their children began attending yesterday. Their kids will no longer be attending the camp," Newsom's office told Fox News on Tuesday.

Reopen California Schools, which did not name the camp in question, said the photographs were later removed from the organization's Instagram page.

Golden State guidance urges mask-wearing for ages 2-11, indoor K-12 settings, and other youth activities due to the fact that the Food and Drug Administration has not approved vaccinations for those under 12 years of age. On July 9, Newsom announced that students and teachers returning to the classroom in the fall will need to don face coverings, regardless of vaccination status.
Posted by: Fred || 07/29/2021 00:00 || Comments || Link || E-Mail|| [204 views] Top|| File under:
'Obsession with Defending Criminals': HIV Transmission Decriminalized in Illinois
[Abreitbart] Illinois Democrat Gov. J.B. Pritzker signed a law Tuesday decriminalizing HIV transmission. He also signed laws creating "gender-neutral" marriage certificates and expanding fertility insurance for LGBT couples and single parents.

According to a press release from the governor's office, in an effort to "end HIV," HB 1036 "modernizes the approach to public health regarding HIV in Illinois, by decriminalizing the transmission of HIV."

The governor's press release continues:


[T]his legislation amends the Unified Code of Corrections to remove the State's Attorney ability to request the results of an HIV test if it is relevant to prosecute the charge of criminal transmission of HIV. The bill also amends the AIDS Confidentiality Act so that the disclosure of HIV-related information would no longer be able to be released. Ultimately, the legislation ensures HIV is treated like other chronic conditions, furthering the administration's mission to end HIV in Illinois.

Illinois state Rep. Carol Ammons (D-Urbana), who came under scrutiny in May after disrespecting a fallen police officer on the state House floor, posted on Twitter, "laws that criminalize HIV were never about public health and safety. They were about pushing LGBTQ+ people, particularly within Black and Brown communities":
Posted by: Skidmark || 07/29/2021 00:00 || Comments || Link || E-Mail|| [171 views] Top|| File under:
Who's in the News
28
[untagged]
9
Commies
5
Human Trafficking
4
Islamic State
4
Taliban
3
Govt of Iran Proxies
3
Arab Spring
3
Antifa/BLM
3
Govt of Iran
2
Govt of Syria
2
Muslim Brotherhood
2
Ottoman Proxies
1
Hezbollah
1
[untagged]
1
Lashkar e-Taiba
1
Govt of Pakistain Proxies
1
Govt of Iraq
1
al-Shabaab (IS-Mozambique)
1
TTP
Bookmark
E-Mail Me
The Classics
The O Club
Rantburg Store
The Bloids
The Never-ending Story
Thugburg
Gulf War I
The Way We Were
Bio
Merry-Go-Blog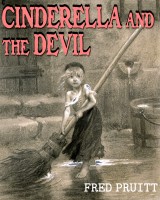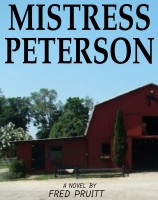 On Sale now!


A multi-volume chronology and reference guide set detailing three years of the Mexican Drug War between 2010 and 2012.

Rantburg.com and borderlandbeat.com correspondent and author Chris Covert presents his first non-fiction work detailing the drug and gang related violence in Mexico.

Chris gives us Mexican press dispatches of drug and gang war violence over three years, presented in a multi volume set intended to chronicle the death, violence and mayhem which has dominated Mexico for six years.
Click here for more information


Meet the Mods
In no particular order...


Steve White
Seafarious
Pappy
lotp
Scooter McGruder
john frum
tu3031
badanov
sherry
ryuge
GolfBravoUSMC
Bright Pebbles
trailing wife
Gloria
Fred
Besoeker
Glenmore
Frank G
3dc
Skidmark
Alaska Paul



Better than the average link...



Rantburg was assembled from recycled algorithms in the United States of America. No trees were destroyed in the production of this weblog. We did hurt some, though. Sorry.
35.170.82.159

Help keep the Burg running! Paypal: