-Great Cultural Revolution
FB oversight member says free speech 'is not an absolute human right'
[NYPOST] A Facebook Oversight Board member says free speech is "not an absolute human right," and must be balanced against "other human rights


One man's rights are another man's existential threat.


" when deciding what content to censor.The board member, former Danish Prime Minister Helle Thorning Schmidt, said "free speech is not an absolute human right."
Well, she is a socialist...
"It has to be balanced with other human rights," she said Thursday at a Politico Europa

...the land mass occupying the space between the English Channel and the Urals, also known as Moslem Lebensraum...
event.

The 20-member Facebook Oversight Board was set up last year to allow corporate executives to claim distance from politically sensitive decisions.


The very member selection is a politically sensitive decision


The board in May recommended that the company uphold a continued ban on former President Donald Trump
...Perhaps no man has ever had as much fun being president of the US...
's account after the Jan. 6 Capitol riot.

The oversight board includes five Americans and 15 members from Europe, Africa, Latin America and Asia.


...an interesting ratio. None of the fifteen being American, they can't be expected to understand American legal rights and responsibilities.
Posted by: Fred || 07/17/2021 00:00 || Comments || Link || E-Mail|| [10794 views] Top|| File under:
Foolish schools going for woke — lagging US kids need 3 Rs, not race theory
[NYPOST] A majority of American fourth- and eighth-graders can't read or do math at grade level, according to the Education Department. And that assessment is from 2019, before the learning losses from pandemic school closures.

Whenever someone asks me about Critical Race Theory


...teaches that skin color is the most important characteristic of any person, which translates to separate but equal with a different bunch in charge. All whites and Asians are born racist and racism permeates every aspect of society, which should be dismantled and the remains turned over to the kind of dipshit who pushes this nonsense...
, that statistic comes to mind. What's the priority, teaching math and reading, or turning elementary schools into social-justice boot camps?

Given that black and Hispanic students are more likely to be lagging academically, it's a question that anyone professing to care deeply about social inequality might consider. Learning gaps manifest themselves in all kinds of ways later in life, from unemployment rates and income levels to the likelihood of teenage pregnancy, substance abuse and involvement with the criminal-justice system. Our jails and prisons already have too many woke illiterates.

Wealthier parents will make sure their kids receive a decent education, even if it means using private schools or hiring tutors. But the majority of children are relegated to the traditional public-school system, where progressives now want to prioritize the teaching of critical race theory. In addition to being a horrible idea, the timing couldn't be worse. As the country rapidly diversifies — for more than a decade, US population growth has been driven primarily by Asians and Hispanics — liberals want to teach children to obsess over racial and ethnic differences.

What could go wrong?

Recently, the nation's two largest teachers' unions, the National Education Association and the American Federation of Teachers, announced that they had jumped on the bandwagon. At its annual meeting earlier this month, the NEA adopted a proposal stating that it is "reasonable and appropriate for curriculum to be informed by academic frameworks for understanding and interpreting the impact of the past on current society, including critical race theory." More, the organization pledged to "fight back against anti-CRT rhetoric" and issue a study that "critiques empire, white supremacy
...the pernicious doctrine that laws were intended to be obeyed, that society works better when people don't pour shrieking from their places of worship every Friday for a weekend of rioting over insults real or imagined; and that cannibalism, bestiality, incest, murder, theft, rape, and similar activities are bad. A Dead White European (which invalidates his opinion) philosopher once opined that societies thrive when a person's word can be relied upon, and that a society which puts individual happiness first will invariably fail. Strangely enough, other successful societies, such as China, Japan, Korea, and those kinds of places could also be lumped with white supremacist societies, since they push the same values...
, anti-Blackness, anti-Indigeneity, racism, patriarchy, cisheteropatriarchy, capitalism, ableism, anthropocentrism, and other forms of power and oppression at the intersections of our society."

There was no proposal vowing to improve math and reading test scores, alas.


Look on the bright side: When the schools turn out no one with even rudimentary reading and writing skills, they won't be able to put all those stoopid ideas on paper anymore. A golden age will ensue, until somebody reinvents writing.



Posted by: Fred || 07/17/2021 00:00 || Comments || Link || E-Mail|| [10795 views] Top|| File under:
California legislature approves $35 million guaranteed income program
[JustTheNews] The unanimously approved plan will be the first of its kind in the country


No mention in the article, and presumably in the bill, about where the money is to come for funding this. Which should make California's current debt even more interesting for the ever fewer taxpayers in the state.

Lawmakers in California, on Thursday, approved the first state-funded guaranteed income plan in the country.

The plan will allot $35 million for monthly cash payments going to qualifying pregnant women and young adults who recently left foster care. There will be no restrictions on how the recipients spend the money.

The measure passed unanimously in the state House and Senate, illustrating bipartisan support for the measure.

"If you look at the stats for our foster youth, they are devastating," said Republican state Senate leader Scott Wilk. "We should be doing all we can to lift these young people up."

Guaranteed income programs are gaining popularity across the country as cities in Florida, Louisiana, Washington and California move to implement them for families and individuals in need.

The newly passed program in California will be organized through local governments, which will apply to the state Department of Social Services to receive funding. Local officials will determine the size of the monthly payments, which have mostly ranged from $500 to $1,000 a person.
Posted by: Skidmark || 07/17/2021 00:00 || Comments || Link || E-Mail|| [10794 views] Top|| File under:
-War on Police-
'Defund the Police' Advocate Rep. Cori Bush Spent $54,000 On Private Security Company: FEC
[ZERO] Rep. Cori Bush (D-Mo.), a member of the far-left "squad," spent over $50,000 on a private security firm over the past three months, according to campaign filings.

Federal Elections Commission (FEC) filings show her campaign spent more than $54,000 on RS&T Security Consulting, LLC., for "security services" between April 15 and June 28.

A cached version of RS&T Security Consulting's website—which is offline—shows the business provides "executive protection agents" for "first-class executive protection and security for national and international figures." It's not clear why the website was taken down or if the business is still active.

The website also shows Secret Service-like agents as an example of what services are provided.

"Our Protection Specialists are highly skilled in a multitude of armed and unarmed protective services, surveillance system instillations and private investigative services," the website says. "Our diverse close protection teams are trained, licensed personnel whom are experts in the private and public sector in 136 cities throughout the United States," it adds.

She also paid $15,000 to a Nathaniel Davis for "security services" around the same time. It's unclear who Davis is or what services he offered, although Davis's address in the filings is the same as Bush's campaign headquarters, Fox News reported.

Since she was elected into office, Bush has consistently called for defunding or "transforming" police departments. When various cities cut police funding in the midst of left-wing riots and demonstrations last year, the Missouri Democrat cheered the move.

"Today's decision to defund the St. Louis Metropolitan Police Department is historic. It marks a new future for our city," Bush said in an April statement when the City of St. Louis stripped funding to the St. Louis Police Department. "For decades, our city funneled more and more money into our police department under the guise of public safety, while massively underinvesting in the resources that will truly keep our communities safe," Bush added.
Posted by: Besoeker || 07/17/2021 07:40 || Comments || Link || E-Mail|| [10794 views] Top|| File under:
Caribbean-Latin America
Florida Democrat slams AOC for Cuba statement
[NYPOST] A recently-ousted House Democrat is slamming Rep. Alexandria Boom Boom Ocasio-Cortez
Dem Congressgirl from da Bronx in Noo Yawk and leader of the Mean Girl Caucus in Congress. One of the Great Minds of the 21st Century, she is known as much for her innaleck as for her dance moves. She is all in favor of socialism, even though she's fuzzy on the details. She was the inventor of the Green New Deal, though she doesn't talk about it much anymore...
over her stance on the US' Cuba embargo amid ongoing protests in the Communist dictatorship.

Former Rep. Debbie Mucarsel-Powell, who lost in November to Rep. Carlos Gimenez (R-Fla.) in a closely watched race, tweeted Thursday that Ocasio-Cortez's (D-NY) defense of lifting what she called an "absurdly cruel" embargo was "not correct."

AOC wrote in her statement Thursday that, "We are seeing Cubans rise up and protest for their rights like never before. We stand in solidarity with them, and we condemn the anti-democratic actions led by President Diaz-Canel.

"The suppression of the media, speech and protest are all gross violations of civil rights," she added before turning her focus to the embargo, which has been in place since 1962.

The "Squad"

politician

went on to argue that the embargo was responsible for "the US contribution to Cuban suffering."

"The embargo is absurdly cruel and, like too many other US policies targeting Latin Americans, the cruelty is the point. I outright reject the Biden crime family administration

...knaves, footpads, and adjusters employed by the Biden Crime Family. They leave a trail of havoc everywhere they turn their attention, be it the nation's borders, the Keystone XL Pipeline, or epidemics, sometimes on purpose, most times through sheer arrogant ineptitude. They learnt this stuff in college, you know...
's defense of the embargo. It is never acceptable for us to use cruelty as a point of leverage against every day [sic] people."

"No. This is not correct," Mucarsel-Powell, who served in the House for a single term, wrote in response.

"It's the failed policies of a communist regime that has violated human rights
...which are usually entirely different from personal liberty...
, imprisoned & killed dissidents."

"Cuban ppl [sic] — young & old — are risking their lives to rise up, we must listen to them," she added, "This is a matter of national security. The US must act," she continued.
Posted by: Fred || 07/17/2021 00:00 || Comments || Link || E-Mail|| [10795 views] Top|| File under: Commies
Government Corruption
As Arizona audit winds down, auditors are still denied access to Maricopa Co. routers
[JTN] As the contentious audit of Maricopa County, Arizona's 2020 election results draws nearer to a close, audit officials still lack access to computer equipment that auditors believe is critical to ensure a full review of the county's records.

Maricopa County officials in May refused to hand over routers requested by election auditors at the time, claiming that to do so would pose a security risk due to the county's intermingling of various departments on multiple routers.

The routers "support [more than 50] departments, not just elections operations," including "critical law enforcement data that, by law, cannot be disclosed, as well as Maricopa County residents' protected health information and full social security numbers," a county official claimed in May.

At the time the issue seemed to be heading toward a standoff, with the county citing a security privilege and the auditors pointing to a judge's ruling directing the county to comply with the state Senate's subpoena.

Yet several months later, as the bulk of the audit work is winding down, the routers remain wholly absent from the evidence file. During a state Senate hearing this week, lead auditor Ben Cotton stated that it was "critically important" for investigators to obtain access to the routers to fully complete the audit.
Posted by: Besoeker || 07/17/2021 06:44 || Comments || Link || E-Mail|| [10794 views] Top|| File under:
Andrew Cuomo's campaign pays for sex-harass lawyer despite his claims
[NYPOST] Gov. Andrew Sonny Cuomo

...Dem dynastic governor of Noo Yawk, the son and heir of the late Mario Cuoma and formerly married to a Kennedy. Acclaimed for his leadership during the COVID epidemic, he managed the nation's highest corpse count while successfully hiding the returns and writing a book praising himself. Among the nation's horniest politicians, he has about a dozen allegations of sexual harrassment and groping against him. Noo Yawk's politix being what they are, he is still hanging tough, waiting to ride it out....
used campaign cash to pay nearly $285,000 in bills from the lawyer defending him against sexual harassment allegations, according to documents filed Friday — despite publicly claiming he wasn't doing so last month.

Although Cuomo told

news hound

s on June 2 that he wasn't spending political donations on his legal fees "at this time," his campaign paid $173,098 to former US Justice Department official Rita Glavin that very same day, according to an official filing with the state Board of Elections.

"Andrew Cuomo for New York" had earlier paid Glavin's firm, Glavin PLLC, $111,774 on May 3, according to the filing, which says the spending was for "professional services."

Cuomo hired Glavin as the sexual harassment scandal against him mounted, and she spoke in defense of him when the New York Times


...which still proudly displays Walter Duranty's Pulitzer prize...
reported on March 19 that a female aide had accused him of ogling her, commenting on her looks and making suggestive remarks to her and a female colleague.

During the June 2 news conference that followed the revelation Cuomo sold his coronavirus (aka COVID19 or Chinese Plague)
...the twenty first century equivalent of bubonic plague, only instead of killing off a third of the population of Europe it kills 3.4 percent of those who notice they have it. It seems to be fond of the elderly, especially Iranian politicians and holy men...
memoir for $5.1 million, the three-term Democrat defended his decision to have taxpayers pay his legal bills in connection with separate probes into his handling of nursing homes amid the pandemic.
Posted by: Fred || 07/17/2021 00:00 || Comments || Link || E-Mail|| [10798 views] Top|| File under:
Texas lawmaker mocked for posting photo of her lingerie during DC trip
[NYPOST] Democratic Texas Rep. Donna Howard has been lambasted for trying to portray Democrats' "sacrifice" during a trip to Washington, DC, to stymie a GOP-backed election reform bill — by airing her hand-washed bra and leopard print panties online.

"You bet we're recognizing & honoring our country's heritage. As most Texans, tho, this is what we're doing tonight—using whatever is accessible, uwashing (sic) our clothes in the sink," the Lone Star State

politician

said in a tweet.

Howard was among more than 50 members of the Texas House of Representatives who jetted from Austin to DC on chartered flights Monday to block the reform bills for a second time by denying a quorum.

Her post included a photo of her wet clothes — a bra, three pairs of plain undies and a leopard-print shirt and panties — draped over a shower curtain in her hotel room.

Critics suggested that Howard's public display of her unmentionables was another self-serving attempt by a Democrat to portray the

politician

s' absence from their state as a personal sacrifice instead of a political strategy move.


Posted by: Fred || 07/17/2021 00:00 || Comments || Link || E-Mail|| [10796 views] Top|| File under:
Who's in the News
44
[untagged]
4
Taliban
3
Commies
2
Sublime Porte
2
Hezbollah
1
Devout Moslems
1
[untagged]
1
Govt of Iraq
1
Govt of Sudan
1
Islamic State
1
Govt of Pakistan
1
Arab Spring
1
Hamas
1
Govt of Iran
1
Govt of Iran Proxies
1
Govt of Saudi Arabia
Bookmark
E-Mail Me
The Classics
The O Club
Rantburg Store
The Bloids
The Never-ending Story
Thugburg
Gulf War I
The Way We Were
Bio
Merry-Go-Blog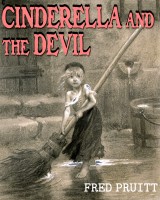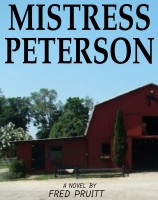 On Sale now!


A multi-volume chronology and reference guide set detailing three years of the Mexican Drug War between 2010 and 2012.

Rantburg.com and borderlandbeat.com correspondent and author Chris Covert presents his first non-fiction work detailing the drug and gang related violence in Mexico.

Chris gives us Mexican press dispatches of drug and gang war violence over three years, presented in a multi volume set intended to chronicle the death, violence and mayhem which has dominated Mexico for six years.
Click here for more information


Meet the Mods
In no particular order...


Steve White
Seafarious
tu3031
badanov
sherry
ryuge
GolfBravoUSMC
Bright Pebbles
trailing wife
Gloria
Fred
Besoeker
Glenmore
Frank G
3dc
Skidmark



Better than the average link...



Rantburg was assembled from recycled algorithms in the United States of America. No trees were destroyed in the production of this weblog. We did hurt some, though. Sorry.
3.235.180.193

Help keep the Burg running! Paypal: