-Lurid Crime Tales-
'We're at your door, open it': How Secret Service swooped on Hunter after he accidentally paid Russian prostitute $25K after night at Chateau Marmont on account 'linked to dad Joe Biden', reveals laptop
[Daily Mail, where America gets its news]
Text messages and receipts obtained by the New York Post show that Hunter Biden may have accidentally spent his father's money on an escort in 2018


The woman's name was Yanna, an escort from Emerald Fantasy Girls


He had spent a number of nights in May, 2018 with the woman at Los Angeles' Chateau Marmont and owed her $8,000, according to the NY Post's report


Receipts on his laptop obtained by the Post show, however, that transactions he thought had failed started going through, leading to overcharges of $25,000


Hunter would later get most of the money back, but he is soon contacted by someone identified as Robert Savage III, a former Secret Service agent


Texts between the two indicate that Savage is concerned about an account related to 'Celtic' a code name for Joe Biden when he was vice president
Posted by: Skidmark || 06/23/2021 07:58 || Comments || Link || E-Mail|| [121 views] Top|| File under:
Washington Post is condemned for video urging Americans to set up 'white accountability groups'
[Daily Mail, Where America Gets Its News] The video is the latest in a podcast series called The New Normal hosted by Nicole Ellis


It aired on Friday, and suggests white people segregate themselves into groups to discuss how white people have harmed people of color over history


One expert on the episode, Resmaa Manakem, suggests people take part in these groups for years before they can confront people of color


Trauma therapist Ilyse Kennedy said she took part in one such group and said it was important for white people to feel 'a period of deep shame'


The episode faced backlash, with one saying the suggestions were akin to a 'pseudoreligious movement' and constituted 'neoracism'
Posted by: Fred || 06/23/2021 00:00 || Comments || Link || E-Mail|| [211 views] Top|| File under:
-Land of the Free
Texas Border Crossers in for Nasty Surprise from Nebraska
[TRENDINGPOLITICS] Nebraska Republican Gov. Pete Ricketts has had enough of illegal immigrants flooding into his state and he's about to take major action.

Ricketts plans to send over two dozen Nebraska State Patrol Officers to Del Rio, Texas, to assist officers with the crisis at the U.S.-Mexico border.

"Nebraska is stepping up to help Texas respond to the ongoing crisis on their border with Mexico," Ricketts said in a statement.

"The disastrous policies of the Biden-Harris administration created an immigration crisis on the border. While the federal government has fallen short in its response, Nebraska is happy to step up to provide assistance to Texas as they work to protect their communities and keep people safe," he added.


Posted by: Fred || 06/23/2021 00:00 || Comments || Link || E-Mail|| [204 views] Top|| File under:
Government Corruption
Congress is against SpaceX because they can't use it as a 'jobs program'
[ArsTechnica] Congress isn't happy about SpaceX's lunar lander and may vent this week: "I would simply say, Congress supports SLS and Orion."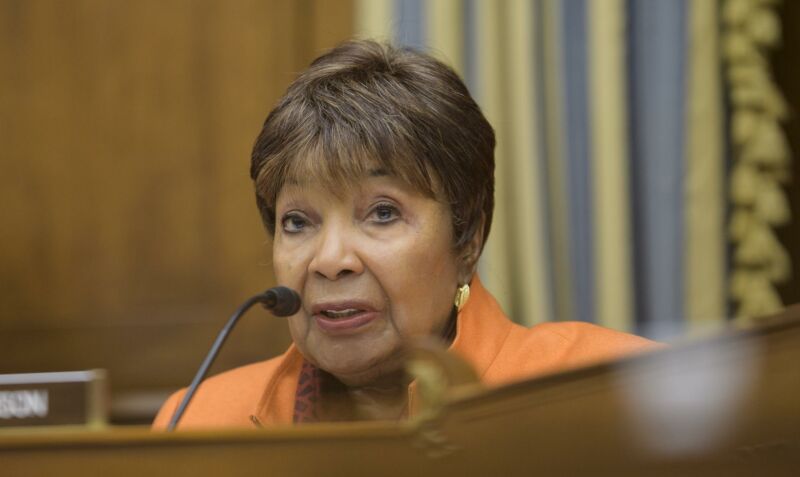 What makes Wednesday's hearing before the House intriguing is that key US Representatives have signaled that they will not follow the Senate's lead. As part of its version of the Endless Frontier Act, the House Science Committee skipped authorizing funds for a second lunar lander. A US Representative from Seattle, near where Jeff Bezos' Amazon and Blue Origin companies are based, offered a stinging rebuke, telling The Wall Street Journal, "If Jeff Bezos wants to explore space, that's great, but I don't think he needs federal dollars."

So it seems clear that the House will not just throw more money at NASA for a second lunar lander. At the same time, the House is fairly hostile toward SpaceX and commercial space. The chair of the House Science Committee, Dallas Democrat Eddie Bernice Johnson, said she was "disappointed" after NASA selected SpaceX as its sole provider of a lunar lander in April.

WILL EBJ GET HER WAY?
Johnson's opposition was not a huge surprise. Last year, she and then-US Representative Kendra Horn issued a joint statement expressing concerns about NASA's plans to rely on a "commercial" provider for a lunar lander. NASA wanted to issue a fixed-price contract for the lander instead of a cost-plus contract. NASA explained that it had used fixed-price contracting as part of its Commercial Crew program, and it proved to be a cheaper and faster method. The agency seemed justified in this, as SpaceX Crew Dragons now safely ferry astronauts to and from the International Space Station.

However, many in Congress have opposed this approach. They cite a desire for NASA to have more "oversight" over these contracts as a rationale for favoring cost-plus contracts. Yet an often unstated rationale likely has more sway over Congress. Under a cost-plus contract, Congress retains some control over who gets space jobs and in which states. Under fixed-price contracts, these decisions are left up to the contractors themselves.

Here is Johnson, in 2020, expressing her concerns about funding the lunar lander with a fixed-price contract: "The multi-year delays and difficulties experienced by the companies of NASA's taxpayer-funded Commercial Crew program—a program with the far less ambitious goal of just getting NASA astronauts back to low Earth orbit—make clear to me that we should not be trying to privatize America's Moon-Mars program, especially when at the end of the day American taxpayers, not the private companies, are going to wind up paying the lion's share of the costs."

Given this backdrop, Wednesday's hearing, called to discuss NASA's budget request for fiscal year 2022, will be worth watching. Nelson's goal will be to secure some funding for Artemis, as he would like to have some competition to spur the program forward.

Johnson, meanwhile, is likely to be unhappy. After Congress appropriated so little funding for a lander in last year's budget, NASA said, 'Fine, we'll take the lowest cost option,' which was SpaceX. To make things worse, from her perspective, NASA ignored her preferred solution for going to the Moon, which was to bypass the commercial lander approach entirely. She supports the SLS rocket, the Orion spacecraft, and big government space programs that supply a lot of jobs. She made this clear during a hearing in 2016, when the prospect of using lower-cost commercial vehicles for space exploration came up.

"To all those NASA and contract employees I would simply say, Congress supports SLS and Orion," she said. "And we will continue to do so no matter what."
Posted by: 3dc || 06/23/2021 00:45 || Comments || Link || E-Mail|| [127 views] Top|| File under: Tin Hat Dictators, Presidents for Life,
Home Front: Politix
Pennsylvania House approves election reform bill as veto threat looms
[Just the News] Gov. Tom Wolf is threatening to veto the measure once it reaches his desk.

An election reform bill cleared the Pennsylvania House of Representatives on Tuesday as Gov. Tom Wolf reaffirmed his plans to veto the measure once it reaches his desk.

"I want election reform, too," he tweeted, confirming that he will reject the proposal in its current form. "But House Bill 1300 isn't it."

The lower chamber approved HB 1300 after Democrats' said its enhanced I.D. requirements would suppress voters and "make it easier for Republicans to cheat."

"As if the bloody attempted coup on Jan. 6 was not enough, now the losers of the 2020 election want to legislate voter suppression," said State Government Committee Minority Chairwoman Margo Davidson, D-Upper Darby. "Let's get real. This bill is going to be vetoed, and it should be rightfully vetoed because it makes it harder for people to vote and easier to cheat."


She (I presume) was looking in the mirror when saying that.


Rep. Seth Grove, R-York, sponsored HB 1300 earlier this month after he chaired 10 hearings in the State Government Committee that investigated election administration issues. He said he tried, multiple times, to engage the administration on the bill's components, but no one ever returned his calls.

Jason Gottesman, a spokesman for the House Republican Caucus, reiterated the nonexistent negotiations, saying Tuesday that Wolf "was offered at least three good faith attempts to engage in substantive discussions on this bill to find compromise."
Posted by: Lemuel Black3983 || 06/23/2021 00:00 || Comments || Link || E-Mail|| [69 views] Top|| File under:
Senate Republicans Block Democrats' Sweeping 'Voting Rights' Legislation
[NationalReview] Senate Republicans on Tuesday used their filibuster power to block debate on Democrats' sweeping federal elections bill, dealing a fatal blow to one of President Joe Biden
...... 46th president of the U.S. Sleazy Dem mschine politician, paterfamilias of the Biden Crime Family......
's early major agenda items.

The measure failed in a 50-50 vote along party lines. However,


a clean conscience makes a soft pillow...


even without Republicans' use of the filibuster, the bill would have failed to pass as Democratic Senator Joe Manchin
...Dem senator-for-life from West Virginia. Manchin is one of the approximately one Dem senators who exhibits more integrity than Jello, often even representing his constituents...
of West Virginia voted to advance to debate but said he would vote against the measure unless a number of changes were made.

Ahead of the vote, a number of Democrats acknowledged that the test vote to advance the so-called "For the People Act" was sure to fail in the face of solid Republican opposition. The measure would have needed to garner 60 votes to advance.

Earlier on Tuesday, White House press secretary Jen Psaki

...a valley girl who woke up one morning and found she was spokeswoman for the U.S. Department of State under Obama. A new American success story, under Biden she became spokeswoman for the whole administration, and she was even able to get her sister a job...
said, "What we are measuring, I think, is, is the Democratic Party united? We weren't as of a couple of weeks ago."

She then conceded that the vote would fail.

Senate Minority Leader Mitch McConnell (R., Ky.) said on Tuesday before the vote that the bill was "really an effort for the federal government to take over the way we conduct elections in this country." He called it a "solution in search of a problem."

"Finally today we will put an end to it here in the Senate," he added. "The American people can be relieved that the federal government — at least in this area — is not going to expand and supplant the states, which have been involved in conducting elections throughout the history of our country."


He only does a few things that we want, but those few he does very well.

Instead of attempting to gin up Republican support for the vote, Democrats focused on getting their members on board with a more limited alternative proposal by moderate Democratic Senator Joe Manchin of West Virginia which included a list of voting and campaign finance changes.

The proposal put forth by Manchin, who had argued the For the People Act was too partisan, suggested making Election Day a public holiday, offering 15 consecutive days of early voting for federal elections, and allowing automatic voter registration through state departments of motor vehicles.

The moderate Democrat also supports requiring voter identification but allowing alternatives such as utility bills to serve as proof of identity.

However,


a clean conscience makes a soft pillow...


McConnell criticized Manchin's proposal and Abrams' endorsement at the time, saying, in reality, it "is no compromise."

"It still subverts the First Amendment to supercharge cancel culture and the left's name-and-shame campaign model," he said. "It takes redistricting away from state legislatures and hands it over to computers. And it still retains S. 1's rotten core: an assault on the fundamental idea that states, not the federal government, should decide how to run their own elections."

Without Republican support, Democrats would need to eliminate or alter the filibuster. However,


a clean conscience makes a soft pillow...


it is unlikely Democrats could rally enough support from their members to do so, as moderates including Manchin and Senator Krysten Sinema of Arizona have expressed unwillingness to support such an effort.
Posted by: trailing wife || 06/23/2021 00:00 || Comments || Link || E-Mail|| [92 views] Top|| File under:
Mayor Bans Pledge Of Allegiance At Meeting, Attendees Recite It In Protest
[DAILYCALLER] Silverton, Colorado, Mayor Shane Fuhrman announced that the Pledge of Allegiance would be banned at trustee meetings and faced nearly immediate backlash.

"Due to direct and indirect threats, inappropriate comments in and out of public meetings and general divisive
...politicians call things divisive when when the other side sez something they don't like. Their own statements are never divisive, they're principled...
ness and issues created in our community, we will not be reciting the Pledge of Allegiance during Town of Silverton trustee meetings," he announced during the June 14 meeting, Fox 31 News reported.

In response, attendees recited the pledge during the public comment period, FoxNews.com reported, causing the mayor to declare them out of order.

"To tell members of the public they are not allowed to say the Pledge of Allegiance during public comment and threaten to have them removed that it was one strike in you're out policy violates every single one of their first amendment rights," trustee Molly Barela said in a statement to Fox 31.

Republican Colorado Rep. Lauren Boebert also supported those who recited the Pledge of Allegiance and called out the mayor over what she called "an anti-American disgrace" on Twitter. "Mayor Fuhrman should resign and purchase a one-way ticket to China where he won't have worry about hearing the pledge!"


Posted by: Fred || 06/23/2021 00:00 || Comments || Link || E-Mail|| [118 views] Top|| File under:
Israel-Palestine-Jordan
Pelosi: Very pleased to talk with Israeli Foreign Minister @YairLapid to congratulate him on new position and new government, Lapid's goal improving relations with Dems
[PUBLISH.TWITTER]


Lapid says a key goal as FM is revamping Israel's ties with Democratic Party


It's his job to try, and he'll get points just for not being in Bibi Netanyahu's government, but he's up against the fact that it's the Jew-hater wing of the Democratic Party that's growing.

[IsraelTimes] Foreign Minister Yair Lapid says "reinvigorating Israel's relationship with Democrats is one of his central objectives" in his new position, according to a readout from a call he held with the Democratic Majority for Israel.

Lapid "emphasized his enthusiasm for working closely with the Biden administration and conveyed his deep appreciation for the warm reception the new Israeli government received from the administration, as well as for its unwavering commitment to Israel's security," the DMFI readout reads.

The new foreign minister also "indicated that Israel will continue to find ways to benefit all the people of the region and narrow the conflict with the Paleostinians."

DMFI is an organization that seeks to strengthen support for Israel in the Democratic Party

...every time you hear the phrase white people, white supremacy, white anything but paint, you're listening to a Democrat. Ask him/her/it to reimagine something for you; they do that a lot, though not well. They can hear a dog whistle a mile or two away. They invented the spoils system and Tammany Hall, and inspired the addition of the word (Thomas) Nasty to the English language. They want to stop continental drift and repeal the law of unintended side effects...
. It is led by Mark Mellman, who has served as Lapid's senior strategist since the Yesh Atid chairman entered politics.
Posted by: Fred || 06/23/2021 00:00 || Comments || Link || E-Mail|| [85 views] Top|| File under:
Who's in the News
32
[untagged]
8
Islamic State
4
Taliban
4
Sublime Porte
3
Commies
3
al-Shabaab (AQ)
3
Antifa/BLM
3
Govt of Iran
2
Govt of Pakistan
2
ISWAP
2
Tin Hat Dictators, Presidents for Life,
2
Govt of Iran Proxies
1
[untagged]
1
Hamas
1
Govt of Syria
1
Govt of Iraq
1
Human Trafficking
1
Hezbollah
1
Houthis
1
Devout Moslems
1
Palestinian Authority
Bookmark
E-Mail Me
The Classics
The O Club
Rantburg Store
The Bloids
The Never-ending Story
Thugburg
Gulf War I
The Way We Were
Bio
Merry-Go-Blog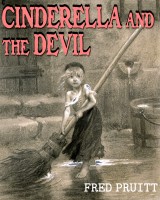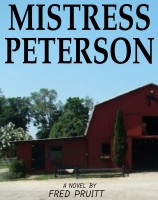 On Sale now!


A multi-volume chronology and reference guide set detailing three years of the Mexican Drug War between 2010 and 2012.

Rantburg.com and borderlandbeat.com correspondent and author Chris Covert presents his first non-fiction work detailing the drug and gang related violence in Mexico.

Chris gives us Mexican press dispatches of drug and gang war violence over three years, presented in a multi volume set intended to chronicle the death, violence and mayhem which has dominated Mexico for six years.
Click here for more information


Meet the Mods
In no particular order...


Steve White
Seafarious
Pappy
lotp
Scooter McGruder
john frum
tu3031
badanov
sherry
ryuge
GolfBravoUSMC
Bright Pebbles
trailing wife
Gloria
Fred
Besoeker
Glenmore
Frank G
3dc
Skidmark
Alaska Paul



Better than the average link...



Rantburg was assembled from recycled algorithms in the United States of America. No trees were destroyed in the production of this weblog. We did hurt some, though. Sorry.
18.232.59.38

Help keep the Burg running! Paypal: