-Lurid Crime Tales-
Georgia audit documents expose significant election failures in state's largest county
[Just The News] Records suggest more than 100 batches of absentee ballots in Fulton County could be missing. Some experts see "election tabulation malpractice" as state officials seek to remove county's top election supervisors.

Documents that Georgia's largest county submitted to state officials as part of a post-election audit highlight significant irregularities in the Atlanta area during last November's voting, ranging from identical vote tallies repeated multiple times to large batches of absentee ballots that appear to be missing from the official ballot-scanning records.

The problems in predominantly Democratic Fulton County potentially impact thousands of ballots in a presidential race that Joe Biden was certified as winning statewide by fewer than 12,000 votes.

The memos reviewed by Just the News include the handwritten tally sheets for all absentee ballots counted by the county as well as a private report from a contractor hired by Secretary of State Brad Raffensperger to monitor the Atlanta-area election process. The report, which chronicled seven days of problems, recorded troubling behavior like the mysterious removal of a suitcase of sensitive election data known as polls pads, used to authenticate voters.

"Learn that Rick reprogramming poll pads earlier was setting up a new precinct for SC11 because someone took the wrong suitcase but only took one," the contractor Seven Hills Strategy wrote late on Nov. 2, the night before Election Day. "Seems to be a mystery who this person was --> Should have chain of custody paperwork!! That means that a stranger just walked out with sensitive election materials?"

The contractor also observed that sensitive election materials were left on a dock at a warehouse without supervision. "Several cases (including SC11) were just left out on the loading dock outside the warehouse," he wrote. "Thankfully the seals were intact."
Posted by: Besoeker || 06/17/2021 02:52 || Comments || Link || E-Mail|| [10794 views] Top|| File under:
-Great Cultural Revolution
N.J. city to unveil 700-pound statue of George Floyd
[NJ] Newark Mayor Ras Baraka on Wednesday is set to unveil a statue of George Floyd that officials say will be displayed outside City Hall for at least a year.

"The artwork honors the life of George Floyd, an African-American man who was brutally murdered by a white Minneapolis police officer," the mayor's office said in a statement. "Mr. Floyd's death elevated the 'Black Lives Matter' movement which has resulted in an international response, including protests, police reform measures, and the removal of Confederate statues from public parks and racist names from organizations."

Baraka will join actor, director, and filmmaker Leon Pickney, who commissioned the 700-pound statue and the sculptor, Stanley Watts, among other officials at the event, according to the mayor's office. The event is scheduled for 2:30 p.m. outside City Hall on Board Street and will be streamed via the city's Facebook page.

The statue was donated to the city this week as part of an effort to develop a "world class public art program," in Newark, the announcement said.

The ceremony will also honor Juneteenth, which is Saturday and marks June 19, 1865, when slavery was ended in the United States. Also called Jubilee Day or Liberation Day, the date is when Union troops brought news of the Emancipation Proclamation to enslaved people in Galveston, Texas, declaring all people held in slavery must be freed.


Posted by: Fred || 06/17/2021 00:00 || Comments || Link || E-Mail|| [10793 views] Top|| File under:
Economy
Wholesale prices jump 6.6%
[Daily Mail, Where America Gets Its News] Data released Tuesday shows US producer prices jumped 6.6% annually in May


It is the largest jump for the index since annual data was first kept in 2010


Deutsche Bank warns inflation could become 'devastating' if trends continue


Republicans blame Fed's loose money policy and massive fiscal stimulus
I've said it before, I'll likely say it again: If there's $1.2 trillion total in circulation, and you put $1.9 trillion more in, that means 150 percent inflation.
Posted by: Fred || 06/17/2021 00:00 || Comments || Link || E-Mail|| [10793 views] Top|| File under:
Government Corruption
Tucker Carlson, Buckhead, and Why Our Cities Fail
[SPECTATOR.ORG] Keisha Lance Bottoms might well be an abject fool, and she is unquestionably terrible at running a major city. This is not in question. But Keisha Bottoms, like any urban Democrat mayor, is not an island unto herself. She's more of an iceberg. She's what you see, but beneath the surface is a vast political machine, an army of political fixers and operatives and assorted grifters, babus bureaucrats, lawyers, and street hustlers. Most of them are educated, at least to a degree, almost all of them have lots of experience in politics and government, and even if Bottoms is a fool they are not.

So how does Atlanta collapse from a world-class city to one that has its nicest area trying to escape? Not by accident.

Look, what makes a place livable is not the presence of lots of rich people. Rich people put themselves behind high walls, and rich people do what they can to keep the riffraff out. Having lots of rich people makes an area exclusive, not livable.
Continued on Page 49
Posted by: Fred || 06/17/2021 00:00 || Comments || Link || E-Mail|| [10794 views] Top|| File under:
Home Front: Politix
Biden overuled Blinken and others to approve Nord Stream 2
From the WaPo in a report mostly favorable to Biden there is this nugget...what I'd like to know is which lobbyists with direct access to Biden, e.g. BGR, Roberti Global, McLarty Inbound, Atlantic Council got the Nord Stream 2 decision and did any of them have a relationship with Hunter Biden


Last month's decision to withhold sanctions against the company and CEO behind the nearly completed Nord Stream 2 pipeline was particularly divisive. Critics of the pipeline, which would transport natural gas from Russia to Germany, view its imminent completion and operation as a major geopolitical coup for the Kremlin.

The State Department, in a position backed by Secretary of State Antony Blinken, his deputy Wendy Sherman and Undersecretary of State Victoria Nuland, recommended a raft of U.S. sanctions intended to block the pipeline, without waivers for the company or chief executive, said officials familiar with the decision.
Posted by: Lord Garth || 06/17/2021 00:00 || Comments || Link || E-Mail|| [10795 views] Top|| File under:
Results of Georgia Special Elections Have Democrats on Edge
[REDSTATE] While there hasn't been much coverage, two special elections in Georgia last night have some Democrats on edge. The elections, which were held to fill state legislature seats, concluded with Republicans winning both, but that's not really the story.

Rather, the story is the change in vote share that happened in these districts, both favoring the GOP compared to their 2020 results.

The results in the more rural district are important because Democrats gaining vote share a lack of turnout to compete with the suburbs those areas handed the Democrats both Georgia Senate seats in January of this year. Blame that on whatever you want, whether it be Lin Wood telling Republicans not to vote or people just feeling disenfranchised after the prior November election, but seeing a return to more normal voting patterns is good for Republican chances in 2022. Remember, Sen. Raphael Warnock will already be up for re-election again after just two years.

The gains in suburban Atlanta are also something the GOP has been looking for. Again, blame it on what you want, but the GOP lost previously red suburban areas across the country largely due to a shift among college-educated women. Are things returning to normal? If they do, 2022 is going to be more than just the GOP taking the House by a slim margin, which would already be enough to give Nancy San Fran Nan Pelosi

Congresswoman-for-Life from the San Francisco Bay Area, born into a family of professional politicians. On-again-off-again Speaker of the House. It's not her fault when they lose, but it's her accomplishment when they win. Noted for her heavily botoxed grimace and occasional senior... uhhh... moments...
a stroke.

Conventional wisdom has placed Georgia as "lean D" following 2020, but perhaps what happened prior was the aberration? Maybe those rushing to redefine the entire state were overreacting? It's starting to feel that way. I certainly wouldn't bet on Warnock in 2022 given he only won by 93,000 votes in a special election that might as well have been cooked up in a lab to favor him. With the opposition party already having built-in advantages in the first midterm of a new presidency, gains like we saw last night can lead to much bigger things.

Nothing is dispositive this early in the game, but anyone who's honest would much rather be the GOP heading into 2022 right now.


Posted by: Fred || 06/17/2021 00:00 || Comments || Link || E-Mail|| [10794 views] Top|| File under:
Is 15-Week-Old Unborn Baby a Human Being? Sen. Blumenthal: 'I'm Going to Wait for the Supreme Court Decision'
Maybe rephrase the question: If a fifteen week old unborn baby ain't human then what the hell is it?


[CNSNEWS] In relation to the upcoming Supreme Court

...the political football known as The Highest Court in the Land, home of penumbrae and emanations...
case of Dobbs v. Jackson Women's Health Organization, CNSNews.com asked Sen. Richard

Dick "Da Nang Dick"

Blumenthal (D.-Conn.) if a 15-week-old unborn baby is a human being.

Blumenthal did not answer directly but said: "I'm going to wait for the Supreme Court decision."

At the U.S. Capitol on Tuesday, CNSNews.com asked Blumenthal: "The Supreme Court this fall will review a Mississippi law that bans most child sacrifice abortions after 15 weeks of pregnancy. Is an unborn baby at 15 weeks a human being?"

Blumenthal said, "You know, I'm going to wait for the Supreme Court decision. Right now, child sacrifice abortion at that point in a pregnancy is legal and constitutionally protected, and I believe it should be."

When asked again if the unborn baby is a human being, Blumenthal did not respond.

The Supreme Court will hear arguments in Dobbs v. Jackson Women's Health Organization this fall. Specifically, the Court will seek to decide "whether all pre-viability prohibitions on elective child sacrifice abortions are unconstitutional."


Posted by: Fred || 06/17/2021 00:00 || Comments || Link || E-Mail|| [10796 views] Top|| File under:
White House encourages July 4 celebrations, except at Mount Rushmore
[NYPOST] The Biden administration

...knaves, footpads, and adjusters employed by the Biden Crime Family. They leave a trail of havoc everywhere they turn their attention, be it the nation's borders, the Keystone XL Pipeline, or epidemics, sometimes on purpose, most times through sheer arrogant ineptitude. They learnt this stuff in college, you know...
is urging state and local officials across America to hold Independence Day celebrations this year — but is standing firm in preventing a fireworks display from being held at Mount Rushmore.

Republican South Dakota Gov. Kristi Noem tweeted out a letter Tuesday from the White House Office of Intergovernmental Affairs that read in part: "Thanks to the Biden administration's whole of government pandemic response, the United States has made incredible progress in vaccinating Americans and getting our country back on track ...

"On July 4, because of our strong response, America will mark independence from the virus by celebrating with events across the country ...," the letter continued. "We welcome you to join us by hosting your own events to honor our freedom, salute those who have been serving on the frontlines, and celebrate our progress in fighting this pandemic."

"What a hypocrite," Noem tweeted. "President @JoeBiden wants 'a summer of freedom' where we 'mark independence from the virus by celebrating with events across the country.' Translation: fireworks are fine at the White House, but not at Mount Rushmore."


Posted by: Fred || 06/17/2021 00:00 || Comments || Link || E-Mail|| [10793 views] Top|| File under:
Atlanta May Be Headed for a Final Divorce as Communities Nationwide Seek to Redraw the Lines
[PJMEDIA] Buckhead, a portion of Atlanta, Georgia, is looking to break free from the rest of a city in rapid decline. After decades of increased safety that started ahead of the 1996 Olympic Games in Atlanta, it took one woman and a single summer to ruin it. Not even New York City Mayor Comrade Bill de Blasio

...cryptocommie mayor of New York and for some reason a Dem candidate for president in 2020. Corrupt and incompetent, his qualifications for office seem to consist of being married to a black woman, with whom he honeymooned in Cuba. He has a preppy-looking son named Dante, whose Divine Comedy involved getting his back hair up when a police car drove past him slowly. New Yorkers voted for him, so they deserve him...
can beat Mayor Keisha Lance Bottoms' time for running a city into the ground. It took de Blasio two terms. Bottoms has been so spectacular she's announced she won't even run for a second one.

As a result of her rank incompetence, Buckhead, a wealthier section of Atlanta with about 100,000 residents, has decided to control its own destiny. There are two bills in the state legislature to affect the split, and the group has raised the required amount of money to move forward. Buckhead is petitioning to become wholly independent and establish and enlarge their own police force under different leadership.

Tucker Carlson interviewed Bill White, the leader of the movement to create an independent Buckhead. White told Tucker that residents feel as if they are living in a war zone. They are filing for divorce, according to White, and it will be final. He expects there will be an initiative on the ballot in 2022. If it is successful, Atlanta will lose at least 20% of its tax base.

Carlson described the rise in crime during his monologue. Two recent assaults include a man shot while jogging by an unknown assailant in a residential neighborhood and the stabbing of a pregnant woman on a walking trail in broad daylight. Her baby had to be delivered three months early. Neither victim was robbed, just violent mostly peacefully assaulted.
Posted by: Fred || 06/17/2021 00:00 || Comments || Link || E-Mail|| [10793 views] Top|| File under:
Soros quietly drops $200,000 backing another far-left prosecutor in Virginia
[FoxNews] Fatehi is latest prosecutor candidate Soros has backed to reshape Virginia criminal justice system.

Liberal billionaire George Soros continues his push for his preferred left-wing prosecutors across the country, this time quietly racking up a guaranteed victory with $200,000 spent in Norfolk, Virginia.

Soros's cash infusion, which has slipped under the radar, includes $157,000 from his Justice & Public Safety PAC and $41,500 from his Democracy PAC to Ramin Fatehi, a state and federal prosecutor who won a three-way Democratic primary on June 8. He is now the only candidate on the ballot for the November general election for Norfolk's commonwealth's attorney.
Continued on Page 49
Posted by: Skidmark || 06/17/2021 00:00 || Comments || Link || E-Mail|| [10794 views] Top|| File under:
Who's in the News
47
[untagged]
6
Taliban
4
Hamas
3
Hezbollah
2
Houthis
2
Devout Moslems
2
Govt of Iran Proxies
2
Islamic State
1
Commies
1
Antifa/BLM
1
[untagged]
1
Sublime Porte
1
Human Trafficking
1
Govt of Pakistan
1
al-Shabaab (AQ)
1
Govt of Iran
1
Govt of Iraq
Bookmark
E-Mail Me
The Classics
The O Club
Rantburg Store
The Bloids
The Never-ending Story
Thugburg
Gulf War I
The Way We Were
Bio
Merry-Go-Blog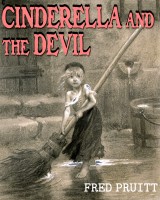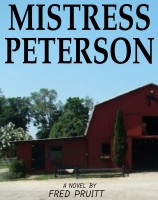 On Sale now!


A multi-volume chronology and reference guide set detailing three years of the Mexican Drug War between 2010 and 2012.

Rantburg.com and borderlandbeat.com correspondent and author Chris Covert presents his first non-fiction work detailing the drug and gang related violence in Mexico.

Chris gives us Mexican press dispatches of drug and gang war violence over three years, presented in a multi volume set intended to chronicle the death, violence and mayhem which has dominated Mexico for six years.
Click here for more information


Meet the Mods
In no particular order...


Steve White
Seafarious
tu3031
badanov
sherry
ryuge
GolfBravoUSMC
Bright Pebbles
trailing wife
Gloria
Fred
Besoeker
Glenmore
Frank G
3dc
Skidmark



Better than the average link...



Rantburg was assembled from recycled algorithms in the United States of America. No trees were destroyed in the production of this weblog. We did hurt some, though. Sorry.
3.236.65.63

Help keep the Burg running! Paypal: