-Great Cultural Revolution
Commencement speaker under fire for insulting white graduates and parents
[NYPOST] A Virginia school district has gained national attention over its commencement speaker's controversial speech telling graduates they were entering a world of "racism, extreme versions of individualism and capitalism, [and] white supremacy

...the pernicious doctrine that laws were intended to be obeyed, that society works better when people don't pour shreiking from their places of worship every Friday for a weekend of rioting over insults real or imagined; and that cannibalism, beastiality, incest, murder, theft, rape, and similar activities are bad. A Dead White European (which invalidates his opinion) philosopher once opined that societies thrive when a person's word can be relied upon, and that a society which puts individual happiness first will invariably fail. Strangely enough, other successful societies, such as China, Japan, Korea, and those kinds of places could also be lumped with white supremacist societies, since they push the same values...
Abrar Omeish, the sole

Moslem

member of the Fairfax County School Board in Virginia, delivered the commencement address at Justice High School in Falls Church, Va., last Monday.

Her speech, first reported by the Daily Wire, began by congratulating the class of 2021 in English, Arabic and Spanish.

"Today we checked off a box in your academic journey. As a human being, you have developed and you have grown," she said before shifting her tone from inspirational to political.

"We struggle with human greed, racism, extreme versions of individualism and capitalism, white supremacy growing wealth gaps, disease, climate crisis, extreme poverty amidst luxury and waste right next door," she told the graduates. "And the list goes on."

"You understand that social justice is only political for those that can afford to ignore it. You understand that 'neutral' is another word for complicit. And you have made a choice to take a stand," Omeish continued.

The commencement speaker went on to give the graduates some advice.

"The world may try to quiet you by deciding for you what's cool, what's weird, what is or isn't objective. It may try to convince you that what you hold dear is too different to be accepted," she said, asking, "But who gets to decide?"

"Every part of your being may scream in rage at the ways others have wronged you," the school board member warned. Students, she continued, should "let compassion for your fellow human beings, not anger or rage — and believe me, this is hard to do — fuel you."

Omeish's speech was preceded by an introduction from the president of the student government. The student body president noted that their next speaker was "Virginia co-chair for the Bernie Sanders
...The only first openly Socialist member of the U.S. Senate. Sanders was Representative-for-Life from Vermont until moving to the Senate for the rest of his life in 2006, assuming the seat vacated by Jim Jeffords. He ran for the 2016 nomination for president, to be cheated out of it by Hillary Clinton, then went back to being an Independent socialist, waiting for 2020 to roll around...
campaign," as well as the daughter of Esam Omeish,


...Libyan-born surgeon, former president of the Muslim American Society (MAS) — one of the American branches of the Muslim Brotherhood — and pet of former Virginia governor Timothy Kaine, who ran and lost in 2016 as Hillary Clinton's vice president...

"leader and a board member of the Dar al-Hijrah Islamic Center


...where Army psychiatrist Major Nidal Hasan used to hang out while he was working up to committing jihad against his Fort Hood fellows, and before that the pulpit of Anwar al-Awlaki, whose hiring was recommended by Dr. Esam Omeish...

[who] raised his daughter to be an outspoken woman."

Posted by: Fred || 06/16/2021 00:00 || Comments || Link || E-Mail|| [151 views] Top|| File under:
Trump Going to the Border
Joe Kamala look like pussies


[Powerline] Donald Trump sent out this email a few minutes ago:


I have accepted the invitation of Texas Governor Greg Abbott to join him on an official visit to our Nation's decimated Southern Border on Wednesday, June 30, 2021.

The Biden Administration inherited from me the strongest, safest, and most secure border in U.S history and in mere weeks they turned it into the single worst border crisis in U.S history. It's an unmitigated disaster zone.

We went from detain-and-remove to catch-and-release. We went from having border security that was the envy of the world to a lawless border that is now pitied around the world. Biden and Harris have handed control of our border over to cartels, criminals, and coyotes. Drug dealers, MS-13 gang members, human smugglers, sex traffickers, and the criminal elements of the world now have free reign. Hospitals and schools are getting crushed and public health is being sacrificed all in service of a radical left anti-borders agenda. Our brave border agents and courageous ICE officers have been illegally stopped from doing their jobs. Our Nation is now one giant sanctuary city where even dangerous criminals are being cut loose and set free inside the U.S interior on a daily basis.

If this weren't bad enough, Biden and Harris won't even tour the scenes of the wreckage they created, or come down and visit with the Border Patrol and ICE heroes risking their lives to defend our Nation at a time when the White House is doing everything it can to make their job totally impossible.

What Biden and Harris have done, and are continuing to do on our border, is a grave and willful dereliction of duty.

My visit will hopefully shine a spotlight on these crimes against our Nation—and show the incredible people of ICE and Border Patrol that they have our unshakeable support.

It will be hard for the press to continue averting its eyes from the border with Trump there. It's a great look: Biden and Harris won't go to the border, but Trump does—on an official visit with the Governor of Texas. And, of course, everything he says in his email is true.
Posted by: Frank G || 06/16/2021 00:00 || Comments || Link || E-Mail|| [99 views] Top|| File under:
You Could Be A Terrorist if....
[AMN via Bongino] Biden launches Domestic Terrorism Strategy targeting anti-gov't ideology, white supremacy and more

The White House on Tuesday announced President Joe Biden's National Strategy for Countering Domestic Terrorism, a first-of-its-kind, four-pillared approach to improve how domestic terrorism is defined, identified, and combated. The strategy's main aim is to target those with racist or anti-government ideology, which the administration says is espoused by domestic terrorists.

The strategy says that experts and evidence have shown today's domestic terrorists include those who espouse "racial or ethnic bigotry and hatred" as well as "anti-government or anti-authority sentiment." However, anti-law enforcement ideologies such as those espoused by Antifa and Black Lives Matter were not mentioned.

A senior administration official told American Military News and other outlets on a Monday press call that the strategy aims to "create conditions of public safety and ensure people can express their political views as is appropriate in a democracy."


Read the whole thing, particularly, the parts about working with tech companies, purifying the military and using the military to help law enforcement confront "domestic terrorism"
Posted by: Mercutio || 06/16/2021 00:00 || Comments || Link || E-Mail|| [164 views] Top|| File under:
-War on Police-
Atlanta mayor has banned police pursuits
[Daily Mail, Where America Gets Its News] A video shared to Tucker Carlson Tonight shows police cars passing by a drive-by shooting in Atlanta


It shows people walking past a dark-colored van parked on the side of the road, when a white car starts shooting at the van, with one shot piercing the vehicle


In January, the Atlanta Police Department established new rules for car chases


The rules state that officers can only engage in a pursuit if they believe the fleeing suspect has committed or attempted to commit a 'forcible felony'


Meanwhile,


...back at the comedy club, Boogie ducked another tomato...


crime rates have increased over the past few months
Posted by: Fred || 06/16/2021 00:00 || Comments || Link || E-Mail|| [153 views] Top|| File under:
Caucasus/Russia/Central Asia
Vladimir Putin Asks NBC News Who Ordered the Assassination of Ashli Babbitt
[REDSTATE] Vladimir Putin
...President-for-Life of Russia. He gets along well with other presidents for life. He is credited with bringing political stability and re-establishing something like the rule of law, which occasionally results in somebody dropping dead from poisoning by polonium or other interesting substance. Under Putin, a new group of business magnates controlling significant swathes of Russia's economy has emerged, all of whom have close personal ties to him. The old bunch, without close personal ties to Putin, are in jail or in exile or dead from poisoning by polonium or other interesting substances...
sat down with NBC News for his first on-camera interview with a western news agency in more than three years.

Putin avoided public commentary during much of the Trump Administration, but less than six months into the Biden Administration he came out swinging at Biden and the US on a host of issues.

Putin spoke for nearly an hour and a half as Biden met with the leaders of the Group of Seven industrialized nations, from which Russia was suspended in 2014 after it annexed the Ukrainian peninsula of Crimea.

This interview was carefully orchestrated by Putin to follow along after Biden's disastrous public appearances at the G7 and NATO


...the North Atlantic Treaty Organization. A collection of multinational and multilingual and multicultural armed forces, all of differing capabilities, working toward a common goal by pulling in different directions...


Summits. Putin was not going to allow any demonstration of "unity" coming out of Biden's first foreign trip to be the only press story ahead of his meetings with Biden.

For the most part defiant, and in some instances just plain trolling the Biden Administration, Putin showed the citizens of this country, using NBC News, why it is he's going to wipe the floor with addle-minded Joe The Big Guy Biden

...46th president of the U.S. Old, boring, a plagiarist, fond of hair sniffing and grabbing the protruding parts of women, and not whatcha call brilliant... or is that an act?...
as long as he remains in the White House.

"Did you order the

liquidation

of the woman who walked into the Congress and who was shot and killed by a policeman?" Mr Putin said, referring to Ashli Babbitt, a

Caliphornia, an impregnable bastion of the Democratic Party,

woman who died during the riot after being shot by a member of US Capitol Police, who was cleared of wrongdoing in her death.

"Do you know that 450 individuals were arrested after entering the Congress? And they didn't go there to steal a laptop. They came with political demands," said Mr Putin.

The US, he reasoned, was guilty of the same intolerance for political dissent as his government has been accused of harbouring.



Posted by: Fred || 06/16/2021 00:00 || Comments || Link || E-Mail|| [334 views] Top|| File under:
Economy
Federal judge blocks Biden's ban on leases for drilling on public lands
[NBCNews] The Interior Department said it would "comply with the decision," signaling that lease sales to drill in Alaska and in the Gulf of Mexico will likely resume — at least for now.

In a setback for President Joe Biden's efforts on climate change, a federal judge in Louisiana on Tuesday blocked the administration's temporary ban on new leases to drill for oil and gas on public lands and ordered that lease sales continue.

The Interior Department said it would "comply with the decision," signaling that lease sales to drill in Alaska and in the Gulf of Mexico will likely resume — at least for now.

During Biden's first says in office, his Interior Department paused new leases while reviewing the program to decide whether extracting oil and gas from federal lands and waters should continue in the future, as the president seeks to wean the U.S. off fossil fuels. The Interior Department has held a public forum on the issue and said that an interim report on the future of the program would be coming over the summer.

But Louisiana state Attorney General Jeff Landry and 12 other GOP attorneys general sued in March to block the temporary ban, arguing the administration had circumvented legal requirements for carrying out such a move. On Tuesday, Judge Terry Doughty of the U.S. District Court for the Western District of Louisiana issued a preliminary injunction blocking the administration from enforcing its moratorium.

Doughty said his order applies "nationwide."

"Millions and possibly billions of dollars are at stake," Doughty wrote in a 44-page memorandum accompanying the injunction. "Local government funding, jobs for Plaintiff State workers, and funds for the restoration of Louisiana's Coastline are at stake. Plaintiff States have a reliance interest in the proceeds derived from offshore and on land oil and gas lease sales."

An Interior Department spokesperson responded to the injunction late Tuesday by saying the administration would keep working on the interim report and the recommendations on how to improve use of public lands and waters to create jobs and "build a just and equitable energy future."

"We are reviewing the judge's opinion and will comply with the decision," the department said, without specifying any plans to appeal the injunction.

The setback comes as Biden is seeking to rapidly transition the U.S. away from oil, gas and coal, fossil fuels that emit carbon dioxide and other heat-trapping gases blamed for global warming, including by ramping up production of renewable energy sources. A 2018 federal government report found that close to one quarter of U.S. greenhouse gas emissions come from fuels extracted from federal lands.

As a presidential candidate, Biden committed to "banning new oil and gas permitting on public lands," a move sought by climate activists who say federal land shouldn't be used to drill for planet-warming fossil fuels.

But despite Democrats' broad support for his climate goals, Biden has come under intense pressure from some in his own party over the potential ban, especially in New Mexico, where roughly a third of the state is federal land and the public school system is highly dependent on revenues from that drilling.
Posted by: Bubba Lover of the Faeries8843 || 06/16/2021 00:00 || Comments || Link || E-Mail|| [98 views] Top|| File under:
Government Corruption
Hunter Biden, Burisma pals tried to enlist help of Secretary Kerry's daughter
[JustTheNews] Newly unearthed emails show they hosted 2015 fundraiser for Vanessa Kerry's charity, then sought her help in shining up reputation of Ukrainian energy firm shadowed by corruption allegations.

In the summer of 2015, Hunter Biden and his longtime business partner, the now-convicted felon Devon Archer, already had an ace connection to then-Secretary of State John Kerry: a third partner in many of their Rosemont Seneca ventures was Christopher Heinz, the secretary's stepson.

But when Archer and Hunter Biden jumped into business with a Ukrainian energy company called Burisma Holdings in 2014, Heinz wanted no part because of the firm's reputation for corruption.

So Archer, the younger Biden and their Burisma cohorts targeted another family member, Secretary Kerry's daughter Vanessa, as they tried to improve Burisma's reputation amidst corruption investigations in Ukraine that were being cheered on by the Obama-Biden administration's diplomats in Ukraine.

Emails turned over to the FBI on an abandoned Hunter Biden laptop detail an effort to court Dr. Vanessa Kerry by raising money for her global health charity and then asking the same group to provide help to the Ukrainian people through a partnership with Burisma that would almost certainly burnish the gas firm's reputation.

On July 22, 2015, Archer sent a fundraiser invitation to his wife and Hunter Biden, among other contacts. "I am writing to invite you to our upcoming event in the Hamptons for Seed Global Health, the organization founded by Vanessa Kerry," Archer wrote. "We are hosting a small cocktail party on Sunday, August 16th, at the Quogue Club at Hallock House to raise funds and awareness from my friends there," the email invite beckoned.

Invitation Seed Global Health Cocktail Party August 16th 2015.pdf
Archer's private fundraiser endeavored to raise $100,000 for Seed Global Health and offered three tiers for prospective donors: $10,000 for a "Chair" of the fundraiser, $5,000 to be a fundraiser "Host," and each "Guest" of the fundraiser would have to pony up $1,000.

Burisma had been currying favor with individuals who had access to the highest levels of the Obama-Biden administration for more than a year. Shortly after President Obama named Vice President Joe Biden his point man on the crisis in Ukraine in May 2014, Burisma placed Hunter Biden and Archer on its board and paid them a monthly fee of $83,333 each.

The company also hired John Kerry's former chief of staff, David Leiter, to lobby Congress and the Kerry State Department, according to lobbying records.

While on Burisma's payroll, Biden and Archer met with Kerry's deputy at the State Department, Tony Blinken.

On July 22, 2015 — the same day Archer sent the fundraiser invitation — Hunter Biden was actually at the State Department meeting directly with Blinken, according to government documents obtained by Just the News under the Freedom of Information Act. Blinken testified he and Hunter Biden only talked about personal issues relating to the death of Hunter's brother Beau Biden.

At the time of the Burisma board appointments, Archer's longtime friend (and college roommate) Heinz immediately informed his stepfather's chief of staff and another State Department aide that he had no interest in the Burisma deal.

Through a spokesman, Heinz has maintained that he "strongly warned Mr. Archer that working with Burisma was unacceptable" and "the lack of judgment in this matter was a major catalyst for Mr. Heinz ending his business relationships with Mr. Archer and Mr. Biden."

Heinz's stepsister, Vanessa Kerry, apparently did not see the same red flags, and felt comfortable considering an appeal from the Burisma team to help, according to the emails provided to the FBI.

After the fundraiser hosted by Archer, Vanessa Kerry sent an email to Archer and Burisma executive Vadym Pozharskyi confirming her interest in partnering with Burisma.
Posted by: Skidmark || 06/16/2021 10:27 || Comments || Link || E-Mail|| [63 views] Top|| File under:
Family attorney gives hint on identity of the Capitol Police officer who allegedly shot Ashli Babbitt
[BIZPACREVIEW] Aaron Babbitt, husband of deceased Air Force veteran Ashli Babbitt, who was shot and killed inside the U.S. Capitol by a police officer, and his attorney, Terrell Roberts, appeared on Fox News' "Tucker Carlson Tonight" to discuss their ongoing battle to learn the identity of the cop who shot her and why he felt compelled to use deadly force.

During the segment, Roberts appeared to drop a serious clue as to who the Capitol Police officer may be.

Ashli Babbitt, 35, was killed when she allegedly tried to climb through a broken window next to a door outside the Speaker's Lobby, which leads to the House chamber. The tragic incident was captured on video. A Trump supporter, Babbitt was unarmed and there was no warning heard before the shot suddenly rang out.
Continued on Page 49
Posted by: Fred || 06/16/2021 00:00 || Comments || Link || E-Mail|| [160 views] Top|| File under:
Home Front: Politix
Senator Dianne Feinstein Accepts Award from CCP-Tied Group
[American Greatness] Senator Dianne Feinstein (D-Calif.) accepted an award last week from a group tied to both the Bush family and the Chinese Communist Party (CCP), the Washington Free Beacon reports.

With little fanfare, the award was given out by the George H.W. Bush Foundation for U.S.-China Relations, declaring that Feinstein represented their shared goals of "a robust and mutually beneficial U.S.-China relationship." One of the major donors to the Bush Foundation is the China-U.S. Exchange Foundation (CUSEF), a think tank based in Hong Kong that works closely with the CCP to produce propaganda. In 2019, the CUSEF gave a $5 million grant to the Bush Foundation.

Even members of the Biden Administration have been critical of the CUSEF, with CIA Director William Burns admitting in his confirmation hearing that he, as president of the Carnegie Endowment for International Peace, had severed all ties between the Carnegie Endowment and CUSEF due to the latter's CCP ties. One of the senators present at that confirmation hearing was Feinstein.

Feinstein had previously faced scrutiny for the fact that her Senate office employed a suspected Chinese spy, who worked as her driver and served other various roles for over 20 years before his recent retirement. Despite this and other controversies related to China, Feinstein remains a member of the Senate Intelligence Committee.
Posted by: Besoeker || 06/16/2021 04:57 || Comments || Link || E-Mail|| [78 views] Top|| File under:
America's 'Boy Mayor' Dennis Kucinich to run again for Cleveland mayor
My vague idea that he'd died some time ago turns out to be wrong. He was just resting.

[WKYC] Dennis Kucinich


...far lefty former representative-for-life from Ohio, the former mayor of Cleveland when the city defaulted on its debt. His policies on a national level are on about the same par...


is ready for another run at the job he last held nearly 42 years ago.

On Monday afternoon in Tremont, the 74-year-old Kucinich announced that he will run for Cleveland, kept in touch with the world by Obamaphone,
Continued on Page 49
Posted by: Fred || 06/16/2021 00:00 || Comments || Link || E-Mail|| [98 views] Top|| File under:
Biden Confuses Himself Again This Morning, Gets Lost Reading His Notes
[USASUPREME] President Joe Biden

...... 46th president of the U.S. I'm not working for you. Don't be such a horse's ass.......
broke his own standard of the political protocol by attacking his Republican rivals during an overseas summit — but escaped scrutiny from the same media that ripped former President Donald Trump
...Perhaps no man has ever had as much fun being president of the US...
for similar moves.The commander-in-chief claimed the Republican party was "fractured" and Trump only had "phony populism" as he spoke at a

presser

after a NATO


...the North Atlantic Treaty Organization. It's headquartered in Belgium. That sez it all....


summit in Brussels on Monday.

Like his "clown show" from yesterday wasn't enough he embarrassed our country this morning again!

Quoting Irish poet W. B. Yeats at the start of his first EU-U.S. summit as president, Biden also said the world was shifting and that Western democracies needed to come together.

"The world has changed, changed utterly," Biden, an Irish-American, said, citing from the poem Easter 1916, in remarks that pointed towards the themes of his eight-day trip through Europe: China, the COVID-19 pandemic and climate change.

Sitting at an oval table in the EU's headquarters with U.S. cabinet officials, Biden told EU institution leaders that the EU and the United States working together was "the best answer to deal with these changes" that he said brought "great anxiety".

Then came the most embarrassing moment where Joe The Big Guy Biden
...46th president of the U.S. I'm not working for you. Don't be such a horse's ass....
confuses himself, gets lost reading his notes.

He again said, "I'm gonna get in trouble!"
Posted by: Fred || 06/16/2021 00:00 || Comments || Link || E-Mail|| [264 views] Top|| File under:
Murkowski's GOP Challenger Kelly Tshibaka Lashes Out At Her As She Releases First TV Ad
[LIFEZETTE] Kelly Tshibaka, the Republican who is challenging incumbent Sen. Lisa Daddy, can I be a senator? Murkowski


... representing K Street ...


(R-AK) in Alaska, released her first television ad of this election cycle on Monday. In the ad, Tshibaka opens up about growing up in Alaska, saying that her parents were able to rise from homelessness to middle class in the state in the 1970s.

"Growing up wasn't always easy," she said. "My mom and dad were homeless, surviving in a canvas tent. But tough times made me who I am today. I'm a conservative. Pro-life, pro-Second Amendment, and America First. Always. We're raising our five kids with those same Alaska values."

"The insiders don't like me because I spent my career exposing taxpayer fraud and abuse," Tshibaka continued. "That's okay. I'm not running for them. I'm running for you."


Posted by: Fred || 06/16/2021 00:00 || Comments || Link || E-Mail|| [115 views] Top|| File under:
Who's in the News
40
[untagged]
3
al-Shabaab (AQ)
2
Hamas
2
Islamic State
2
Commies
2
al-Qaeda
1
Lashkar e-Taiba
1
Sublime Porte
1
[untagged]
1
Fulani Herdsmen (Boko Haram)
1
Govt of Iraq
1
Govt of Pakistain Proxies
1
Govt of Sudan
1
Human Trafficking
Bookmark
E-Mail Me
The Classics
The O Club
Rantburg Store
The Bloids
The Never-ending Story
Thugburg
Gulf War I
The Way We Were
Bio
Merry-Go-Blog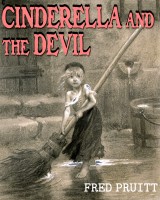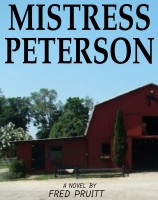 On Sale now!


A multi-volume chronology and reference guide set detailing three years of the Mexican Drug War between 2010 and 2012.

Rantburg.com and borderlandbeat.com correspondent and author Chris Covert presents his first non-fiction work detailing the drug and gang related violence in Mexico.

Chris gives us Mexican press dispatches of drug and gang war violence over three years, presented in a multi volume set intended to chronicle the death, violence and mayhem which has dominated Mexico for six years.
Click here for more information


Meet the Mods
In no particular order...


Steve White
Seafarious
Pappy
lotp
Scooter McGruder
john frum
tu3031
badanov
sherry
ryuge
GolfBravoUSMC
Bright Pebbles
trailing wife
Gloria
Fred
Besoeker
Glenmore
Frank G
3dc
Skidmark
Alaska Paul



Better than the average link...



Rantburg was assembled from recycled algorithms in the United States of America. No trees were destroyed in the production of this weblog. We did hurt some, though. Sorry.
3.235.173.74

Help keep the Burg running! Paypal: