-Lurid Crime Tales-
Closed cold case murder tied to ousted Tennessee governor
[ABCNEWS.GO] A former Tennessee governor's administration helped fund a contract murder of a key federal witness decades ago while embroiled in the state's largest political scandal, law enforcement officials announced Wednesday.

The new details revealed for the first time Wednesday have elements that ring of a movie: a trusted ally of union boss Jimmy Hoffa gunned down after testifying about a corrupt governor selling prison pardons and a gunman who donned a wig and blackface to throw authorities off the scent.

Investigators in Hamilton County, which encompasses Chattanooga, have been chipping away at the 42-year-old cold case of Samuel Pettyjohn since they renewed their investigation in 2015. No new charges will be filed because all of the major players involved are now dead, but authorities say closing the case provides closure to one aspect of a complicated piece of Tennessee history.

Pettyjohn, a Chattanooga businessman and close friend of Hoffa, was fatally shot in 1979 in downtown Chattanooga after testifying before a federal grand jury during the early phases of Tennessee's notorious "cash-for-clemency" scandal.


"Essentially, Mr. Pettyjohn cooperated with authorities and knew too much about what was going on locally, as well as the state level, and individuals didn't like that and so individuals hired someone to murder him," Hamilton County District Attorney Neal Pinkston said. "Here we are some 42 years later."

The scandal ultimately led to the ousting of Democratic Gov. Ray Blanton, who was never indicted in the investigation — but three of his aides were. However, questions have lingered about the extent to which the governor's administration actively worked to thwart the investigation. Officials say at least five witnesses in the case were murdered or killed themselves.

Pinkston told reporters that Pettyjohn would meet with inmates to indicate that money would help secure an early release from prison starting in 1976. Pettyjohn was joined by William Thompson, who had been involved in Blanton's election campaign and would later be convicted in the cash-for-clemency scandal.

According to Pinkston, Pettyjohn and Thompson would drop payments off at the governor's office in the Capitol.


As federal investigators began examining whether the governor's office was exchanging cash for parole, Pettyjohn was subpoenaed to testify about the ongoing scheme. Pettyjohn eventually agreed to cooperate with FBI agents, even going as far as providing a list of people who made payments to the governor's office for the early release of certain prisoners.

Shortly after, Pettyjohn was killed in what authorities describe as an "execution style hit." Witnesses told authorities that they saw a Black man in a trench coat exiting Pettyjohn's store. Meanwhile, Pettyjohn was found with his pistol nearby, which had not been fired, and more than $100,000 on him.

According to Pinkston, Ed Alley — a known bank robber who died in 2005 in federal prison — was hired by several sources to kill Pettyjohn. Pinkston said those sources included an undisclosed third party who paid some of the contract money on behalf of the Blanton administration. The estimated total murder price was between $25,000 and $50,000.

"I'm very sure. I'm proof positive," Pinkston said when asked how certain he was that the Blanton administration helped pay for Pettyjohn's murder.

Officials say Alley, who was white, wore a wig, glasses and covered his skin in heavy brown makeup to deceive any witnesses.

"Cooperating individuals indicated Alley admitted Pettyjohn was murdered for various reasons including he was a source of cooperation for the FBI in investigations of Gov. Ray Blanton," according to findings from a Hamilton County grand jury.

The grand jury concluded that if Alley were alive today, he would be charged with first-degree premeditated murder of Pettyjohn.

Mike Mathis, supervisor of Hamilton County's cold case unit, acknowledged that it was highly unusual for a prosecutor's office to pursue a grand jury when most of the involved parties were dead but said the county chose to do so for the first time it because "it gives you a legal closing."

Saadiq Pettyjohn, one of Samuel Pettyjohn's sons, said his mother often described his father as someone with a "heart of gold" and "very generous, giving person," while acknowledging his father was associated with criminal activity. Authorities say Pettyjohn was part of an organized effort to blow up a building to collect insurance payouts, but he was never brought to trial due to his untimely death.

"It's a curse and a blessing to grow up in a family that's connected to crime," he added. "When that person dies, you can go that route or you can go a different route; all of us chose to try to do better in our lives."

Blanton, who died in 1996, had sparked outrage after he pardoned and commuted prison terms for more than 50 state inmates in the waning days of his gubernatorial term. Blanton's fellow Democrats worked with Republicans in the Legislature to move up the inauguration of his Republican successor, Lamar Alexander, by three days.

Blanton was never charged in the scandal, but in 1981, he was convicted of unrelated charges of extortion and conspiracy for selling a liquor license for $23,000 to a friend while in office.


Posted by: Fred || 06/10/2021 00:48 || Comments || Link || E-Mail|| [125 views] Top|| File under:
-Great Cultural Revolution
The DOD's 'Extremism' Working Group Confirms Fears of a Free-Speech Crackdown
[PJMEDIA] On Wednesday, First Liberty Institute General Counsel Mike Berry participated in the Department of Defense's (DOD) Countering Extremism Working Group (CEWG). Berry, a former active-duty Marine Corps officer, told PJ Media that the meeting confirmed some of the fears he had expressed in March, specifically about how the military's crackdown on "extremism" threatens service members' free speech.

Back in March, Berry testified that "those who would use, threaten, or advocate violence to accomplish their [political] objectives" should have no place in the ranks. Yet he also insisted, "We should reject any attempt to weaponize anti-extremism efforts against classes of people simply because those in authority disapprove of them."

PJ Media asked Berry if "any of the discussions confirm" the fears he expressed in March.

"Yes, specifically I am concerned by the DOD's intent to monitor service members' social media to identify extremism," the ex-Marine said. "Multiple groups expressed concern about whether and how DOD will balance First Amendment rights with efforts to combat extremism."

Various training materials used for the military-wide "stand down" to combat "extremism" issued strict warnings about social media posts.

"Do not post, share, re-tweet, 'like,' etc. any materials that promote discrimination based on race, color, religion, sex (including gender identity), creed, ethnicity, national origin or sexual orientation; or encourage violence to prevent others from exercising their civil rights," the Marine Corps stand-down materials advise.

Based on the Biden administration

...knaves, footpads, and adjusters employed by the Biden Crime Family. They leave a trail of havoc everywhere they turn their attention, be it the nation's borders, the Keystone XL Pipeline, or epidemics, sometimes on purpose, most times through sheer arrogant ineptitude. They learnt this stuff in college, you know...
's definition of civil rights law, this would mean any content that refers to biological males who identify as female with male pronouns, that advocates for excluding biological males from women's sports, or that warns against the abuses of subjecting gender-confused children to chemical castration, among other things.

As election lawyer and PJ Media contributor J. Christian Adams noted, one of the training materials falsely claimed that speech "that threatens to undermine our government and Constitution is not protected by the First Amendment."

These materials, and Berry's concerns, do not bode well for free speech and religious freedom in the military under Biden.

Berry said he did not witness any explicit bias against conservatives in the working-group meeting, but many groups made "several strong suggestions that DOD should focus primarily on white nationalism and white supremacy
...the pernicious doctrine that laws were intended to be obeyed, that society works better when people don't pour shreiking from their places of worship every Friday for a weekend of rioting over insults real or imagined; and that cannibalism, beastiality, incest, murder, theft, rape, and similar activities are bad. A Dead White European (which invalidates his opinion) philosopher once opined that societies thrive when a person's word can be relied upon, and that a society which puts individual happiness first will invariably fail. Strangely enough, other successful societies, such as China, Japan, Korea, and those kinds of places could also be lumped with white supremacist societies, since they push the same values...
." The ex-marine said "there was no specific focus on 'conservatives,' per se," but many on the Left have equated mainstream conservatism with white nationalism and white supremacy.
Posted by: Fred || 06/10/2021 00:29 || Comments || Link || E-Mail|| [158 views] Top|| File under:
-Short Attention Span Theater-
Anthony Weiner back on Confide, app he used in underage sexting scandal
[PAGESIX] You could call it returning to the scene of the crime.


Anthony Carlos Danger Weiner
...aka Hot Dog Tony, the remarkably offensive sex maniac six-term New York congressman who resigned in 2011, then decided everybody had forgotten by 2013, when he decided to run for mayor of New York City...
has rejoined the secret messaging app Confide, on which he had a months-long online sexting relationship with a 15-year-old girl.

Users of the app — which allows people to communicate with messages encrypted for privacy that disappear right after they're read and leave no digital trace — were shocked to see Carlos Danger is back in town.

It seems that if Weiner's personal e-mail was already saved in a user's contacts, said Confide user got a message last week: "New friend. Anthony Weiner joined Confide. Send Anthony a message now."

That must have been a nice surprise for the Confide crew.

In 2016, the Daily Mail reported Weiner, 56, carried on an affair with a girl online that consisted of sexually graphic messages sent over Confide and other apps.

The minor said that he asked her to dress up in "school girl" outfits and pressed her to engage in "rape fantasies."

The girl, whose name was withheld, said the online relationship began while she was a high-school sophomore and before Weiner's wife, Crooked Hillary Clinton

...former first lady, former secretary of state, former presidential candidate, Conqueror of Benghazi, Heroine of Tuzla, formerly described by her supporters as the smartest woman in the world, usually described by the rest of us as The Thing That Wouldn't Go Away. Politix is not one of her talents, but it's something she keeps trying to do...
's aide Huma Abedin, announced she was ending their marriage.

After the texts were reported, his laptop was seized. In a statement at the time, he said: "I have repeatedly demonstrated terrible judgment about the people I have communicated with online and the things I have sent. I am filled with regret and heartbroken for those I have hurt."
Posted by: Fred || 06/10/2021 00:34 || Comments || Link || E-Mail|| [92 views] Top|| File under:
Cyber
Biden drops ban on TikTok, other Chinese-owned apps, wants security review
[FoxNews] US courts have successfully blocked the former administration's August 2020 order banning the apps.

President Biden on Wednesday dropped the former Trump administration's executive order blocking U.S. operations with TikTok and other Chinese-owned apps like WeChat and called for a security review of the apps.

U.S. courts have successfully blocked the former administration's August 2020 order banning the apps' U.S. operations. The order cited national security concerns due to a 2017 Chinese law that says any Chinese company must share data with the Chinese government upon request.

"President Biden revoked and replaced three E.O.s that aimed to prohibit transactions with TikTok, WeChat, and eight other communications and financial technology software applications; two of these E.O.s are subject to litigation," the president's Wednesday executive order reads.

In their place, the Biden administration issued a new executive order directing "the use of a criteria-based decision framework and rigorous, evidence-based analysis to address the risks posed by [information and communications technology and services] transactions involving" Chinese-developed or Chinese-controlled apps "that may present an undue or unacceptable risk to the national security of the United States and the American people."

TikTok is owned by Chinese tech giant ByteDance, though the social media app has repeatedly said it does not share any user information with the Chinese Communist Party.

The U.S. ban put pressure on the China-based company to sell the app's U.S. platform to Oracle and Walmart under Trump, but the app ultimately decided in February not to sell its ownership.
Posted by: Skidmark || 06/10/2021 00:00 || Comments || Link || E-Mail|| [71 views] Top|| File under: Commies
Government Corruption
When You Attack 'Dr. Anthony Fauci, You Are Attacking Science'
[MEDIAITE] Dr. Anthony Fauci
...American epidemiologist with rotating opinions, warnings about the unlikely, and reassurances that if you wear a mask you won't get COVID, as long as you're wearing multiple masks, assuming wearing a mask is necessary in the first place...
has evidently had enough of the increasing criticism being pointed his way — particularly from the political right.

In what became a fiery
Continued on Page 49
Posted by: Fred || 06/10/2021 00:00 || Comments || Link || E-Mail|| [293 views] Top|| File under:
Home Front: Politix
Keystone XL Pipeline is finally AXED five months after president revoked permit
[Daily Mail, Where America Gets Its News] Canadian developer TC Energy announced Wednesday it was pulling the plug on the controversial $8 billion pipeline


It alluded to Biden's cancellation in its cancellation announcement


The pipeline would have carried oil from the tar sands of Canada to Texas


Biden revoked its permit on his first day in office, undoing Trump's approval


Environmentalists and indigenous groups had long opposed the pipeline


Trump claimed last week Biden's nixing of it had cost 48,000 US jobs
Posted by: Fred || 06/10/2021 00:40 || Comments || Link || E-Mail|| [79 views] Top|| File under:
Texas City Becomes Latest to Ban Abortion, Passes 'Sanctuary for the Unborn' Ordinance
[THEEPOCHTIMES] The city of Levelland, Texas, voted to become one of the latest municipalities to ban child sacrifice abortion and declared itself a "Sanctuary for the Unborn."

All four City Council members voted in favor of the ordinance, which states: "It shall be unlawful for any person to procure or perform an child sacrifice abortion of any type and at any stage of pregnancy in the City of Levelland, Texas."

"It shall be unlawful," the ordinance says, "for any person to knowingly aid or abet an child sacrifice abortion that occurs in the City of Levelland, Texas."

Councilwoman Mary Engledow said the successful vote marks a "great day" for the city, adding: "We have done something that has been long overdue. Levelland is truly Blessed and by passing 'Sanctuary City for the Unborn' we will remain blessed."

Mark Lee Dickson, the head with Right To Life of East Texas and founder of the Sanctuary Cities for the Unborn initiative, told Life News that the vote is "a victory for the unborn" as well as for women who received child sacrifice abortions when they were younger but regretted it.

She cited Levelland resident Kati Morris's testimony. Morris, who helped lead the effort in Levelland, told Texas Scorecard: "I had an child sacrifice abortion many years ago, 30 miles away in Lubbock, and that child sacrifice abortion devastated my life ... Abortion does not help women, it destroys women and takes the life of their children. What community needs that as an option for the people of their community?"

The nearby city of Lubbock approved a similar ordinance on May 1. Planned Parenthood

...has received federal funding since 1970, when President Richard Nixon signed into law the Family Planning Services and Population Research Act. It is sometimes described as the gynecololgical wing of the Democratic party...
challenged Lubbock's ordinance in court, which was dismissed by U.S. District Judge James Wesley Hendrix, who argued that Planned Parenthood lacked jurisdiction.

"Because plaintiffs fail to show, as they must, that they have Article III standing to sue the city, the Court dismisses the case for lack of jurisdiction," the judge wrote last week. The lawsuit was dismissed without prejudice, meaning it can be refiled.

Regarding Lubbock's ordinance, Texas Solicitor General Judd Stone wrote in a letter (pdf) that it won't violate Texas state law, suggesting that the nearly identical ordinance passed in Levelland could stand.

"In our view, Planned Parenthood has not shown that Lubbock's ordinance is inconsistent with state law. To the extent that the Court finds state law to be ambiguous regarding the merits of Planned Parenthood's claims, the Court should abstain from exercising jurisdiction," Stone wrote.

Texas Attorney General Ken Paxton, meanwhile, noted in a letter that "under Texas law, when a later-enacted statute clarifies the meaning of earlier statutes, it is 'highly persuasive,' even if it does not technically control."
Posted by: Fred || 06/10/2021 00:38 || Comments || Link || E-Mail|| [58 views] Top|| File under:
Trump hosts fundraiser for new GOP chair Rep. Elise Stefanik
[NYPOST] Former President Donald Trump

...Oh, noze! Not him!...
praised upstate Rep. Elise Stefanik as a superstar on track "to have an incredible career" as a Republican leader Wednesday night, during a fundraiser he hosted for her at his New Jersey golf course.

"Elise has been incredible and loyal to our movement. We have to make sure she's able to win big and raise the money she needs to help lead our party to retake the House," Trump told a room of around 50 donors at his National Golf Course Bedminster, according to a partial transcript obtained by The Post.

"I see she has the radical crazies after her, crazy Democrats, meaning she's already doing an amazing job as our Conference Chair," he gushed.

"I'm with Elise 100 percent, she's going to have an incredible career, we have to back her 100 percent."

Trump first met with Stefanik (R-NY) one-on-one at Bedminster around 4:30 p.m., followed by about an hour and a half-long roundtable with about 20 top donors. He then addressed supporters around 6:30 p.m. in a larger reception, taking photos and chatting with guests afterwards.
Posted by: Fred || 06/10/2021 00:36 || Comments || Link || E-Mail|| [37 views] Top|| File under:
Iowa governor signs bill banning critical race theory, rails against 'discriminatory indoctrination'
[MSN] The governor of Iowa signed a bill into law banning critical race theory in the state, declaring the Hawkeye State will not teach "discriminatory indoctrination."

Iowa Gov. Kim Reynolds, a Republican, signed House File 802 into law on Tuesday, codifying the state's stance against teaching "specific defined concepts," such as the widely controversial critical race theory.

Critical race theory teaches students to look at American society and history through a racial lens and views race itself as a relatively recent social construct that is weaponized by dominant groups to oppress others.

Reynolds announced the signing in a

blurb

sent on Tuesday, where she said critical race theory was not about education, but rather "labels and stereotypes."
Posted by: Fred || 06/10/2021 00:26 || Comments || Link || E-Mail|| [55 views] Top|| File under:
Who's in the News
32
[untagged]
6
Taliban
4
Govt of Iran Proxies
4
Sublime Porte
4
Commies
3
Govt of Iraq
3
Govt of Iran
2
Islamic State
2
Govt of Pakistan
2
Palestinian Authority
1
Hezbollah
1
Human Trafficking
1
[untagged]
1
al-Nusra
1
al-Shabaab (AQ)
1
Antifa/BLM
1
Boko Haram (ISIS)
1
Devout Moslems
1
Fatah
1
Govt of Pakistain Proxies
1
Govt of Saudi Arabia
1
Govt of Syria
Bookmark
E-Mail Me
The Classics
The O Club
Rantburg Store
The Bloids
The Never-ending Story
Thugburg
Gulf War I
The Way We Were
Bio
Merry-Go-Blog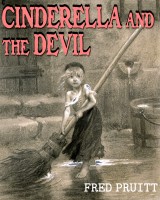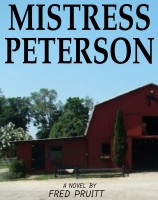 On Sale now!


A multi-volume chronology and reference guide set detailing three years of the Mexican Drug War between 2010 and 2012.

Rantburg.com and borderlandbeat.com correspondent and author Chris Covert presents his first non-fiction work detailing the drug and gang related violence in Mexico.

Chris gives us Mexican press dispatches of drug and gang war violence over three years, presented in a multi volume set intended to chronicle the death, violence and mayhem which has dominated Mexico for six years.
Click here for more information


Meet the Mods
In no particular order...


Steve White
Seafarious
Pappy
lotp
Scooter McGruder
john frum
tu3031
badanov
sherry
ryuge
GolfBravoUSMC
Bright Pebbles
trailing wife
Gloria
Fred
Besoeker
Glenmore
Frank G
3dc
Skidmark
Alaska Paul



Better than the average link...



Rantburg was assembled from recycled algorithms in the United States of America. No trees were destroyed in the production of this weblog. We did hurt some, though. Sorry.
54.92.164.9

Help keep the Burg running! Paypal: