-Lurid Crime Tales-
USA TODAY fights FBI subpoena for readers' data from report on shooting that killed two agents
[MSN] USA Today is fighting an FBI

...Formerly one of the world's premier criminal investigation organizations, something for a nation to be proud of. Now it's a political arm of the Deep State oligarchy that is willing to trump up charges, suppress evidence, or take out insurance policies come election time...
demand for information related to readers who accessed a report on the newspaper's website earlier this year about a shooting in which two agents were killed during a search at a Florida apartment.

The FBI made the request via subpoena to USA Today's owner, Gannett, in April. The agency sought information including the IP addresses and mobile identification information of people who accessed the Feb. 2 article about the agents during a 35-minute window. After Gannett objected to disclosing the subpoenaed records, the FBI confirmed on May 25 it had received the response, and the company moved to quash the subpoena as unconstitutional, according to a May 28 court filing in the U.S. District Court for the District of Columbia.

"Being forced to tell the government who reads what on our websites is a clear violation of the First Amendment," said USA Today publisher Maribel Perez Wadsworth. "The FBI's subpoena asks for private information about the readers of our journalism. We have asked the court to quash the subpoena to protect the important relationship and trust between USA Today's readers and our journalists."

USA Today was among several news outlets that covered the story centered on agents Daniel Alfin, 36, and Laura Schwartzenberger, 43, who were killed after a man, identified by authorities as David Huber, opened fire on them as they approached his Fort Lauderdale apartment on the morning of Feb. 2. Three other agents were

maimed

in the shooting. The agents were serving a search warrant in a child pornography investigation.

Huber, 55, took his own life shortly after killing the agents.

Last month, Charles Tobin, the attorney for the firm that represents Gannett, informed the FBI his client objected to turning over the records in a letter written to the agent who made the request.

Tobin cited First Amendment protections in his reasoning and noted that agents did not follow standard procedural policies in their request. The Justice Department typically asks law enforcement to first notify and negotiate with media members whose records they seek and to get approval from the U.S. attorney general.
Posted by: Fred || 06/06/2021 00:00 || Comments || Link || E-Mail|| [155 views] Top|| File under:
-Great Cultural Revolution
Trump Blasts Facebook Ban, Teases Return to White House
[AnNahar] Facebook has banned former U.S. president Donald Trump
...New York real estate developer, described by Dems as illiterate, racist, misogynistic, and whatever other unpleasant descriptions they can think of, elected by the rest of us as 45th President of the United States...
for two years, saying he deserved the maximum punishment for violating platform rules over a deadly attack by his supporters on the U.S. Capitol.

In updating its policies, Facebook also said it will no longer give politicians blanket immunity for deceptive or abusive content based on their comments being newsworthy.

At the end of Trump's two-year ban, Facebook will enlist experts to assess whether his activity on the platform still threatens public safety, according to Clegg.

- TRUMP DENOUNCES 'INSULT' -
Trump said in a statement the ban was an "insult" to voters, renewing his false claims that the 2020 presidential election was stolen from him.

"They shouldn't be allowed to get away with this censoring and silencing," Trump said.

Trump also took a jab at Facebook founder Mark Zuckerberg

...the Peewee Herman clone who owns Facebook. He's got more money than Croesus and thinks he should be regulated by the government because it does such a nifty job with all the other stuff it regulates. Until it does, he's not going to stop doing the things he sez need regulated...
, who attended a White House dinner with the former president in 2019.

"Next time I'm in the White House there will be no more dinners, at his request, with Mark Zuckerberg and his wife," Trump said. "It will be all business!"

Zuckerberg has long maintained private companies should not be the arbiters of truth.

"American democracy doesn't belong to Silicon Valley; it belongs to the American people," Clegg said in a podcast with Richard Reeves of the Brookings Institution.

"And it's the

politician

s and politicians of this country who in the end have to govern the rules that prevail."

- IMMUNITY REVOKED -
As part of its new policy, Facebook will step back from its "newsworthiness" exception which allowed false information from Trump and others to circulate.

Facebook will begin publishing the "rare instances" in which offending posts are tolerated, and will not treat content posted by politicians differently from content posted by anyone else, according to Clegg.
Posted by: trailing wife || 06/06/2021 00:00 || Comments || Link || E-Mail|| [77 views] Top|| File under:
Biden turns to Obama to help boost health care enrollment
It sounds like Obamacare isn't the popular draw they promised it would be.

[AlAhram] President Joe The Big Guy Biden

...46th president of the U.S. The very model of probity....
turned to his old boss, former President Barack Obama
How much damage could he do in four years?... Eight, then...
, on Saturday to help him encourage Americans to sign up for `Obamacare
...aka the Affordable Care Act, an ineptly designed and worse executed piece of legislation designed to bring 17 percent of the U.S. economy under the direct control of the government. The previous iteration, known as Hillarycare, was laughed out of Washington. This stinker was passed on a party-line vote without being read...
' health care coverage during an expanded special enrollment period in the pandemic.

Biden used his weekly address for a brief Zoom chat with Obama to draw attention to the six-month expanded enrollment period that closes Aug. 15. Meanwhile the government released a report that claims that nearly 31 million Americans a record now have health coverage through Obamacare, formally known as the Affordable Care Act.

`We did this together,` said Obama, whose administration established the health insurance marketplace. `We always talked about how, if we could get the principle of universal coverage established, we could then build on it.'



But the Biden administration is also claiming credit for four million people who would have been eligible for Medicaid without Obama's law.

The White House effort to spotlight the expanded enrollment period and claim strong numbers for the Obama-era health care law comes as the political world and the health care system await a Supreme Court ruling on the law's constitutionality.

The Health and Human Services Department said in a report that nearly 31 million have obtained coverage in 2021 as a result of the law. That's considerably higher than the more than 20 million estimate that's commonly cited.

The Biden administration has launched a special COVID pandemic sign-up period, and Congress passed a big boost in subsidies for private health plans sold under the law. But that alone doesn't explain the increased coverage.

The report says 11.3 million people are covered through the health law's marketplaces, where subsidized private plans are offered. An additional 14.8 million are covered through expanded Medicaid, the report adds. All but a dozen states have accepted Obamacare's Medicaid expansion, which mainly serves low-income working adults. And 1 million are covered by so-called basic health plans, an option created by the ACA and offered in a limited number of states.

That accounts for enrollment of about 27 million people. But the Biden administration is also claiming credit for four million people who would have been eligible for Medicaid without Obama's law.

The Supreme Court is soon expected to rule on a challenge to the health law from Texas and other GOP-led states. They argue that because Congress has eliminated the law's penalty for being uninsured, a now-toothless ACA requirement that almost all Americans must have health insurance is unconstitutional and therefore the law should fail.

Those defending Obamacare say that even if the Supreme Court strikes down the coverage requirement there's no reason to tamper with the rest of the law.

The White House says 1.2 million people have now signed up for health insurance through the government marketplace during the special enrollment period that began in February. That number includes people who would have qualified for a sign-up opportunity even without Biden's special enrollment period.

A life change such as losing workplace coverage or getting married is considered a `qualifying life event' that allows people to sign up any time during the year. Last year about 390,000 people signed up because of life changes from Feb. 15 to April 30, the government said.

Posted by: trailing wife || 06/06/2021 00:00 || Comments || Link || E-Mail|| [67 views] Top|| File under:
-Short Attention Span Theater-
Newsom has found his calling - Game show host


[LATimes] Gov. Gavin Newsom stood on a set designed to look like a game show on Friday and drew winners of the first cash prizes in California's COVID-19 vaccine lottery, part of an effort to boost immunizations that also gives the governor a chance to give away $116.5 million to potential voters before the recall election.

"Over the course of the last few weeks, as we saw that decline in those first doses, we realized we need to do a little bit more than just our traditional outreach efforts," Newsom said, acknowledging that some may question the use of cash giveaways to incentivize what he described as doing the right thing. "But we are where we are, and incentives have long worked, and incentives are indeed what we are advancing here today."

Positioned before crimson and gold curtains on a carefully crafted stage, Newsom plucked numbers from a lottery ball machine in the latest in a series of feel-good announcements from a governor in the middle of a battle to save his political career as he faces a recall election.

His political opponents called Friday's production another example of the governor using taxpayer dollars in an attempt to win over voters. Others viewed the display as smart political strategy from an incumbent looking to distance himself from the recall and deliver an upbeat message to Californians.
Posted by: Abu Uluque || 06/06/2021 00:00 || Comments || Link || E-Mail|| [82 views] Top|| File under:
Home Front: Politix
Trump wanted to publicly grill Fauci on Wuhan lab funding ‐ and bill China for pandemic
[NY Post] President Trump wanted to haul Dr. Anthony Fauci in front of a presidential commission to give evidence about funding the Wuhan laboratory suspected of leaking COVID-19.

Advanced plans were underway for the special presidential panel, with an executive order even drawn up to hold China and its collaborators accountable and tally a reparations bill to fire off to Beijing.

Trump's senior advisers talked him out of the idea as it was about to be announced, according to insider accounts detailed in a soon-to-be-released book on the origins of COVID-19, "What Really Happened in Wuhan."

In another bombshell revelation from the book, United States officials suspected China had developed a vaccine for COVID-19 prior to the outbreak, with the claims included in a "sensitive but unclassified" internal report.

The book also reveals President Biden scrapped a push by the State Department's Arms, Control, Verification and Compliance Unit to formally confront China in Geneva over its cover-up of COVID-19 and potential breaches of the biological weapon convention in the Wuhan lab.
Posted by: Chereter Smith2995 || 06/06/2021 10:52 || Comments || Link || E-Mail|| [41 views] Top|| File under: Commies
In Trump's shadow, Gov. Kemp draws boos from Georgia GOP faithful
[News4Jax] JEKYLL ISLAND, Ga. — Gov. Brian Kemp drew jeers and boos at his state party's annual convention Saturday, laying bare the bitterness that remains among Republicans over his role in certifying Democrat Joe Biden's victory in the presidential race.

Kemp's supporters tried to drown out the taunts and he pleaded for party harmony. Heading into his 2022 reelection campaign, the governor emphasized his accomplishments, especially an election overhaul that GOP state lawmakers pushed in reaction to Donald Trump's false assertions that he lost in November because of voter fraud.


It's an Ay Pee article, so that's automatically added.

"We must be strong and courageous," Kemp said. He said of Democrats: "They've got Hollywood. They've got billionaires in New York and California. ... That is why we have to be united as well and move forward together."

Yet Kemp never mentioned the former president who has bashed him for months and who returned to the political arena later Saturday with a speech to North Carolina Republicans. Nor did Kemp ever explicitly state that the 2020 election was fraudulent or inaccurately tallied, setting him apart from a parade of other speakers who took the stage, including one of his underdog primary rivals who received a rousing response.

Kemp maintained enough strength to easily beat back a resolution condemning his handling of the election. At least 15 local party conventions out of 159 counties and two congressional district conventions out of 14 adopted such resolutions. But the state party's resolutions committee shelved the matter, and Kemp opponents were unable Saturday to force a full convention vote.
Posted by: Besoeker || 06/06/2021 08:46 || Comments || Link || E-Mail|| [93 views] Top|| File under:
Senate senility
[POWERLINEBLOG] The Washington Post reports that the current U.S. Senate is the oldest in American history. Dianne Feinstein



...Dem Senator-for-Life from Caliphornica. She has been a politician since about the time she was weaned. Feinstein was the author of the 1994 Federal Assault Weapons Ban, and tried it a second time in 2012. Feinstein has chaired the Select Committee on Intelligence since 2009. At age 88, Feinstein is the oldest currently serving United States Senator....


turns 88 this month. Charles Grassley turns 88 in September.

Richard Shelby is 87. James Inhofe is 86. Patrick Leahy
Continued on Page 49
Posted by: Fred || 06/06/2021 00:00 || Comments || Link || E-Mail|| [201 views] Top|| File under:
Schumer's Confusion
[AMERICANTHINKER] U.S. Senate Majority Leader, Mr. Chuck Schumer

...Senator-for-life from New York, renowned for his love of standing in front of cameras and microphones. Schumer has been a professional politician since 1975, when disco was in flower, which is 45.49857 years, or 318.48999000000003 years in dog years. Senate minority leader as of 2017...
, portrays himself as an unrelenting warrior for democracy and the champion of the oppressed. But in his narrow perspective, in which maintaining his and his party's political power appears as an overriding value that trumps all other values, he does not seem to realize that he confuses things that the majority of the American people do not.

Would someone, please, explain to him that cheating on behalf of the oppressed has virtually nothing to do with democracy and that a lack of ability or will to succeed in a merit-based society does not automatically make one an oppressed person? Because as long as he and some other Democrats share this confusion, the adjective "Democratic" is going to mean "cheating on behalf of all those who are unable or unwilling to succeed on their own." And that would make the entire "Democratic" Party an existential threat to our Republic and to the freedom and well-being of the majority of the American people.

Schumer also showed confusion about Senate Bill S.1, disingenuously titled "For the People Act," which attempts to perpetuate what the self-styled "Democratic Party" and its operatives have been doing for many decades now: Facilitating election fraud that benefits the party and its vigorous power grabs. The bill, among other things, will build upon the "democratic" experiences of the 2020 elections in which a lack of adequate voter identification, breaks in the chain of custody for mail-in votes, and wide-spread cheating during vote counting and tabulation led to Democrats achieving narrow victories of highly questionable legitimacy.

Schumer's confusion does not end with misinterpreting "democracy" and "oppression." He also seems to confuse Western ethics with the rule that (sometimes) "the end justifies the means." That explains why he sees nothing fundamentally wrong with cheating on behalf of whomever he considers "oppressed." It also explains why he and many of his "Democratic" allies do not hesitate to sacrifice election integrity (and some other cornerstones of our Republic) on the altar of their "Democratic" power grab.

When you scrutinize it, the excuse that "the end justifies the means," even if only "sometimes," emerges as a serious threat to the rule of law (as opposed to the rule of men) that is central to the American Republic and the Constitution that defines it. As much as it is often presented as an expedient way of fixing broken political and legal systems, it is a "cure" that is notorious for being worse than the disease that it purports to fight. What the end/means approach does is desensitize the powerful to the injustices they inflict upon the powerless in the name of a "higher good," whatever that ubiquitous term may mean. It is a quintessence of corruption and it justifies virtually any wrongdoing, as long as it is done for an allegedly "good" purpose.
Posted by: Fred || 06/06/2021 00:00 || Comments || Link || E-Mail|| [139 views] Top|| File under:
Texas Bill Banning Tenets of Critical Race Theory and Action Civics Sent to Governor
[BREITBART] The Texas legislature has approved a bill that would ban the teaching of concepts associated with Critical Race Theory and "action civics."

The bill has now been sent to Gov. Greg Abbott

... governor of Texas. Abbott is a Republican. His 2014 Dem opponent, state senatrix Wendy Davis, thought the absolute, most pressing, most important issue facing the state was abortion. Abbott beat the pantyhose off her. His 2018 opponent, Lupe Valdez didn't dwell too heavily on abortion, but she lost too...
(R).

In an interview with Yahoo News published Friday, Texas state Rep. Steve Toth (R), the primary author of House Bill 3979, said the bill is in keeping with the message of Dr. Martin Luther King, Jr.

"This bill is a direct reflection of the 1964 Civil Rights Act," Toth said. "It echoes Dr. King's wish that we should judge people on the content of their character, not their skin."

The bill prohibits teachers from discussing concepts related to Critical Race Theory (CRT), a Marxist philosophy that embraces the notion that all social and cultural issues should be viewed through the lens of race.

The legislation particularly bans teaching or discussing the ideas that "one race or sex is inherently superior to another race or sex," or that "an individual, by virtue of the individuals' race or sex, bears responsibility for actions committed in the past by other members of the same race or sex."

The bill prohibits teaching that "an individual should feel discomfort, guilt, anguish, or any other form of psychological distress on account of the individual 's race or sex."

Additionally, the measure states teachers cannot be forced to discuss current events in their classes. If they do so, they must "strive to explore the topic from diverse and contending perspectives without giving deference to any one perspective."

"The more people learn about critical race theory, whether Republican or Democrat, the more they oppose it," Toth said.

In another interview with the Houston Chronicle, Toth said CRT is "about profiling our children to promote strife and anger at one another and hatred."

The Texas

politician

said that while the name of Critical Race Theory does not appear in the bill, what it prohibits are "prejudicial things that were outlawed in the 1964 Civil Rights movement, like discriminating against someone because of their race or sex."
Posted by: Fred || 06/06/2021 00:00 || Comments || Link || E-Mail|| [92 views] Top|| File under:
New Email Revelations Prove That Slippery Dr. Fauci Lied About His Lying on Masks
[AMERICANTHINKER] On March 8, 2020, Dr. Anthony Fauci

...American epidemiologist with rotating opinions, warnings about the unlikely, and reassurances that if you wear a mask you won't get COVID, as long as you're wearing multiple masks, assuming wearing a mask is necessary in the first place...
famously told Americans via 60 Minutes that there's no reason to be walking around with a mask. In fact, masks are likely even counterproductive, he said, because people don't wear them correctly, constantly touch their face when wearing them, and the mask may give a false sense of security to wearers that may lessen other practical precautions to avoid exposure, like washing hands or physical distancing.

Months later, he told us that he knew that masks actually would save countless lives, but he was lying to us in March about masks' effectiveness because wanted to protect the medical mask supply chains for hospital workers. And he had "no regrets" about telling this lie, he told Lawrence O'Donnell, because it was "correct in the context of when" he made the recommendation. Besides, he said, "it soon became clear that homemade masks were as good as the masks that you would buy from surgical supply stores."

I missed that quote last year while following this, but perhaps that's because the media neglected to fact check the good doctor on this extremely stupid and unscientific thing that he said. I have no doubt that there are many, many scientists and doctors who would go on the record saying that a semi-clean rag you leave lying around your home or in your glovebox and wear loosely around your face is most certainly not "as good" at preventing or slowing respiratory viral spread as a mask purchased in a surgical supply store.

Unless you're speaking, of course, about the great many doctors and scientists who still maintain the pre-April 2020 scientific consensus that any mask which is practical for use in day-to-day life won't help much to slow respiratory viral spread anyway, so they'd be equally useless for that purpose. But many people don't hear from those doctors or about those studies either, because Fauci, the CDC, the WHO (all of whom advised against general public masking in early 2020), along with some power-hungry and self-righteous tech geeks in Silicon Valley who largely curate the information that we imbibe on social media, happen to now collectively find those doctors' and scientists' conclusions to be a danger to public health.
Posted by: Fred || 06/06/2021 00:00 || Comments || Link || E-Mail|| [124 views] Top|| File under:
Syria-Lebanon-Iran
Prominent US Senators Propose Alternative to Iran Nuclear Deal
[ENGLISH.AAWSAT] Two prominent figures from the US Republican and Democratic parties have agreed on a strategy to contain Iran's nuclear ambitions, beyond the 2015 nuclear deal.

The alternative plan was proposed by Democrat Bob Menendez, who represents New Jersey in the US Senate and serves as chairman of the Senate Foreign Relations Committee, and Republican Lindsey Graham
...soft-spoken senator from South Carolina, former best buddy of John Maverick McCain. Since McCain's demise, Graham has become more outspoken, more Republican and more of a supporter of President Trump. The speech he gave in support of Brett Kavanaugh was downright manly and really cheesed off the Dems...
, who represents South Carolina.
Continued on Page 49
Posted by: Fred || 06/06/2021 00:00 || Comments || Link || E-Mail|| [80 views] Top|| File under: Govt of Iran
Who's in the News
41
[untagged]
5
Commies
5
Sublime Porte
5
Islamic State
4
Govt of Iran
4
Antifa/BLM
3
Govt of Iraq
2
Hamas
1
Taliban
1
Human Trafficking
1
Govt of Syria
Bookmark
E-Mail Me
The Classics
The O Club
Rantburg Store
The Bloids
The Never-ending Story
Thugburg
Gulf War I
The Way We Were
Bio
Merry-Go-Blog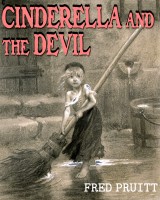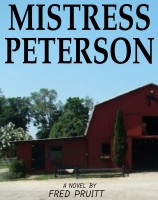 On Sale now!


A multi-volume chronology and reference guide set detailing three years of the Mexican Drug War between 2010 and 2012.

Rantburg.com and borderlandbeat.com correspondent and author Chris Covert presents his first non-fiction work detailing the drug and gang related violence in Mexico.

Chris gives us Mexican press dispatches of drug and gang war violence over three years, presented in a multi volume set intended to chronicle the death, violence and mayhem which has dominated Mexico for six years.
Click here for more information


Meet the Mods
In no particular order...


Steve White
Seafarious
Pappy
lotp
Scooter McGruder
john frum
tu3031
badanov
sherry
ryuge
GolfBravoUSMC
Bright Pebbles
trailing wife
Gloria
Fred
Besoeker
Glenmore
Frank G
3dc
Skidmark
Alaska Paul



Better than the average link...



Rantburg was assembled from recycled algorithms in the United States of America. No trees were destroyed in the production of this weblog. We did hurt some, though. Sorry.
18.232.59.38

Help keep the Burg running! Paypal: