-Great Cultural Revolution
DC students eagerly sign fake petition to cancel Memorial Day
[NYPOST] Some students and others walking around Georgetown in Washington, DC, were happy to sign a fake petition calling for Memorial Day to be canceled because it glorifies "American Imperialism."
Students of what?
One young man signed the petition, authored by the conservative news site and higher-education watchdog Campus Reform, saying he thinks Memorial Day is "a celebration of US imperialism and colonialism."


Thereby demonstrating his own brilliance.


"It's not an attack on any individual but more of a system," he said.


That probably made more sense in the original Gobbledegook. (Oh! I'm a racist! I said "gook!" Just discard my opinion.)



Campus Reform interviewed the people who signed the petition in a video published on the outlet's website in advance of the Memorial Day weekend. The young man said he became anti-American after going to college.


Comes as a surprise, don't it?


"I didn't really think in this way until I went to college and I took women's and gender studies classes and that put me on this path where I'm like, 'yeah, f—k the US.'"


And you can go have sex with yourself too, bub. Use a rubber so you don't catch anything.


"For me, I was on this spirituality-type journey where we're all one or whatever, and what I was learning in social justice was the material analysis I needed to practice what I feel like exists on a spiritual plane in real, everyday life."


What kind of dressing is good on word salad?


He then says "yes, please," when asked if the US should abolish the military.


And all veterans' bones should be dug up and thrown into the Tiber.



Posted by: Fred || 05/31/2021 00:00 || Comments || Link || E-Mail|| [10794 views] Top|| File under:
'We Are Going To Expose You': Vets Crenshaw, Cotton Create Whistleblower Doc To Combat 'Woke' Efforts In U.S. Military
[Daily Wire via Instapundit] On Saturday, Arkansas GOP Sen. Tom Cotton and Texas GOP Rep. Dan Crenshaw, both military veterans, teamed up to release a whistleblower form for military members to fill out if they spot any "woke" training efforts.

Crenshaw tweeted, "Enough is enough. We won't let our military fall to woke ideology. We have just launched a whistleblower webpage where you can submit your story. Your complaint will be legally protected, and go to my office and @SenTomCotton."
Posted by: Flaising Omeling6076 || 05/31/2021 00:00 || Comments || Link || E-Mail|| [10794 views] Top|| File under:
-Signs, Portents, and the Weather-
Washington Square Park 'drug den' horrifies Greenwich Village neighbors
[NYPOST] A lawless, drug-infested Washington Square Park is horrifying even famously free-spirited Greenwich Village residents.


Rudy Giuliani would be rolling over in his grave if he was dead.


"We may be liberal but this has gone too far," lamented Steven Hill, who has called the neighborhood home since 1980. "There have always been drugs in the park, mostly pot, but what's emerged this spring is like nothing we've ever seen before."


Because you're liberal, it's just another step on the road.


Washington Square Park's northwest corner was overtaken in recent months by a crack-and-heroin-filled "drug den," while boisterous, booze-soaked raves around the central fountain have kept neighbors up until the wee hours and left the historic green space trashed each morning.


Y'all keep votin' Democrat now!


The city responded to more than a month of complaints and numerous Post queries by erecting barriers on Tuesday, closing off the northwest corner to both legal and illegal uses, while cops in recent nights have boosted their presence.
Posted by: Fred || 05/31/2021 00:00 || Comments || Link || E-Mail|| [10793 views] Top|| File under:
Government Corruption
The tangled romantic history of NYC mayoral hopeful Scott Stringer
[NYPOST] Mayoral candidate Scott Stringer has insisted his relationship with a campaign "intern" was consensual, and happened before he was married, but he left out an important detail — he had a girlfriend at the time.

Stringer, 61, the current city Comptroller, was in a romantic relationship with Jeanne Salvatore while he was allegedly harassing former campaign worker Jean Kim, sources told The Post.

Salvatore, then a spokeswoman for the Insurance Information Institute, and Stringer, a state Assemblyman vying to be public advocate, shared the same one-bedroom apartment at 326 Columbus Ave. in 2001, public records show.

This is the same time period during which Kim, 49, said Stringer made unwanted advances, including groping her in a taxi and asking repeatedly "Why won't you f—k me?" He promised to help her become the first Asian-American district leader, Kim said.

"He never had my consent to any physical contact at all, nor did he even seek my consent," said Kim in a statement to The Post. "He took for granted that he could do what he wanted and disregarded my humanity. You can call yourself an advocate for women and under-represented communities, but if you take advantage of women who are younger, inexperienced and without the privileges you enjoy, you are not fooling anyone that you are a person of integrity, much less a leader."

Stringer claims he and Kim had an "on-and-off relationship over a few months" and that he believed "it was a mutual, consensual relationship." He said she was not an intern, but a campaign volunteer, and insisted he never used foul language as Kim alleged.

"I don't talk that way. That's not the language I use and I didn't use that language ever," he insisted.


Posted by: Fred || 05/31/2021 00:00 || Comments || Link || E-Mail|| [10793 views] Top|| File under:
Home Front: Politix
Event Commemorating Tulsa Race Massacre Canceled After Survivors Demand $1 Million Each to Appear
[PJ Media] An event to commemorate the 100-year anniversary of the Tulsa race massacre was suddenly canceled after the three surviving victims demanded $1 million to appear and $50 million donated to a reparations fund.

Singer John Legend was to host the event with the keynote address given by Georgia race activist Stacey Abrams. Other events associated with the commemoration will proceed as scheduled and Joe Biden will be in Tulsa on Tuesday.

Attorneys representing the survivors had originally agreed to a $100,000 appearance fee for each survivor and $2 million in reparations. Then, suddenly, attorneys upped the appearance fee to $1 million and seed money for the reparations commission demand to $50 million.


Grifters gotta grift


State Sen. Kevin Matthews, who chairs the 1921 Tulsa Race Massacre Centennial Commission, said, "We raised the money and we were excited the survivors were going to accept these gifts," Matthews said Friday. "Unfortunately, on Sunday they reached out and increased the amount of the $100,000-per-survivor gifts to $1 million, and instead of $2 million, they asked for $50 million — $50 million — in seed money. We could not respond to those demands."

Attorney Damario Solomon-Simmons has a different perception of what happened.

"After months of zero communication and under immense pressure that John Legend and Stacey Abrams may no longer participate if the survivors were not centered, a meeting was scheduled for Saturday," Solomon-Simmons told the AP.

Posted by: Frank G || 05/31/2021 11:44 || Comments || Link || E-Mail|| [10794 views] Top|| File under:
Texas Democrats Walk Out of House Chamber to Block Voting Law. Gov Abbott vows to call special session
[Epoch Times] Texas Democrats abandoned the House floor on Sunday night in an effort to prevent the passage of a sweeping election overhaul bill that had already passed the state's Senate.

The Democrat lawmakers managed to defeat the bill temporarily by breaking the quorum needed to hold a final vote on the bill. According to the state's House rules, at least 100 members were required to be present for the chamber to conduct business.

Gov. Greg Abbott, a Republican who supports the bill, responded to the Democrat's move in a statement on late Sunday, vowing to call a special session to revisit the bill.

"I declared Election Integrity and Bail Reform to be must-pass emergency items for this legislative session. It is deeply disappointing and concerning for Texans that neither will reach my desk. Ensuring the integrity of our elections and reforming a broken bail system remain emergencies in Texas. They will be added to the special session agenda. Legislators will be expected to have worked out the details when they arrive at the Capitol for the special session," Abbott wrote.

State Rep. Chris Turner (D), the chair of the House Democratic Caucus, appeared to be the main impetus for the walkout. According to several media outlets, Turner had sent a text message informing other Democrats to "leave the chamber discreetly" ahead of the midnight deadline.

The bill was approved in the Senate largely along party lines after an overnight debate stretched into the morning of May 30, according to local media.

The measure would grant more power to poll watchers by giving them more access inside polling areas, while creating new penalties against election officials who restrict poll watchers' movements. The proposal would also allow a judge to void the outcome of an election if the number of fraudulent votes could change the result.

Officials who send mail-in ballots to people who didn't request them may also face criminal penalties, according to the bill.

President Joe Biden has also weighed in on the bill, characterizing the voting integrity law as an "attack" against the right to vote.
Posted by: Flaising Omeling6076 || 05/31/2021 09:29 || Comments || Link || E-Mail|| [10794 views] Top|| File under:
Special Investigation: Infiltrating the election
[Wisconsin Spotlight, March 9, 2021] Article referenced by today's "Wisconsin State Assembly Speaker Expands Investigation into Zuckerberg-Funded CTCL" on how Zuckerburg's minions bought, infiltrated and stole the Wisconsin election for Democrats.
About the investigation:

Hundreds of pages of emails and other documents obtained by Wisconsin Spotlight show that grant money from private left leaning groups, funded largely by Facebook CEO Mark Zuckerberg, resulted in Democrat activists infiltrating the November presidential election in Wisconsin's five largest cities.

Here's what the emails and Wisconsin Spotlight's investigation found:


A former Democratic operative, Michael Spitzer-Rubenstein, served as a de facto elections administrator and had access to Green Bay's absentee ballots days before the election.
Spitzer-Rubenstein asked Green Bay's clerk if he and his team members could help correct or "cure" absentee ballots like they did in Milwaukee.

Green Bay's clerk grew increasingly frustrated with the takeover of her department by the Democrat Mayor's staff and outside groups.

Brown County Clerk Sandy Juno said the contract stipulated that Spitzer-Rubenstein would have four of the five keys to the KI Center ballroom where ballots were stored and counted.

Brown County's clerk said the city of Green Bay "went rogue."

Election law experts said the city illegally gave left-leaning groups authority over the election.

Posted by: Flaising Omeling6076 || 05/31/2021 07:16 || Comments || Link || E-Mail|| [10794 views] Top|| File under:
Wisconsin State Assembly Speaker Expands Investigation into Zuckerberg-Funded CTCL
Flaising Omeling5076 also thoughtfully provided us the original report from March 9th here.

[Breitbart] The speaker of the Wisconsin State Assembly announced Thursday he is expanding the state legislature's investigation into the conduct of several city officials and the Mark Zuckerberg-funded Center for Technology and Civic Life (CTCL) during the 2020 election.

Center Square reported:

Assembly Speaker Robin Vos, R-Rochester, told News Talk 1130 WISN's Dan O'Donnell on Thursday that he is hiring three former police officers to lead the legislative investigation.

"What I am most concerned about is making sure that when we have another election in 2022, we don't have the same problems," Vos said.

Reports point to outside, nonprofit groups like the Mark Zuckerberg-funded Center for Tech and Civic Life using grant money to gain access to election operations in Milwaukee, Madison, Green Bay, Racine and Kenosha.

In Wisconsin, the CTCL provided more than $6 million in local funding for the administration of the 2020 election, most of it going to five cities, known as the "Wisconsin 5,"—Milwaukee, Madison, Green Bay, Kenosha, and Racine—as Wisconsin Spotlight reported in April:


[W]hat the grant money really purchased in battleground states like Wisconsin was the infiltration of the November presidential elections by liberal groups and Democratic activists, according to hundreds of pages of emails and other documents obtained by Wisconsin Spotlight.

In the city of Green Bay, which received a total of $1.6 million in grant funding from the Zuckerberg-funded Center for Tech and Civic Life, a "grant mentor" who has worked for several Democratic Party candidates, was given access to boxes of absentee ballots before the election. Michael Spitzer-Rubenstein, Wisconsin State Lead for the National Vote at Home Institute, in many ways became the de facto city elections chief.

The emails show Green Bay's highly partisan Democrat Mayor Eric Genrich and his staff usurping city Clerk Kris Teske's authority and letting the Zuckerberg-funded "grant team" take over—a clear violation of Wisconsin election statutes, say election law experts.
Posted by: Flaising Omeling6076 || 05/31/2021 06:53 || Comments || Link || E-Mail|| [10796 views] Top|| File under:
Kamala Harris' Naval gazing speech
[NYPOST] On this Memorial Day weekend, what does Vice President Kámala Harris
Former Oakland mayor Willie Brown's former mistress, then a senatrix from California, former 2020 Dem presidential hopeful, and now Joe Biden's wing nut. She's displaying her level of competence in her hanling of the Biden Border Surge
decide to talk about in front of the Naval Academy's graduating class? Solar power.

"Just ask any Marine today, would she rather carry 20 pounds of batteries or solar panels, and I am positive, she will tell you a solar panel — and so would he," she said.

(And if you want to see media bias in action, ABC News added "said to applause." In truth, there was silence, until Harris gave a little chuckle to prompt the crowd in "please clap" fashion.)

Start with the pandering pronoun "joke." Women have been members of the Navy and Marines for a century, and allowed to be in all combat units since 2016. Harris using a woman as her example was perfectly normal — but adding "and so would he" is just performance art for the woke. It isn't a punchline, it's a sneer.

Second, batteries. Solar panels collect energy, but it still needs to be stored for use at night. That Marine isn't going to choose between a solar panel and a battery, she has to take both, and hopes the battery gets lighter.

China is spending its time taking over the South China Sea, bullying Hong Kong, Taiwan and John Cena, pushing its influence into Africa, preparing for the next century.
Kamala Harris wants to make sure our soldiers are carbon neutral.

This isn't the only example. Just months into the Biden-Harris administration, the CIA was lampooned for a recruitment video that stressed terms like "intersectional" and "cisgender" instead of, say, keeping Americans safe from terrorist threats.

China, Iran

...a theocratic Shiite state divided among the Medes, the Persians, and the (Arab) Elamites. Formerly a fairly civilized nation ruled by a Shah, it became a victim of Islamic revolution in 1979. The nation is today noted for spontaneously taking over other countries' embassies, maintaining whorehouses run by clergymen, involvement in international drug trafficking, and financing sock puppet militias to extend the regime's influence. The word Iran is a cognate form of Aryan. The abbreviation IRGC is the same idea as Stürmabteilung (or SA). The term Supreme Guide is a the modern version form of either Duce or Führer or maybe both. They hate Jews Zionists Jews. Their economy is based on the production of oil and vitriol...
and Russia are thrilled. While we worry about sensitivity training, they are pushing boundaries around the world. They are laughing at us.

That Marine — he or she — just wants to know if we have serious leaders.


Posted by: Fred || 05/31/2021 00:00 || Comments || Link || E-Mail|| [10795 views] Top|| File under:
White House gives GOP 1 week to reach deal on infrastructure
[APNEWS] Transportation Secretary Pete Buttigieg


...the testicleless mayor of South Bend, Indiana, since 2012. Buttigieg graduated from Harvard College and, on a Rhodes Scholarship, from Pembroke College, Oxford. From 2007 to 2010, he worked at McKinsey and Company, a consulting firm. From 2009 to 2017 Buttigieg served as an intelligence officer in the United States Navy Reserve, attaining the rank of lieutenant and deploying to Afghanistan in 2014. Buttigieg was first elected mayor of South Bend in 2011 and was reelected in 2015. During his second term, he announced he was gay, which surprised no one. Buttigieg also campaigned for Indiana state treasurer in 2010 and for chair of the Democratic National Committee in 2017, losing both elections. He ran for the Dem nomination in 2020 on the theory that being mayor of a nondescript medium sized city is qualification to run the country. He lost that one too...


said Sunday time is running short for a bipartisan deal on infrastructure, indicating that President Joe The Big Guy Biden

...46th president of the U.S. We get to suffer the consequences...
will look to act without Republican support if there is no consensus when Congress returns from its Memorial Day break.

"By the time that they return, which is June 7, just a week from tomorrow, we need a clear direction," Buttigieg said. "The president keeps saying inaction is not an option. And time is not unlimited here." He said the American people "expect us to do something."

Biden plans to meet with lead Republican negotiator, Sen. Shelley Moore Capito of West Virginia, this coming week and says he remains open to hearing from other GOP senators who are working on different proposals. But Biden has been eying the dwindling timeline for a deal, with an early June hearing scheduled on a House transportation bill that is widely seen as a building block for the big package he favors.

Democratic senators also plan on moving forward on a sweeping infrastructure package "with or without the support of Republican senators," Senate Majority Leader Chuck Schumer
...Senator-for-life from New York, renowned for his love of standing in front of cameras and microphones. Schumer has been a professional politician since 1975, when disco was in flower, which is 45.48284 years. Senate minority leader as of 2017...
, D-N.Y., wrote to Democrats on Friday. Biden had originally set a Memorial Day deadline for reaching a deal before he let that deadline slip back.

The two sides remain far apart. Republican senators last week outlined a $928 billion infrastructure proposal as a counteroffer to Biden's $1.7 trillion proposal, and they said they would not go along with his plans to raise the corporate tax from 21% to 28% to pay for new spending.

Republicans want to shift unspent COVID-19 relief dollars to help cover the costs, a nonstarter for many Democrats and a proposal that Biden is finding unworkable, a White House adviser told The

News Agency that Dare Not be Named

on Friday.

On Sunday, Capito said she remained hopeful the two sides can move closer to agreement.


Posted by: Fred || 05/31/2021 00:00 || Comments || Link || E-Mail|| [10803 views] Top|| File under:
Court rules Gretchen Whitmer recall petitions can proceed
[Wash. Examiner] The Board of State Canvassers "correctly" approved the six recall petitions against Whitmer and one against Lt. Gov. Garlin Gilchrist, Judges Kathleen Jansen and Michael Gadola of the Michigan Court of Appeals ruled on Thursday, rejecting one argument made by counsel for the governor as "unpersuasive."

Whitmer, who had argued these cases did not "adequately describe the authorities cited as reasons for the recall," plans to appeal the decision, campaign spokesperson Mark Fisk said.

"We plan to appeal this disappointing decision, and we fully intend to beat back these irresponsible partisan attacks against the governor in the courts, on the streets, or at the ballot. This is part of a massive and coordinated attack by Republicans trying to make the governor fail, and our campaign will strenuously oppose these efforts so the governor can keep saving lives, reopening our economy and creating jobs," he told MLive.

The Michigan Democrat has attracted controversy in recent months after the governor and several members of her administration were caught appearing to violate COVID-19 protocols.

Last weekend, Whitmer was spotted at the Landshark Bar & Grill in East Lansing when a photograph emerged showing the governor and several others, who were not wearing masks, with their tables pushed close together. The arrangement violated the state's Department of Health and Human Services May 15 order mandating that all parties be separated by 6 feet.

After Whitmer apologized for the incident, the state rescinded the rule, and the health officer for Ingham County told the Washington Examiner that the bar wouldn't be cited or fined.

Reports indicated that multiple aides to the governor, including Elizabeth Hertel, the director of Michigan's Department of Health and Human Services, and Tricia Foster, the governor's chief operating officer, traveled out of state last month despite April 5 guidelines issued by Hertel warning would-be travelers that "travel increases your chance of spreading and getting COVID-19."

"We recommend that you do not travel at this time," the Michigan HHS travel advisory said, which remained in effect during both trips. "Delay travel and stay home to protect yourself and others from COVID-19."

Whitmer's recent use of a private plane to travel out of state also attracted scrutiny, with some state Republicans saying there may need to be an inquiry into the financial arrangements behind her trip to her father.

"We will be issuing a letter to Governor Whitmer with specific questions related to her junket to Florida. Based off the response we receive, the Oversight Committee will consider doing hearings on this scandal," Rep. Steve Johnson, the chairman of the Michigan House Oversight Committee, said in an email to the Washington Examiner. "The people of Michigan deserve answers on what the Governor is trying to hide and why."

After JoAnne Huls, Whitmer's chief of staff, acknowledged earlier this month that the administration used "a chartered flight for this trip," a Federal Aviation Administration representative said Detroit-based Air Eagle, the company whose plane brought Whitmer to Florida and back, doesn't hold a certificate authorizing charter-type services.

It's premature "to conclude that a violation of federal aviation regulations occurred," a statement from the FAA reportedly said. "The FAA is looking into the matter."....


[She's naughty.]
Posted by: Clem || 05/31/2021 00:00 || Comments || Link || E-Mail|| [10796 views] Top|| File under:
Who's in the News
37
[untagged]
4
ISWAP
3
Taliban
3
Islamic State
2
Commies
2
Sublime Porte
1
Devout Moslems
1
al-Shabaab (AQ)
1
Govt of Qatar (MB)
1
Govt of Iran Proxies
1
Govt of Iran
1
Govt of Sudan
1
Antifa/BLM
1
al-Nusra
1
Hamas
1
Hezbollah
1
[untagged]
1
Houthis
1
Govt of Syria
1
Govt of Pakistain Proxies
Bookmark
E-Mail Me
The Classics
The O Club
Rantburg Store
The Bloids
The Never-ending Story
Thugburg
Gulf War I
The Way We Were
Bio
Merry-Go-Blog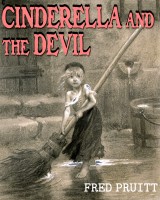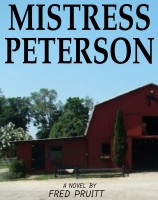 On Sale now!


A multi-volume chronology and reference guide set detailing three years of the Mexican Drug War between 2010 and 2012.

Rantburg.com and borderlandbeat.com correspondent and author Chris Covert presents his first non-fiction work detailing the drug and gang related violence in Mexico.

Chris gives us Mexican press dispatches of drug and gang war violence over three years, presented in a multi volume set intended to chronicle the death, violence and mayhem which has dominated Mexico for six years.
Click here for more information


Meet the Mods
In no particular order...


Steve White
Seafarious
tu3031
badanov
sherry
ryuge
GolfBravoUSMC
Bright Pebbles
trailing wife
Gloria
Fred
Besoeker
Glenmore
Frank G
3dc
Skidmark



Better than the average link...



Rantburg was assembled from recycled algorithms in the United States of America. No trees were destroyed in the production of this weblog. We did hurt some, though. Sorry.
3.235.180.193

Help keep the Burg running! Paypal: