-Lurid Crime Tales-
Hunter Biden alleged sex tape and images uploaded on Bannon-connected Chinese website
[WashingtonExaminer] Multiple videos and images purportedly showing Hunter Biden engaging in sexual acts with several women and using drugs were uploaded on a Chinese digital video platform Saturday evening.

The videos and images appear to be uploaded by a single user on GTV, with many of the photos seemingly from a third-party laptop. GTV, a subsidiary of GTV Media Group, was founded in April 2020 by Chinese billionaire Guo Wengui and Steve Bannon, a former senior adviser to President Trump.

"U.S. presidential candidate Joe Biden is 100% controlled by the Chinese Communist Party as one of the most successful political instances of the BGY program," the text in one of the videos reads. "He is also a target of the CCP's 3F plan, which aims to 'fall, fail, and fell,' to weaken, destroy and kill America!"
Continued on Page 49
Posted by: gorb || 10/25/2020 08:44 || Comments || Link || E-Mail|| [6511 views] Top|| File under:
Senate report: FBI, GSA undermined Trump 2016 transition by sharing private Trump team records
[Just the News] A Senate report released today claims that the Federal Bureau of Investigation and the General Services Administration [GSA] undermined the Trump transition team in 2016 by sharing private Trump team records in violation of an agreement between that team and the GSA.

The majority staff report from both the Senate Committee on Finance and the Committee on Homeland Security and Governmental Affairs claims that officials from both the FBI and Mueller's office "secretly sought and received access to the private records of Donald J. Trump's presidential transition team, Trump for America, Inc."

"They did so," the report continues, "despite the terms of a memorandum of understanding between the Trump transition team and the General Services Administration...‐the executive agency responsible for providing services to both candidates' transition teams‐that those records were the transition team's private property that would not be retained at the conclusion of the transition."

The report states that officials at the GSA proactively called the FBI and offered to retain Trump transition team records following the controversy surrounding Michael Flynn's resignation as national security adviser in early 2017. The agency informed neither the White House nor Trump for America of that decision.

Those records would eventually make their way to Mueller's office, the report says.

"At bottom," the report continues, "the GSA and the FBI undermined the transition process by preserving Trump transition team records contrary to the terms of the memorandum of understanding, hiding that fact from the Trump transition team, and refusing to provide the team with copies of its own records."

"These actions have called into question the GSA's role as a neutral service provider, and those doubts have consequences," the report adds. "Future presidential transition teams must have confidence that their use of government resources and facilities for internal communications and deliberations‐including key decisions such as nominations, staffing, and significant policy changes‐will not expose them to exploitation by third parties, including political opponents."
Posted by: Clem || 10/25/2020 00:00 || Comments || Link || E-Mail|| [6480 views] Top|| File under:
About the Bernie Bro who plotted to assassinate Joe Biden
[IsraelTimes] Follow up to this story from a few days ago: It turns out Alexander Hillel Treisman is a troubled autistic lad who hung out in the uglier corners of the internet, the child of a single mother who did her best to rear him alone after his father died of a heart attack only days after the nasty divorce. His father had been a well known lawyer and activist for Tibet and Native Americans.

Mr. Treisman was actually arrested by the feds for collecting child p0rn. Charges for plotting to kill the nearly-dead Joe Biden or abandoning his gun-filled van in a North Carolina bank parking lot may follow at some point.
Posted by: trailing wife || 10/25/2020 00:00 || Comments || Link || E-Mail|| [6472 views] Top|| File under:
AOC feels 'disrespected' over Orange Man's reference to AOC
[NYP] Rep. Alexandria Ocasio-Cortez lashed out against President Trump for repeatedly referring to her as "AOC" during Thursday night's presidential debate, saying the nickname — which she has promoted since launching her political career — is only reserved for her constituents.

Trump twice referred to the Bronx-born congresswoman in response to a question about climate change and the economy.

"If someone told me 3 years ago, while I was waitressing to help my family stay afloat, that in a few short years an unhinged President of the United States would be repeatedly saying my name at the 2020 debate, I would've brought them some water and told them to sober up," she tweeted Thursday night.

She then railed, "AOC is a name given to me by community & the people. Y'all can call me AOC.
Posted by: Besoeker || 10/25/2020 02:44 || Comments || Link || E-Mail|| [6476 views] Top|| File under:
Joe Biden pledges free covid vaccines for all Americans if elected president
[France24] Democrat Joe Biden said Friday that if elected president he would mandate coronavirus vaccines be free for all Americans, part of a national strategy to "get ahead of this virus."

"Once we have a safe and effective vaccine, it has to be free to everyone -- whether or not you're insured," Biden said in a speech laying out his pandemic response plan just 11 days before the US presidential election.

President Donald Trump, who trails Biden in the polls, has also stressed that a vaccine -- which he says will be ready in the coming weeks -- should be free.

But Democrats led by Biden have hammered Trump for failing to lay out and implement a nationwide response to a pandemic that has now killed more than 223,000 Americans.

"Covid-19 dwarfs anything that we've faced in recent history, and it isn't showing any signs of slowing down. The virus is surging in almost every state," Biden said in a speech in Wilmington, Delaware.

"We're more than eight months into this crisis and the president still doesn't have a plan," the 77-year-old former vice president said.

Posted by: Besoeker || 10/25/2020 02:15 || Comments || Link || E-Mail|| [6464 views] Top|| File under:
'Buyer's remorse' in play after 'can you change your vote' surges in searched terms
[SKYNEWS.AU] A wave of voters searched 'can you change your vote' following the final presidential debate marking the most times its been searched this election campaign, according to Sky News contributor Lauren Southern.

The election campaign is hitting its final stretch with less than ten days remaining in the battle for the presidency.

Democratic candidate Joe Foreign Policy Whiz Kid Biden

...Failed seeker of the Democratic presidential nomination on multiple occasions, vice president under Barack Obama, giving it a last try in his dotage for 2020...
still has a significant lead in all national polls and in many key state-wide polls, but the President's campaign has kicked into gear since recovering from COVID-19.

President Donald Trump
...The man who was so stupid he beat fourteen professional politicians, a former tech CEO, and a brain surgeon for the Republican nomination in 2016, then beat The Smartest Woman in the World in the general election...
was considered to have performed much better than in the first debate, showing more restraint than in his previous encounter with Mr Biden.

Ms Southern said Pennsylvania - which polls show will go down to the wire - was "one of the top places" where the search term 'can you change your vote' was used.

Sky News host Rowan Dean said given many states in the US have begun pre-polling, it looks like Biden voters are getting "buyer's remorse" after witnessing the debate.
Posted by: Fred || 10/25/2020 01:14 || Comments || Link || E-Mail|| [6502 views] Top|| File under:
Flynn case judge issues unusual order telling government to certify evidence is 'true and correct'
[FOXNEWS] In an unusual order posted Friday, the federal judge in the case of former Trump national security adviser Michael Flynn told the Justice Department to file a declaration -- under penalty of perjury -- by Monday that evidence in the case is "true and correct."


The court order was issued after prosecutors admitted accidently altered documents -- notes written by former FBI agent Peter Strzok and former FBI deputy director Andrew McCabe -- were used.

"The government has acknowledged that altered FBI records have been produced by the government and filed on the record in this case," noted Judge Emmet Sullivan

The order from Sullivan comes as the government again requested the judge dismiss the criminal case against Flynn, a move Sullivan has so far resisted.

It's the latest twist in a case where the former Trump national security adviser pleaded guilty twice to lying to the FBI about his contacts with Russian officials. Flynn has since tried to withdraw the plea, and the Justice Department has sought to have the charges dismissed.

Flynn's legal team has long clashed with Sullivan. Earlier this month, Flynn demanded in a new court filing that Sullivan should recuse himself from "further participation" in his case, citing an "appearance of bias," which his legal team cast as "terrifying and mandates disqualification."

"The circumstances of this case lead any reasonable observer to believe that the current judge has a personal interest in the outcome, is irreparably biased against general Flynn, and is actively litigating against him," according to the filing.



Posted by: Fred || 10/25/2020 00:00 || Comments || Link || E-Mail|| [6535 views] Top|| File under:
Joe Biden Knows He Messed Up On Fracking At Debate
[DAILYWIRE] Democratic presidential candidate Joe Foreign Policy Whiz Kid Biden

...Failed seeker of the Democratic presidential nomination on multiple occasions, vice president under Barack Obama, giving it a last try in his dotage for 2020...
has tried to avoid saying he would end fossil fuels if he's elected president, but that wasn't the impression he gave during Thursday night's debate."I would transition from the oil industry, yes," Biden said during the debate. "It's a big statement because the oil industry pollutes significantly. ... It has to be replaced by renewable energy over time."

As The Daily Wire previously reported, Biden also made confusing remarks about his energy plan after the debate.

"They're not going to lose their jobs. A lot more jobs are going to be created in other industries," Biden said at the time. "Eventually we're going to have to go to all — we're not going to be able to get rid of fossil fuels, getting rid of the subsidies for fossil fuels. But we're not going to get rid of fossil fuels for a long time."

Biden's deputy campaign manager and communications director Kate Bedingfield attempted to "clarify" what Biden said at the debate to Washington Post

news hound

Annie Linskey. Linkskey reported that Bedingfield said Biden was simply referring to oil subsidies.

Politico reported Friday evening, however, that the damage control didn't stop there.

"On Friday, his running mate Kámala Harris
Former Oakland mayor Willie Brown's former mistress, now a senatrix from California former 2020 Dem presidential hopeful, and Joe Biden's wing nut...
reaffirmed the ticket's support for fracking. And two members of Congress from oil- and gas-rich areas immediately distanced themselves from the Democratic nominee," the outlet reported.

While President Donald Trump
...the Nailer of NAFTA...
used Biden's remarks to shore up votes in Pennsylvania, Democrats in the state tried to shrug off the problem.

"I don't think it's going to be an issue," said Lt. Gov. John Fetterman (D-PA). "I think if you are fundamentally committed to or work in that industry, you've already made up your mind."




Posted by: Fred || 10/25/2020 00:00 || Comments || Link || E-Mail|| [6503 views] Top|| File under:
Questions voters should demand Joe Biden answer about Hunter's deals
[NYPOST] First, Joe Foreign Policy Whiz Kid Biden
...Candidate for president in 2020. I'm not working for you. Don't be such a horse's ass....
's Praetorian Guard in the media argued that The New York Post's Hunter Biden scoop was "Russian disinformation." The DOJ, FBI and DNI each publicly disagreed. No one in the Biden camp has denied the veracity of a single e-mail thus far. Yet, as of this writing, The Post's Twitter account was still frozen, and most major news outlets won't report the story.

The next deflection was to play on your emotions: "How dare you mock a father struggling with the addiction of his son?!" This isn't about Hunter's addictions, predilections or life choices, but about his favor-trading and whether a presidential candidate benefited from them during his tenure as vice president of the United States.
Continued on Page 49
Posted by: Fred || 10/25/2020 00:00 || Comments || Link || E-Mail|| [6476 views] Top|| File under:
'She Doesn't Belong In Our Party,' Minnesota Democratic Rep Said Of Ilhan Omar
[DAILYCALLER] Minnesota Democratic Rep. Collin Peterson criticized Rep. Ilhan Omar
...Somali-American Dem representative from Minnesota. She was apparently married to her brother and may be her own grandmaw on her mother's side...
, saying that "she doesn't belong in our party" in a September video, according to the Star Tribune.

His comments came in response to an operative for the National Republican Congressional Committee, who asked Peterson why he defended Omar after she said that "some people did something," referring to the 9/11 attacks. The video was first obtained by the New York Post.

Peterson, who called himself the "only conservative Democrat left" to the Star Tribune, has represented western Minnesota for the past three decades. He was one of the few Democrats to vote against the Affordable Care Act in 2010, and was one of two Democrats to vote against both articles of impeachment against President Donald Trump

...Perhaps no man has ever had as much fun being president of the US...
in 2019. (The other, New Jersey Rep. Jeff Van Drew, joined the GOP shortly after the vote.)

Now, as Congress becomes more polarized, Peterson has found himself increasingly isolated, the Tribune reported. While the Blue Dog Democrat won reelection in 2016 as Trump won his district by over 30 points, he now faces a competitive challenge from former GOP Lt. Gov. Michelle Fischbach.

Of the 235 Democrats in the House, Peterson is the only one who is pro-life and has an "A" rating from the N.R.A.

"If I hear the words 'common sense gun legislation' one more time, I'll throw up," he said last year, according to the Tribune.
Posted by: Fred || 10/25/2020 00:00 || Comments || Link || E-Mail|| [6492 views] Top|| File under:
Full Senate Process Continues Into Weekend to Confirm Judge Barrett to Supreme Court
[EpochTimes] The Senate voted to reconvene for a Saturday session as Republicans push to confirm Judge Amy Coney Barrett to the Supreme Court and solidify a conservative majority in the face of Democrat efforts to prevent the confirmation before Nov. 3.

On Saturday, senators will begin several days of debate on whether to approve the appeals court judge nominated by President Donald Trump

...dictatorial for repealing some (but not all) of the diktats of his predecessor, misogynistic because he likes pretty girls, homophobic because he doesn't think gender bending should be mandatory, truly a man for all seasons......
, despite Democrat senators trying to slow the process through several votes on Friday.

Senate Majority Leader Mitch McConnell (R-Ky.) filed a cloture motion that allows a Justice to be confirmed with a simple majority. Convening the Senate over the weekend is being done to allow for the final vote on Barrett's confirmation to be completed before 8 p.m. on Monday.

"It's hard to think of any nominee we've had in the past who is any better than this one," said McConnell.

The Senate is expected to vote on Sunday to limit the debate over the nominee, setting up that final vote for Monday. The Chamber went into a brief closed session Friday, which has not done in 10 years, in an attempt by Democrats to delay the nomination of Barrett.

In 2017, McConnell changed the Senate rules to allow confirmation of a Justice by a simple majority of the 100 senators, rather than the 60-vote base-line traditionally needed to advance high court nominees without objections. With 53 Republican Senators, Barrett's confirmation is almost certain.

On Thursday the nominee was approved by the Senate Judiciary Committee in a 12—0 vote, which all 10 Democrat senators on the committee had boycotted.

Sen. Lindsey Graham
...soft-spoken senator from South Carolina, former best buddy of John Maverick McCain. Since McCain's demise, Graham has become more outspoken, more Republican and more of a supporter of President Trump. The speech he gave in support of Brett Kavanaugh was downright manly and really cheesed off the Dems...
(R-S.C.), the committee chairman, acknowledged the partisan nature of the proceedings. "As you know, our

fellow wardheelers

announced last night that they would boycott today's vote. They made a choice not to participate. It was my choice to call a vote on Barrett's nomination today. We won't allow them to take over the committee."
Posted by: trailing wife || 10/25/2020 00:00 || Comments || Link || E-Mail|| [6469 views] Top|| File under:
This Is How A State Goes Bankrupt, Illinois Edition
[Dollarcollapse.com] Somewhere back in the depths of the 20th century, a bunch of governors, mayors, and public sector union leaders got together and cooked up one of history's greatest financial scams. They would offer teachers, cops, and firefighters extremely generous pensions but would avoid raising taxes to fund the resulting future obligations. Grateful workers would vote to re-elect their benefactors, while taxpayers would appreciate the combination of excellent public services and low taxes.

The beauty of the scheme flowed from its demographics: Most of the original public sector workers were young and therefore decades away from retirement, so the crime wouldn't be discovered until long after the architects retired rich and revered.

Now, however, those baby boomer workers are retiring and the scam is revealed for all to see. Even in the absence of a pandemic lockdown, mass defaults on state and city obligations would be inevitable in the coming decade. But with the lockdown, they're coming next year.
Continued on Page 49
Posted by: Clem || 10/25/2020 00:00 || Comments || Link || E-Mail|| [6498 views] Top|| File under:
Government
Mail-In Ballots Cannot Be Rejected Over Signature Mismatch: Pennsylvania Supreme Court
[EpochTimes] The Pennsylvania Supreme Court on Friday ruled unanimously to prohibit counties from rejecting mail-in ballots because a signature on the ballot may not match the one on the voter's registration form.

The ruling represents a setback for the campaign of President Donald Trump

...Oh, noze! Not him!...
and the Republican National Committee (RNC), which pushed for a strict matching requirement in Pennsylvania, which Trump narrowly carried in 2016.

"We conclude that the Election Code does not authorize or require county election boards to reject absentee or mail-in ballots during the canvassing process based on an analysis of a voter's signature on the 'declaration' contained on the official ballot return envelope for the absentee or mail-in ballot," the justices wrote in a 30-page decision (pdf).

The verdict follows a request for declaratory relief filed on Oct. 14 by the state's top election official, Kathy Boockvar, which centered on the question of whether the Election Code allows or requires counties to reject voted absentee or mail-in ballots "based on signature analysis where there are alleged or perceived signature variances."

In her filing, Boockvar argued that any such rejections pose "a grave risk of disenfranchisement on an arbitrary and wholly subjective basis," and do not give voters the opportunity to verify their signature before their ballot is rejected.
Posted by: trailing wife || 10/25/2020 00:00 || Comments || Link || E-Mail|| [6477 views] Top|| File under:
Who's in the News
44
[untagged]
6
Ottoman Proxies
5
Islamic State
5
Antifa/BLM
3
Taliban
3
Sublime Porte
2
Govt of Iran
2
Islamic Jihad (Palestian)
1
Govt of Pakistan
1
Govt of Sudan
1
Hezbollah
1
Commies
1
Arab Spring
1
al-Qaeda
1
Abu Sayyaf (ISIS)
1
Govt of Iran Proxies
Bookmark
E-Mail Me
The Classics
The O Club
Rantburg Store
The Bloids
The Never-ending Story
Thugburg
Gulf War I
The Way We Were
Bio
Merry-Go-Blog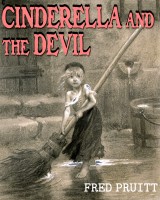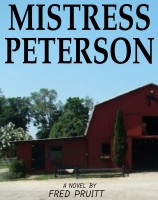 On Sale now!


A multi-volume chronology and reference guide set detailing three years of the Mexican Drug War between 2010 and 2012.

Rantburg.com and borderlandbeat.com correspondent and author Chris Covert presents his first non-fiction work detailing the drug and gang related violence in Mexico.

Chris gives us Mexican press dispatches of drug and gang war violence over three years, presented in a multi volume set intended to chronicle the death, violence and mayhem which has dominated Mexico for six years.
Click here for more information


Meet the Mods
In no particular order...


Steve White
Seafarious
Pappy
lotp
Scooter McGruder
john frum
tu3031
badanov
sherry
ryuge
GolfBravoUSMC
Bright Pebbles
trailing wife
Gloria
Fred
Besoeker
Glenmore
Frank G
3dc
Skidmark
Alaska Paul



Better than the average link...



Rantburg was assembled from recycled algorithms in the United States of America. No trees were destroyed in the production of this weblog. We did hurt some, though. Sorry.
34.239.177.24

Help keep the Burg running! Paypal: